September is always a favorite thanks to open-windows weather, our anniversary, and new this year: fresh produce!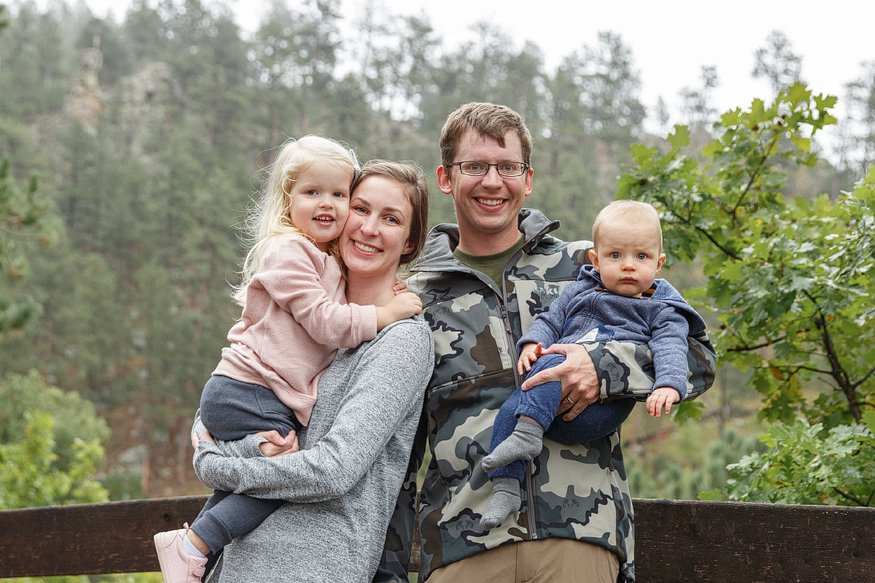 Milo quickly switched from shaking his head 'no' to clapping and doing 'so big.' We love that we can sit him in the middle of the room, leave, come back, and find him still sitting in the middle of the room. If he's on his tummy, he will quickly army-crawl over to the door stop or nearest book. Everything still goes in his mouth, and his third tooth has finally poked through.
Elodie is continuing to add to her vocabulary and even putting small sentences together. "Off go, bye house." "Oh, mom." "Love you, da." She is getting the hang of her tricycle, but still likes a push to get going. 'Bat ball' is a favorite outside game, although she has different ideas every day of how to play.
We celebrated our fifth anniversary with a quiet day at home and it was wonderful. No work, no errands, just naps and walks and meals together. And playing with the kids, of course.
Our 'new' house (can you believe it's been a year now since we moved?!) has an apple tree, and we also planted a few vegetables. We now have a freezer full of sliced apples (thanks to my parents for their help), and we are very tired of eating green beans for a while. :-)