Towards the end of last year, I knew 2019 was going to be different. We were expecting our third child, and I didn't have many weddings booked. I sort of shrugged it off, and figured God must want me to spend a lot of time 'just being' with the kids.
Then, in November, we found out that our growing baby had Trisomy 18 and wasn't going to be with us for very long. All of a sudden, the only thing I wanted was to 'just be' with the kids. I didn't care about how empty my calendar looked or what was happening on social media. All that mattered was our family and how we were going to get through this together.
Cecilia's birth and death were very sudden, and while I mourned, I was so thankful for the support system around us. I felt like that dolphin whose baby died, and she and the rest of the pod took turns carrying it as they kept swimming. I didn't have Cecilia's body to hold, but our friends took turns carrying that weight of sorrow and walked alongside us as we moved forward.
"Yet something astounding happens amid this turmoil… our lives continue. Moments pile into a day, days into a week, and our lives continue on. There is a mysterious, unassuming tenacity to hope that lives beneath the rubble. This tenacious hope is Spirit-filled. God has placed this power in the depths of every human heart." -Sr. Maria Kim Bui
The death of our child is not something we will ever get over. Cecilia is as much a part of us as any big life moment we've had together – meeting in college, moving to the Black Hills, getting married here… every moment we've had together, big or small, has made us who we are.
Losing Cecilia has made me want to be a better mother to our kids here on earth, a better wife to my husband, a better friend and person overall. I want to soak up as many moments with my family possible. I want to share the love we were given with anyone willing to receive it. I want to go on adventures instead of just thinking about them – even if they're just small, everyday adventures.
So, what does all this mean for us? As of right now, we're maximizing our time at home, preparing for our garden while catching snowflakes on our tongues. (Yes, it's snowing in May. We've learned to appreciate what we are given on a daily basis.) We are also planning a bunch of family day-cations, making our weekends a bit more exciting.
The most obvious adventures for us are enjoying the outdoors – rain or snow or slush or sunshine!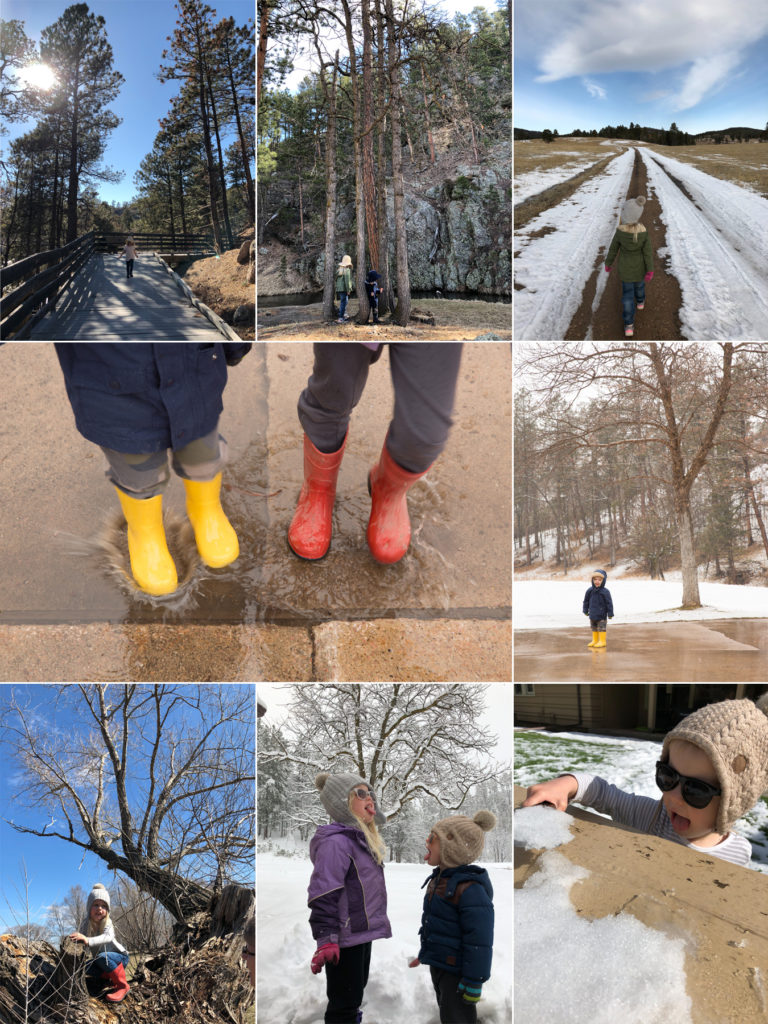 Not-so-obvious adventures, like comforting each other in public restrooms, and cheering each other on while mastering new skills, make me a proud mama.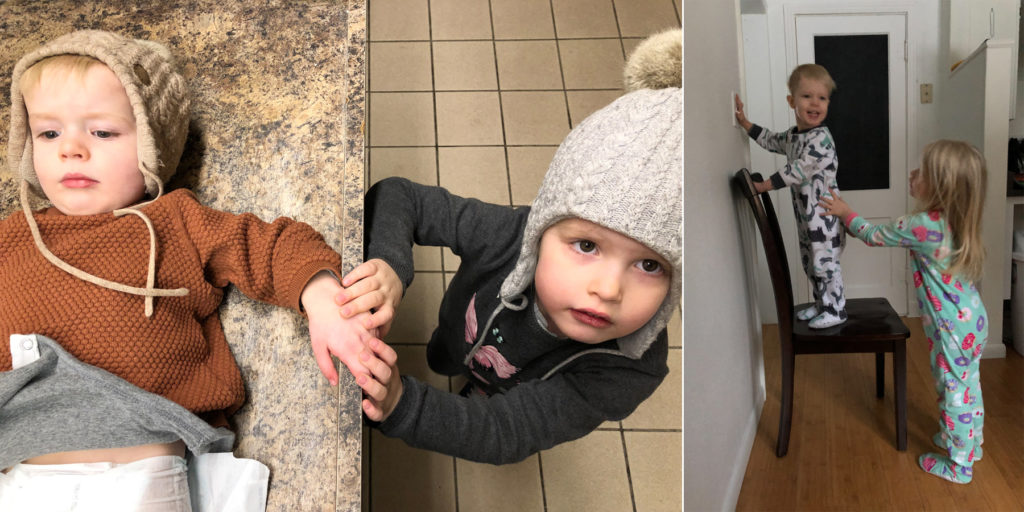 We almost always notice the dinosaurs when we're in Rapid City, but one Sunday after church, we went up and met each one personally! It was such a fun adventure that the kids keep asking when we can do it again!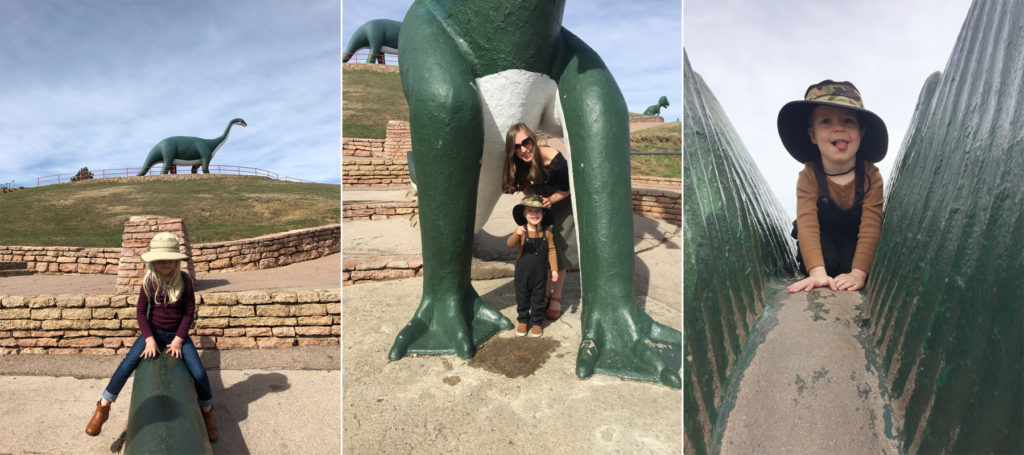 More indoor adventures… relaxing in a tote box, climbing at the Custer State Park Visitor Center, getting dizzy on a sit-n-spin, and nap-time bed head from adventuring so hard.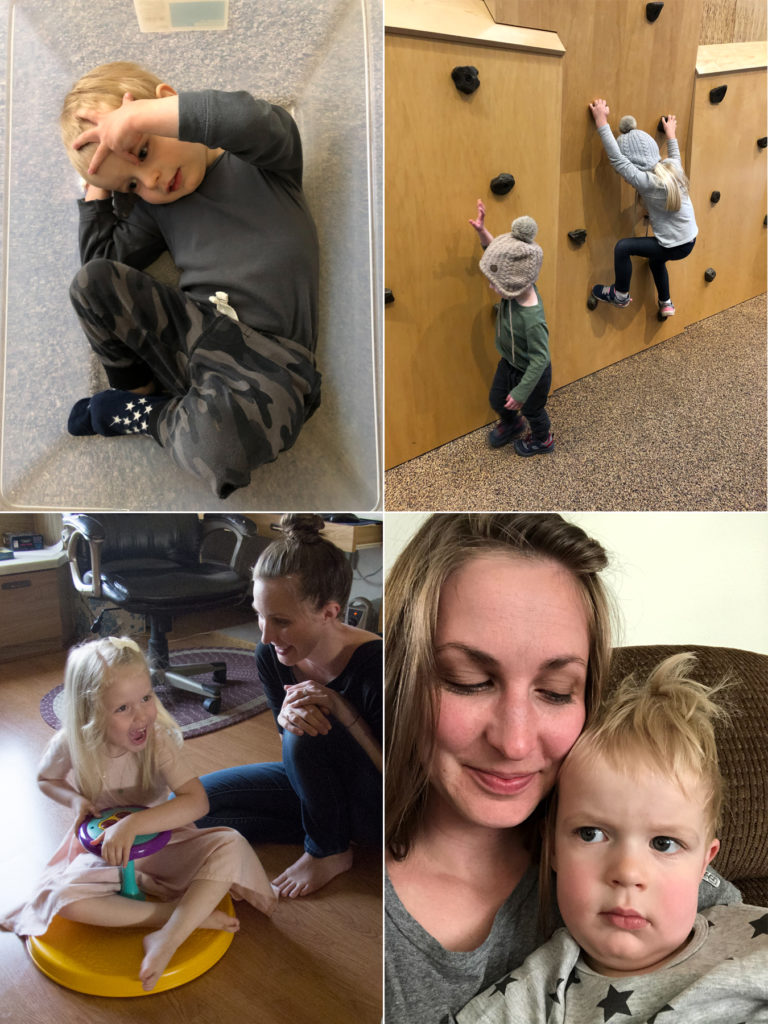 One of my highly-anticipated adventures: gardening!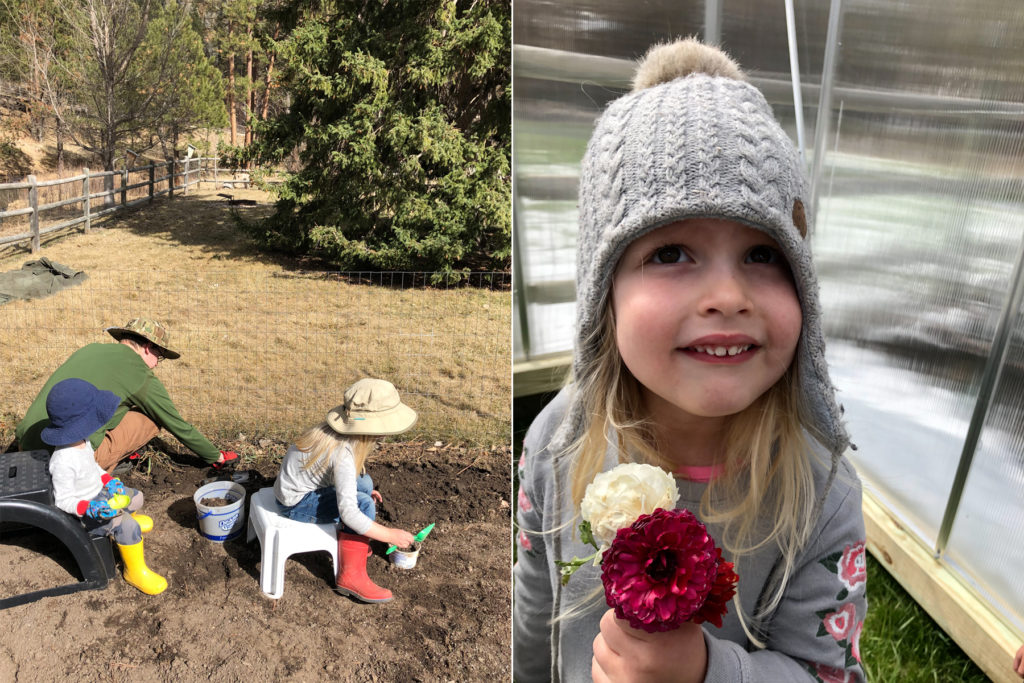 Keeping Cecilia in our hearts and on our minds as we celebrate each day.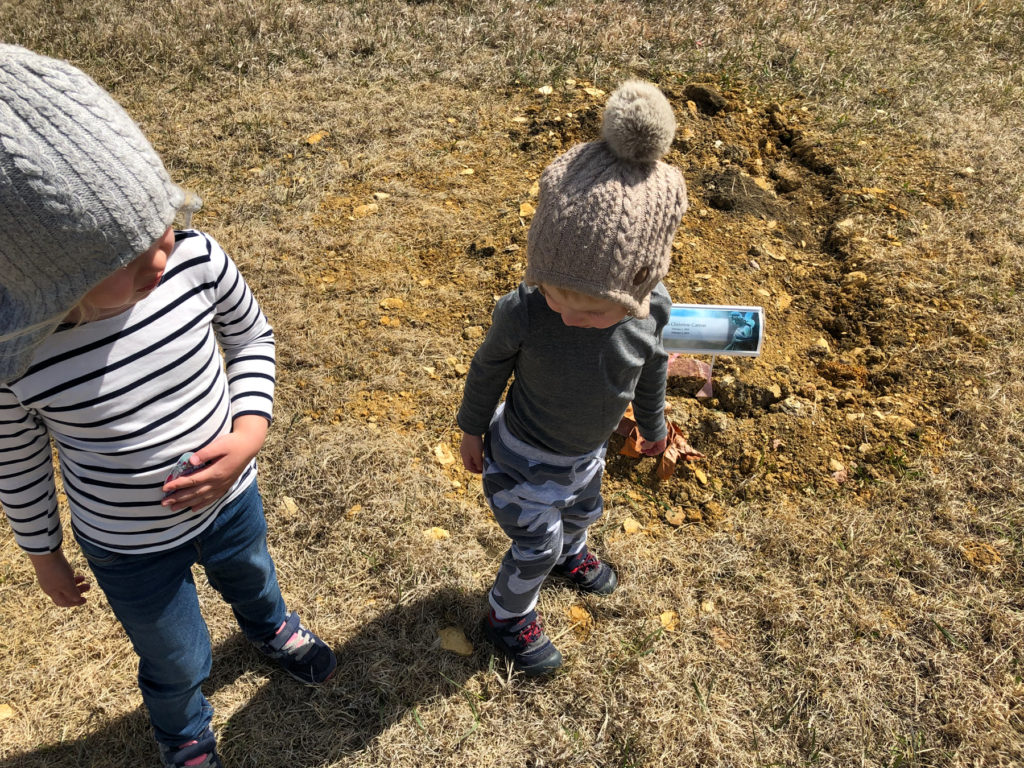 We wouldn't be the adventurers we are if we took life too seriously!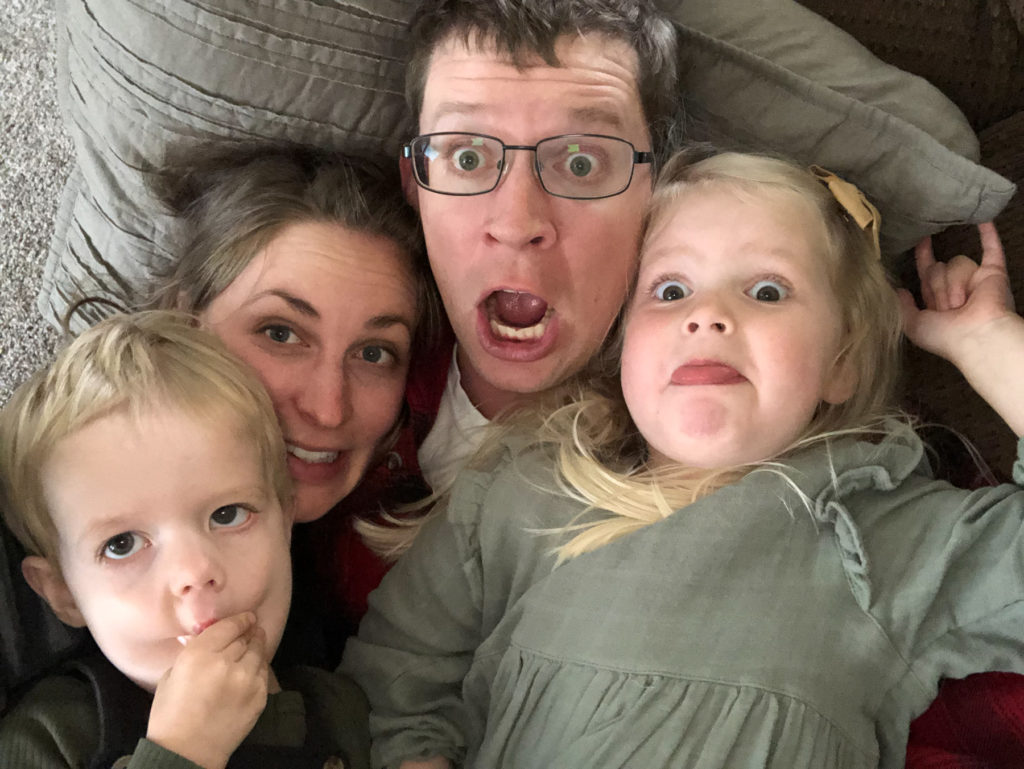 And finally, what does all this adventuring and free time on my calendar mean for you? Stay tuned…
Comments
comments