Elopements and small, intimate weddings have really been on my heart lately. Probably because of Chris + Kelsey's ceremony + picnic near Keystone this summer. They met at the Sturgis motorcycle rally over seven years ago, and they came back every year as an anniversary getaway. One of their favorite stops on their drive through the Hills is along Iron Mountain Road, so when they decided it was time for them get married they knew it would be around Rally Week at their favorite stop.
I was lucky enough that their favorite stop was *so* beautiful, and that the rocks formed a natural 'aisle' for Kelsey to walk up!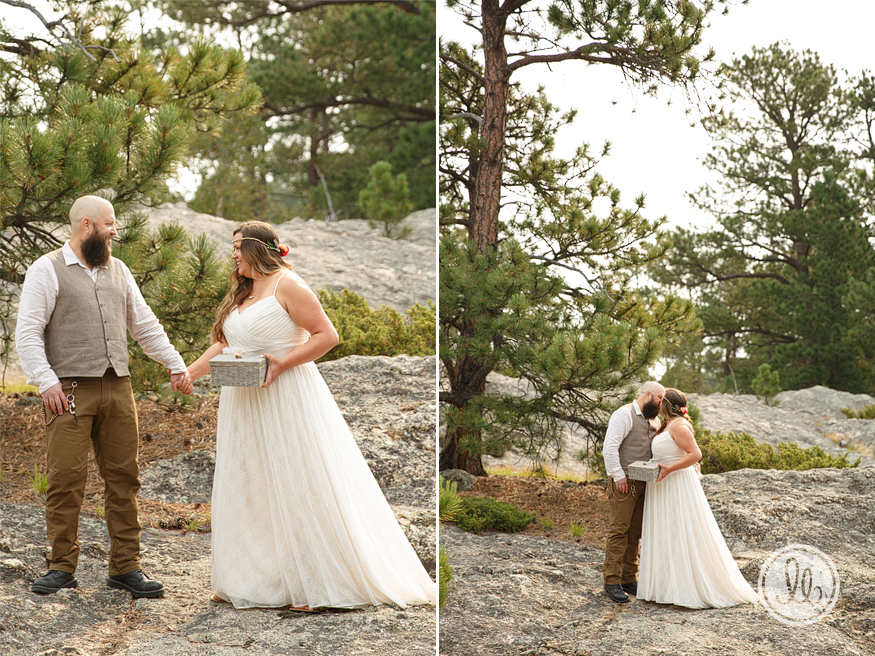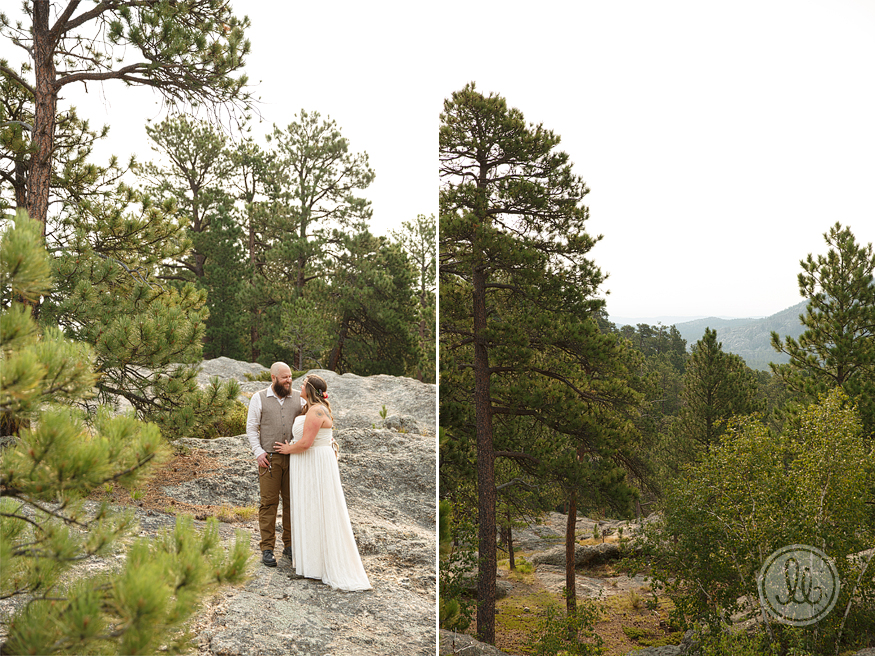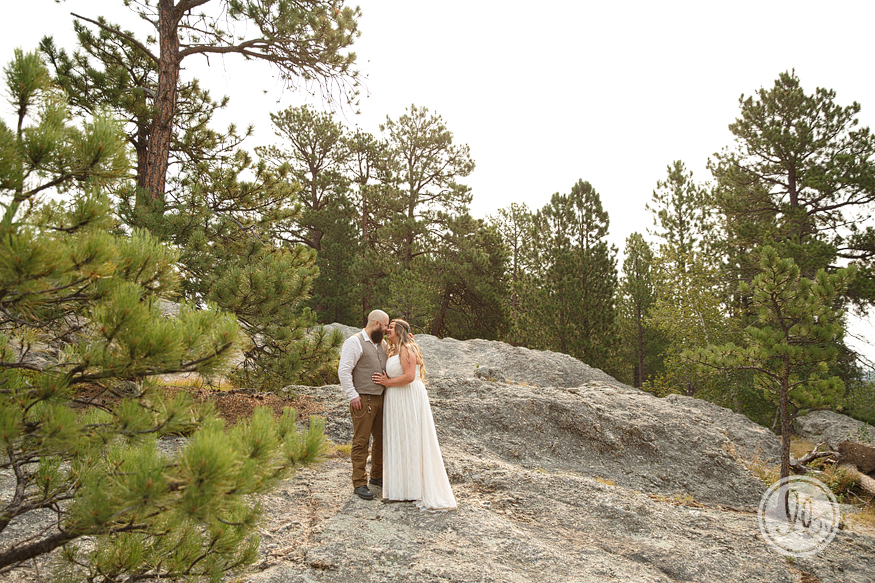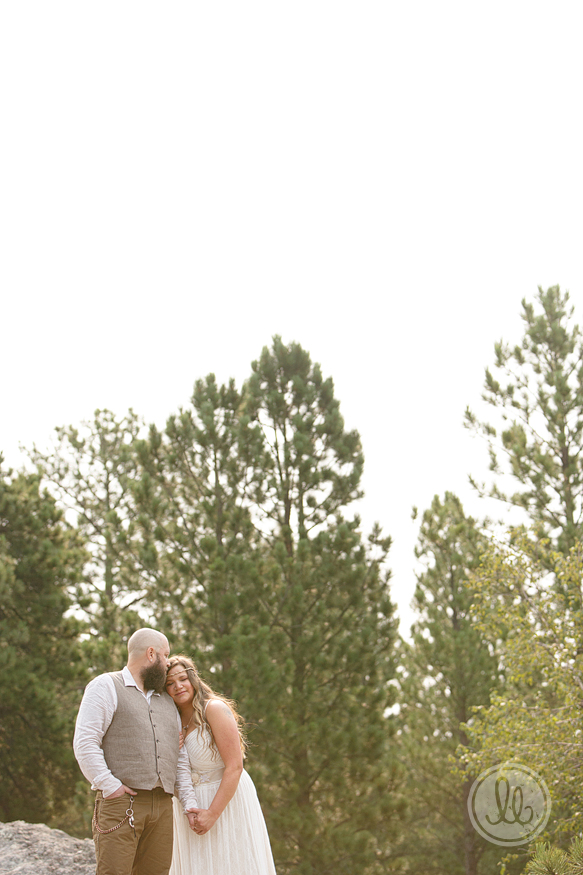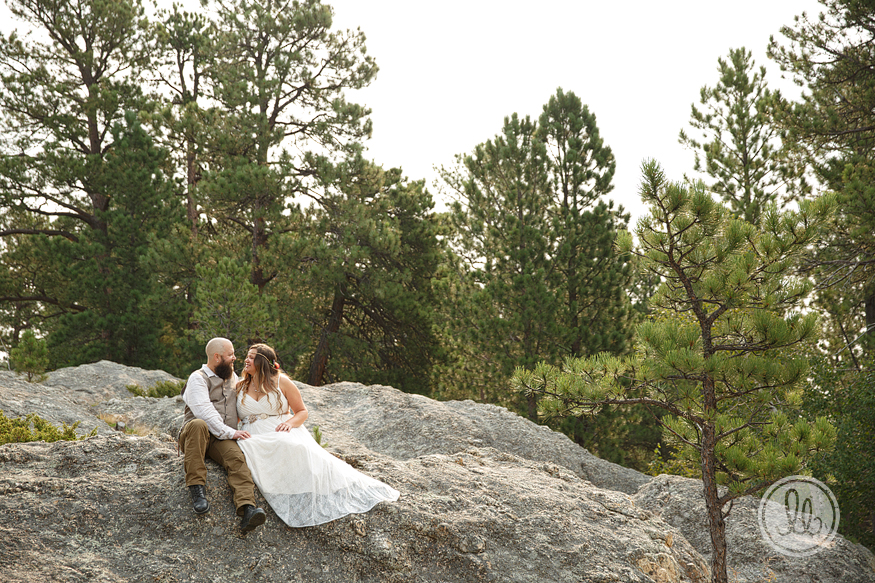 As Kelsey was getting into her dress, Chris was standing on this rock, looking very calm and statuesque. I shouted up to him to remember exactly where he was standing so that I could get this image of him with his bride. I LOOOOVE photos of people surrounded by big trees!!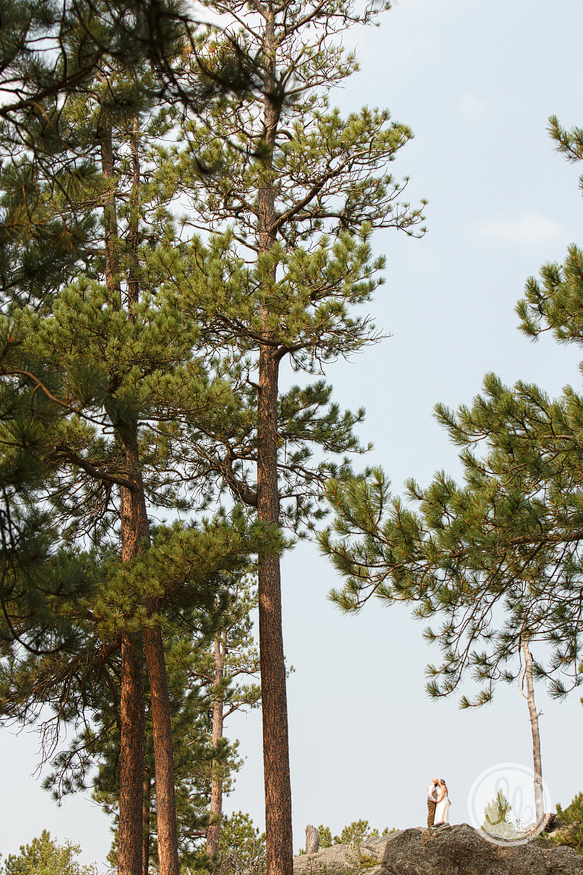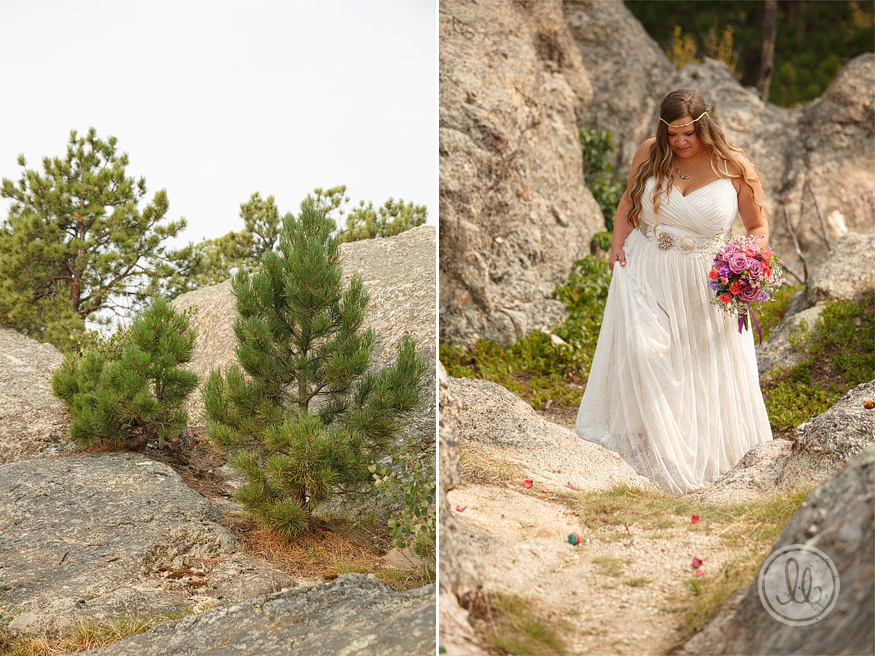 Kelsey's dad met her at the end of the aisle (since it was so narrow, only one person at a time could walk comfortably) to give her hand in marriage. Their families and close friends soaked up the ceremony (and morning sun) on the surrounding rocks.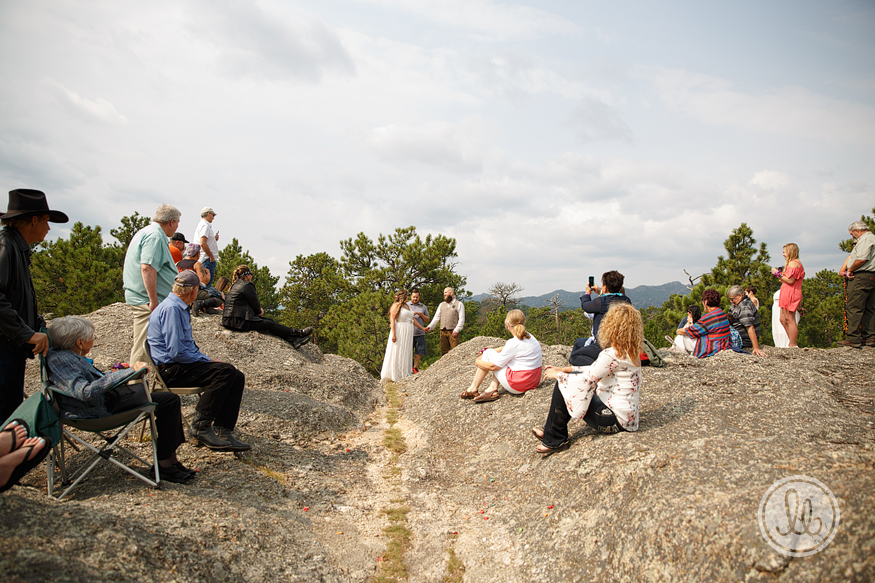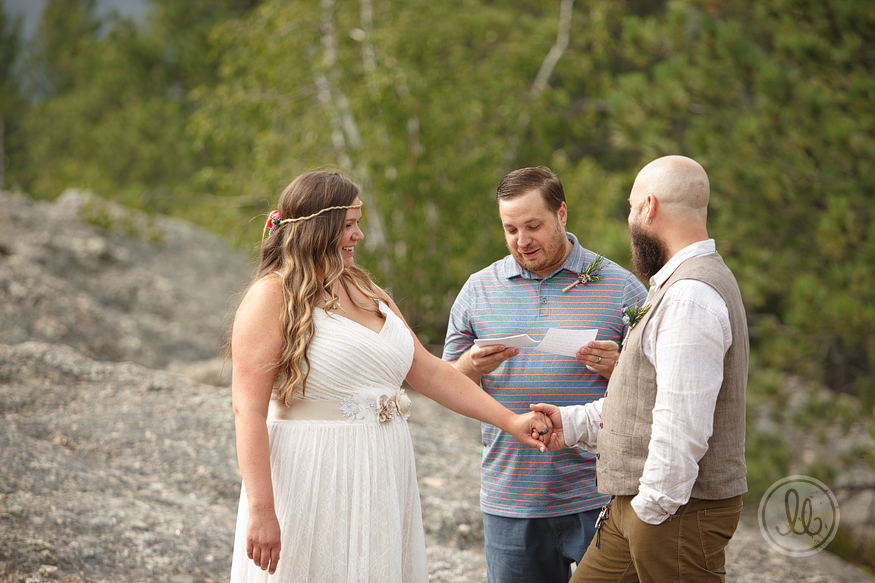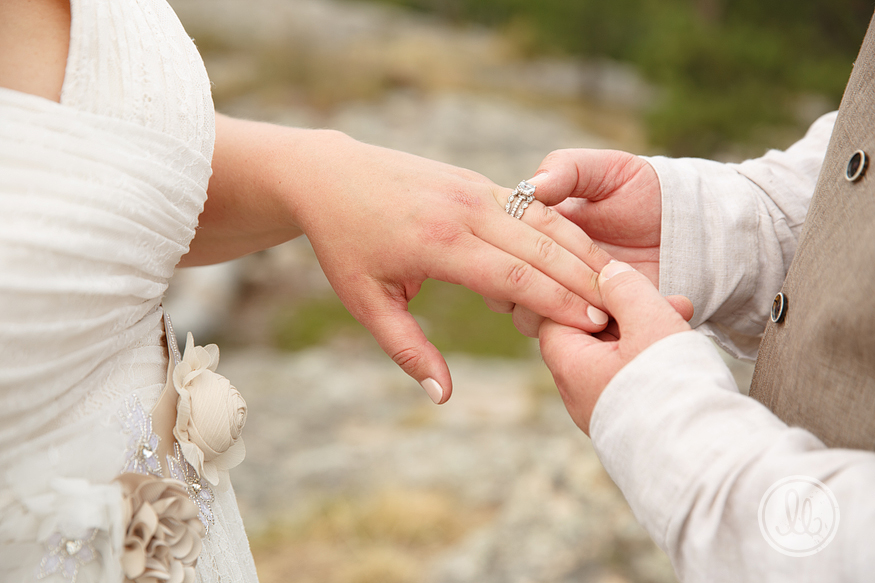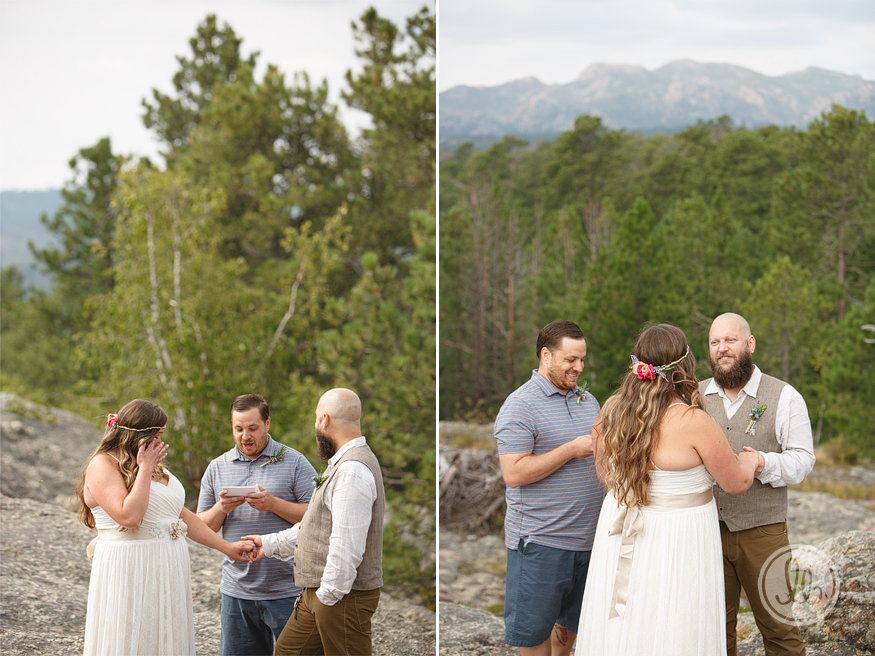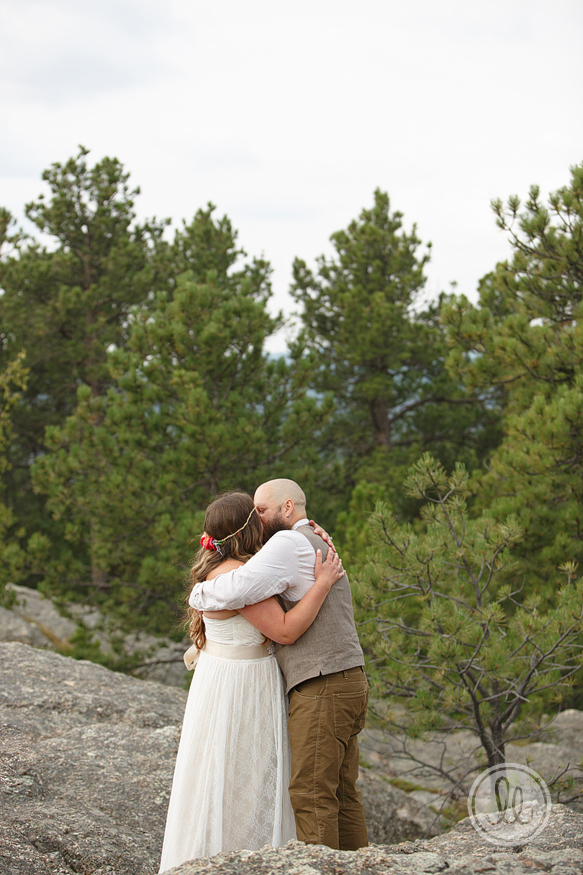 After they were pronounced husband and wife, Chris + Kelsey walked down the path towards their picnic reception, and as I watched them walk away, I could almost see the bubble they were in. You know, that 'I'm so in love with you, can you believe we just got married' bubble. :-)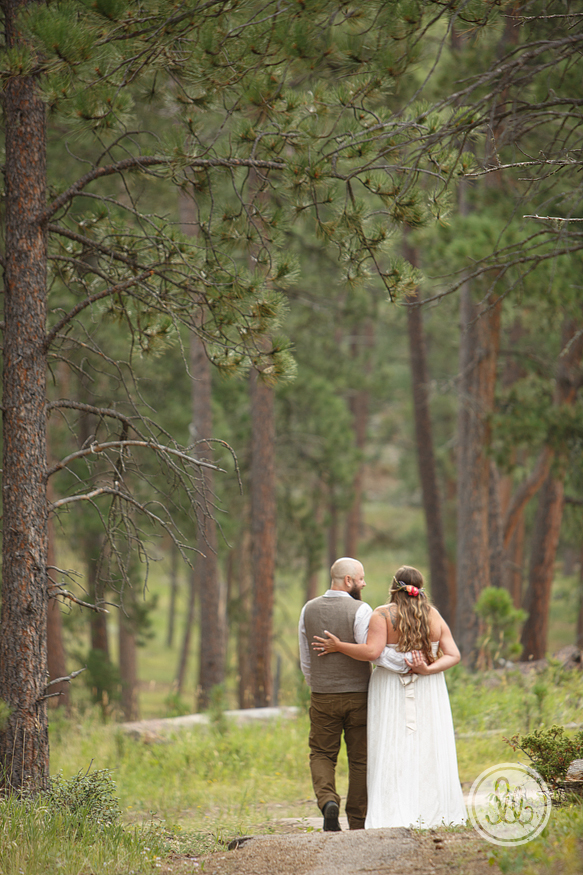 And so I coaxed them back up to the overlook for a few 'just married' portraits as their guests set up the picnic.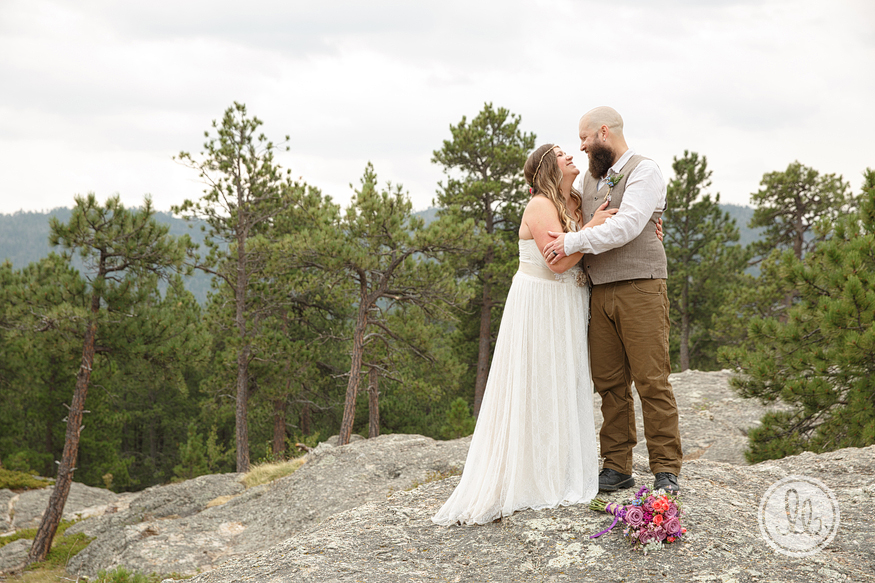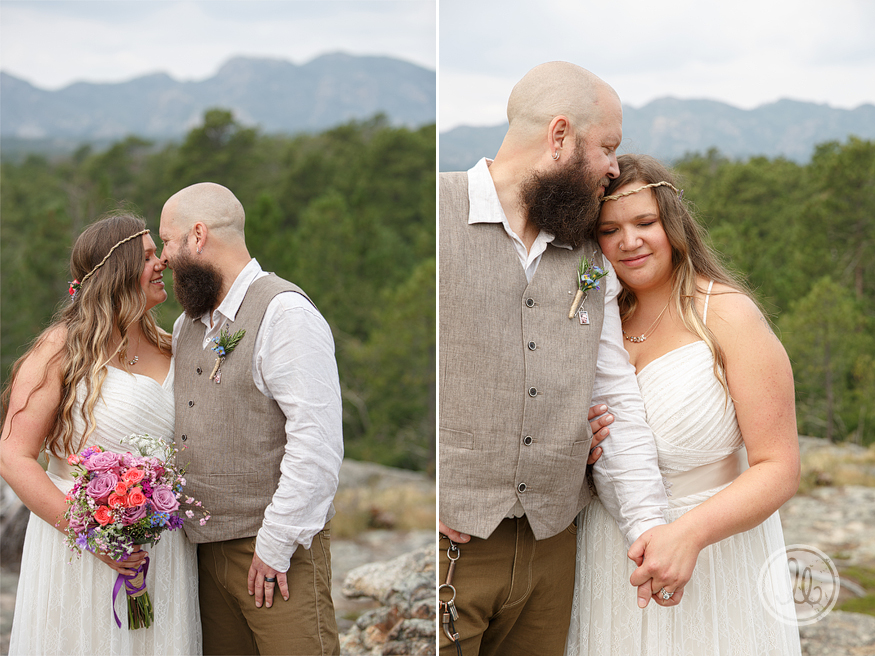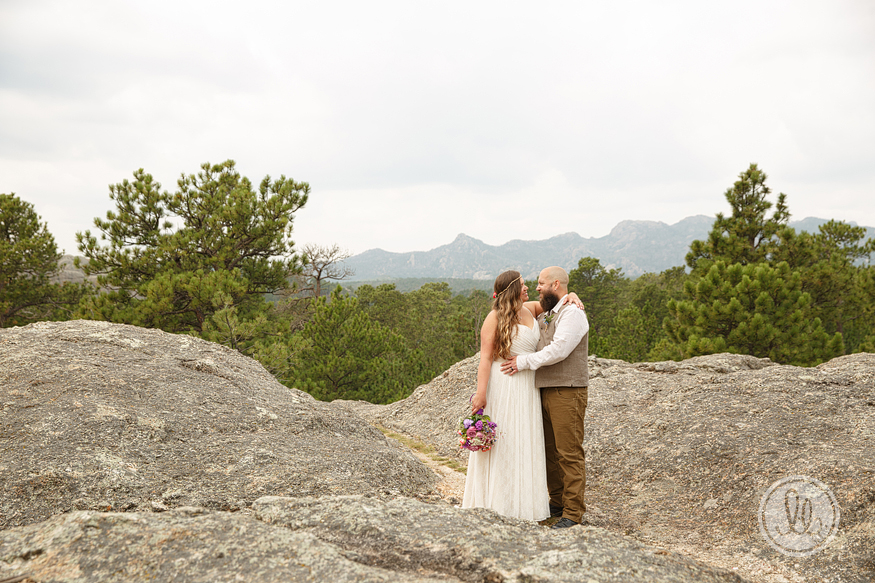 Chris + Kelsey – Thanks again for making my dreams come true by getting married here. ;-) And thanks for making a 'rally wedding' so beautiful. The love and excitement in all of your family and friends' faces as they cheered for and congratulated you was so heartwarming! What a perfect day, to have had the people closest to your heart surrounding you as you promised the rest of your lives to each other.