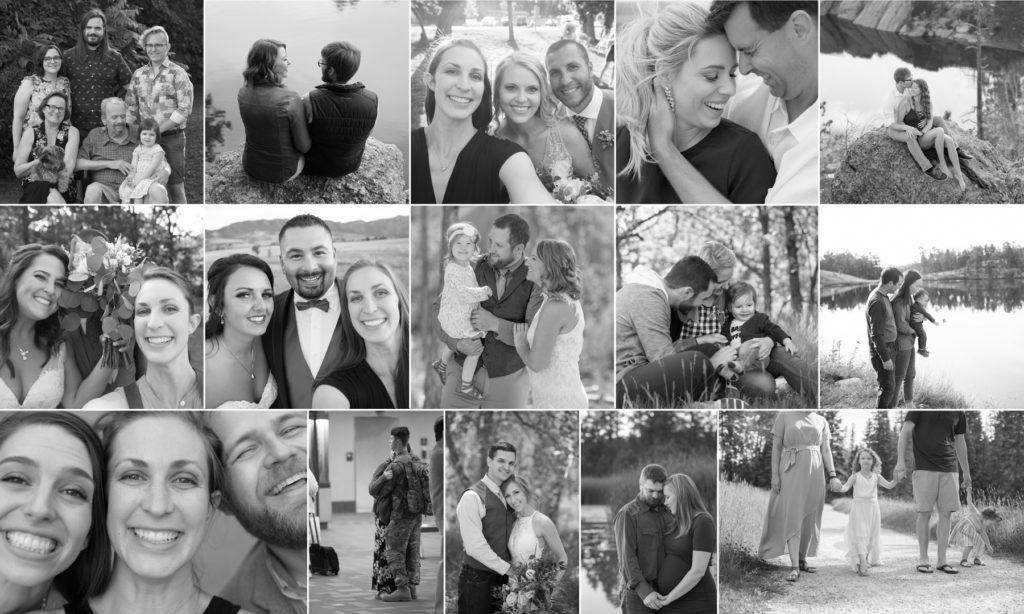 Back when we thought we were going to have three kids at home this year, I purposefully chose not to schedule any weddings before June, or further than an hour away from our home – I wanted to cherish as much time as possible with our new baby. Turning down these weddings greatly reduced the number of work I took on for the year, but I trusted that God's plan was greater.
Our sweet daughter arrived early, and she didn't stay with us for long, giving us a lot more 'free time' than we had originally planned for. Lots of that time was spent grieving, but also cherishing the gift of our first two children even more. We viewed each day as an adventure, and we were very intentional with our evenings and weekends together.
Being immersed in this lifestyle and mindset, the 'work' that I did accept was simply more rewarding, and I savored the in-between moments even more than I have before.
I wasn't focused on getting Instagram-worthy photos that would gain a lot of likes or comments, or even sharing any photos on the blog – my focus was on the people in front of my camera, and as soon as their images were handed over, my attention turned back to our family.
I simply witnessed the beautiful lives interacting in front of my camera. What I saw was so much love. I saw a grandfather snuggling his only grandchild while his cancer drained the life right out of him. I watched a wife welcome her husband back home after a year-long deployment, and wait for his belongings at baggage claim together (such a simple act filled with so much joy). I've gotten time to catch up with past brides and grooms, hearing where life has taken them, and for a couple of those couples, I also got to meet their growing babies. And for the people who were in front of my camera for the first time, instead of telling them how to pose, I let a lot more natural moments unfold, which were far better than anything I could have imagined for them.
Some of these stories might get some more attention in my yearly 'best of MOMENTS' blog post coming up, but for now, I just want to say a simple 'thank you' to everyone who has invited me to document their lives this year. You are such a gift.
Comments
comments