You guys – December is over. 2014 is OVER!!! And what a great/wonderful/blessed year it's been. Especially this past month, snuggling up under warm blankets in between decorating for Christmas and getting things ready for baby's arrival in January.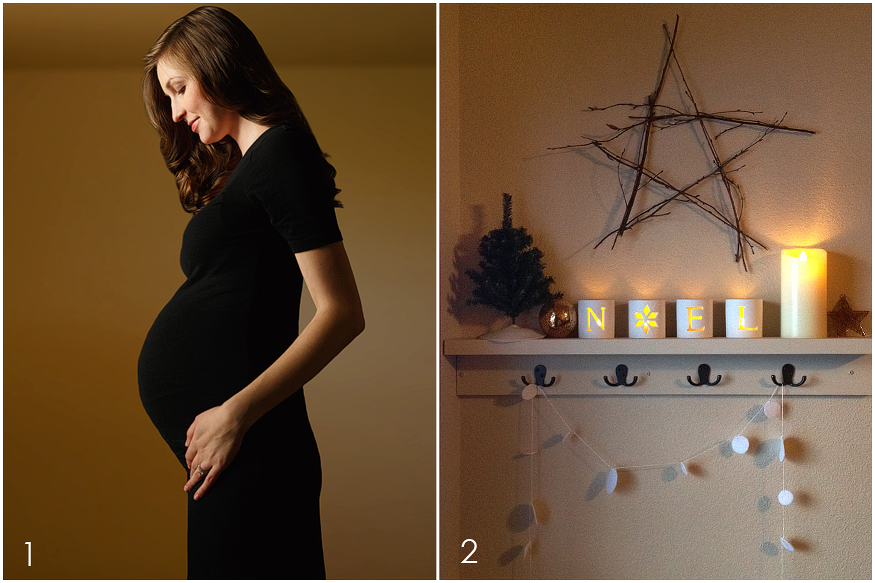 1. The number one thing I've been enjoying this month? A healthy pregnancy!! It's been an amazing journey so far and we are so excited to meet our little one. Only a couple weeks left!! A friend of mine asked what I'm most excited for when baby arrives – I immediately answered "taking her picture!!" However, the more I think about it, what I'm really looking forward to is watching her grow, learn, and seeing how her personality develops (I hope she thinks we're funny). And snuggles. I can't wait for baby snuggles!!
2. Christmas season – We decided to stay home for Christmas this year (not wanting to be too far from a hospital just in case), and while we missed our families greatly, we very much enjoyed a quiet evening and an early bedtime. (We really are excited to be parents, just soaking up the last few moments of pre-baby married life :-))
Also, can I give a shout-out to flickering LED candles with timers?? They make our house look so cozy in the evening!
Happy New Year to you all – may your days be filled with wonderful moments and lots of love!