When Lexie first contacted me to photograph her wedding, I knew it would be a 'purple ribbon day.' You see, Lexie and I were in 4-H together and so we know the importance of paying attention to details. I couldn't wait to see how she pulled together her ultimate 4-H project – the Kris + Lexie wedding. :-)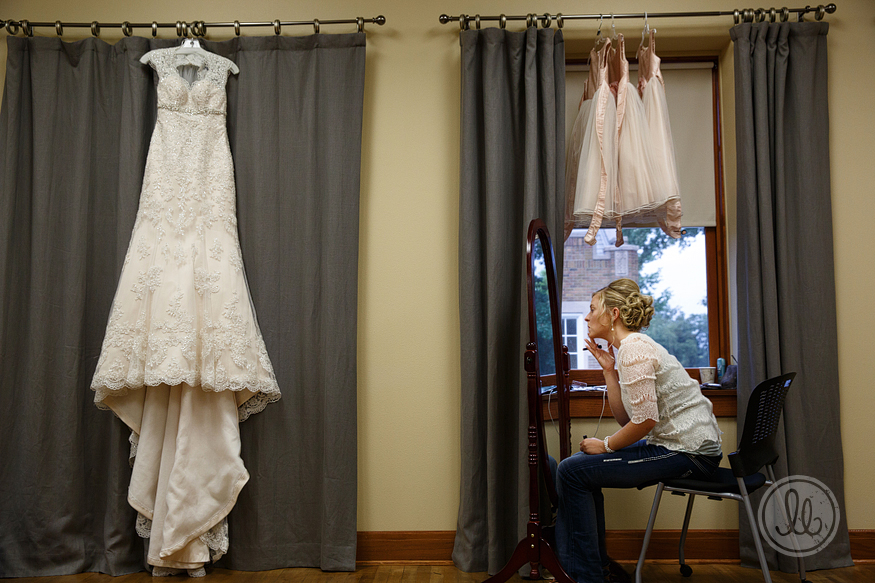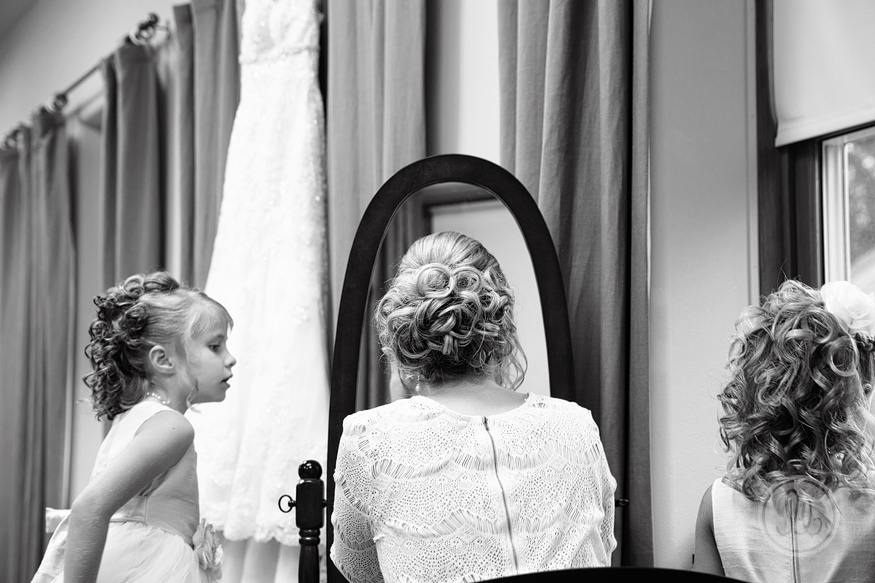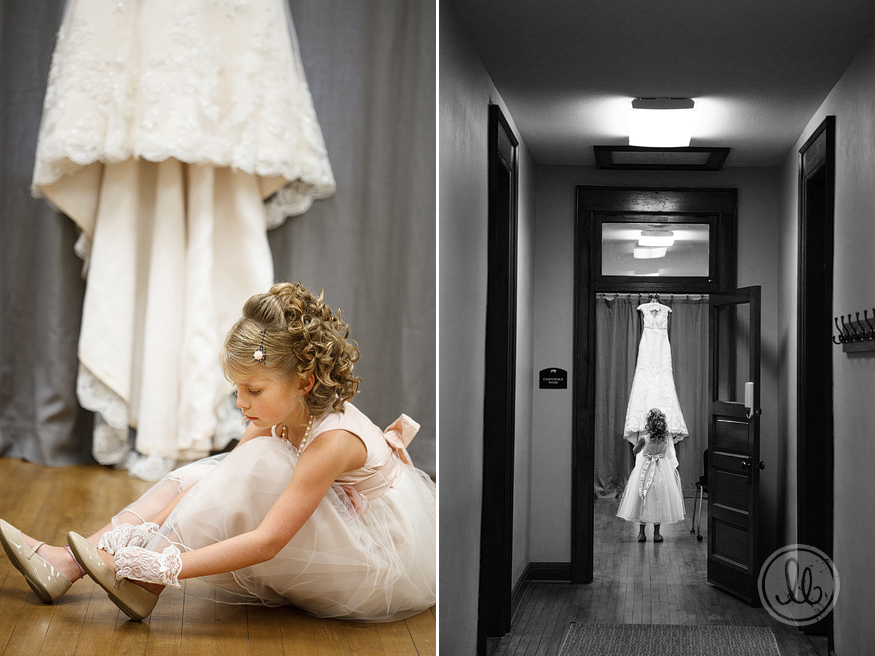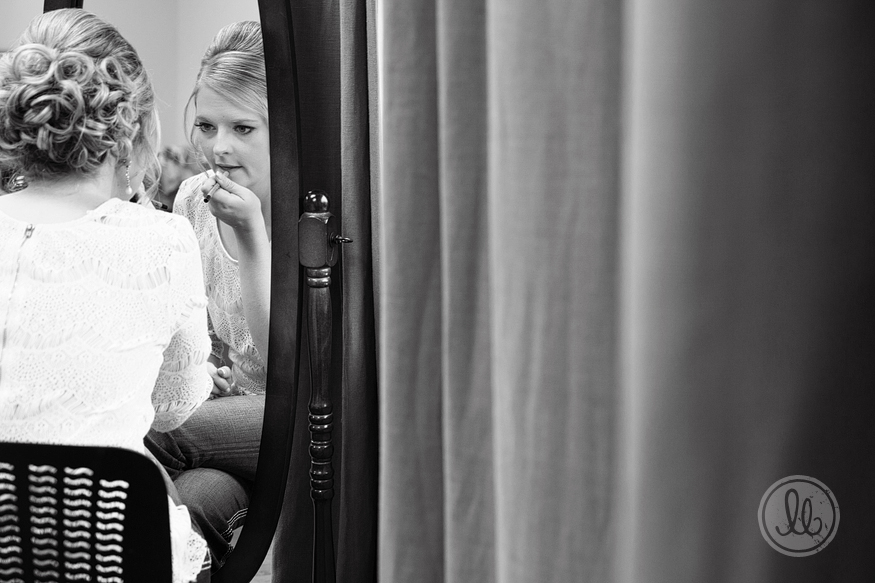 All three flower girls were on the lookout for Kris, to make sure he didn't peek in the window before the first look. :-)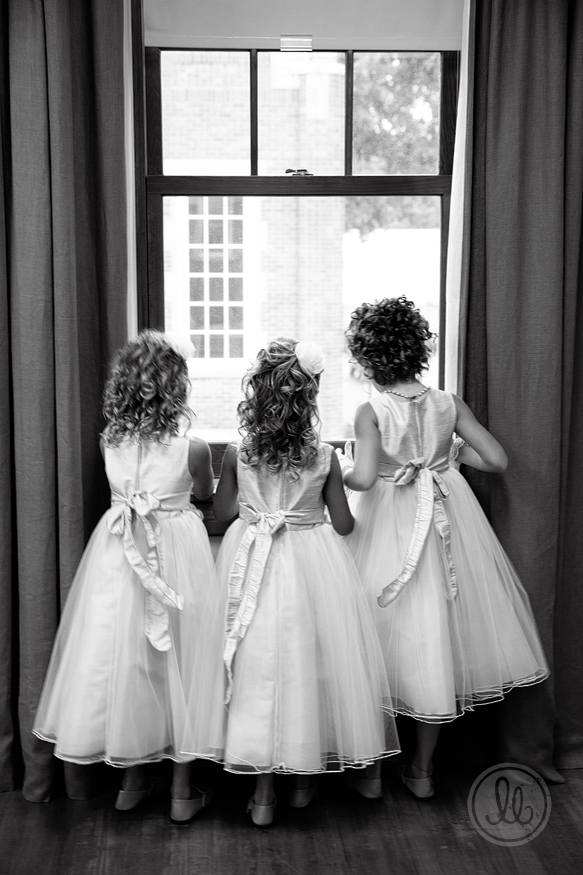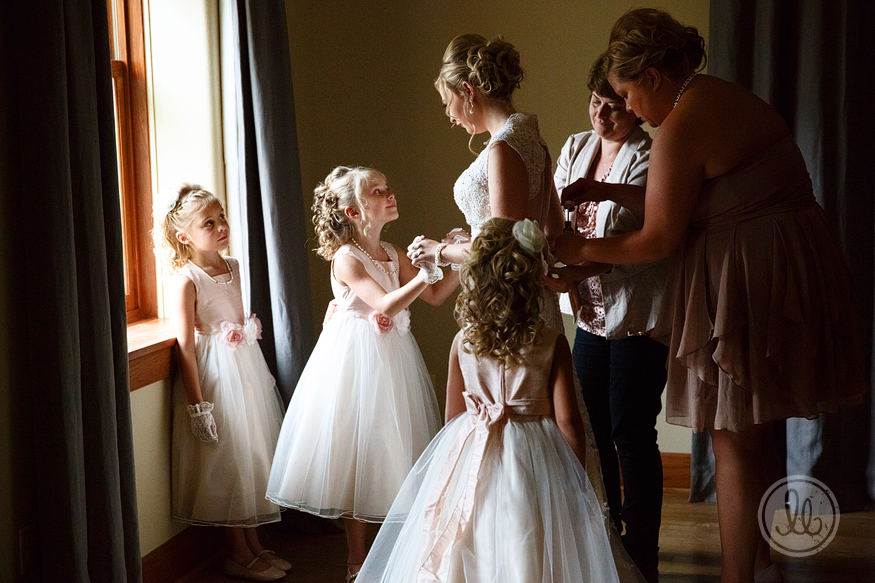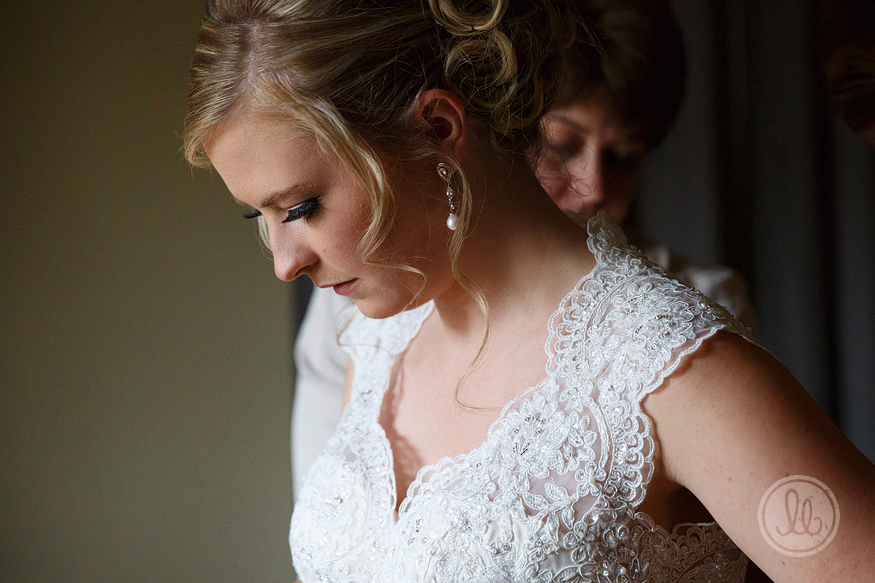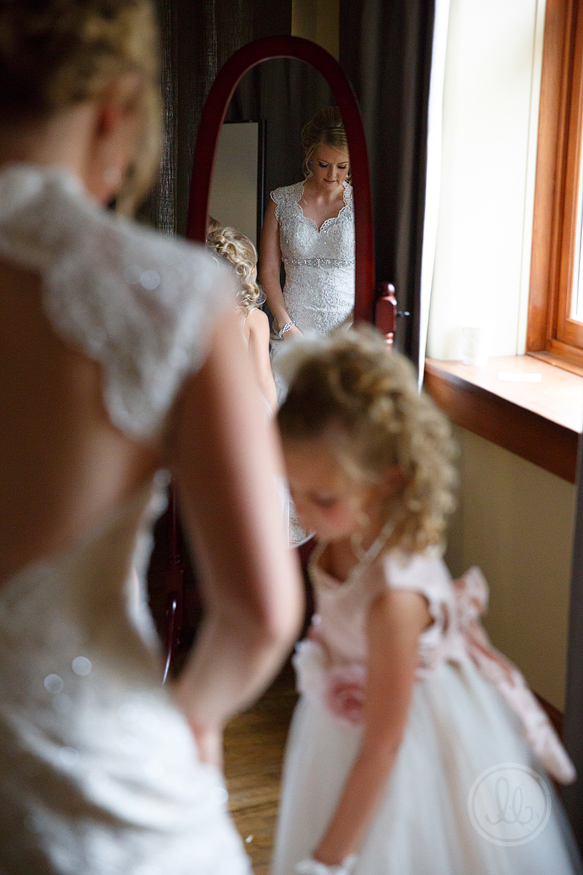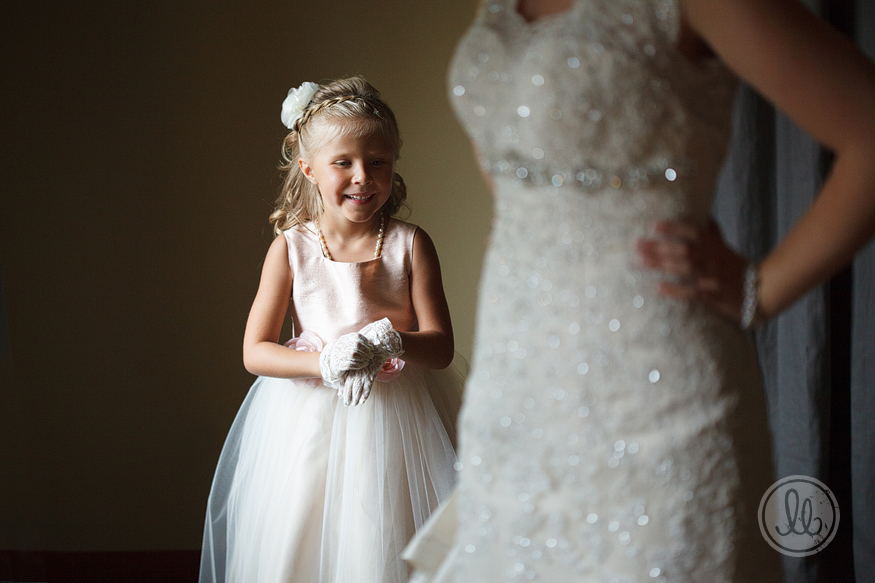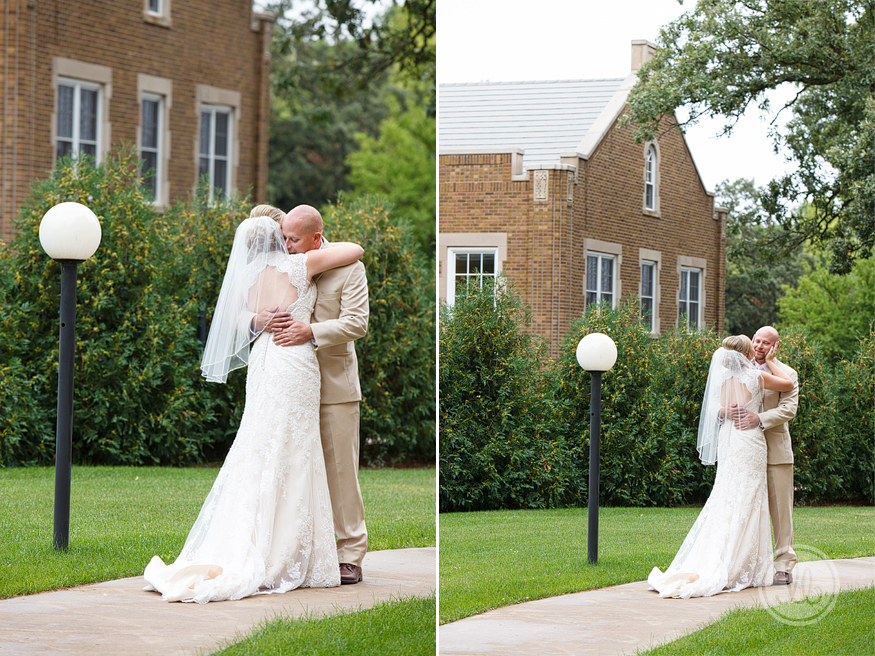 Right after Kris + Lexie's first look, Kris's two daughters came out for a first look – I couldn't tell who was most excited!!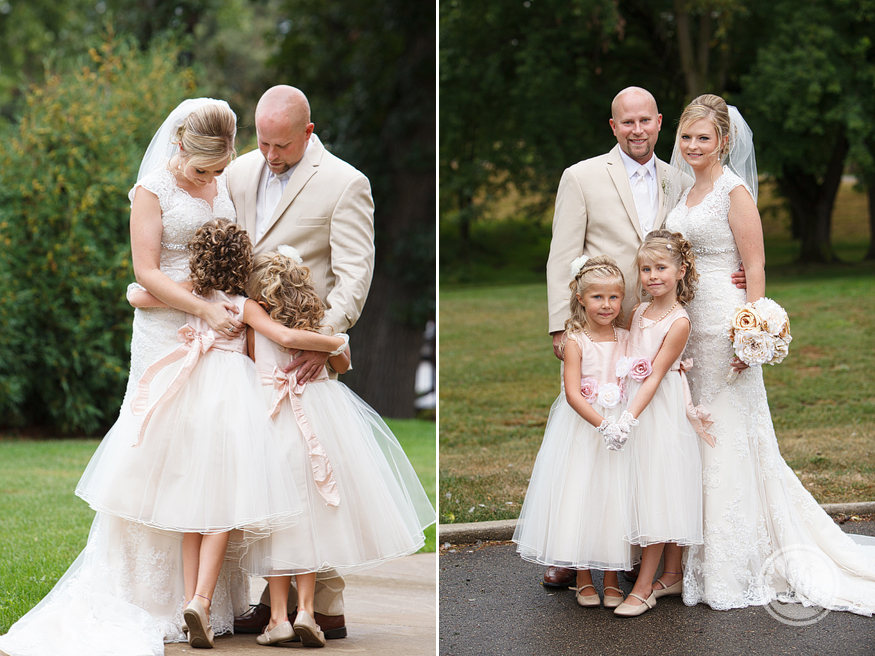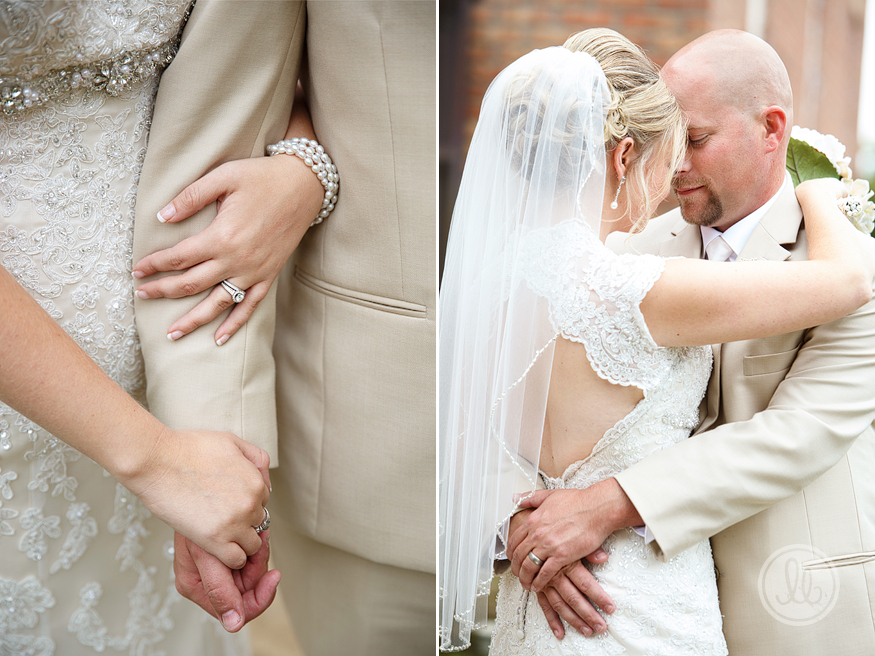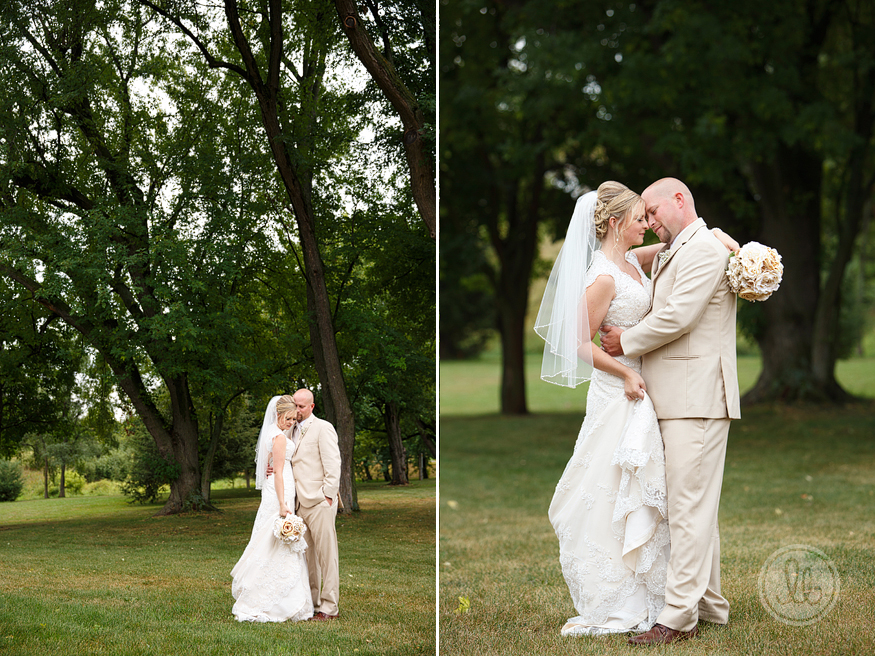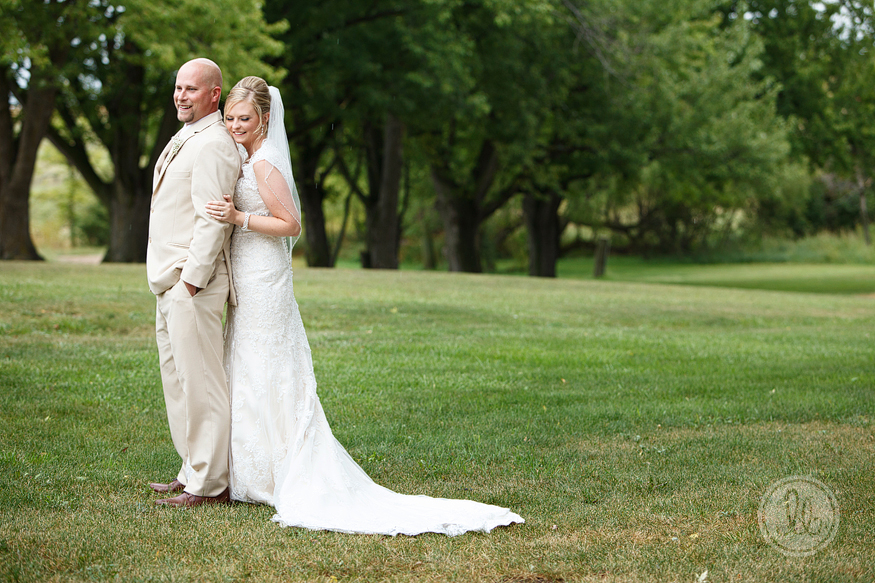 I had this as a sneak peek on Instagram – it's my favorite from the day. :-)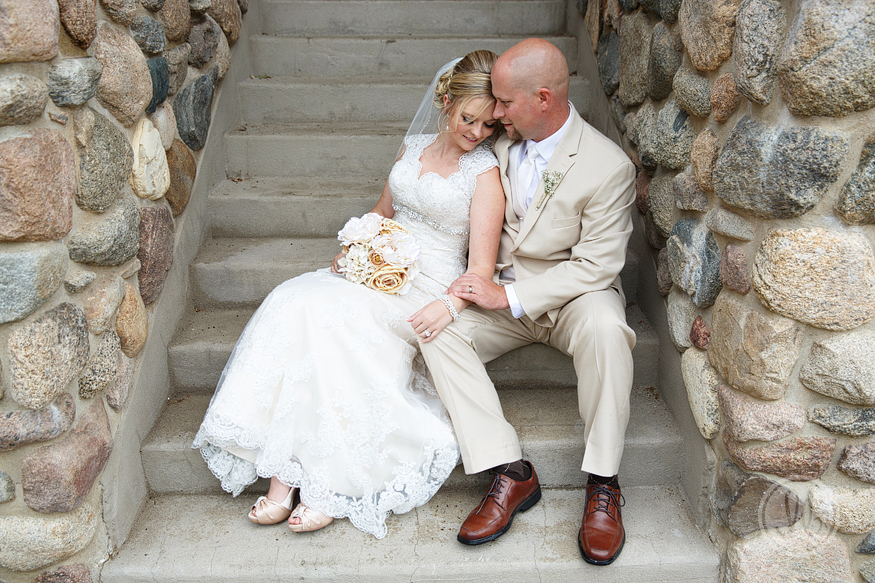 Or maybe this one is my favorite. Or maybe it's a tie. :-)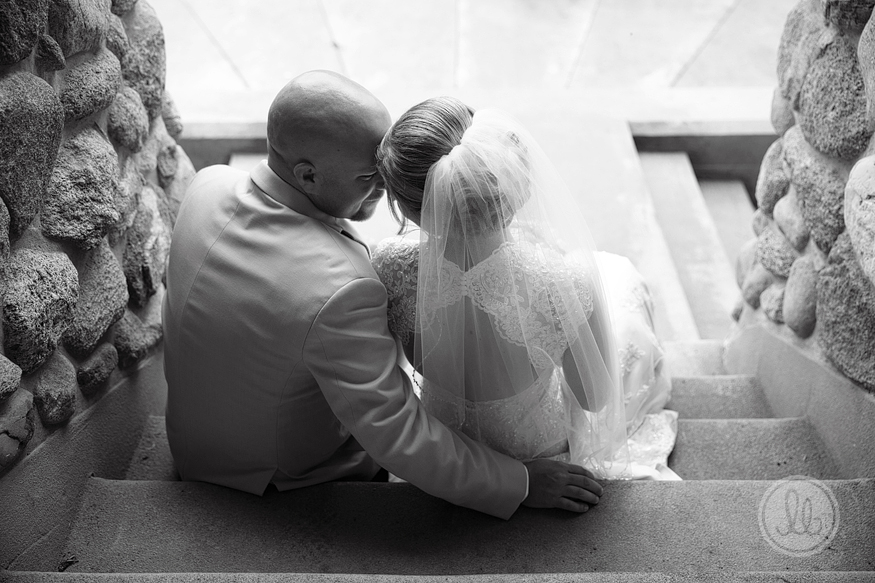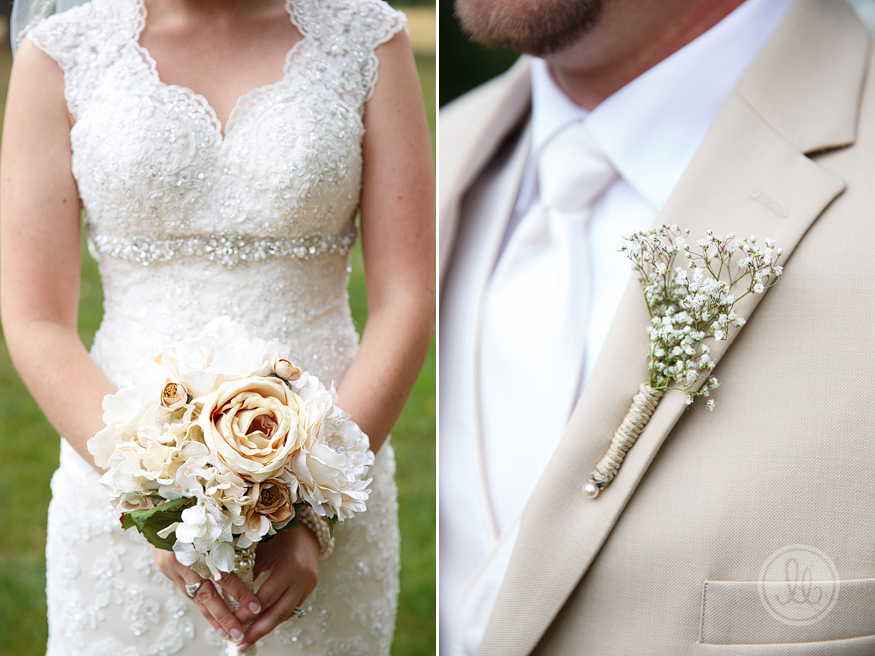 So… ring bearer #2 was not in the least bit interested to be a part of photos. :-)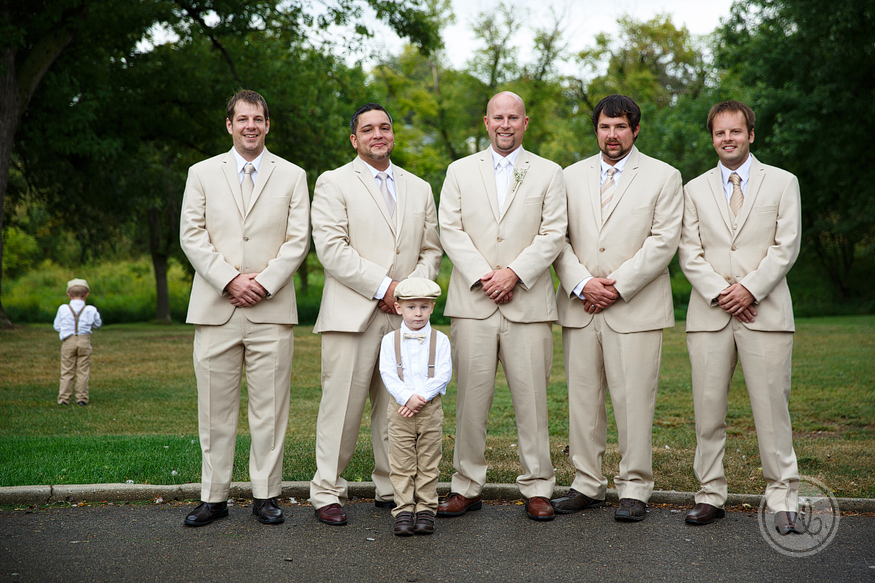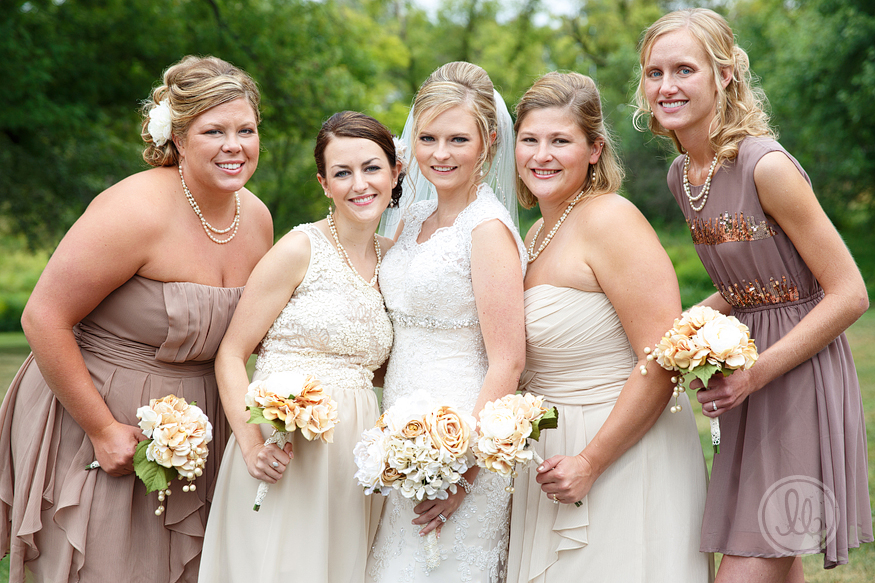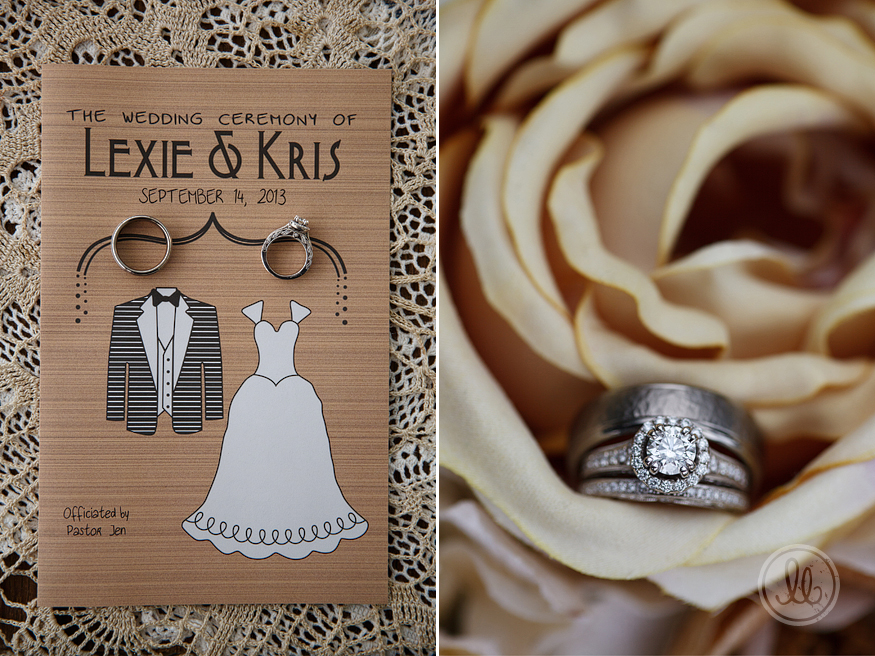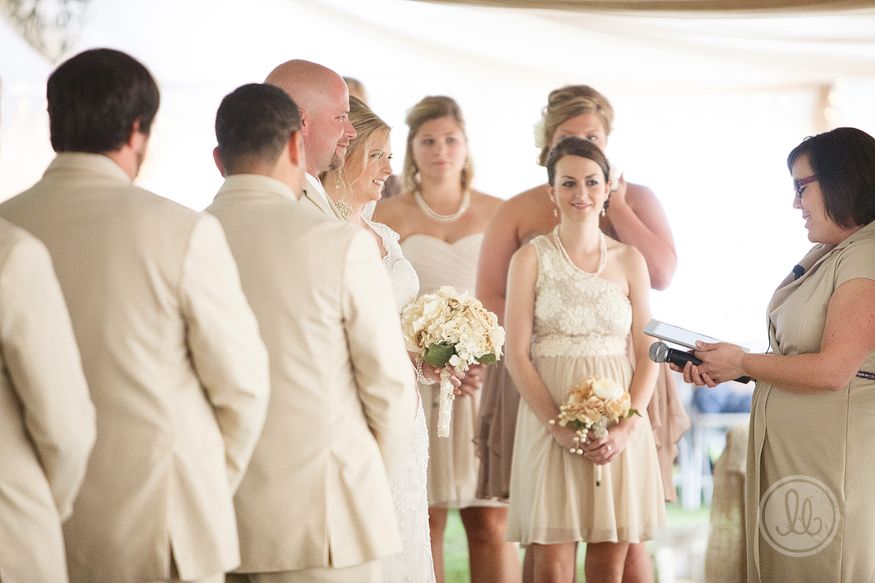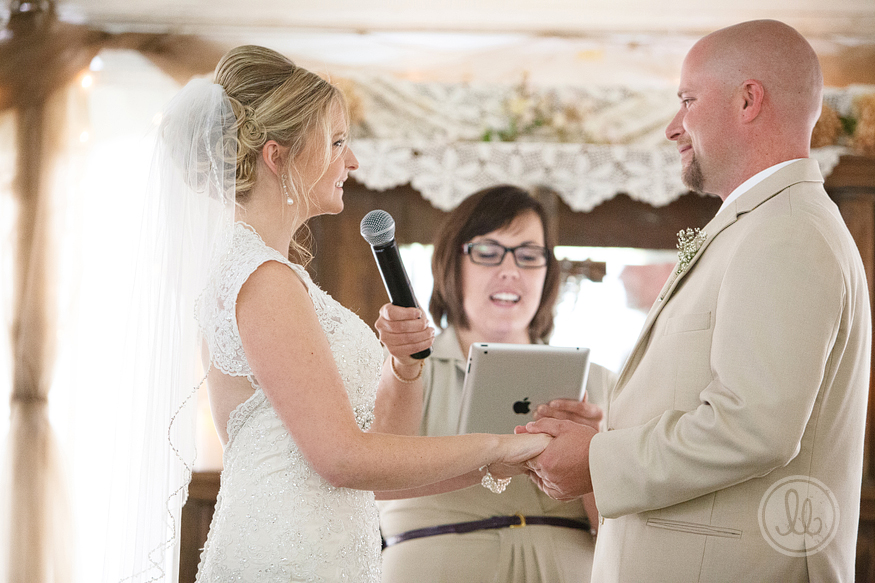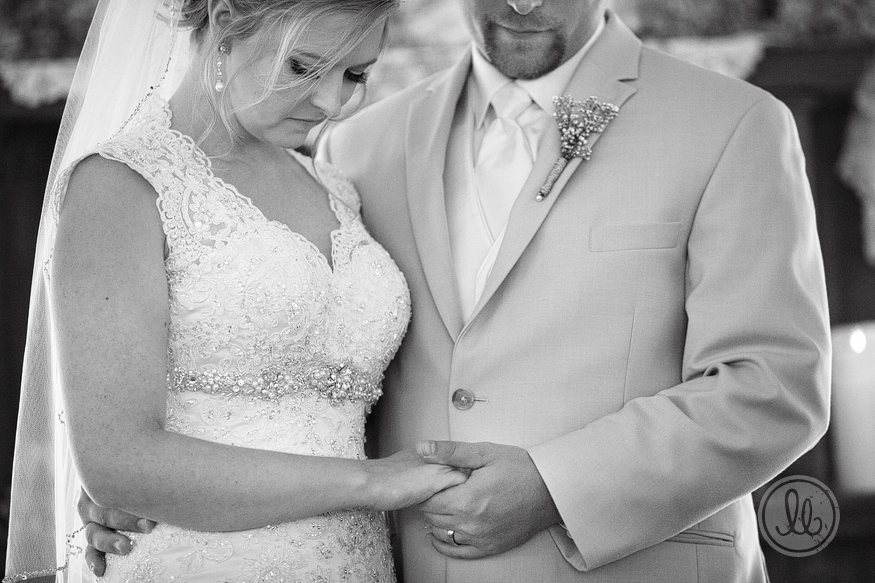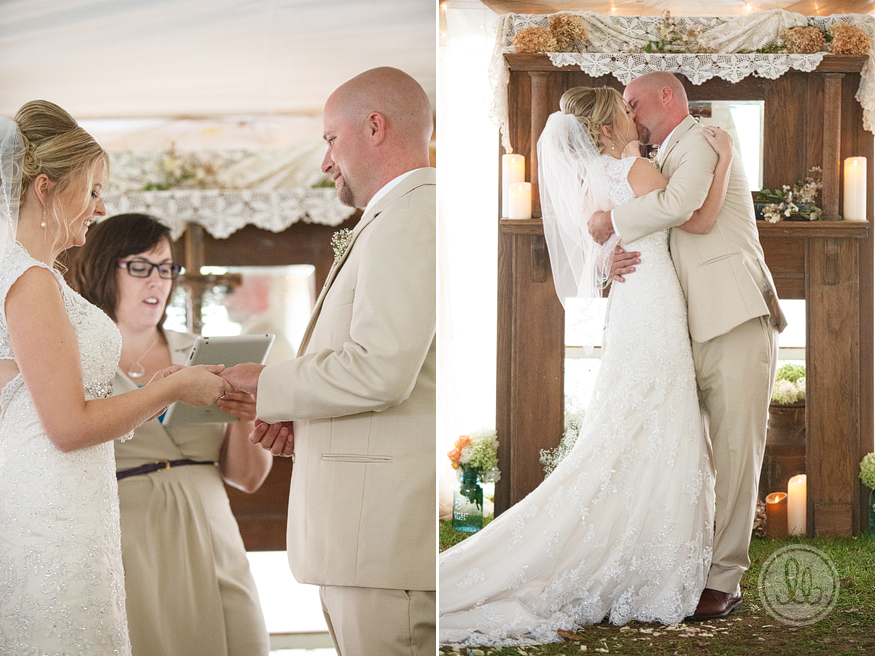 Married!!! It rained all morning, let up just in time for us to take photos outside, and then the clouds parted and the sun shone through just after the ceremony!! Hallelujah!! :-)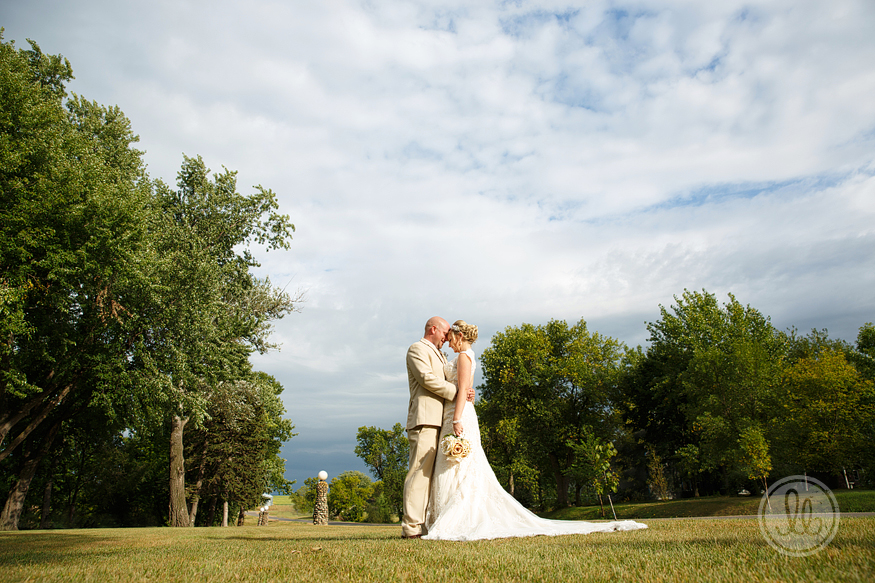 The details were *so* perfectly Kris + Lexie!! Kris runs a construction business and loves to rebuild old cars. Lexie grew up in an old country home, going to auctions with her dad. Their decorations were a perfect mix of car parts and antique finds.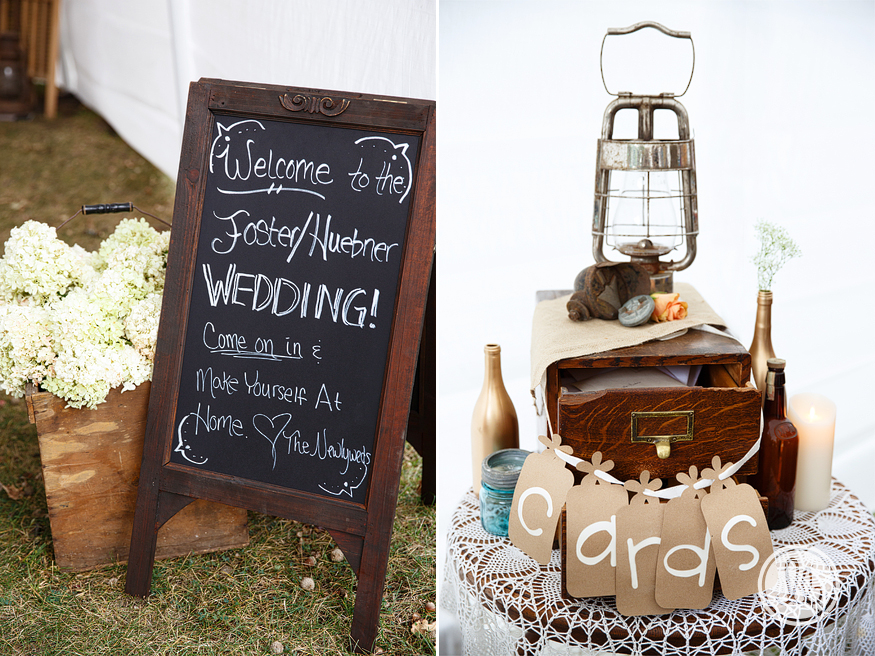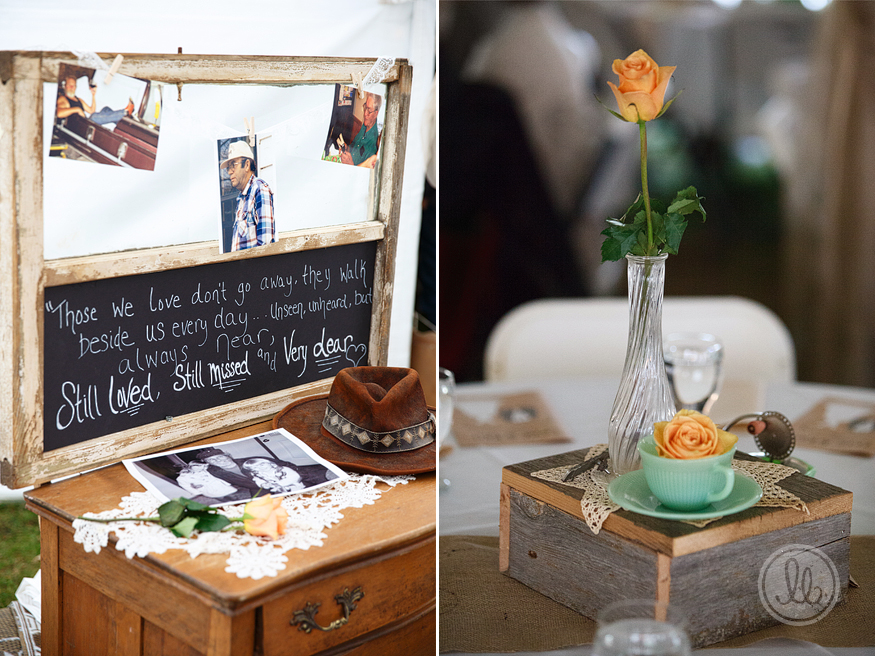 That teacup + saucer above? I'm surprised it didn't *accidentally* end up in my gear bag at the end of the night. :-)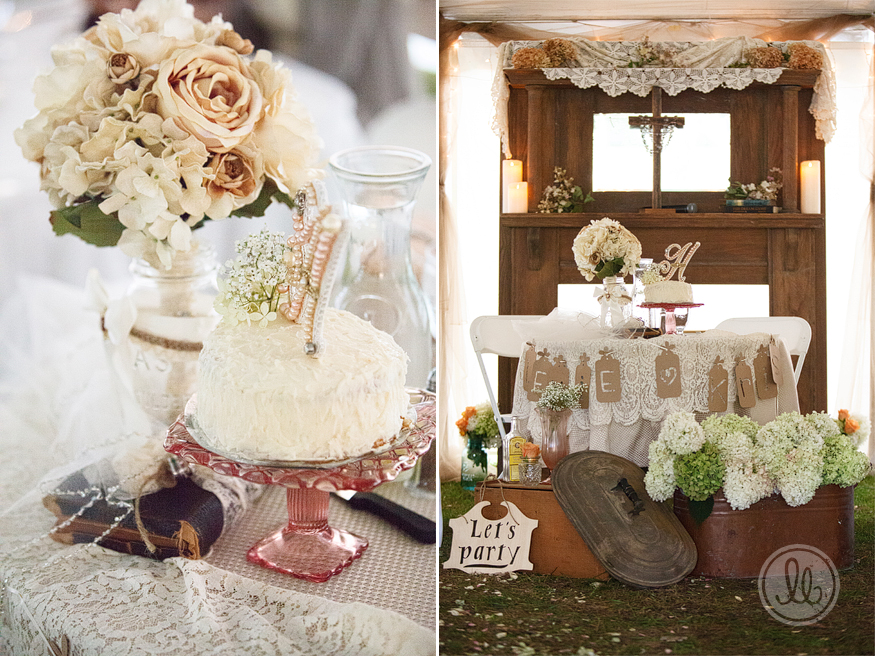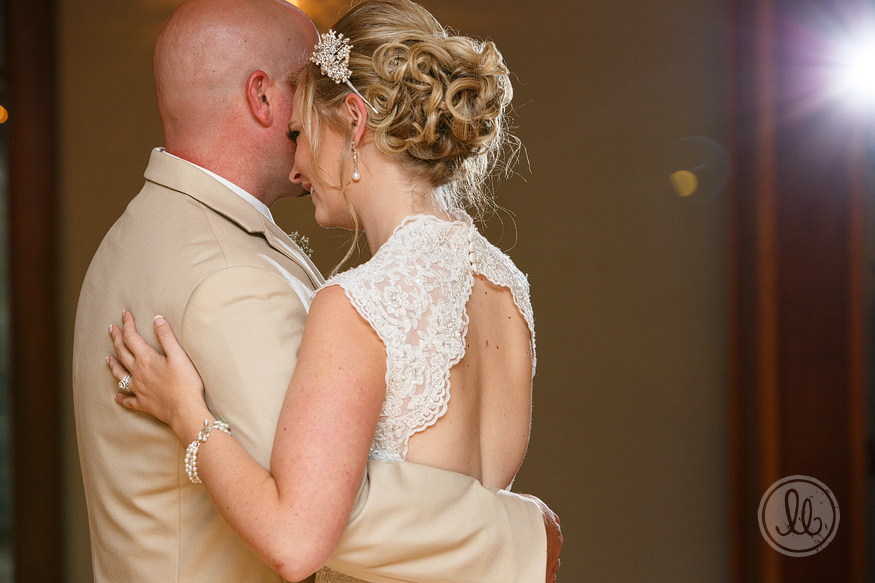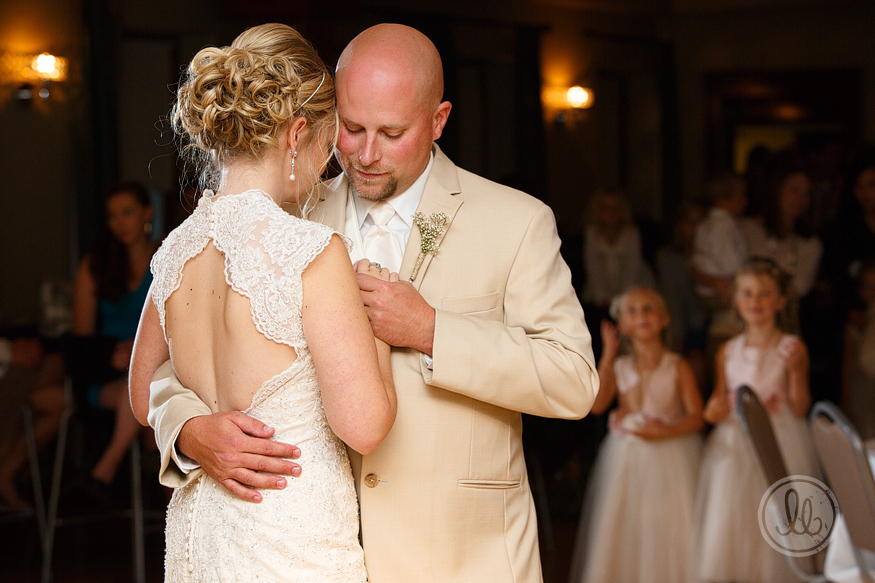 Can you believe I didn't get a photo with Kris + Lexie?! I am so bummed. so here's an text-version selfie…
:-D :-D :-D
Kris + Lexie – Thank you SO SO much for having me photograph your wedding! It was such an honor for me to capture your purple ribbon day. :-)
Comments
comments