It all started when my best friend Jill and I went to Sinful Things Desserts in downtown Sioux Falls just after Christmas. We shared a slice of their Red Velvet Ultimate Sin cake. Two layers of red velvet cake with a layer of cheesecake in between, covered in cream cheese frosting.
I fell in love. It was all I could talk about for the rest of the day. I had dreams about it that night. I woke up the next morning determined to find a recipe so I could make an entire layered red velvet cheesecake cake and have it ALL to myself.
I found one. But I didn't have 9″ round pans, a spring-form pan, a roasting pan, a cake stand OR the willpower to not eat the entire cake by myself. So I decided to make them as cupcakes. Because I couldn't just NOT make them!!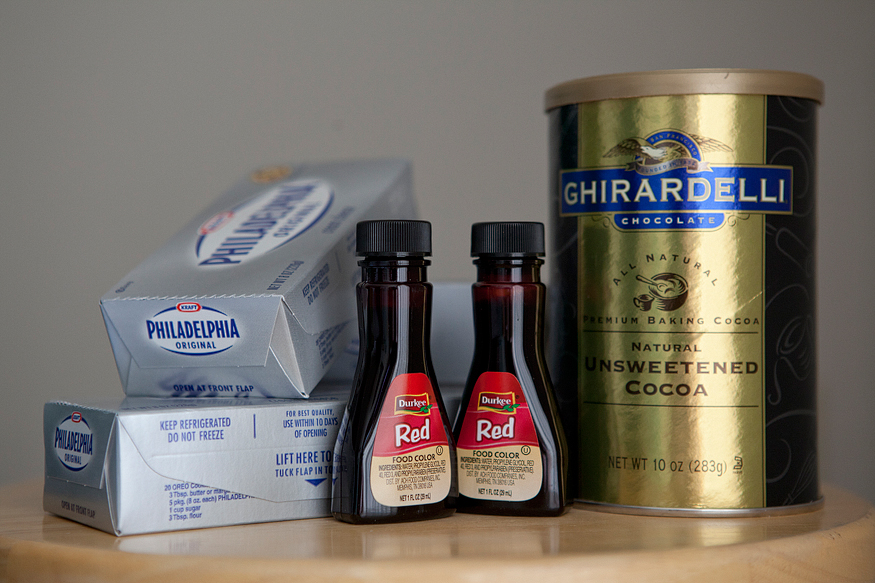 I followed the recipe as closely as possible – making the cheesecake layers one day and the red velvet cupcakes the next. Then sandwiching and frosting.
This is where my dream turned into a disaster.
Have you ever been so excited to do something that you just go ahead and do it without really thinking "is this the best way to do this?" I realized this happened when it came to frosting these little buggers. My fingers were covered in frosting for the entire assembly of these. So I used cupcake liners to cover up the 'un-pretty' sides and made some pink sprinkles to prettify the tops. Because something SO delicious has to look somewhat appetizing, right??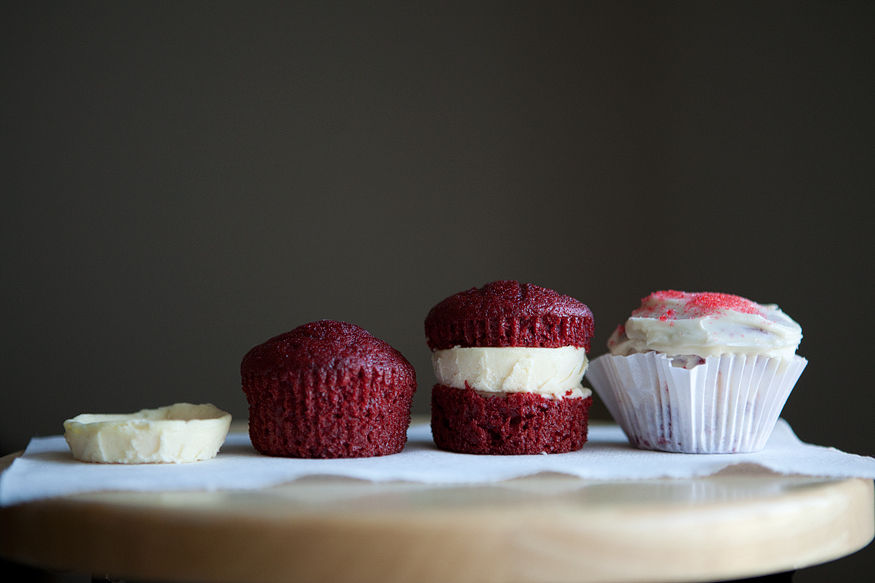 And they were so so SO delicious. And now I have two dozen of these teeny-tiny cakes to take out of the freezer whenever I want! All that work of layering and frosting was SO worth it.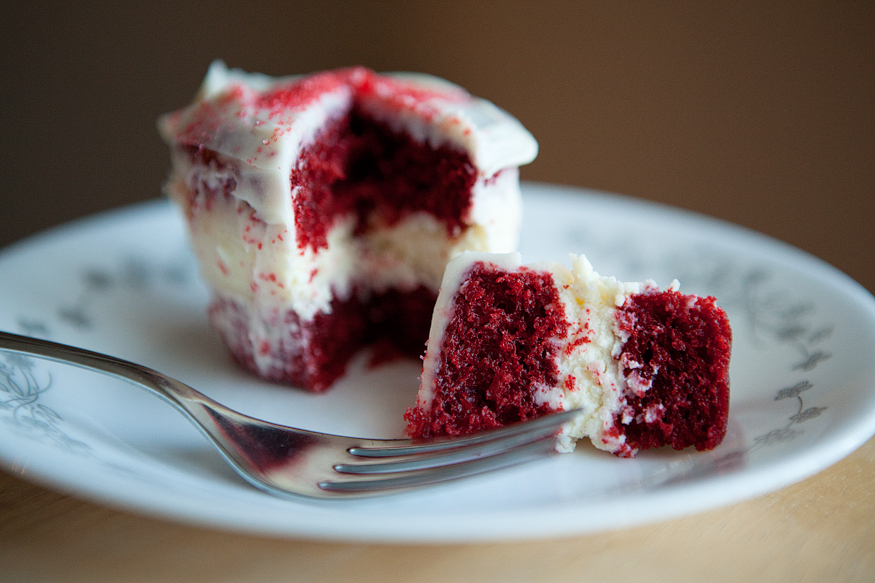 Let me know if you'll be making these for Valentine's day! Or if you find an easier recipe! Or want to come over and take some off my hands! :-)
Comments
comments