'Photo season' is well under-way and I can't wait to share all the weddings and engagement sessions I have coming up in the next few months!! But before I get ahead of myself, here's what I've been enjoying this past month – and I hope you like them, too!!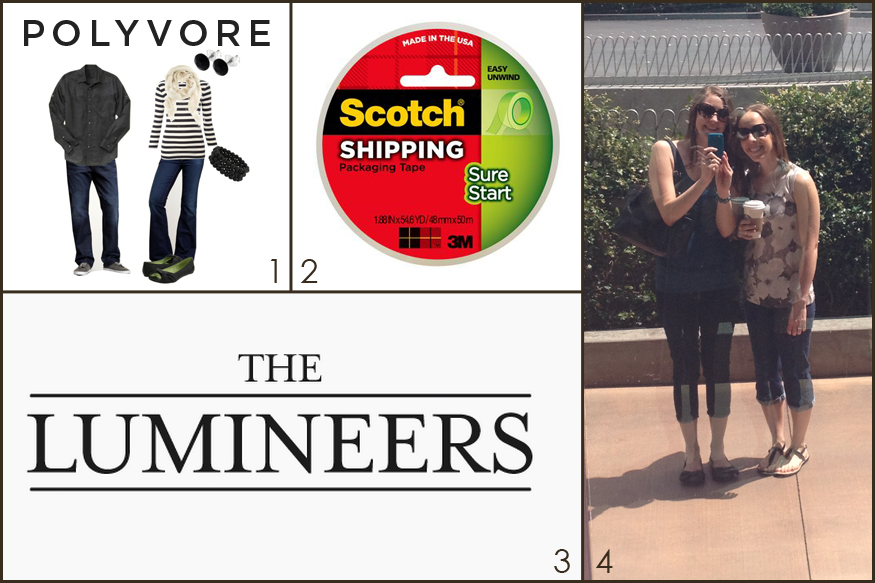 1. Polyvore – I don't consider myself to be a trendy person. At all. I have no idea how to put outfits together for myself. But with the explosion of Pinterest I have found quite a bit of inspiration, which I take over to Polyvore and create my own outfit ideas – both for me and for my couples' engagement sessions. I still have a lot of fashion sense to learn, so feel free to add me on Pinterest and Polyvore and share your outfit ideas!!
2. Scotch Sure Start packaging tape – Yes, the small things in life are what make me so happy. This packaging tape – it's QUIET!!! Pure packaging bliss. :-)
3. The Lumineers – I'm loving their song 'Ho Hey' (I belong with you, you belong with me, you're my sweetheart!!!). It's a short song, so I don't mind letting it repeat more than once or twice.
4. Vegas with Jill – I told you we are good at hanging out and drinking coffee! :-) We spent a week in Vegas shopping, eating and being touristy. The highlight of our trip: seeing "O." And lunch at Mon Ami Gabi.
Comments
comments