One of the biggest honors for me as a wedding photographer is to be hired by two sisters. It's so fun to see the similarities between the two weddings, which in this particular case was familiar faces, borrowed details, and super-sweet personalities.
My favorite similarity is that both Gina and her sister Kayla have married such kind, caring men. Ethan made sure Gina could feel a breeze from the fan during their ceremony, and he tossed rocks into the tall grass to scare any snakes away from where we wanted to take photos.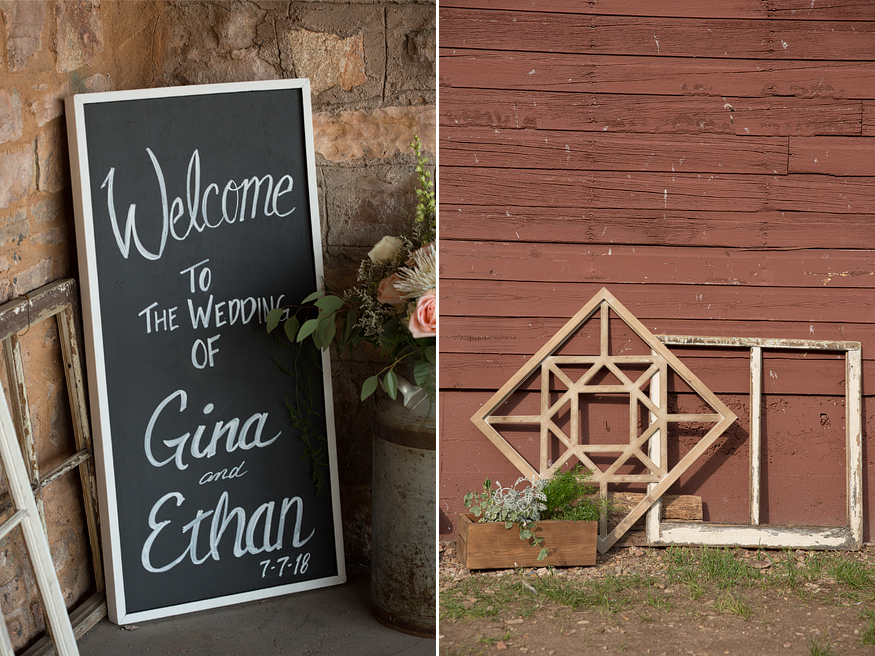 Gina's favorite part of the day: seeing Ethan for the first time on their wedding day!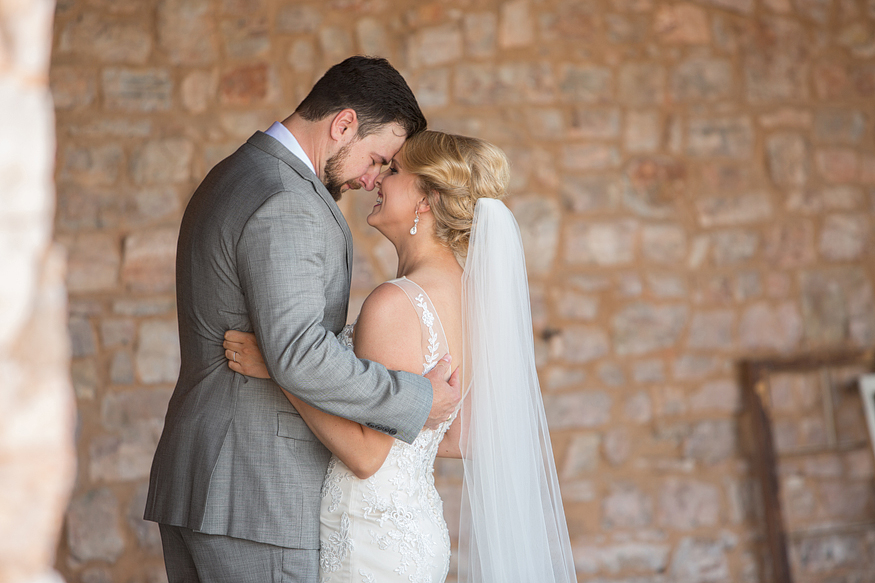 Doesn't she have the best smile?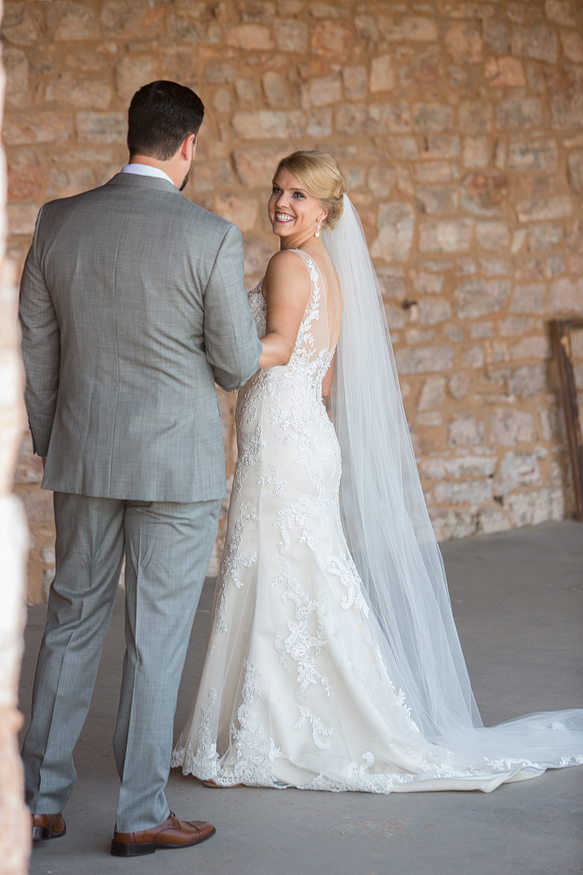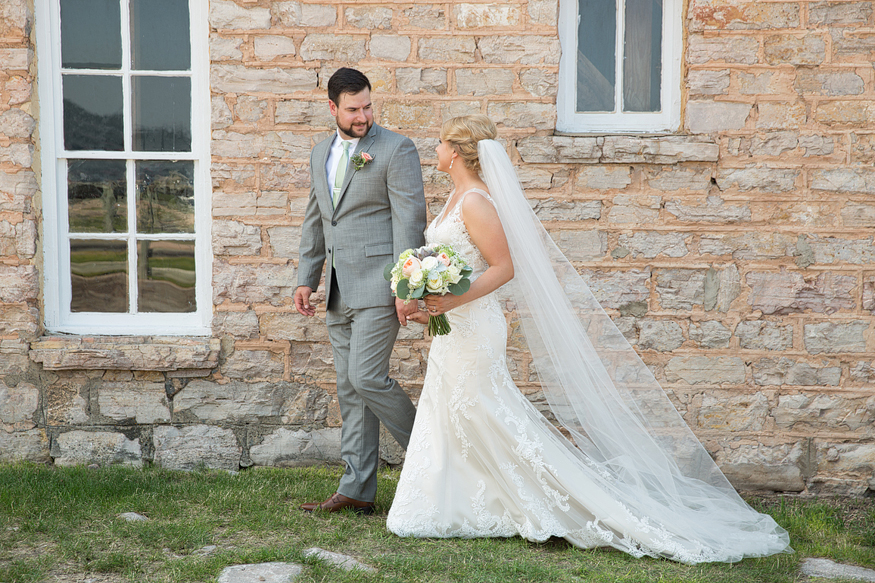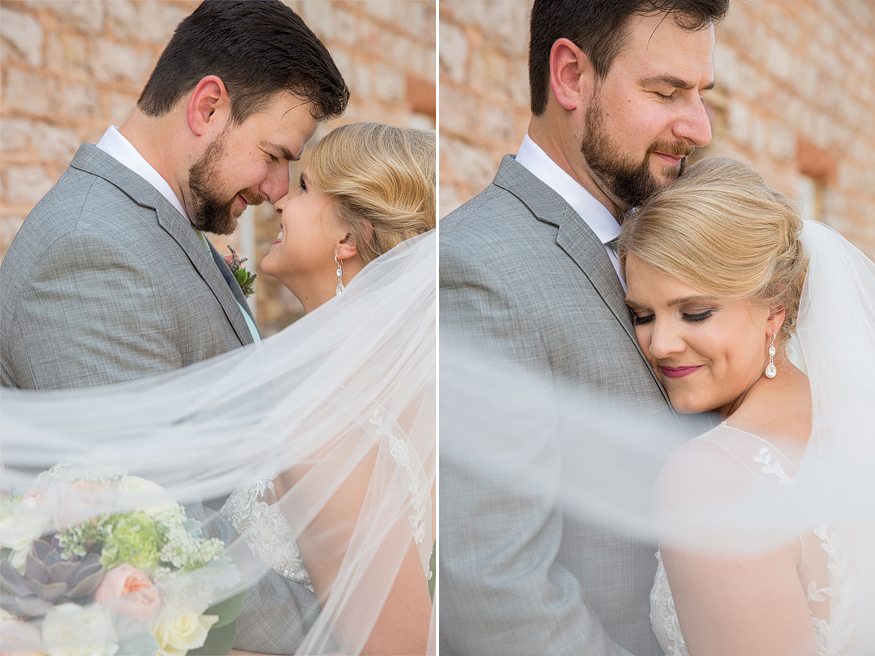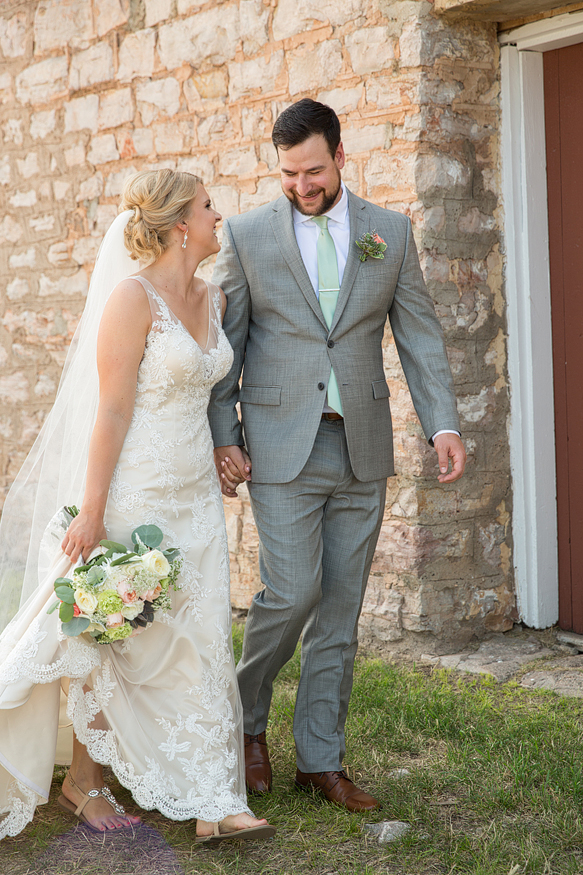 The weather on their wedding day was over 90 degrees, and I was afraid to ask them to step out into the sunlight for some photos, but they said "let's go for it!" So we did. But we went quick. ;-)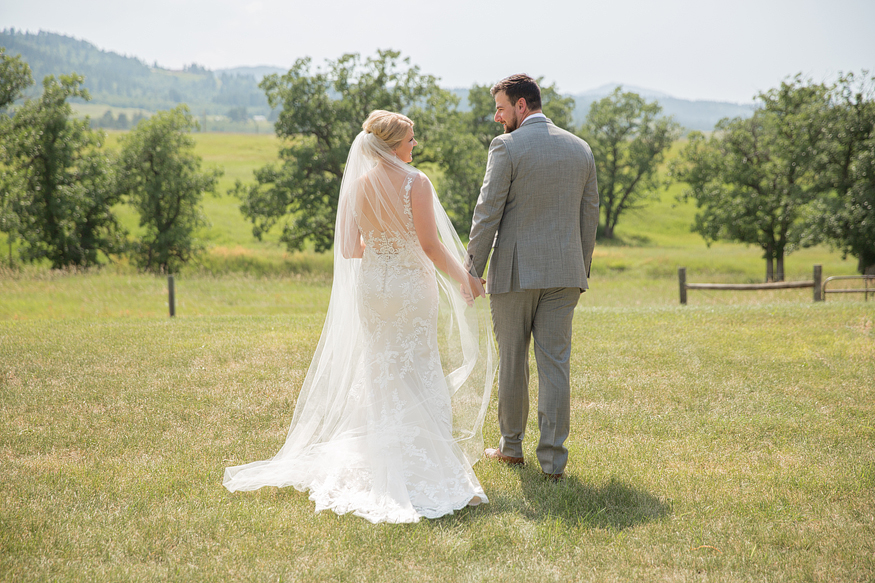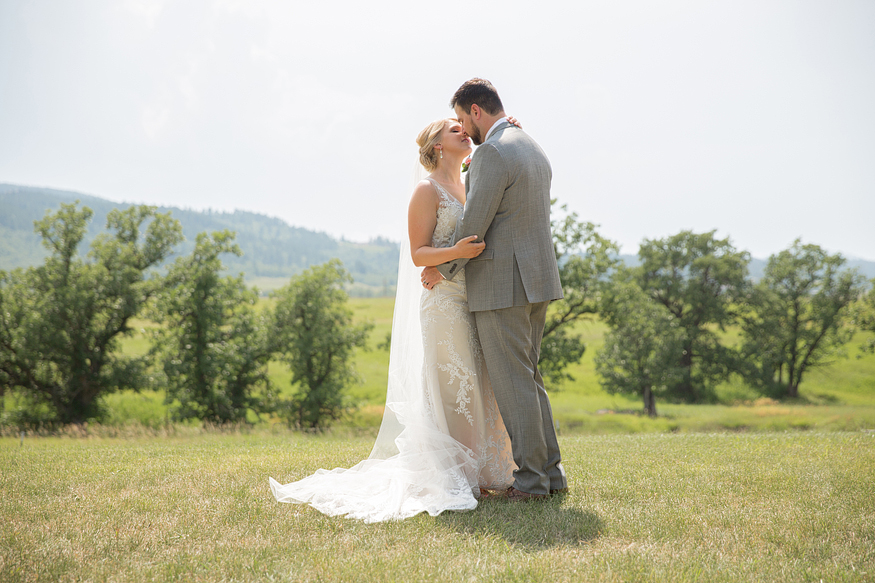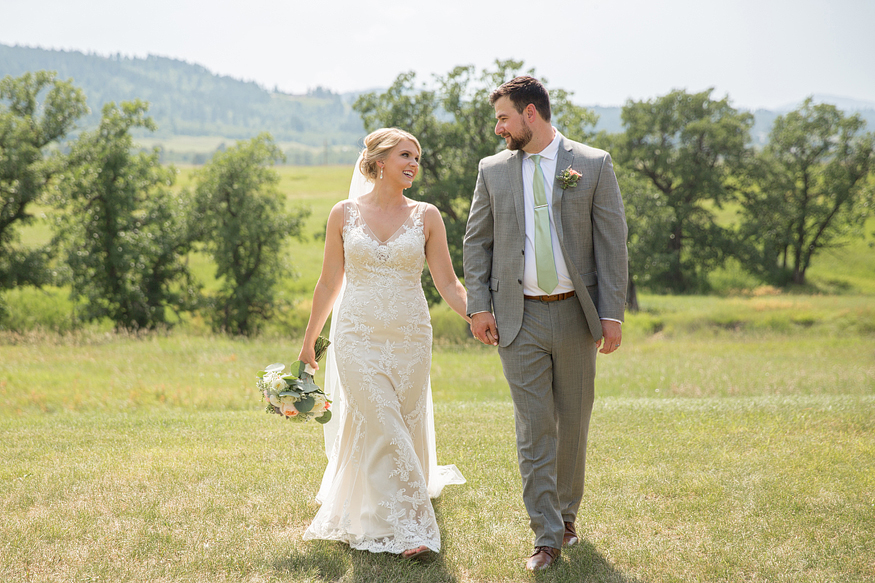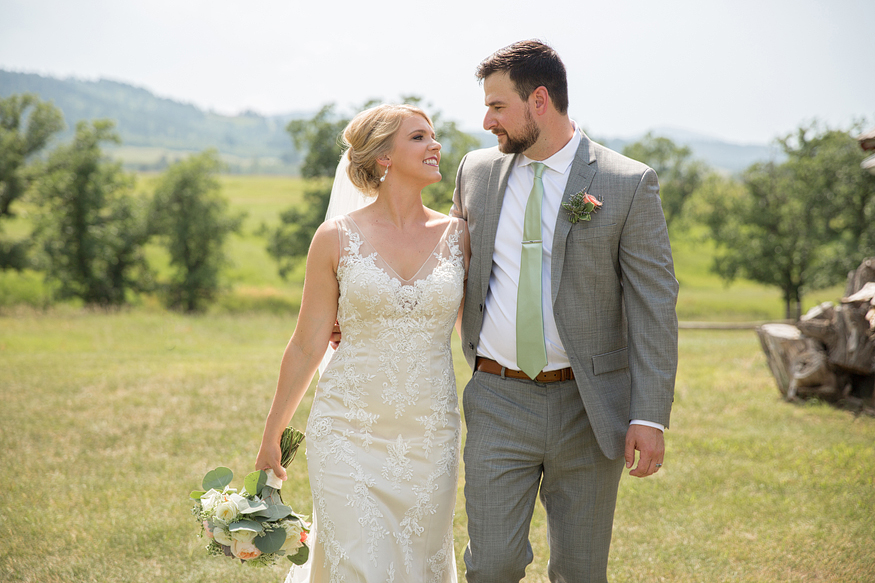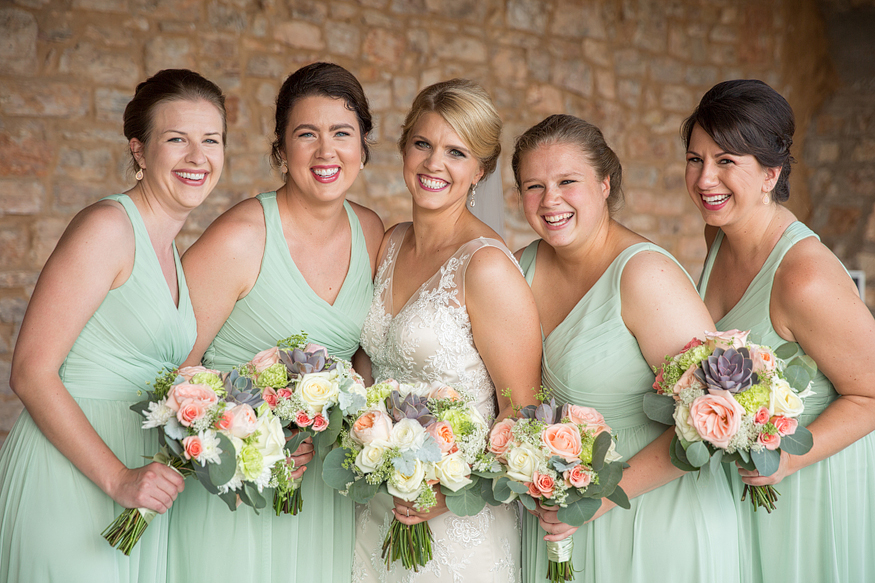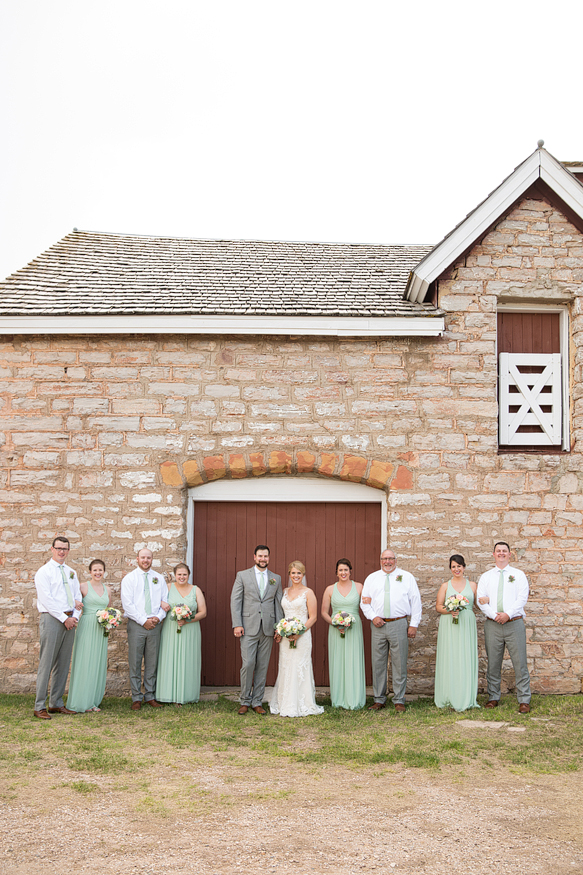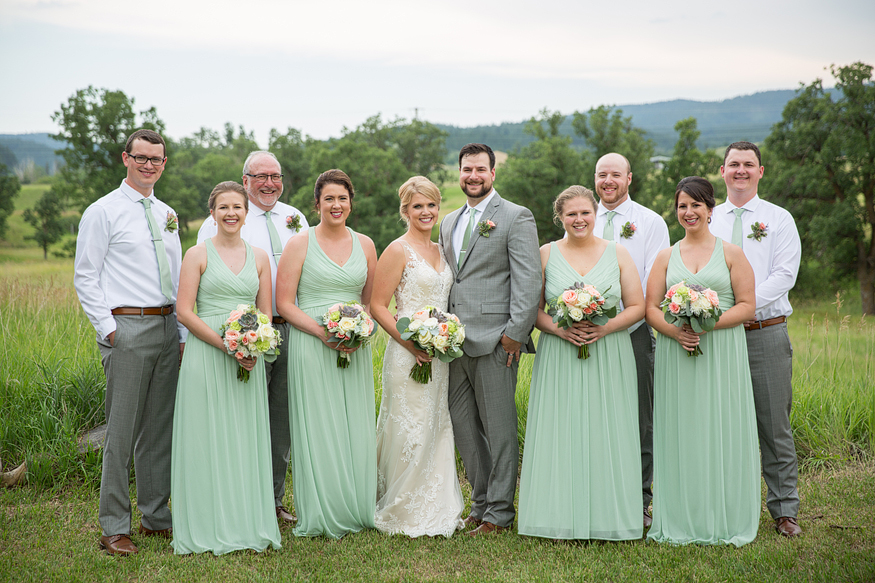 I love that Ethan's dad was his best man – they even have a secret handshake!!!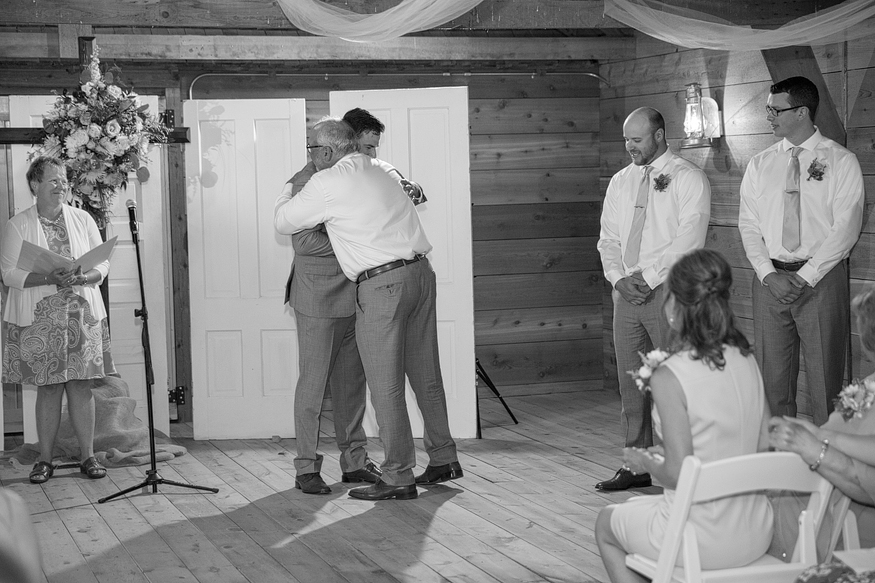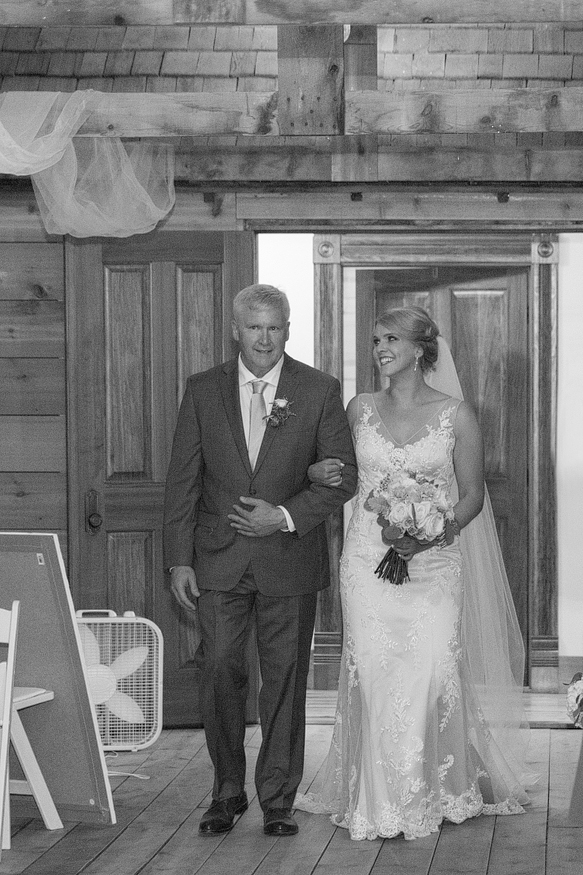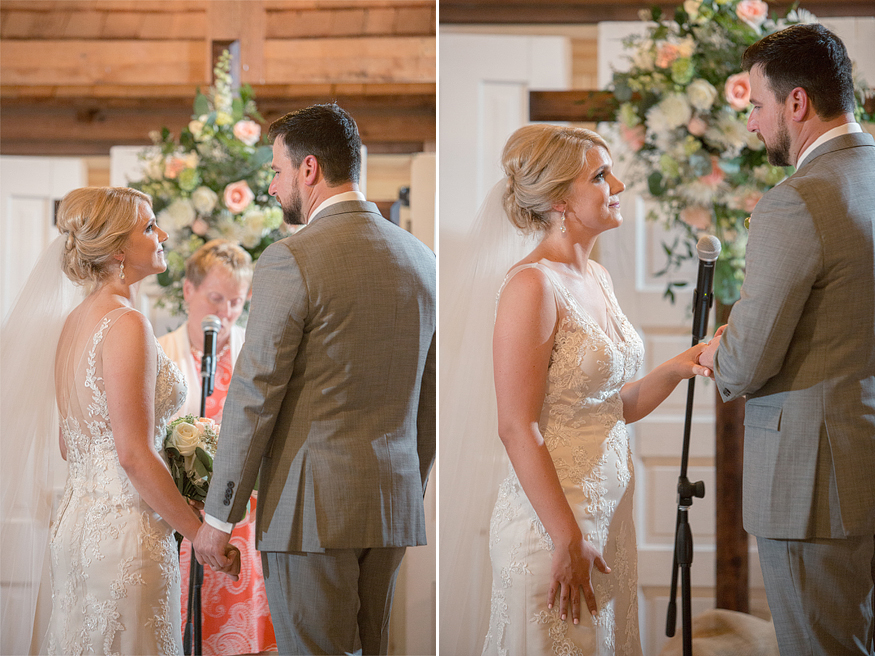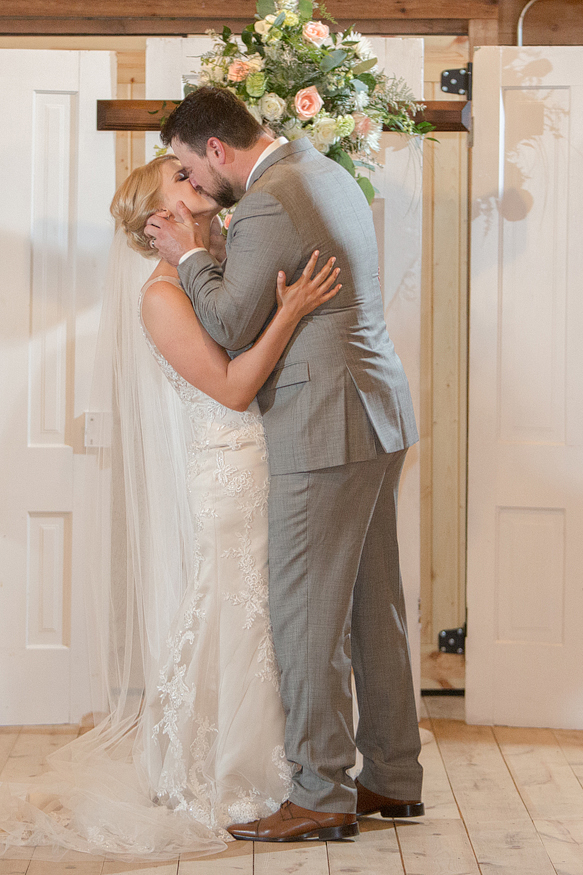 Another similarity that I forgot about until it was happening, was when Gina + Kayla's grandfather blessed the meal in English and Norwegian.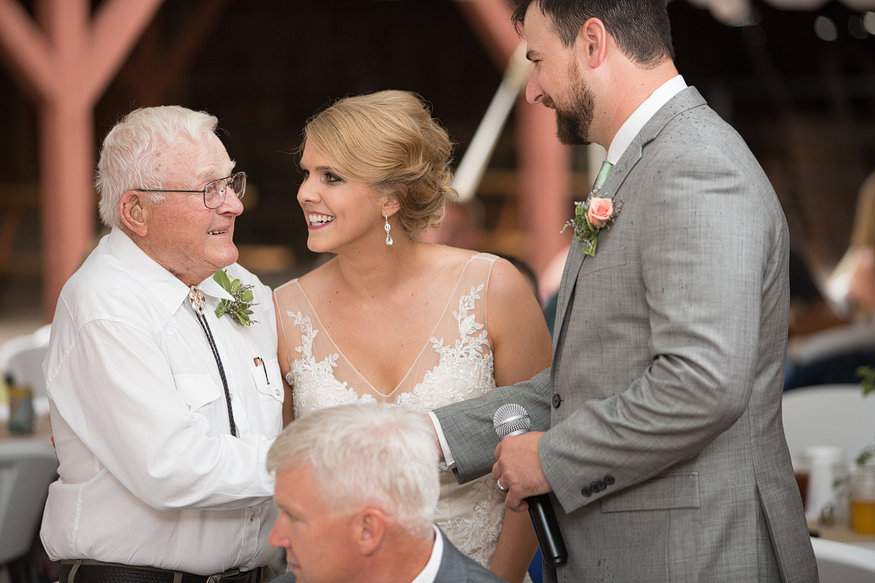 Kuchen!!!!!!!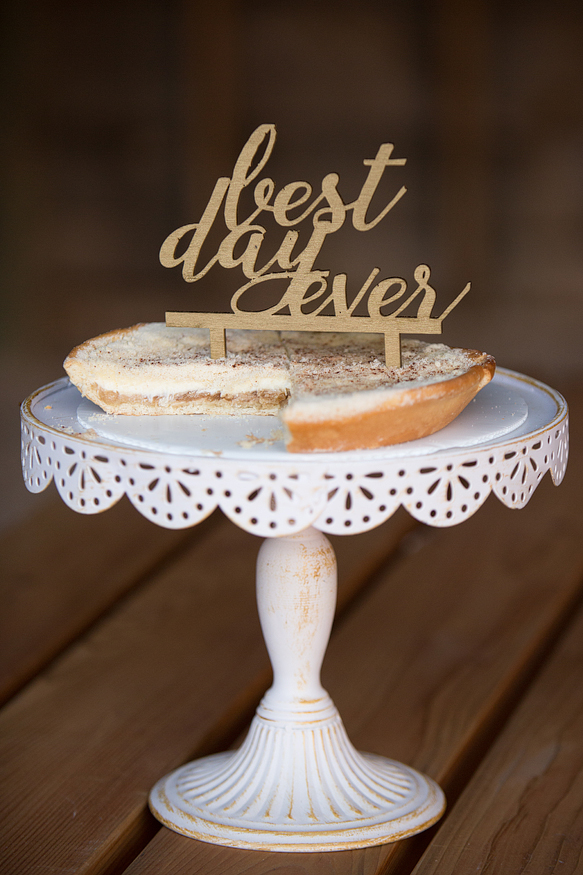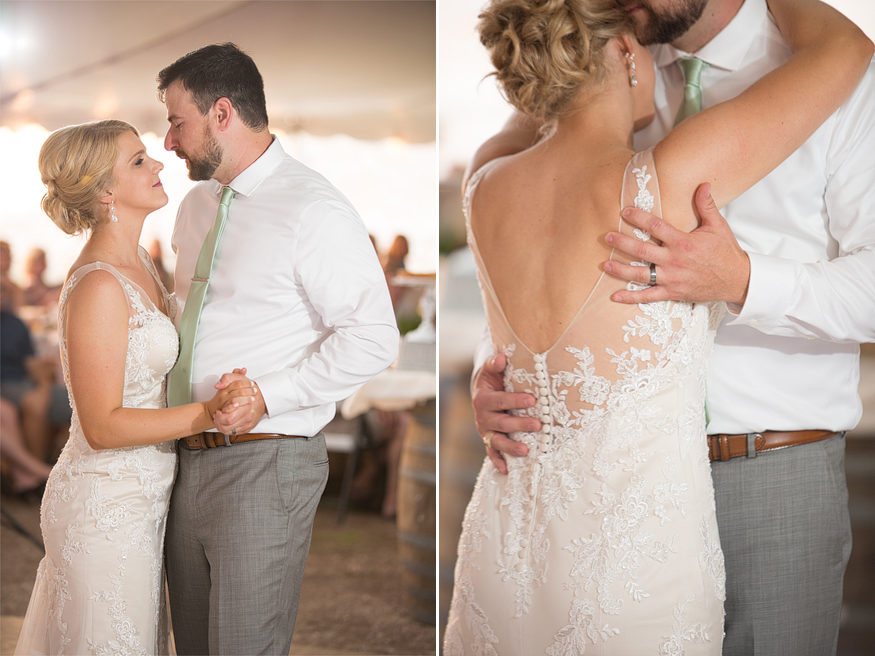 Here is where Ethan was oh-so-chivalrous for both Gina and myself. There have been so many rattlesnake instances around the Black Hills this summer, so Ethan, being the outdoorsman that he is, picked up rocks and tossed them ahead to scare away any possible snakes so we could take photos in this tiny forest at sunset! Thanks Ethan and Gina for traipsing through this meadow to have a moment to yourselves.
Also, Gina said the first look was her favorite part of the day, but as we walked back to the car after these photos, she said she changed her mind and this her favorite part. Spending some quiet time in the beautiful Black Hills with her husband. :-)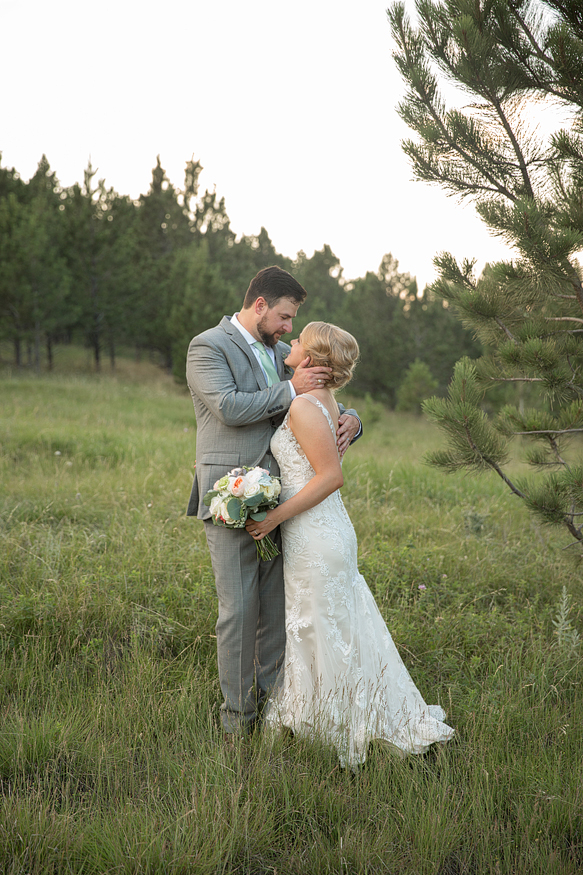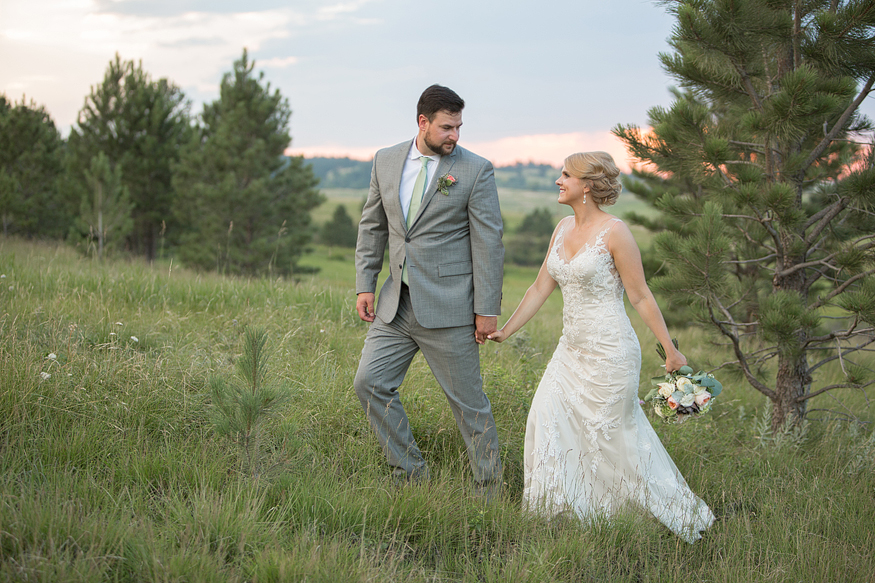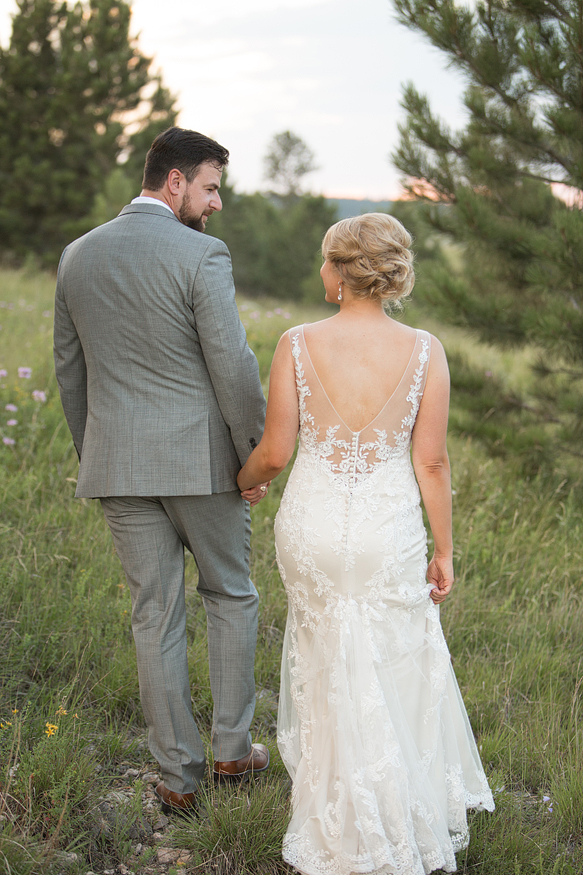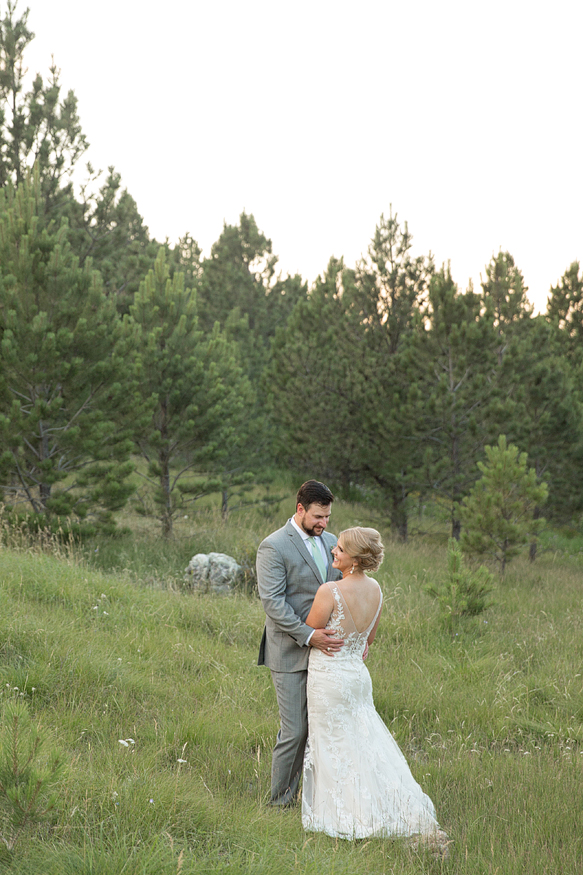 Ethan + Gina – thank you, with my whole heart, for having me photograph your wedding. It didn't feel like work at all, because you were so kind and calm. Plus, I feel like we kinda bonded with how much we all sweated throughout the day, but still persisted for the sake of lovely photos. :-)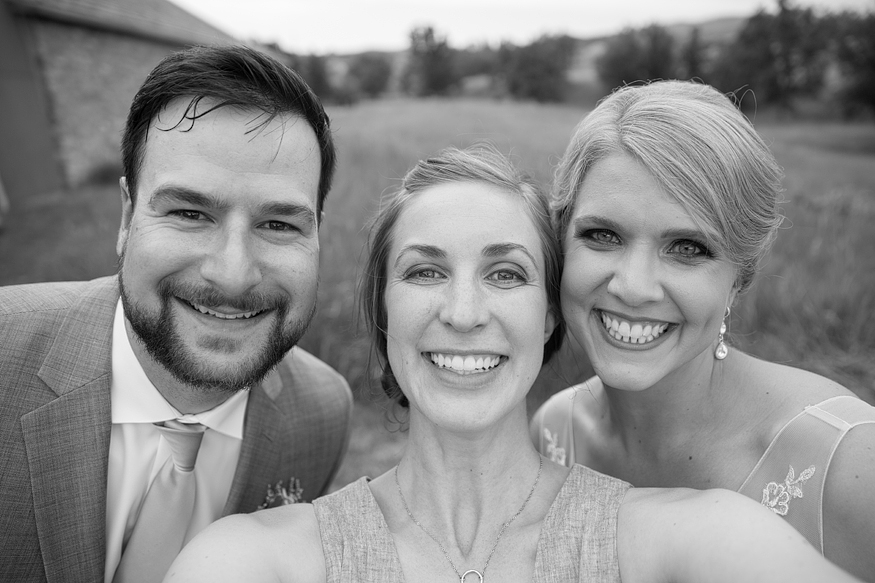 Kayla + Gina – Thanks for being sisters!! And for having such great taste! ;-) I loved both your weddings so much, and I loved meeting Elliott, and I can't wait to watch both your families grow!!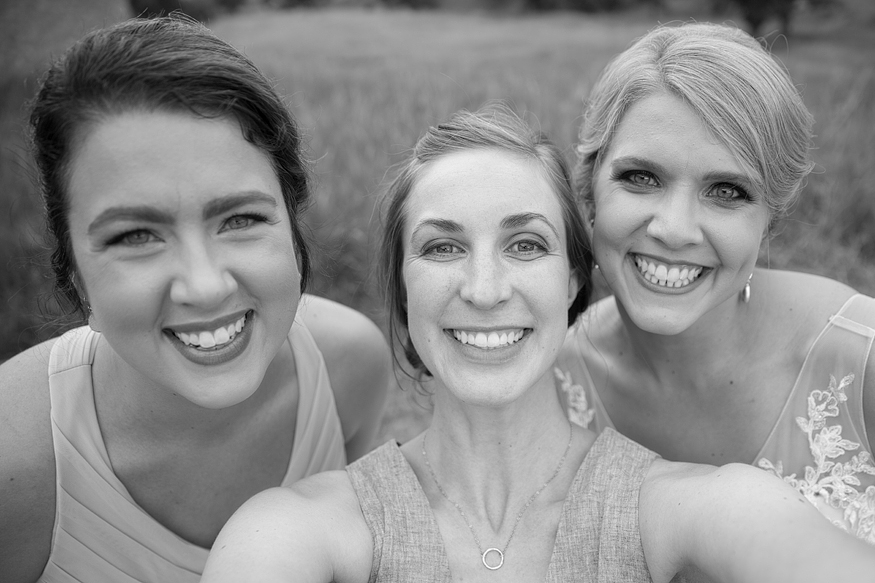 Comments
comments