Sometimes (okay, most every time) I get so excited for weddings that I get butterflies in my stomach right before I start shooting. I have been excited for Eric + Jen's wedding ever since their engagement session last fall in the Black Hills – they are such a great-looking and laid-back couple, it makes my job SO easy!!
We started the day at Jen's mom's hair salon: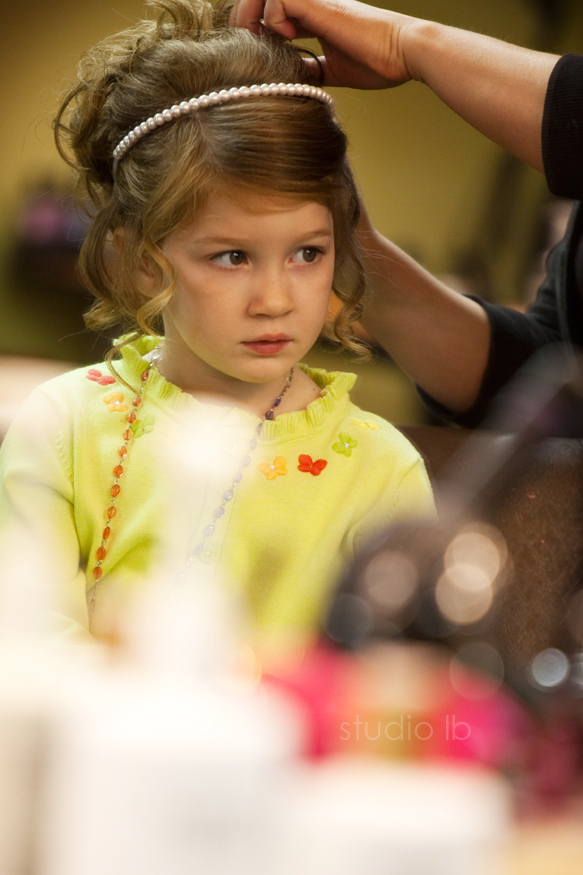 This next photo may or may not have been when Jen was texting Eric that he should probably shave for the wedding, despite how much Jen likes his 'scruffy' look. ;-)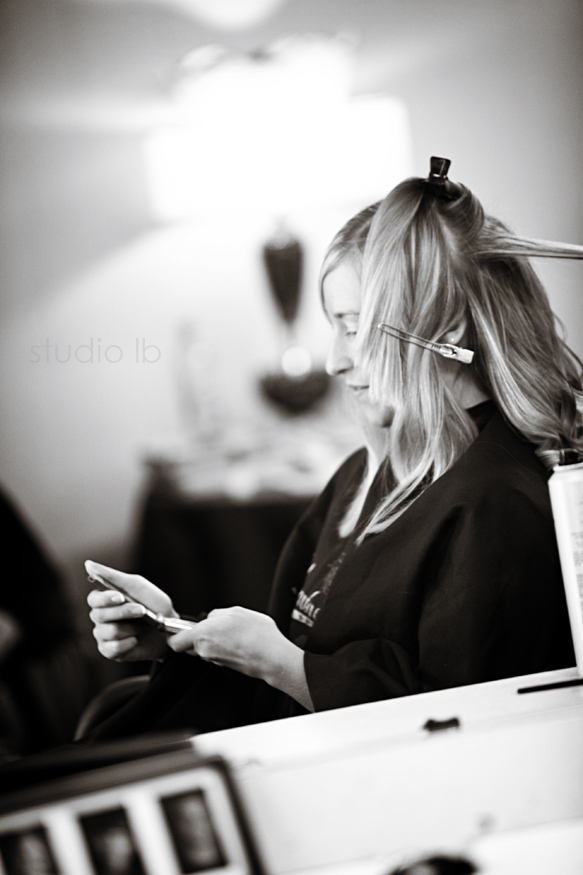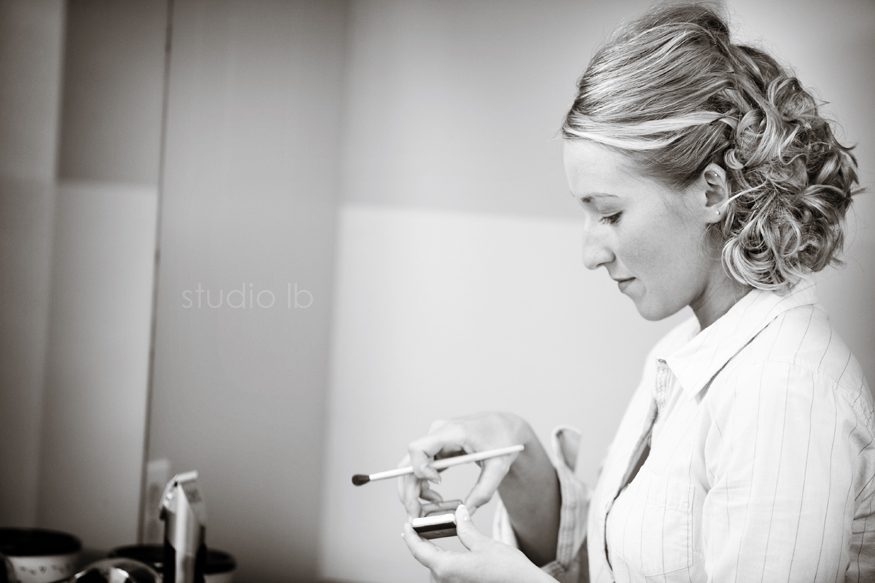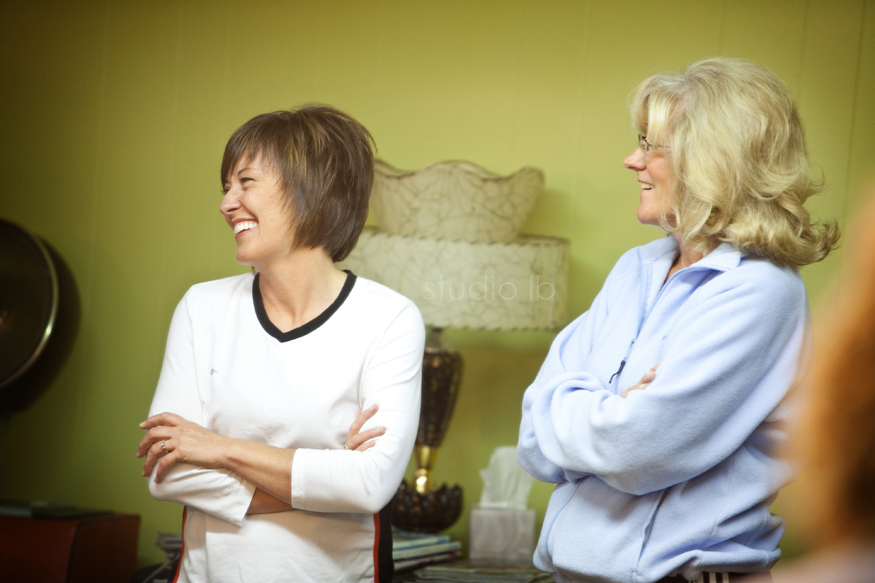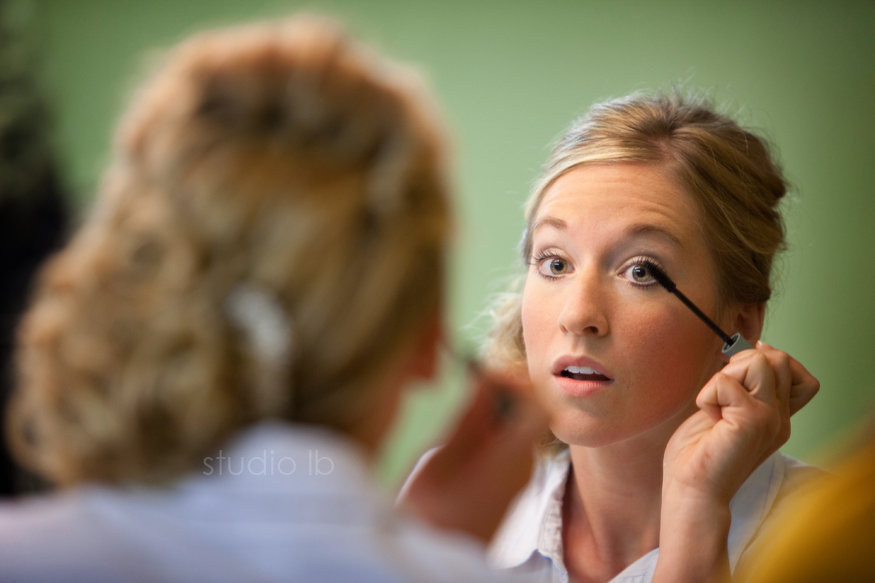 Another one of my favorite parts of weddings is when the bride first sees herself in her wedding dress – I think that's the moment she thinks to herself "I'M GETTING MARRIED TODAY!!!!" :-)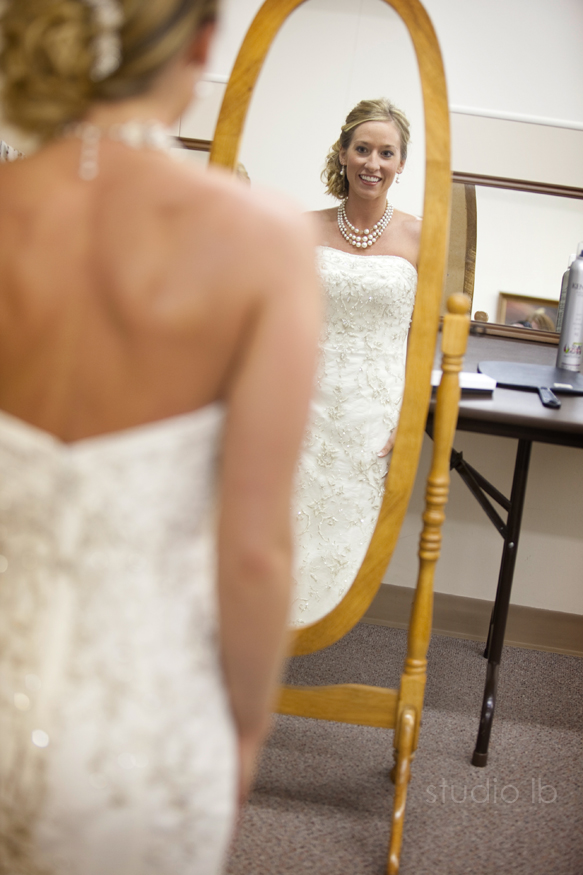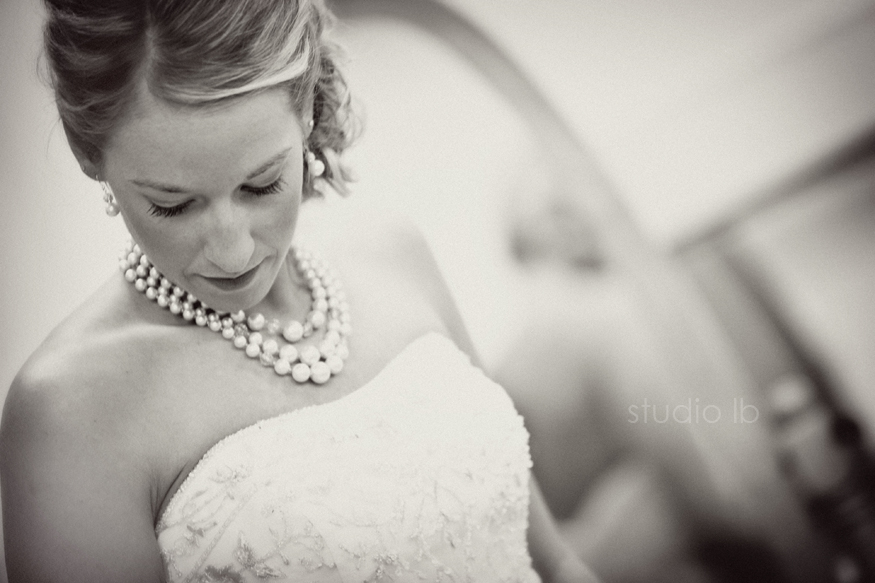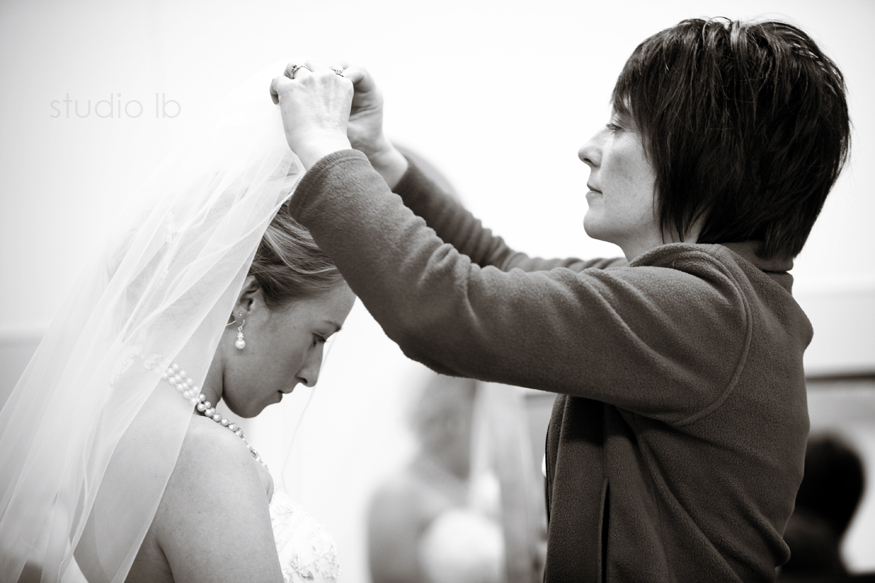 Hooray for first look moments!!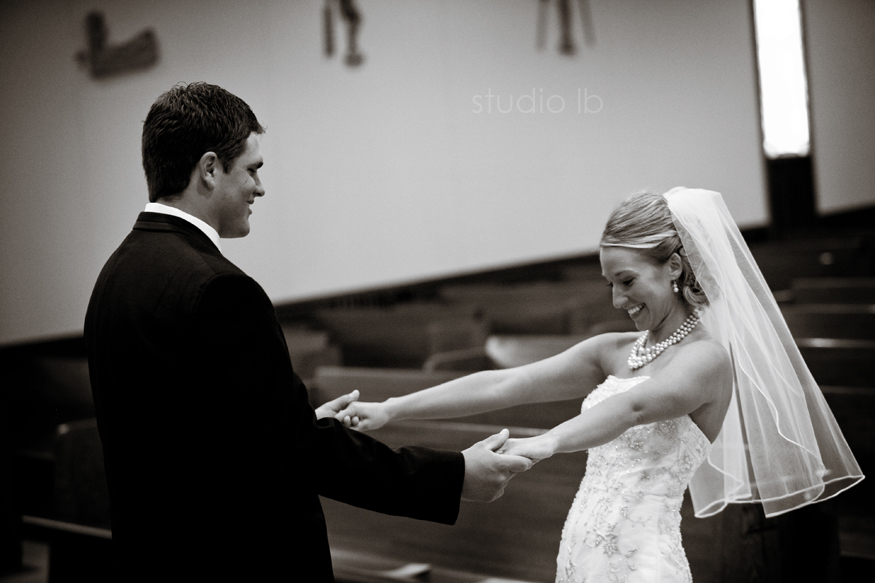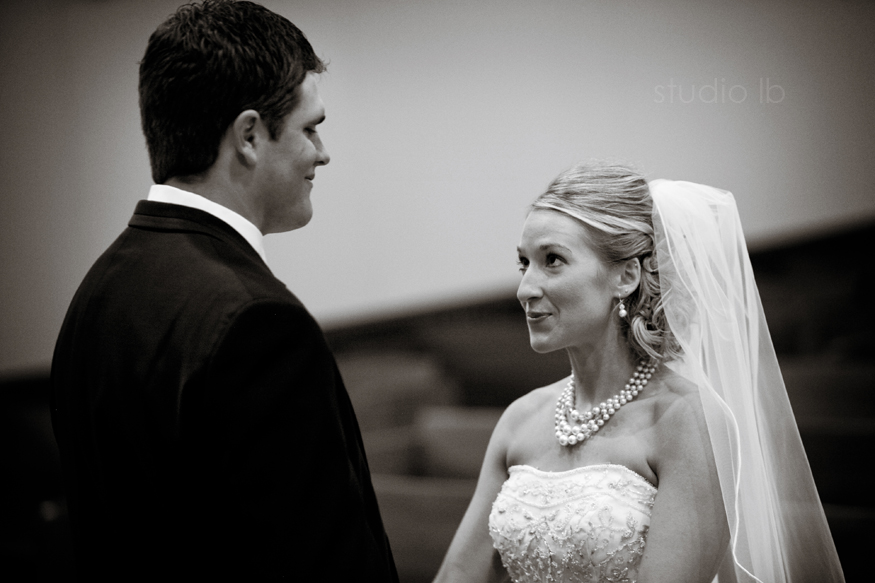 The next photo is my favorite from the day: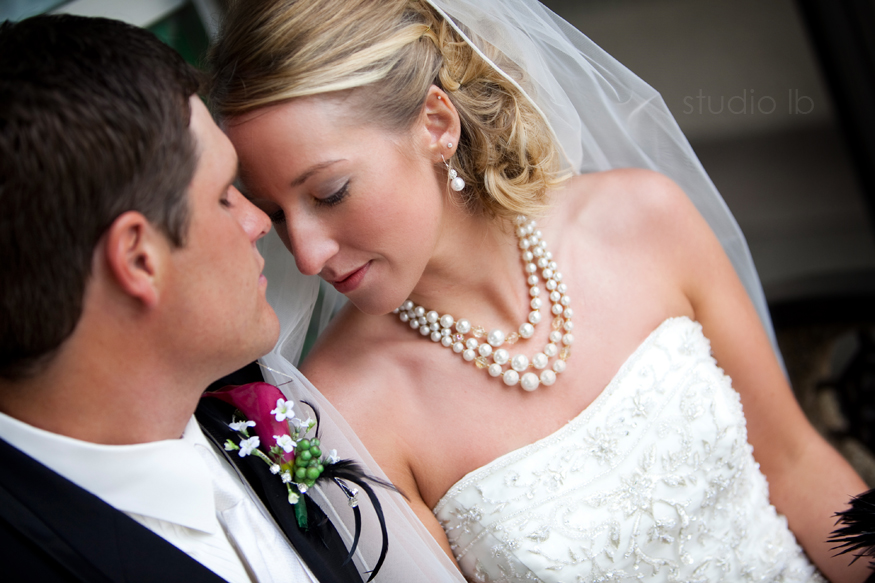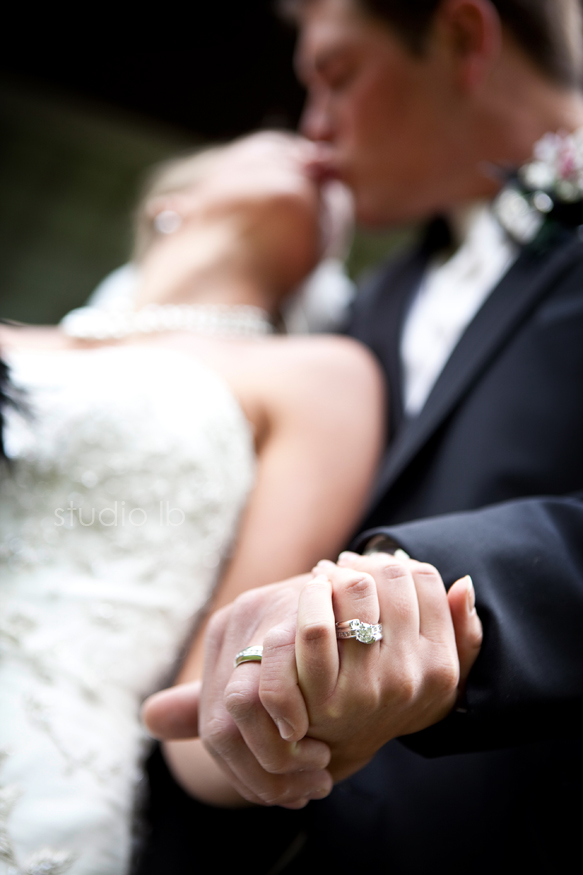 Isn't her bouquet awesome?!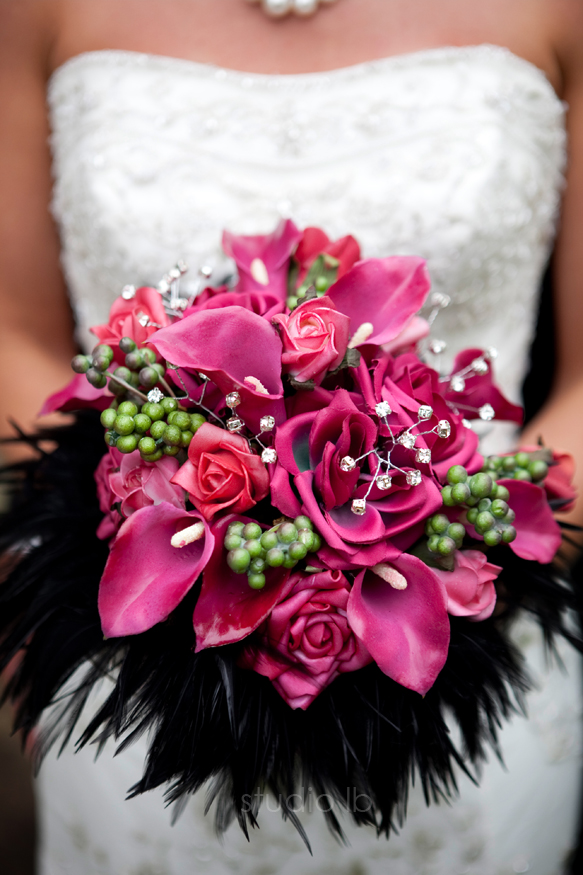 I know, they're only walking to my car, but I love it when a guy holds the train of the dress!! Really, it's all about the little things in life that make me smile. :-)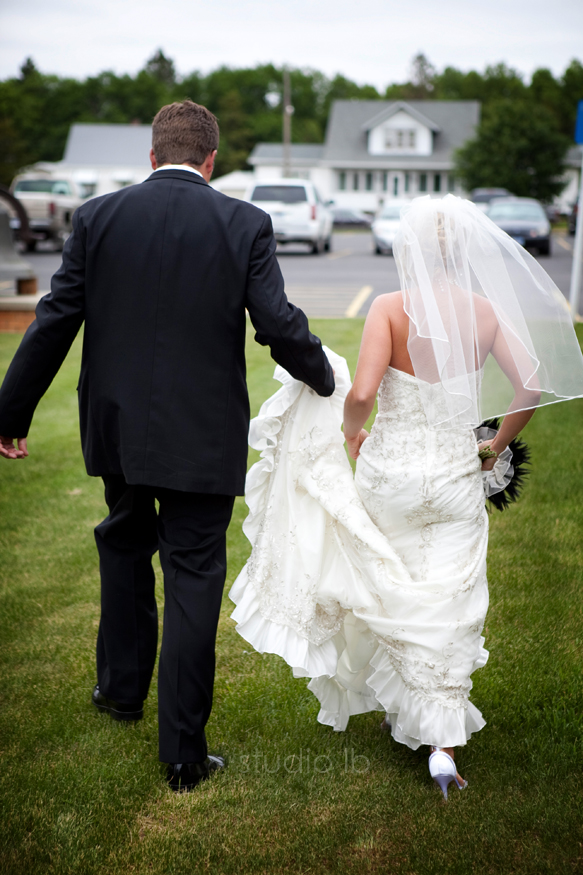 It was a little too cold out for ice cream, but way too cute of a spot to not take photos!!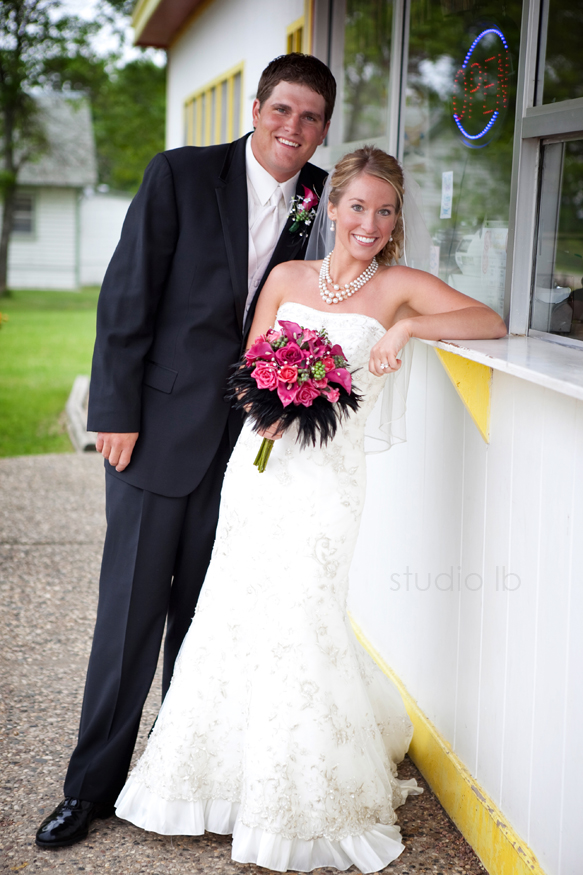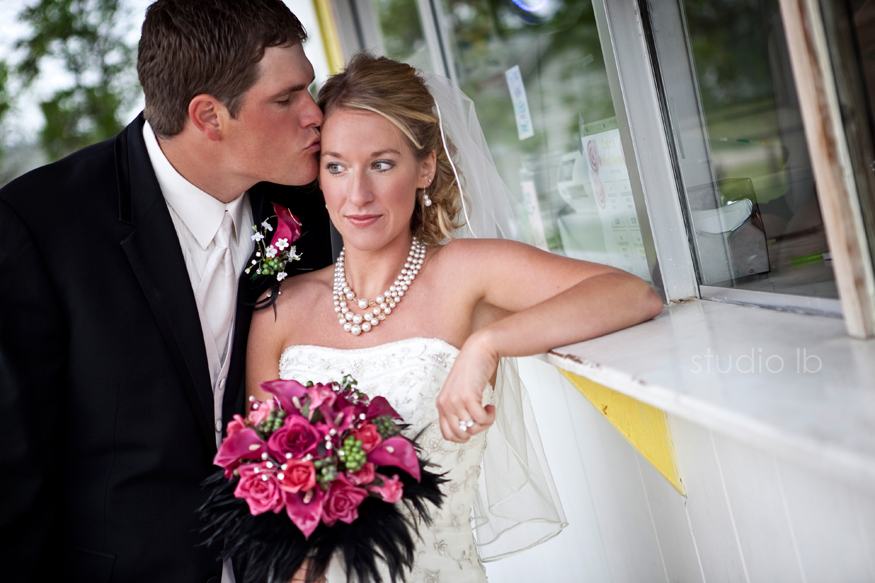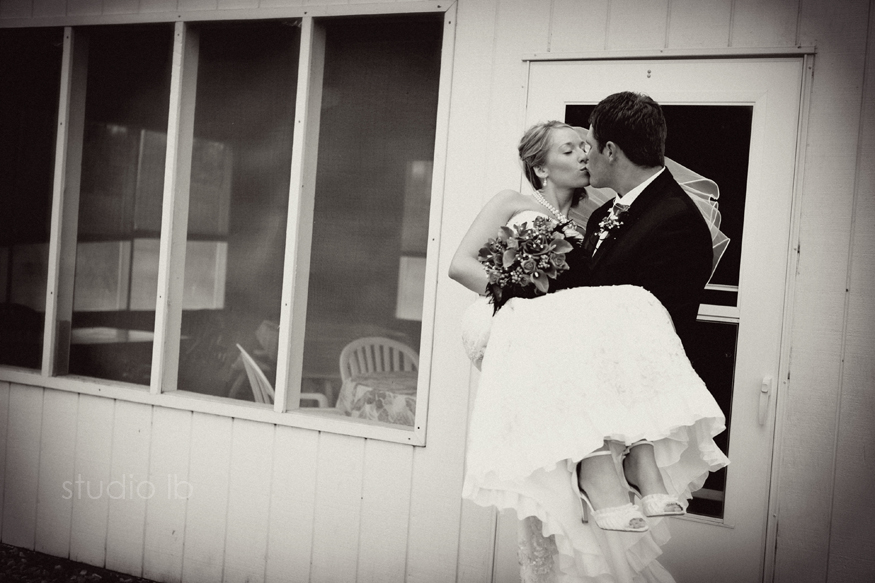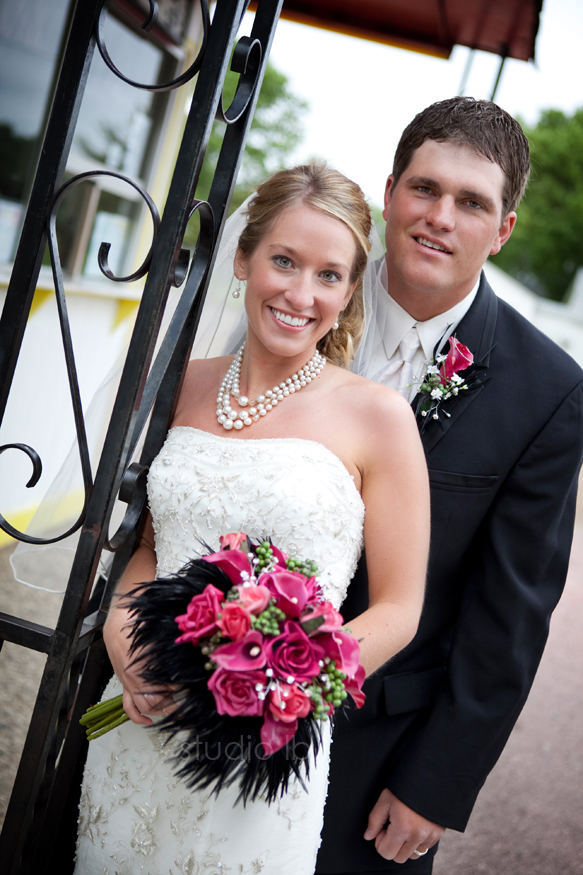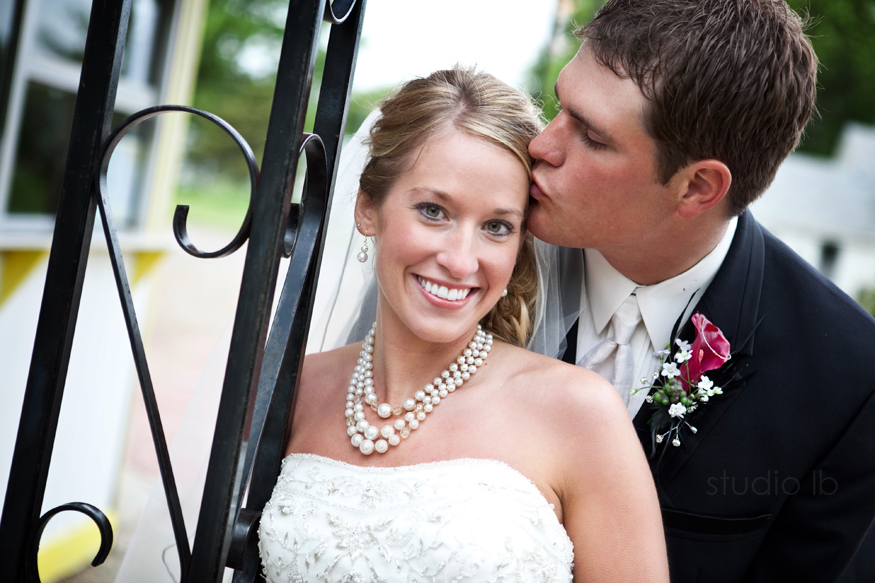 "Not only do you get 'congratulations' but also 'have a great life together!'" :-)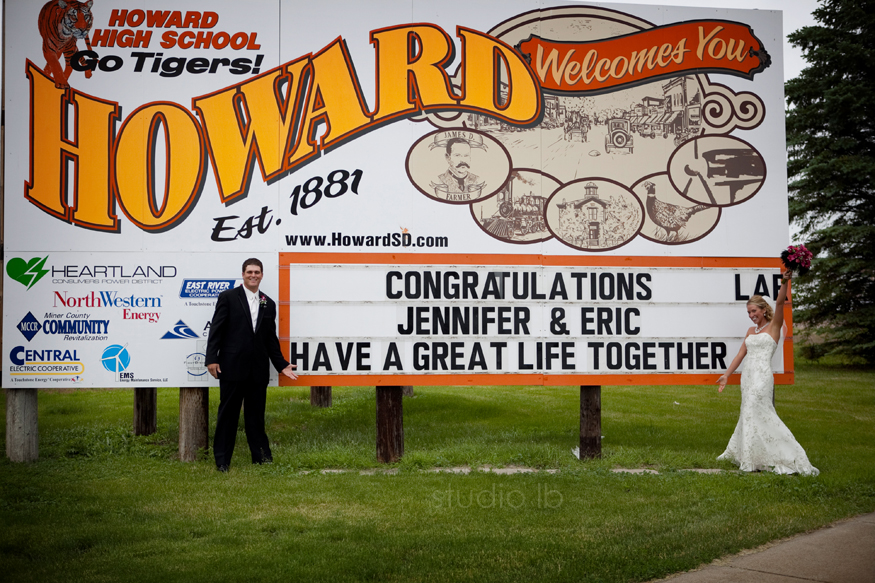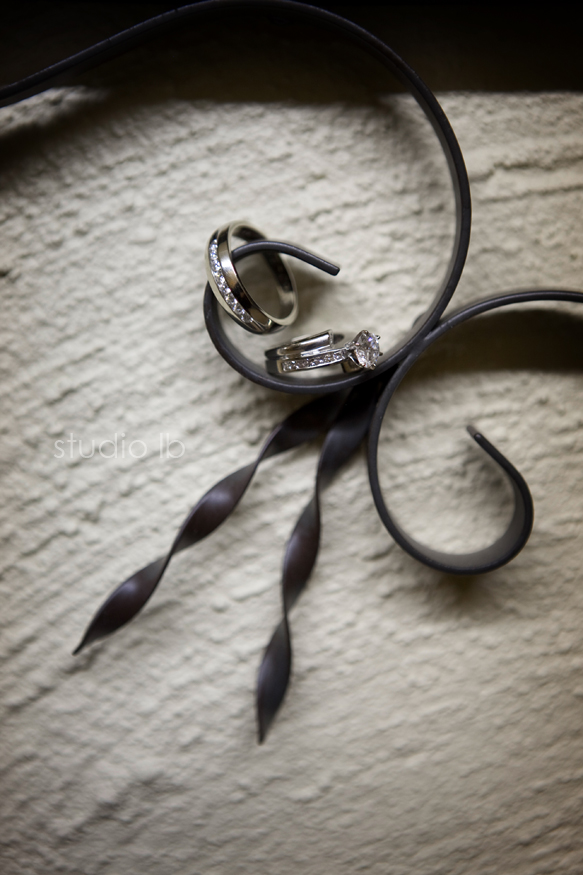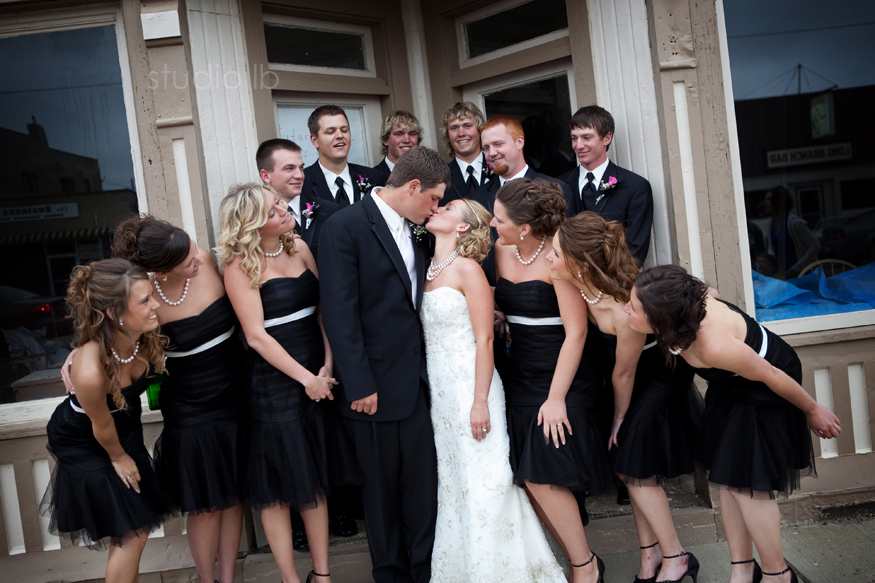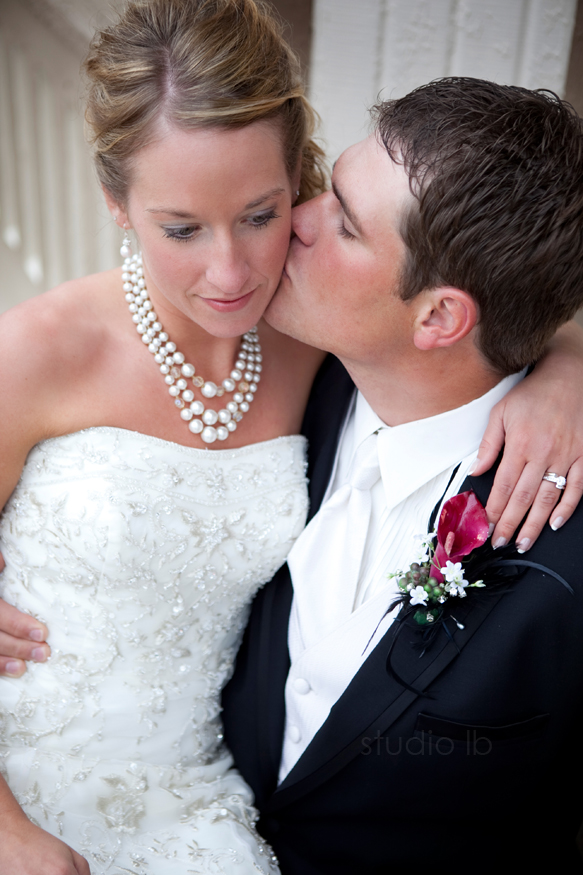 Can I just be best friends with you two and have your adorable-ness rub off on me??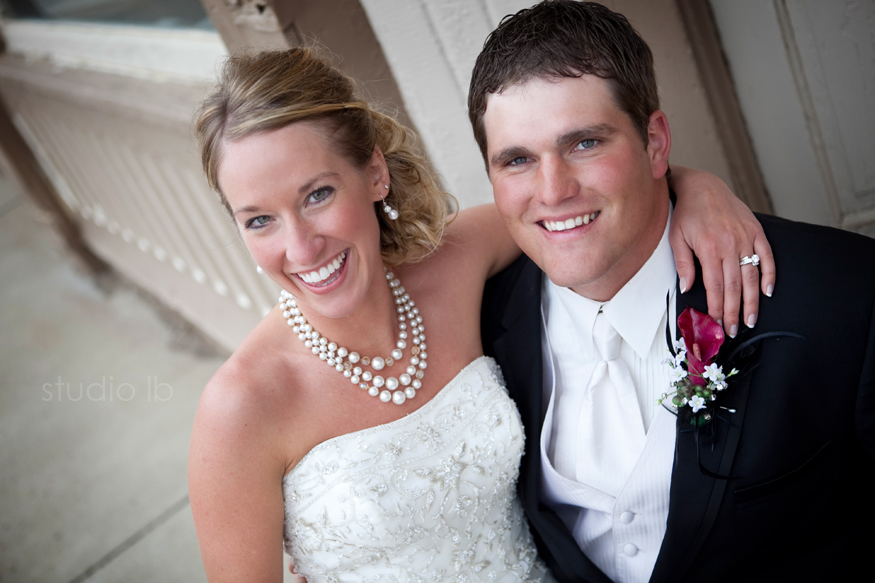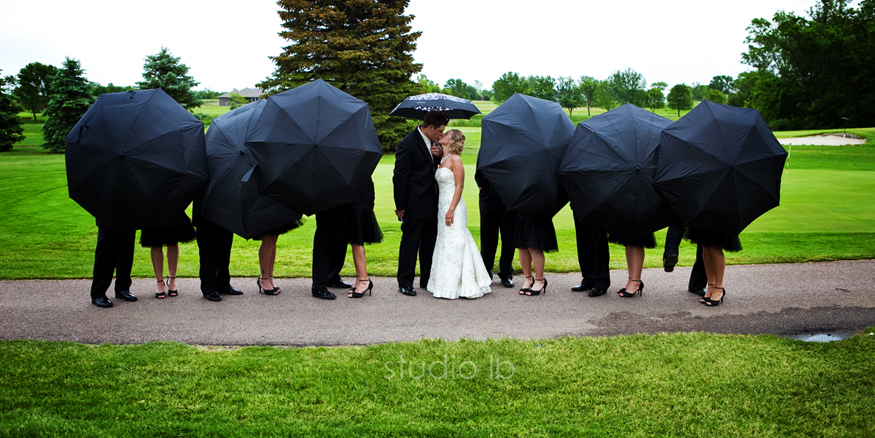 The best part about their first dance was the fact that they actually DANCED!!! Not just swaying to the music, but actual footsteps! So romantic!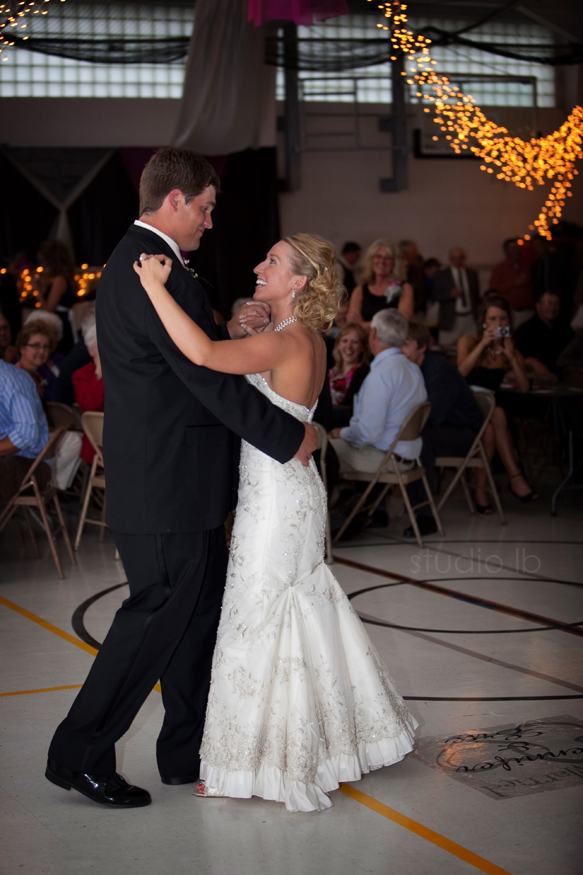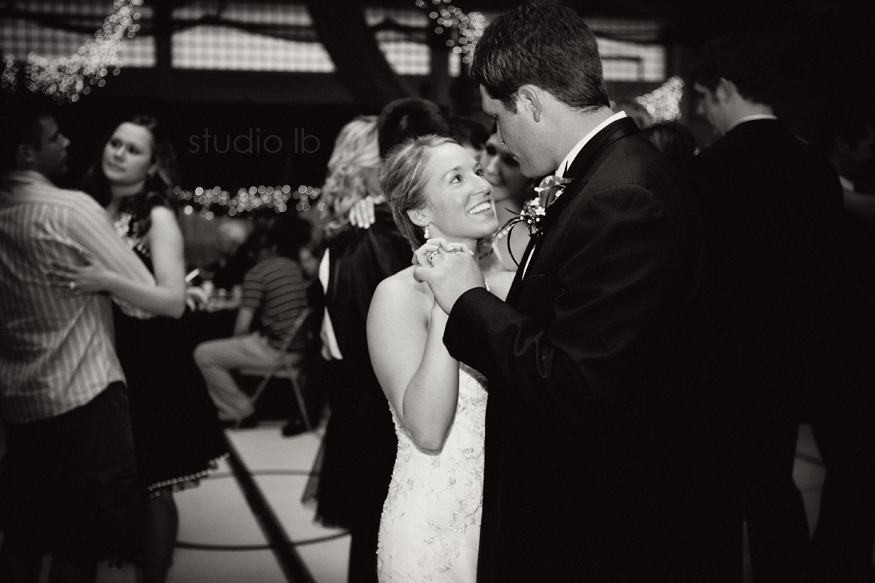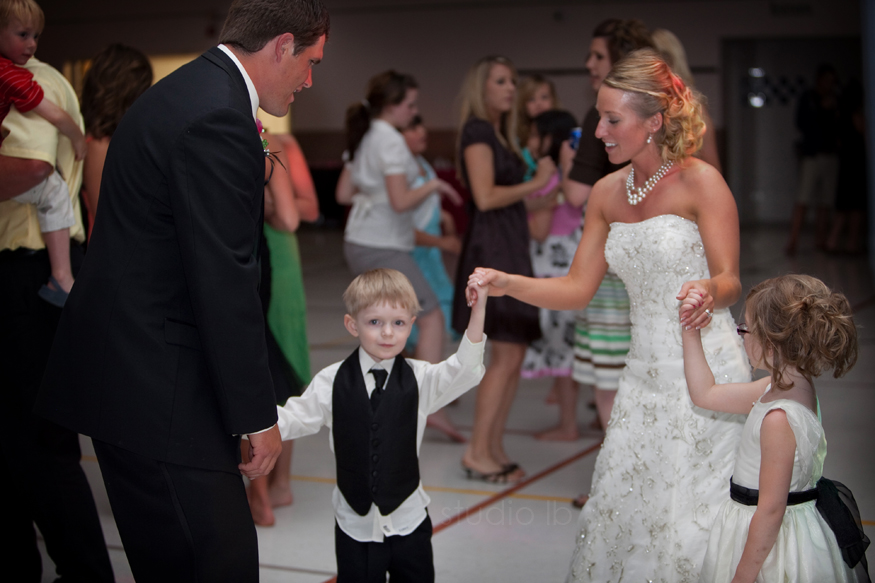 Jen told me she loved every song on the playlist and she didn't think she would be able to stop dancing – and I don't think she did the whole time I was there!!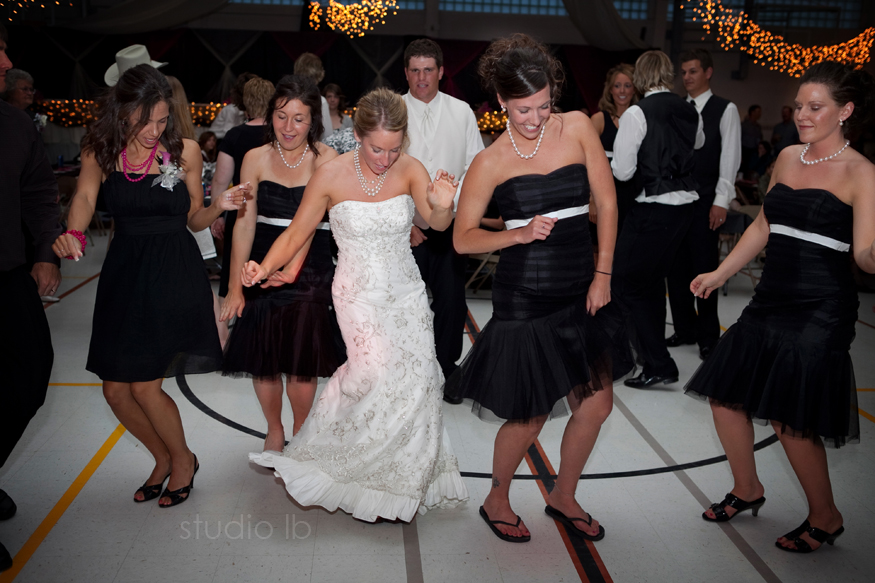 Eric + Jen – I am so glad that I was able to be such a big part of your wedding day! You both looked great and all the planning and details turned out so amazing! The D.J. was right – you guys just fit! You are both so comfortable and happy around each other – you truly make my job so easy. The looks you give each other are filled with love and that is such a beautiful thing! Have a wonderful time in Hawaii and congratulations to the both of you on your marriage!
Comments
comments