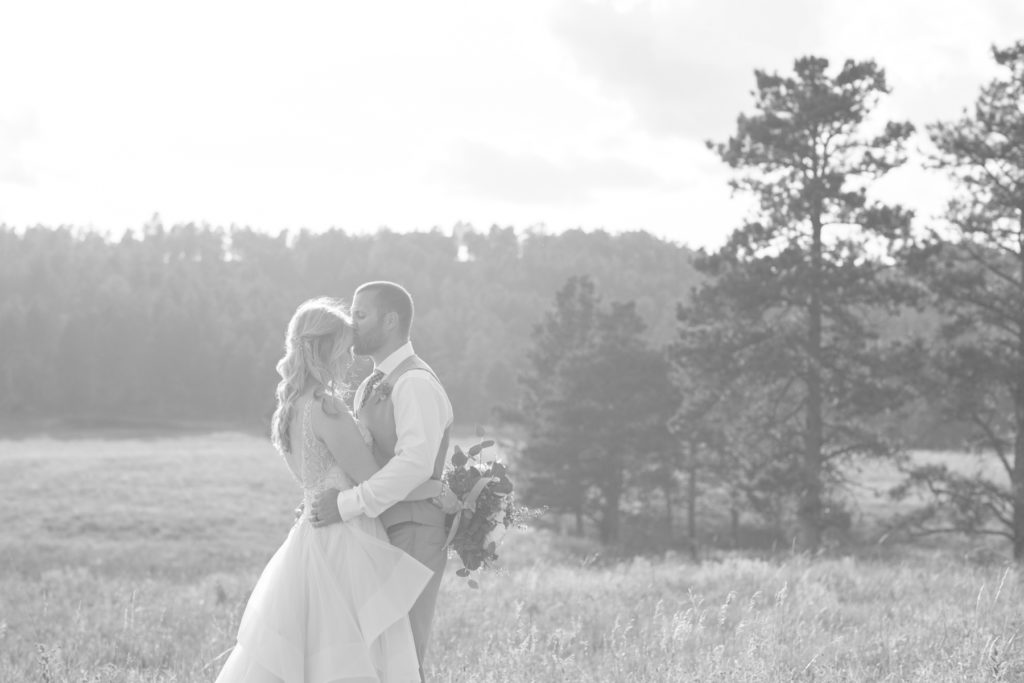 A couple months ago, I asked Dustin and Cahri what they were most looking forward to on their wedding day. They said, "Not thinking about anything else besides how much we love each other, and celebrating that with all our favorite people." And that's exactly what happened on the first day of their marriage.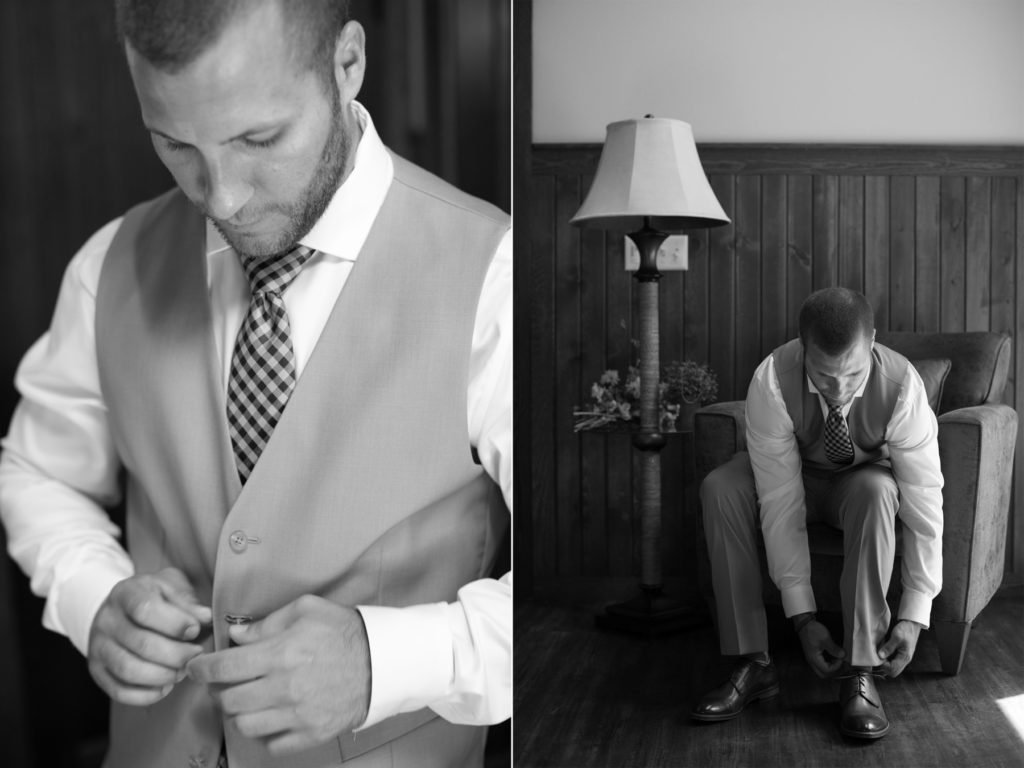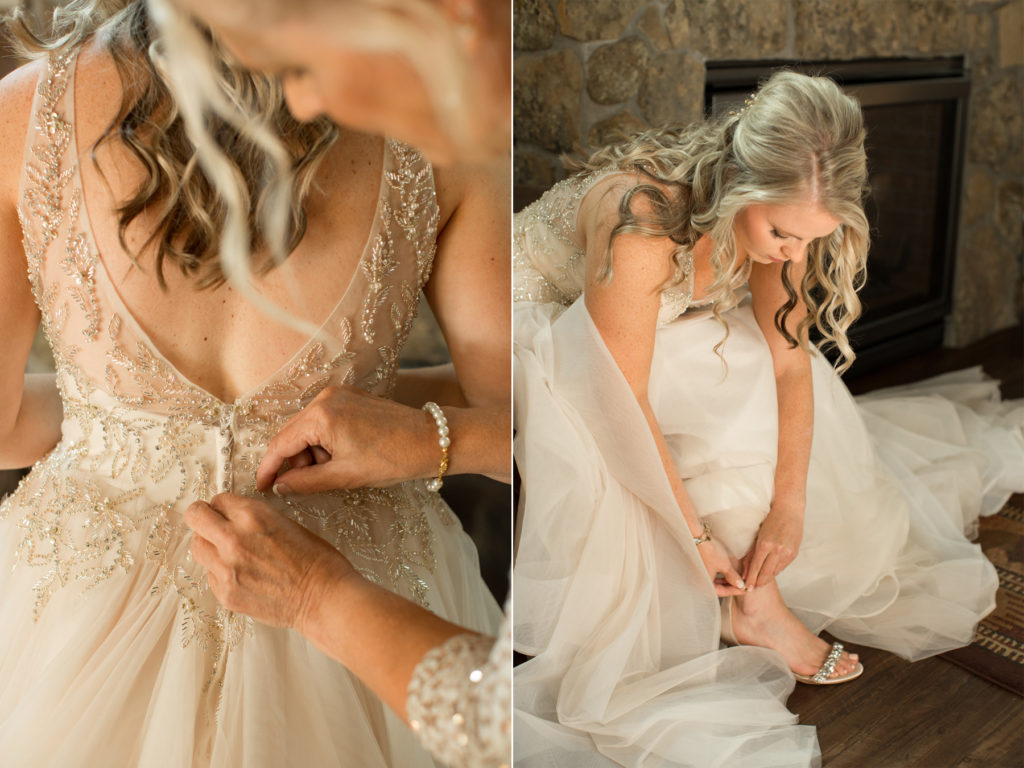 Witnessing a couple see each other for the first time on their wedding day is always a treasure. Their biggest smiles, sometimes tears in their eyes, the tightest hugs, and the stepping back to really get a good look at each other – all of it is so genuinely beautiful!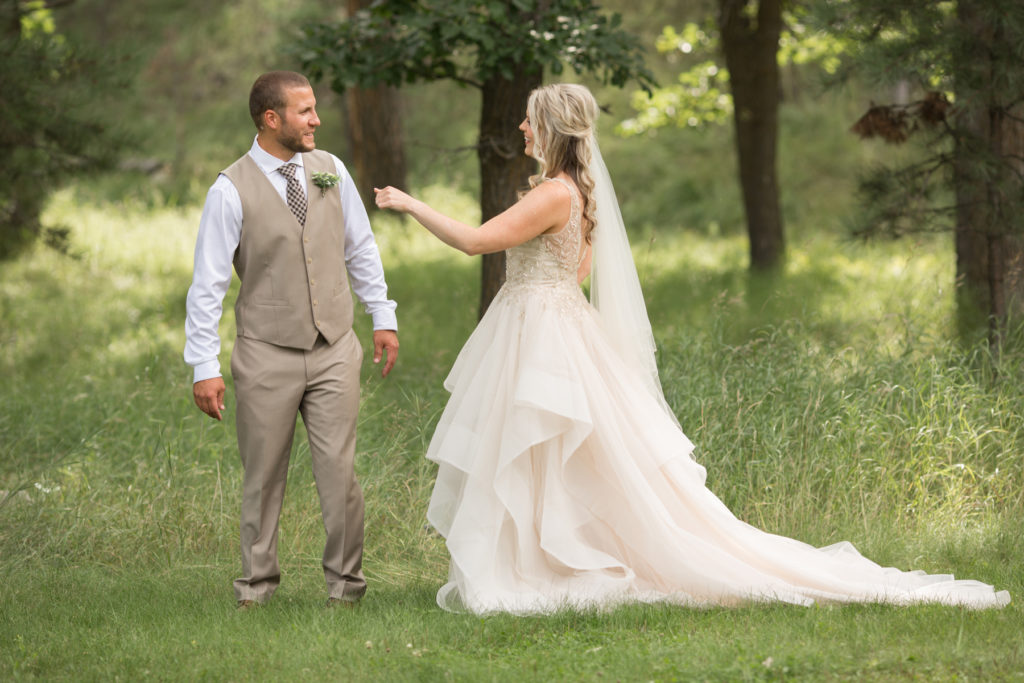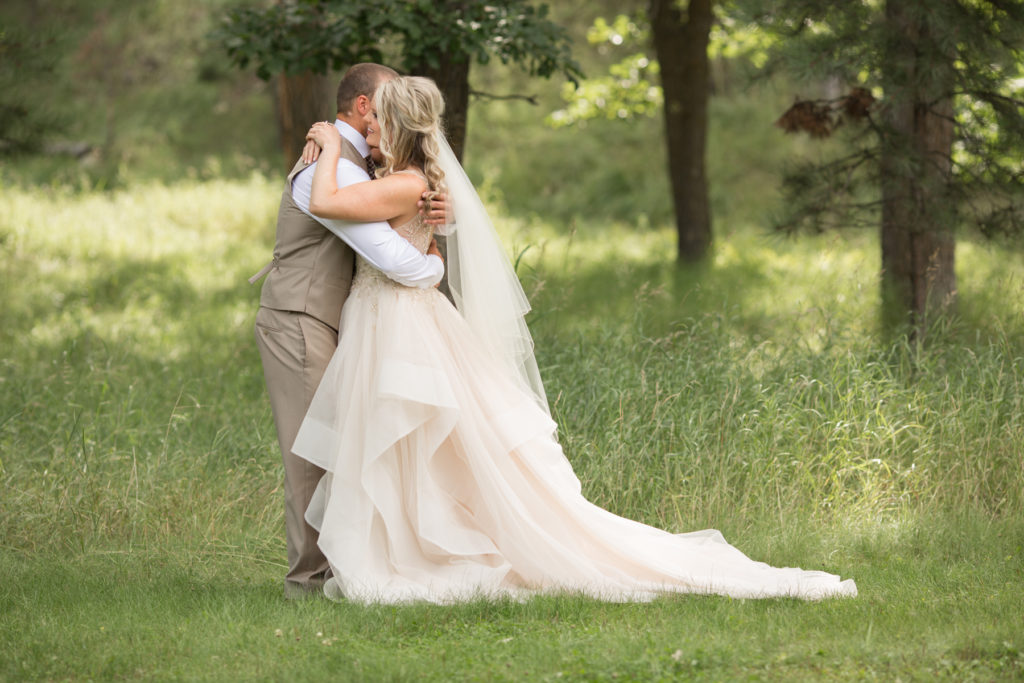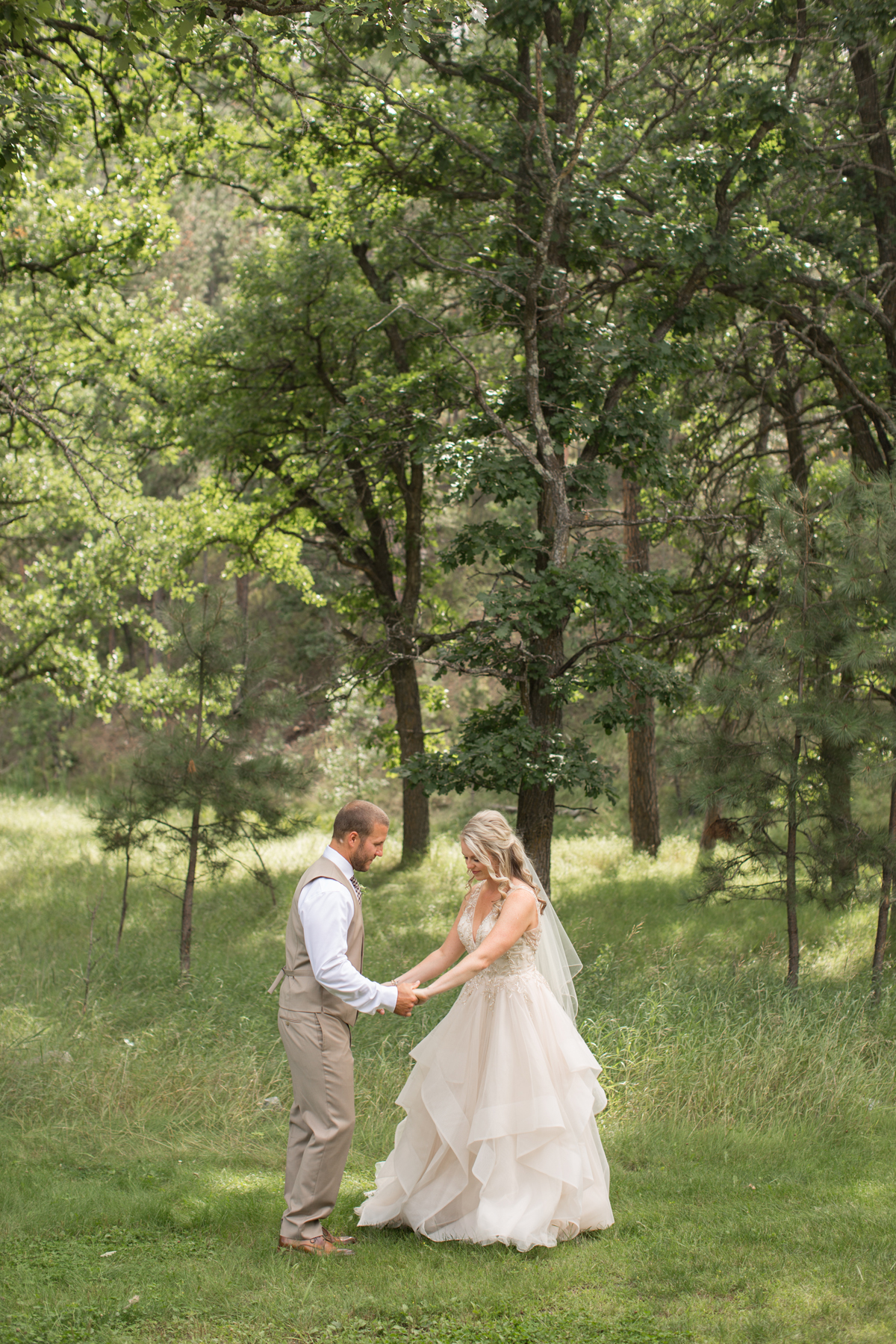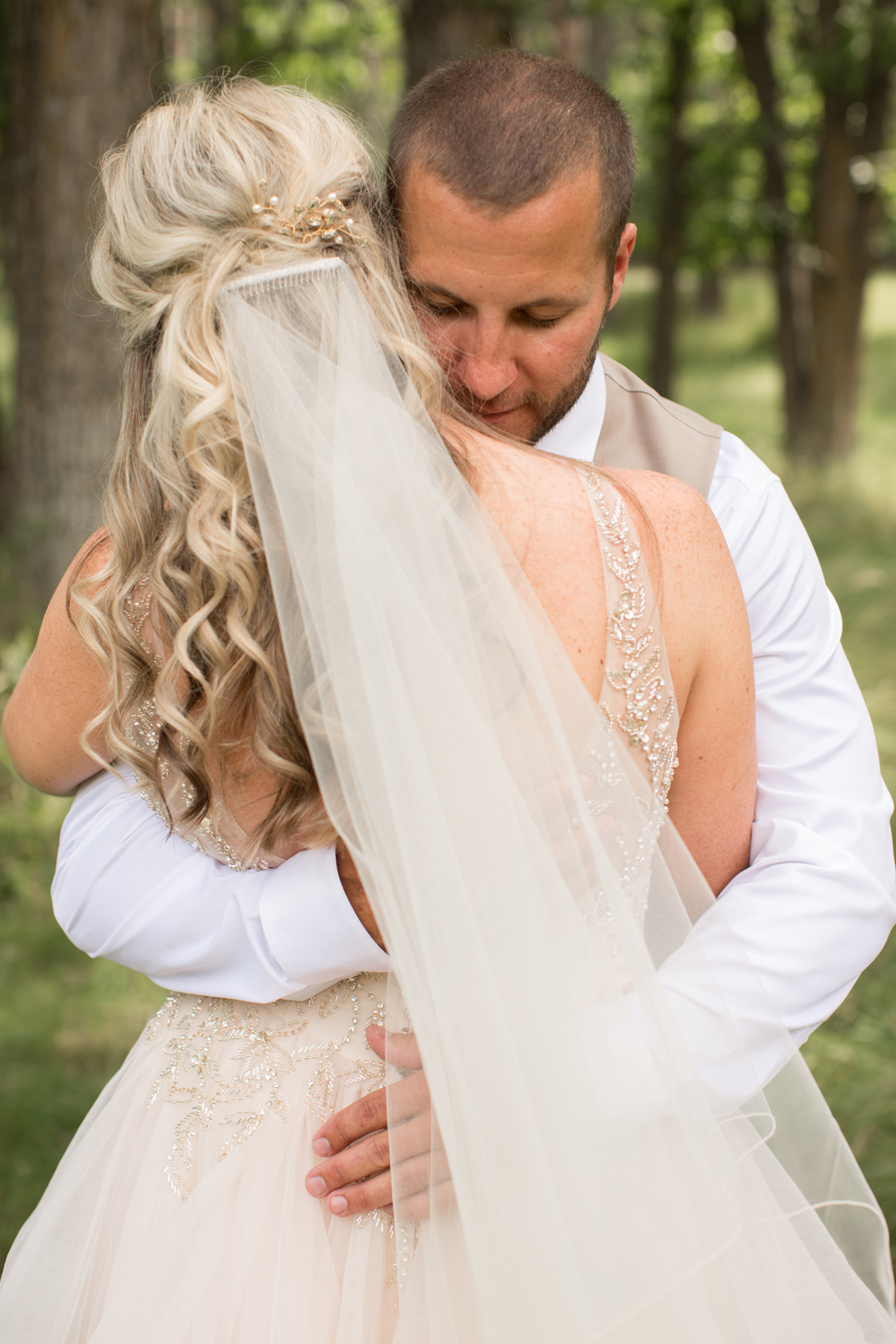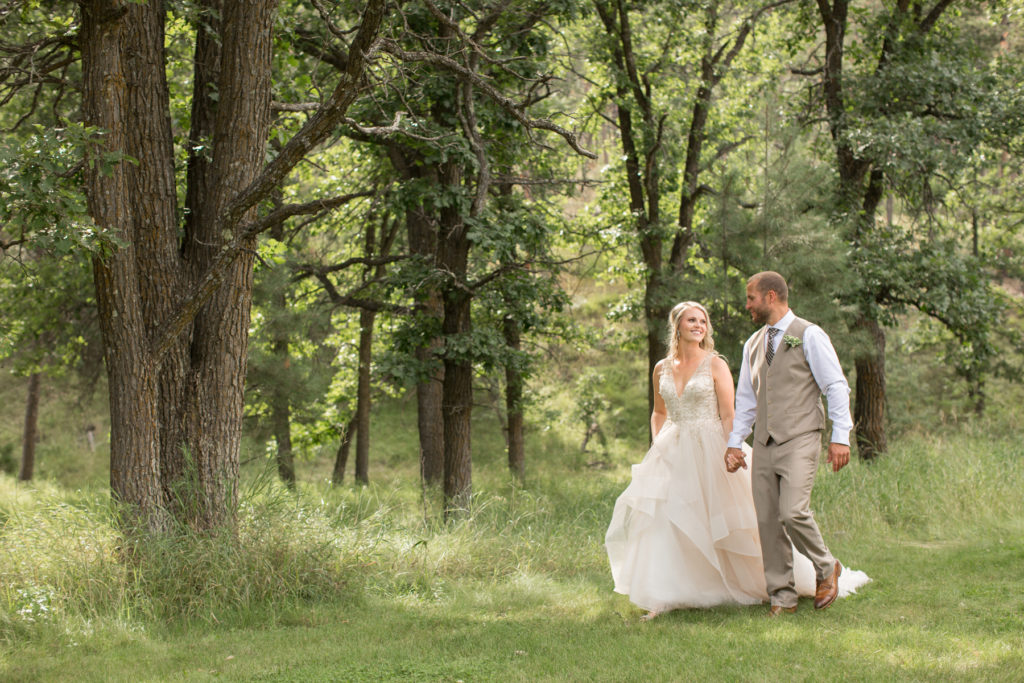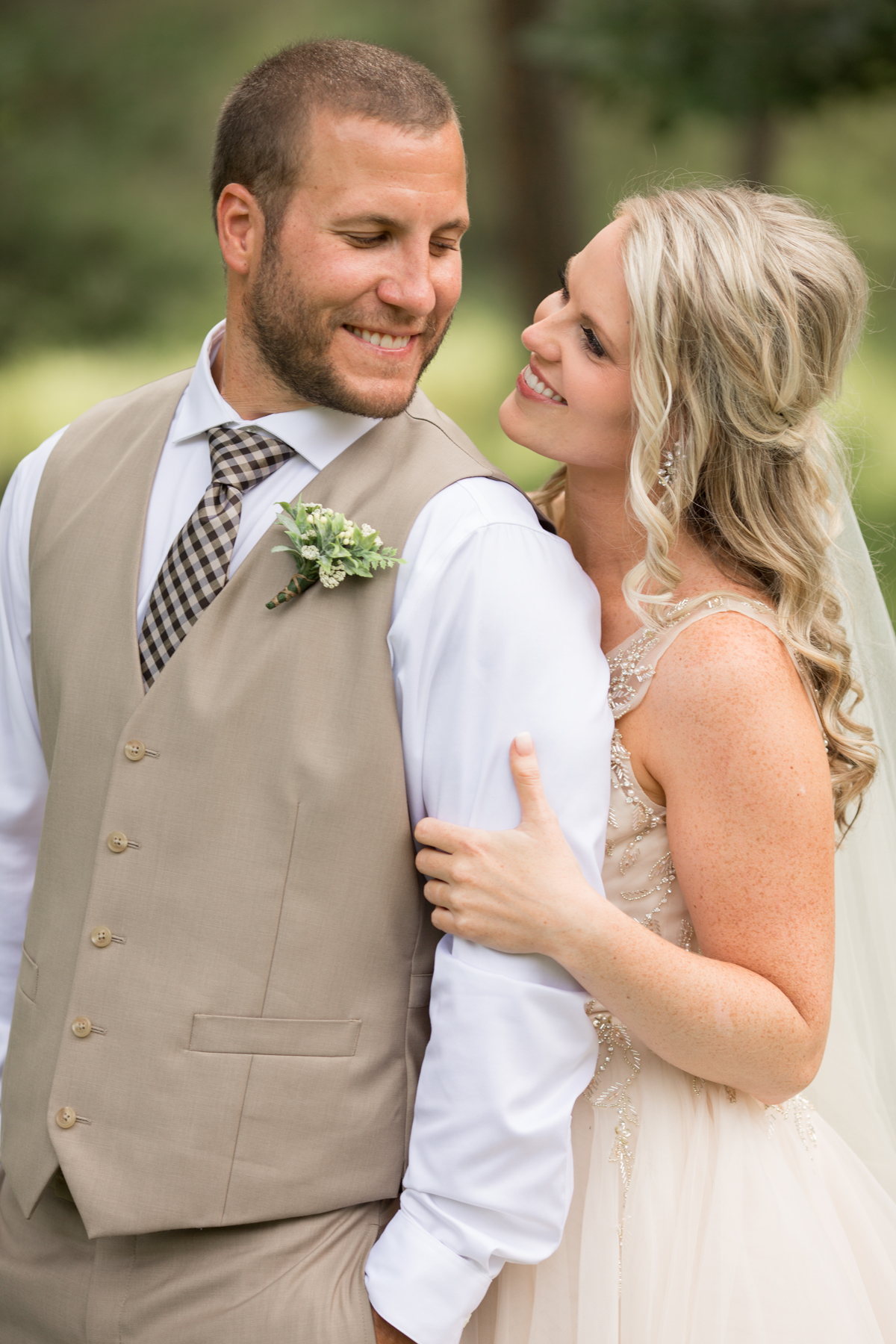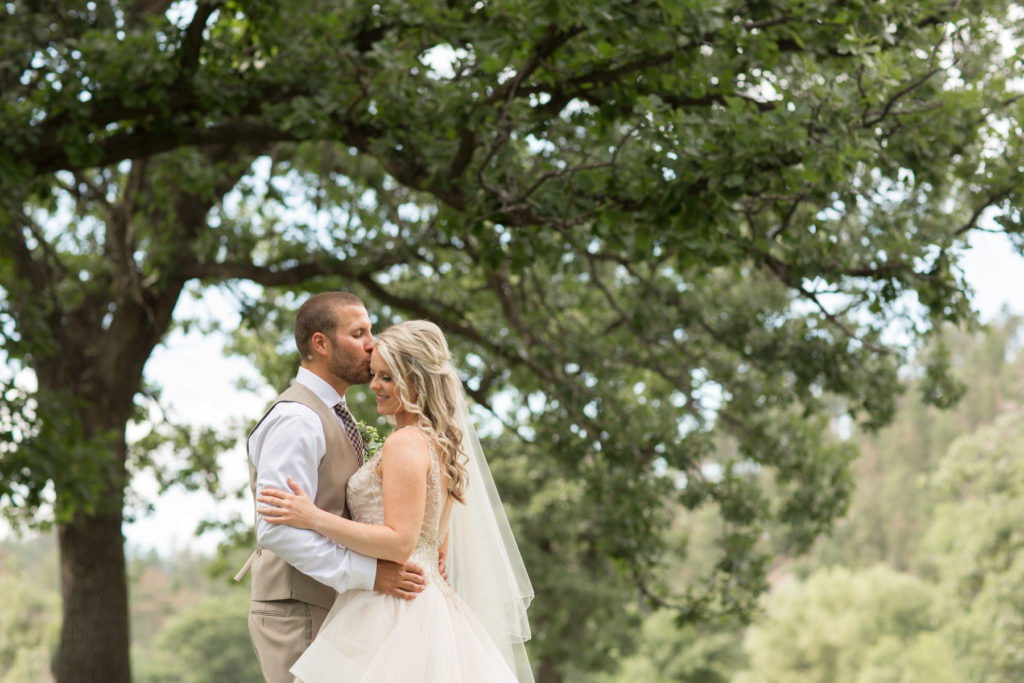 Just before the ceremony, Cahri's nephew shared a goldfish cracker with Dustin – he thought he might need a little snack. :-)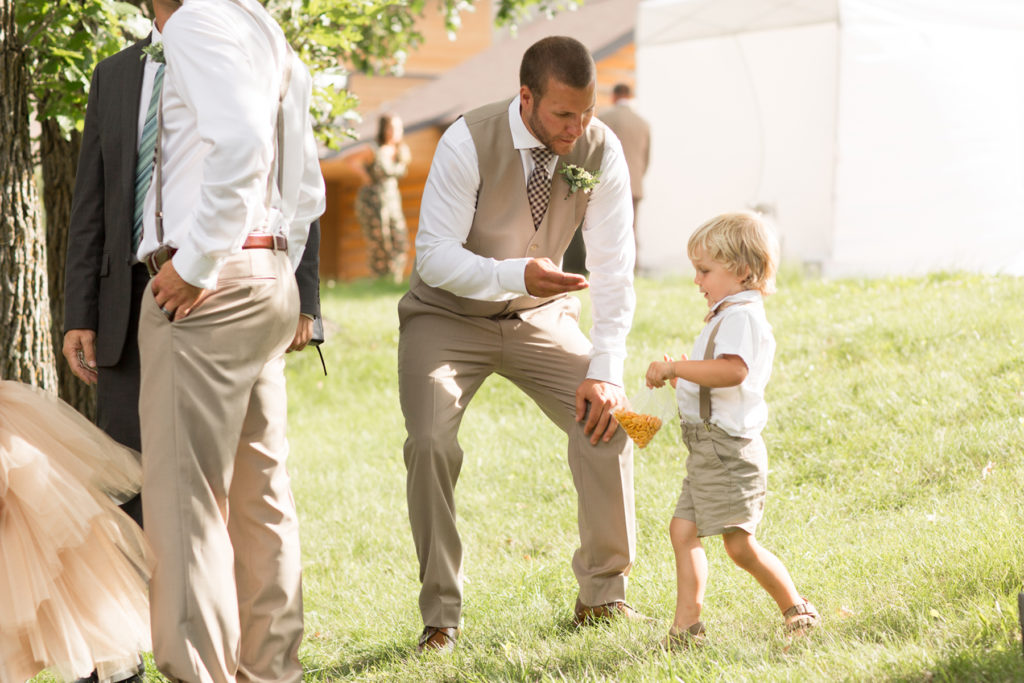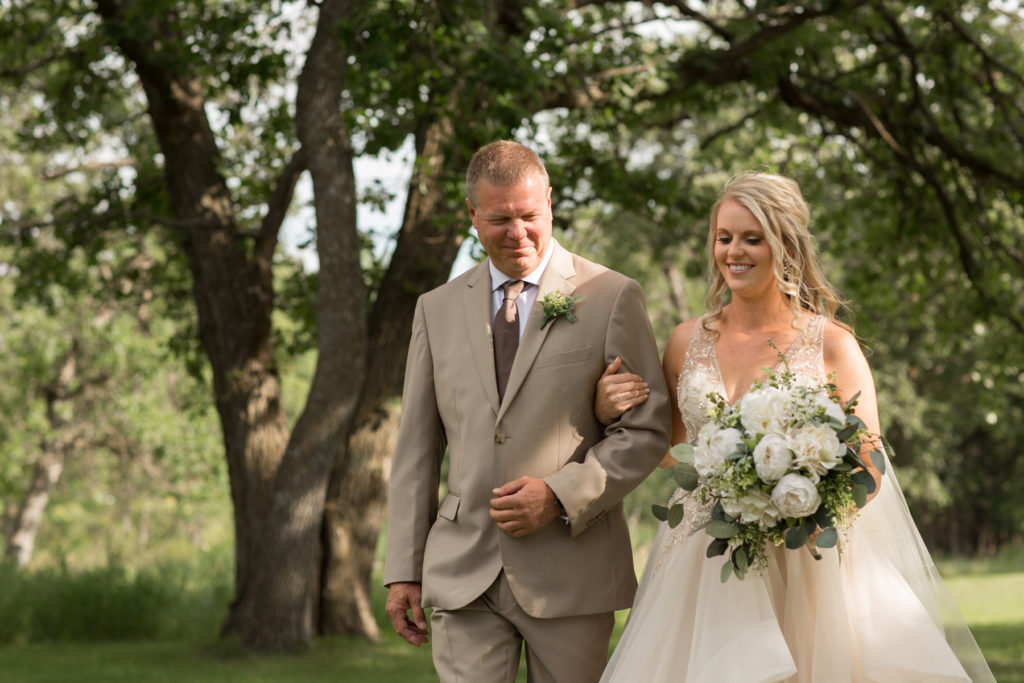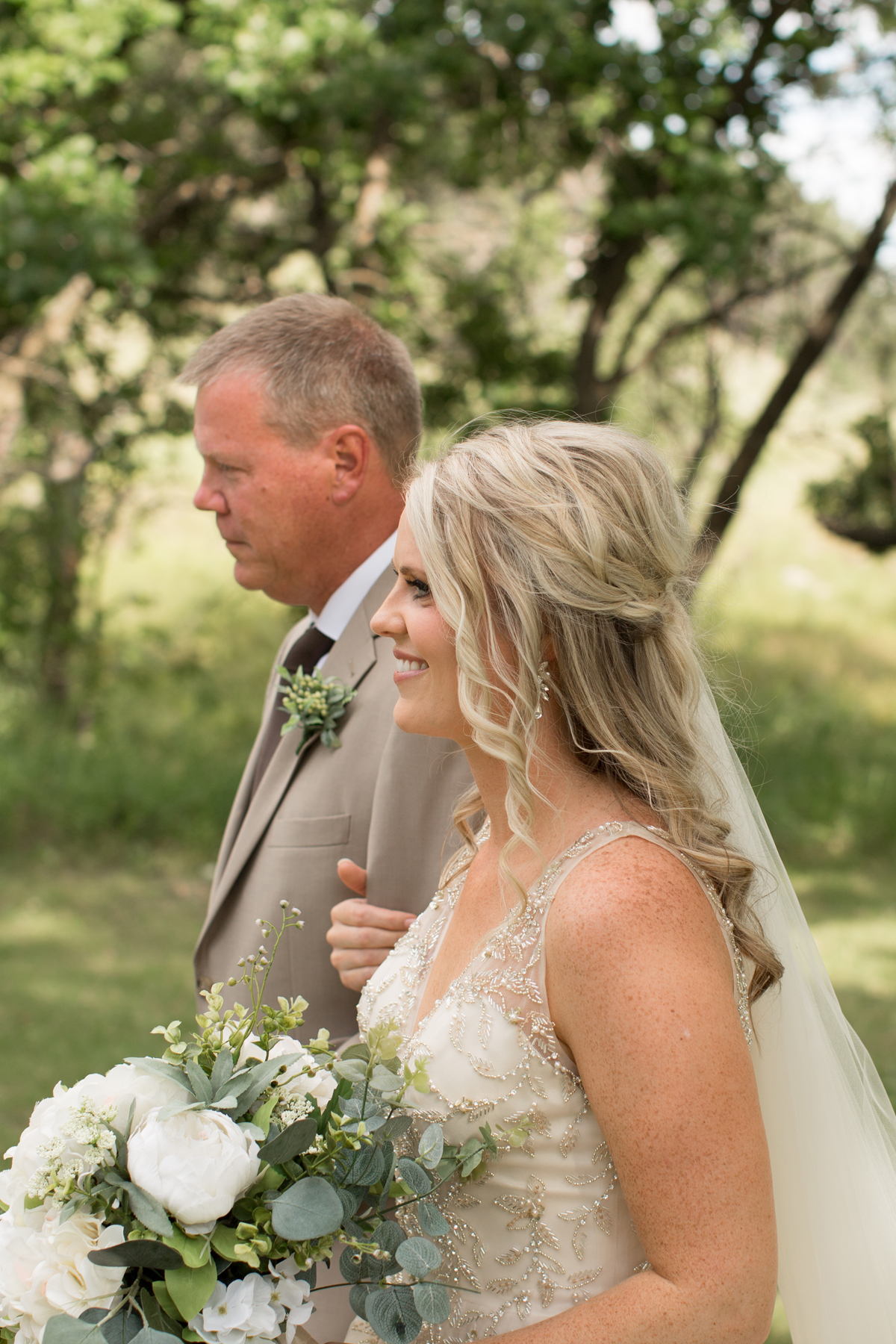 Dustin and Cahri were able to have their pastor from Bismarck come down to Custer State Park for their wedding, and him being there to officiate made their ceremony the most memorable part of the day.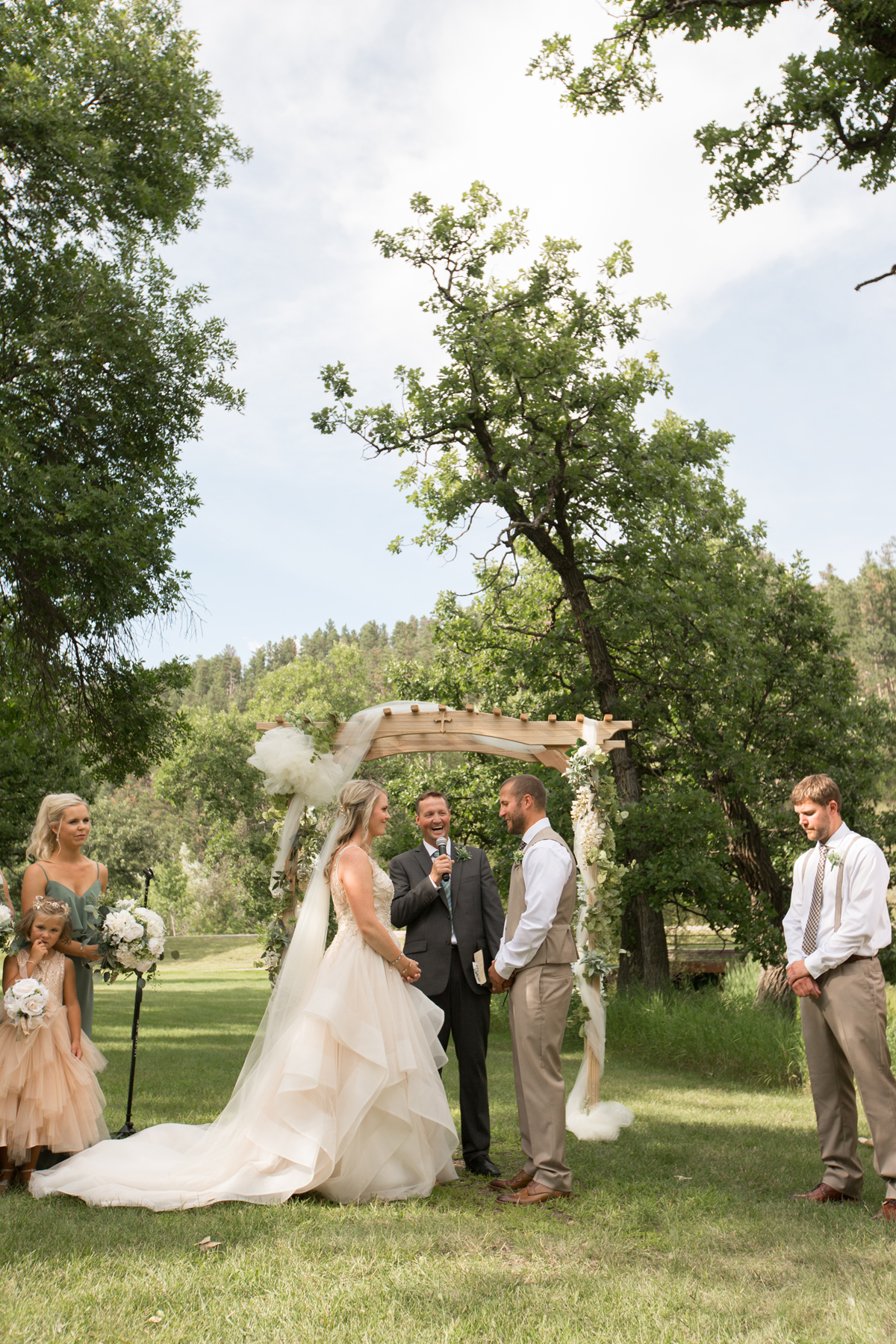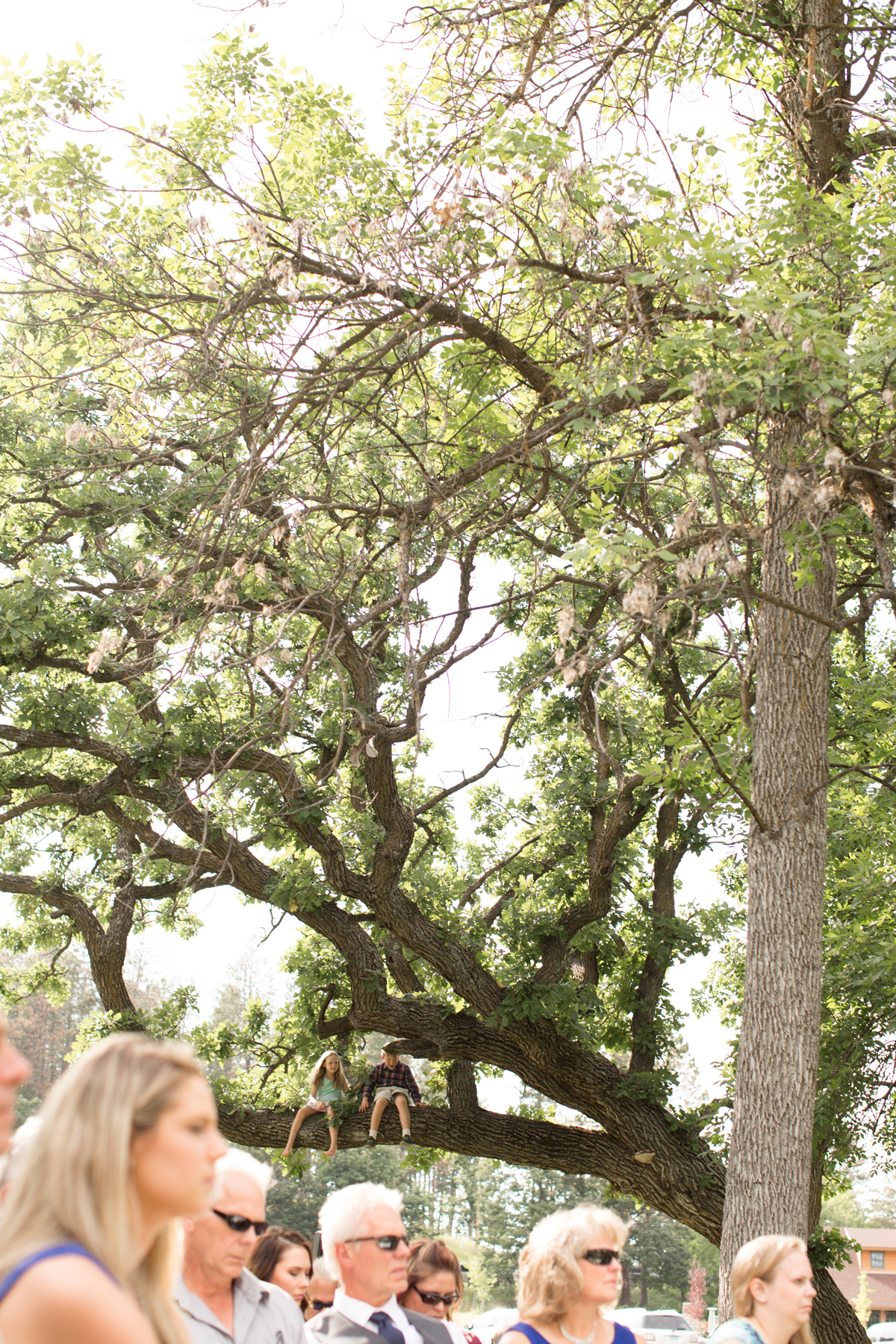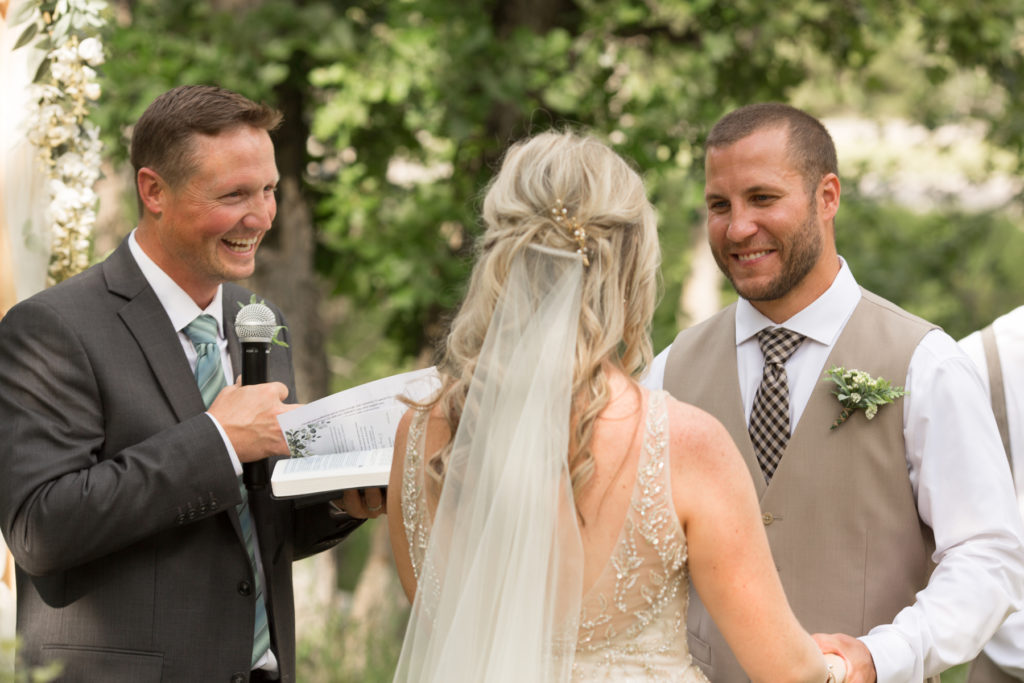 Dustin + Cahri's pastor invited them to turn and look out at everyone gathered for their wedding, and I could see the feelings of love and gratitude wash over them.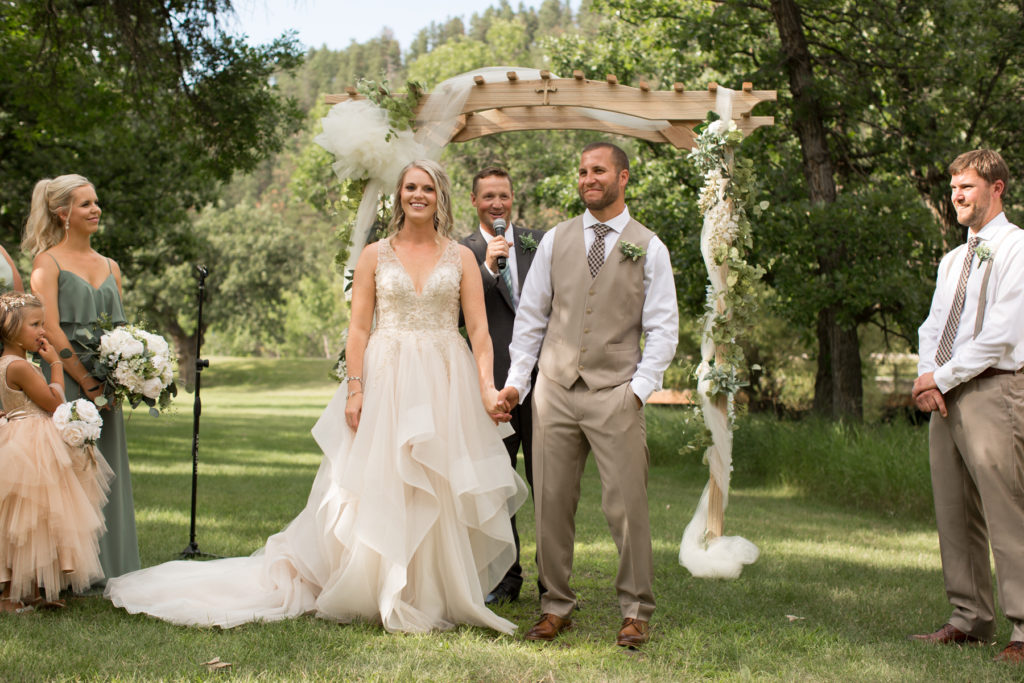 Another wonderful thing their pastor did was paint this painting for them. He explained how when he paints, he starts with the darkest darks and the brightest lights, which resembles their lives in the most beautiful way. Having been through some of the darkest darks, we are able to appreciate the brightness of the light in our lives. There was not a dry eye in the crowd.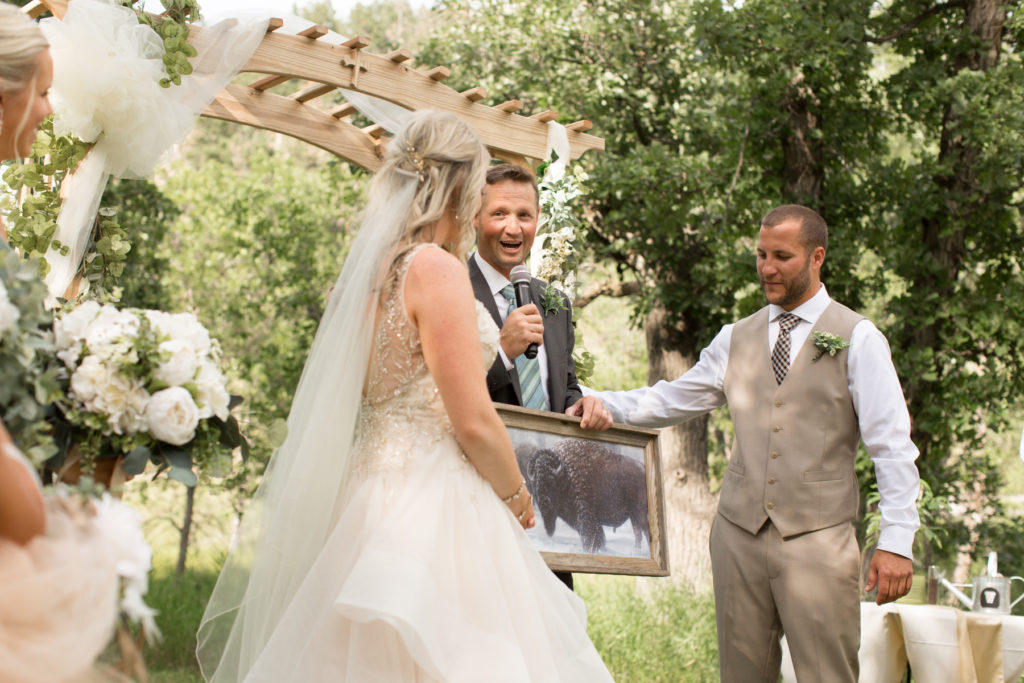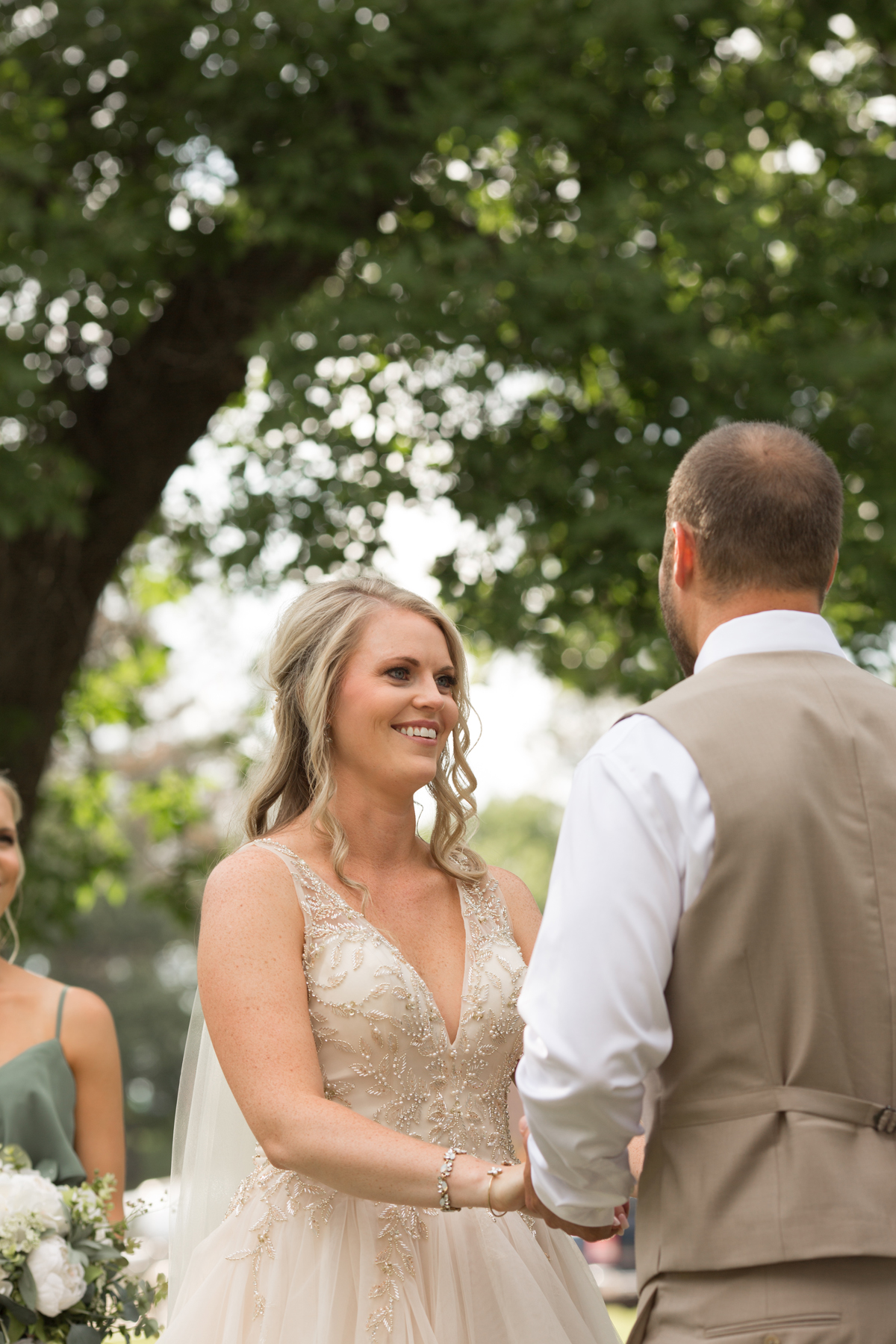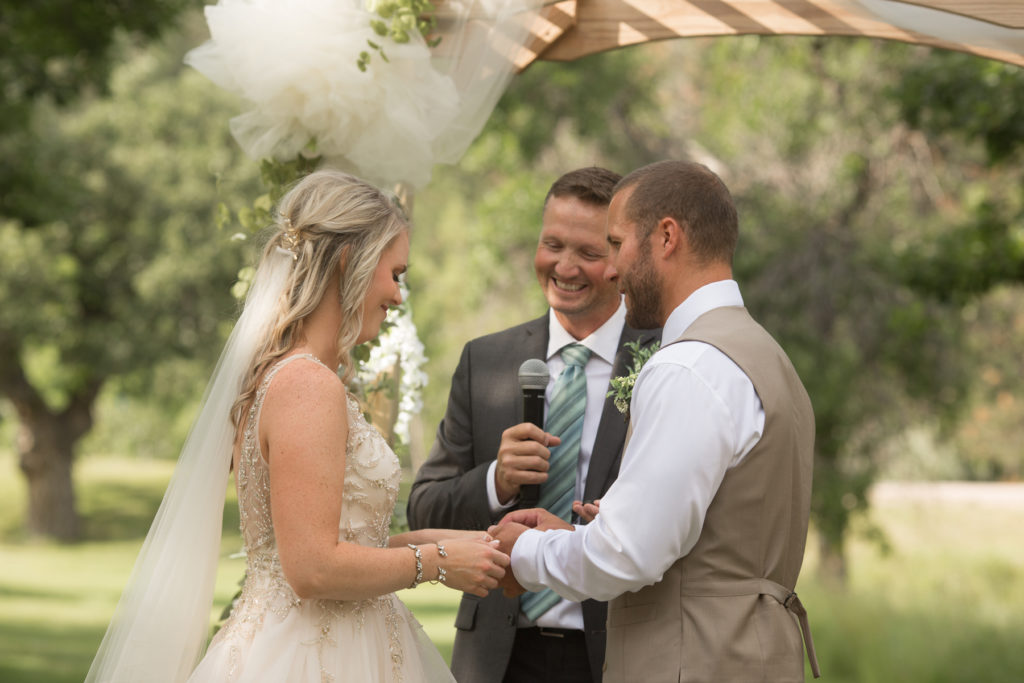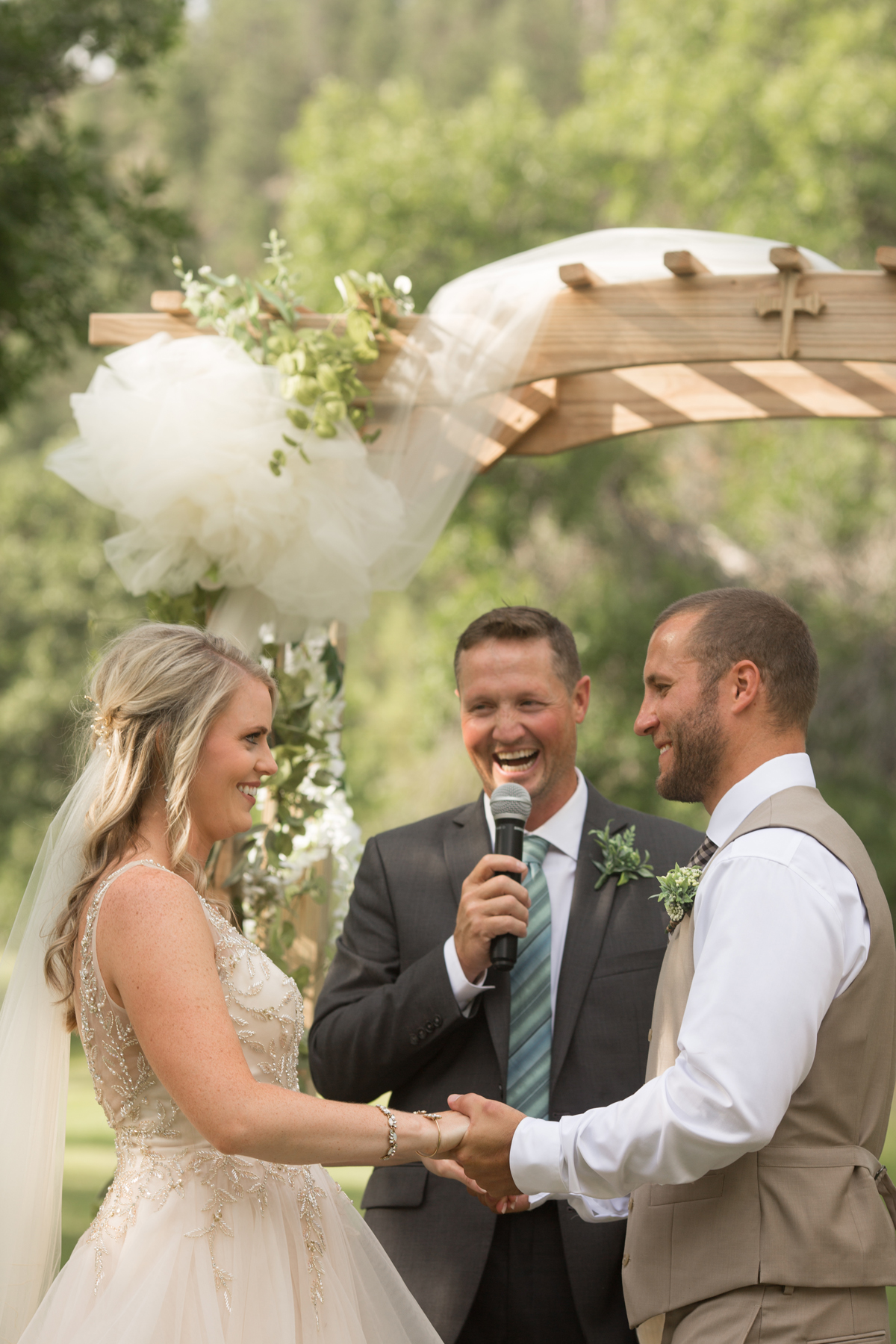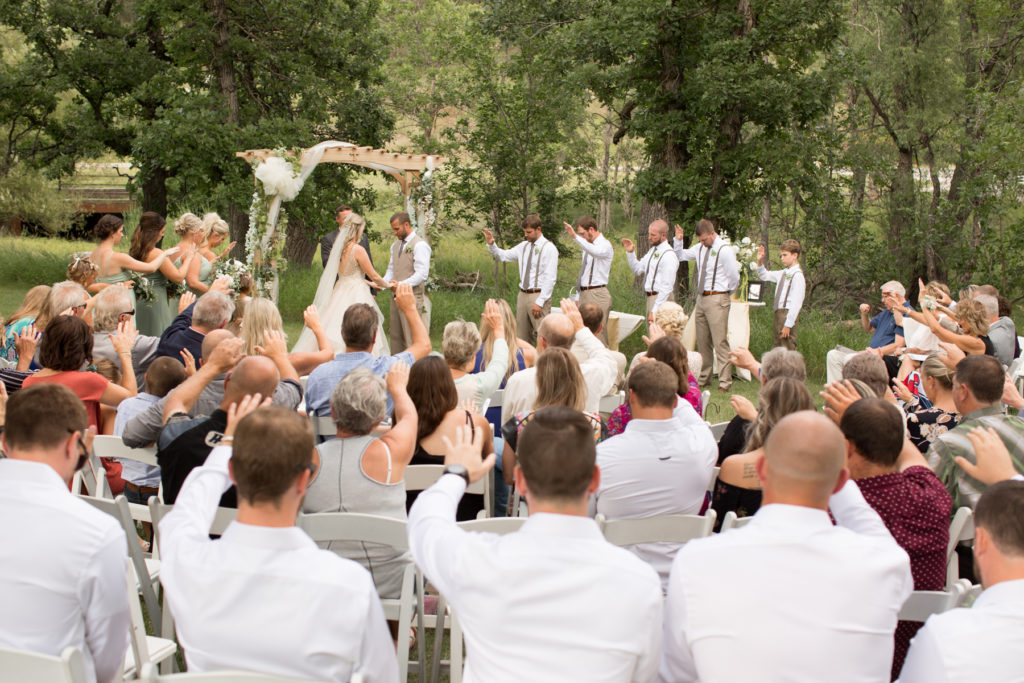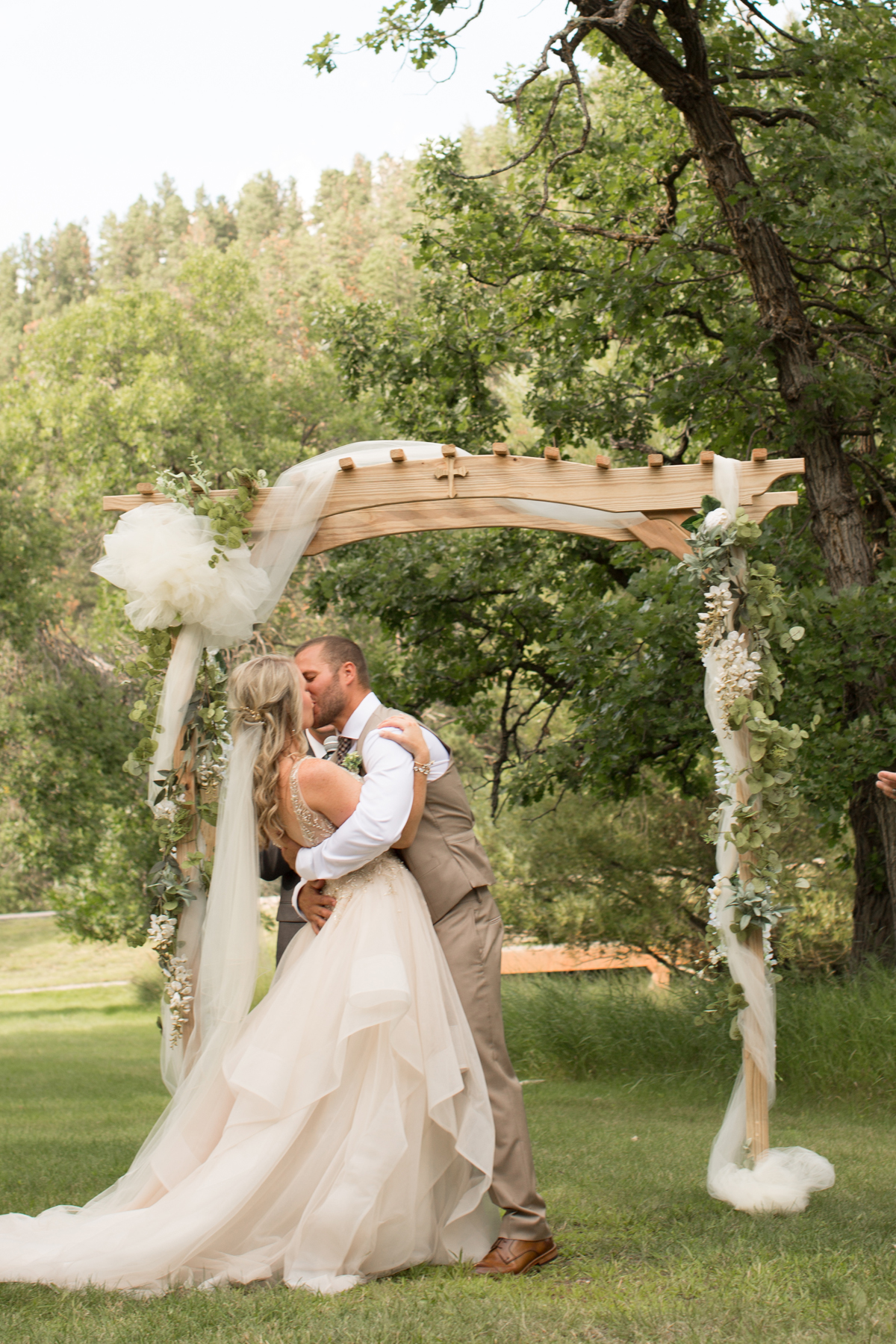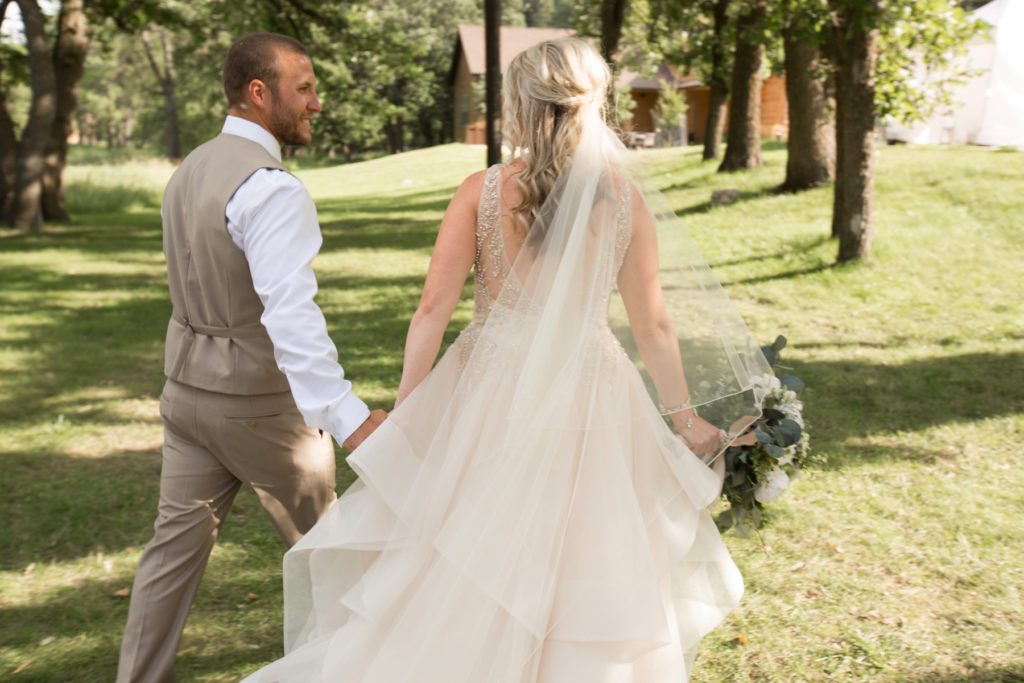 One moment I love to wait for and watch unfold is the 'just married' hugs after walking back down the aisle. And of course, the hugs from loved ones.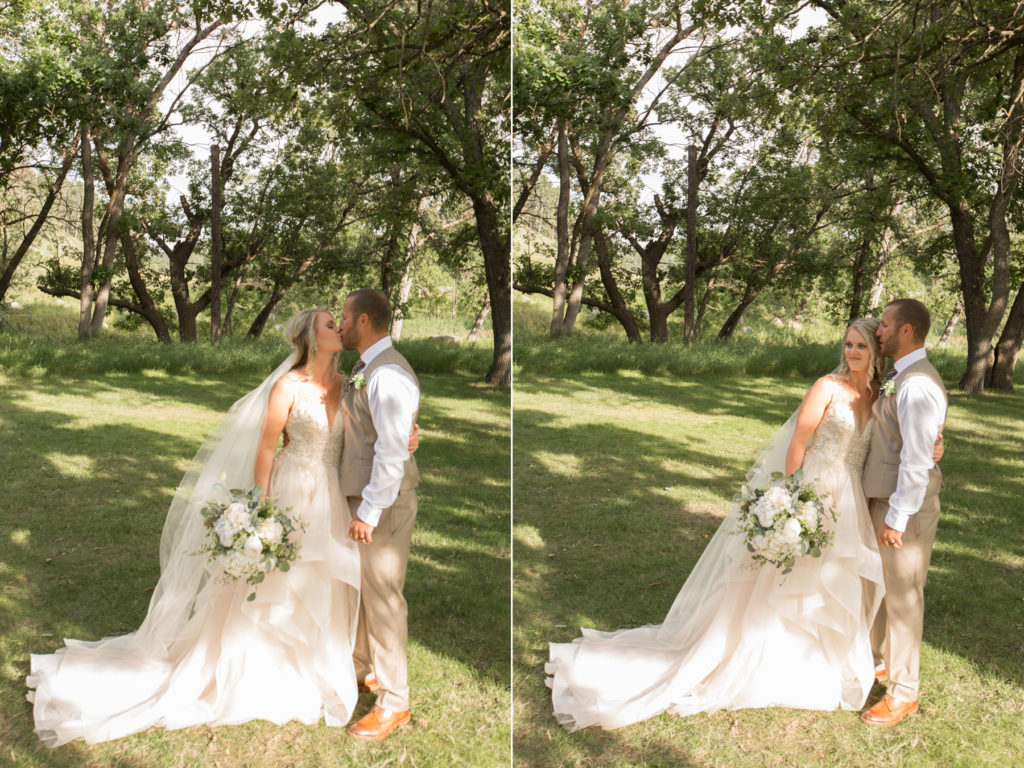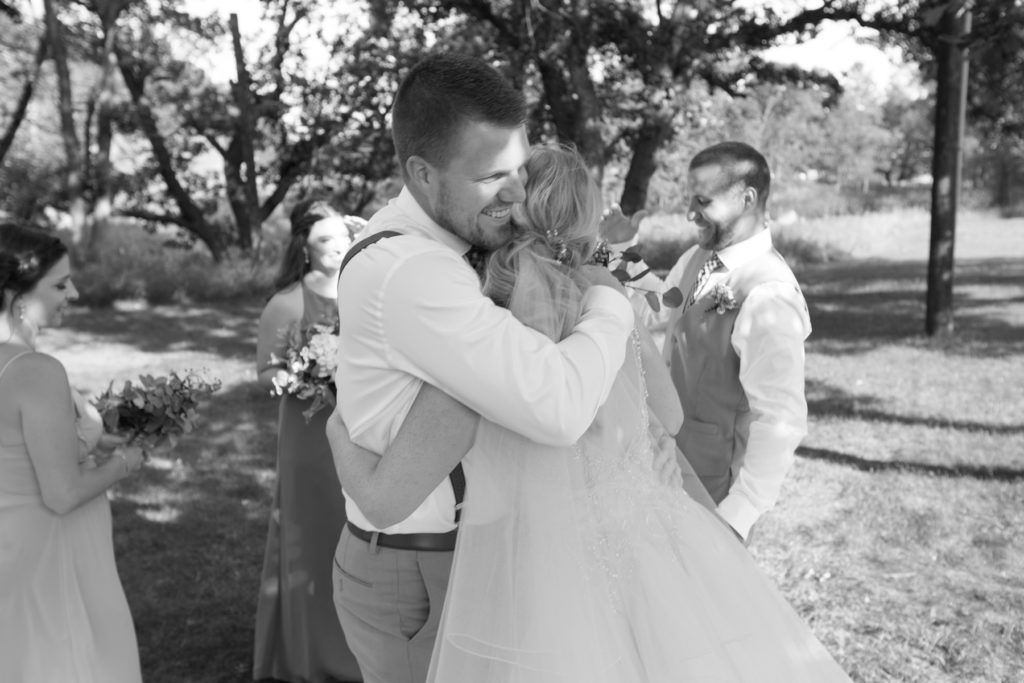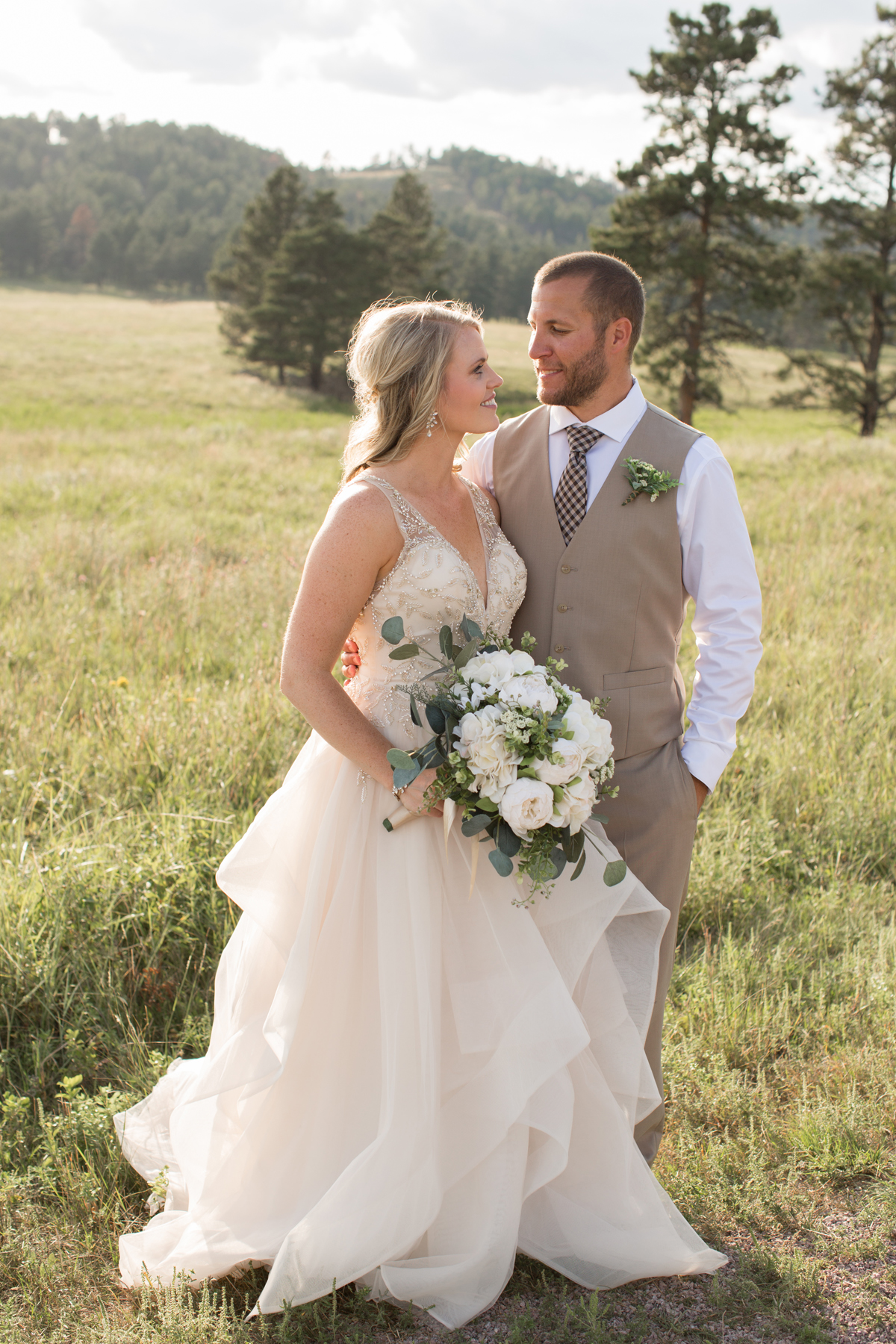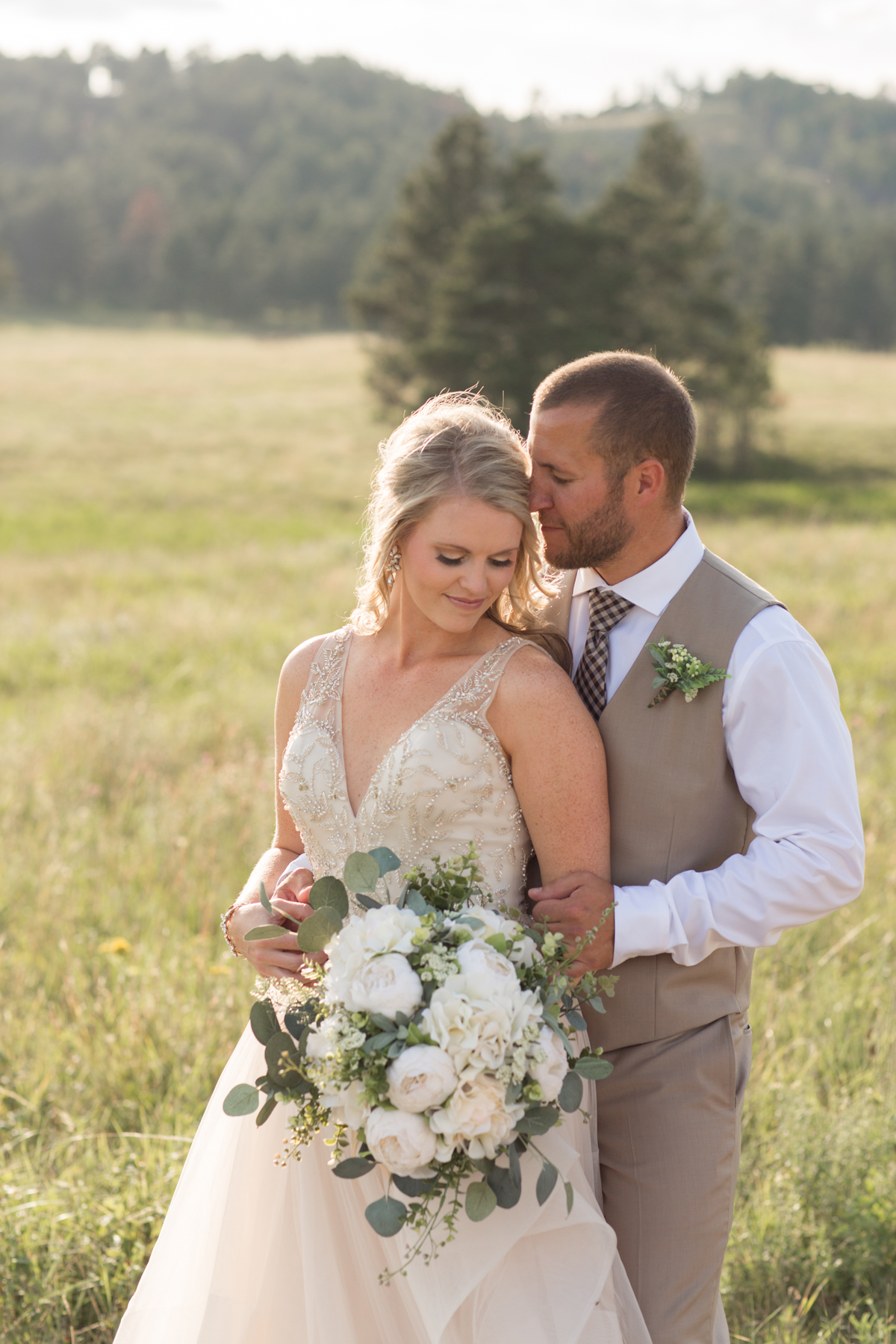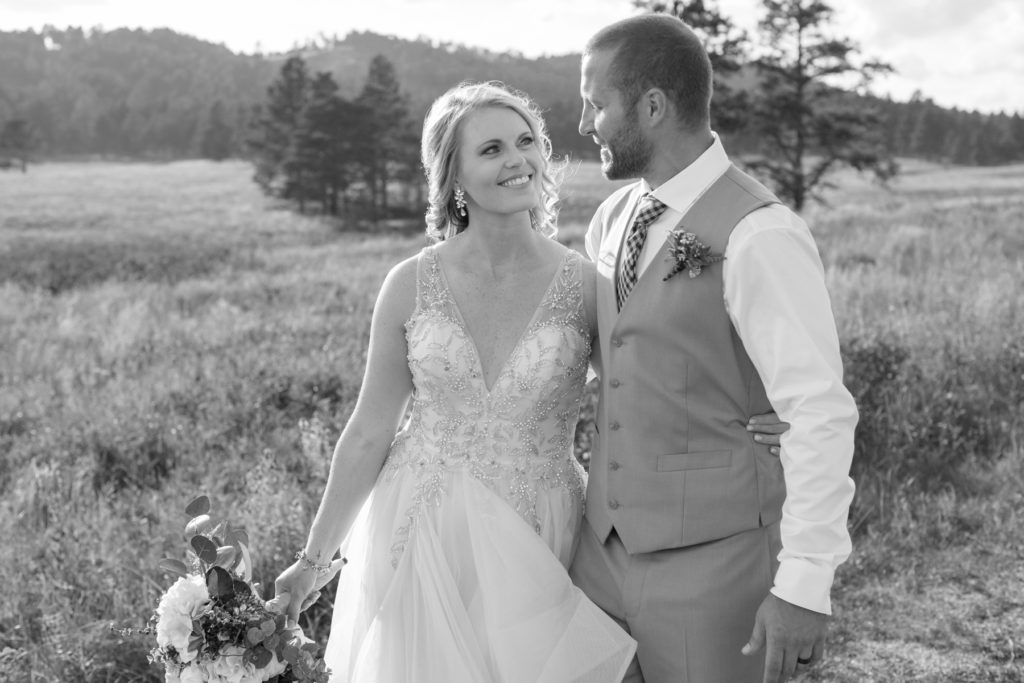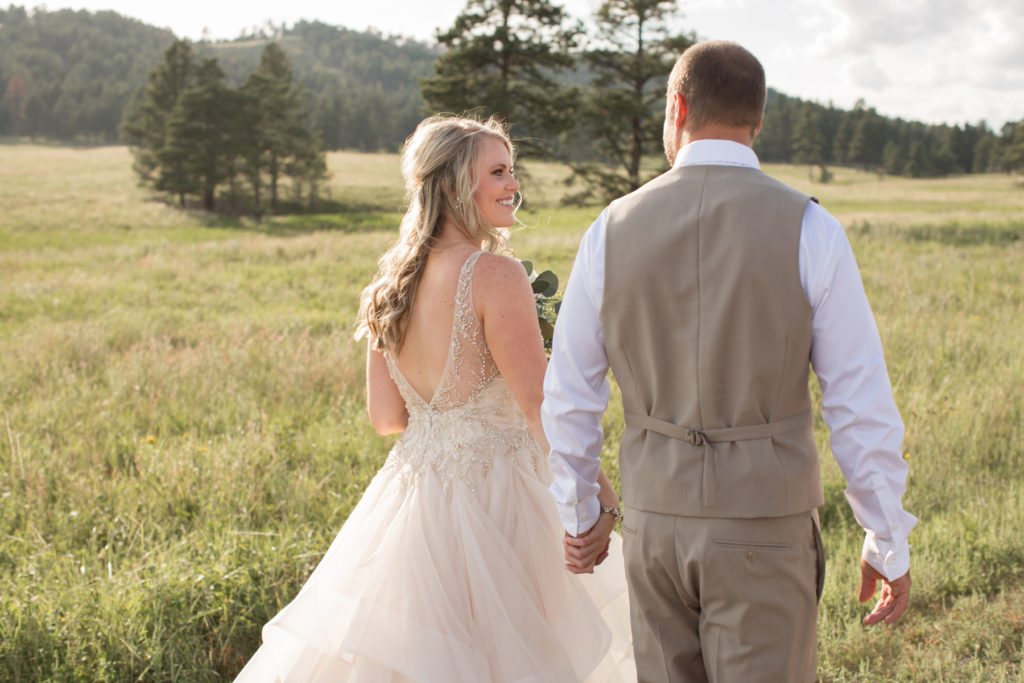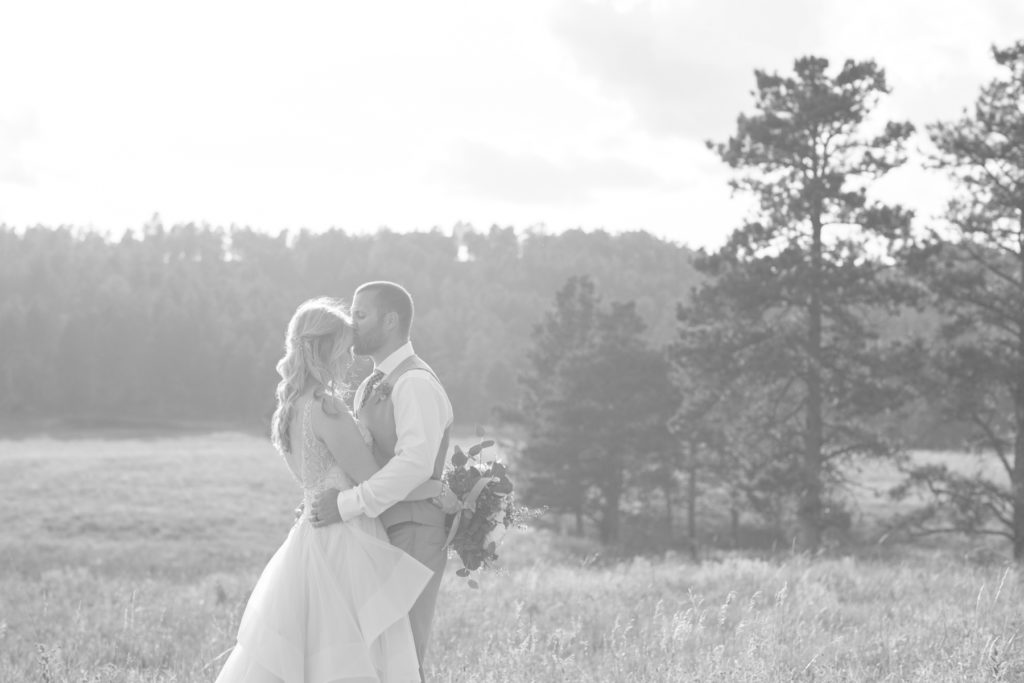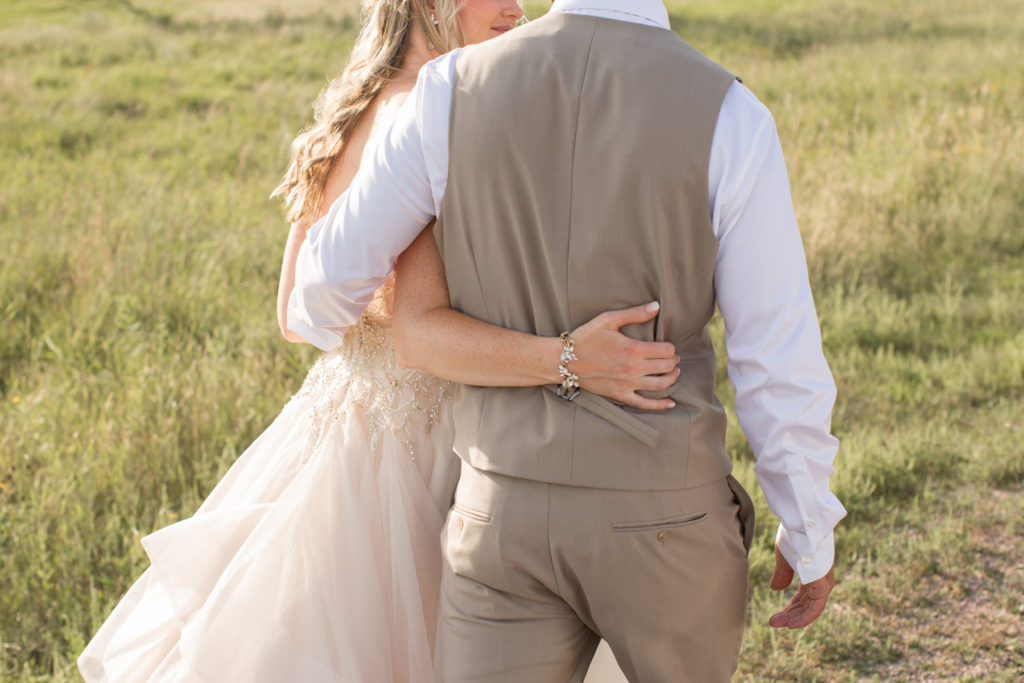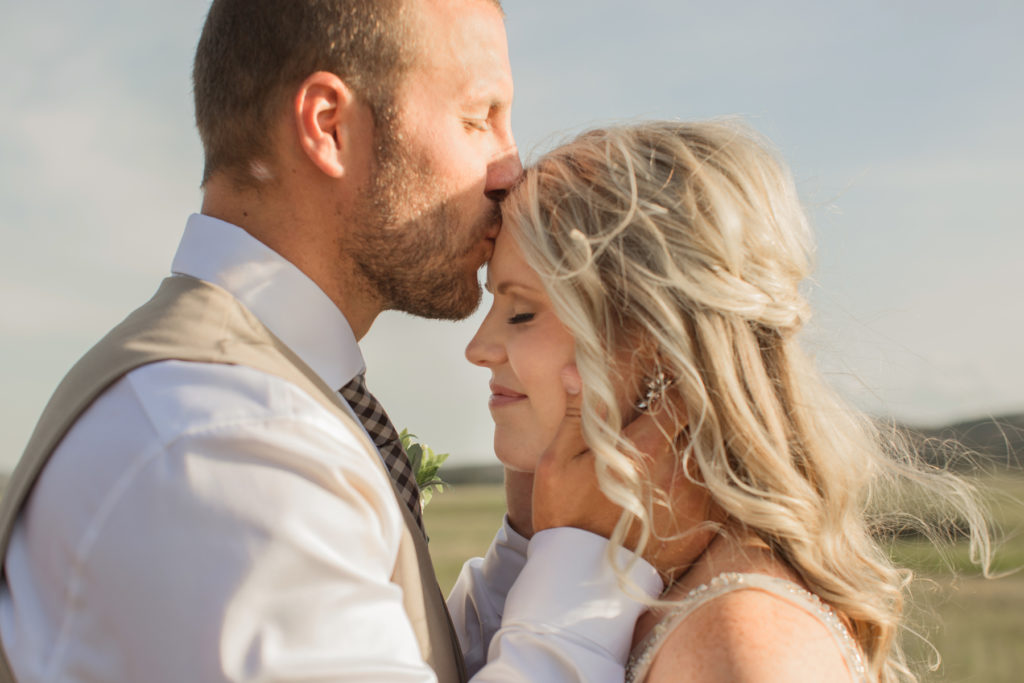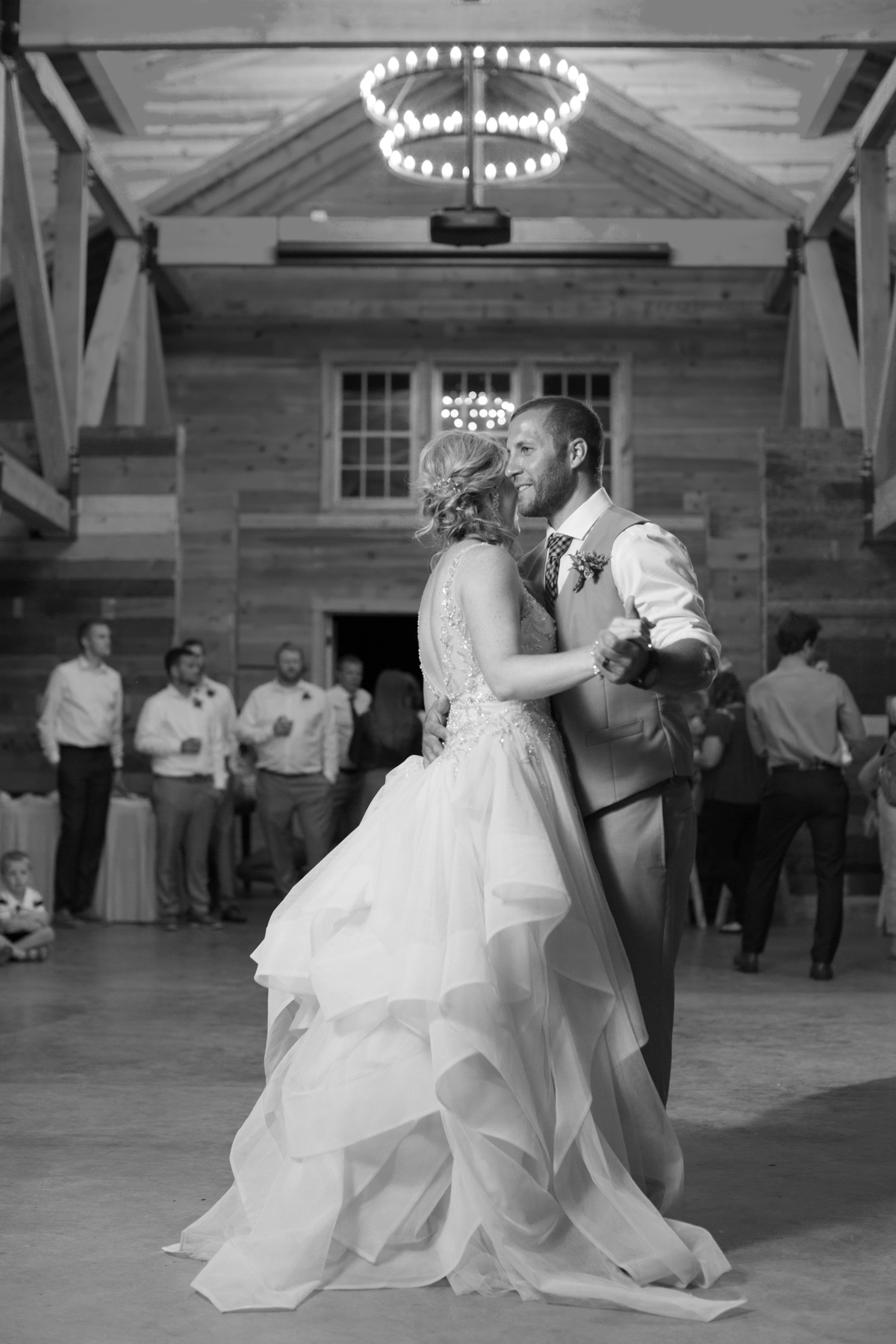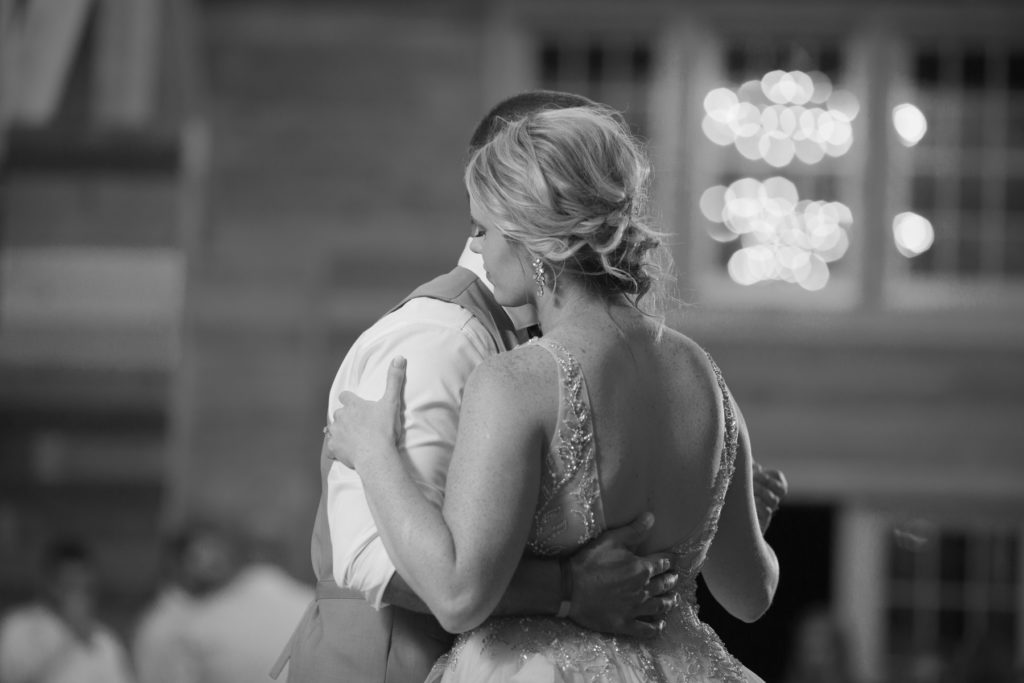 I've said it before, and I'll say it agin – photographing sisters' weddings is one of the greatest honors for me as a photographer! These two beautiful ladies had the most perfect-for-them wedding days, and they, along with their husbands and family hold a very special place in my heart.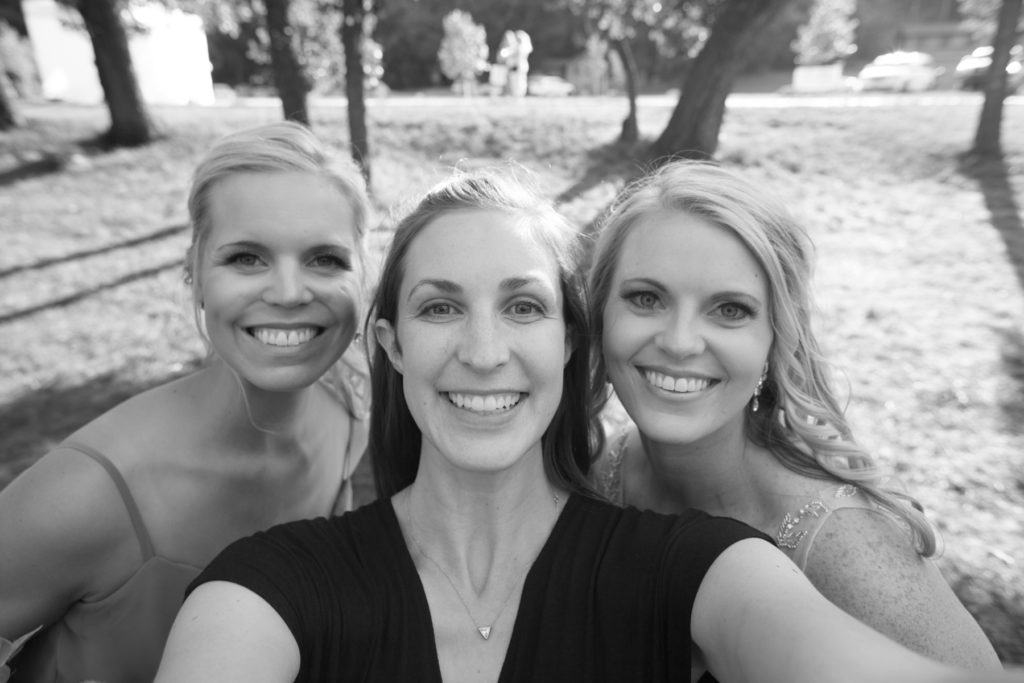 Dear Cahri + Dustin – Thank you for sharing your beautiful relationship for all of us to witness. You, my friends, are a light for all of us to follow.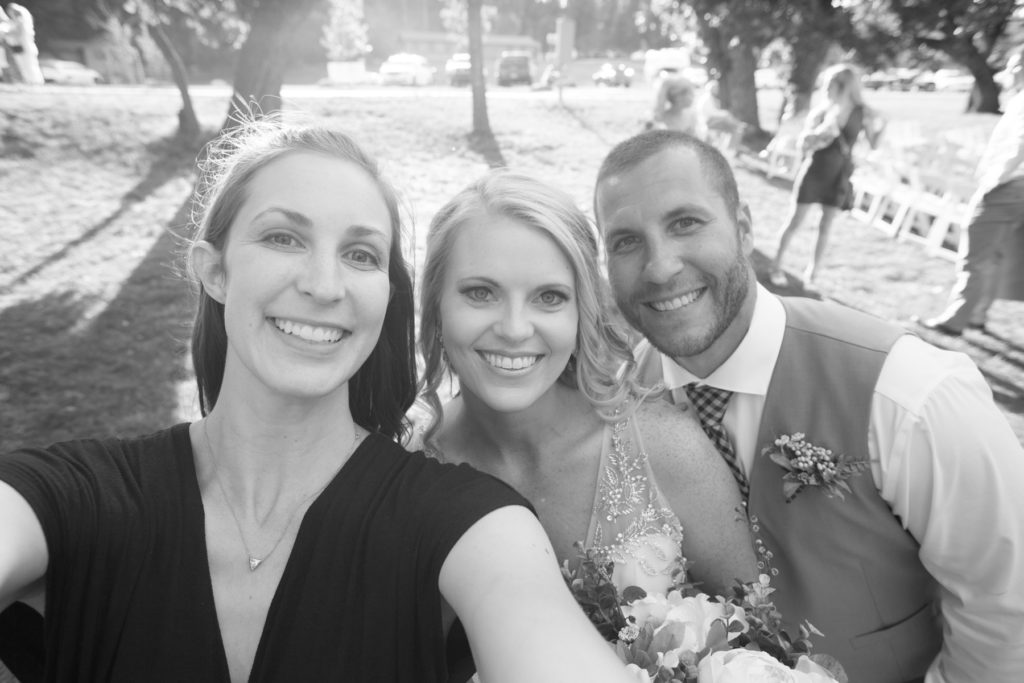 Comments
comments