I don't even know where to begin describing how much fun I had at Bryce + Brittany's wedding…. Everything was so great!! We didn't have to battle the wind like we did for their engagement session, they didn't stop smiling once all day long, their first look was ADORABLE, and so was Bryce's surprise wedding gift to Brittany, their ring bearers were the cutest boys EVER (right after my nephew), a few tears were shed by all (including me), their reception was a blast, their first dance was super sweet, their families are awesome, their flowers were incredible, seriously, EVERYTHING was so great!!!
Bryce + Brittany were married at St. Cecilia's Catholic Church in Sabin, MN. Brittany and her bridesmaids got ready in a room with lots of books and windows on two sides of the room – Brittany, I don't think I properly thanked you for picking the room with the most light to get ready. You're a doll. :-)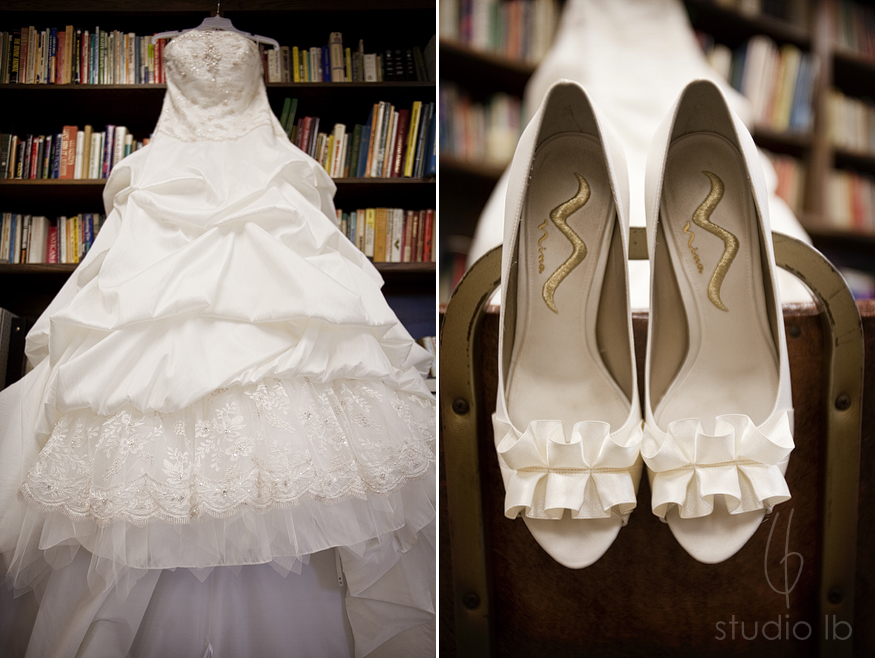 She was even helping her bridesmaids get ready – gotta love a calm, selfless bride!!!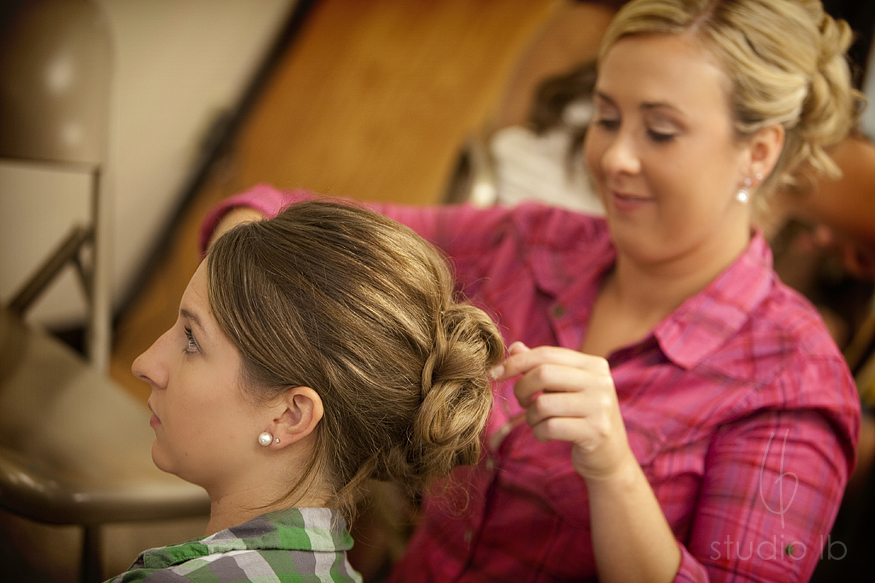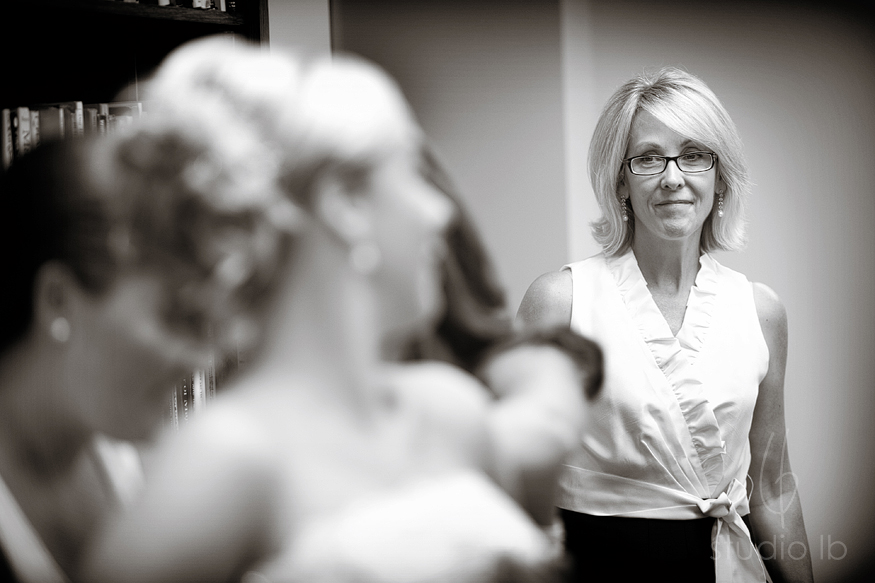 Seriously, so calm!!! And beautiful!!!!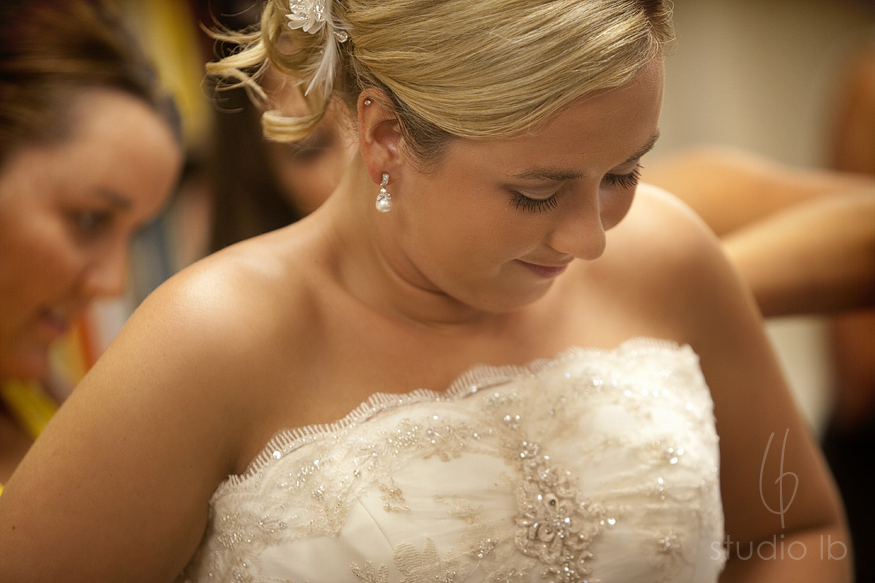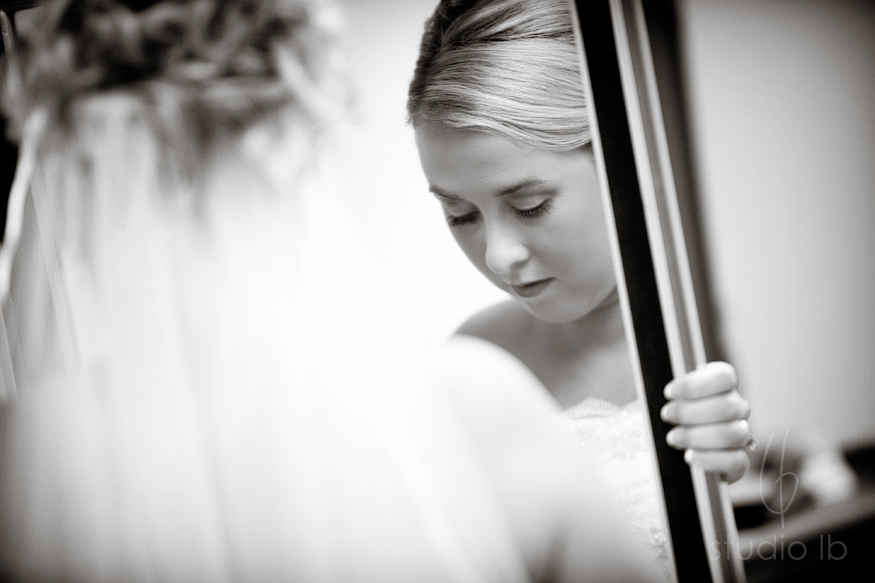 Have I mentioned that I LOVE first looks?! Look how excited they are to see each other!!!!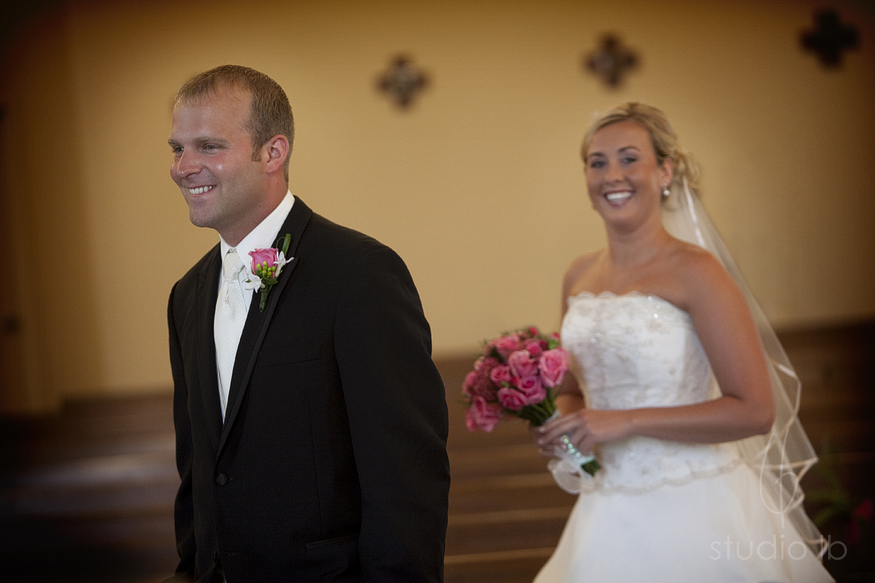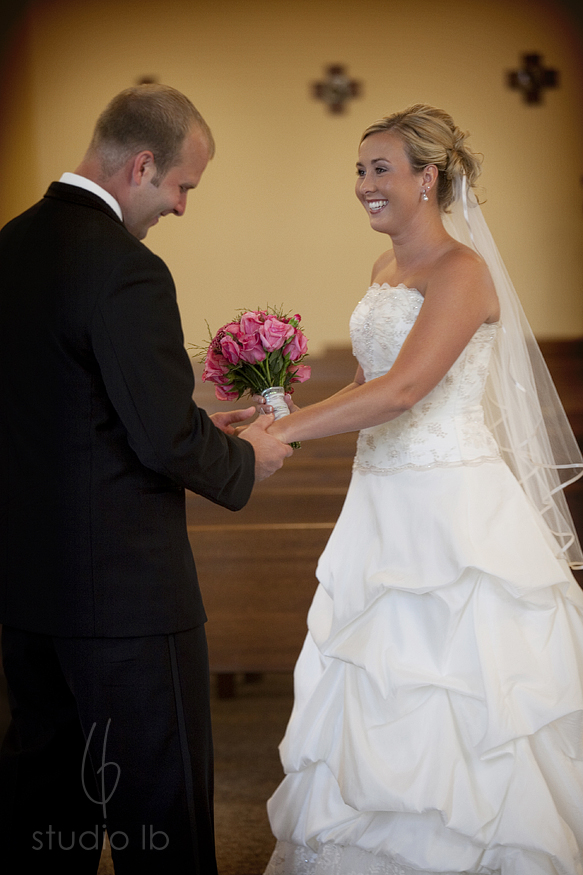 These next photos make my heart skip a beat every time. Before Brittany came in for their first look, Bryce said "I had an extra band soldered on her ring for her wedding present. She doesn't know about it. She's gonna FLIP and I wanna make sure we get photos of that." FLIP she did and photos I got!!! Nice work, Bryce!!!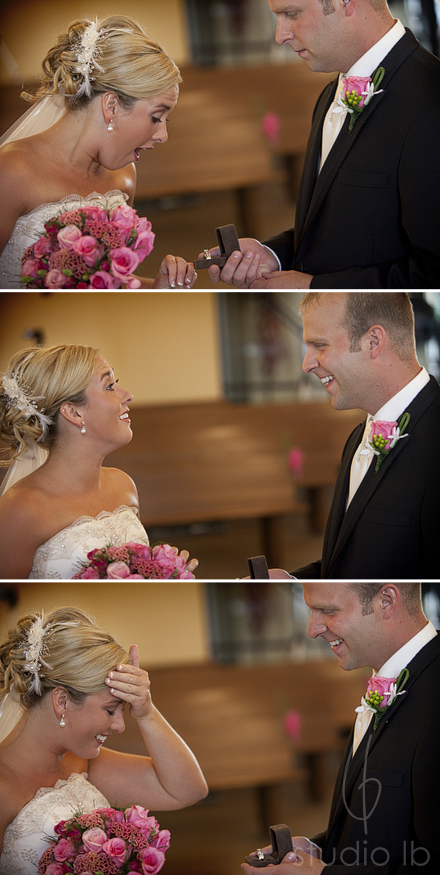 Talk about a glowing bride!! Brittany, you're gorgeous!!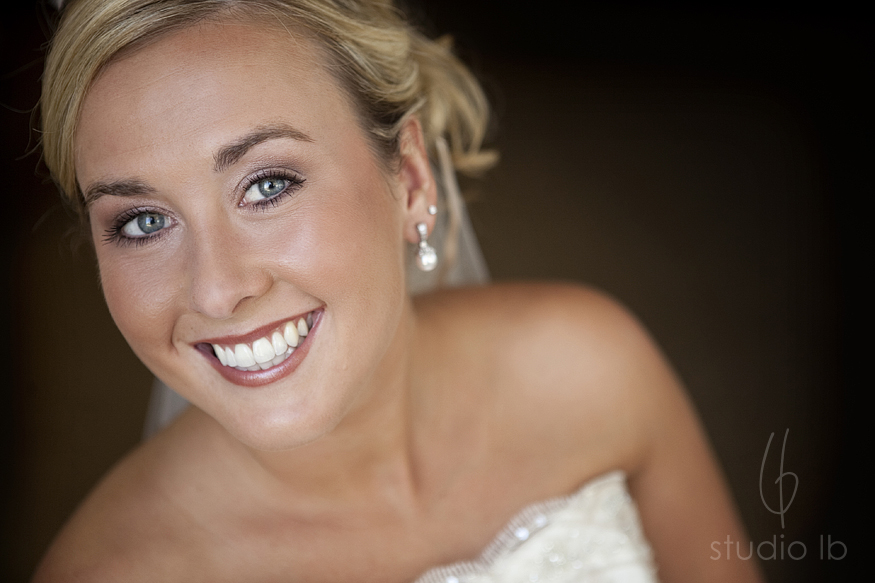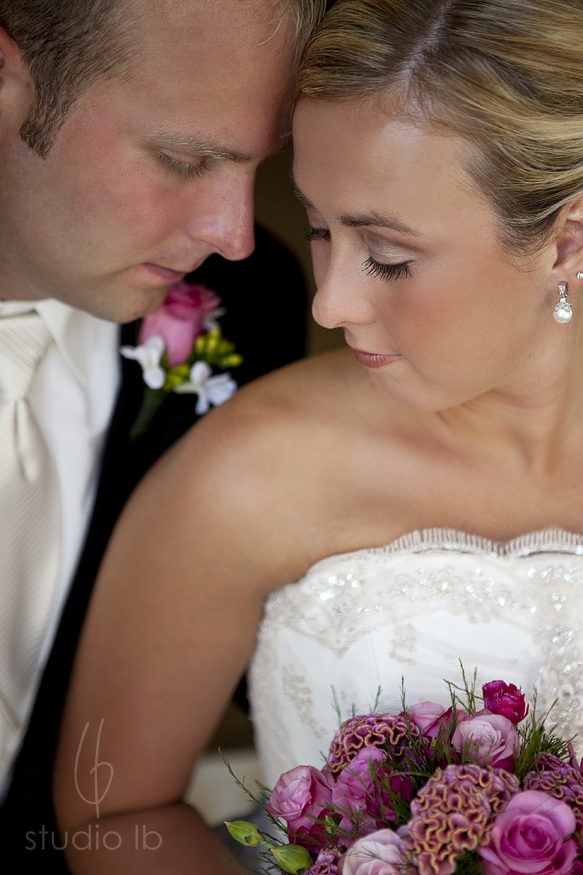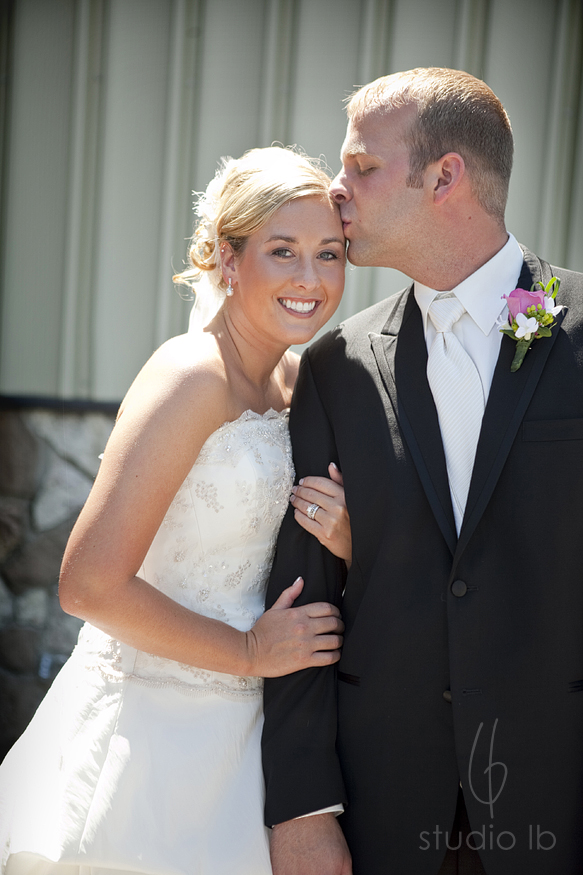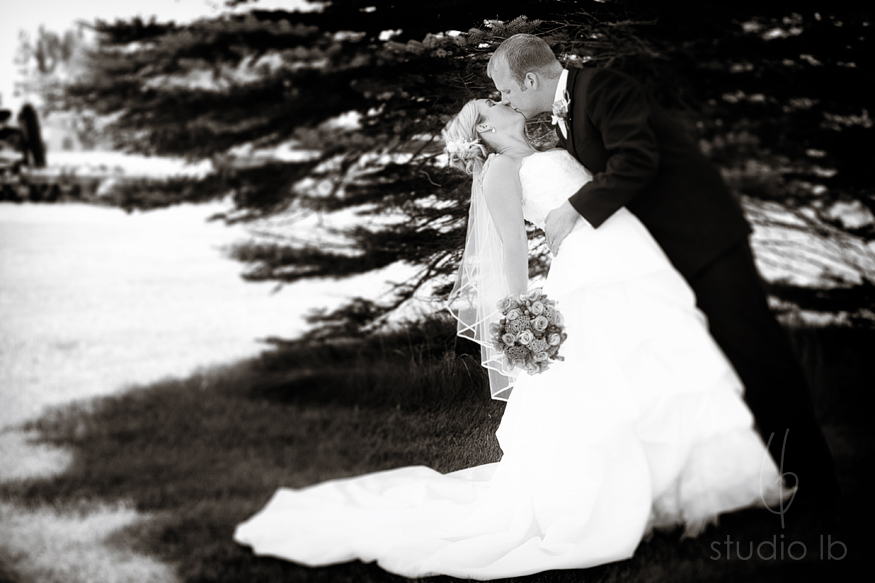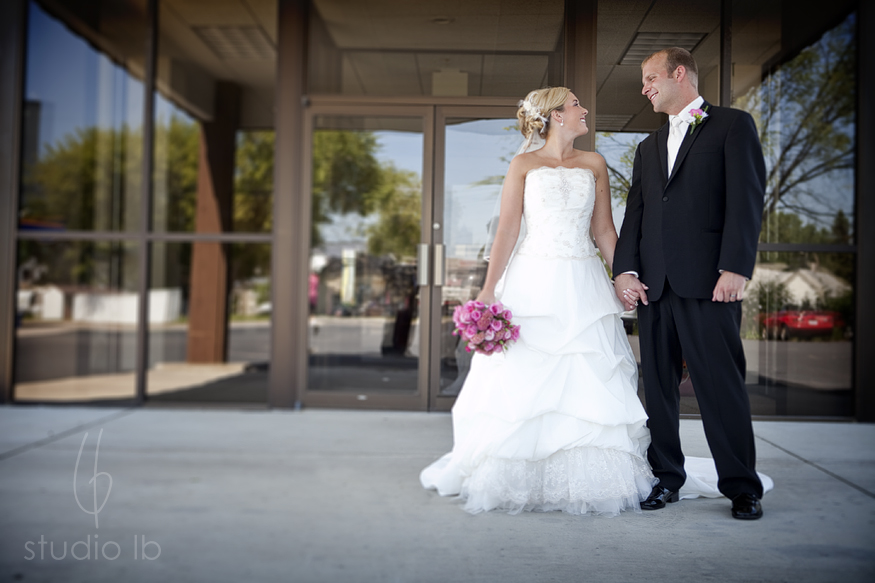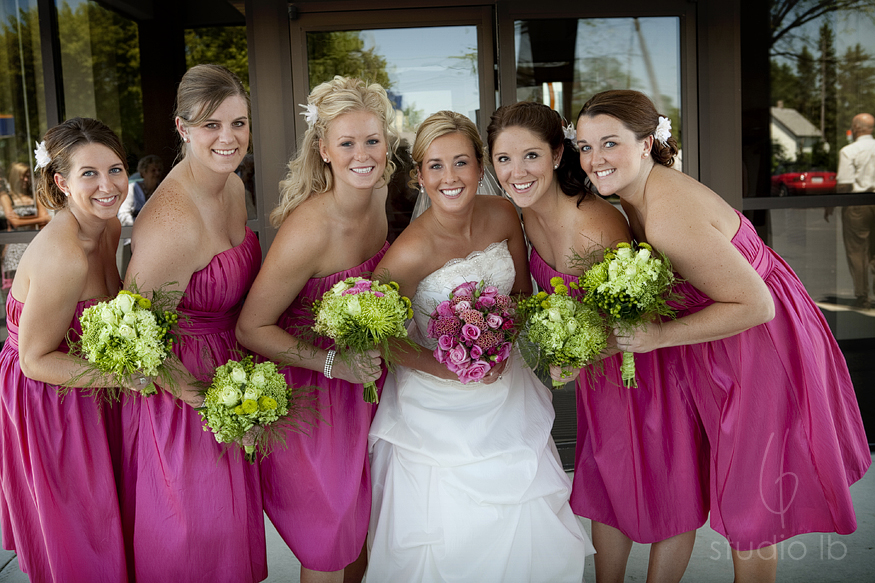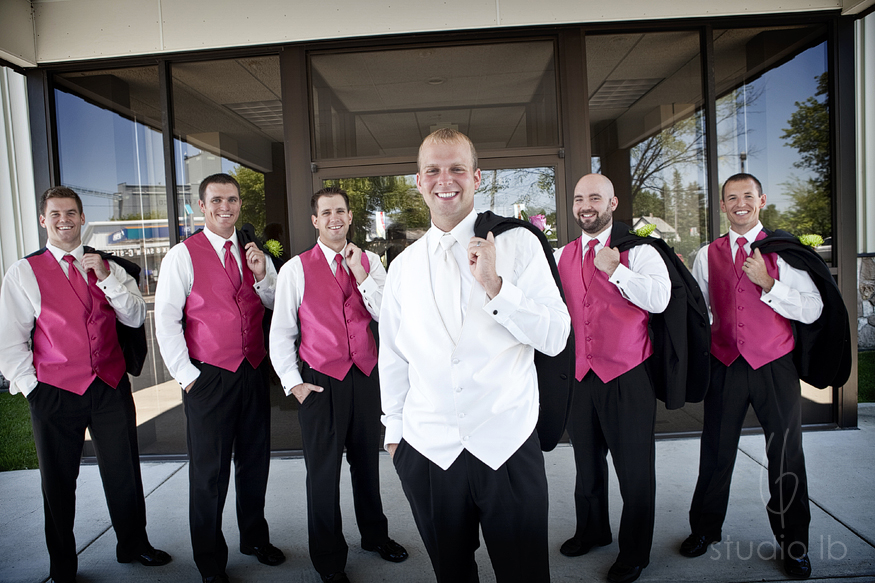 I absolutely fell in love with everyone's flowers – Sherri, you are AMAZING!! Sherri was in the kitchen whipping up bouquets, corsages and boutonnieres like nobody's business while everyone else was getting dressed and ready for the day.

Dear Bryce, this is the closest to John Deere green I could find for you. :-)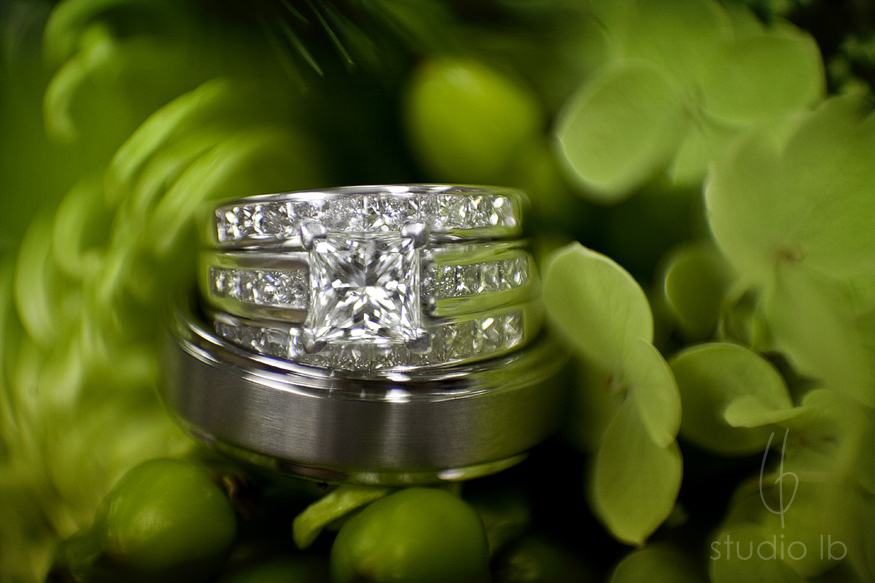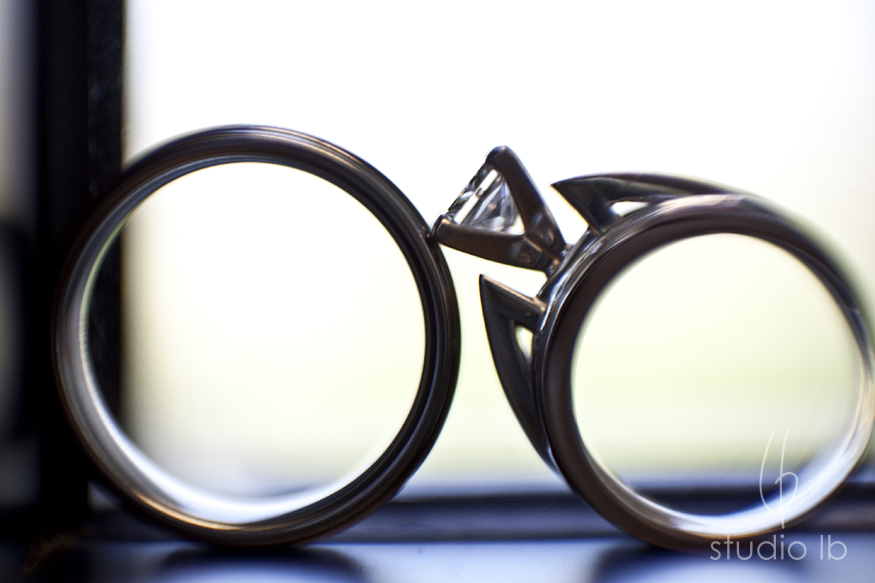 See? Sooo adorable!!! Briley and Cooper, you are the cutest twin boys I have ever met! Bryce, you are such a lucky uncle!!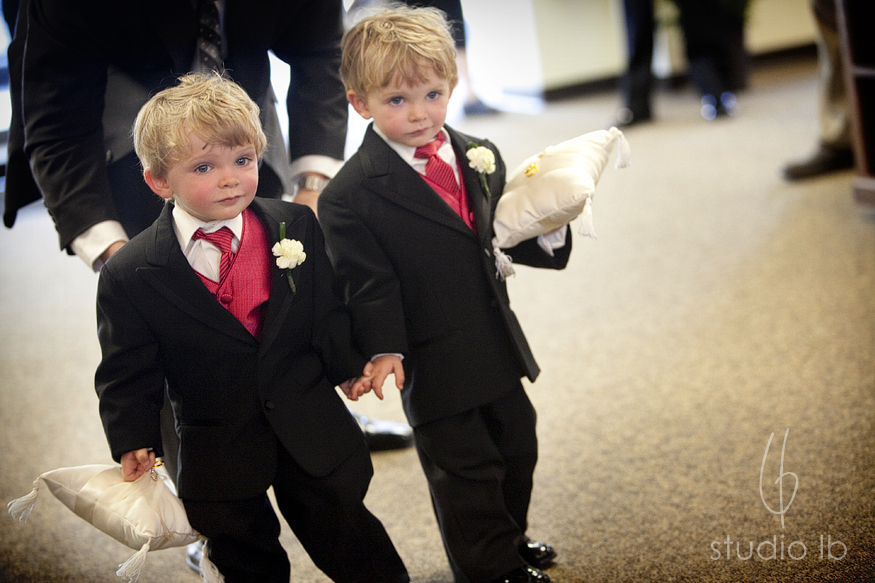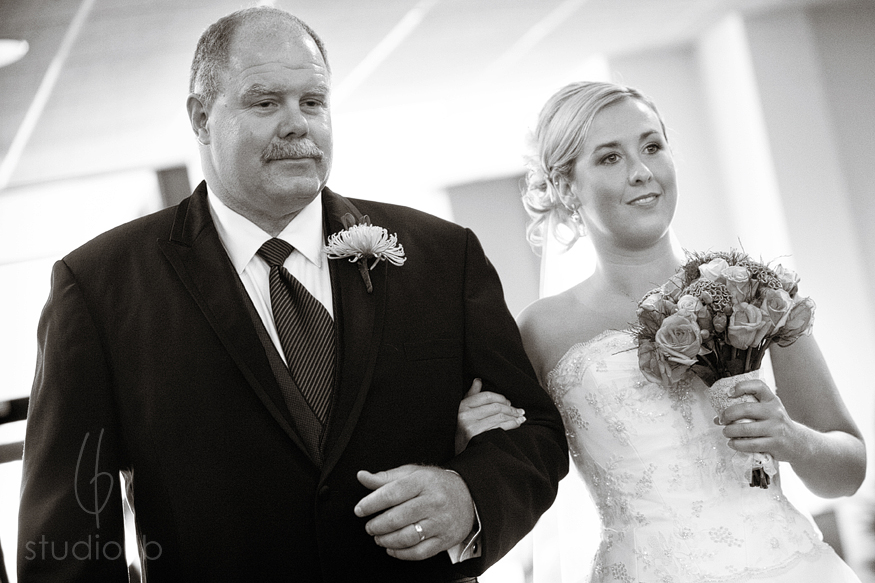 Guess who's excited to get MARRIED?! :-)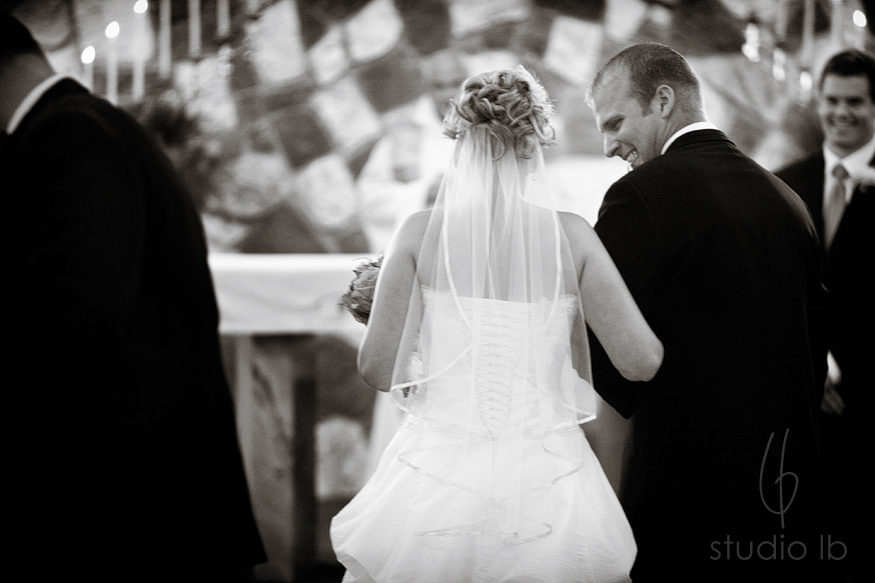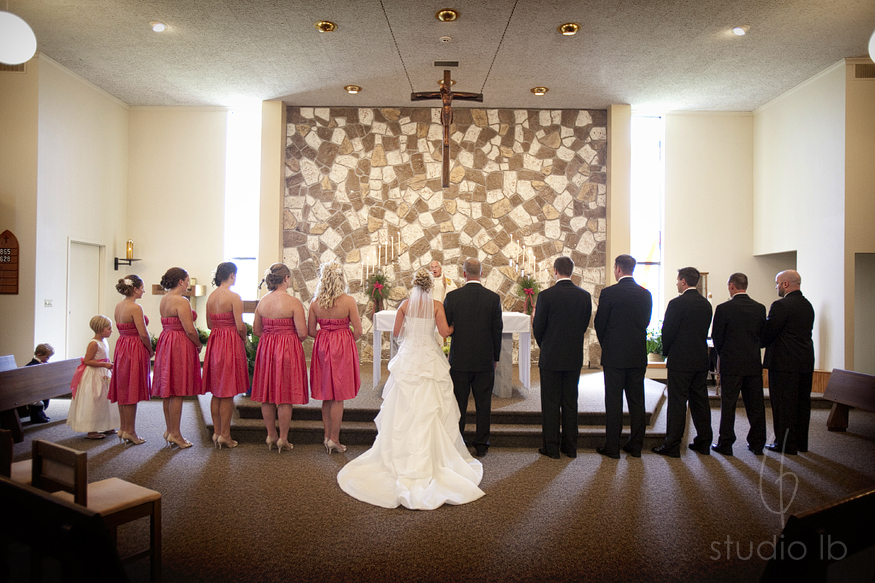 Sometimes I wish I could hear what they're saying to each other…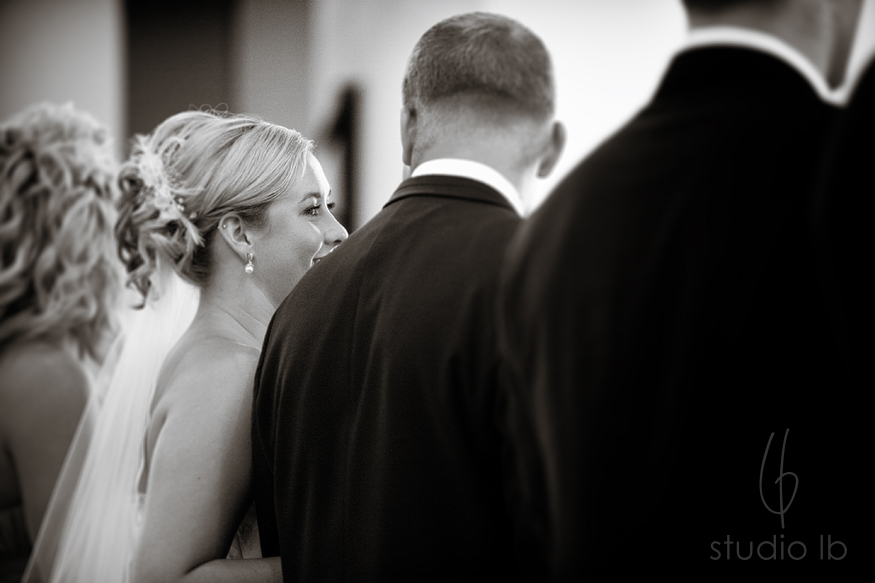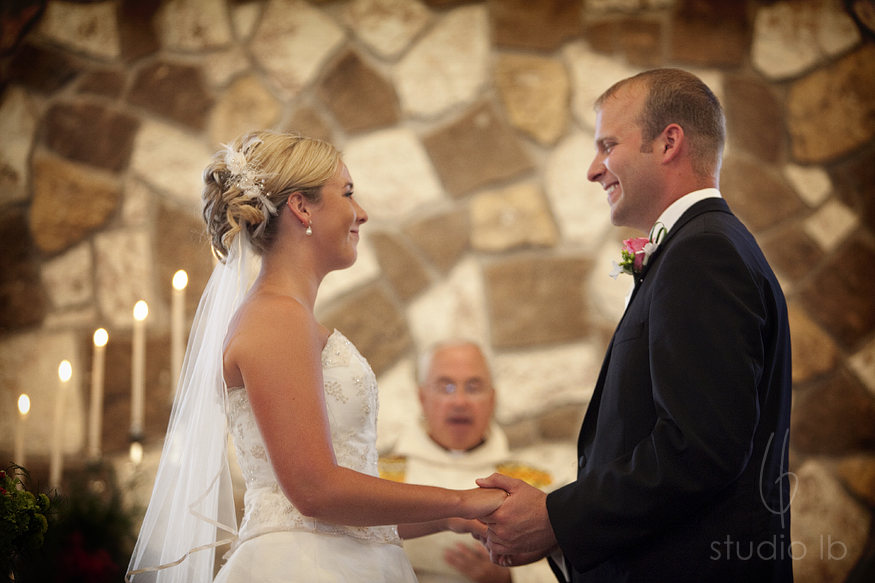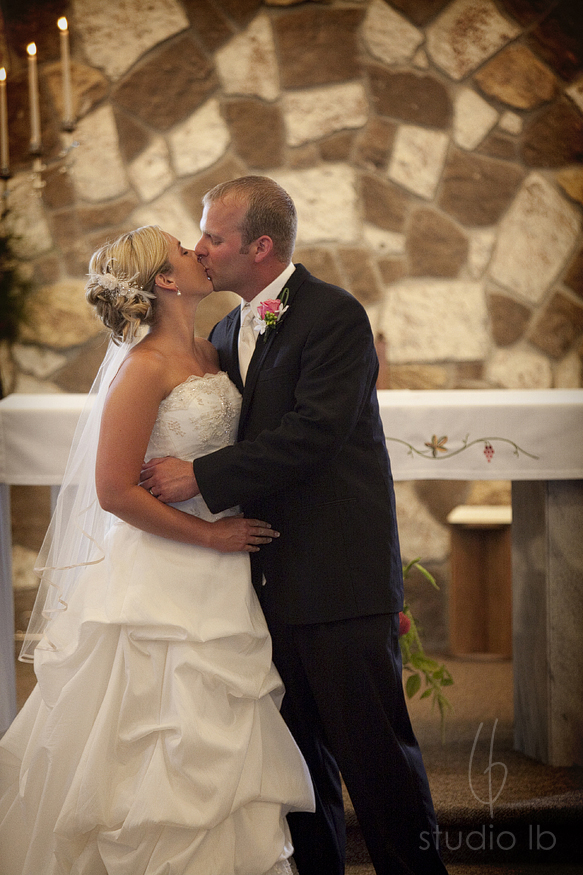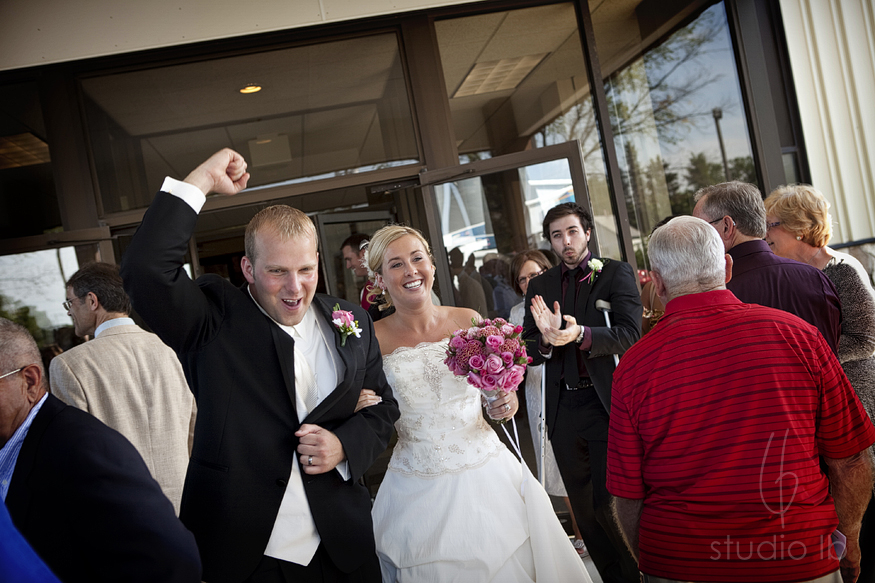 Ridin' the 'cool bus' over to the reception!!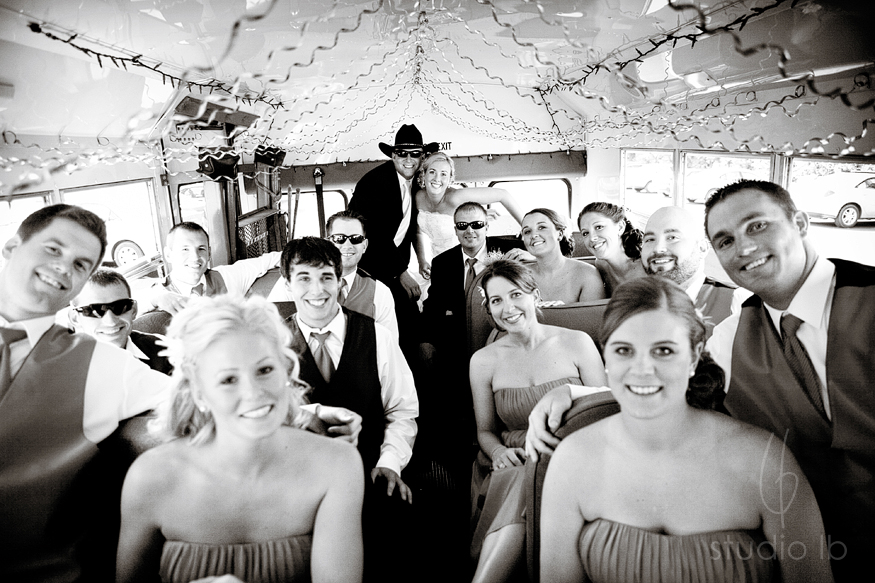 Their gorgeous reception was held out at The Seasons at Rose Creek in Fargo, ND.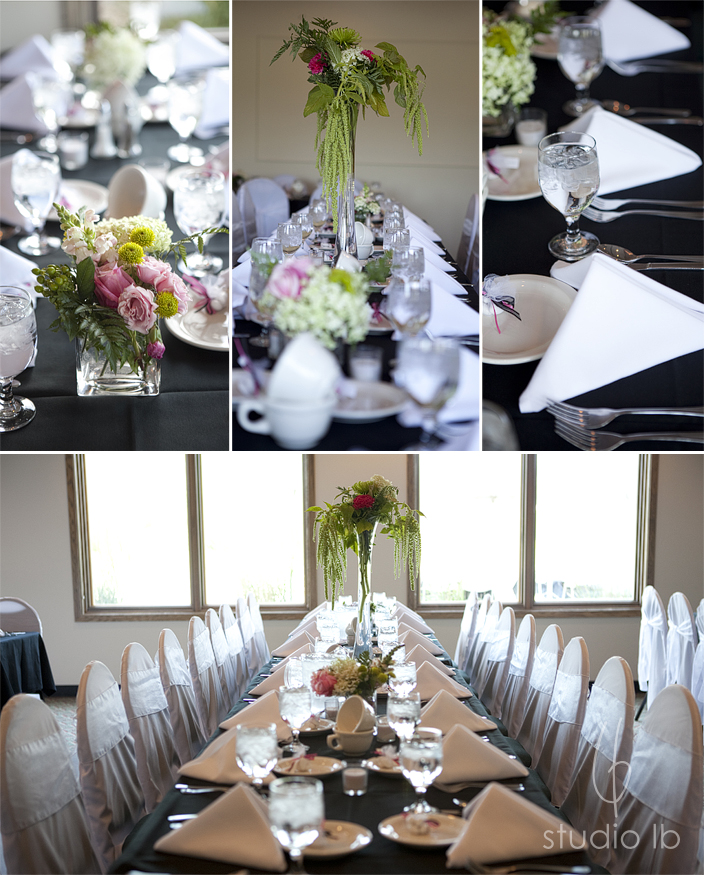 Bryce + Brittany played this great kissing/trivia game at their reception – when people clinked their glasses, the dj (Dude Walker's Music on Wheels) picked someone out in the crowd to answer a trivia question about the couple. If they got it right, they had to show Bryce + Brittany how to kiss. If they got it wrong, Bryce + Brittany had to show them how to kiss. Pretty entertaining if I might say so, myself! :-)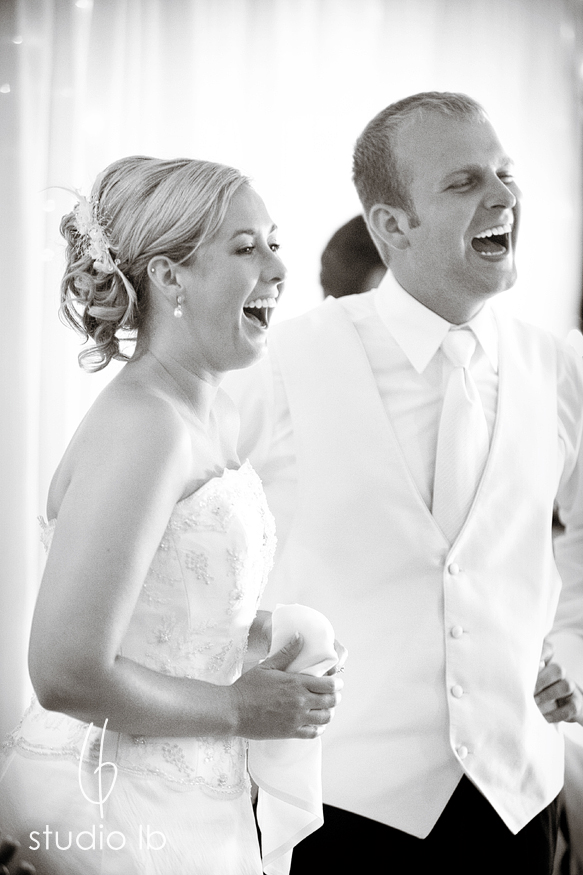 Showing how their parents are supposed to kiss: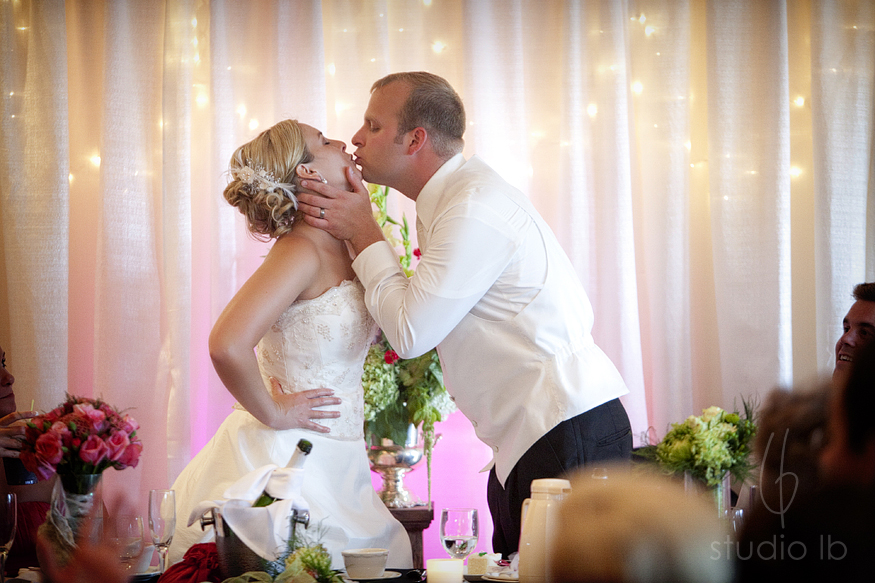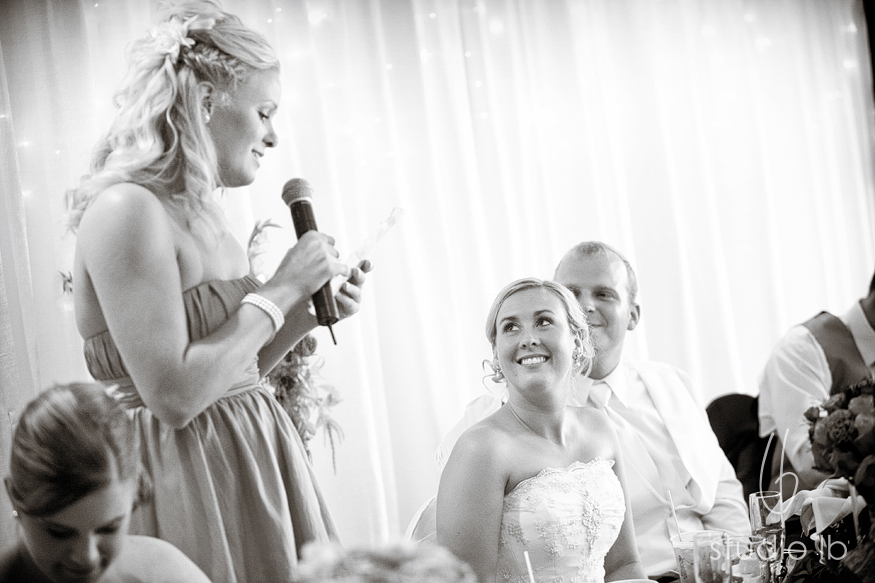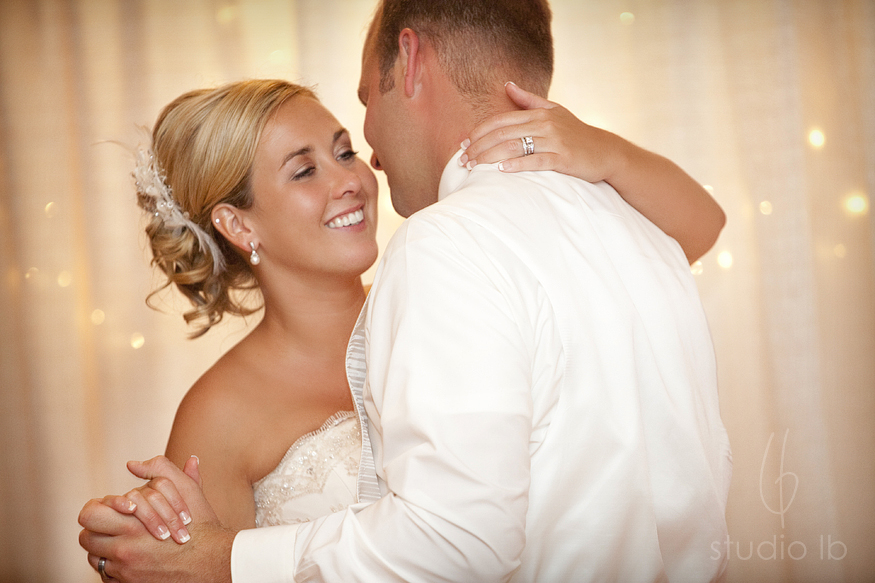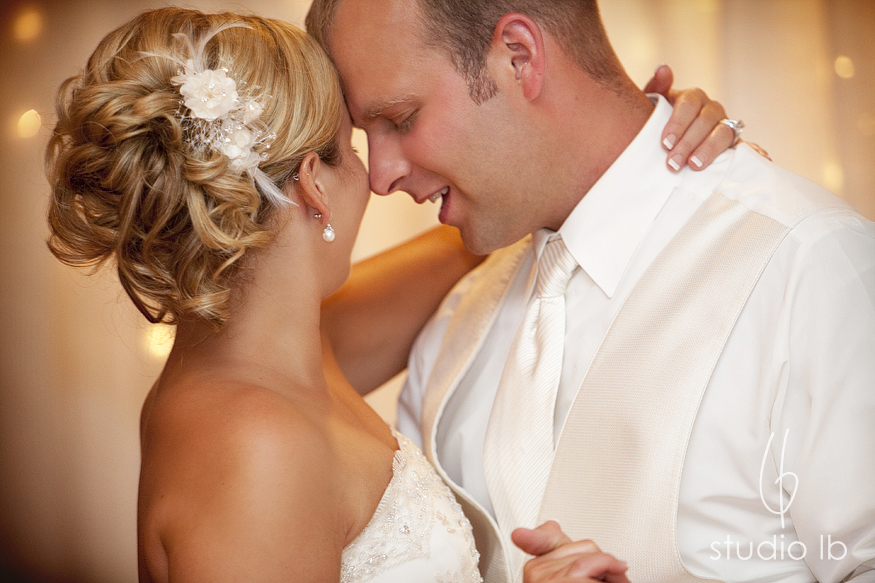 Brittany and her dad: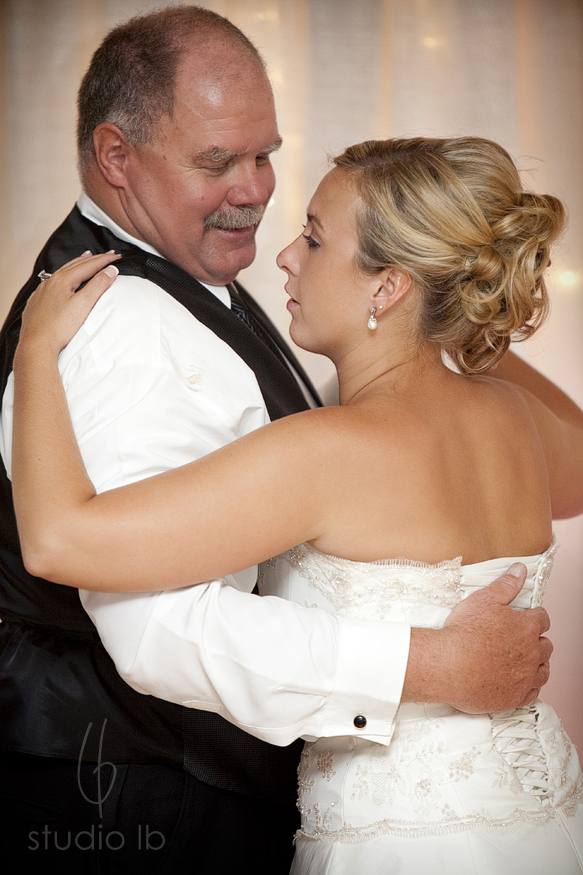 Bryce and his mom: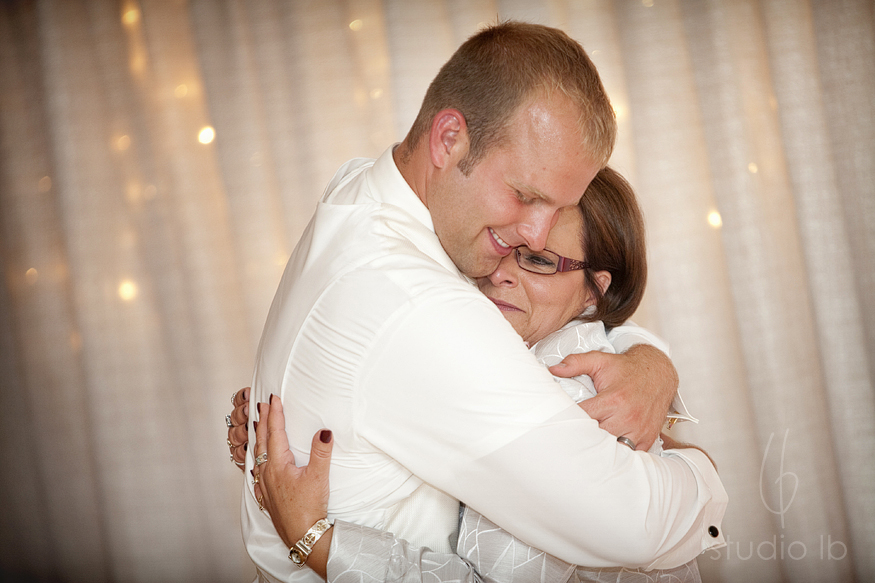 Penny – you're amazing. Not just because you wore these shoes all day long… but it does give you tons of bonus points from me! :-)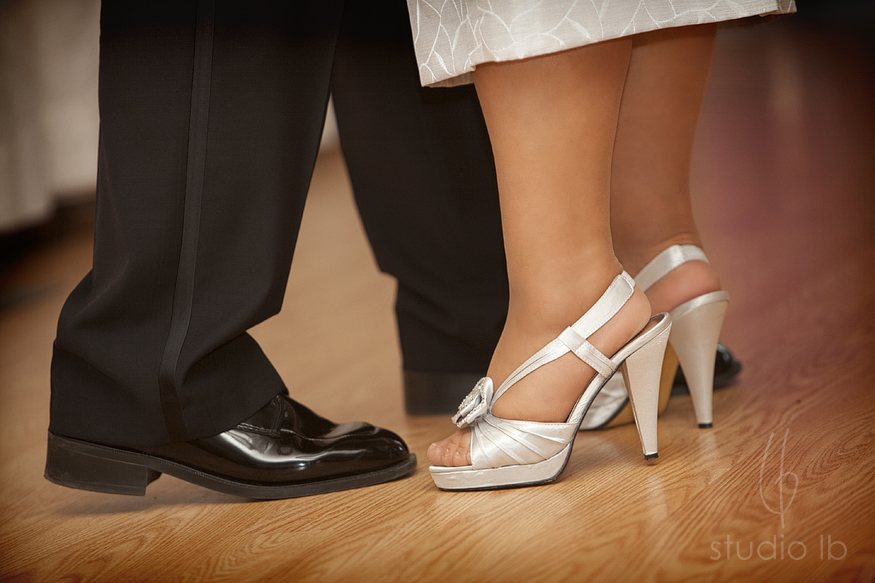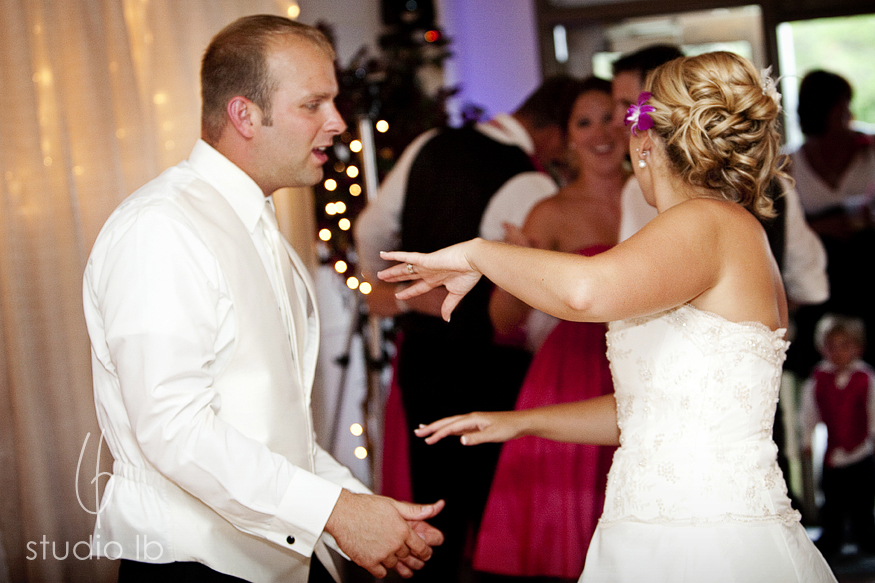 Sorry, Bryce. I had to. You're just so good at singing Taylor Swift. :-)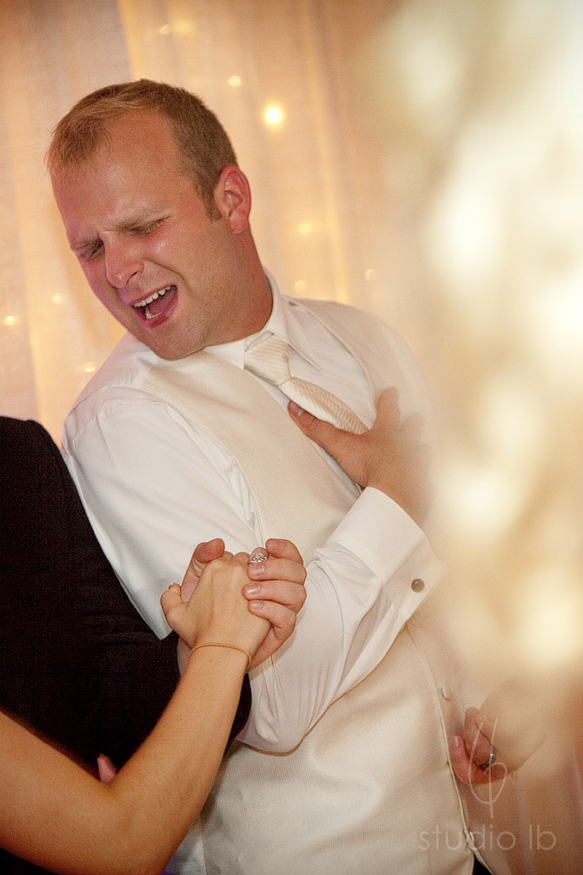 Note to self: spend some more time out on the boat. I look like a ghost next to all my brides!!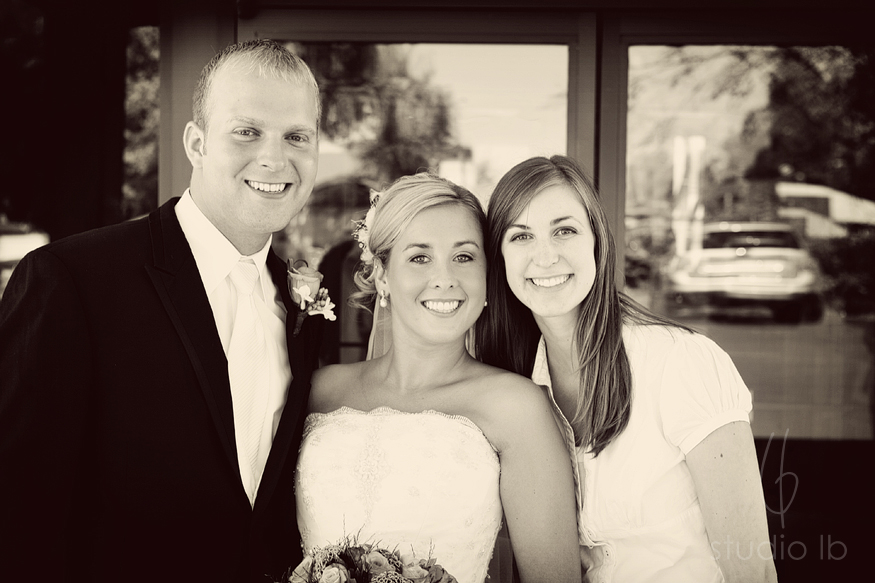 Bryce + Brittany – thanks so much for having me as your wedding photographer. I seriously had SO MUCH FUN at your wedding!! I loved capturing every moment of your wonderful day! I'm actually kinda bummed that I don't have any more excuses to take photos of you two!!
I hope you're having a great time on your honeymoon!! Bryce, enjoy your new mountain bike. Brittany, take some time every day to look at your extra bling. And like your grandmother said, look at the 'kissing book' if you ever need to remind yourselves how much you love each other. :-)
AND funny story… as I was saying goodbye to Bryce + Brittany at the end of the night, Bryce invited himself to my wedding. "You're so great and your wedding is going to be so much fun and I want to be there!!" Okay, Bryce. You win. You and Brittany are officially invited to my *someday* wedding. :-D
Comments
comments