My friends Tim and Loni were the ones who gave Tammy and Josh my number when their wedding photographer cancelled at the last minute due to a family emergency. After Tammy and Josh booked me, Tim and Loni offered to give me a ride out there and back for the wedding – there's no sense in bringing two cars for three people going to the same event, right? Luckily I can work from anywhere as long as I have my computer because we drove out to Rapid City last Sunday and came back yesterday!
The whole week was awesome and of course went by way too fast!! I hiked Lovers' Leap Trail with Lance, got all my work done that needed to be done, and signed a lease on an apartment for when I move out there this September!!!! The wedding on Saturday was just icing on the cake for me! It was my very first Rapid City wedding and it was beautiful…but I'll blog more about that later!
I love sharing good news, and good news deserves to have a photo along with it. Here are some baby barn swallows that were keeping cool in the shade of Lance's car. I think that anything baby-sized is just adorable!!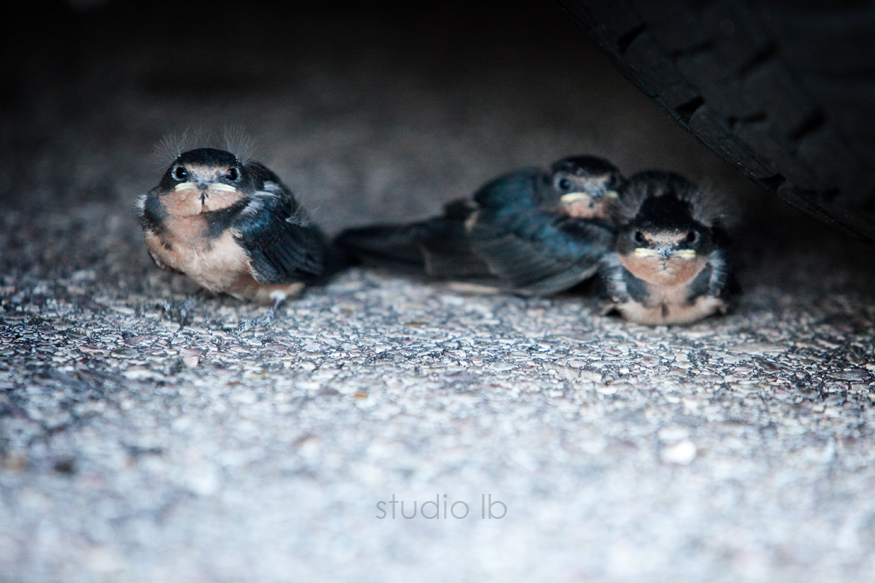 Comments
comments