Oh, October. Beautiful October. Let me tell you why I loved October.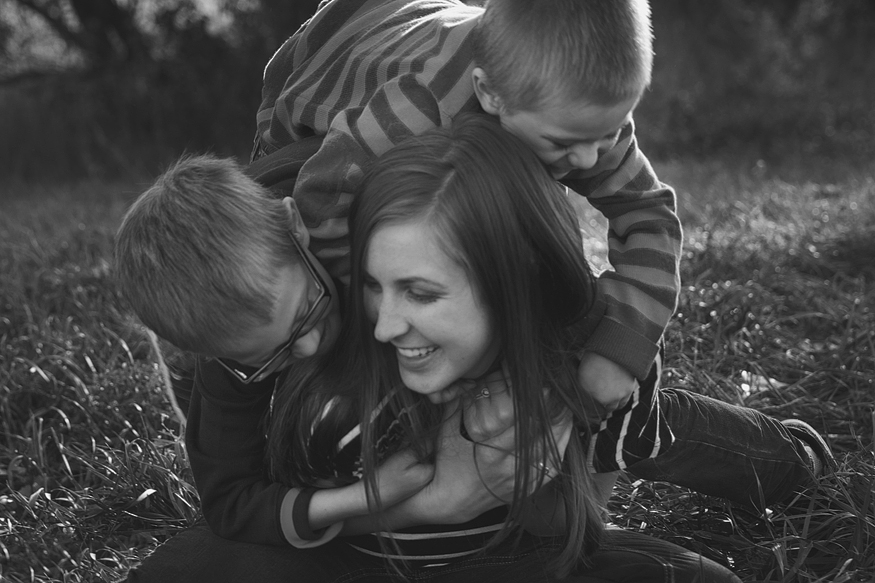 We've had the most wonderful fall this year. Colors for days  –  all the days in October, actually. Pumpkin flavored beverages everywhere I go (yes, I'm one of those girls). Also, it's officially boot/scarf/cardigan wearing season – hooray!
Family – oh, I love them to pieces, but man do my nephews have a lot of energy!! My sister-in-law snapped this of me and the boys after we wrapped up their family photos. They thought it would be more fun to tackle and tickle me than it would be to sit and smile for a photo. I'll take it. :-)
What else did I love about October? Passing my glucose test, dates with friends, feeling our baby wiggle and kick more and more, and taking pretty pictures of people in love. Pretty good October.