"Let's go for a sunrise stroll, I found a new spot in the Black Hills that you're going to love!"
Little did she know, this stroll would not just end at a beautiful view, it would be the beginning of the rest of their forever together. You see, he had surprise up his sleeve and a ring in his pocket.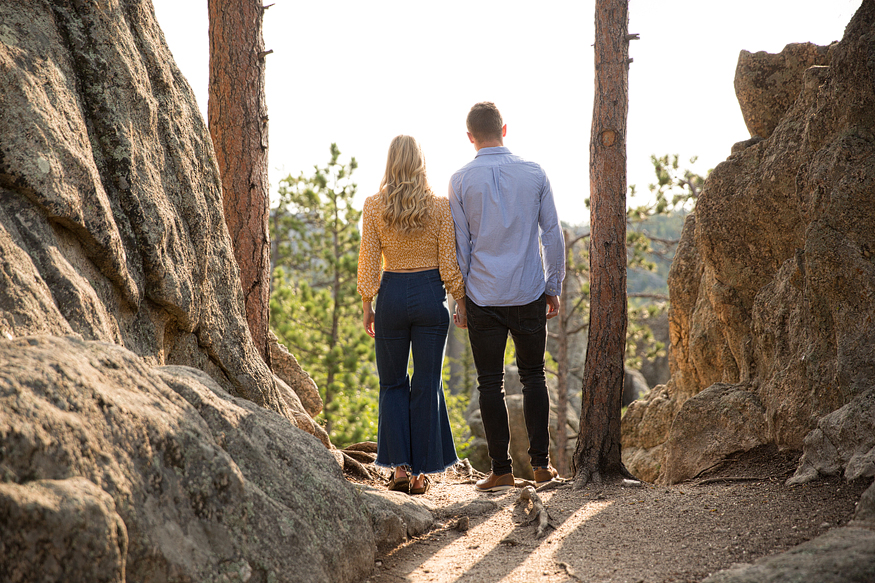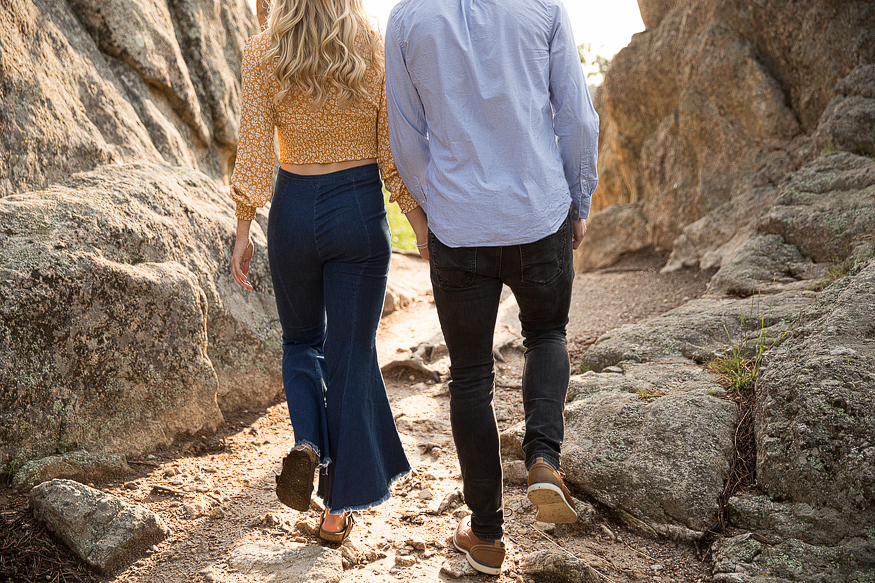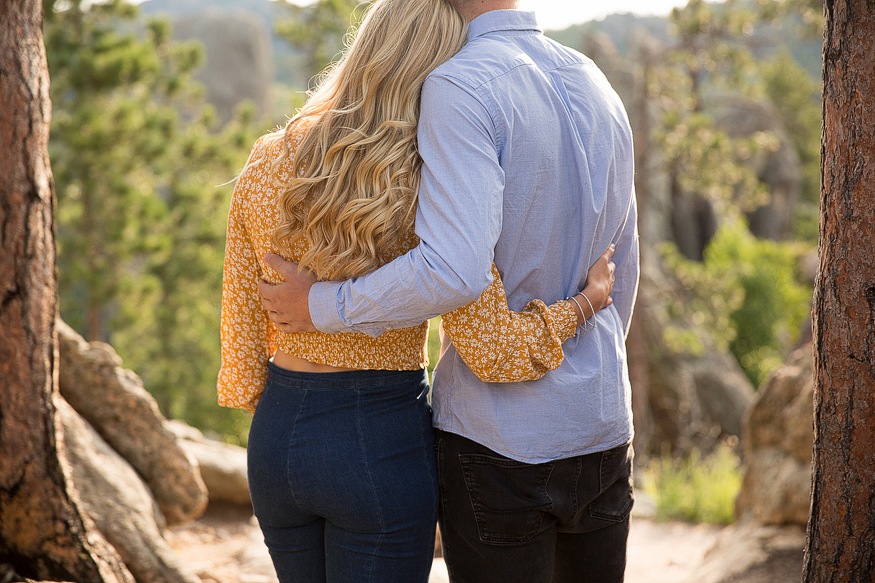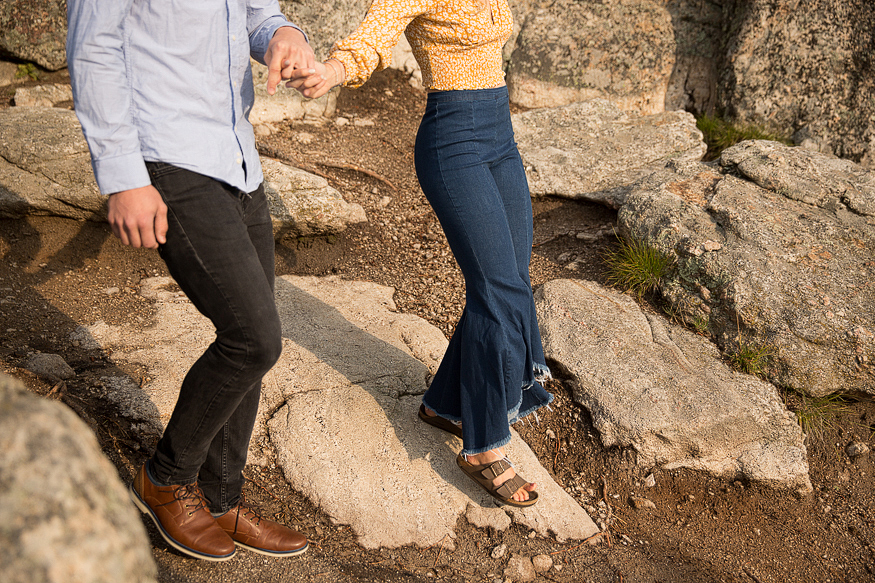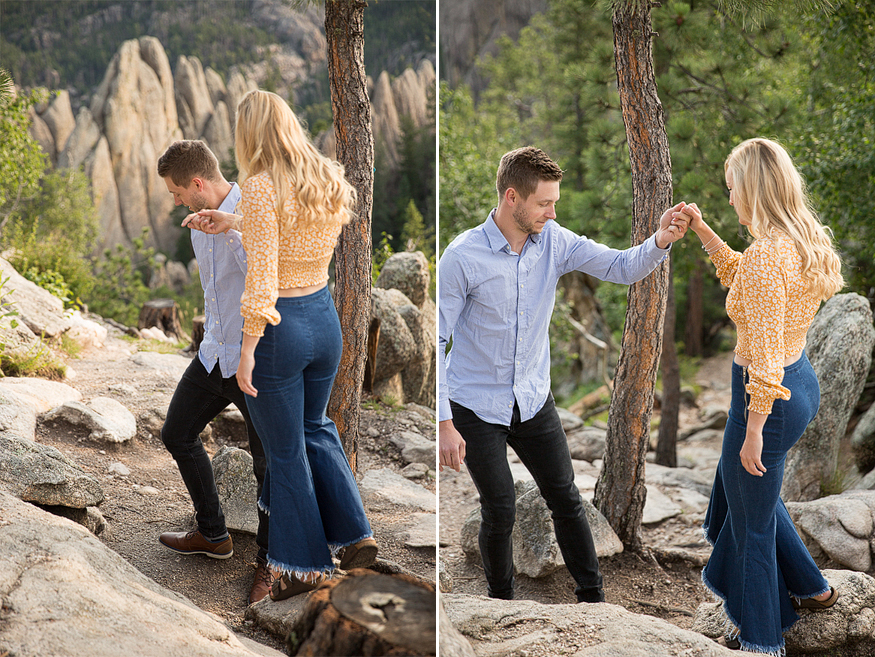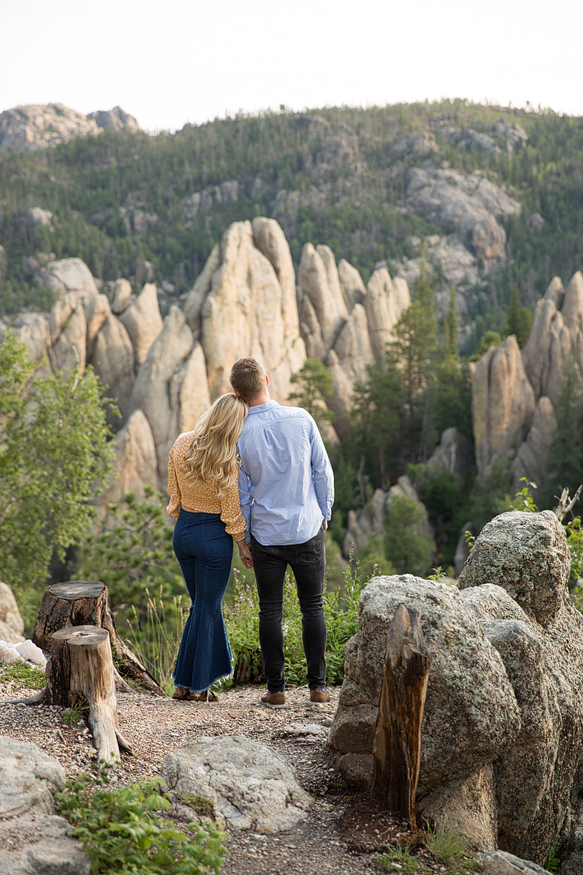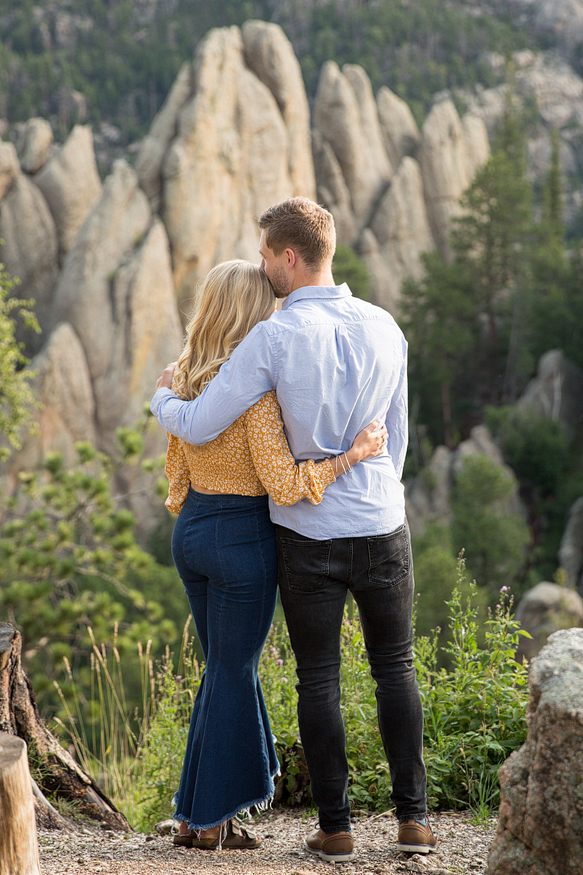 After a moment of soaking in the view, he couldn't wait any longer. He started telling her how important she was in his life and how he couldn't imagine his life without her. He wanted her to be by his side forever, for all the ups and downs and sunrise strolls for the rest of their lives.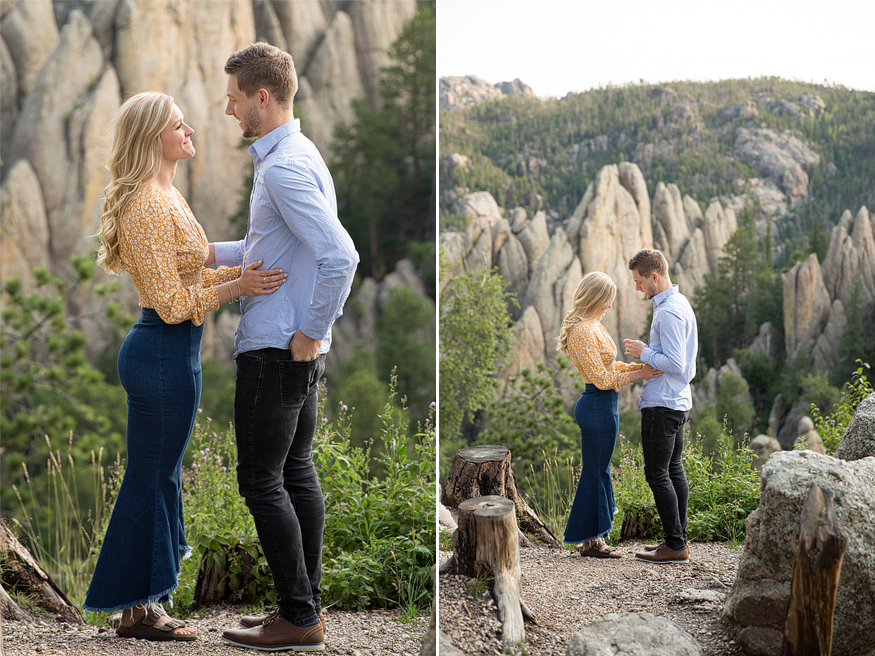 He pulled out the ring, got down on one knee, and asked for her forever, because not a day less would do.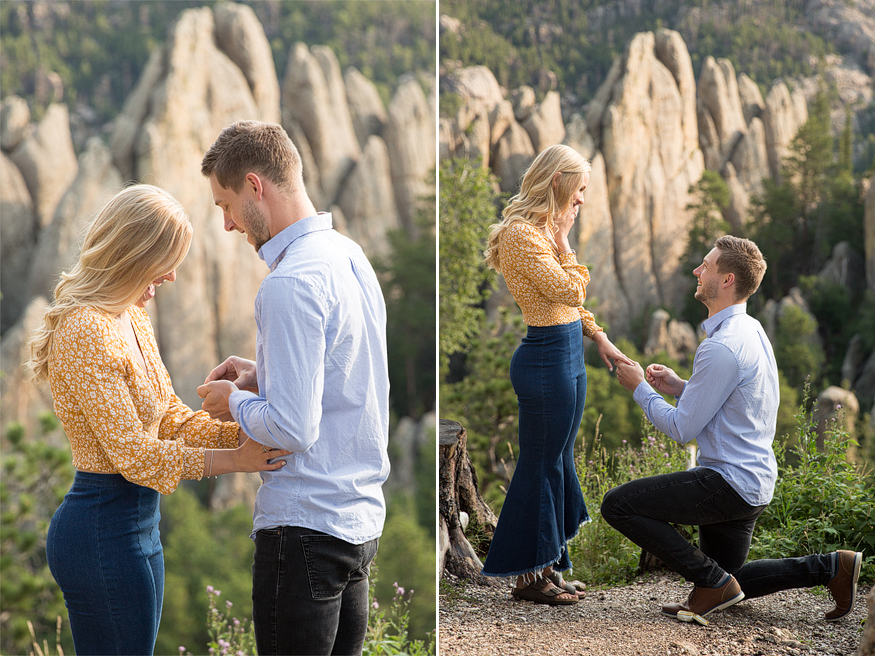 She said yes. ;-)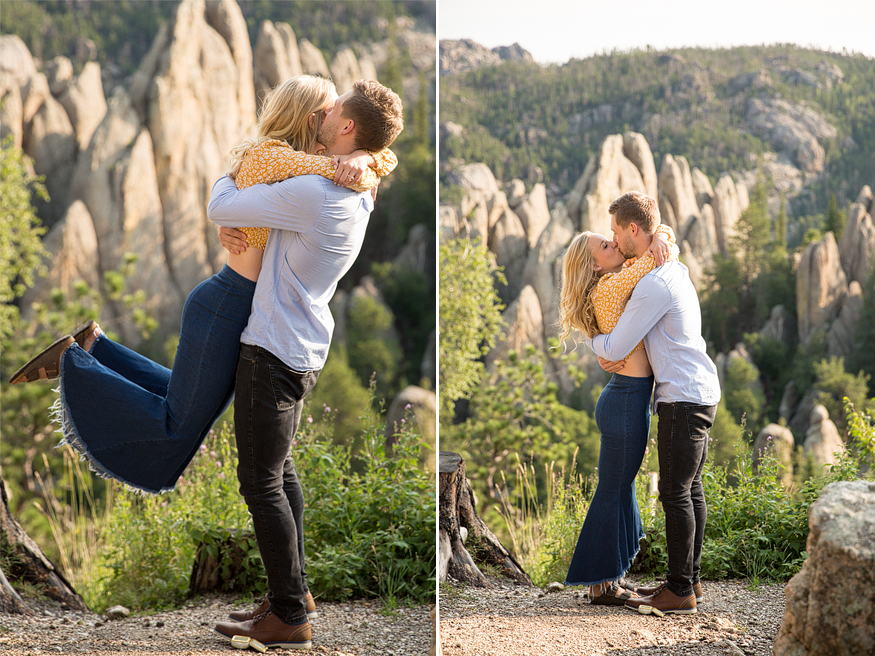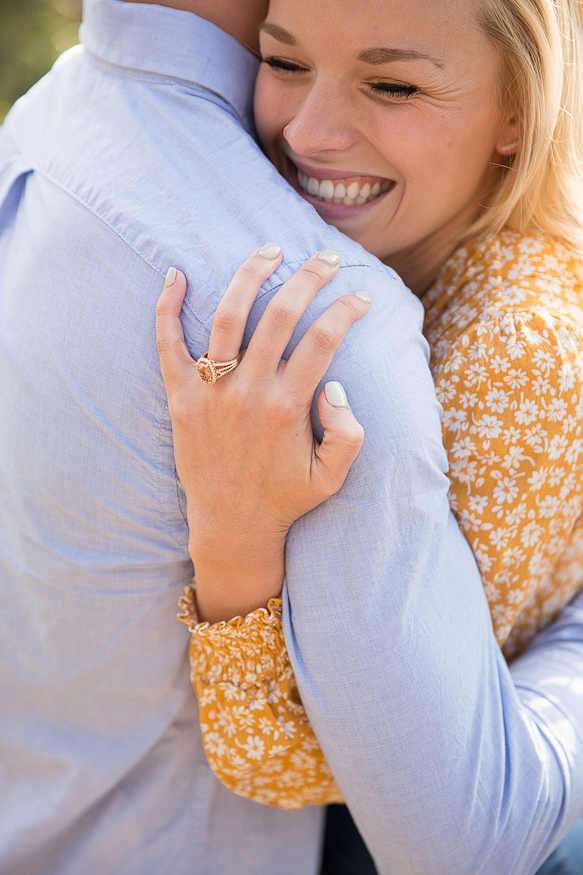 While on their 'life changing stroll,' Sarah from The Vintage Lease had set up a lovely little celebration table, complete with coffee, champagne, and peaches and cream.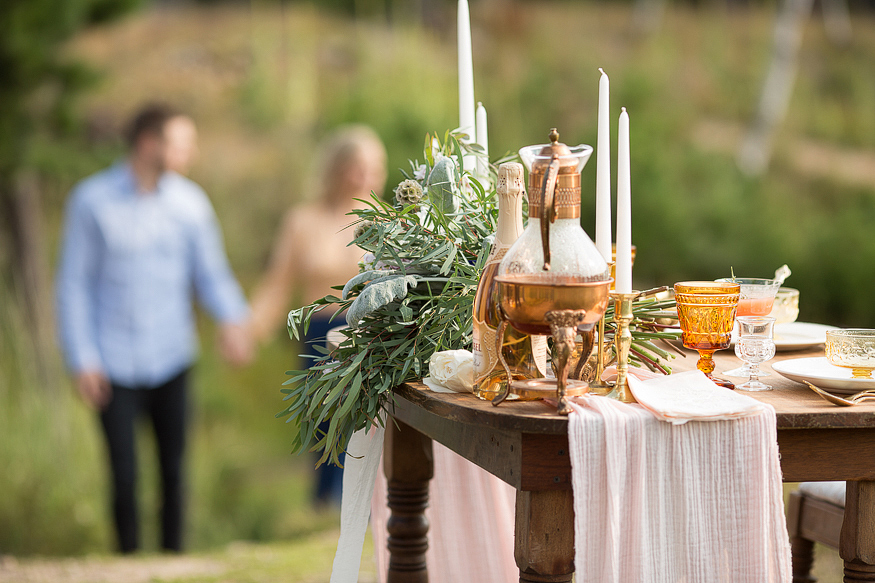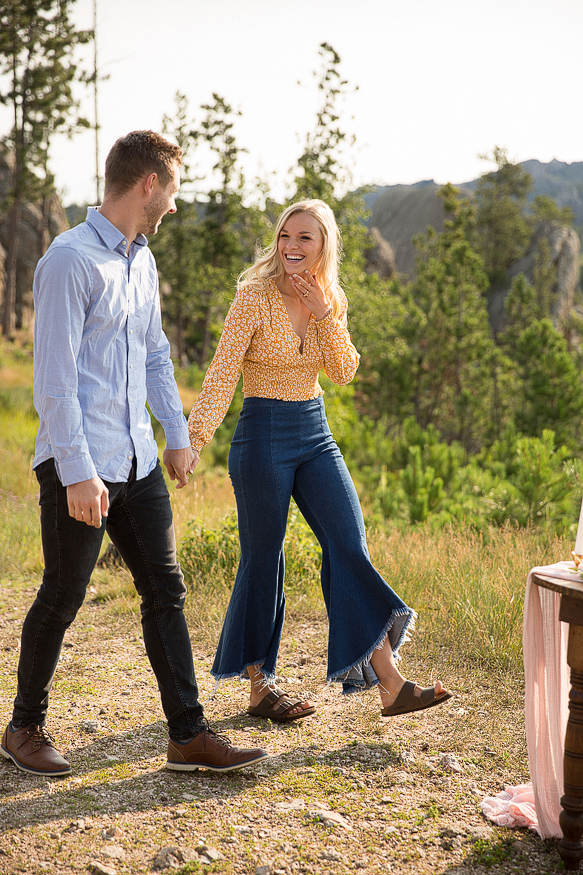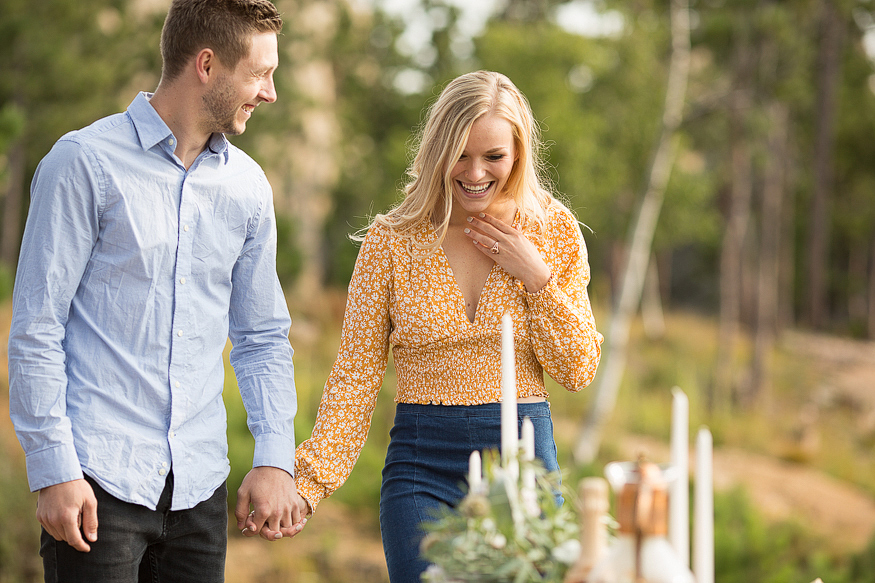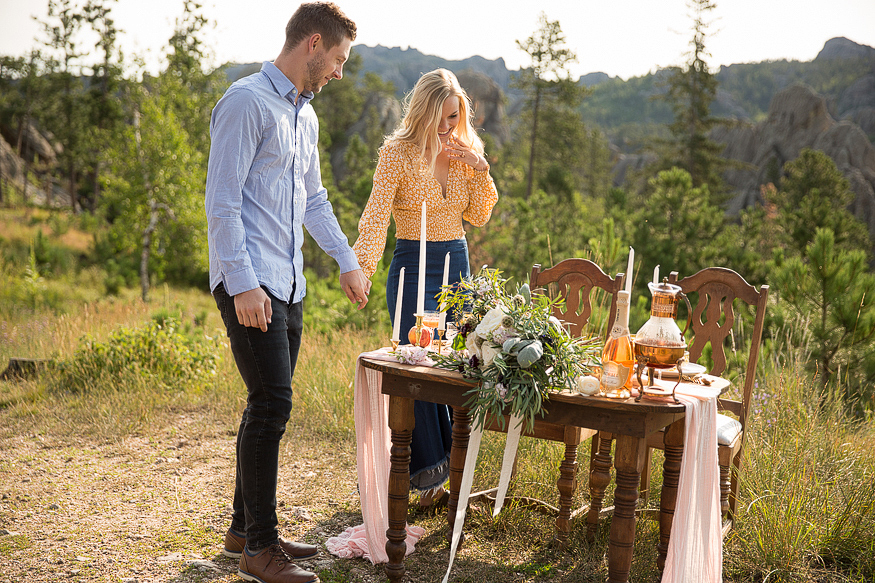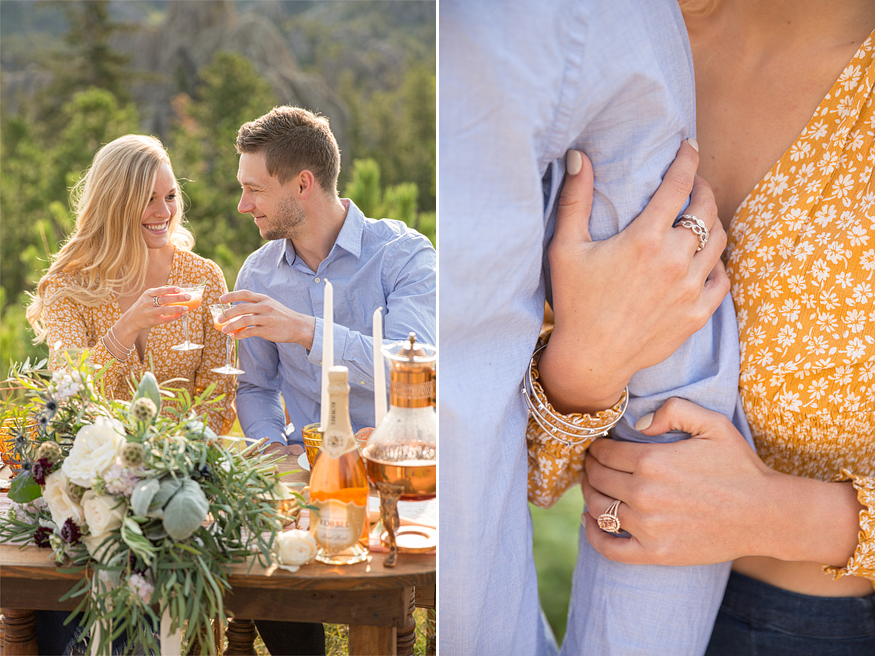 A huge thank you to the following vendors for putting together this styled proposal.
The Vintage Lease – Sarah had the vision to put this together and style the table
Hubbard Visuals – Nick and Kaylee put together a lovely video of the occasion
Riddle's Jewelry – provided the gorgeous gems
S&Co. Boutique – Sami provided Tessa's stylish outfit
Jake & Tessa Wolter – the lovely models
Jenny's Floral – Jenny put together the amazing bouquet on the table
Studio LB – I had the honor of photographing all this beautiful-ness!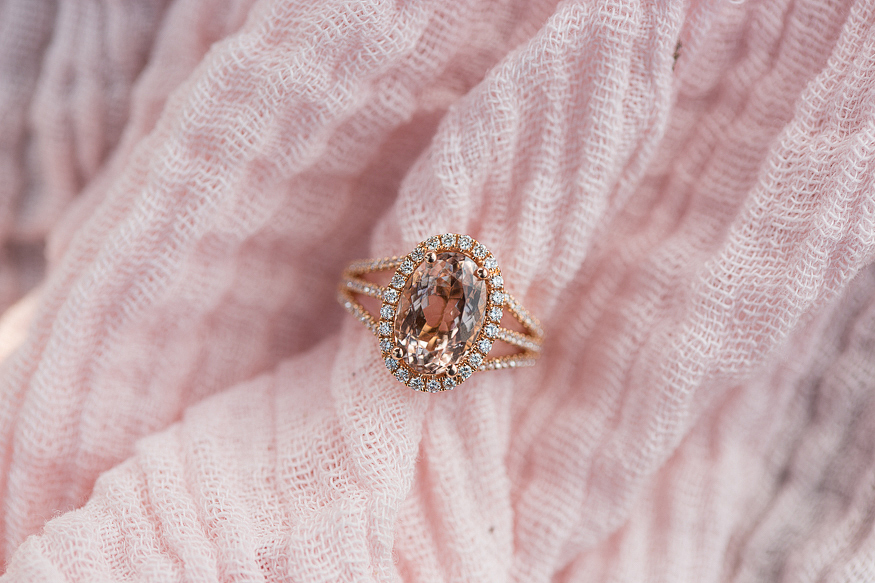 Comments
comments