All of you brides out there (already married or soon-to-be), I want you to raise your hand if you tried on your wedding dress before the wedding.
Now, I want you to raise your hand if you tried on your wedding day makeup. Hair style? Accessories? Shoes?
These might sound like silly questions, and some of them might not even apply to you, but as a wedding photographer I have seen some pretty ridiculous scenarios all because someone forgot to make time to 'try it on.'
First of all, please please please don't try out brand new make up on your wedding day. I once had a bride look like a pumpkin because her brand new foundation wasn't the right shade to match her skin tone. Thank goodness she was used to the brand – how awful would that have been if she had an allergic reaction to the new makeup?! My advice: hire a makeup artist and do a trial run a few weeks before the wedding (right when your spray tan is the perfect shade). Makeup artists know how to make makeup look good in real life AND in photos. Also, ask if they'll stick around during photos to help with touch-ups.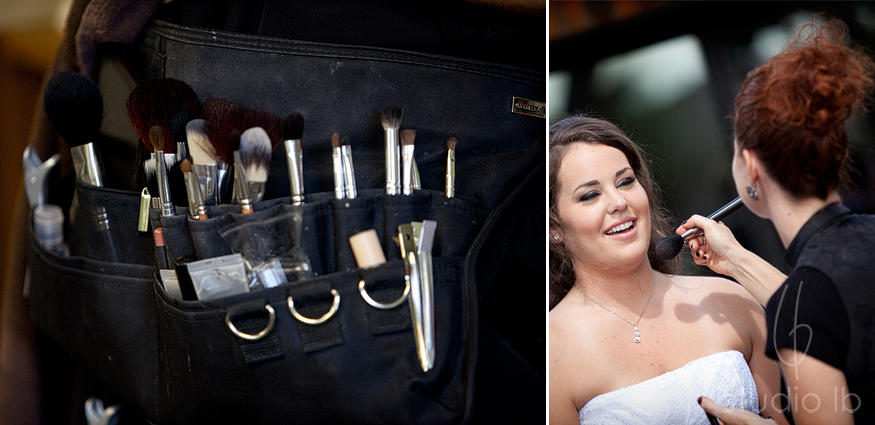 Your hairstyle? Try it on! If you want your updo to stay up or your curls to stay curled all day long, ask your stylist to have a practice run to make sure you love how it looks from all angles.
Your accessories? Try them on! There are so many cute accessories out there – from necklaces to earrings to hair clips to garters – and they are all meant to help you feel even more glamorous on your big day. Find a worry-free necklace that won't twist or hang too low. If you don't wear earrings every day, wear them for a few days before the wedding so your ears don't get irritated on the day of. And this is just me, but I can't stand wearing a garter. They're itchy and annoying and I'd rather not have anyone try to take it off with their teeth. But that's just me. However, I happened to find this little beauty a few weeks ago, and if it's anything like VS's lace-waist hiphuggers, it has GOT to be comfortable.
And, last but DEFINITELY not least. The shoes. I have seen some pretty rockin' shoes this past year, and some pretty amazing girls have worn them all. day. long. However, if you are planning on wearing stiletto heels for the big day and but your everyday shoes are flats, make it a point to wear your wedding shoes around your apartment for a few weeks beforehand. Your feet will thank you.
AND if you're planning on wearing some Manolo Blahniks (ahem, Paige…) please be advised that I WILL dedicate a portion of your wedding day to photograph your shoes. :-)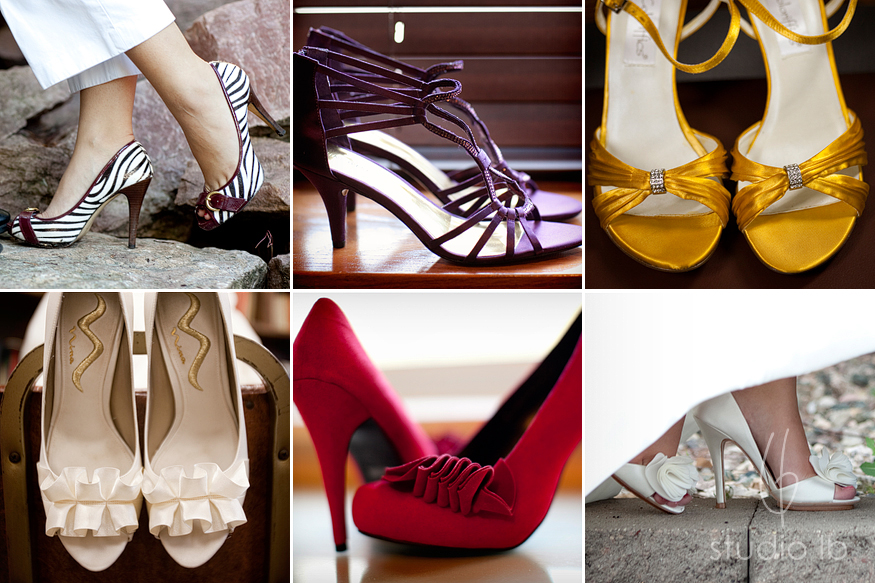 Comments
comments