Most people I know consider the weekend to start Friday evening and last through Sunday night. For me, it's a little different.
On Sunday, I go to church and back up and convert all my photos from the weekend if I haven't already done so the night before. Sunday evening I relax. Comparable to your Friday night.
Your Monday is my Saturday. While you are back at work, I am finally getting to take a day off. Thankfully, Lance worked his schedule out perfectly this summer so that we BOTH have Mondays as our weekends.
This 'weekend' (your Monday) we took a fun little trip to the badlands. We started our day with a tour of the Minuteman II missile site and launch control center. Pretty cool stuff. I had no idea there were so many missiles stationed here during the Cold War!! But then again, I really don't know much about history. Of any kind. At all.
After our tour we took the Badlands scenic route just a few miles south of I-90. It was SUPER windy, but that didn't stop us from going on a few scenic walks and taking a few photos: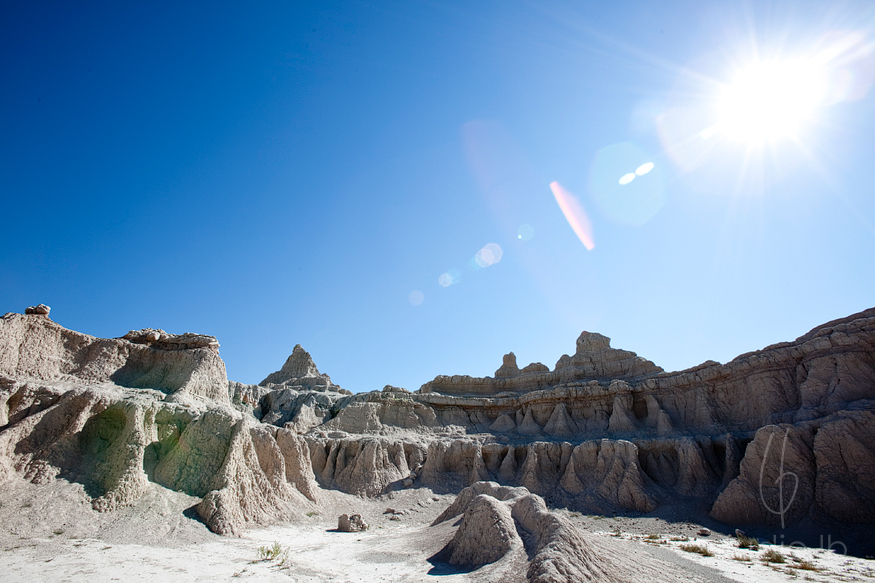 Our shadows on the floor of the badlands!!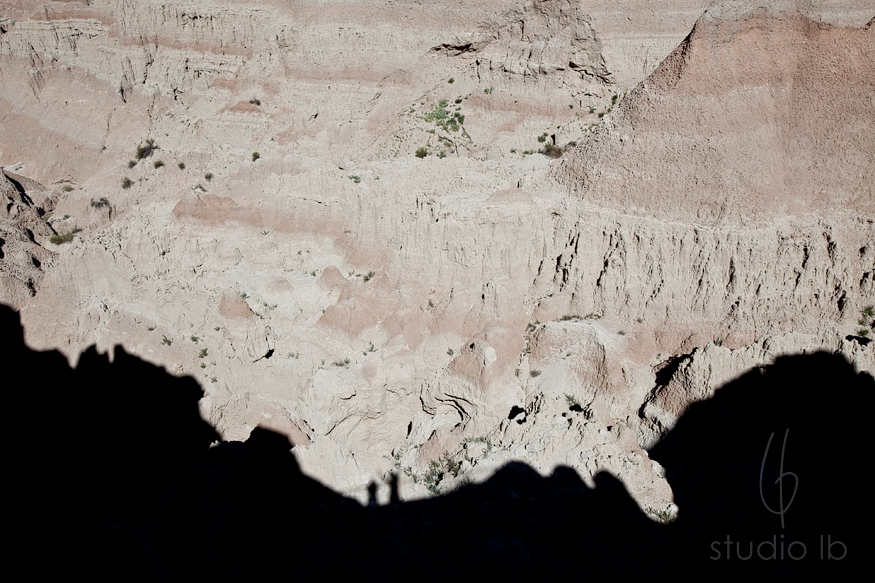 And our real selves at the top!! Our hair has definitely seen better days…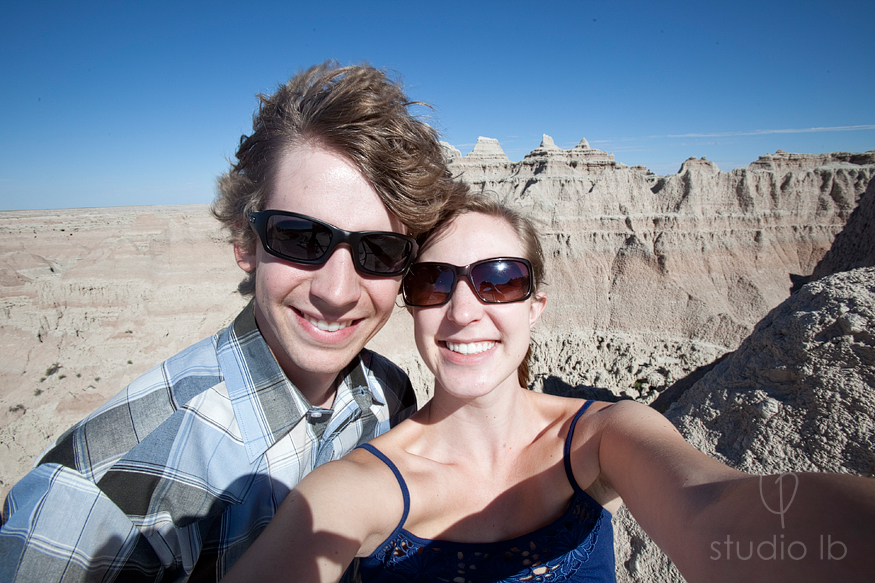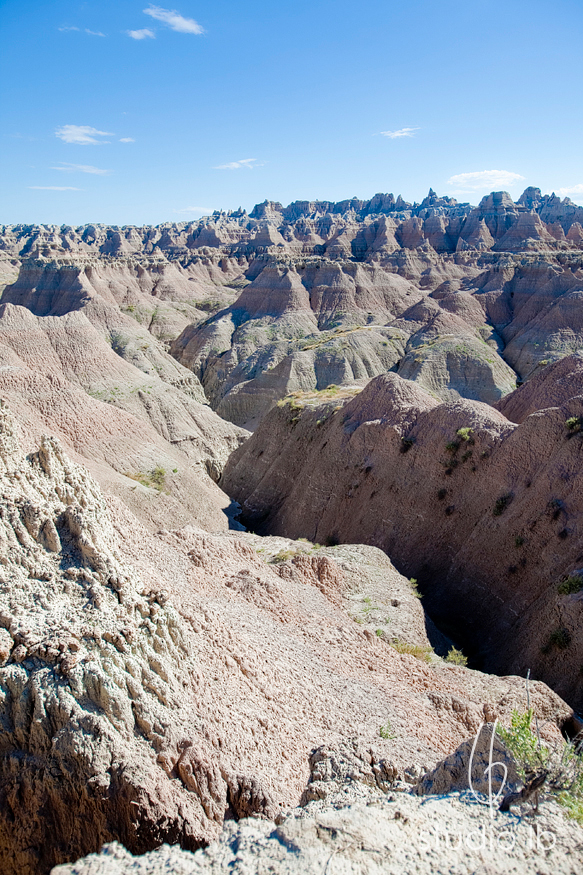 I wanted to tip-toe to the edge of this landing, but it was soooo windy, I was afraid a gust would come up and knock me over the edge!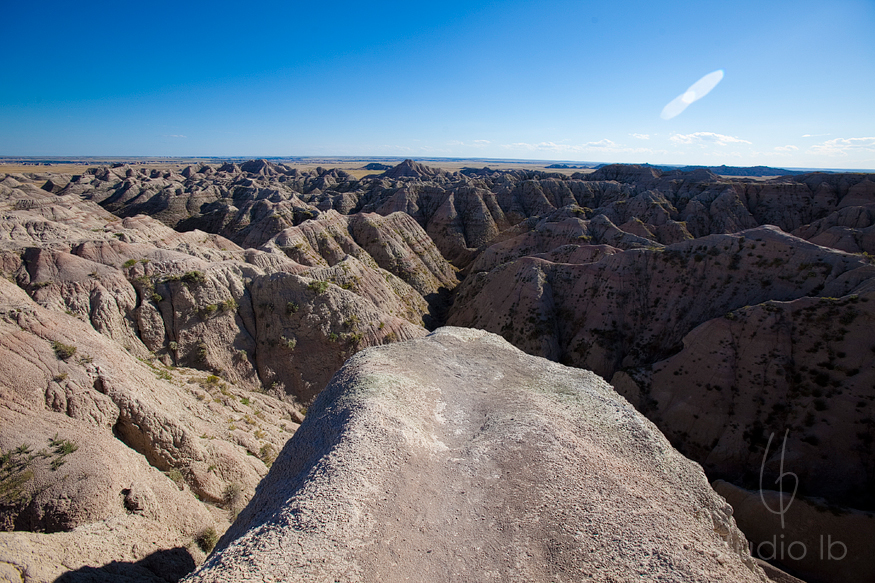 And the excitement of our trip…… se it?! I didn't at first.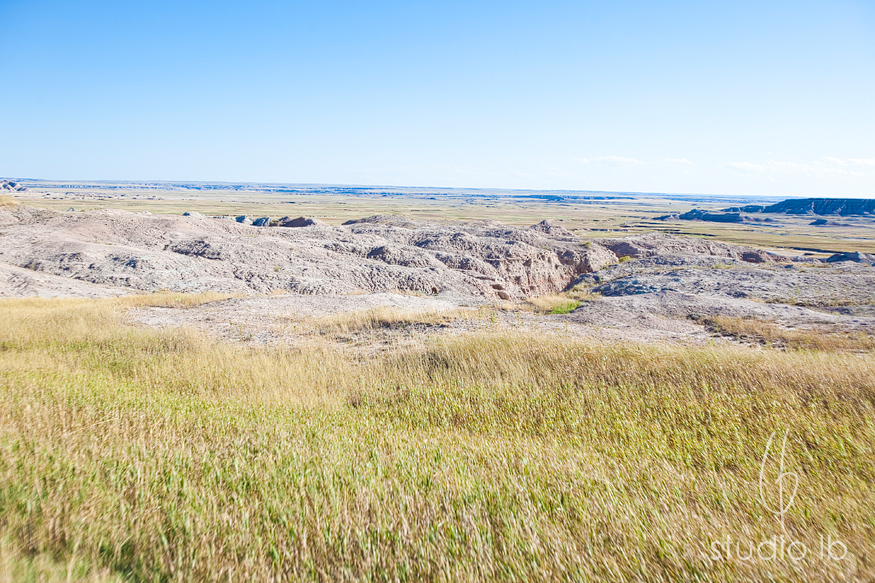 A bobcat!!!!! I only brought my super wide-angle lens for this trip, so I couldn't get a close-up of him. Instead, all I have to show is this super-grainy zoomed-in version. Lance said he was really big. Probably 40 pounds. This means nothing to me. I just smile and nod. :-)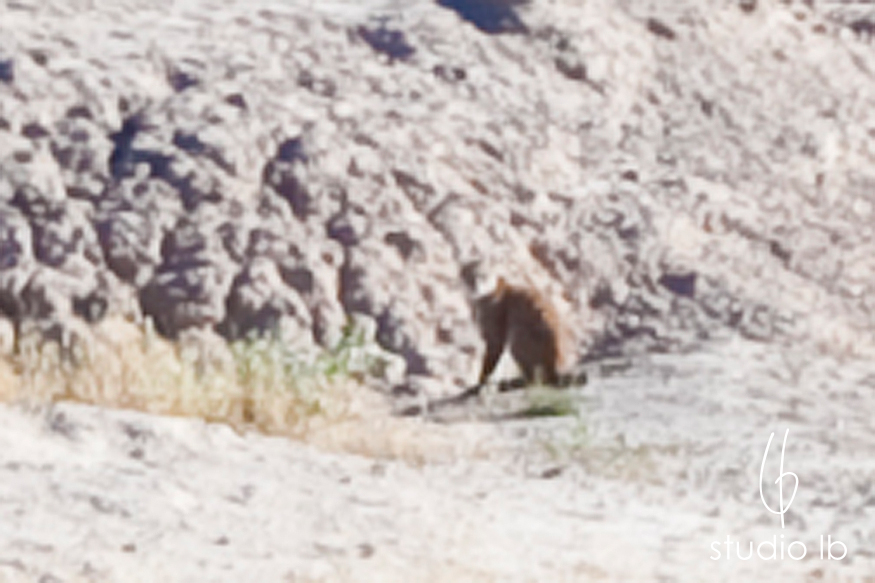 So now, back to my 'week' – I've got a pile of emails to go through, orders to get printed, weddings to edit, packages to mail…. and no motivation to get it done. Helloooo 'Monday!' :-)
Comments
comments