When Sarah from The Vintage Lease asked if I would be interested in photographing a styled elopement, I said YES without any hesitation for a few reasons:
Her work is so lovely and thoughtful, and I know her enough to trust her vision completely.
Elopements are small, so recreating any part of this shoot for a real wedding would be so easy and realistic!
SUNRISE IN THE BLACK HILLS, need I say more?
On the day of the shoot, I was so excited for what Sarah had put together, but I also wanted to be super intentional about making this look as real as possible, so we had our already-married models do a first look. They were so sweet to play along with all of our ideas, and I hope this styled elopement can provide plenty of real inspiration for anyone out there planning their own elopement. :-)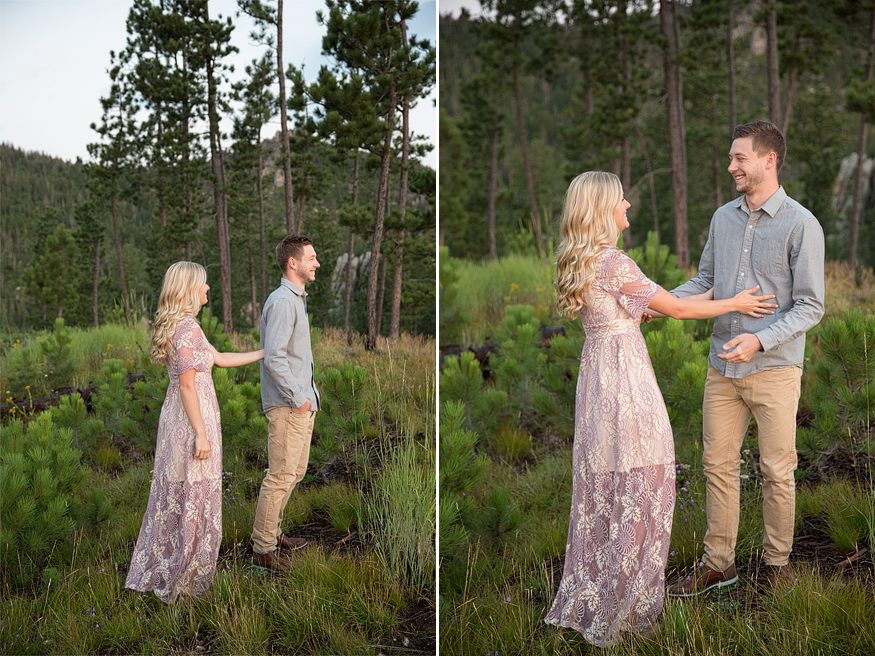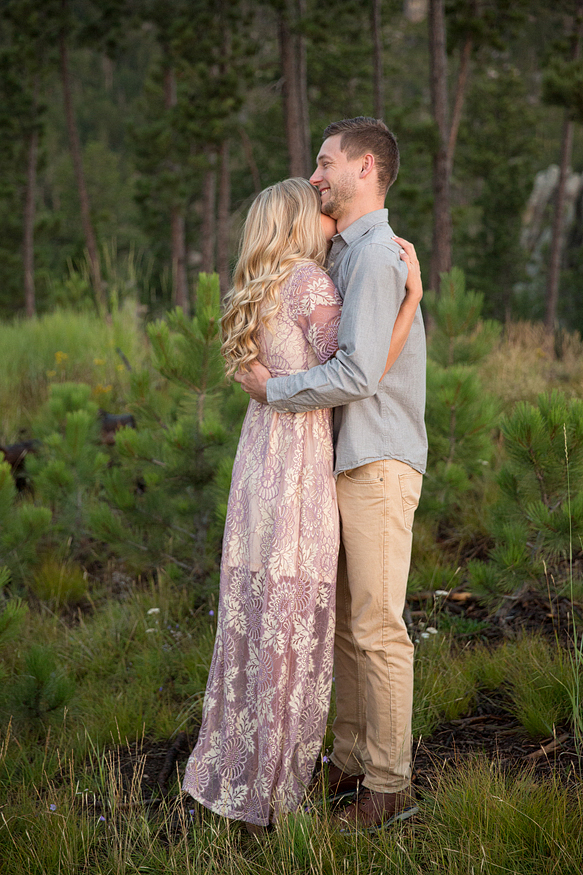 The groom then surprised his bride with some new earrings to match her wedding ring.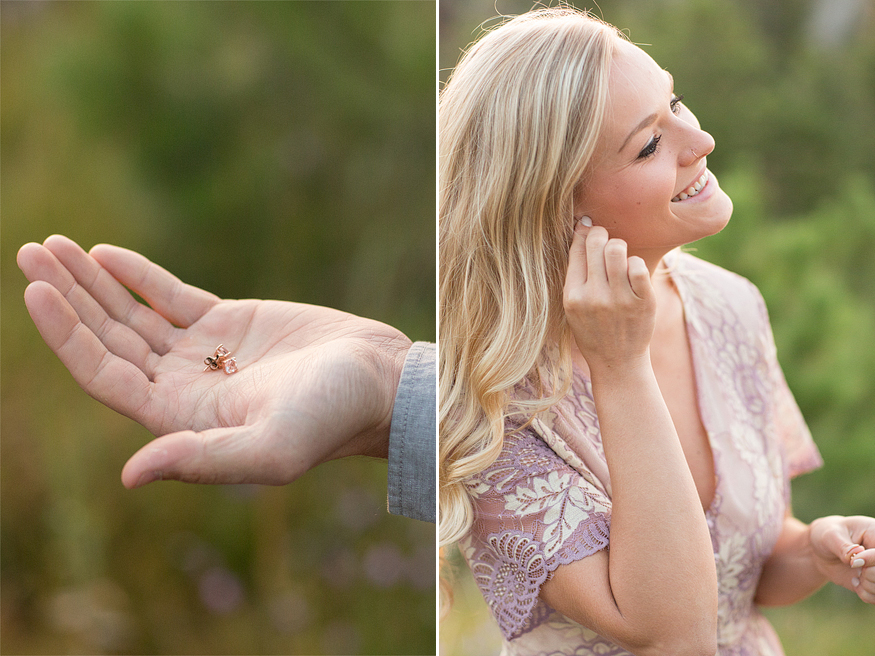 The gorgeous ceremony site provided by Custer State Park, and lovely dress from Freckled Fox in Spearfish.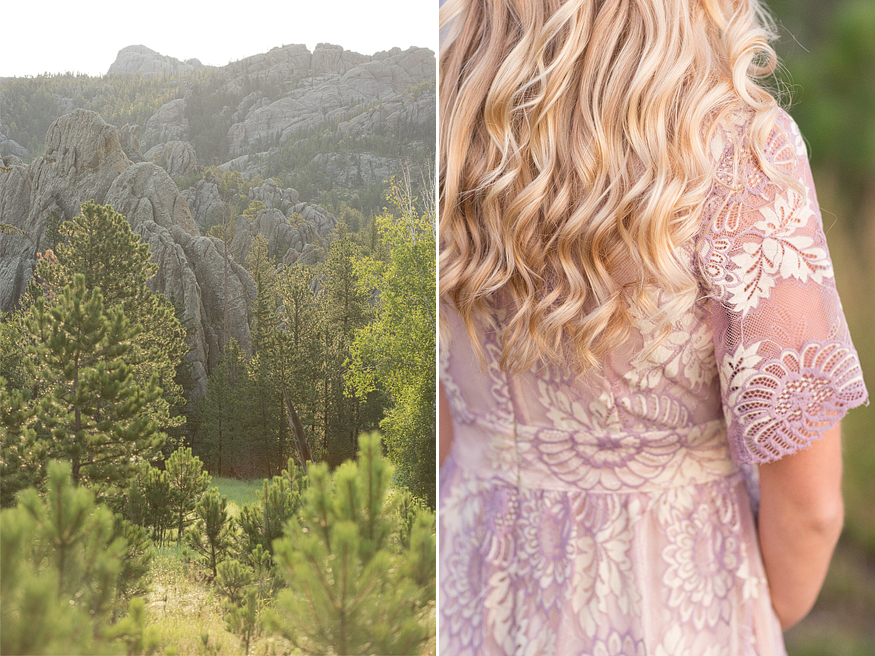 The next 'set up' that actually turned more real than any part of the day was the couple meeting their officiant – Mary Maisey Ireland from Your Joyful Wedding. I have had the honor of working alongside Mary at many weddings, and she always has a way of putting everyone at ease. Yes, this was an awkward morning (a married couple pretending to elope), but Mary did what she does best and greeted the couple with warmth and sincerity, gave them an overview of what was about to happen, then led them to the spot we picked for them to 'get married.'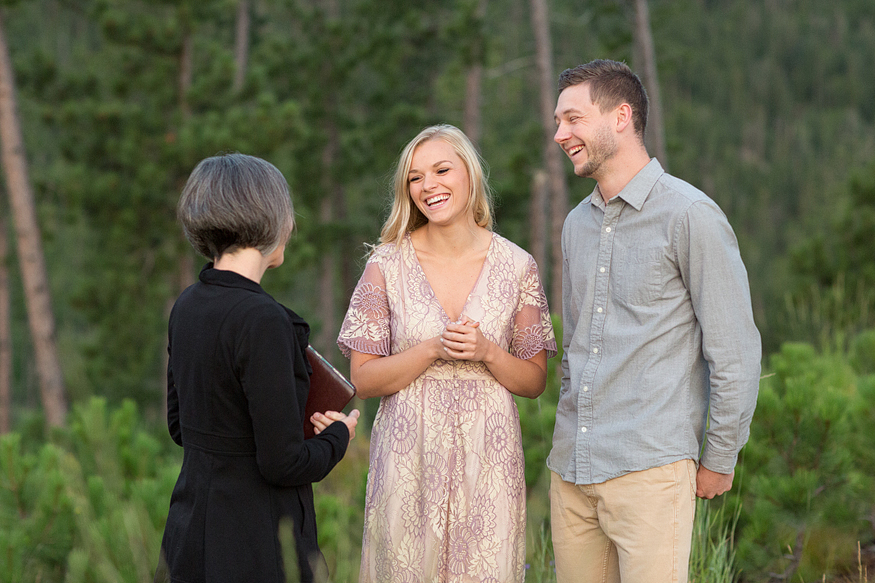 Even for an elopement you can walk down an aisle (or grassy pathway)!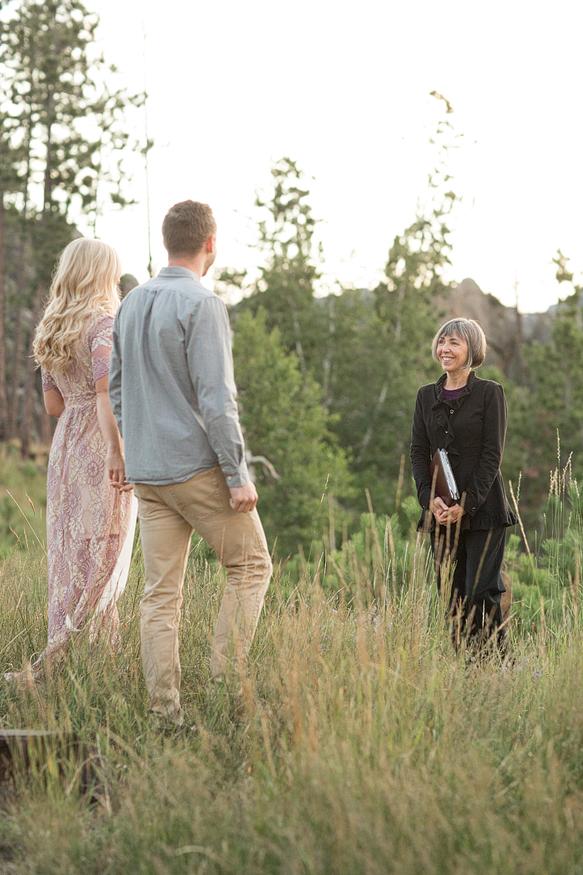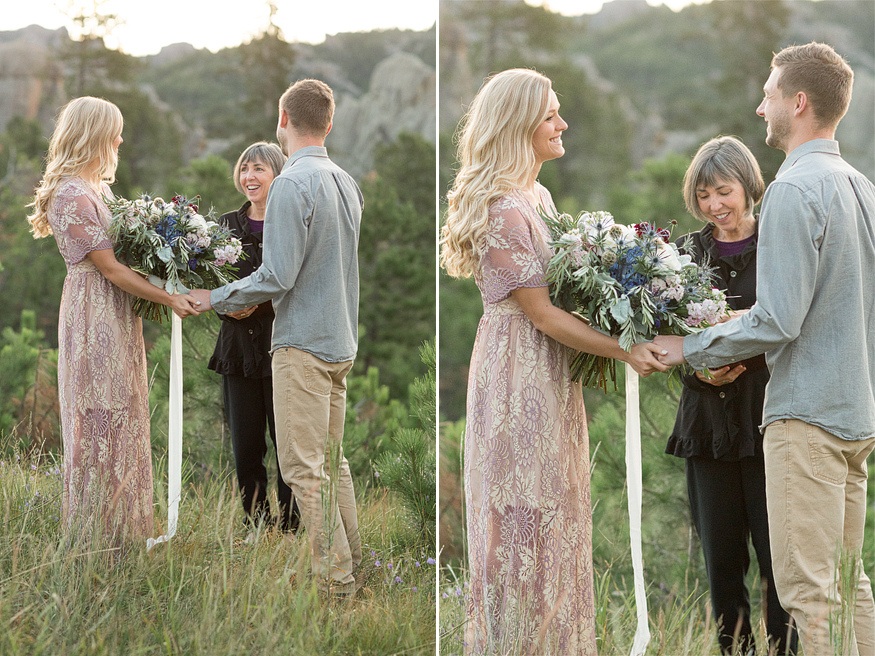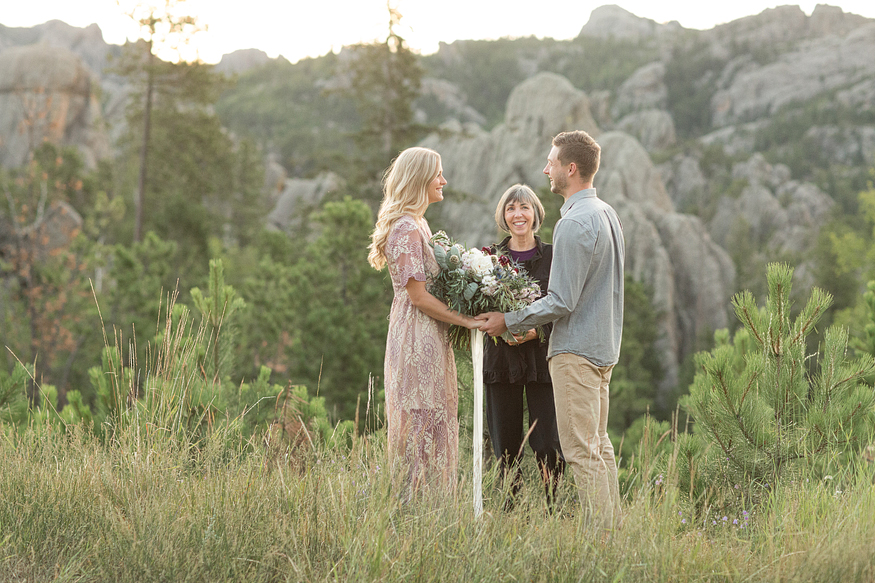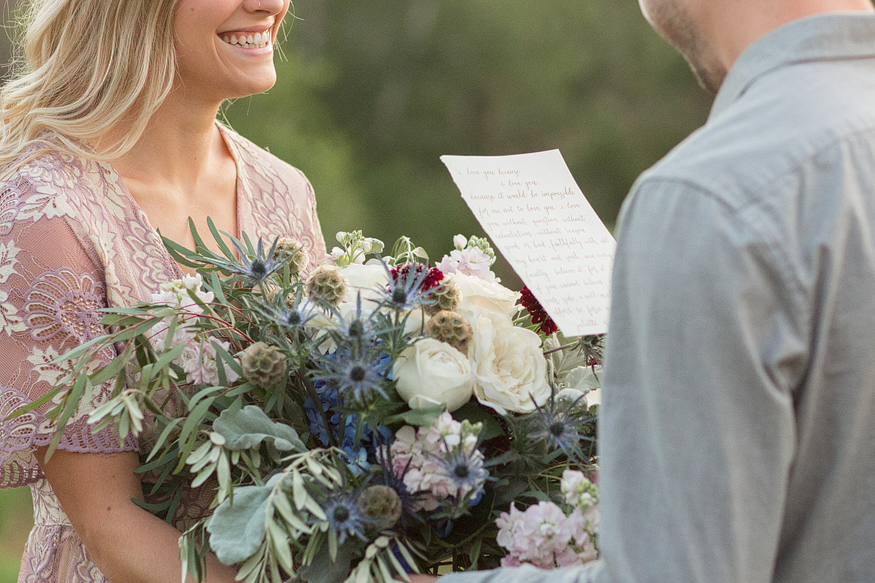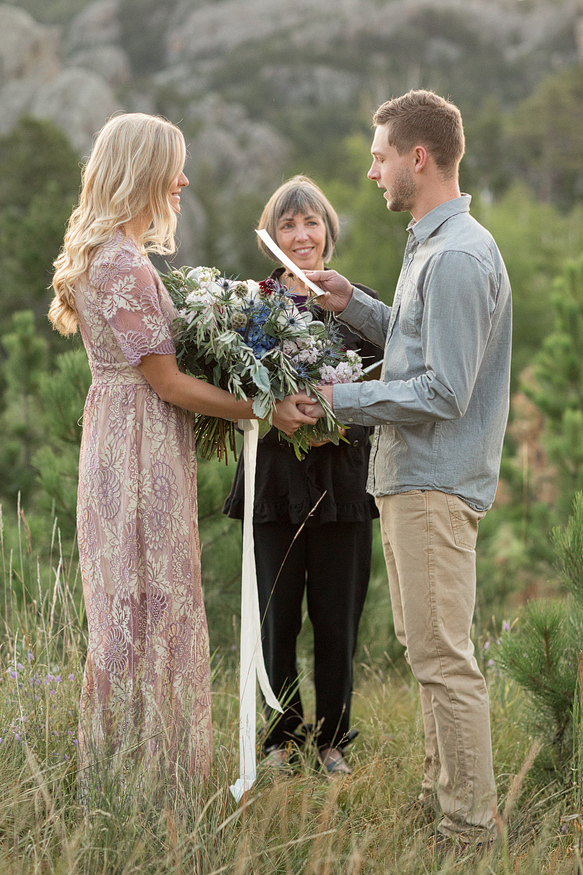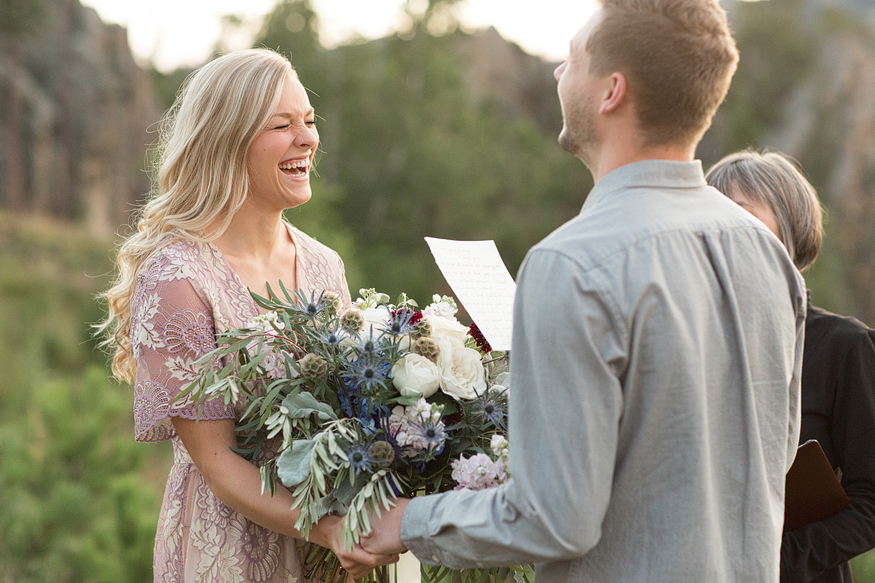 Again… yes, these are staged photos, but this couple, as well as Mary, were so sincere that I was about ready to sign a marriage license to make this elopement official!!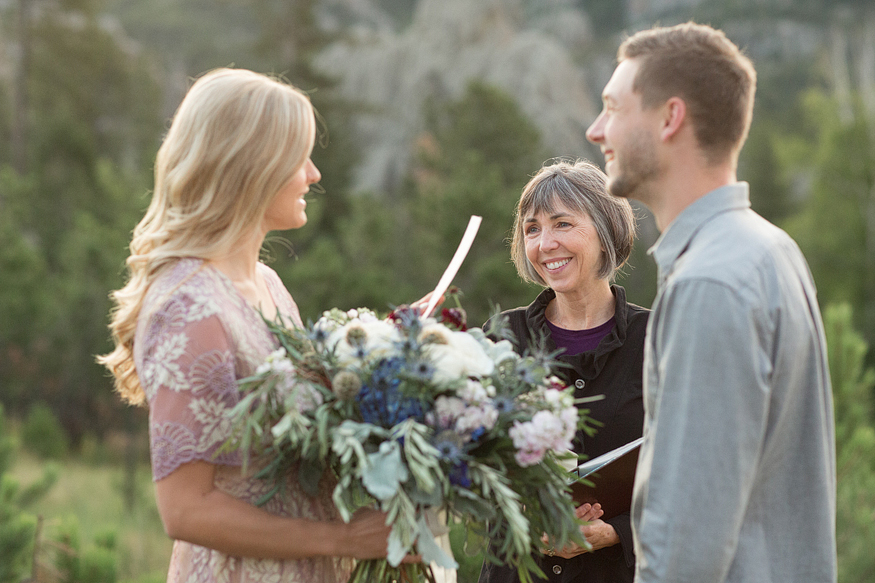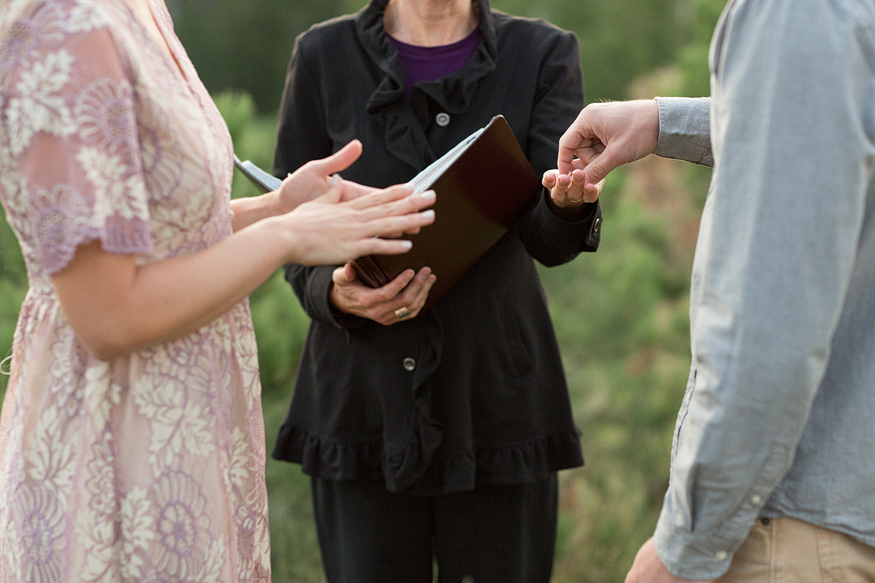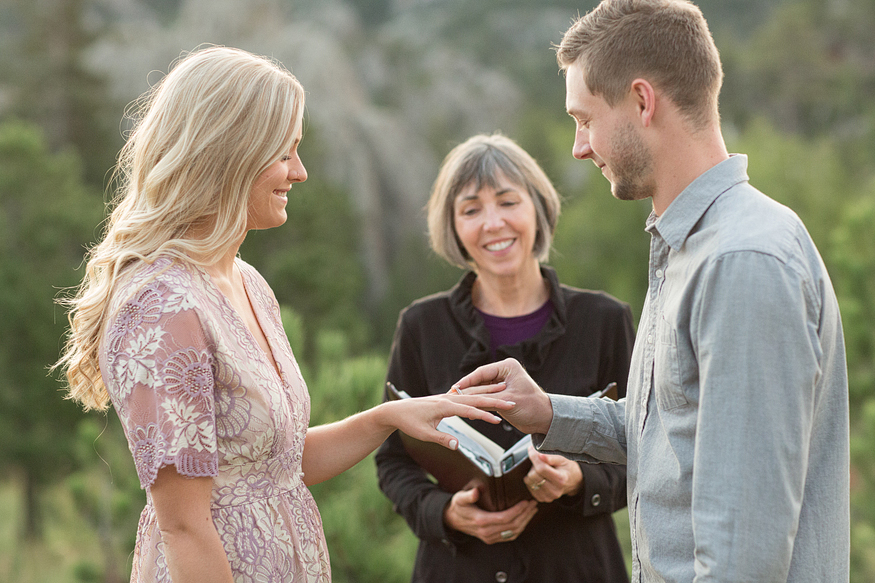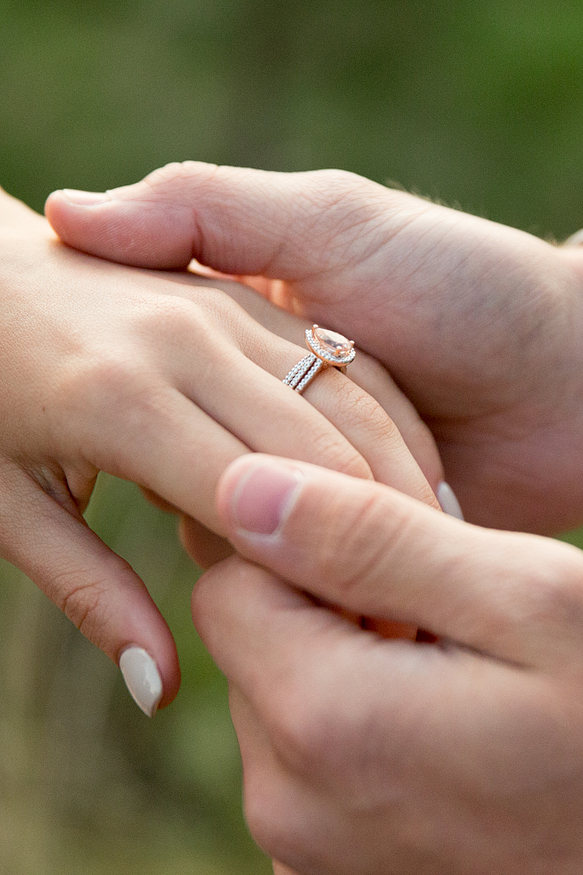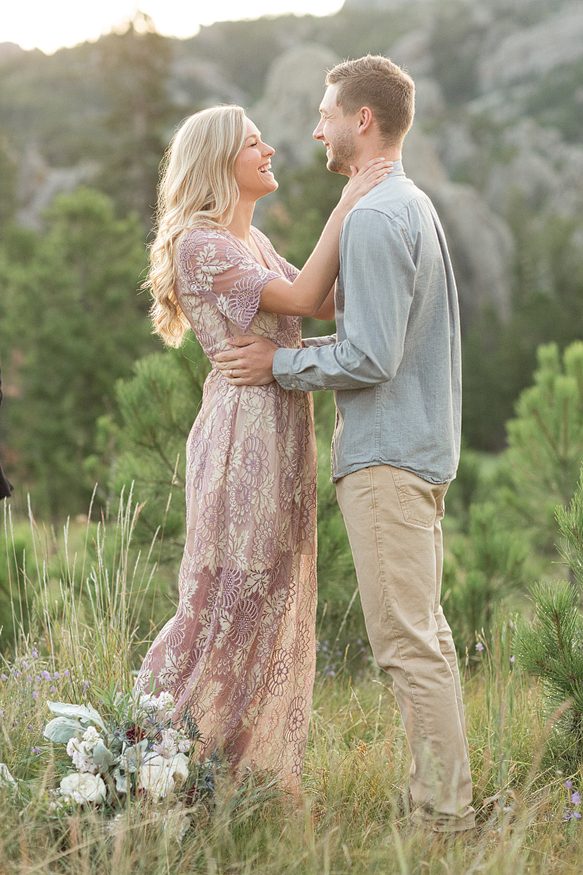 Another thing Mary does that I LOVE is that she gives couples some space for their first kiss as husband and wife.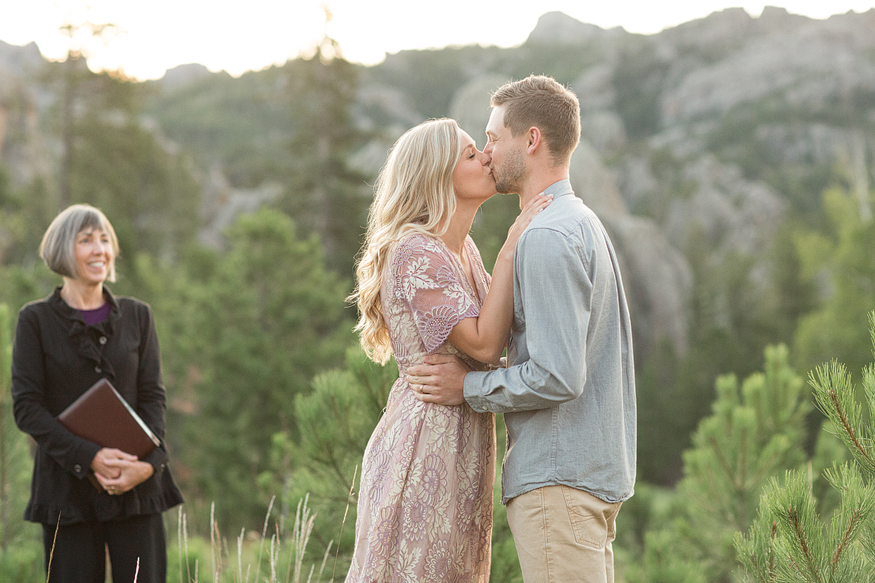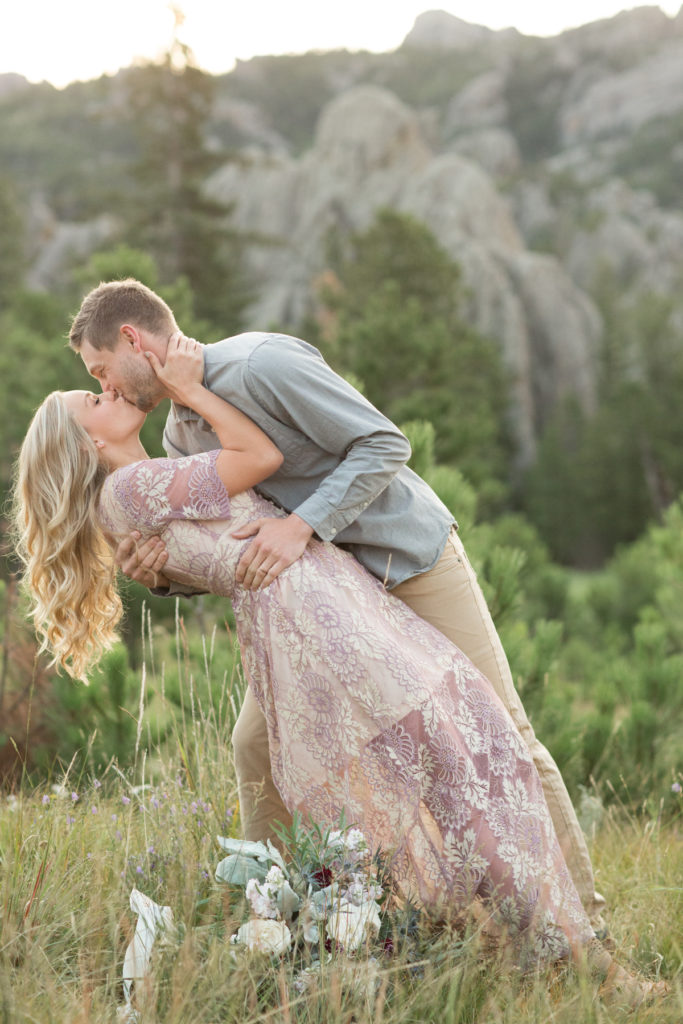 Even already-married couples can't stop kissing once they're pronounced husband and wife!! ;-) Also, I love how the sun is peeking over the Hills, embracing Jake + Tessa for this moment!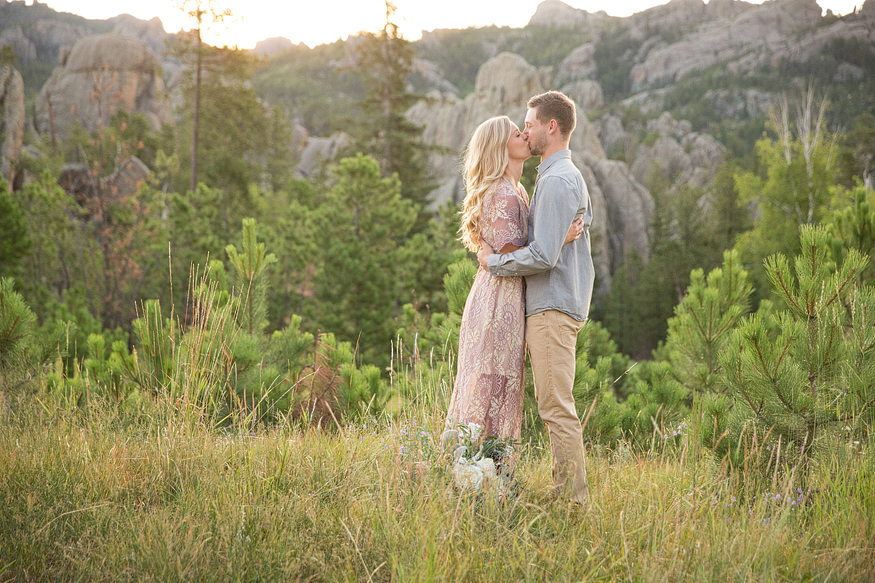 Now, I'd like to brag on Jenny's Floral for a bit. Her business in downtown Custer is full of fun home decor, including several items made by local artists, and there is always a happy helper behind the counter, oftentimes Jenny herself. Every time I photograph her bouquets, I fall more and more in love with her work. Every single wedding we've done together is a 'favorite!!'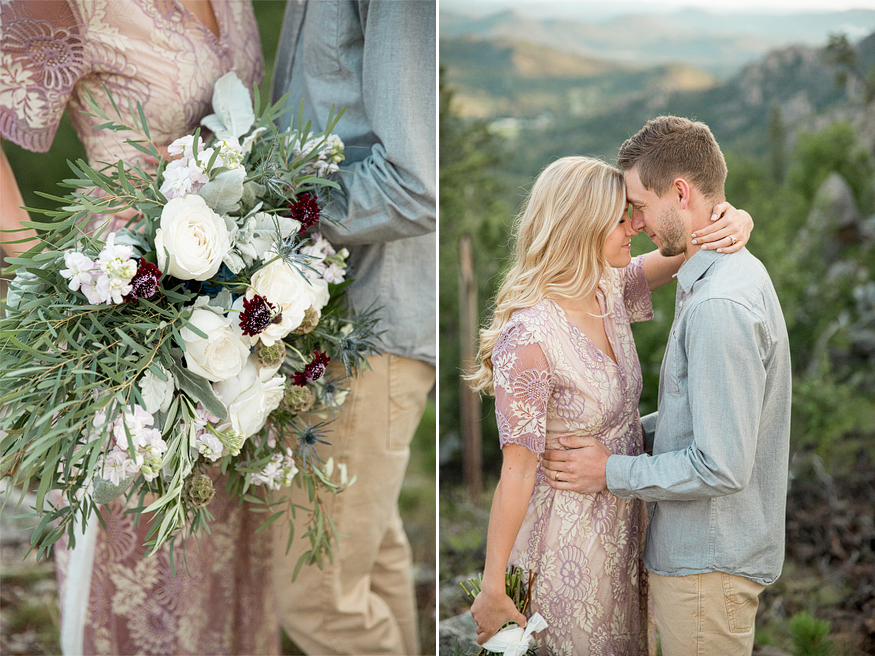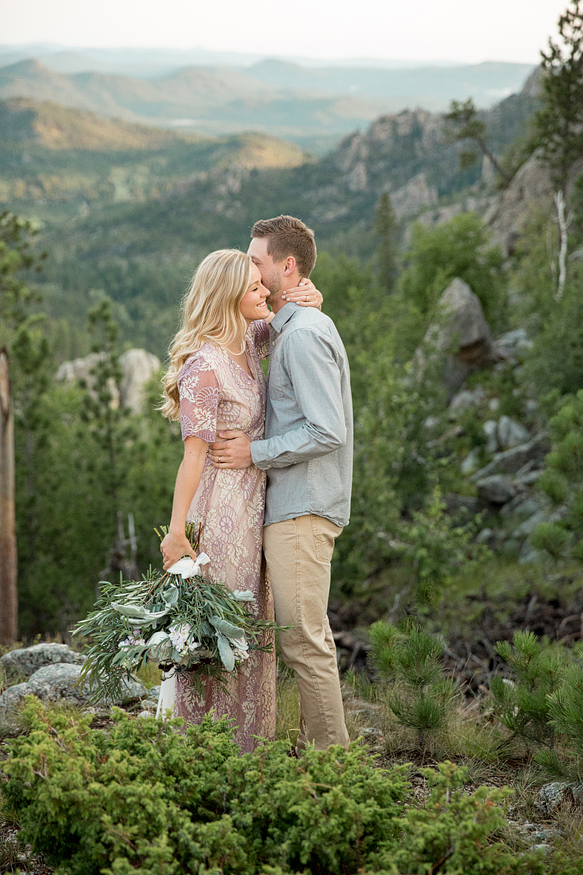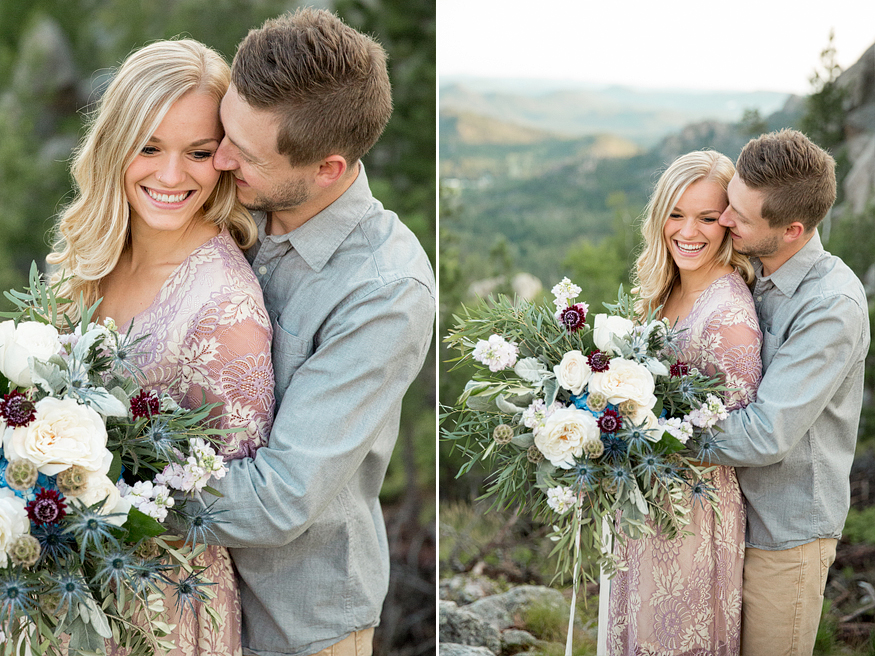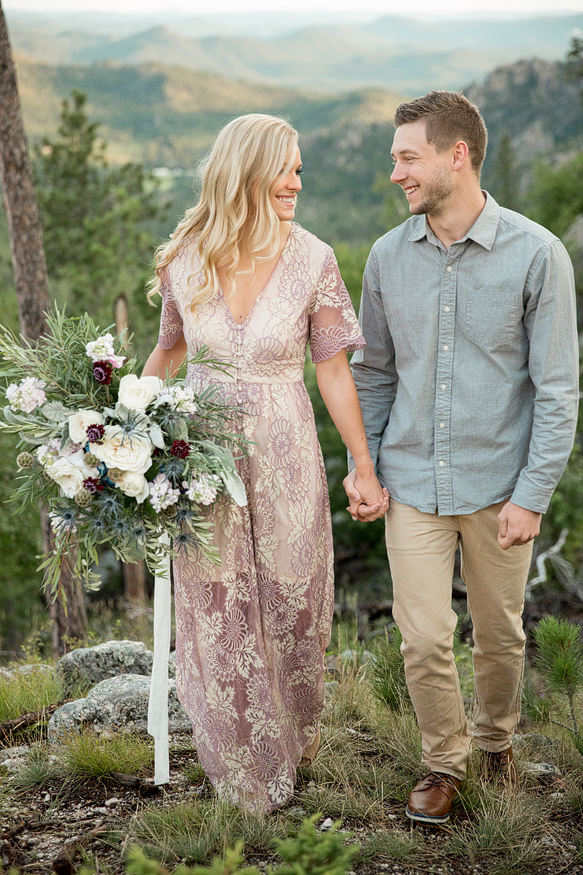 And this ring from Riddle's Jewelry? SOOOO BEAUTIFUL!!!! I love that morganite has become so popular – the faint hint of pink is so subtle and sweet, I couldn't help but stare!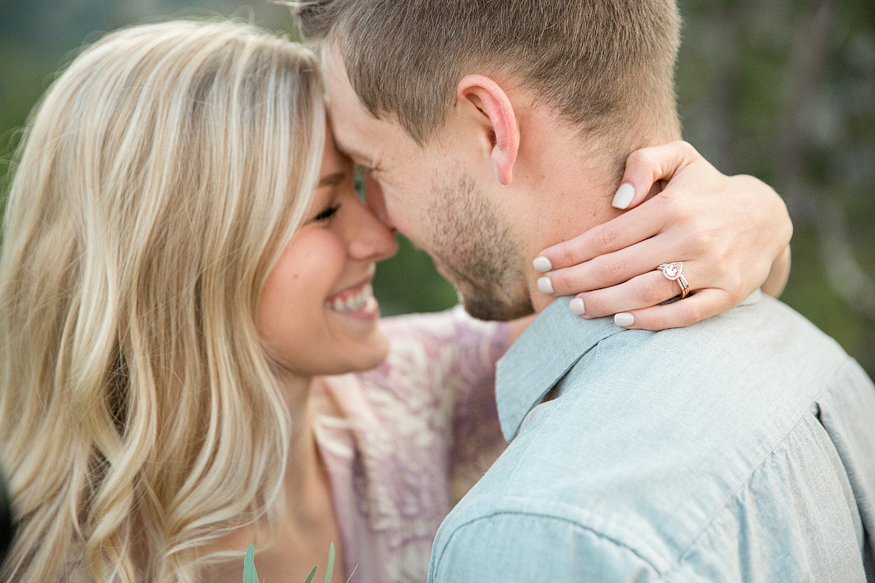 Jake + Tessa, our models, also own Ebony & White Design, a local woodworking business. They make the most impressive custom furniture, as well as personalized wooden signs, such as this! How perfect!!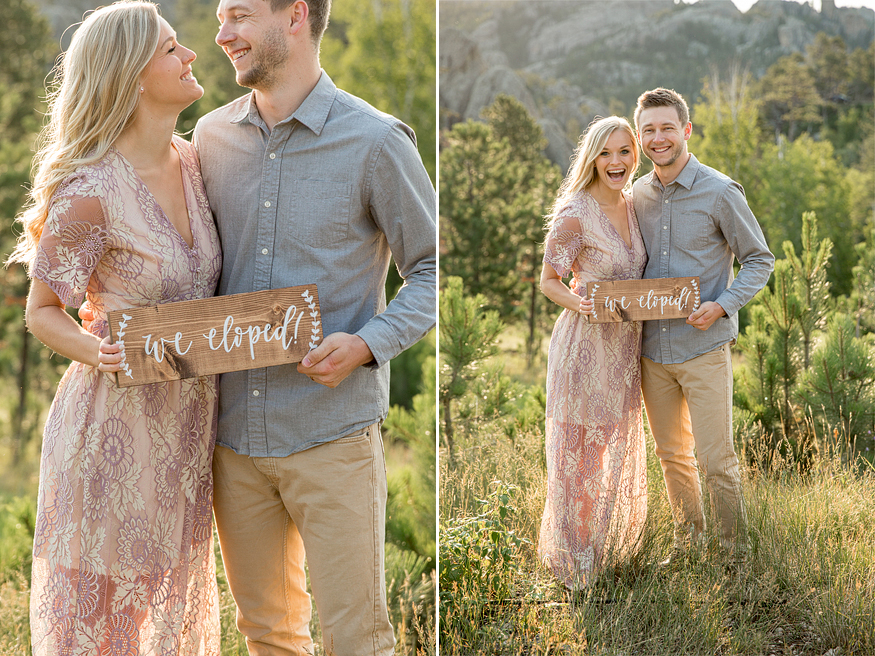 Finally, Sarah's masterpiece. While we walked around taking portraits, Sarah set up this lovely table just a few feet away from the elopement site (on more level ground – haha)! She grew up collecting antiques with her parents, and has recently turned that passion into a business, renting and styling anything vintage (sofas, chairs, glassware, everything you see here) for small weddings and events.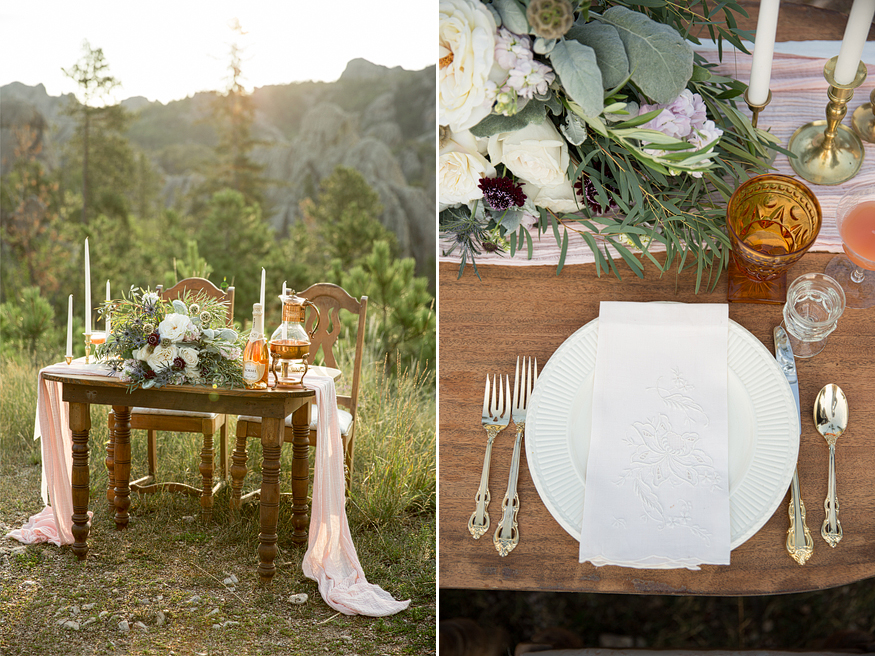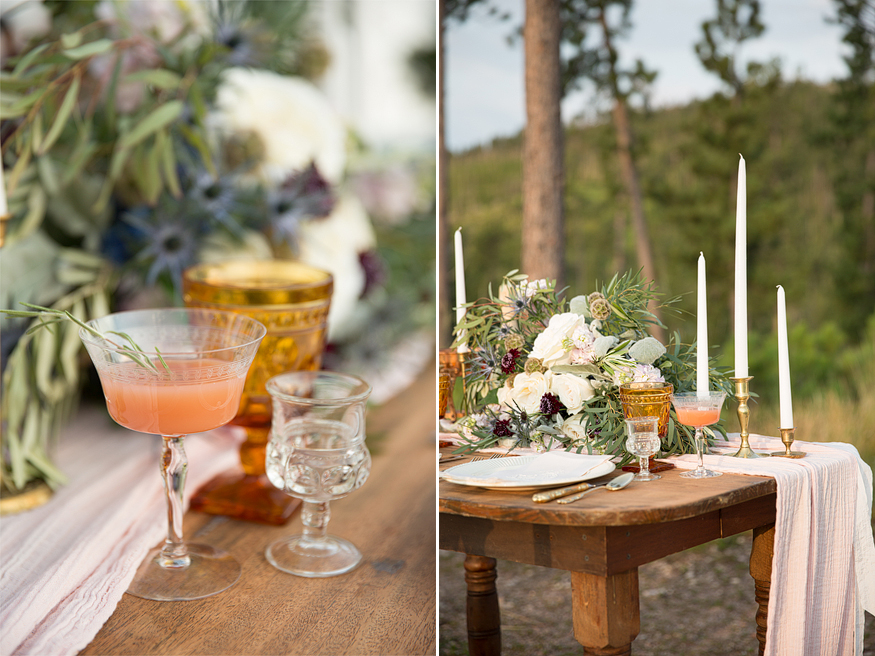 Again – this ring!!! The rose gold wedding bands really highlighted the morganite. Who doesn't love blush?!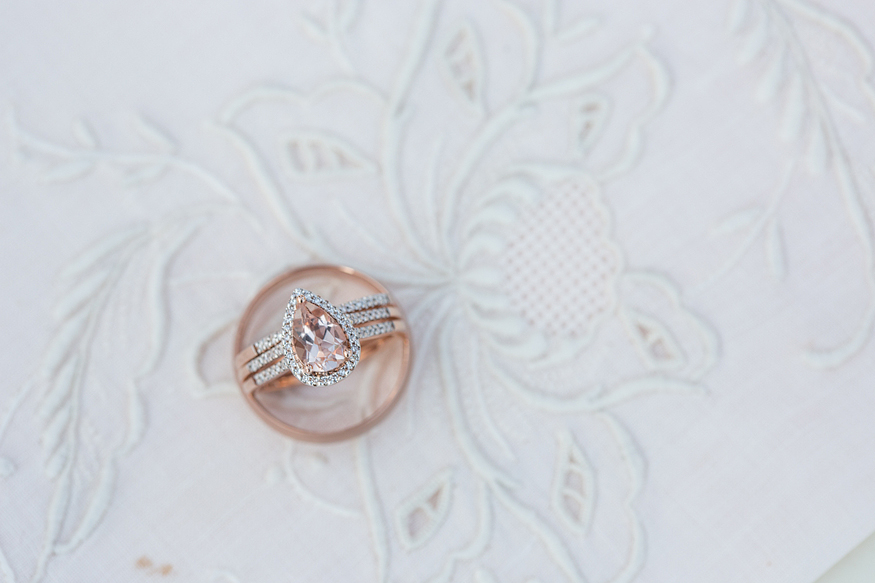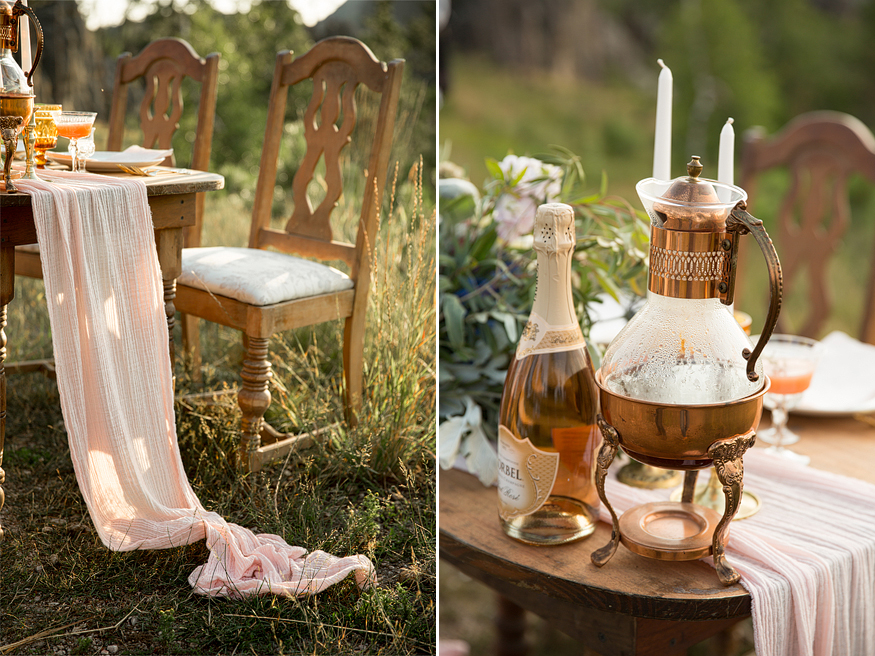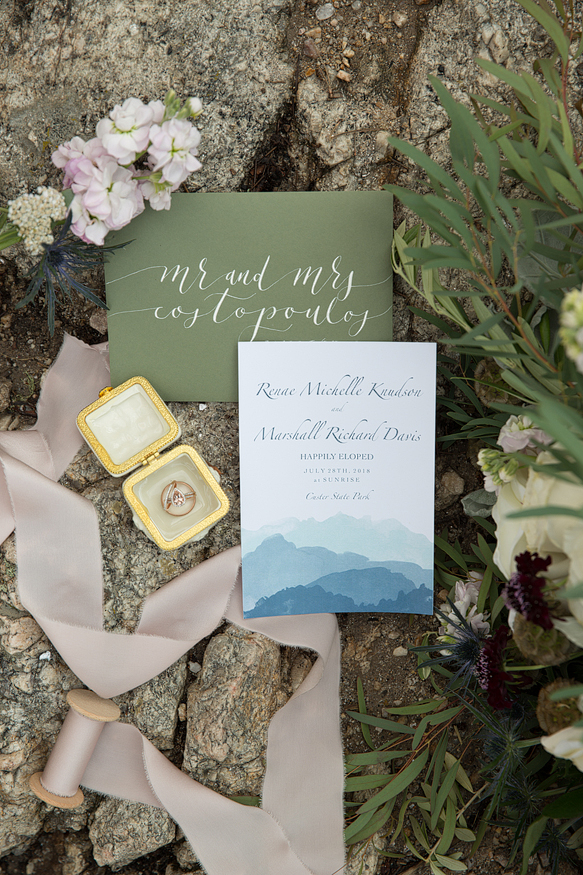 Another local find was this gigantic caramel roll from Calamity Jane's Mercantile in Custer. I *might* have picked up a few extra for all the behind-the-scenes vendors who came out before sunrise for this amazing day.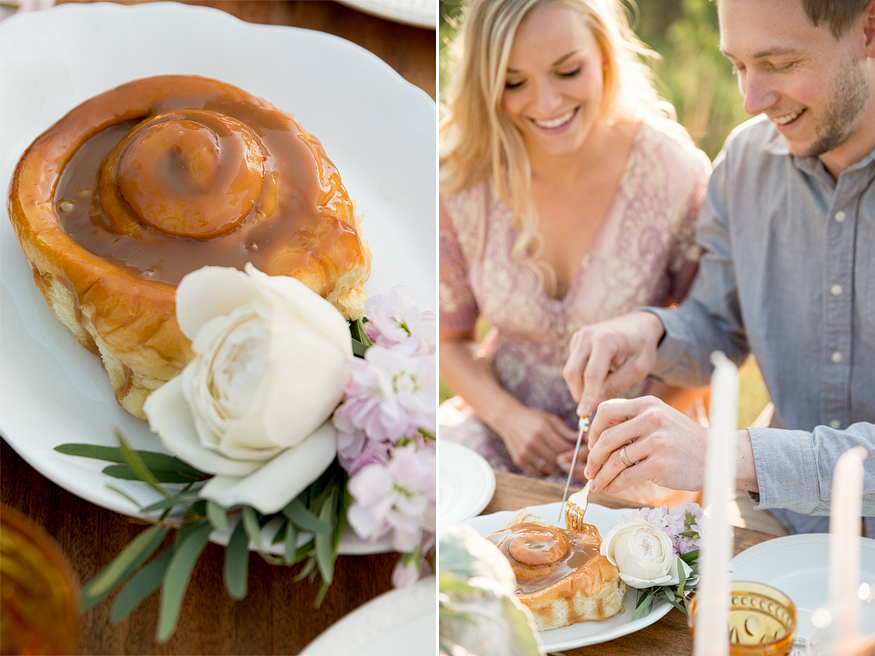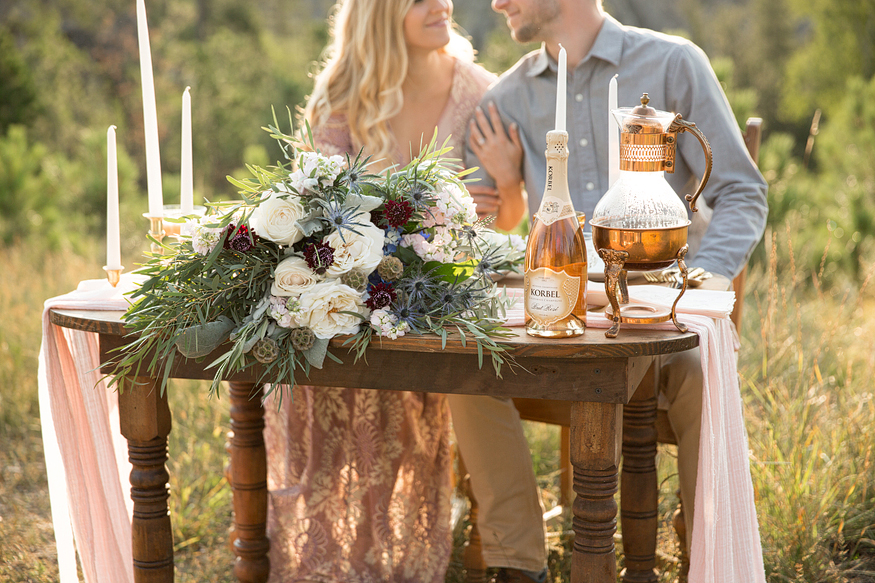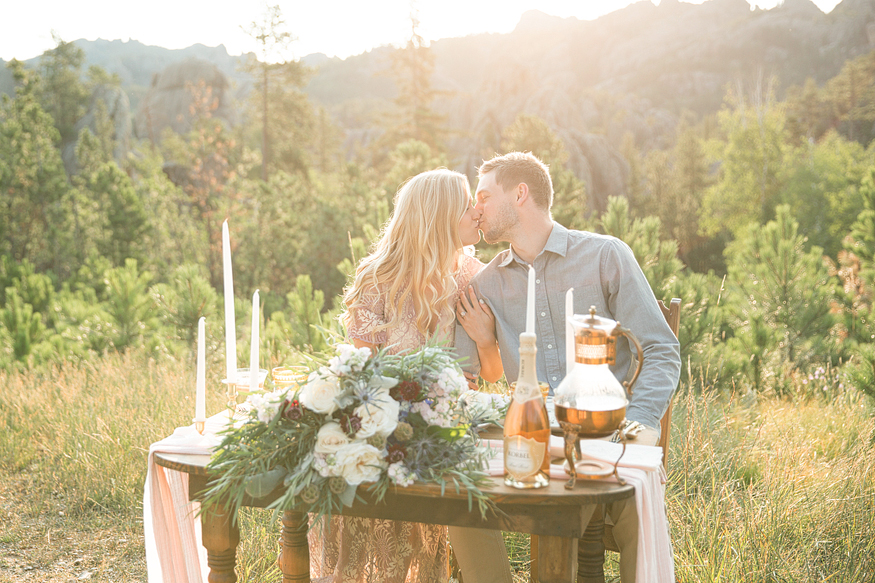 So, what do you think? Does any part of this styled photoshoot make you want to elope? Or get out to watch the sun rise? Or eat an enormous caramel roll? If the answer was yes to any of those, I think we've succeeded. ;-)
A huge thank you to the following vendors for putting together this styled elopement:
The Vintage Lease – Sarah had the vision to put this together and style the table
Your Joyful Wedding – Mary, the master of ceremonies and life in general (yes, she's that good!)
Jenny's Floral – Jenny puts together the most amazing bouquets ever!
Hubbard Visuals – Nick and Kaylee put together a lovely video of the occasion
Riddle's Jewelry – provided the gorgeous gems
Freckled Fox – Beth and Amanda (a mother and daughter team in Spearfish) provided Tessa's lovely dress
Ebony & White Design – Jake & Tessa Wolter – the wonderful models and woodworkers
Calamity Jane Mercantile – the caramel rolls!!!
Emily Costopulous – elopement announcement
Studio LB – I had the honor of photographing all this beautiful-ness!
Comments
comments