2018 was another year full of sweet, fun-loving couples who savored every moment of their wedding day, and also didn't take themselves too seriously (my favorite combination).
Every January, I put together my favorite images from the previous year. This January, we were busy with doctor appointments and praying for calm hearts, while preparing to meet our daughter who was diagnosed with Trisomy 18. Then, she surprised us by arriving a month and a half early on February 1st. Our days were filled with so many mixed emotions. Joy that we got to meet her and love on her, sorrow that we had to let her go so soon, and confusion as to how to move on.
During that confusing time of mixed emotions, I received so many lovely messages from the couples I have photographed. I always feel connected to the couples who trust me to document their wedding (we spend a decent amount of time together – bonding is bound to happen), but when they turned to me with their love and support these past couple of months, I felt such an overwhelming sense of love.
These couples I photograph are more than 'just weddings.' They are preparing for and celebrating the first day of their marriage. They are lovely human beings who care deeply about their family and friends, and they simply want to gather and enjoy the day together.
My two main goals for my couples is to document their life as it's happening, *and* to create some lovely portraits for them to treasure and show their children and grandchildren. So here is my 'best of 2018' – the moments, the portraits, and everything in between. Enjoy!!
First up, Michael + Rebecca's first look that lasted 68 seconds. Go ahead, give someone you love a hug for 68 seconds and see how good it feels!!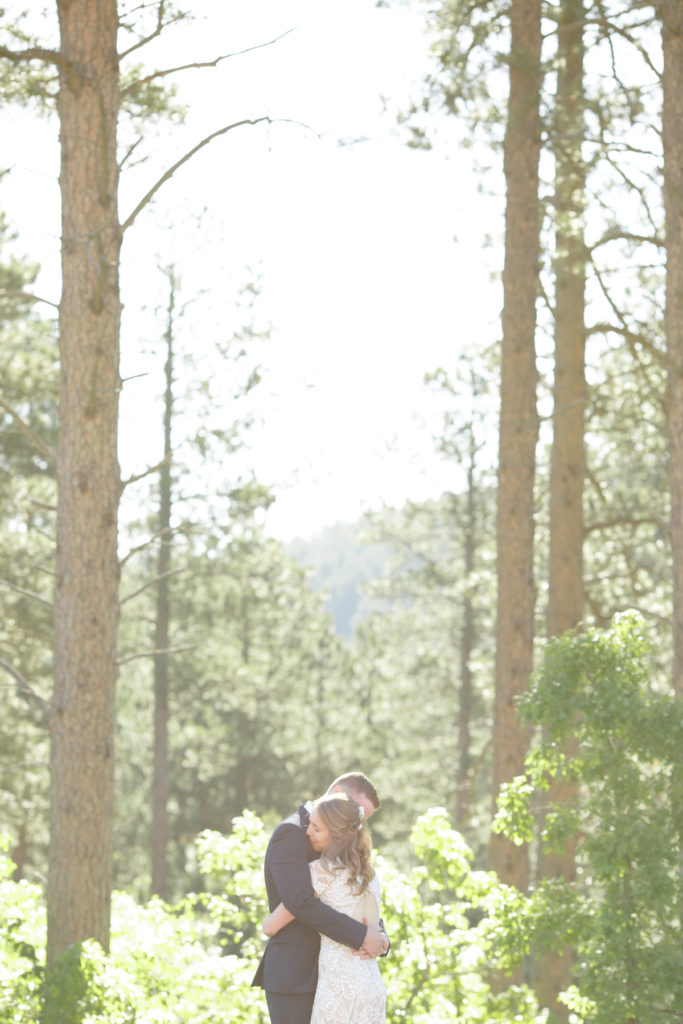 David + Marcy traveled to the Black Hills for a fun weekend full of hiking, and they agreed to meet up for a second engagement session. So much fun!!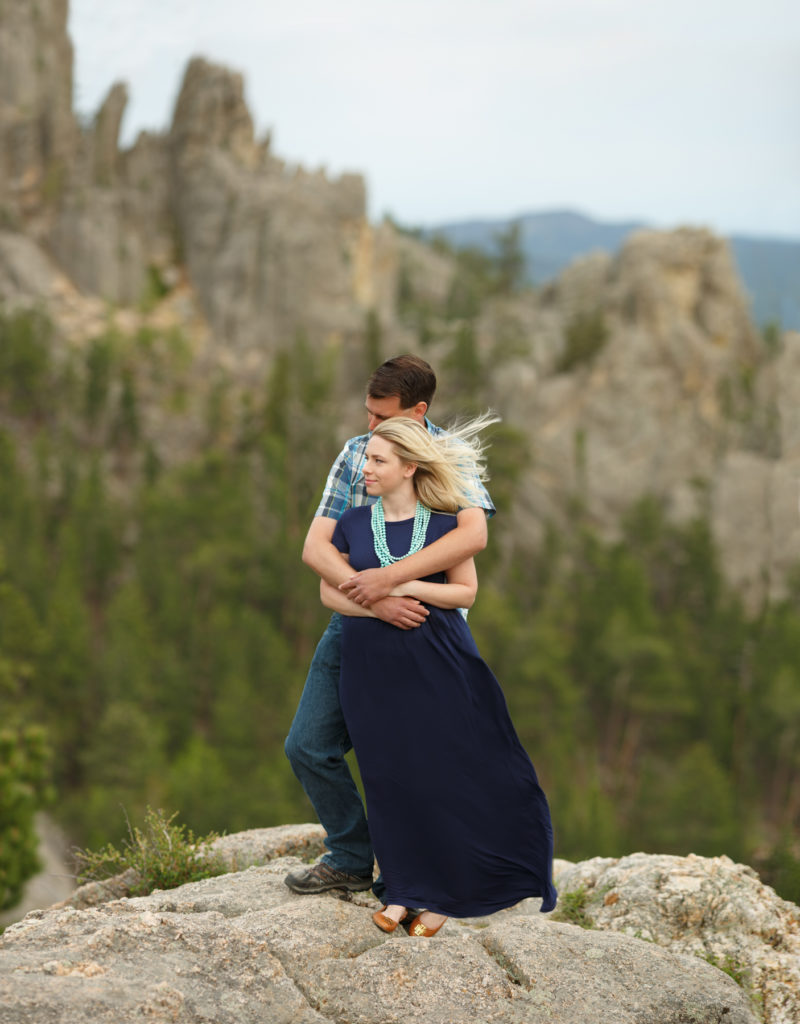 This anniversary session still has me on cloud nine – who wants to hike up here with me this summer?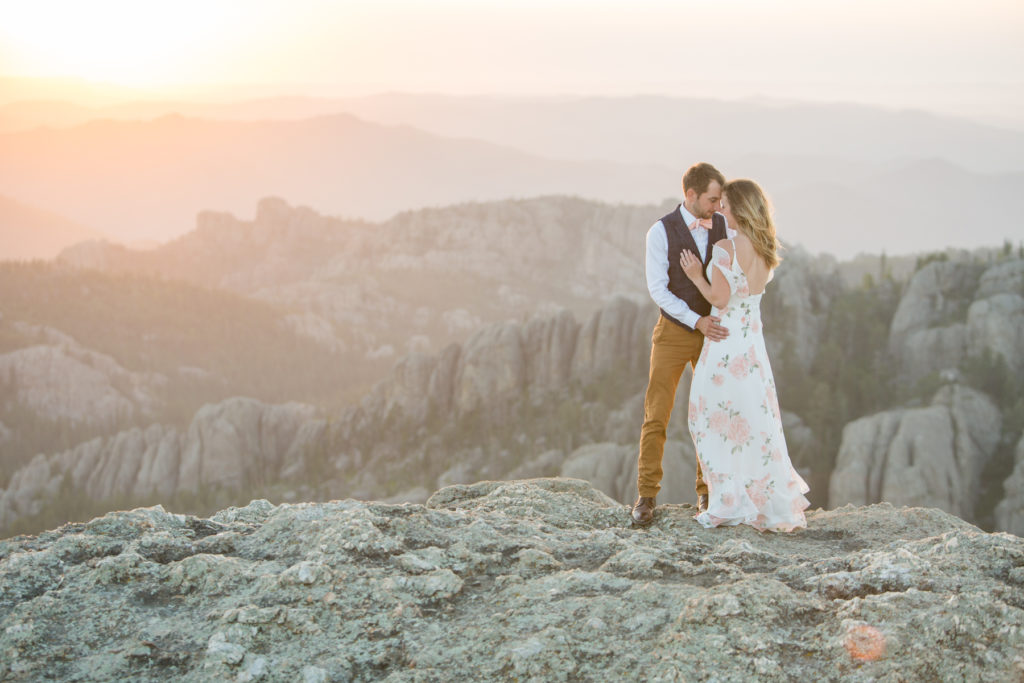 The way the breeze wanted in on Thomas + Alicia's snuggle!! Sometimes portraits turn into moments with the help of mother nature. :-)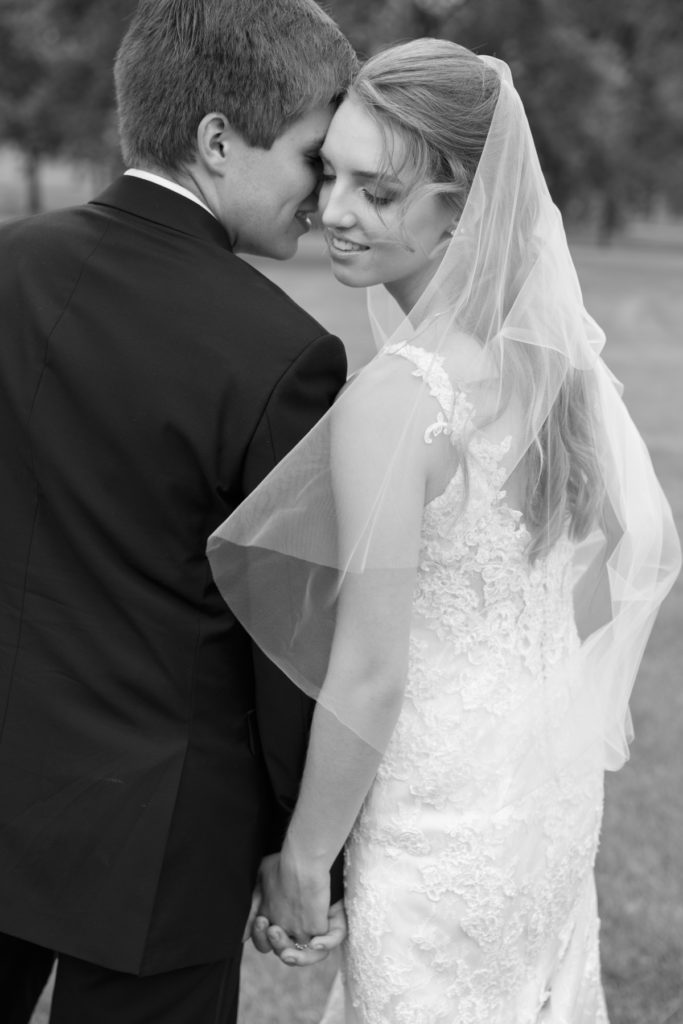 It rained all day this day, so we got creative and ducked inside any building that had lovely windows. I love this little portrait/moment they had together!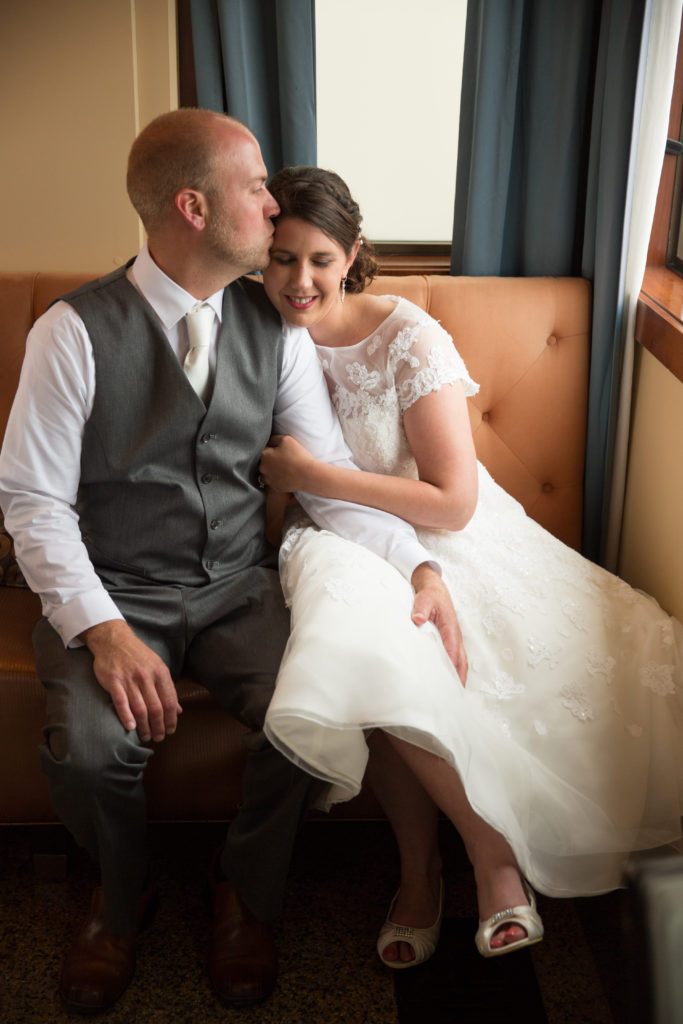 Another 'portrait turned moment' – after these two said their vows, we took off for some portraits (which is also great for a bride and groom to focus on each other instead of reception details). We pulled up to the lake and we were caught in an instant downpour!! We waited in the car for it to let up (I told you about that wedding day bonding! ;-)), but as we walked to the water, another little shower came through and created this magic.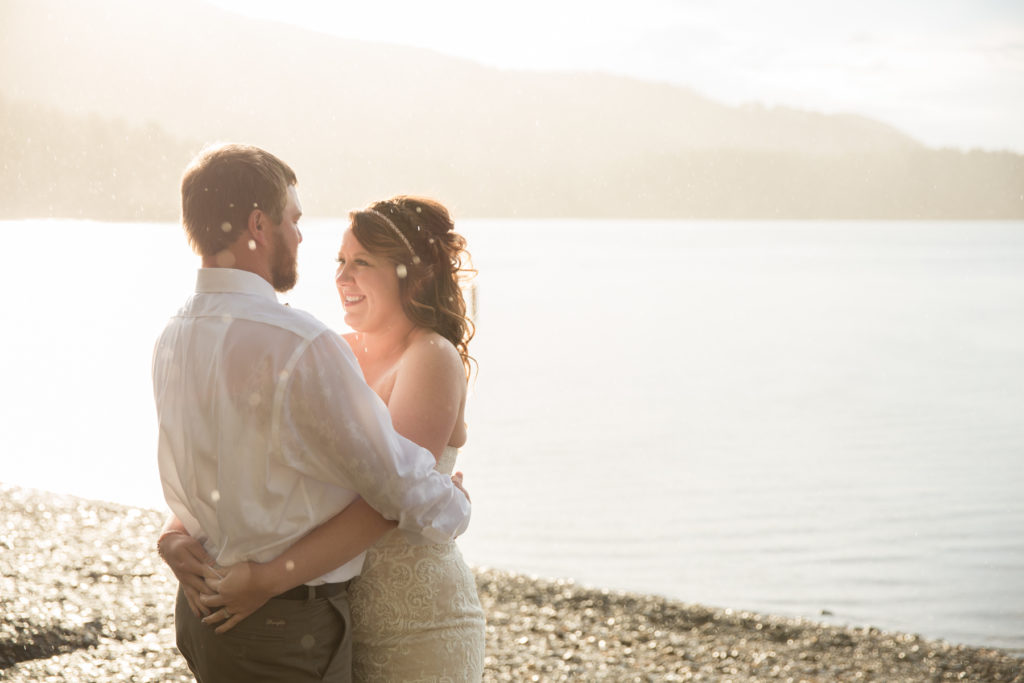 And now, we'll move over to engagement photos. Yes, it's a time to 'get good pictures for save the date cards' but it's also to showcase a couple in their natural state. Happy, in love, goofy, carefree. I hope you see that in these next few photos! :-)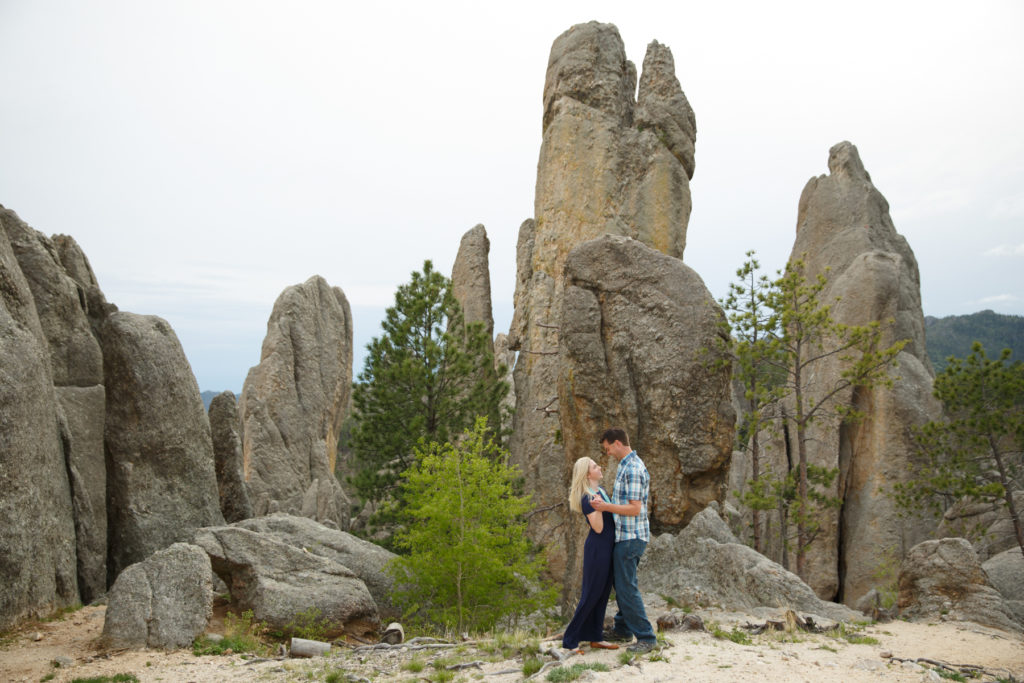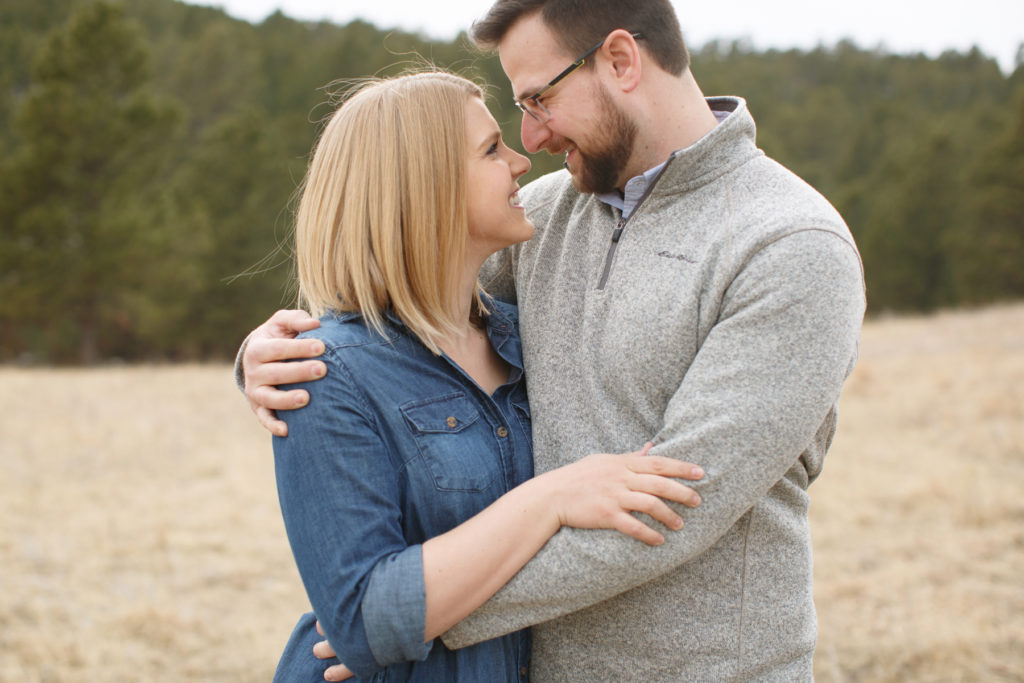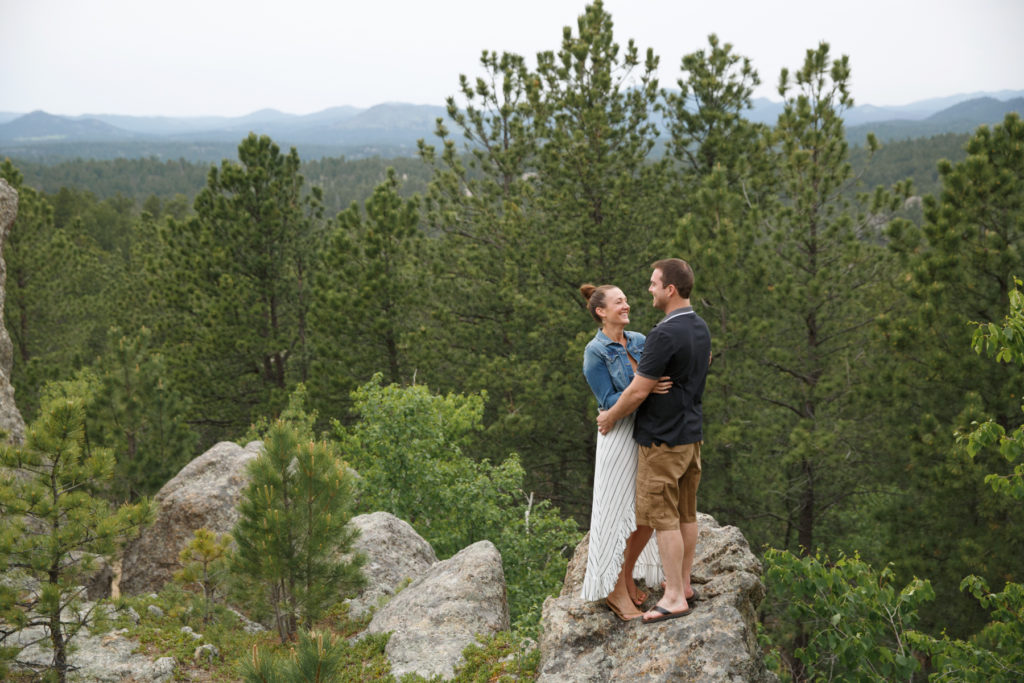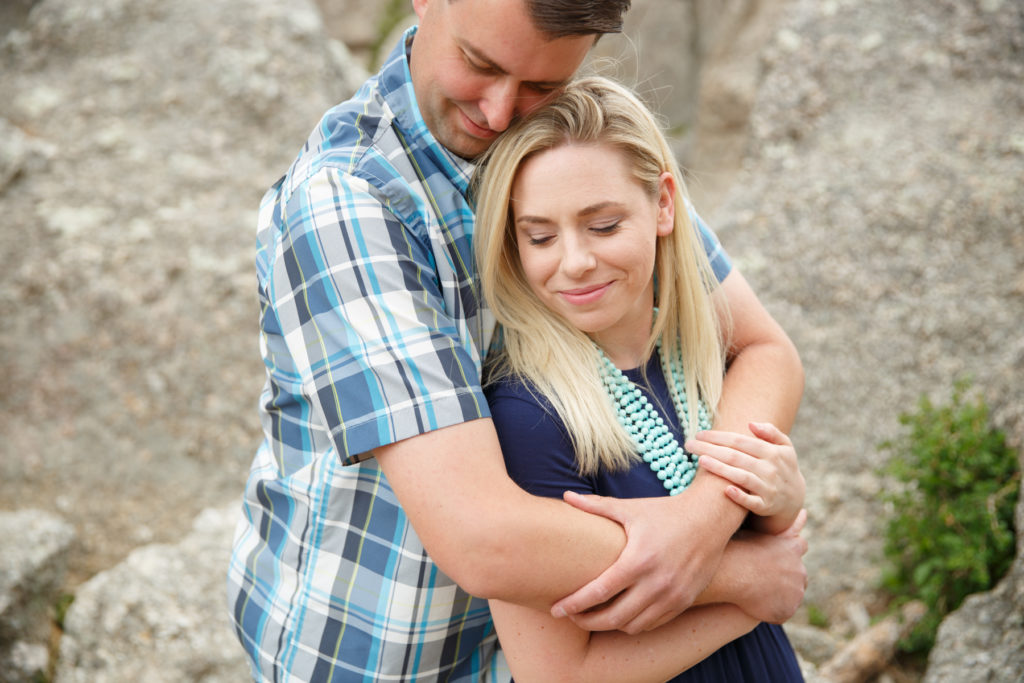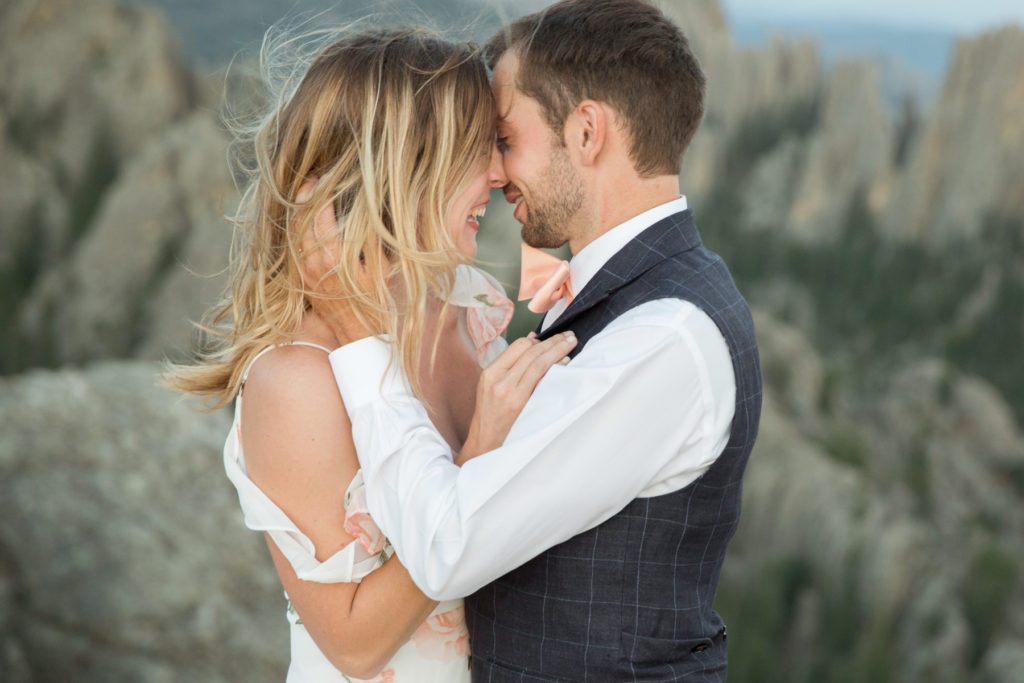 I told Eric + Brianna to walk to that spot in the sunshine and 'do a little dance' – this is what they came up with!! So perfectly them!! Haha!!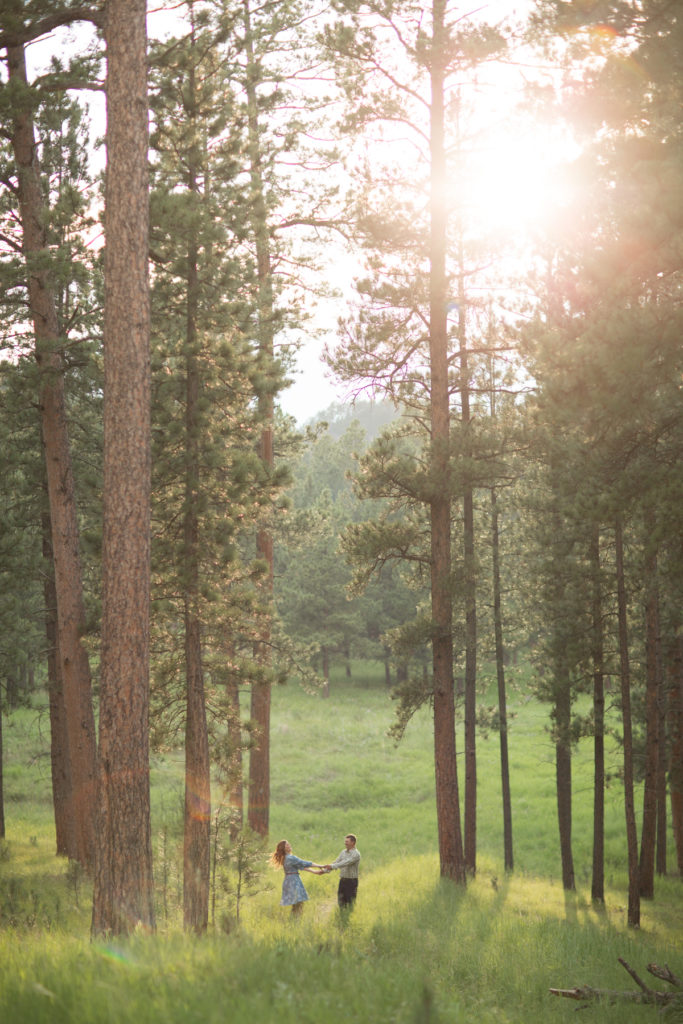 Before Lex + Heidi's engagement session, I asked them a few 'get to know you' questions. One was, 'What quality do you love most about each other?' Her response was how he made her feel safe and secure. Throughout their session, I kept waiting for this moment to happen naturally – Lex's arm around Heidi's shoulders. Holding her safe and secure as they walked along. :-)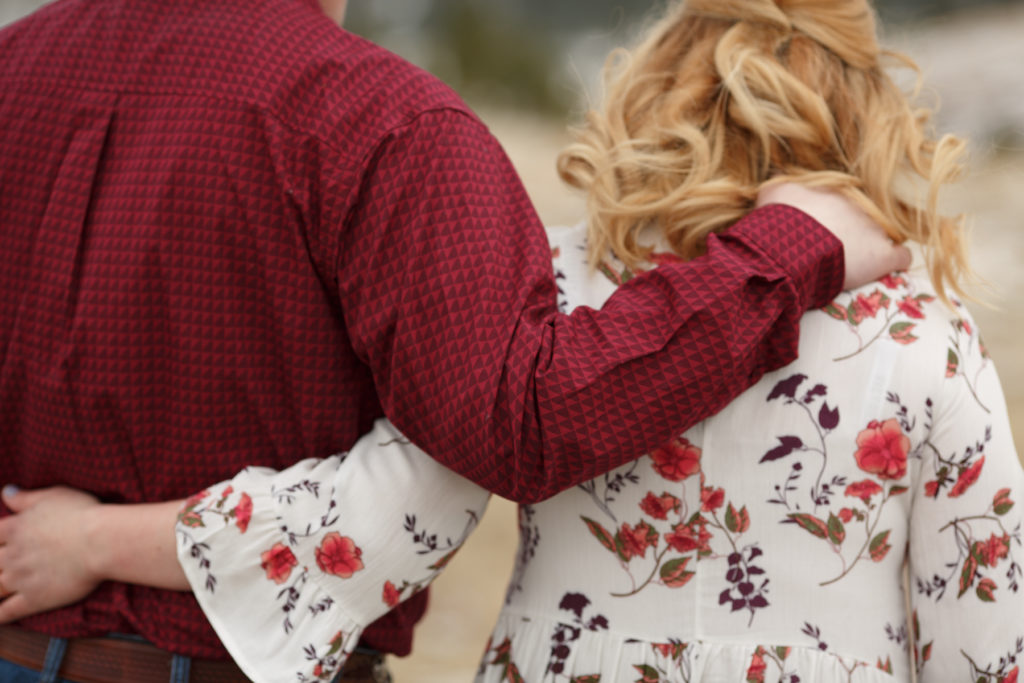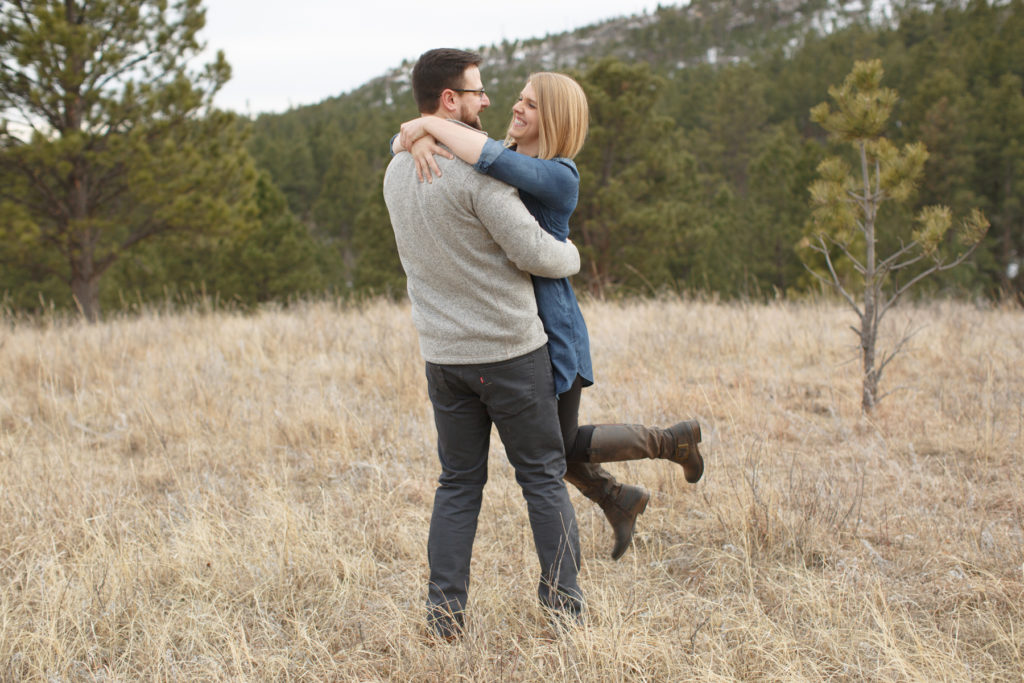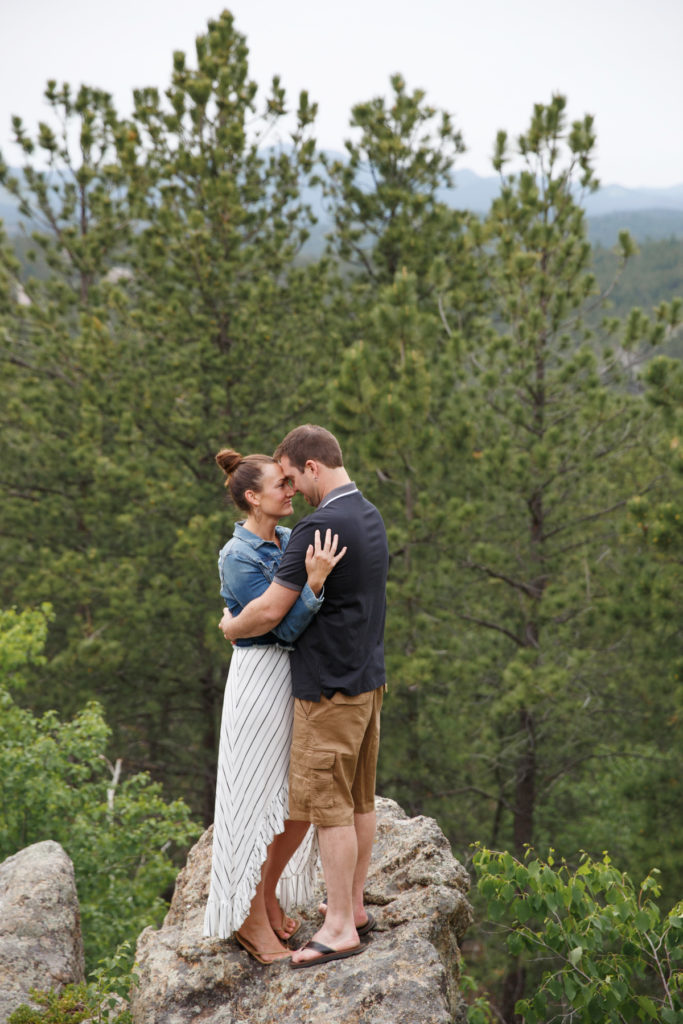 Did I mention I like to capture the goofy side of couples? ;-)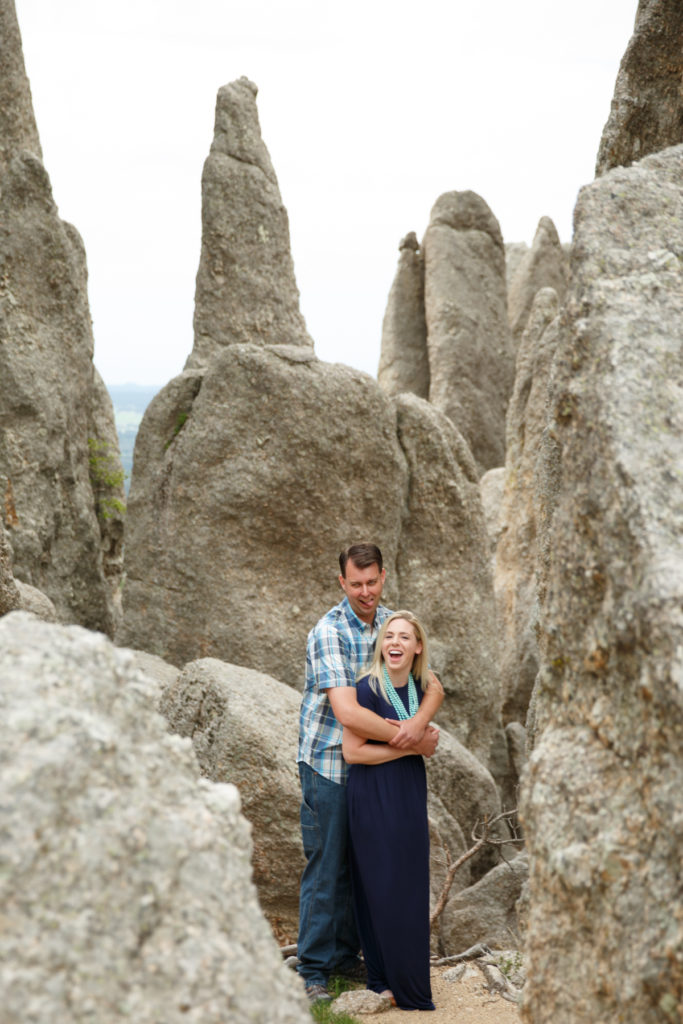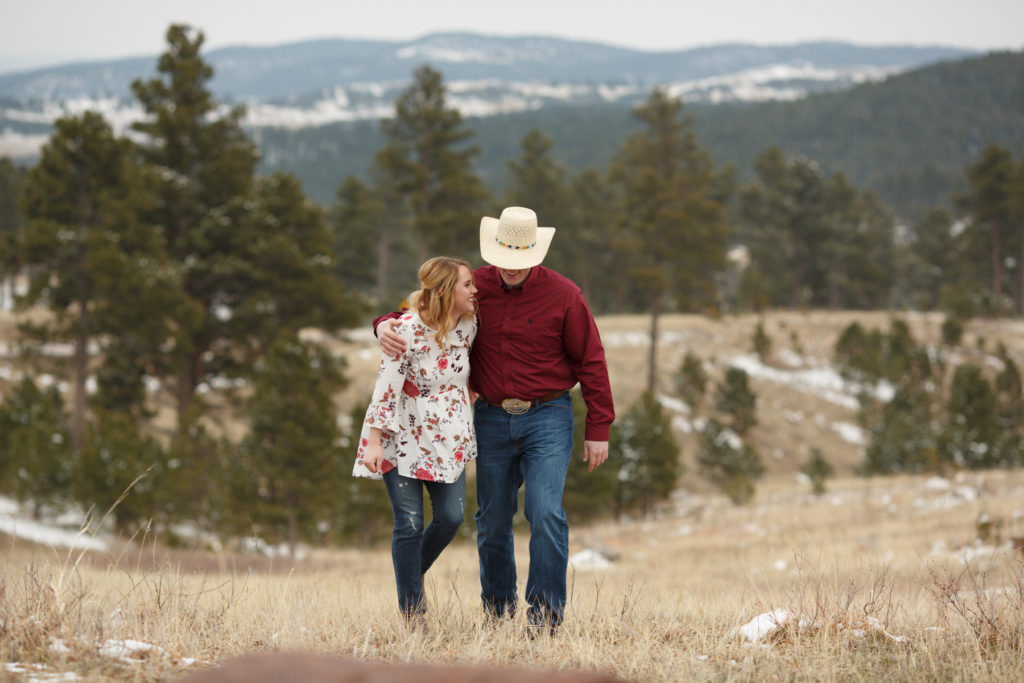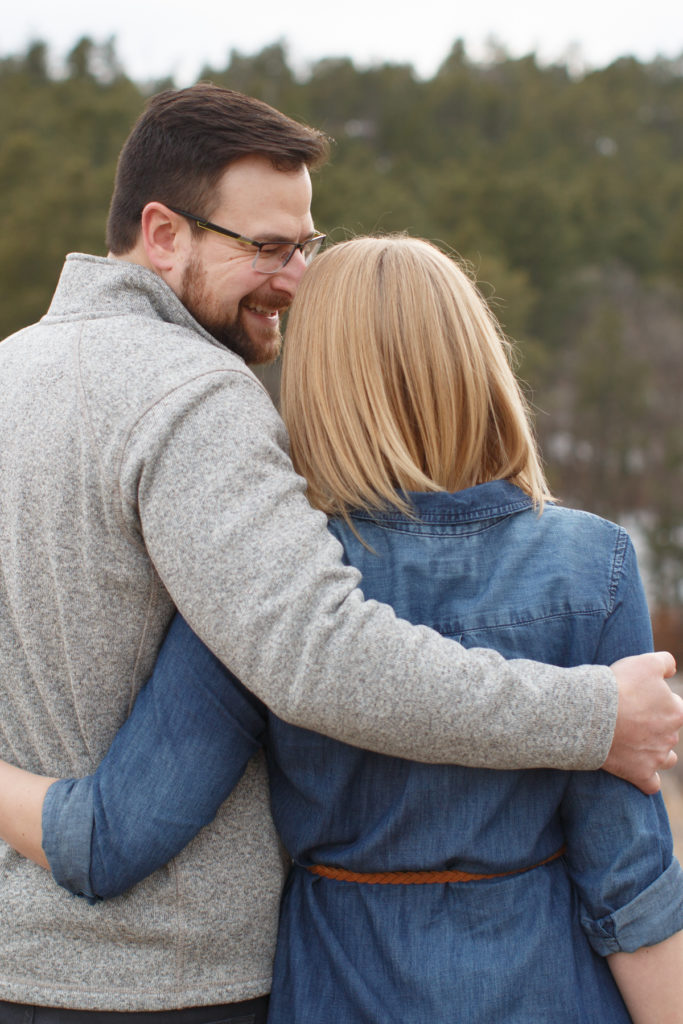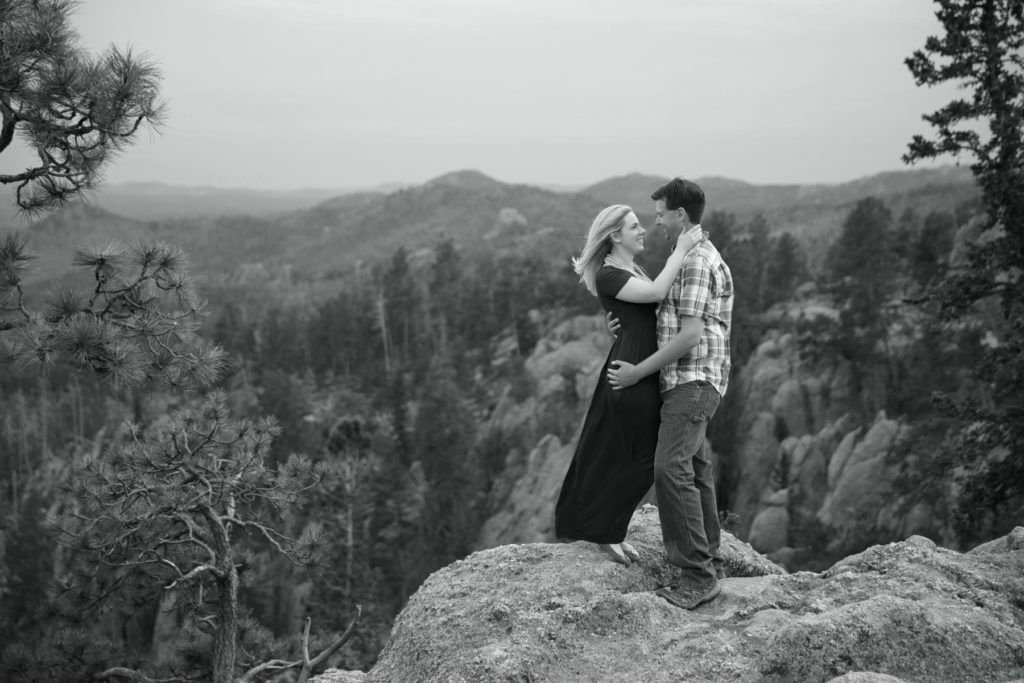 The *most* natural they could be – fishing!!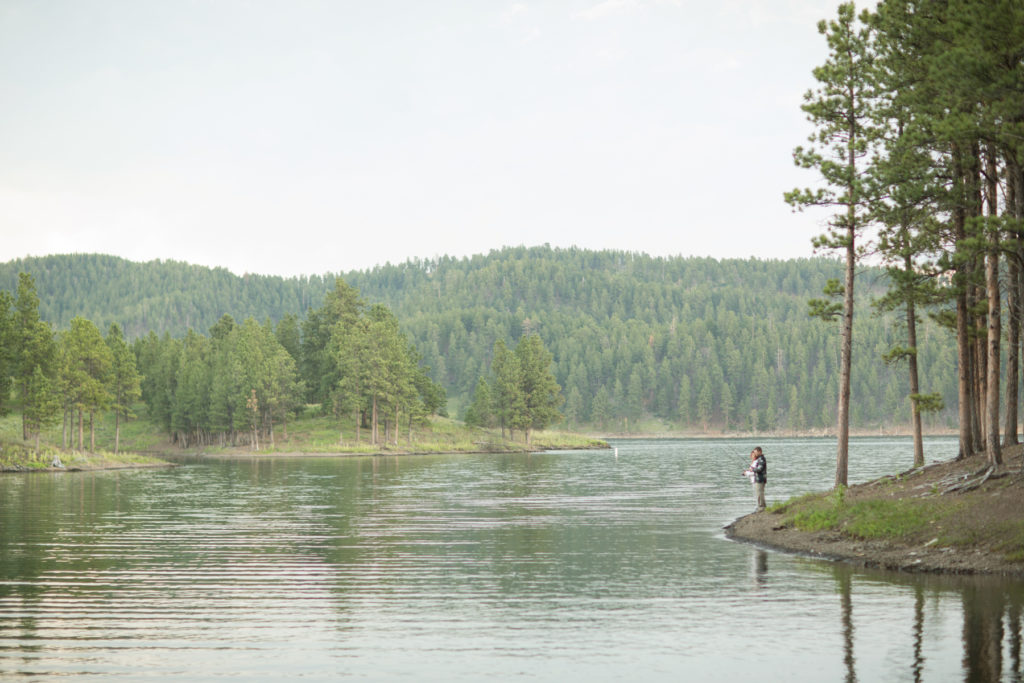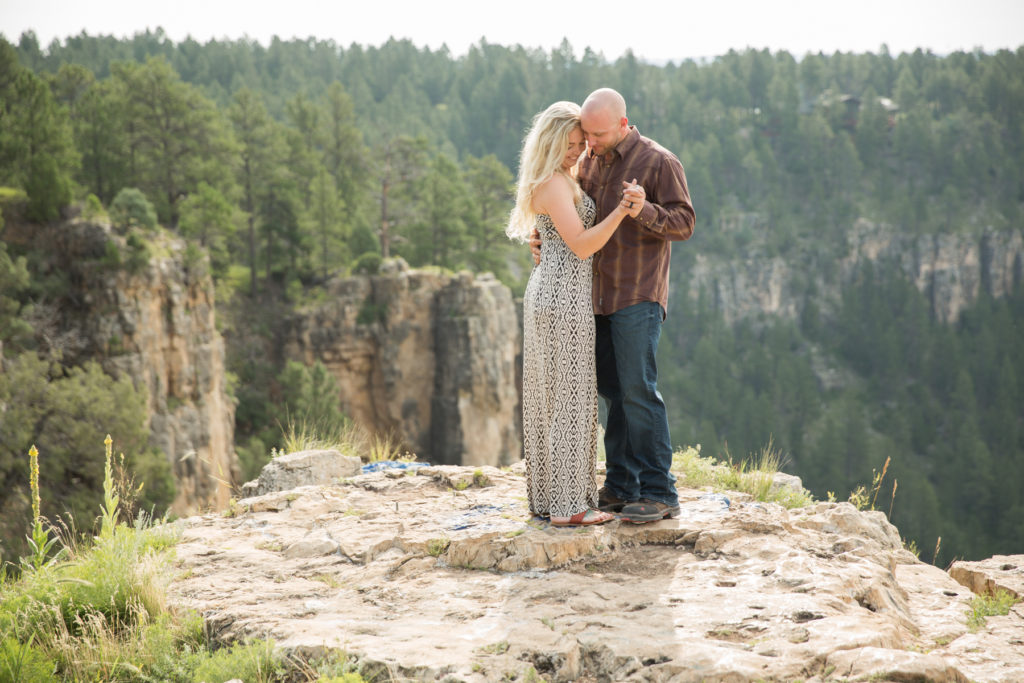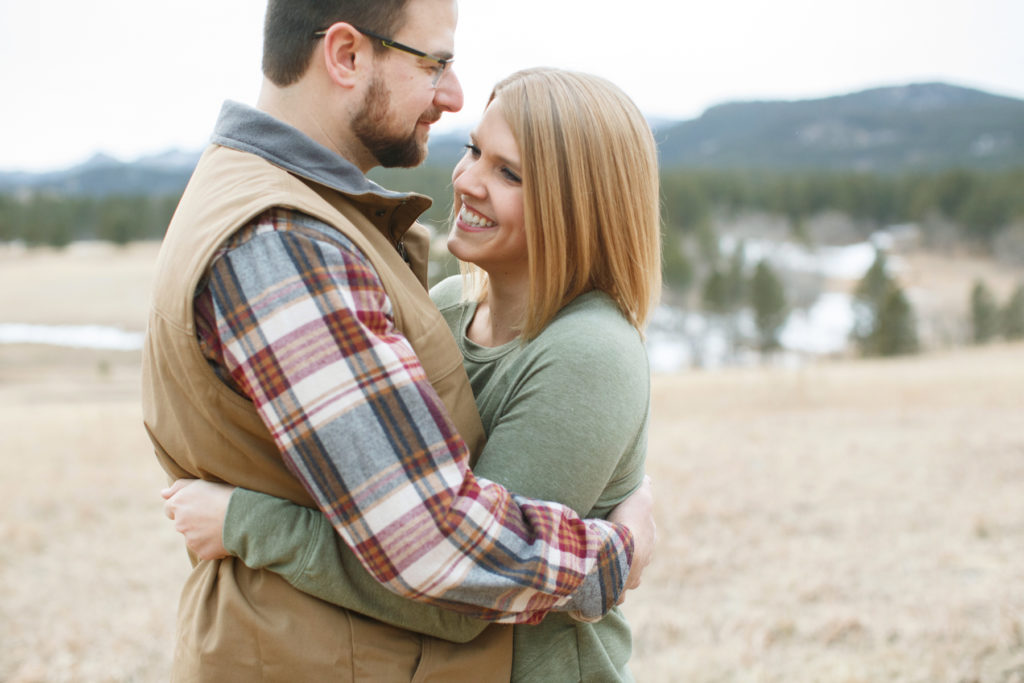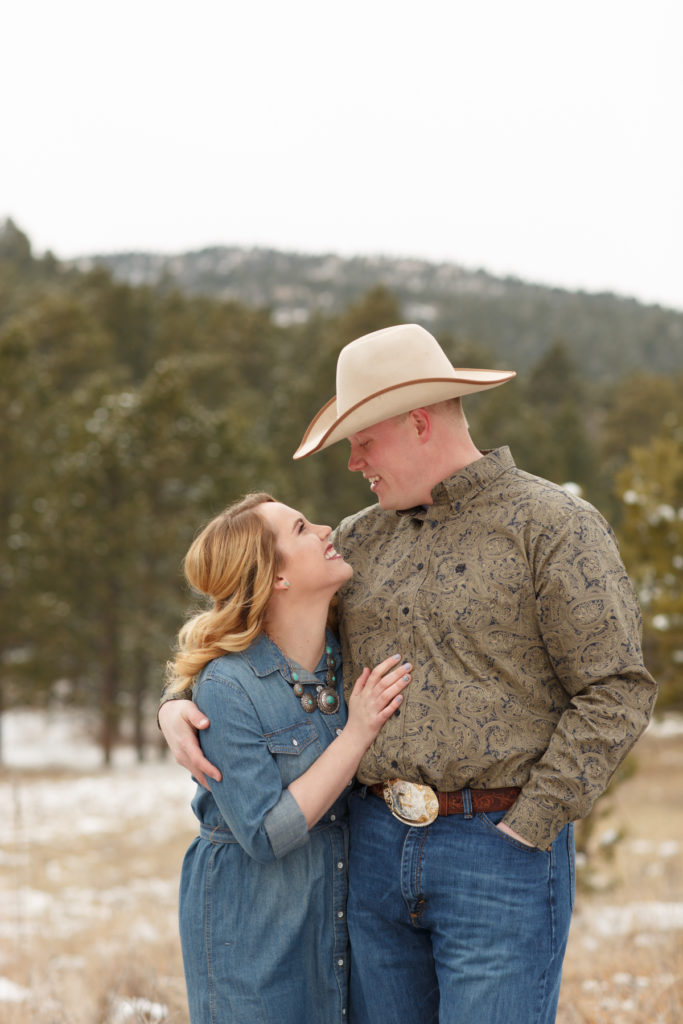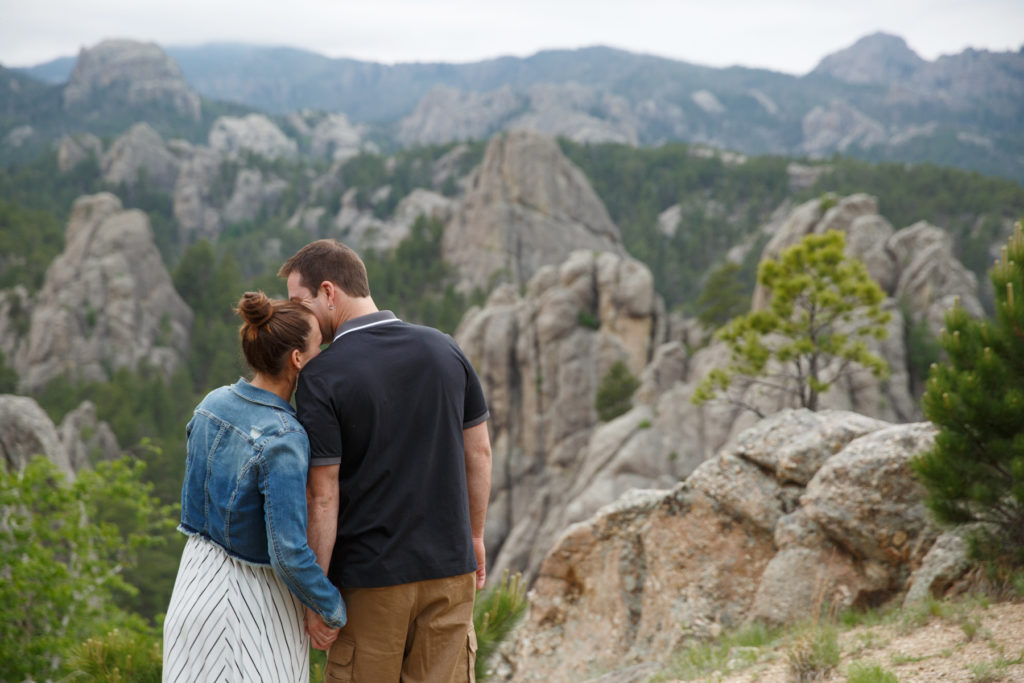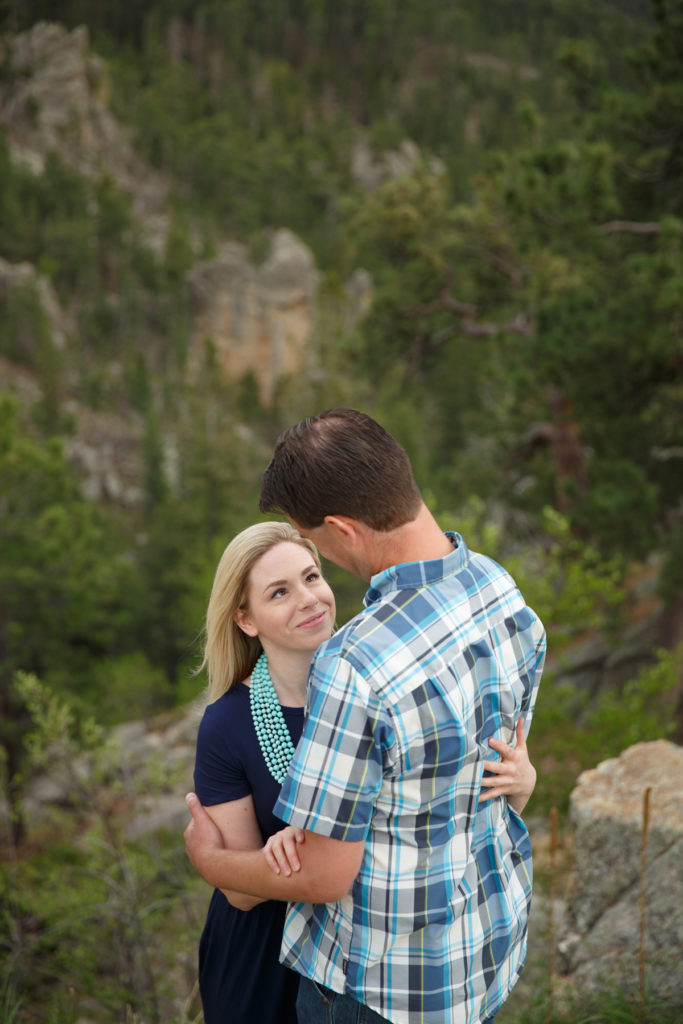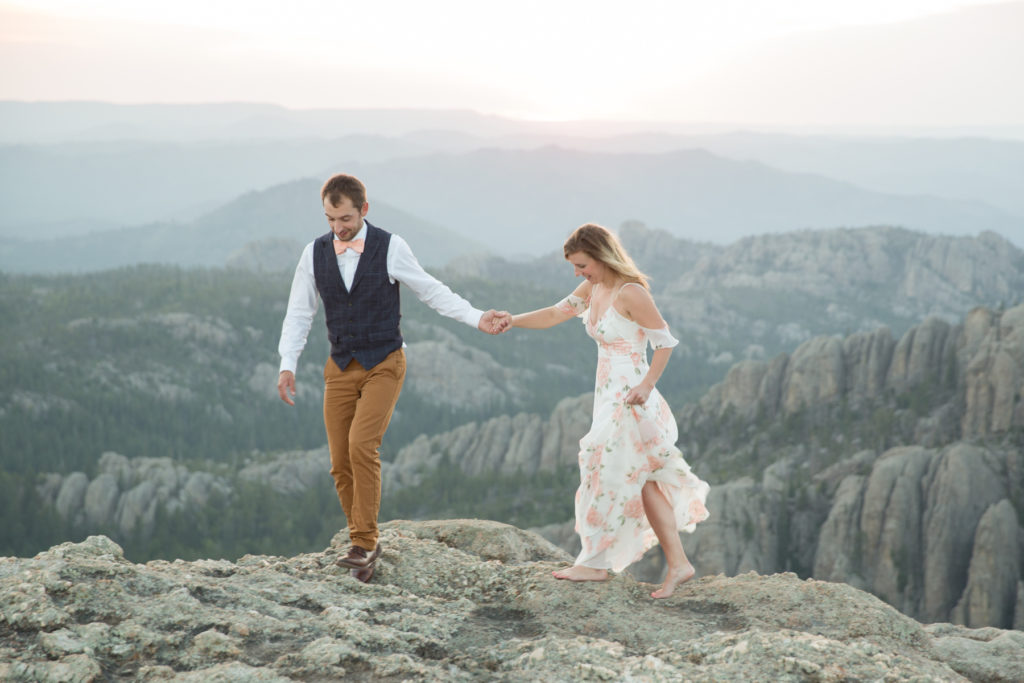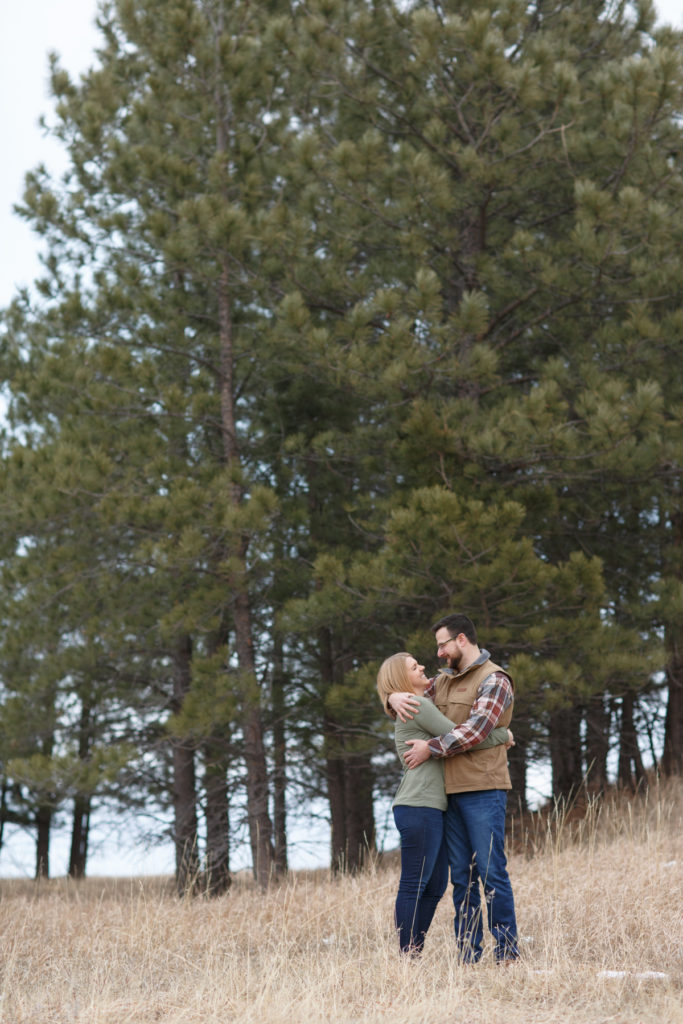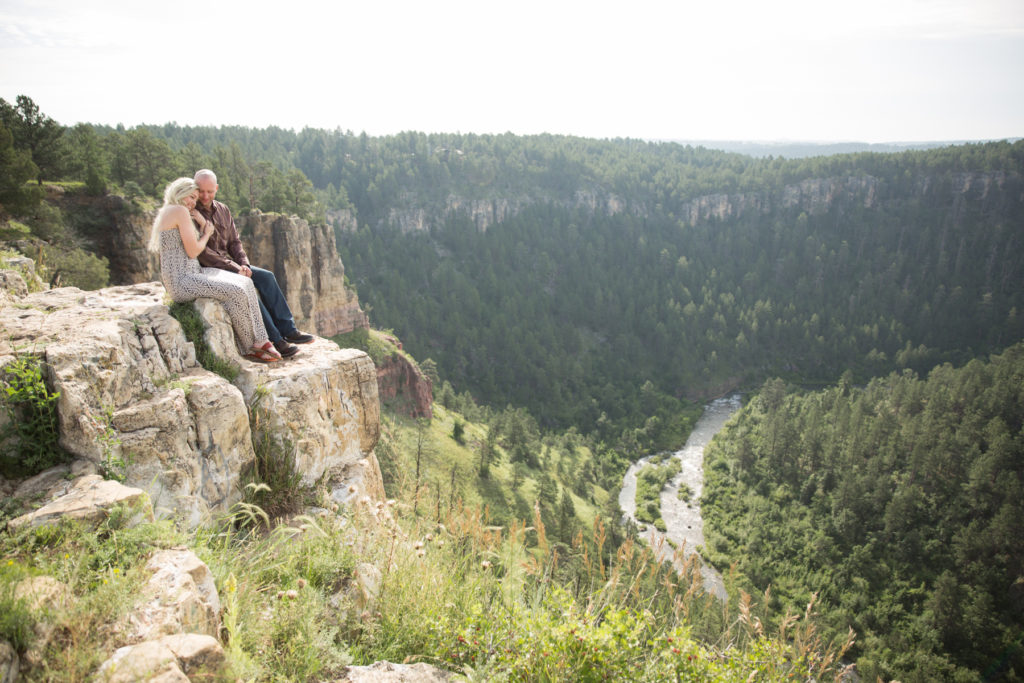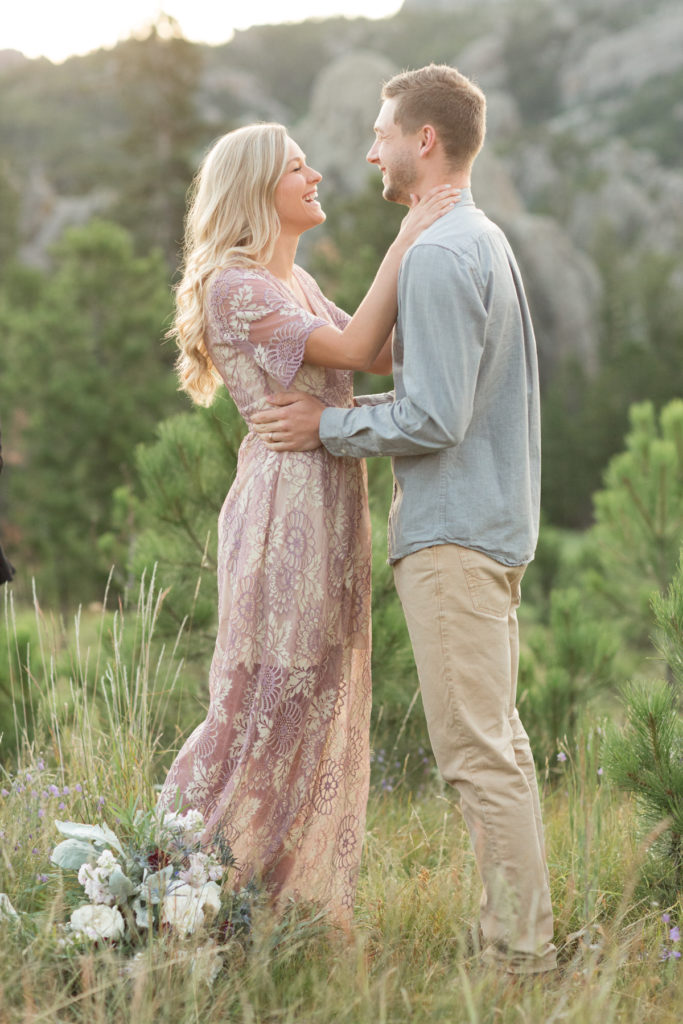 Now, I don't post a lot of detail photos unless I know the meaning or significance behind it… this heart-shaped ring bowl was hand-carved by the groom, and he surprised his bride with it on their wedding day!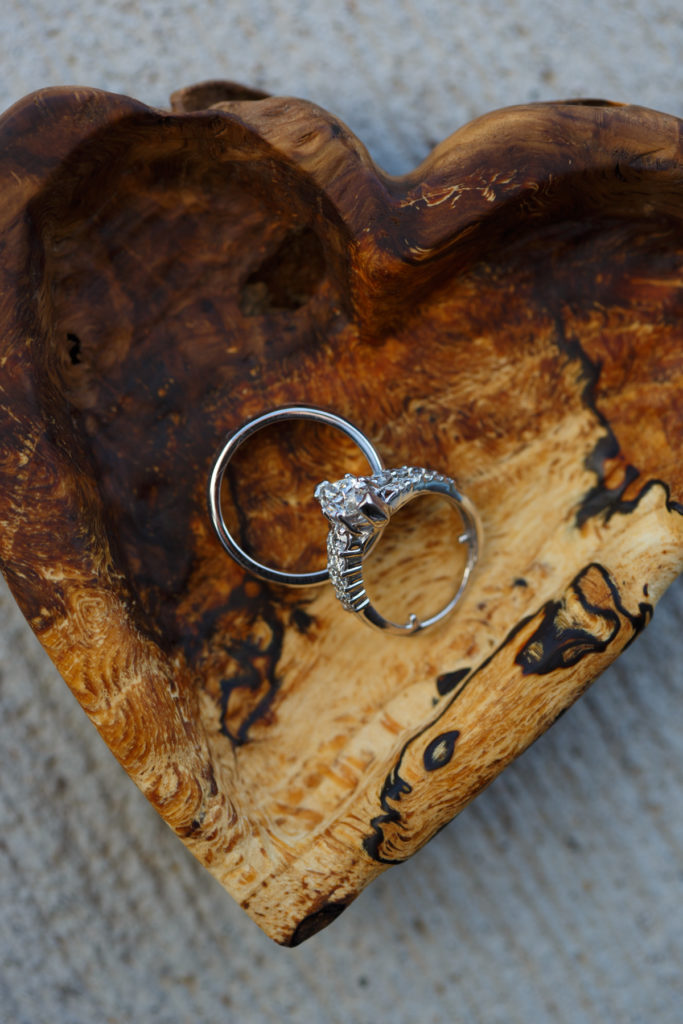 On to the wedding day portraits and moments. First looks are always full of emotions, and I enjoy watching each one unfold!!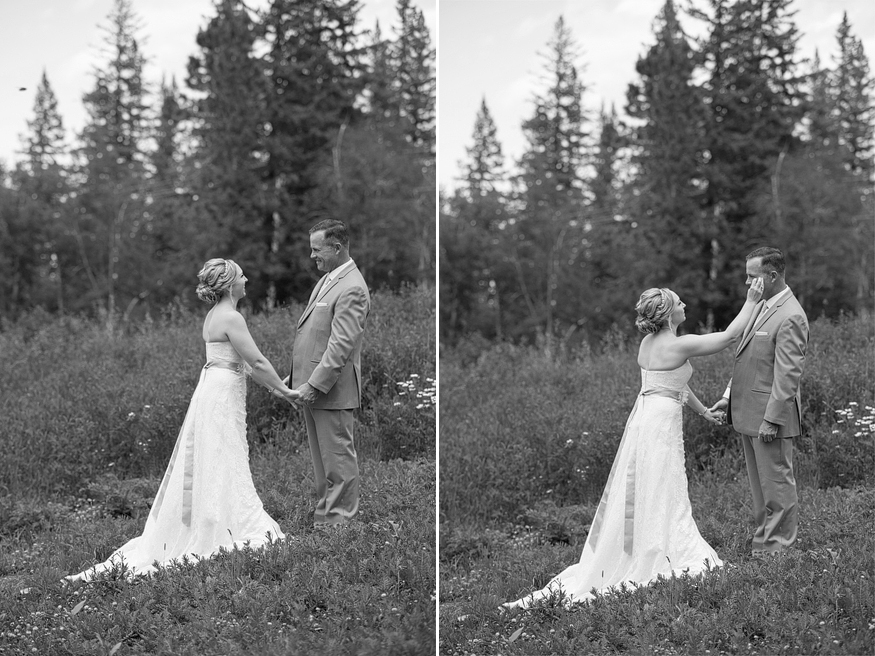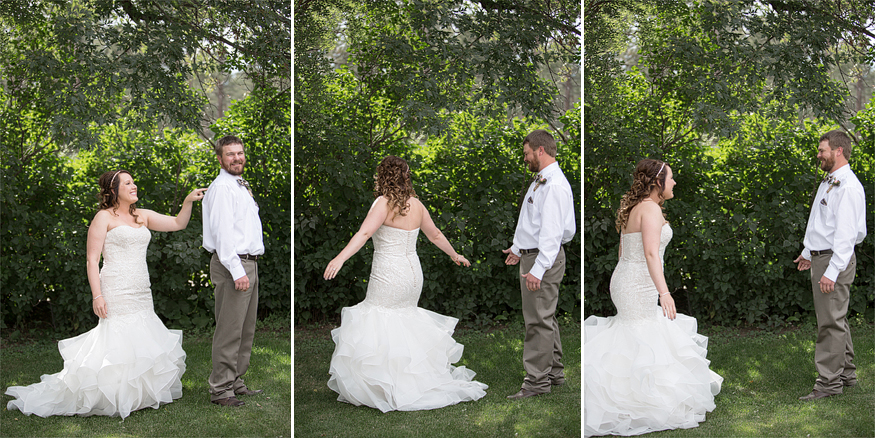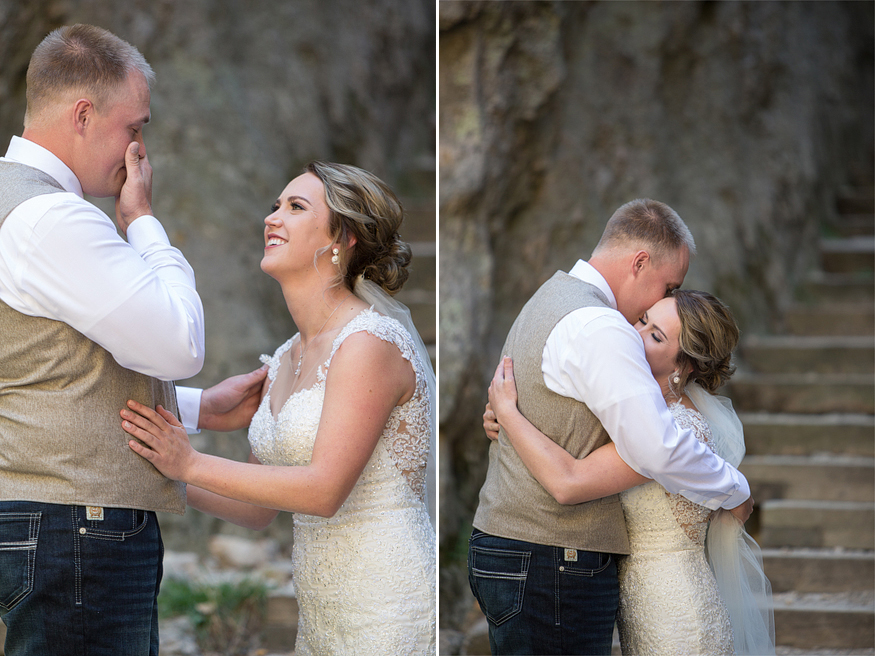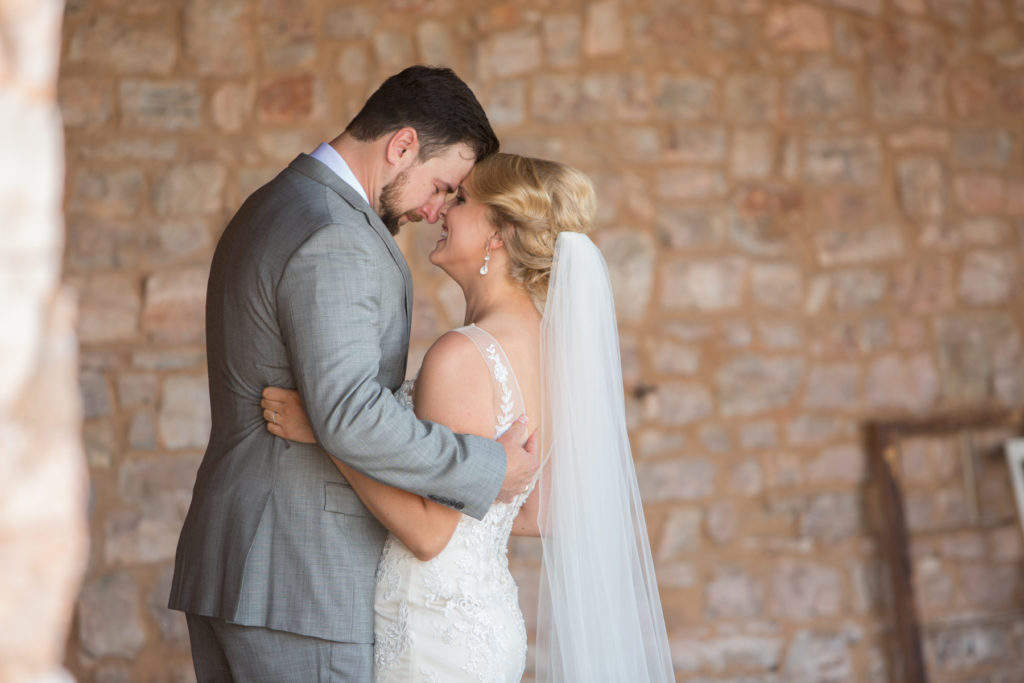 And then there was this first look with Amy and her dad. I love their identical reactions – speechless, crying, then laughing!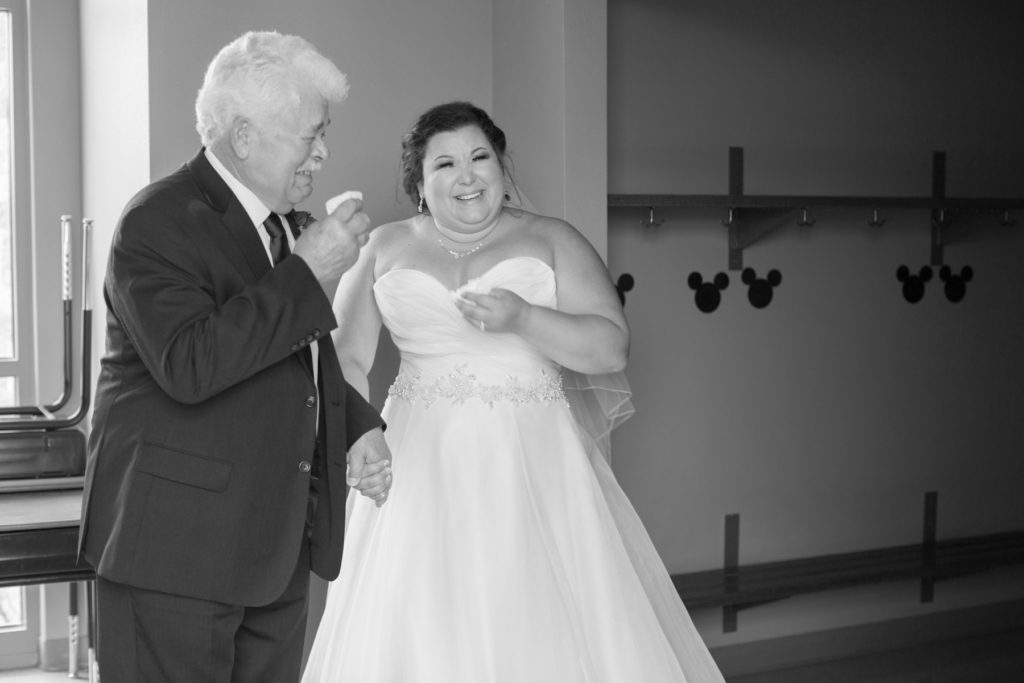 Now, to the next part of the day – bride and groom portraits! I always give my couples plenty of time and space for their first look, because I never want to cut that moment short. So, after I've gotten a wave or a 'so… what's next?' we do a few portraits before the family and wedding party join in.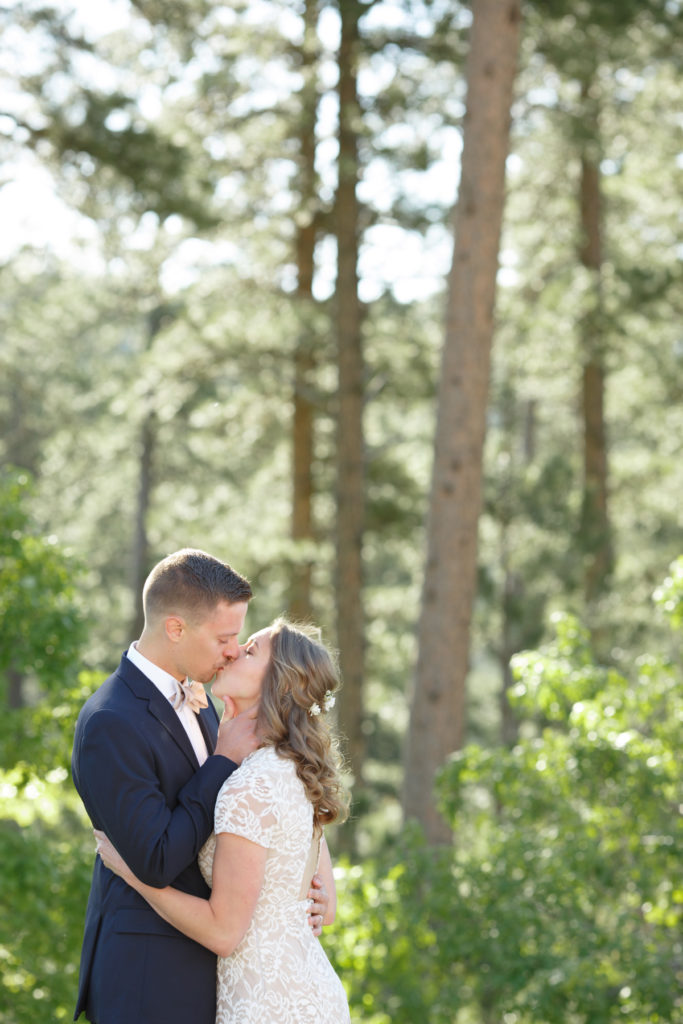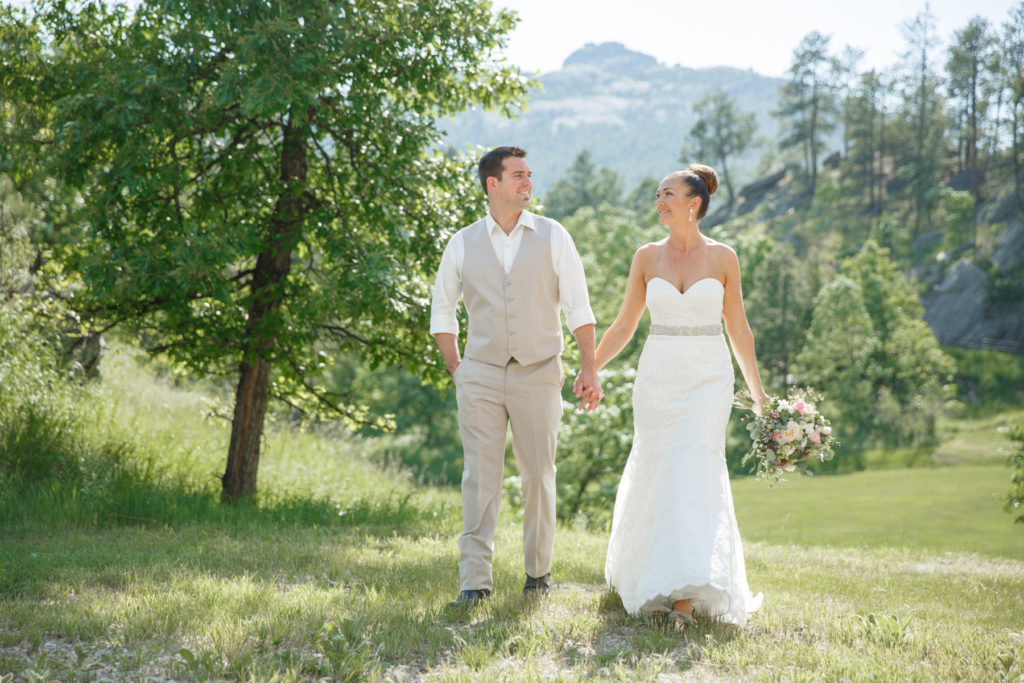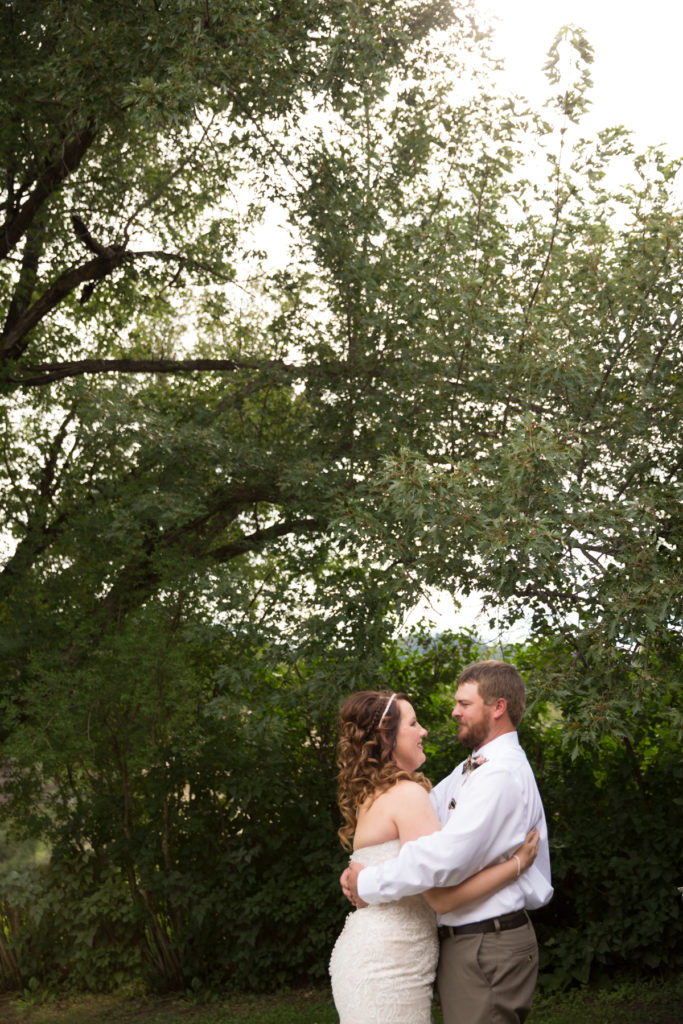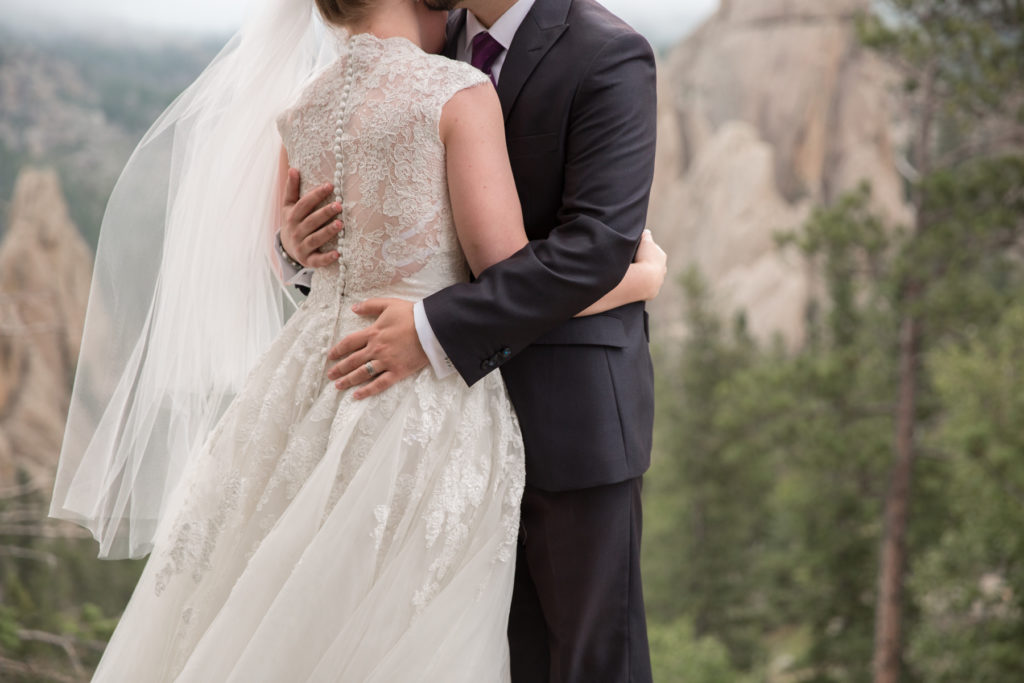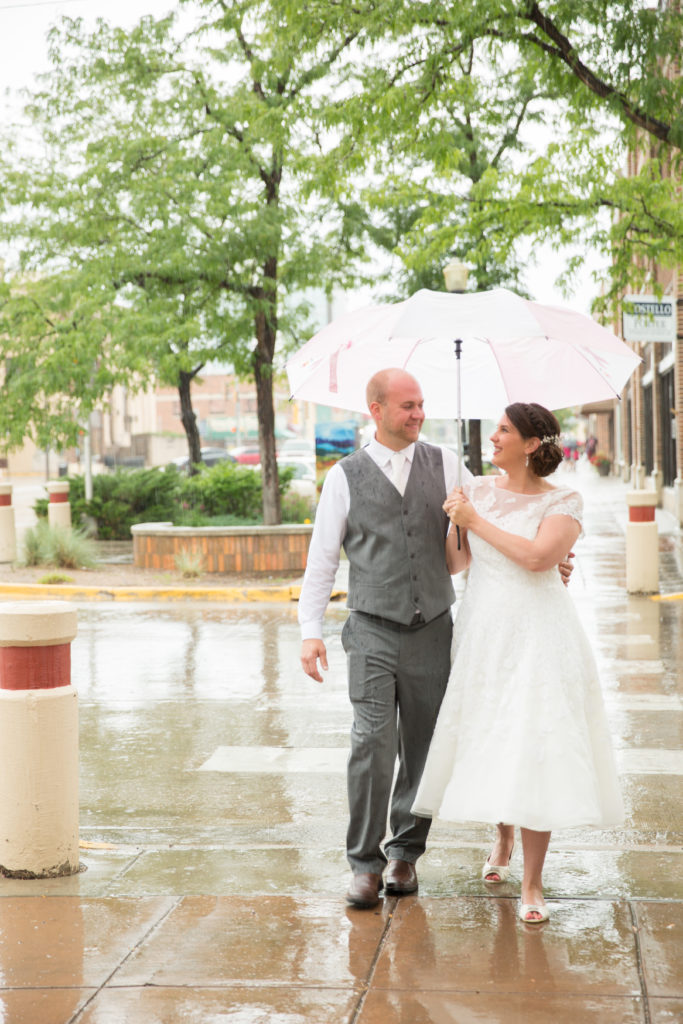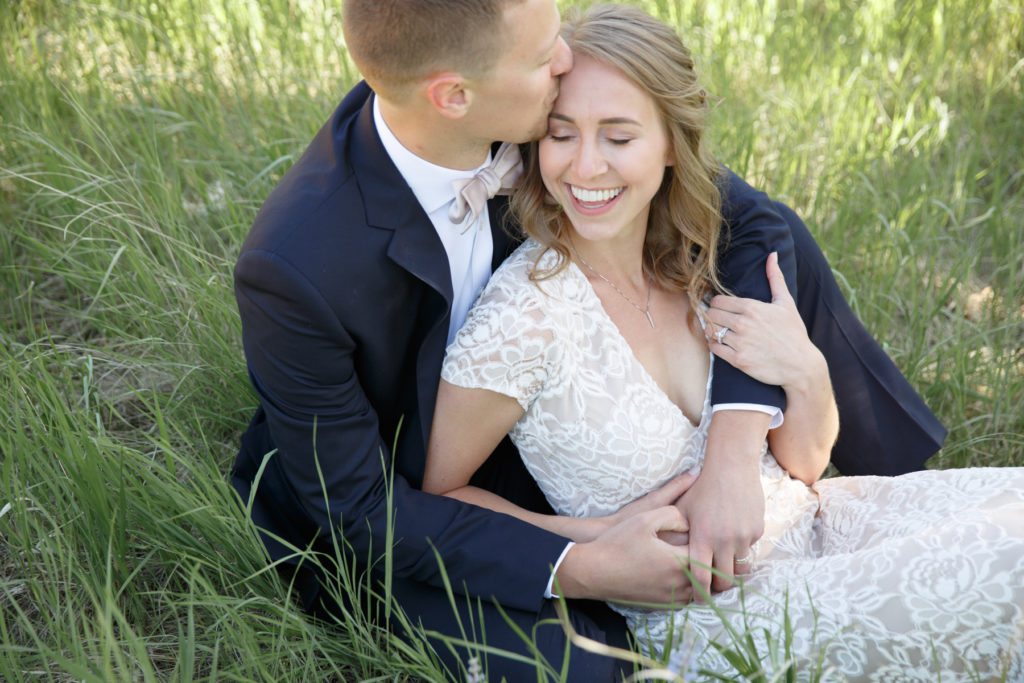 This 'portrait' is not a portrait. They eloped last winter in their backyard, and hired me to photograph some portraits and their reception. But I did something a little sneaky. I got a copy of their vows from a mutual friend of ours, and had them re-read them in this storefront (tucked away from the non-stop rain). My favorite line was how they vowed to love each other in sunshine and rain. They read these vows for the first time in the winter, and now again in the rain. (Who's getting misty eyed? Just me? Sure, okay.)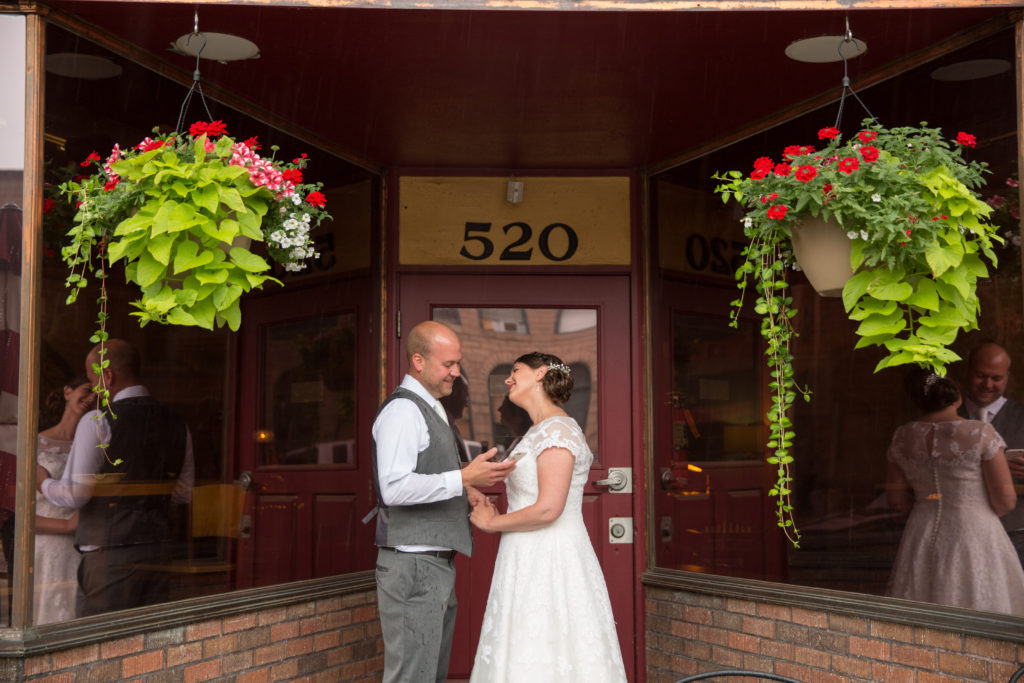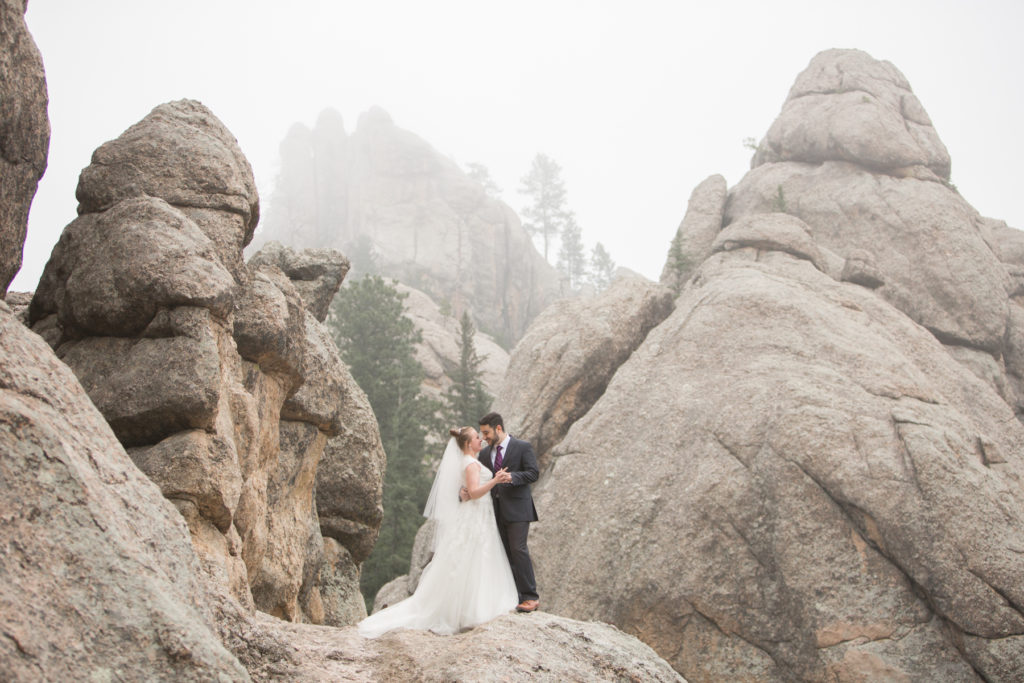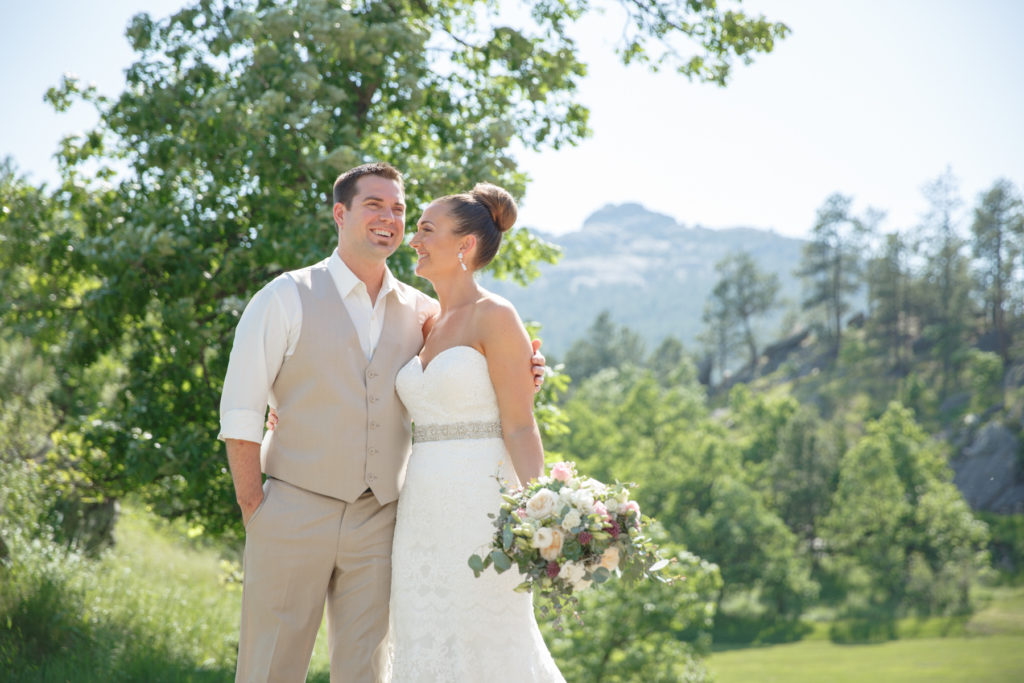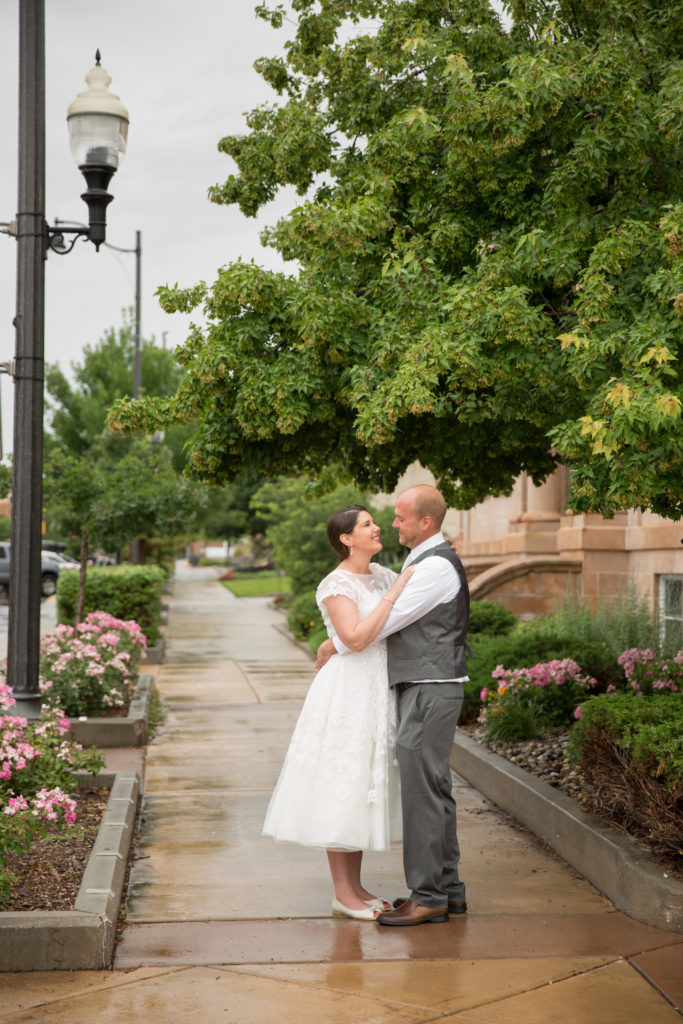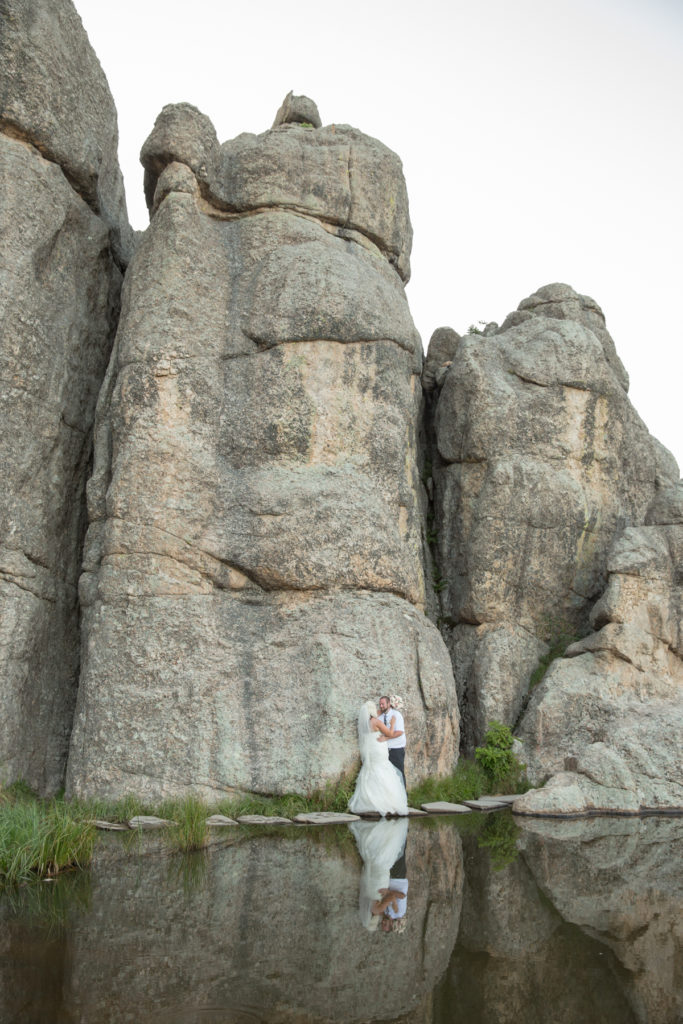 By the time I've walked around with my couples, most of the wedding party/family have gathered for group photos. But sometimes… we wait… Haha!! I feel like Lex and his twin brother have been in this situation more than once in their lives!!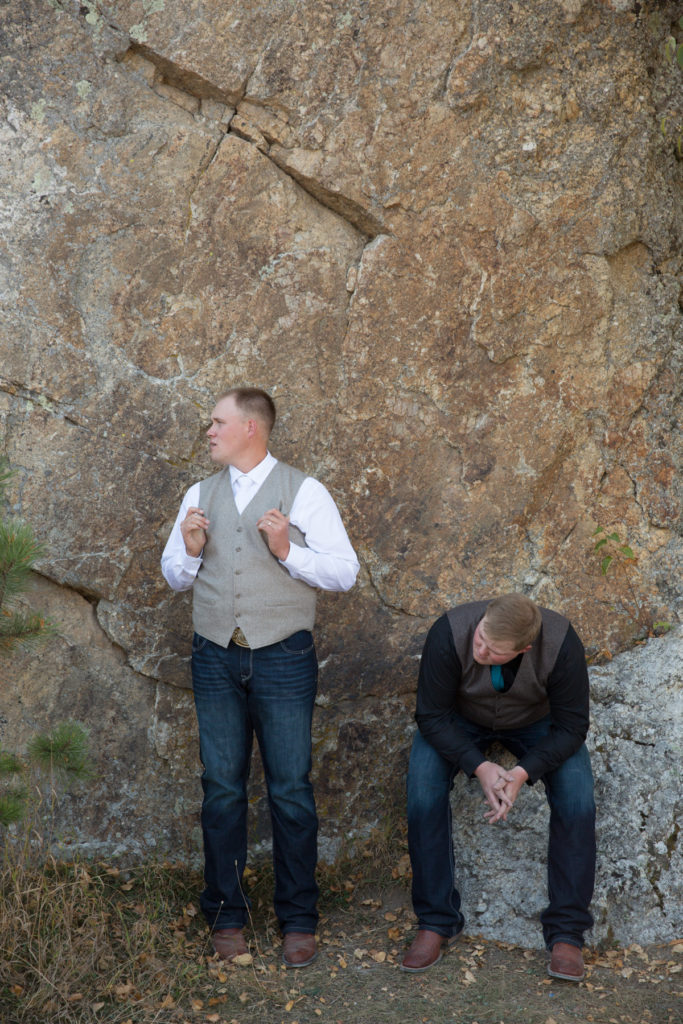 Waiting for everyone to arrive and get organized is also a great time for candids with the littlest wedding party members! :-)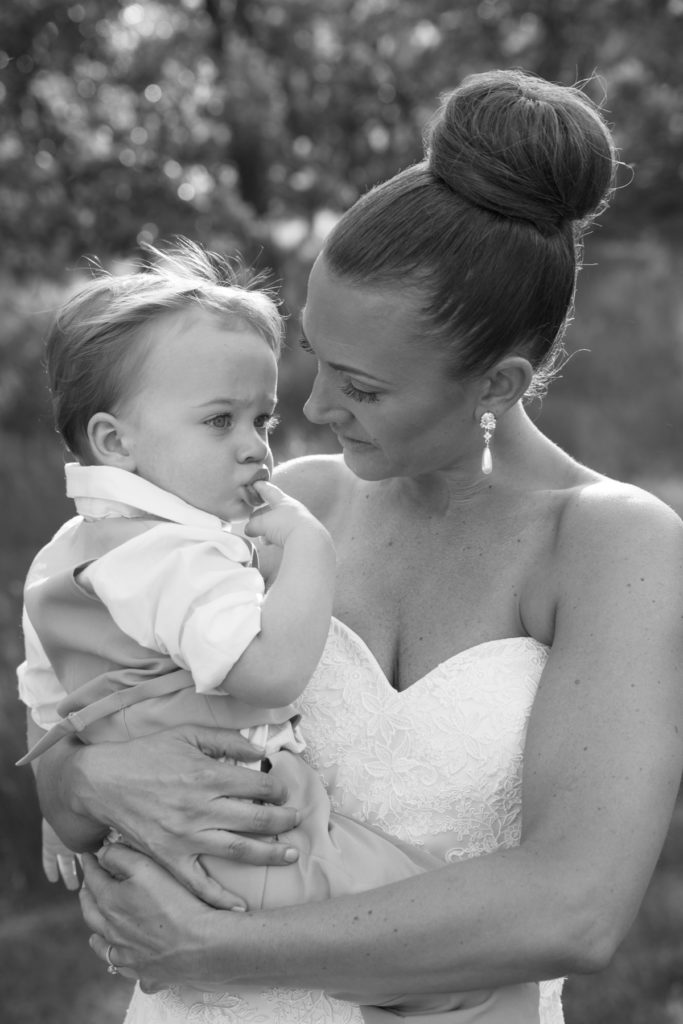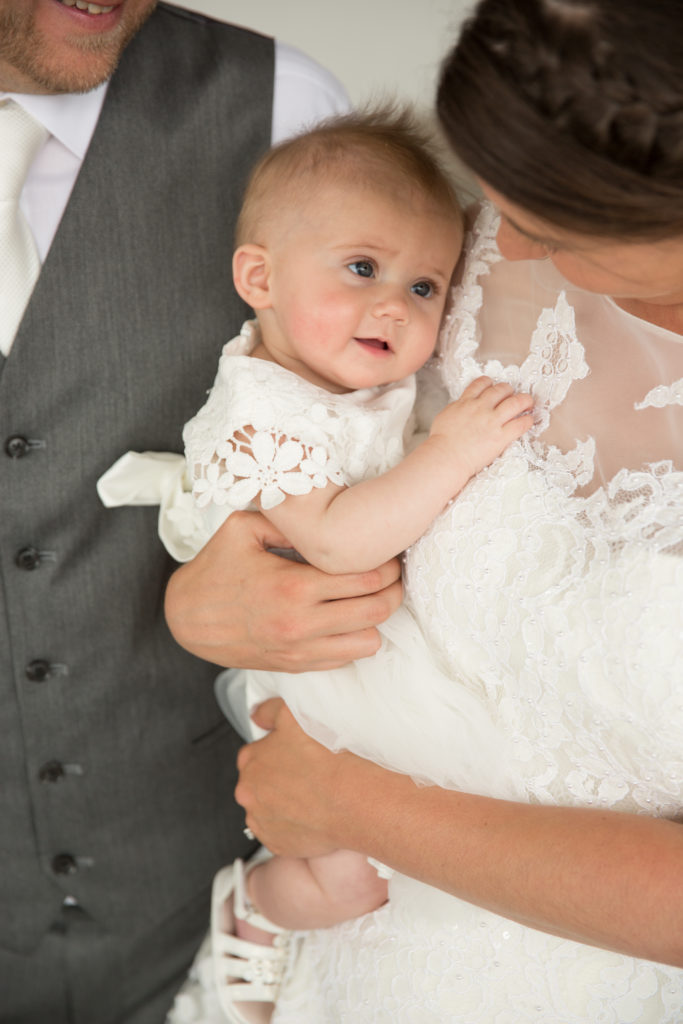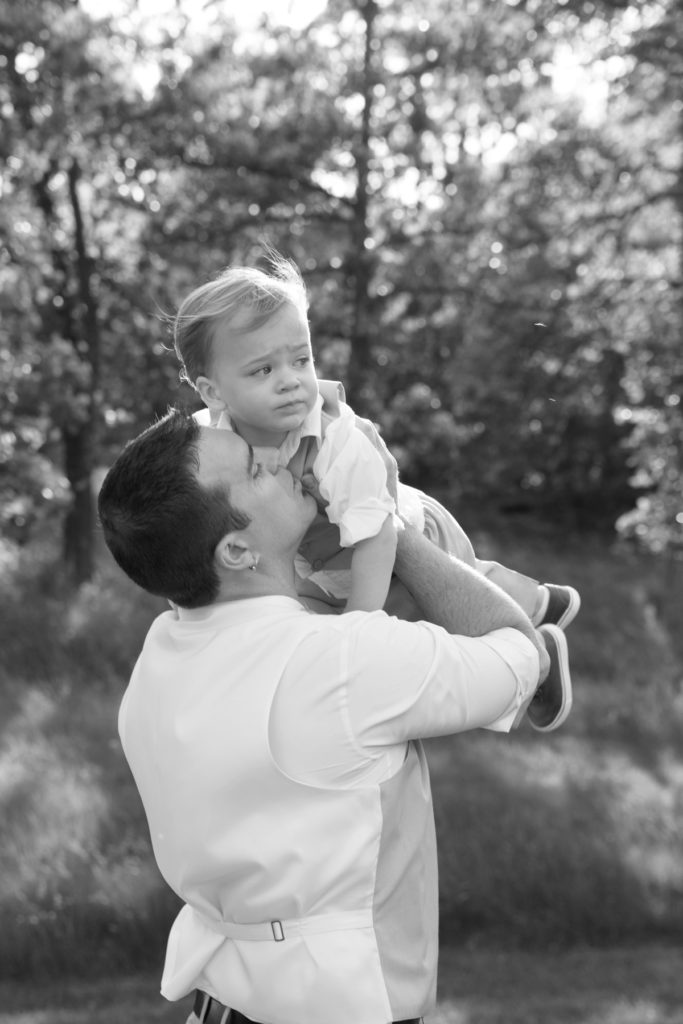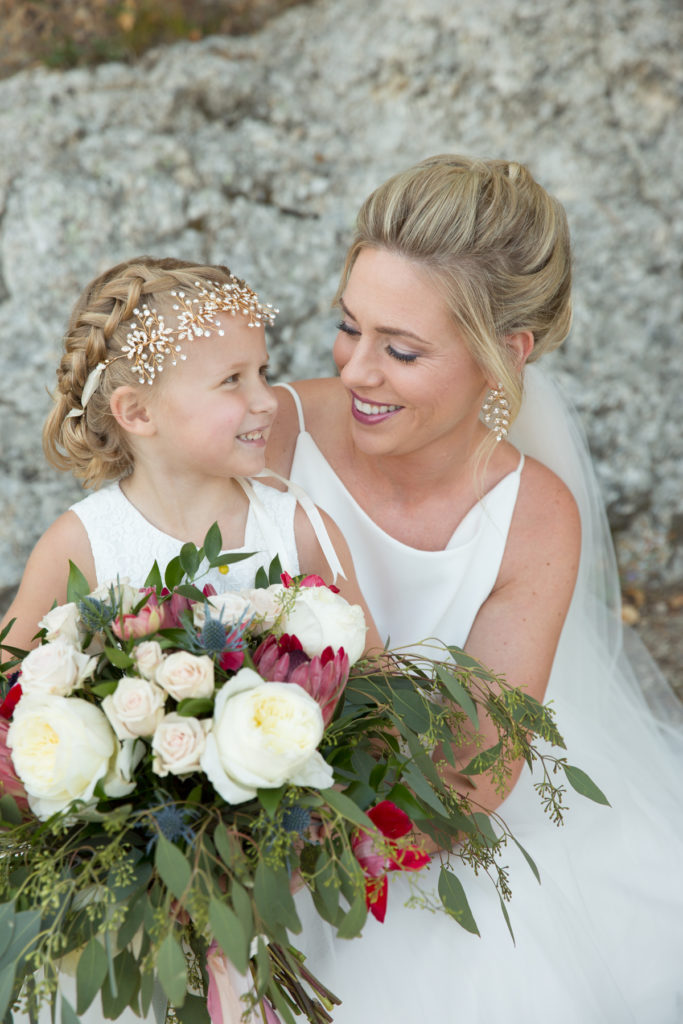 … and sometimes the littlest don't want to be in any photos…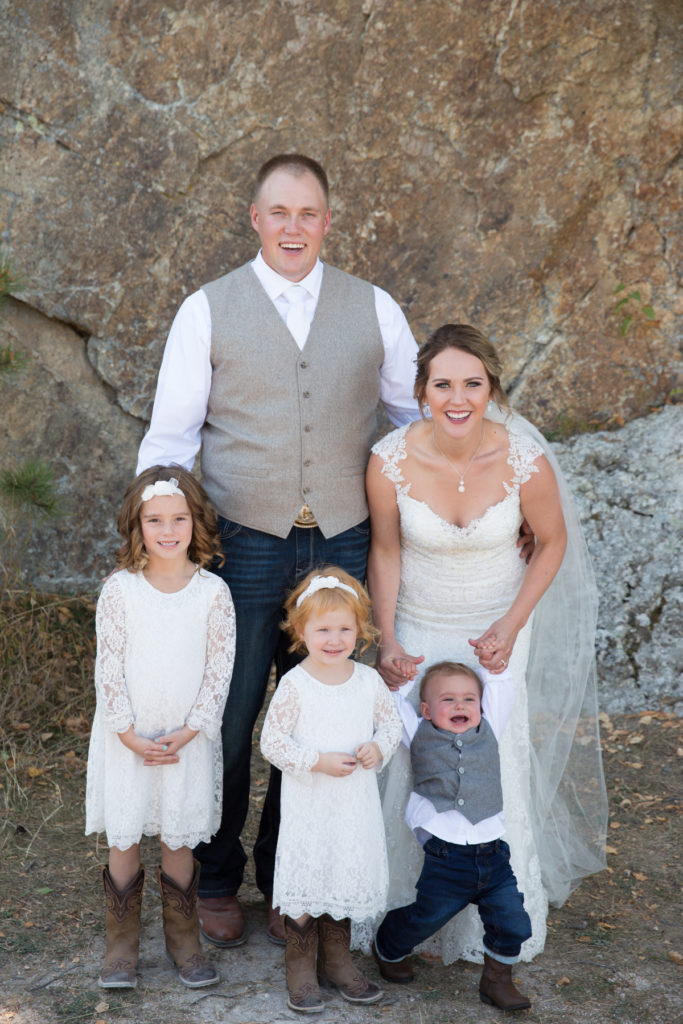 Then there was that one time I forced a groom's brother to stand closer than he was comfortable and it resulted in a very awkward, hilarious moment that I hope they all remember forever.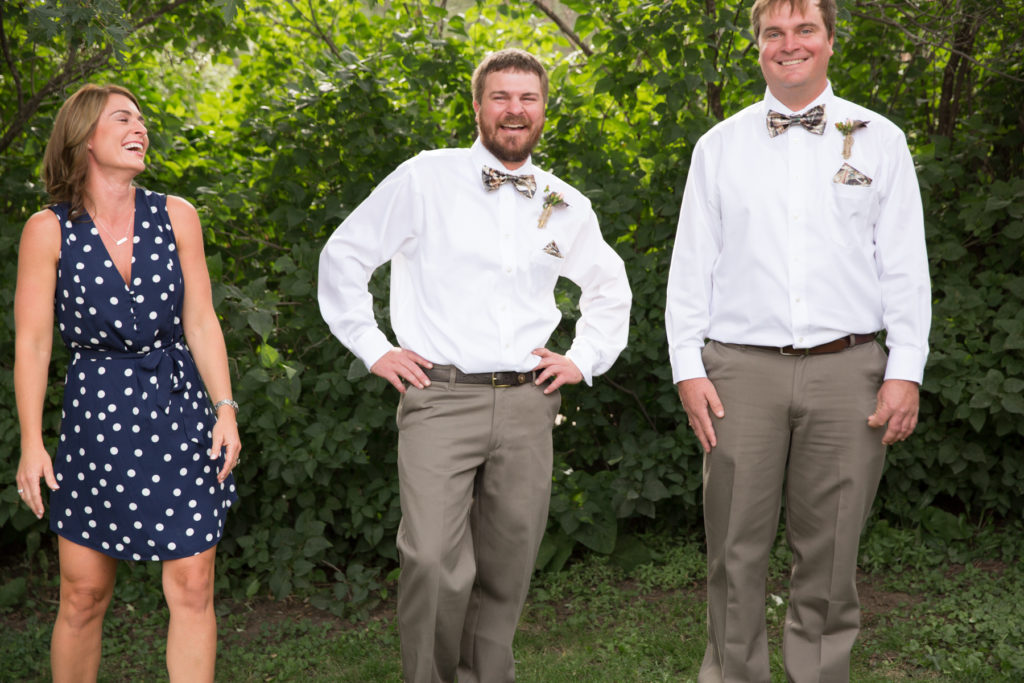 Who tooted? Haha!!!!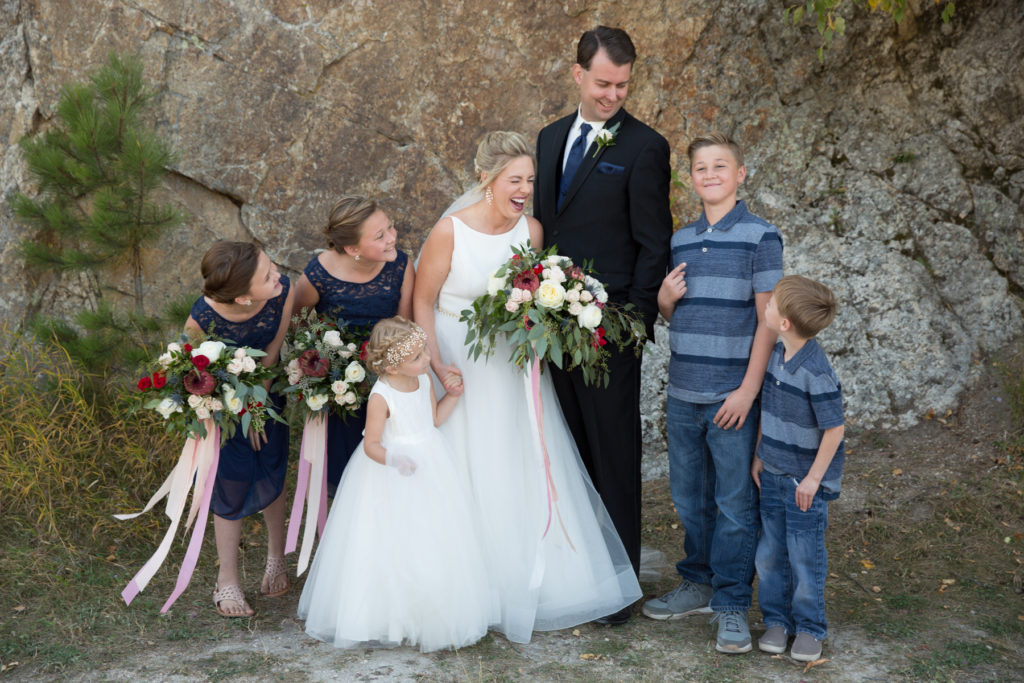 Okay, okay, back to some sweet moments! The ceremony always brings out all the emotions!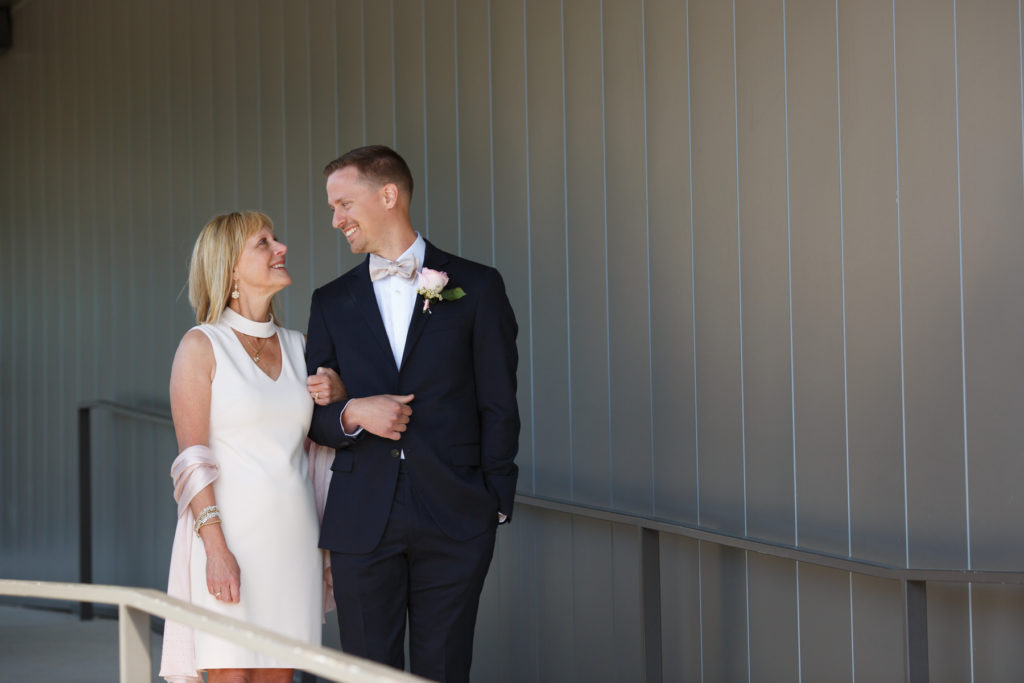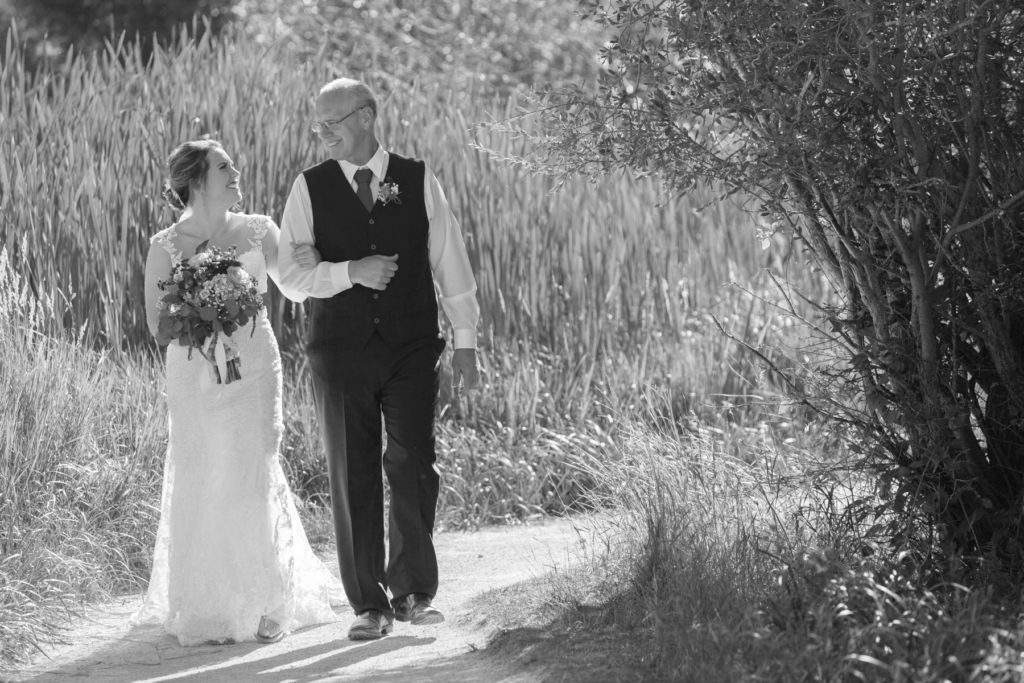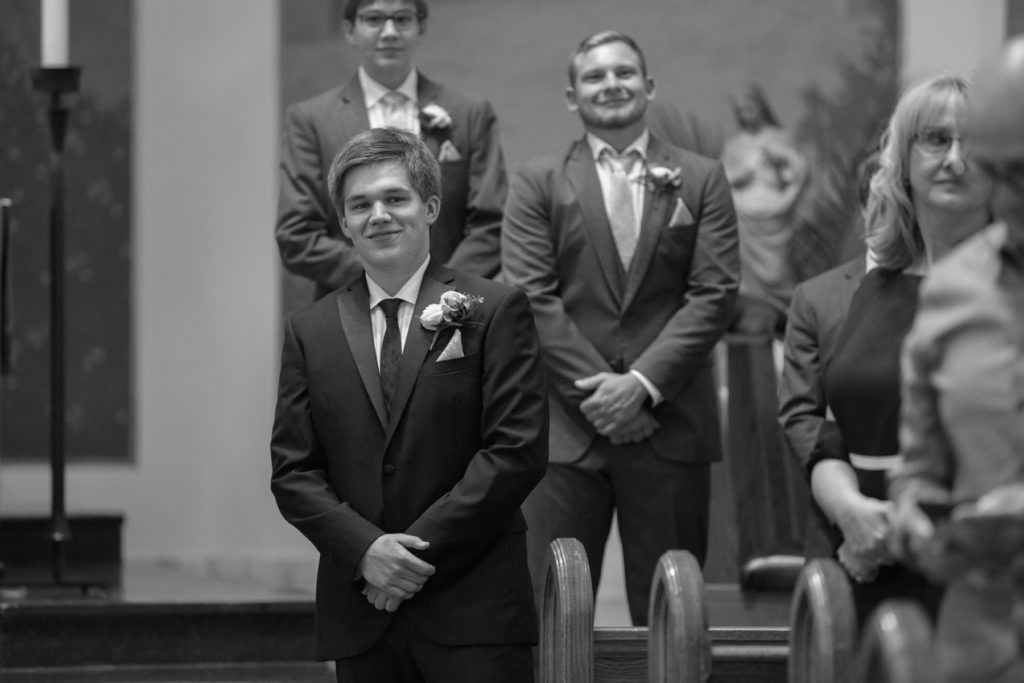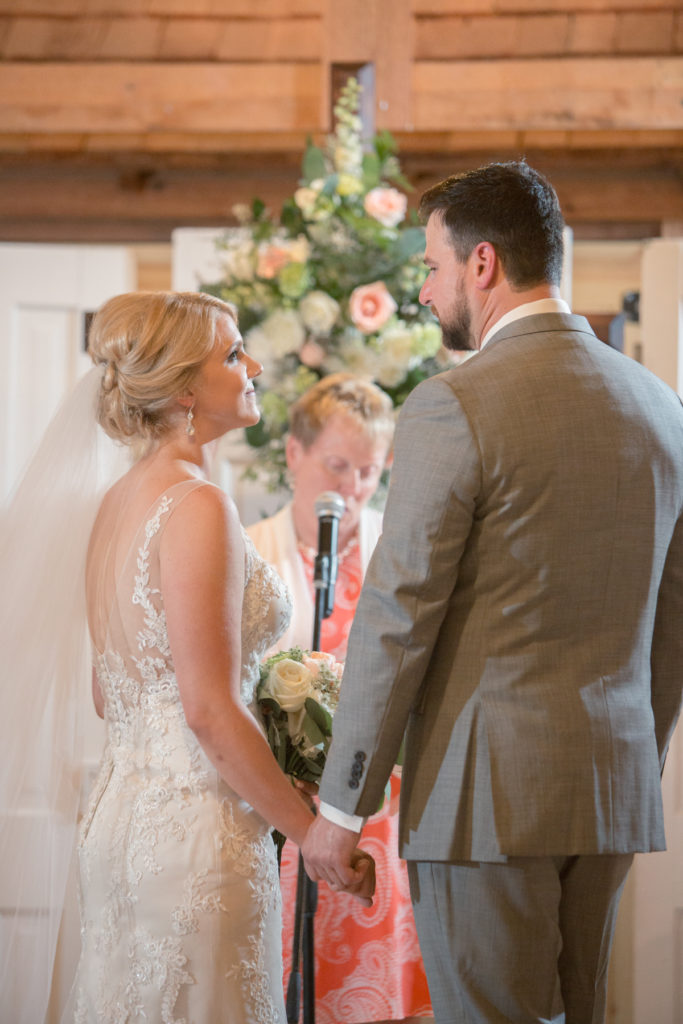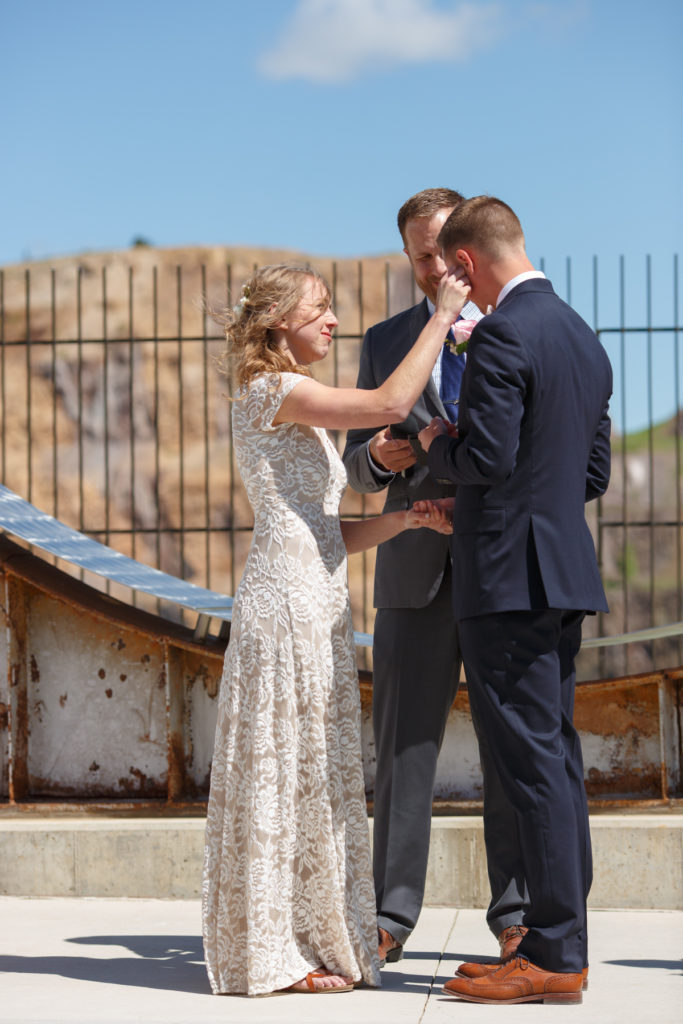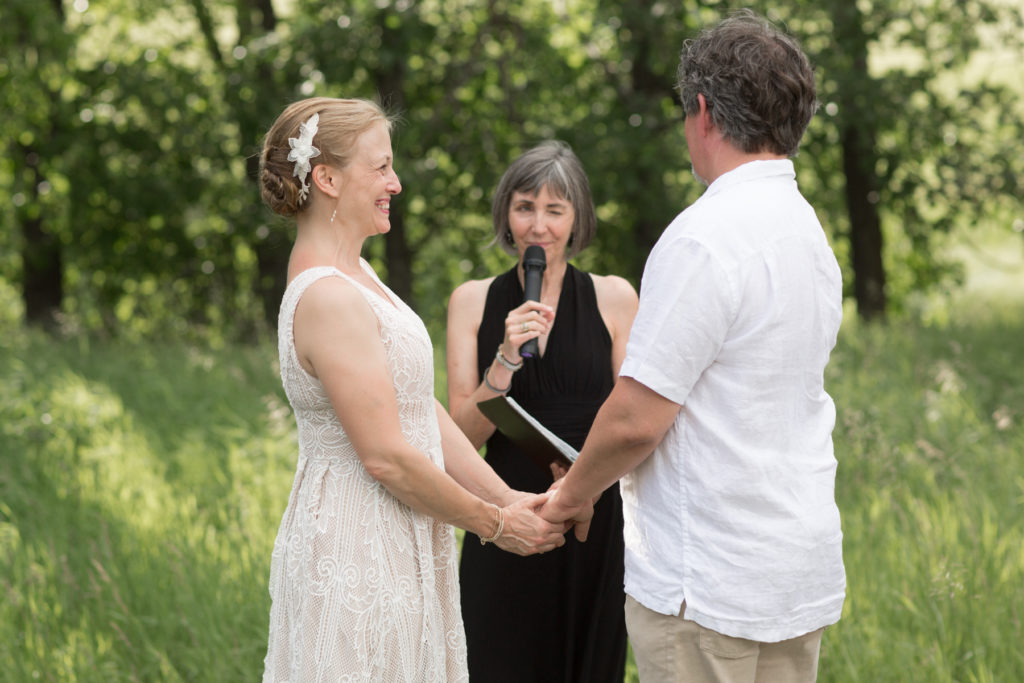 Yes, this next images is from a styled elopement, and yes Mary Maisey-Ireland is this invested in every single couple I have seen her work with!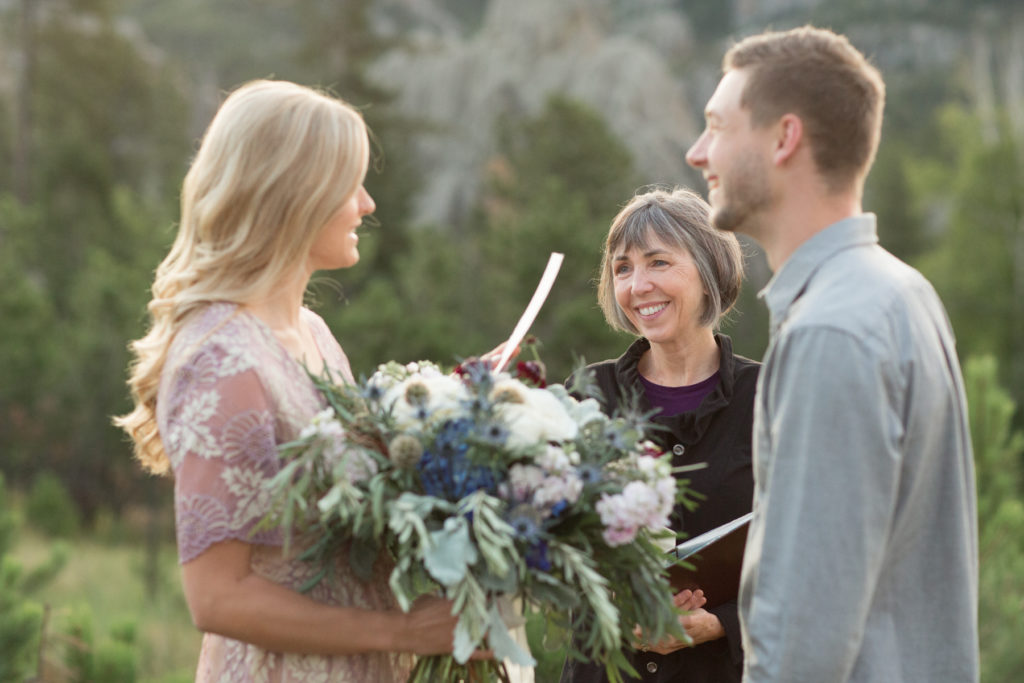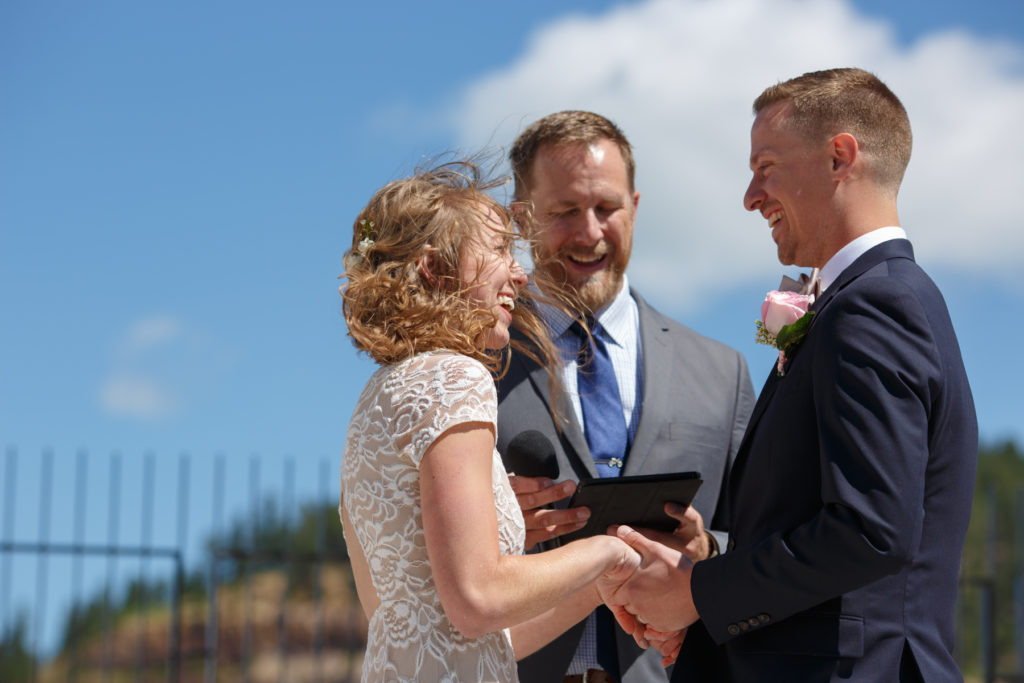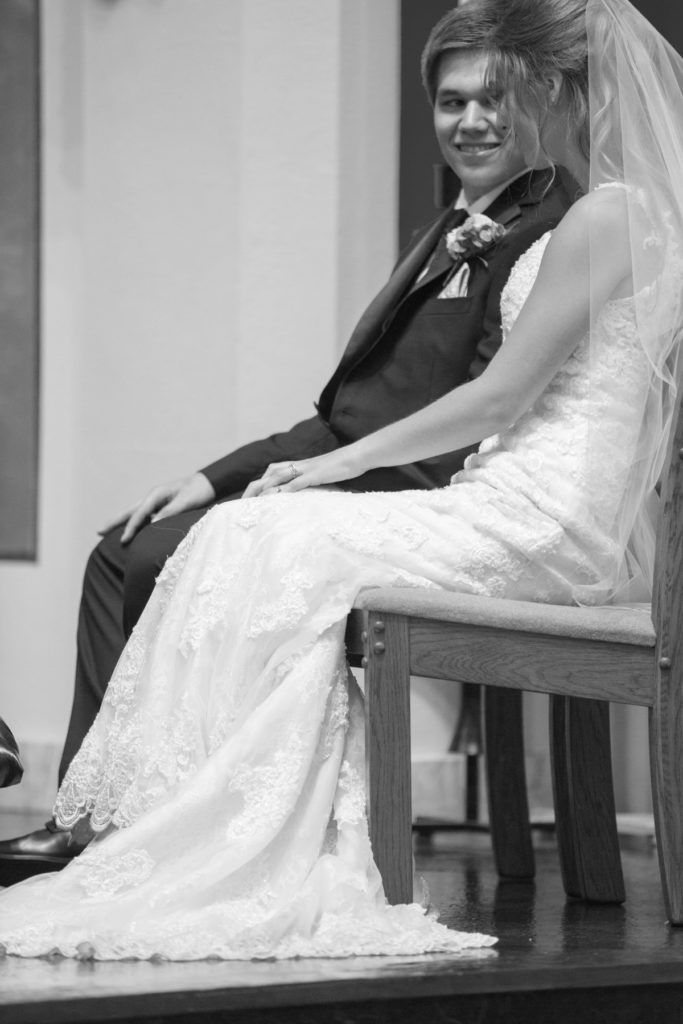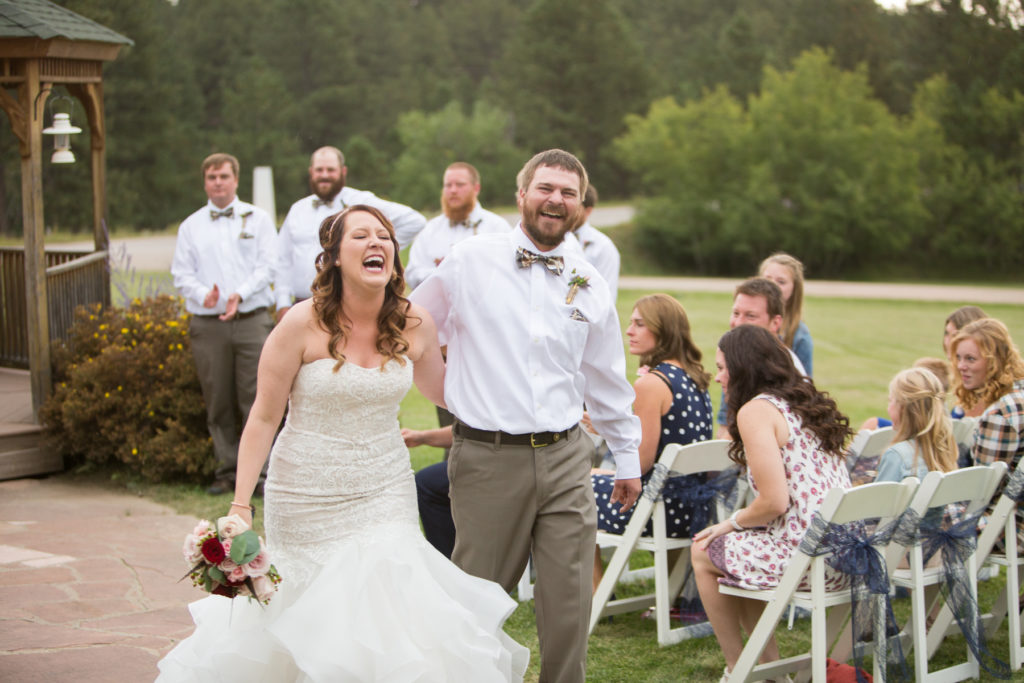 After the ceremony, it's easy to see how relaxed my couples are. The 'hard part' (saying their vows out loud in front of everyone) is over, and the rest of the day is just for fun! And, the light is lovely. ;-)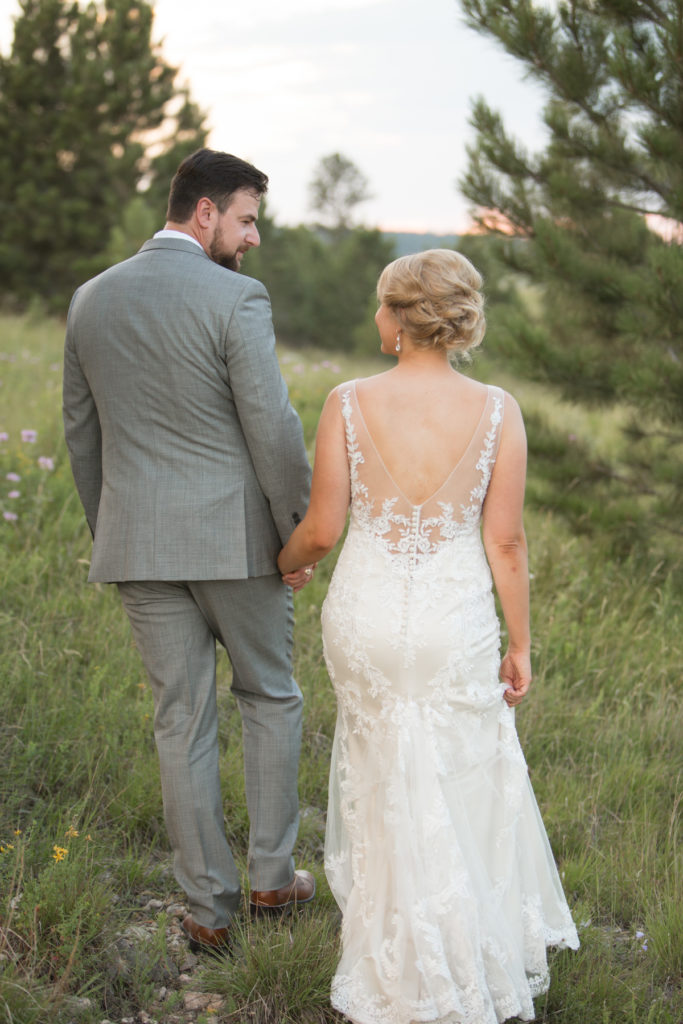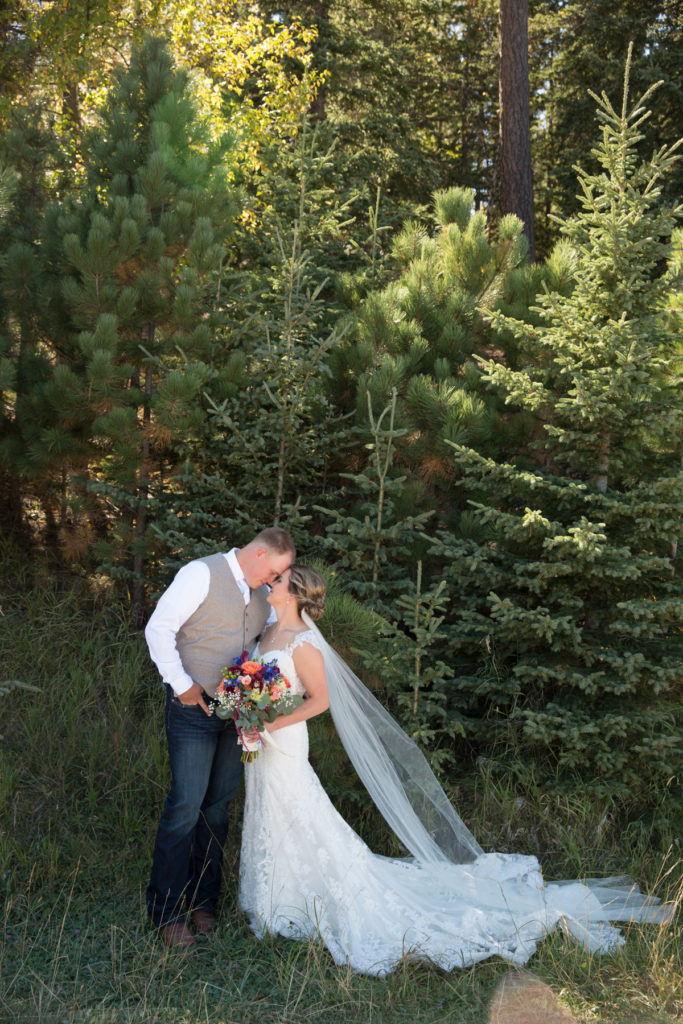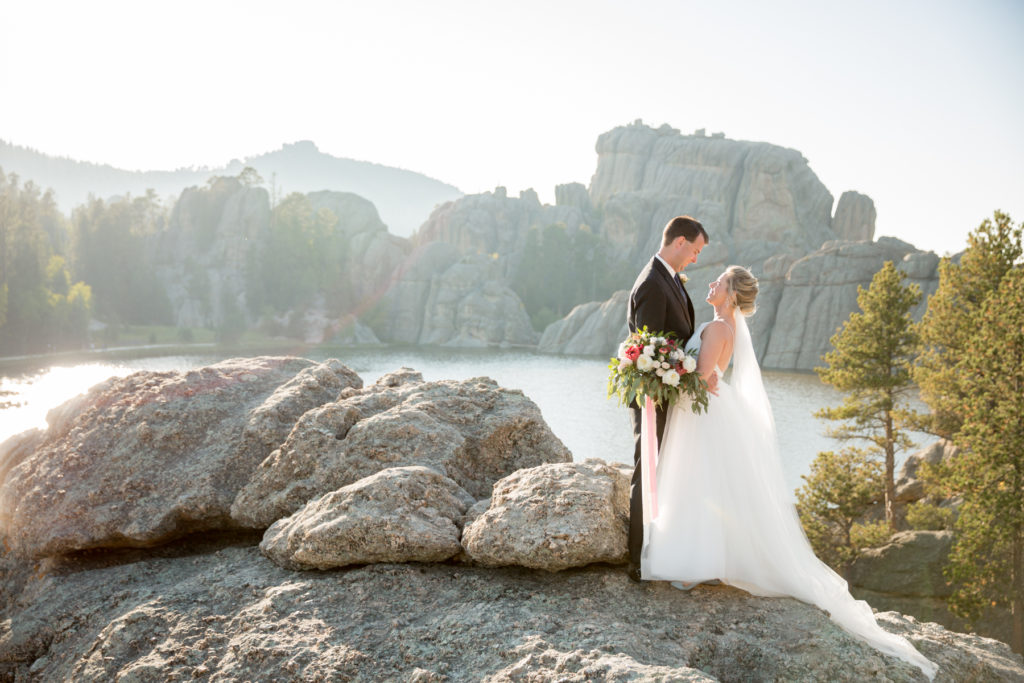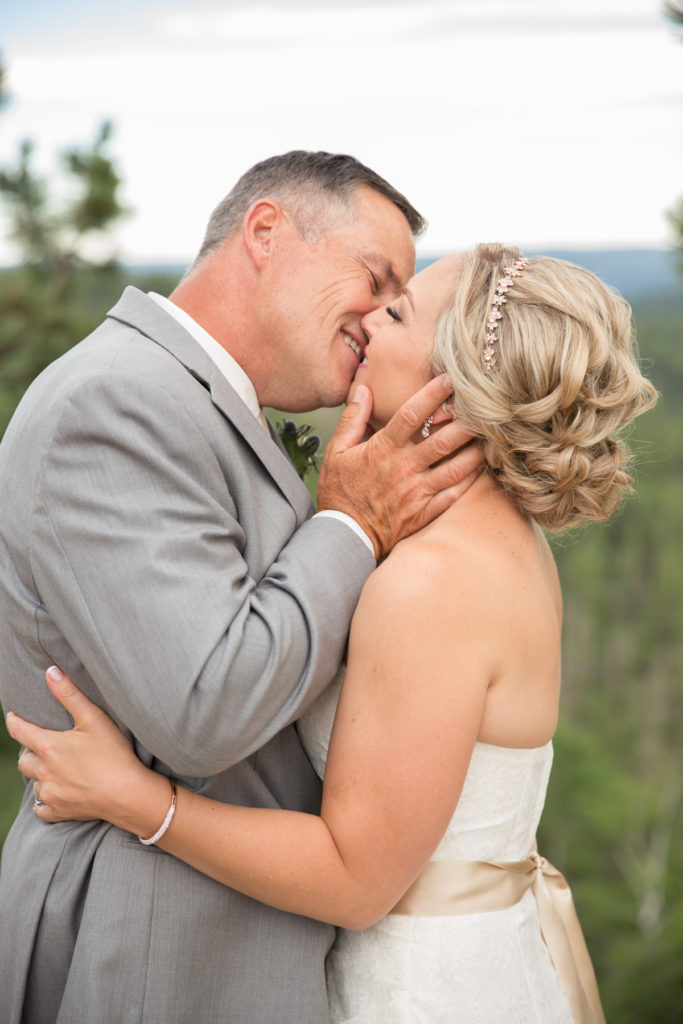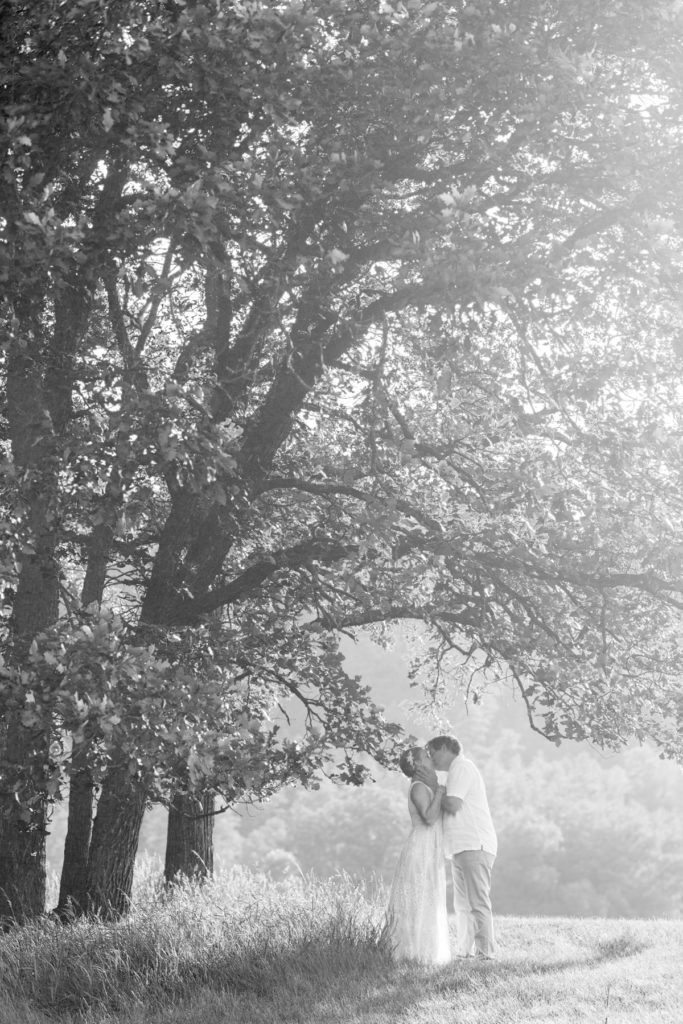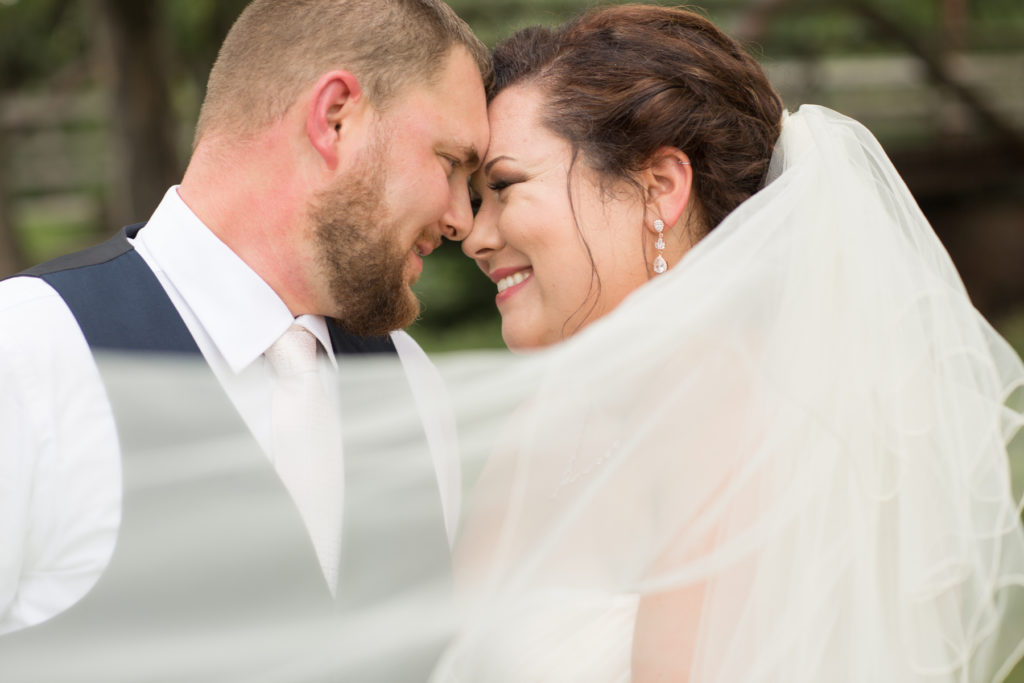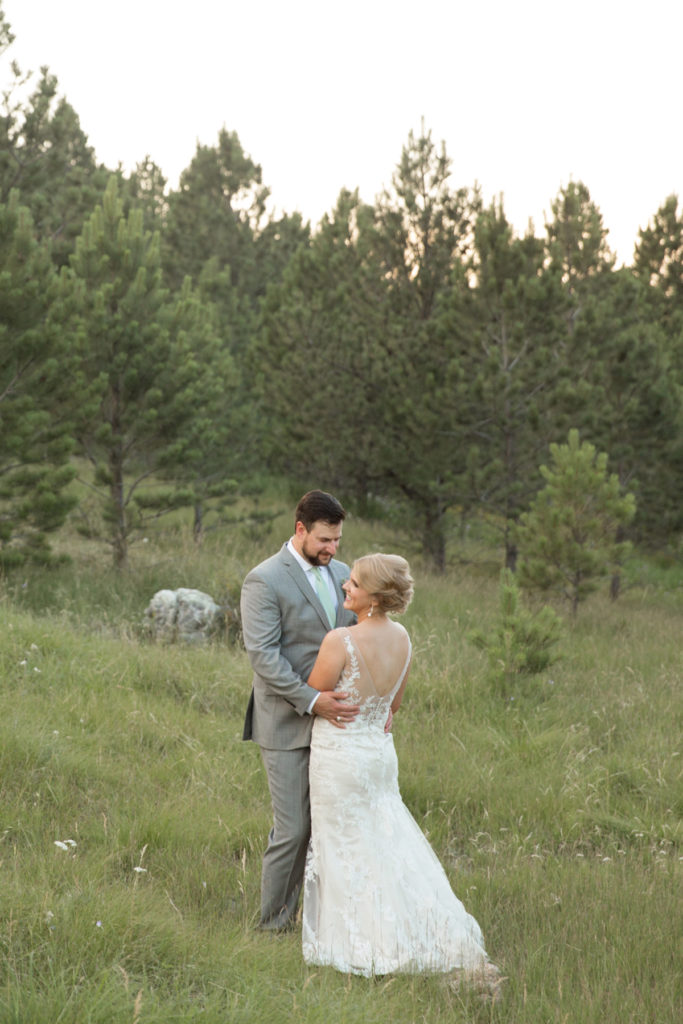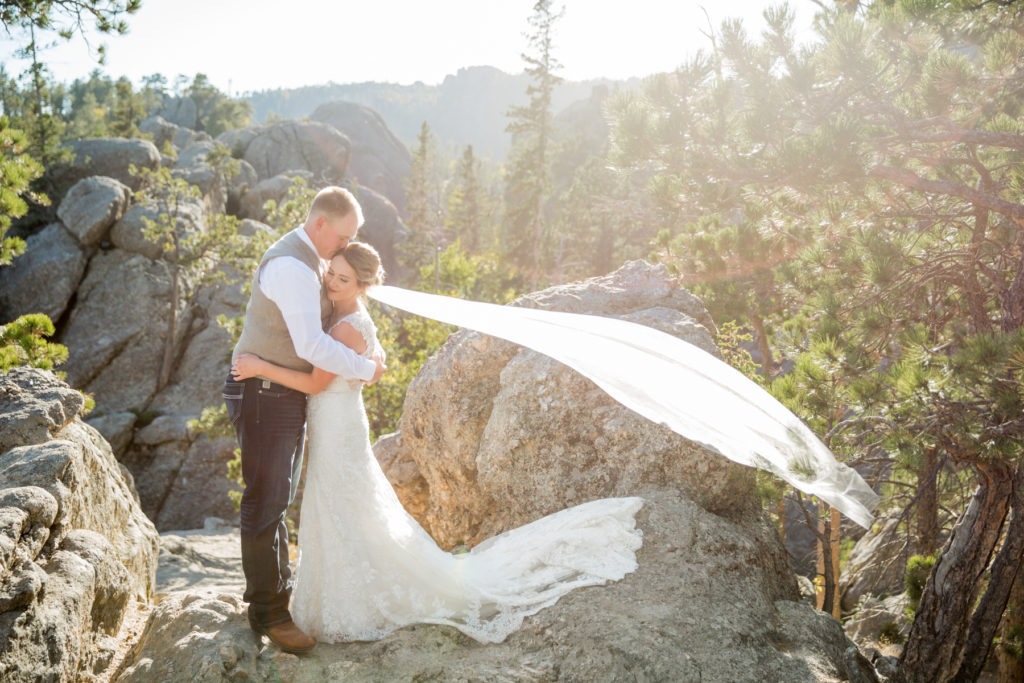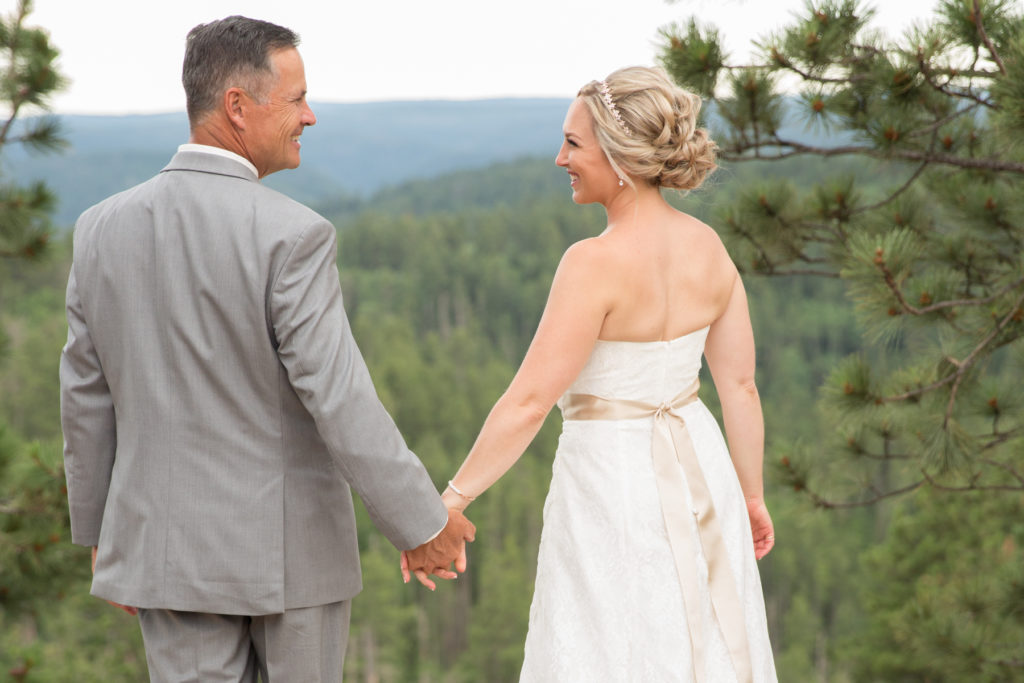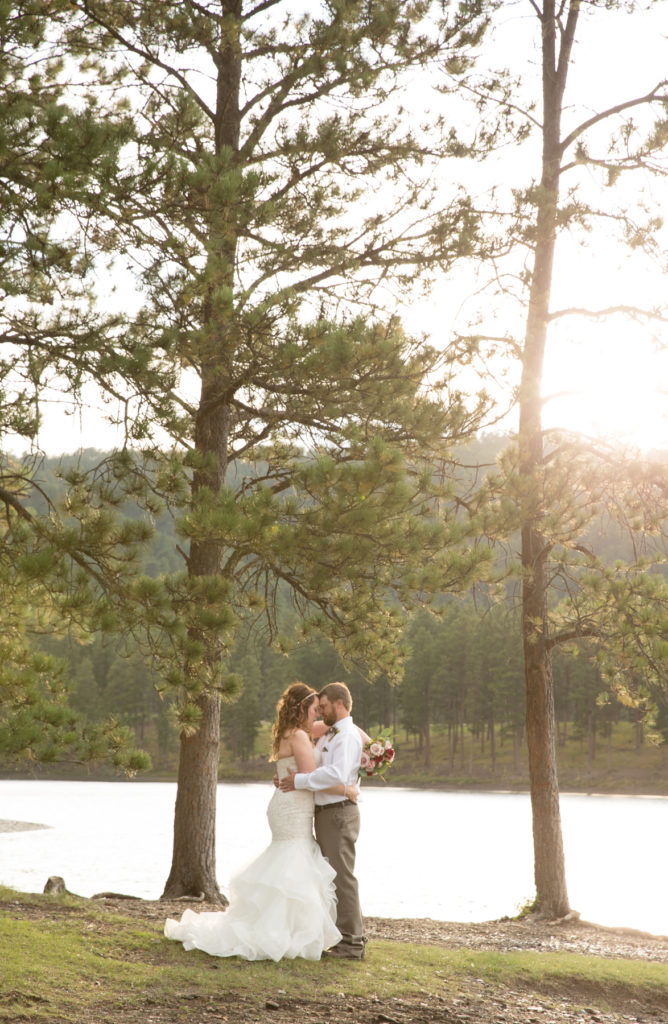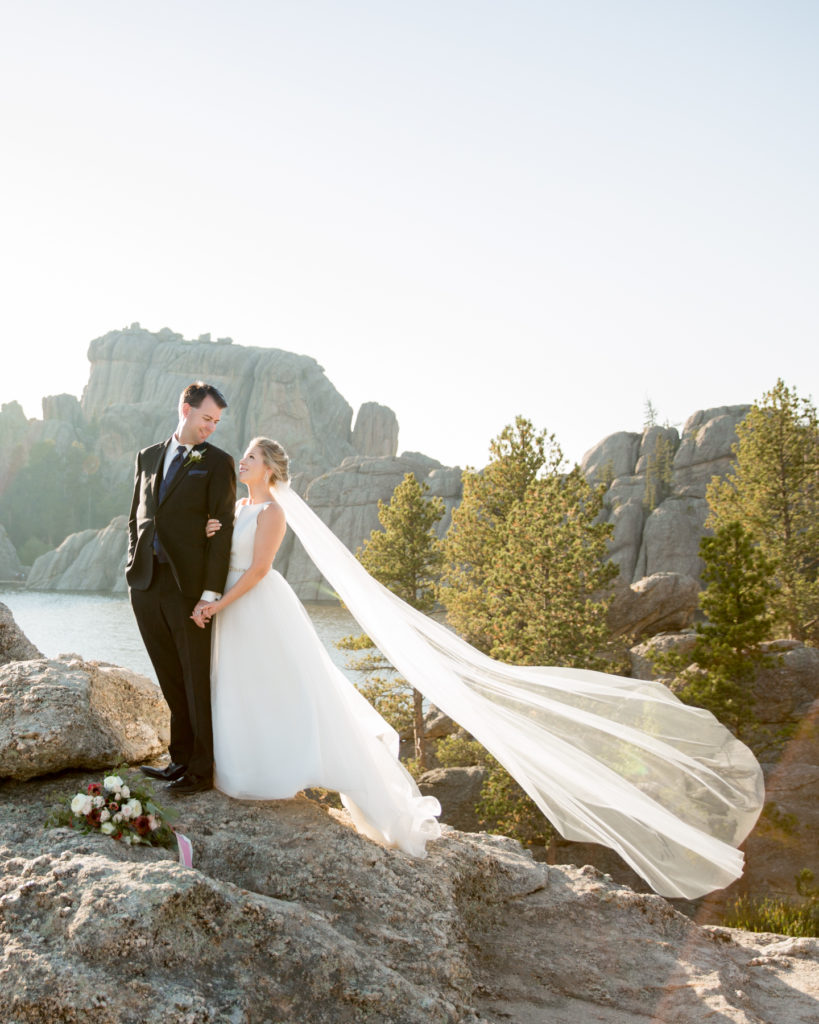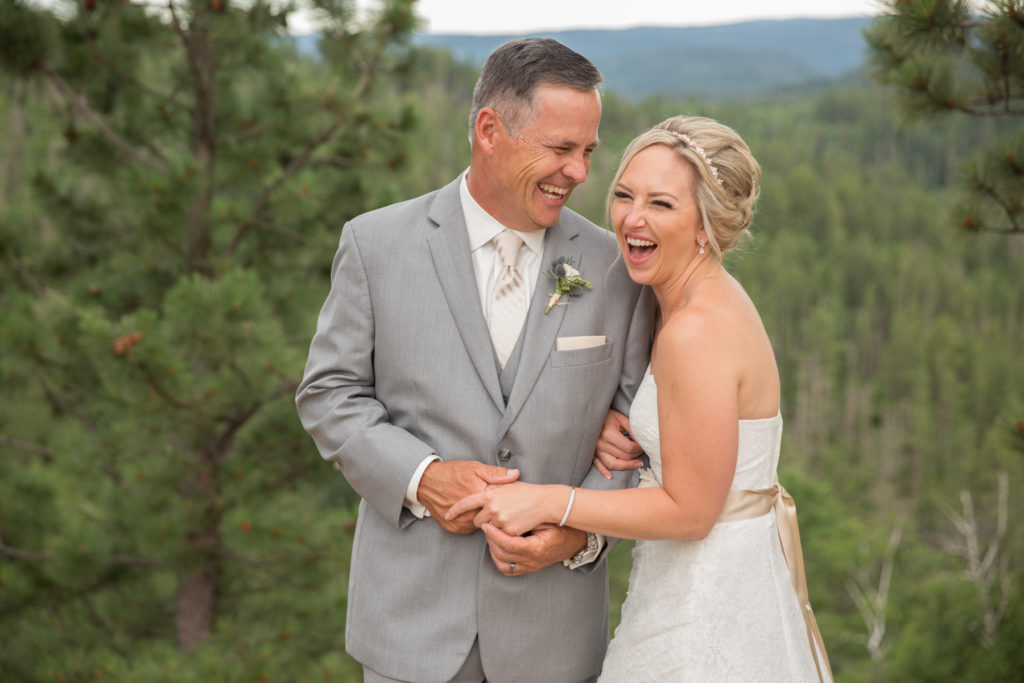 As you can see, portraits can be beautiful *and* fun! Now, moving on to the reception and dance… This little man is the groom's nephew, and he turned seven the same day his uncle got married. That night was part wedding reception, part birthday party, and it was totally perfect!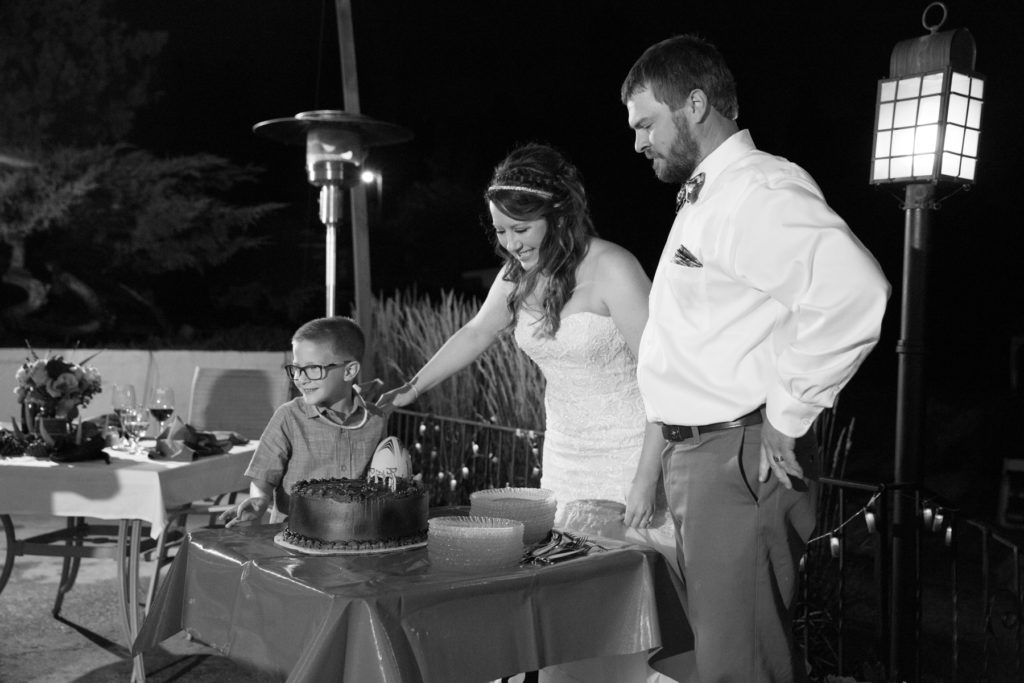 I still love that Gina's grandfather said the meal blessing for both her and her sister's wedding a few years ago!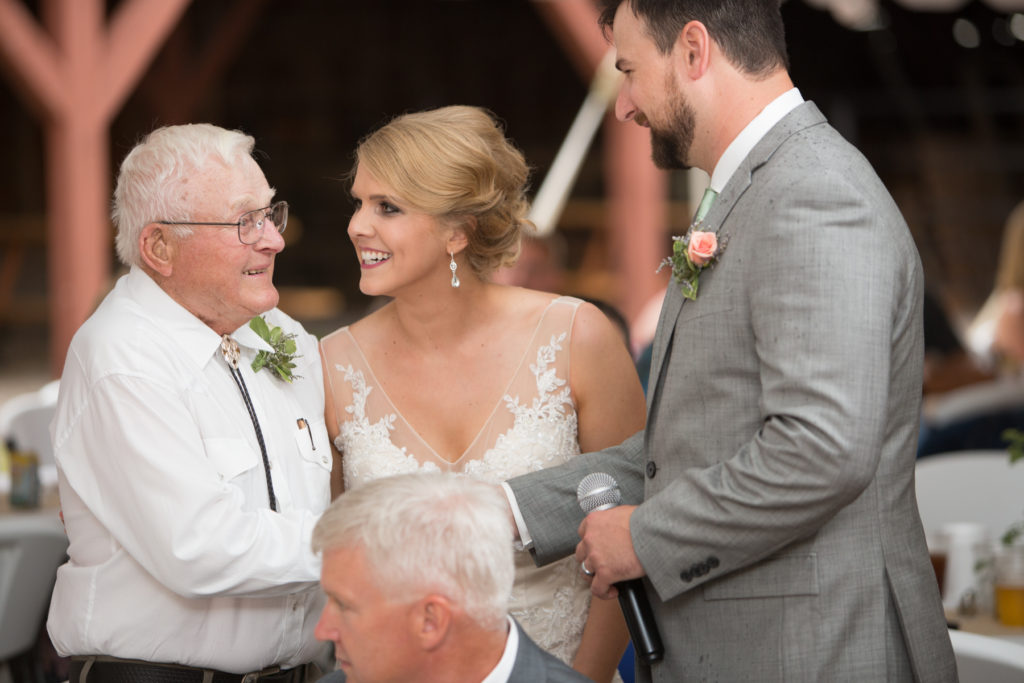 Mike + Becca didn't have a dance after their morning wedding, so after their guests got settled in at the reception, they snuck back outside and danced to a song playing on Mike's phone in his jacket pocket.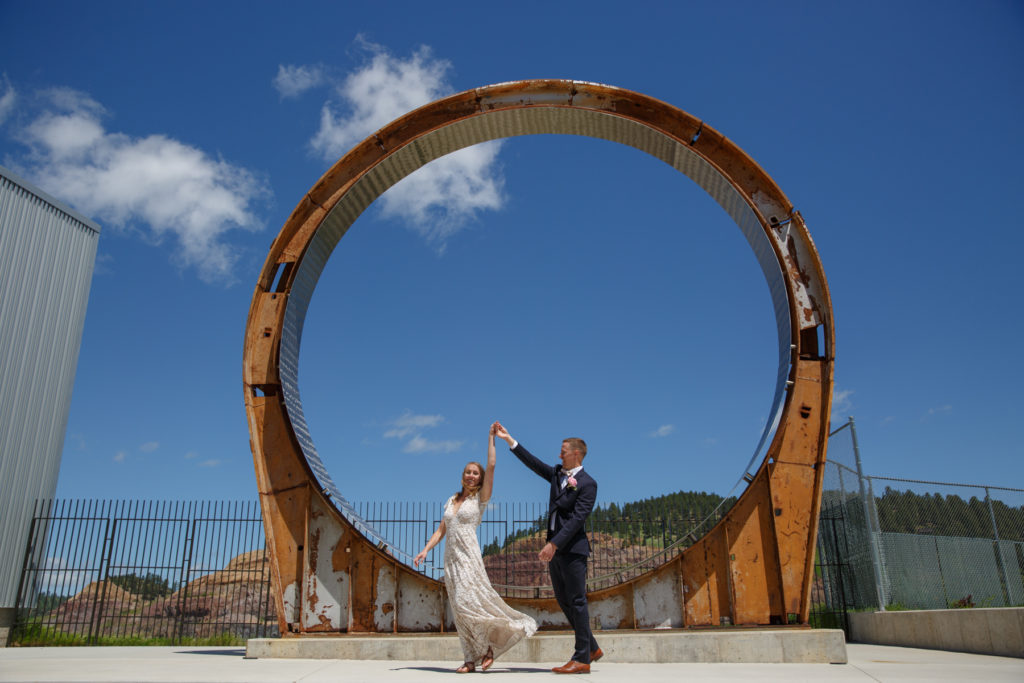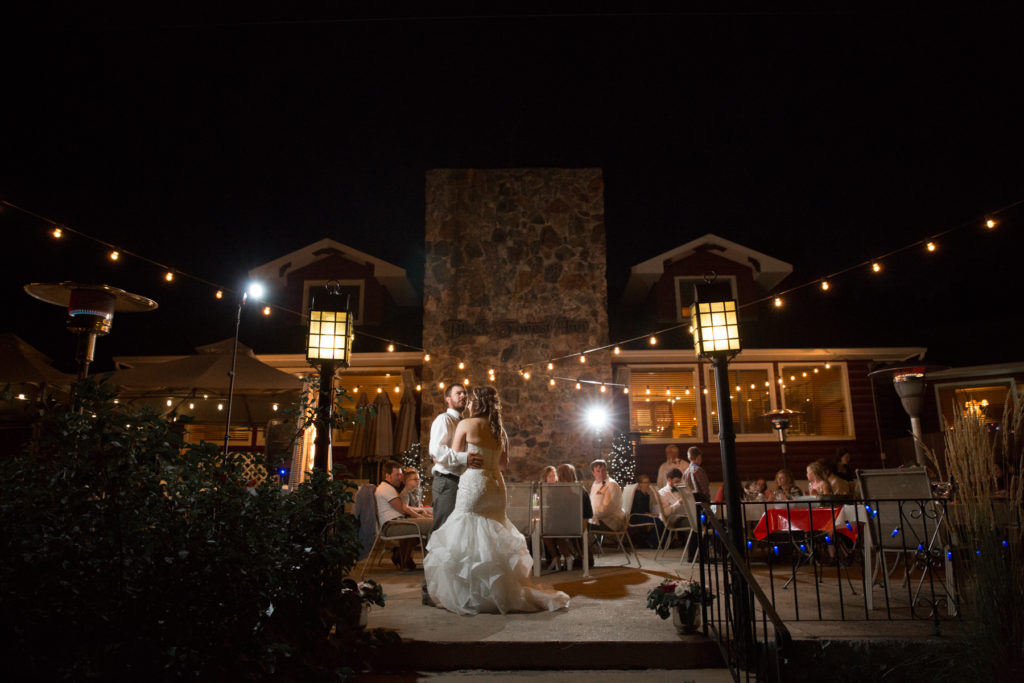 You're probably thinking, 'there's nothing super special about this photo,' and maybe you're right, but I love it so much because I have another picture of these two dancing *just like this* at her sister's wedding a few years ago, before they were engaged.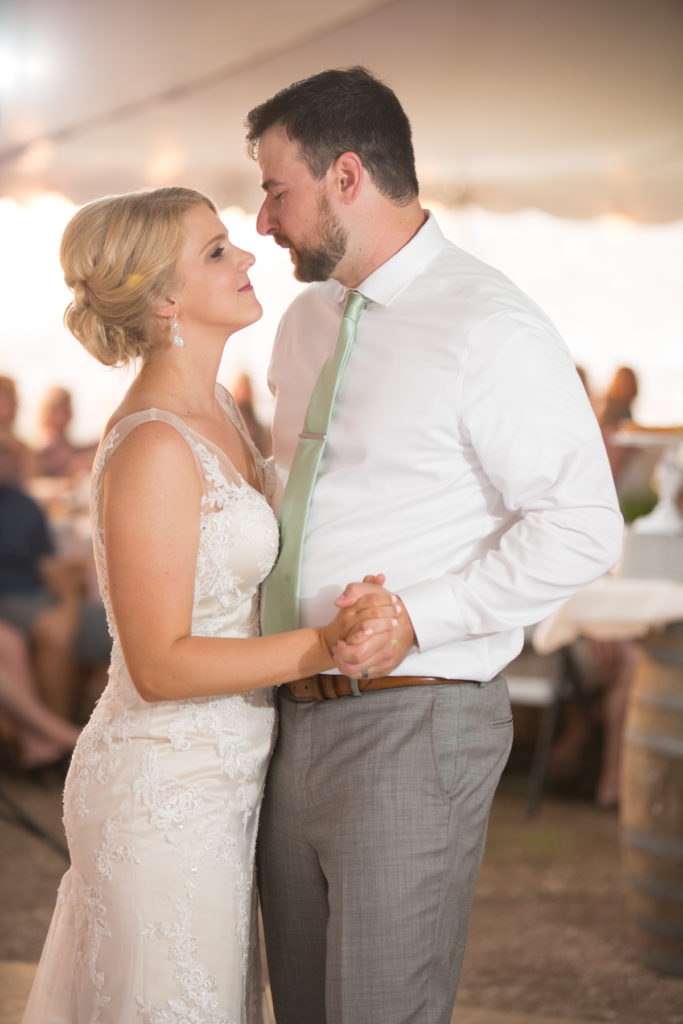 One thing I love about first dances is how a bride and groom hold each other naturally. They are so wrapped up in the moment, they don't have time to think about 'what to do with their hands,' and it ends up being one of the most beautiful, genuine moments of a wedding day.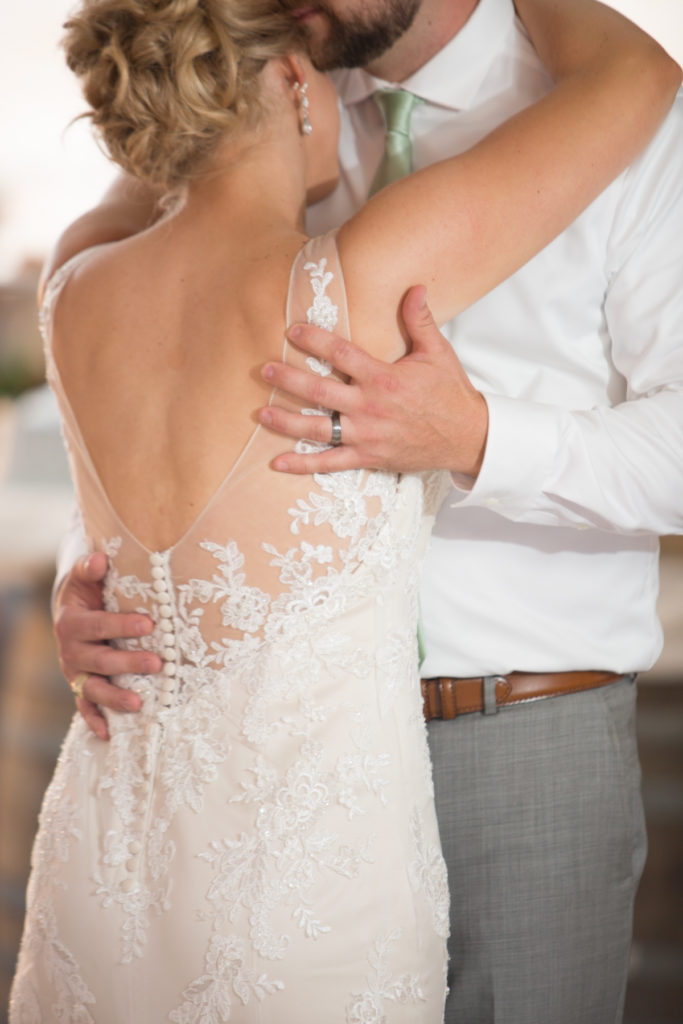 …and then there's these 'jazz hands' from when Mike + Becca finished their 'first dance.' Hahaha!!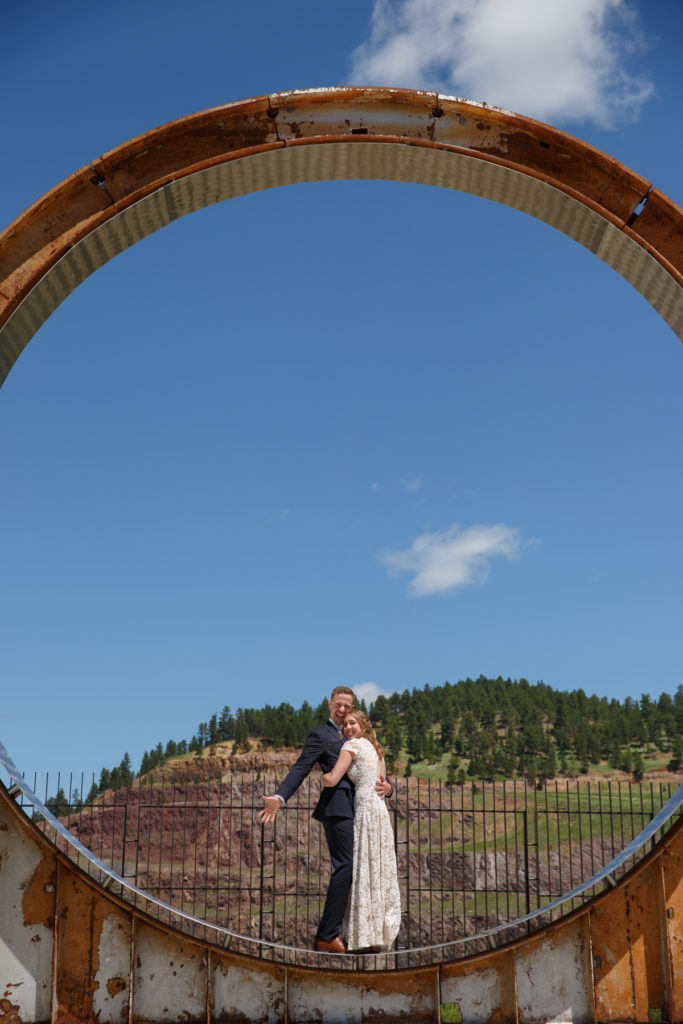 I also love the variation in mother/son and father/daughter dances. Marcy and her dad picked a classic country song, and swayed back and forth on the dance floor, with a few of these spins (just like my husband does with our four-year-old daughter) mixed in.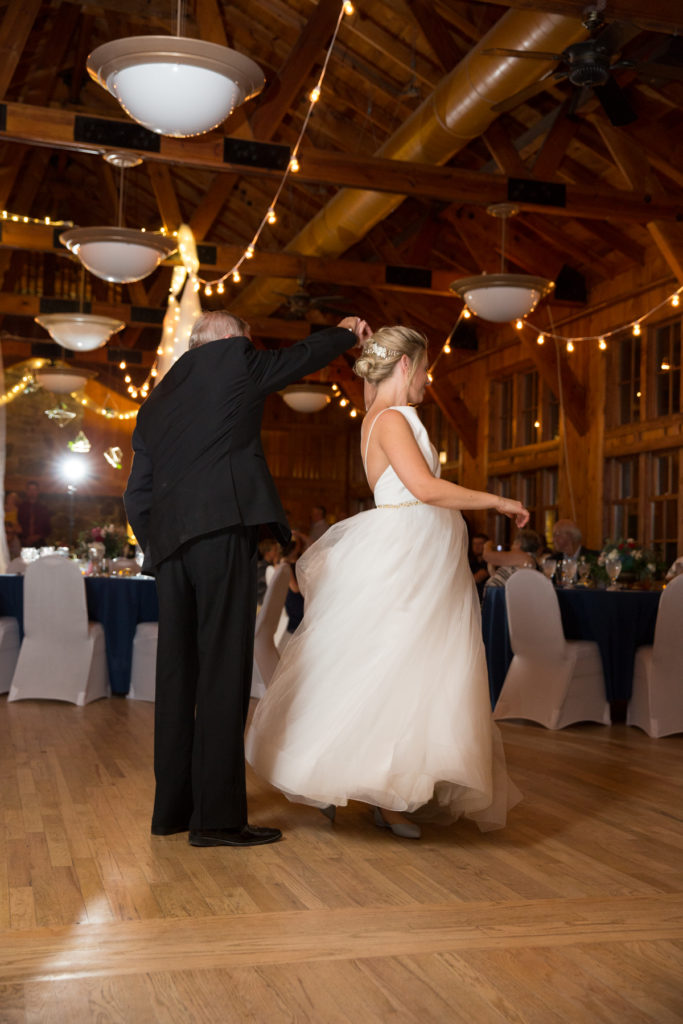 Brianna Mae and her dad picked a faster-paced song, providing the perfect tempo for a jitterbug and other fun moves. :-)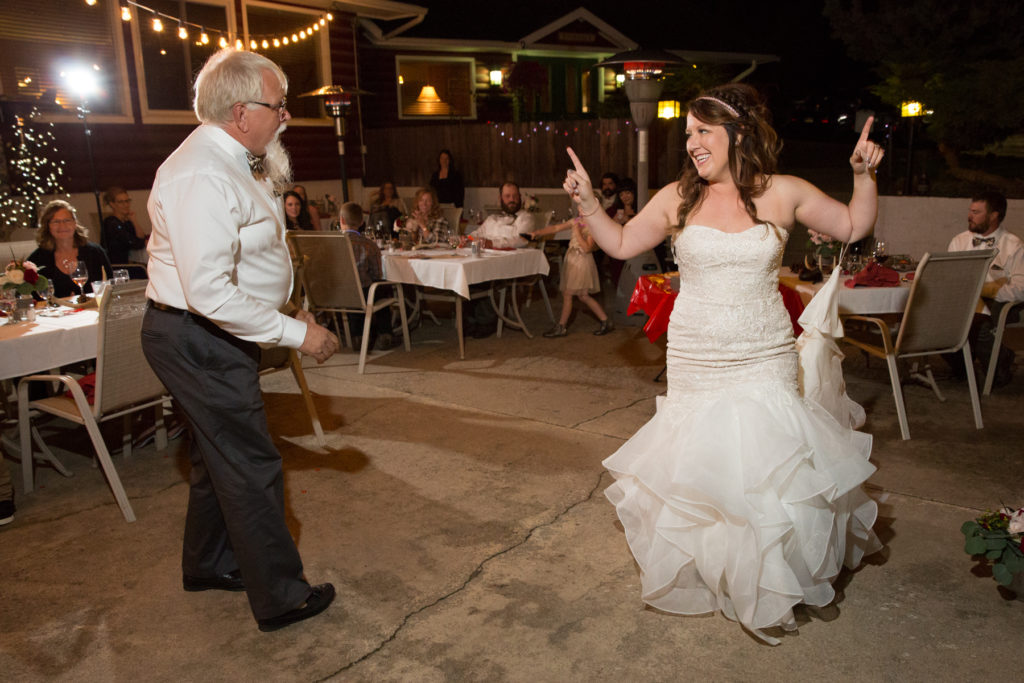 But this moment will forever be a favorite – Marcy dancing with her dad, looking up to her mother and daughter in heaven. *all the heart strings being pulled*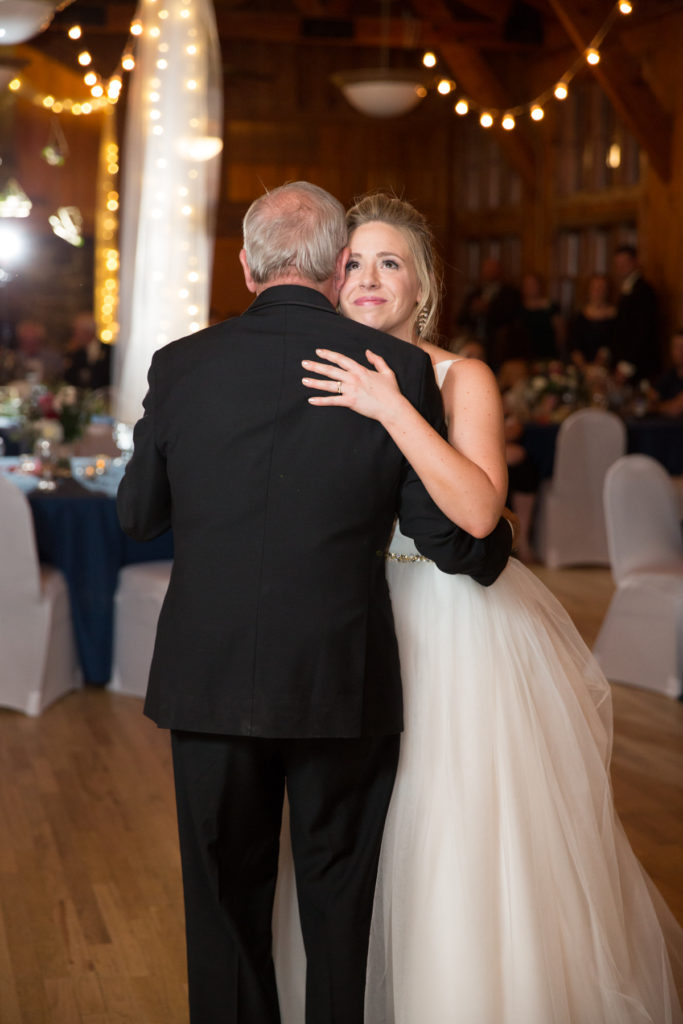 Heidi said she's always been a grandpa's girl, so when I saw them dancing as I was packing up my gear, I knew I had to quickly put it back up to catch this moment!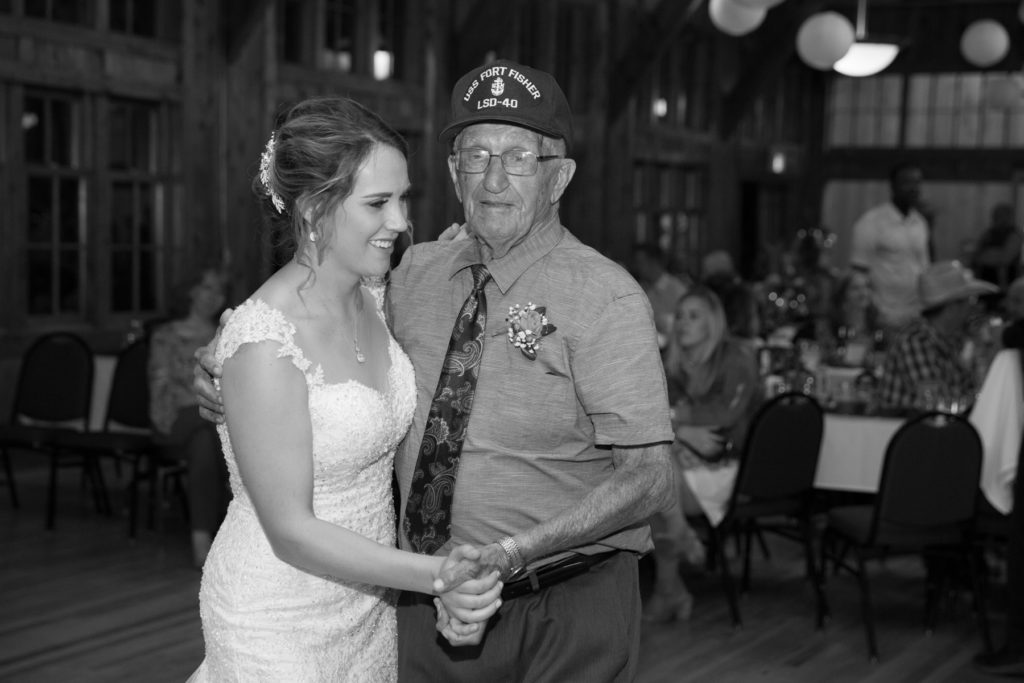 To all the couples planning their wedding dance, ask your DJ about doing a 'generations dance' – each and every married couple gets on the dance floor, and the DJ narrows the group down to the couple who has been married the longest. It's a great excuse for all those husbands to ask their wives to dance (because they were basically told to ;-)), and it's a lovely way to honor the couples who have been through 'for better or worse.'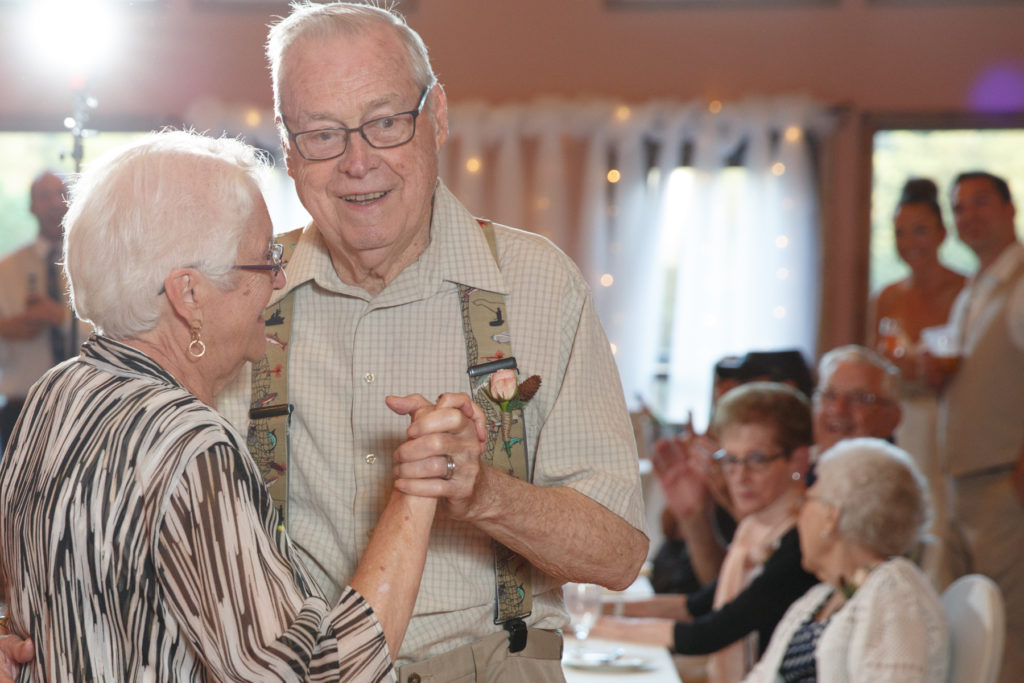 Dance off!! I've never seen a dance quite like John + Natalie's – so many sweet moves!!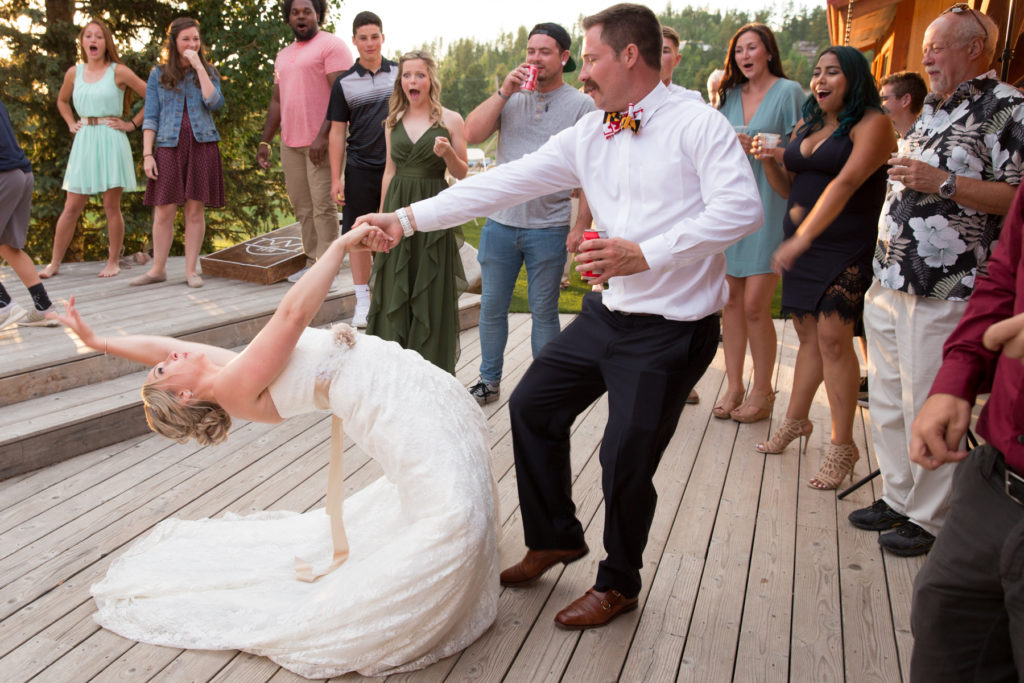 Lastly, something a little 'new' – some family photos I've had the honor of being a part of this past year. I don't really consider myself a newborn or family photographer, but it's so heartwarming to see my brides and grooms become parents and experience a new kind of 'best day ever.' For example, watching a 'bride and groom' hold a newborn and watch their toddler find joy in throwing rocks into a stream on a cool summer evening. Doesn't that sound like a 'best day ever' kind of day to you?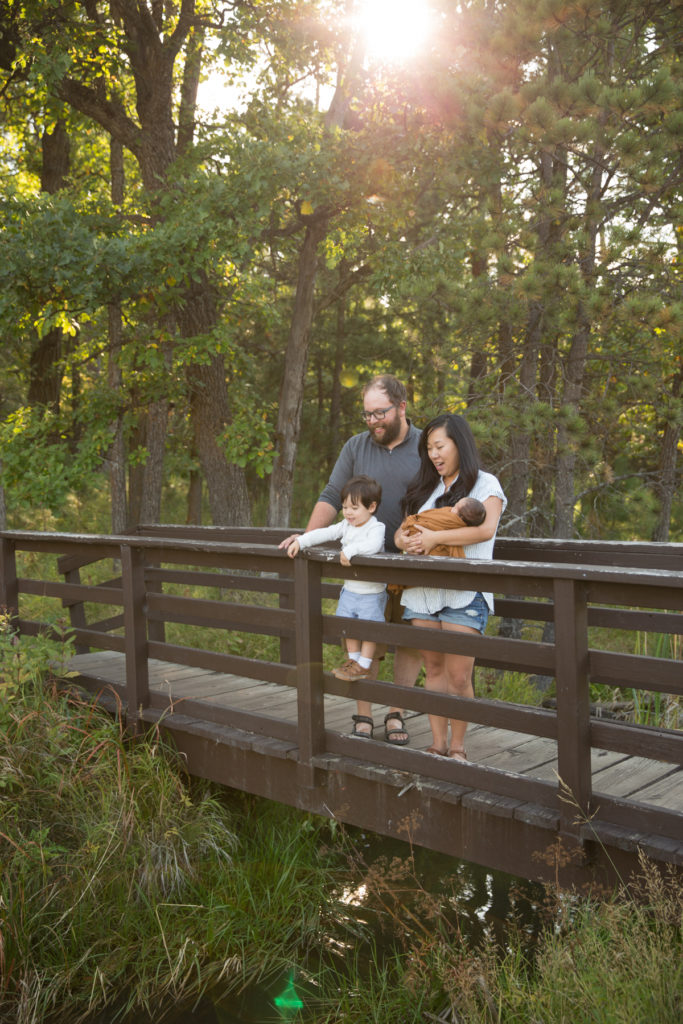 Skinny newborn legs in daddy's hand!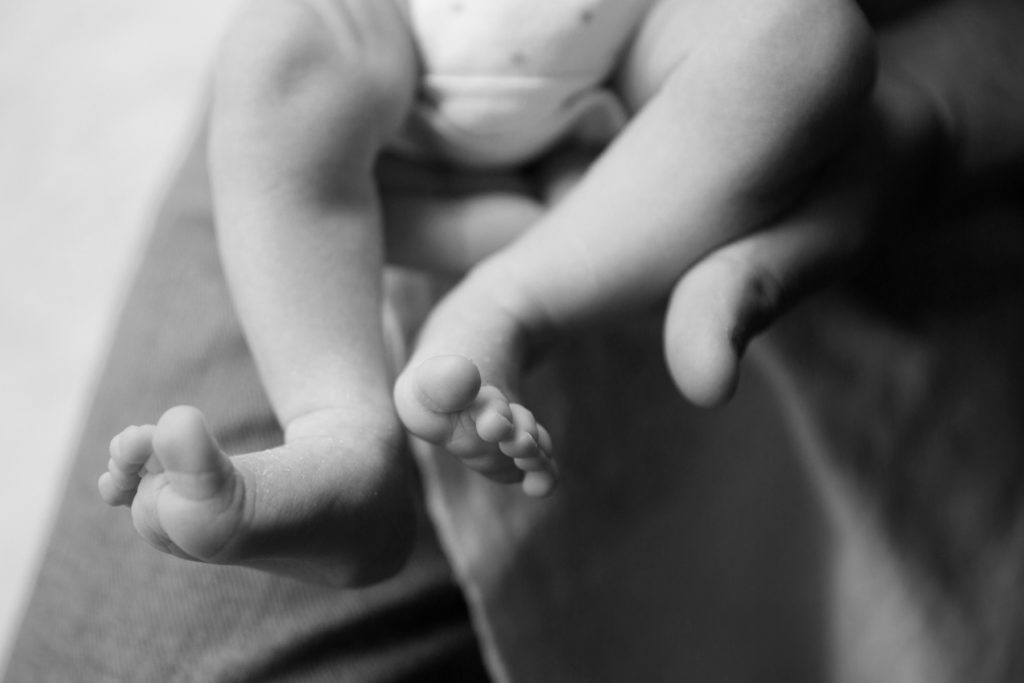 Mama snuggles are just the best.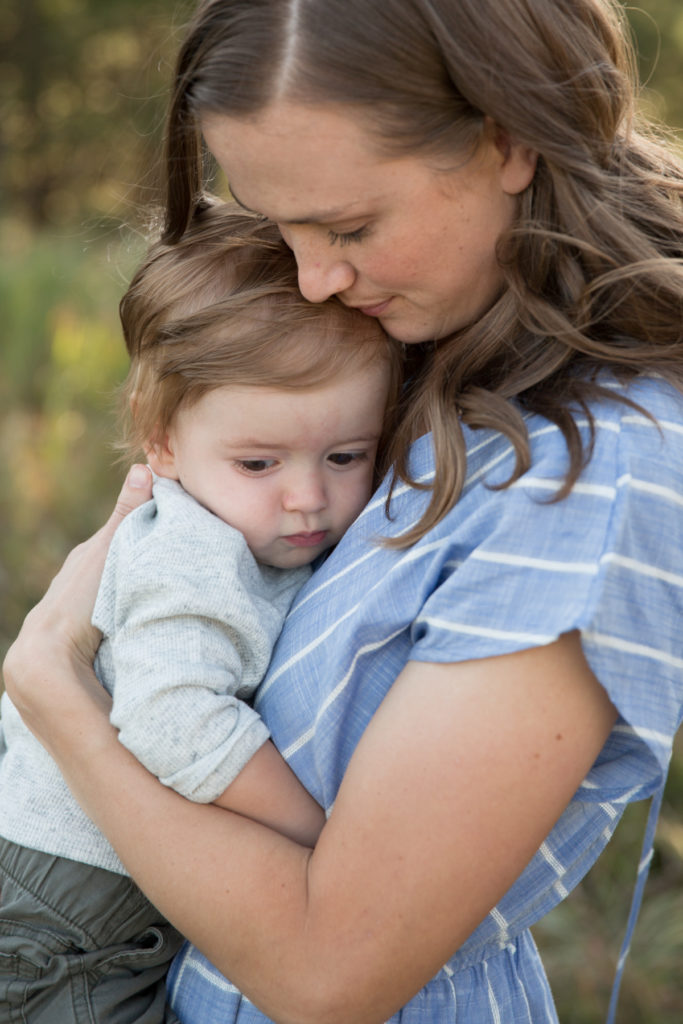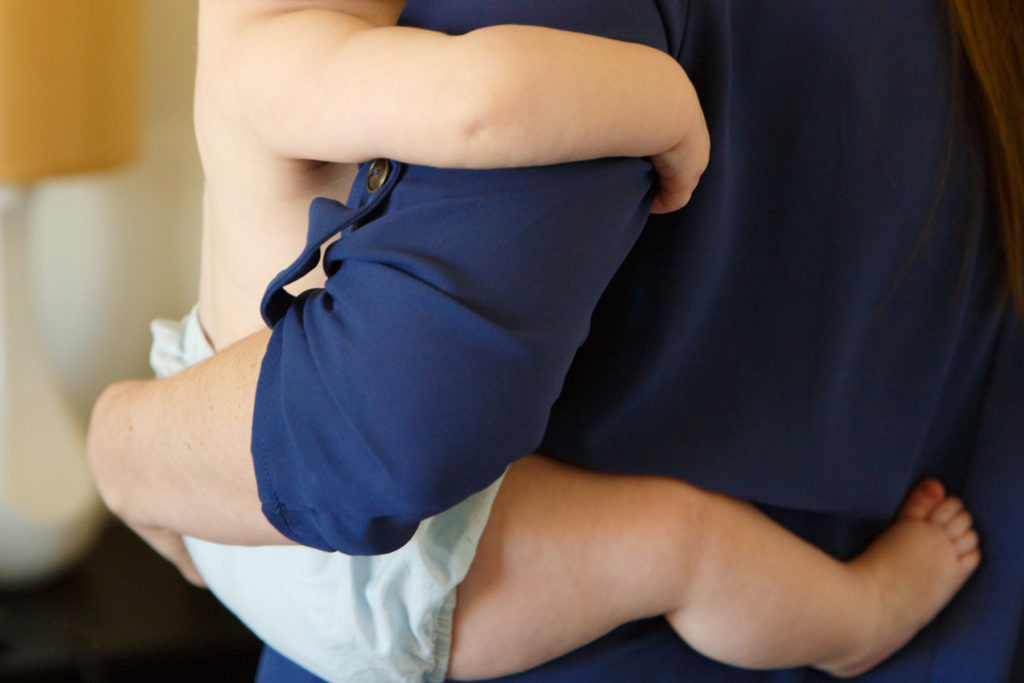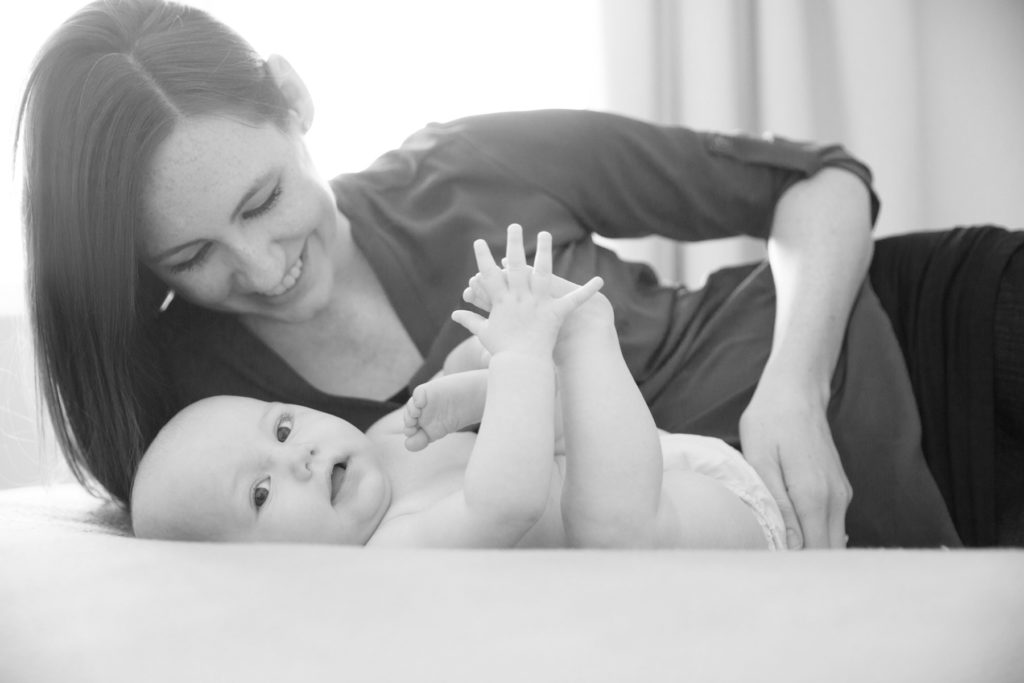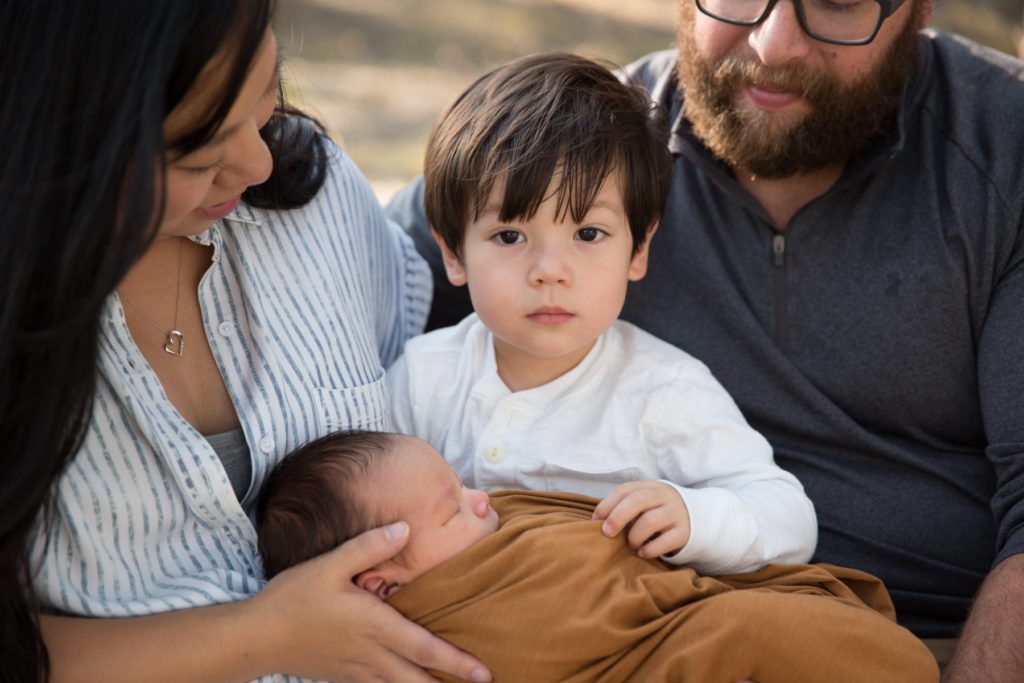 Going through my favorites from the past year – I clearly have a thing for baby toes!!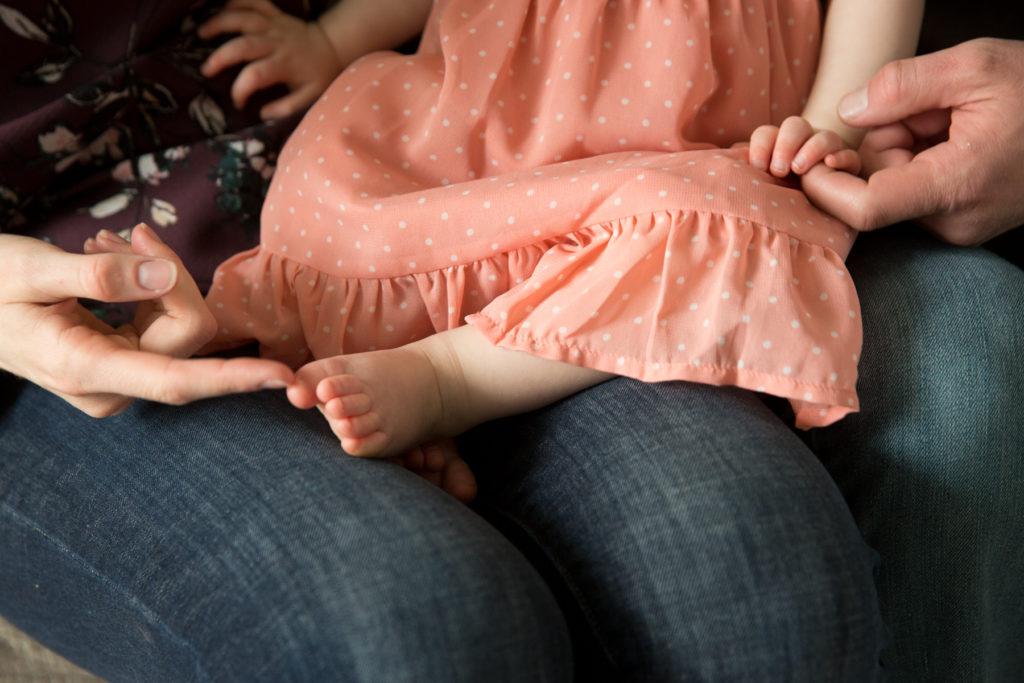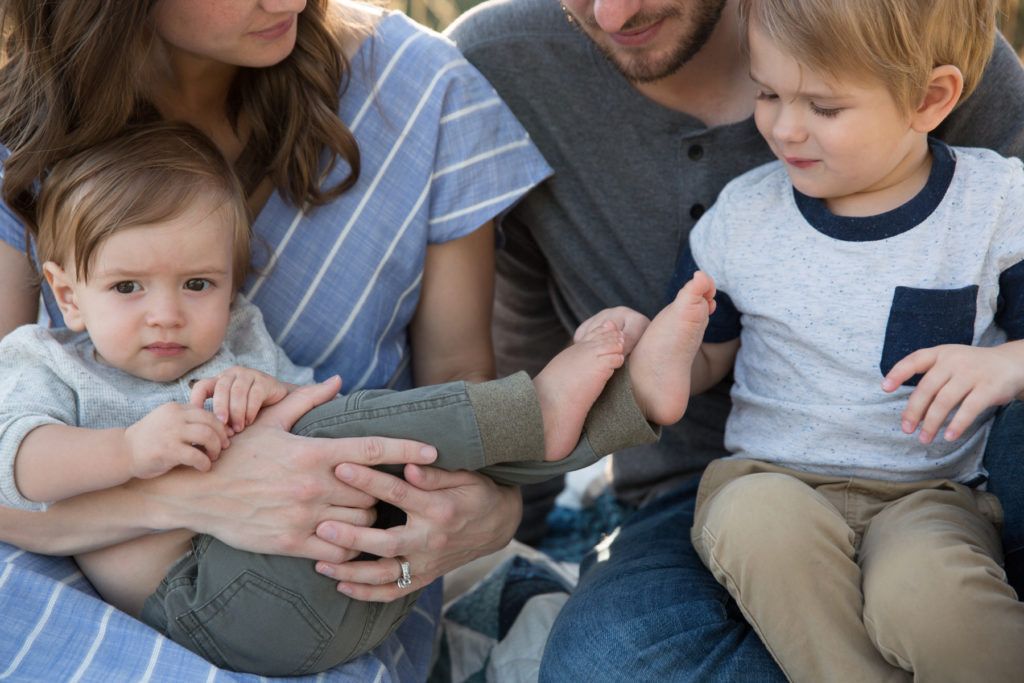 Lastly… Walter the cat!! I've been to his house a few times, but I hadn't actually seen him in over a year. When he came out from his hiding spot, baby Freya and I were both so excited!!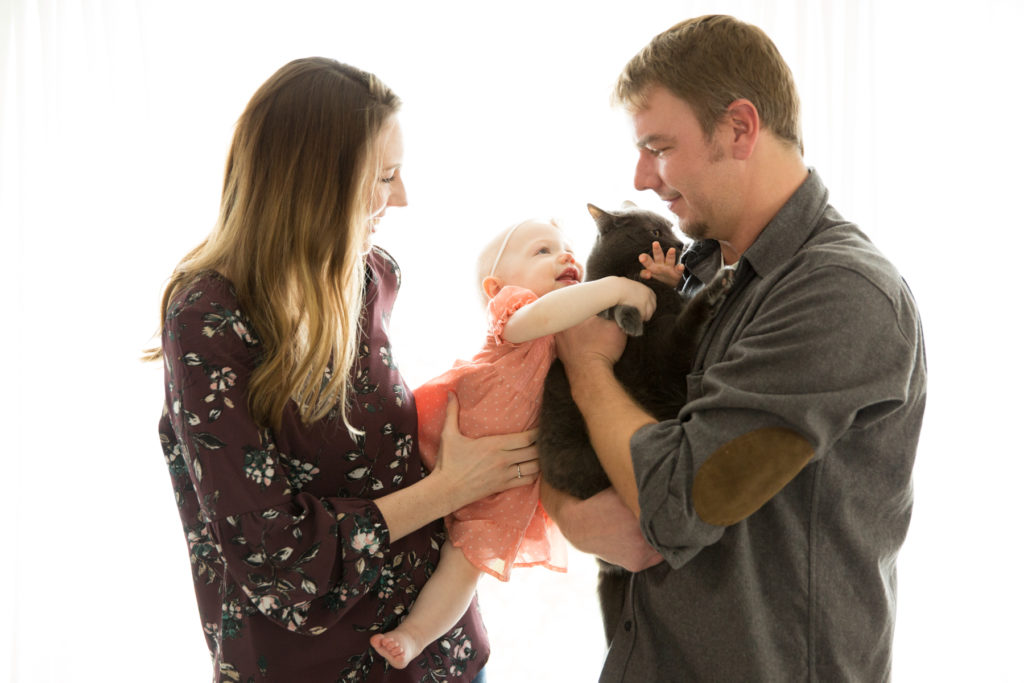 Whew! I think that's all… for now… I had such a hard time narrowing these down! There are so many more sweet + funny moments from 2018, I'll probably share more on my Facebook or Instagram accounts (because as anyone I've ever photographed knows, when I say I'm done, what I really mean is I'm not done and I just can't help myself when it comes to good photos)!!
Comments
comments