One day my friend Jill asked, "wanna go to Seattle?!?!" and I said "SURE!!" So we went before the busy summer wedding season that is now upon us.
I think our most exciting tales are from the hotel's complimentary shuttle service. Riding with Mr. Crazy Morning Whiplash Driver every morning was both entertaining and scary, but we always got to where we needed to be. However, at the end of every day when we were supposed to get picked up, it was a nervous waiting game. The only day it rained for us in Seattle, we were standing under our umbrellas under a big tree for much longer than we should have. I called the motel and sure enough we had been forgotten. The next time I called for a pickup I sarcastically asked them for a confirmation number and for the rest of our stay, they knew our room number by heart. 
A couple years ago when I started to get really interested in photography, I started taking lots of photos of my mom's flowers. The butterfly house at the Pacific Science Center was SO beautiful and it was fun for me to get back to what I started with.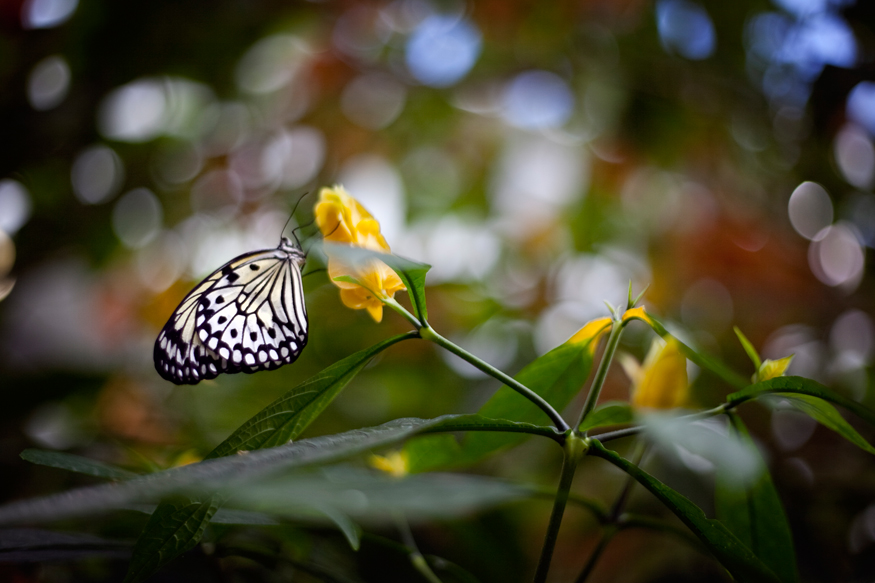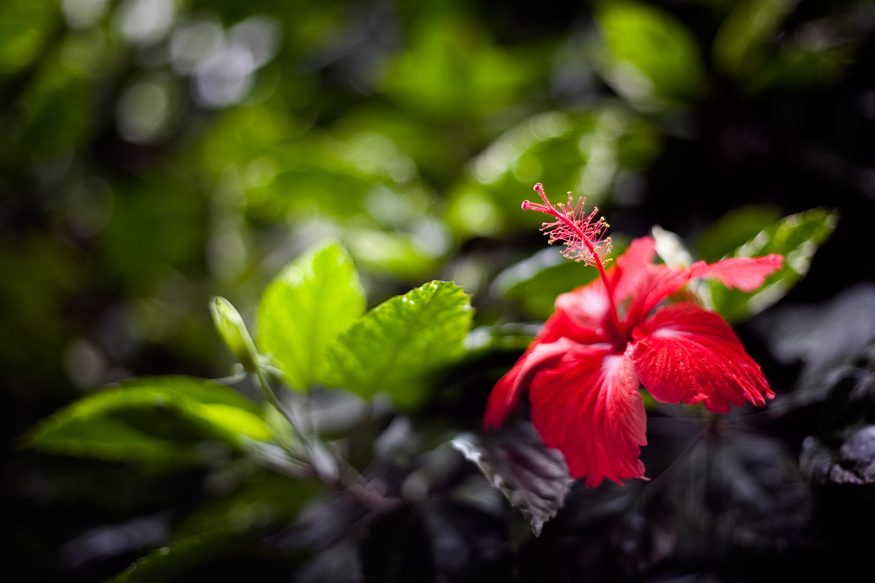 We weren't planning on going to the Space Needle that day, but it was right there, the weather was perfect, and there was no line to go to the top!!!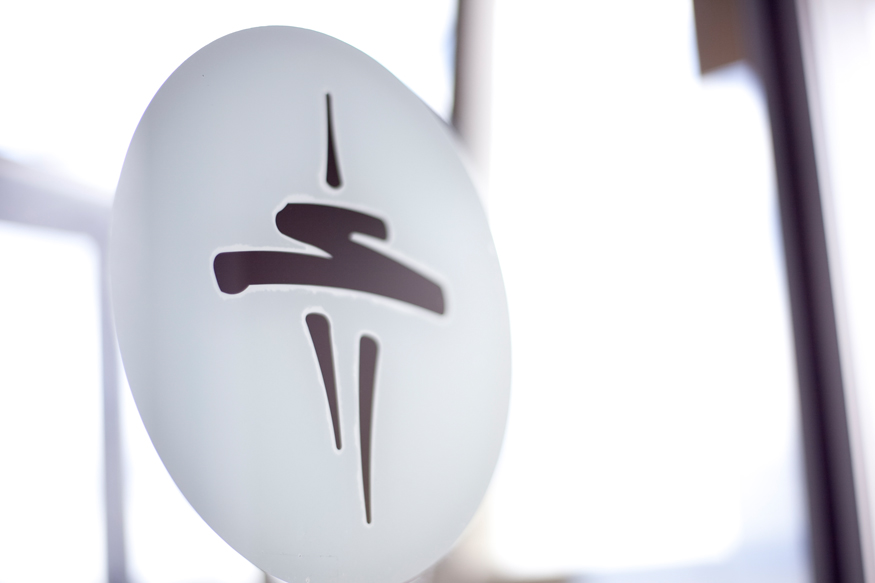 Our first of many Starbucks stops!!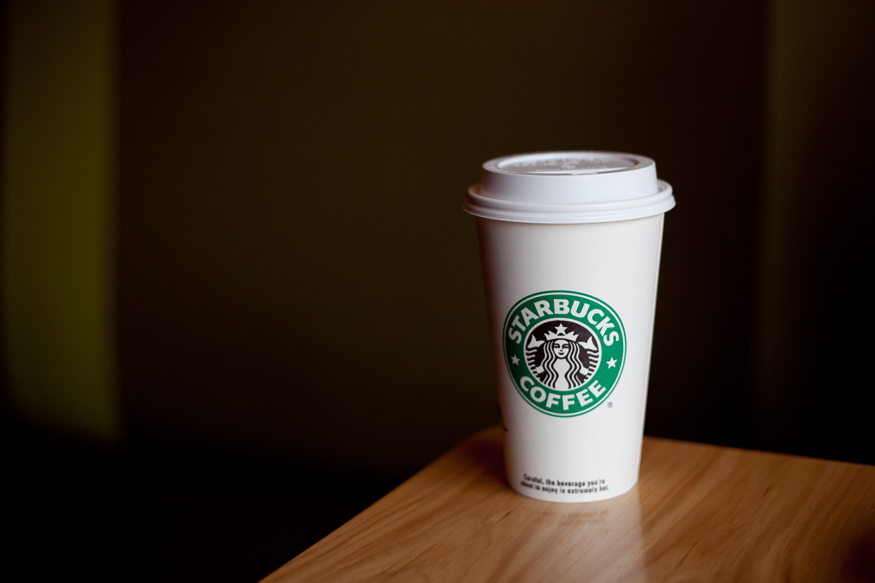 We spent a day wandering around the University of Washington campus – I thought these leaves were pretty cool.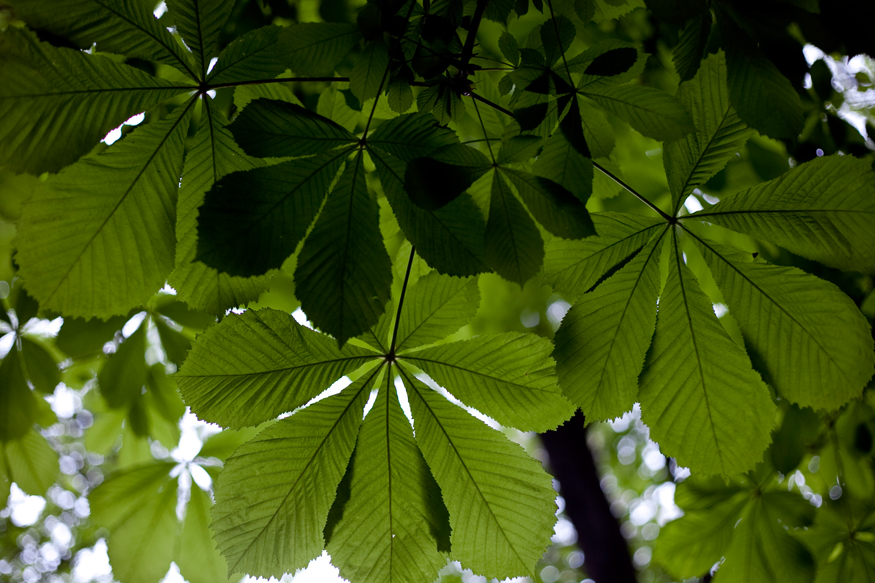 Elliot Bay Book Company was HUGE!! Since I don't read as much as I should, I just took pictures of all the books instead of buying any :-)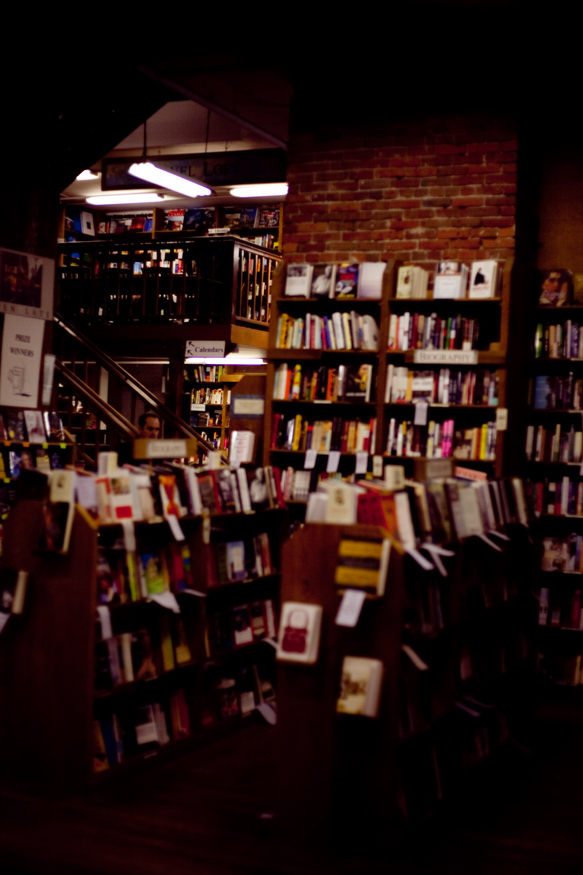 Pioneer Square garden: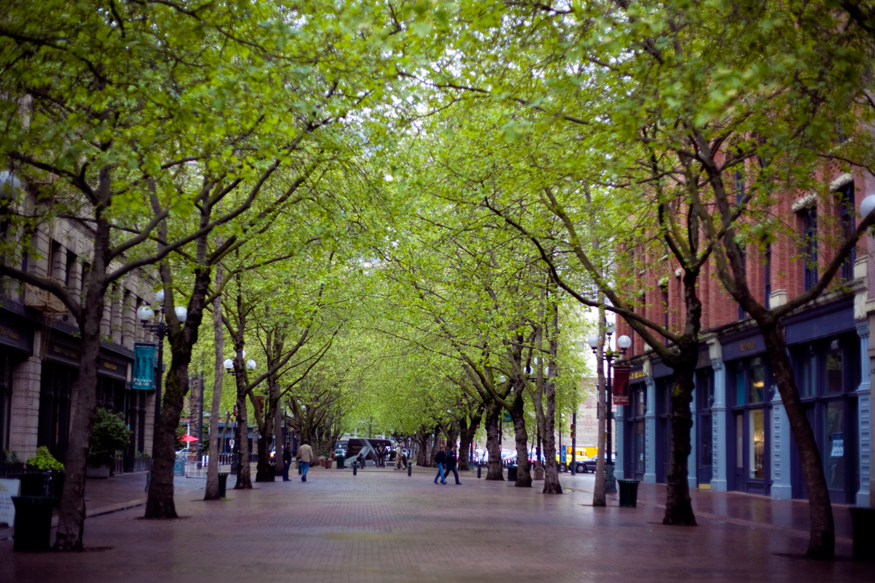 The Waterfall Garden provided by UPS!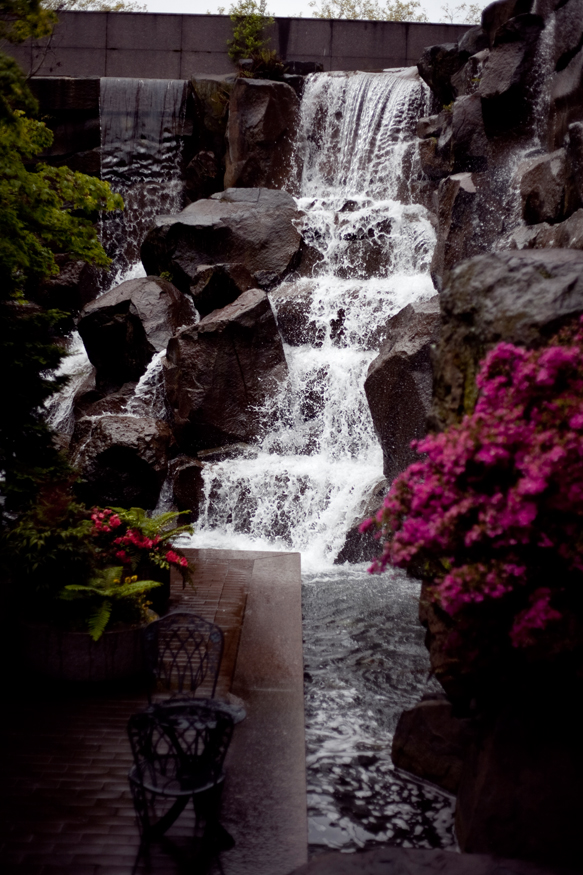 On our boat cruise, I got this great shot of the Seattle skyline – on the right you can see Smith Tower which used to be the tallest building in Seattle and on the left you can see the Space Needle.

There was so much color at Pike Place Market!!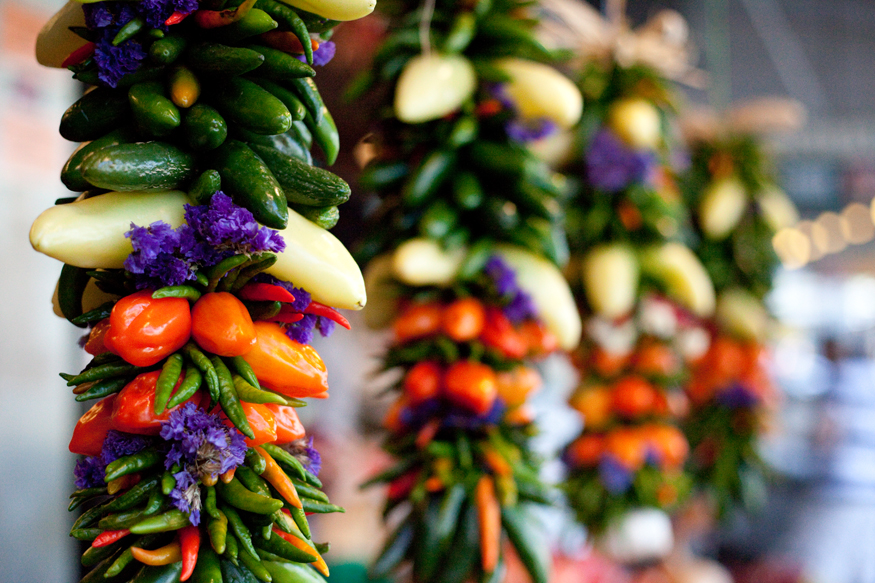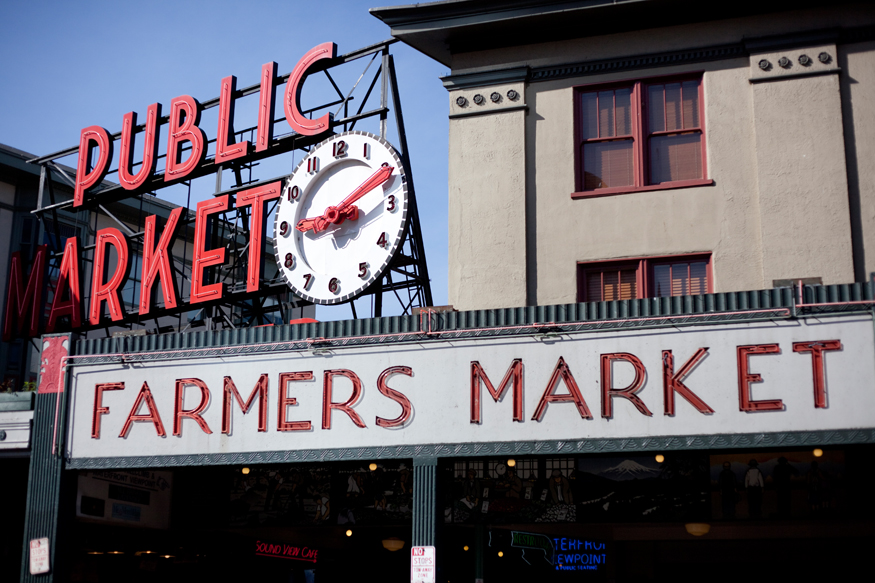 There were so many beautiful bouquets at the market – this one was my favorite.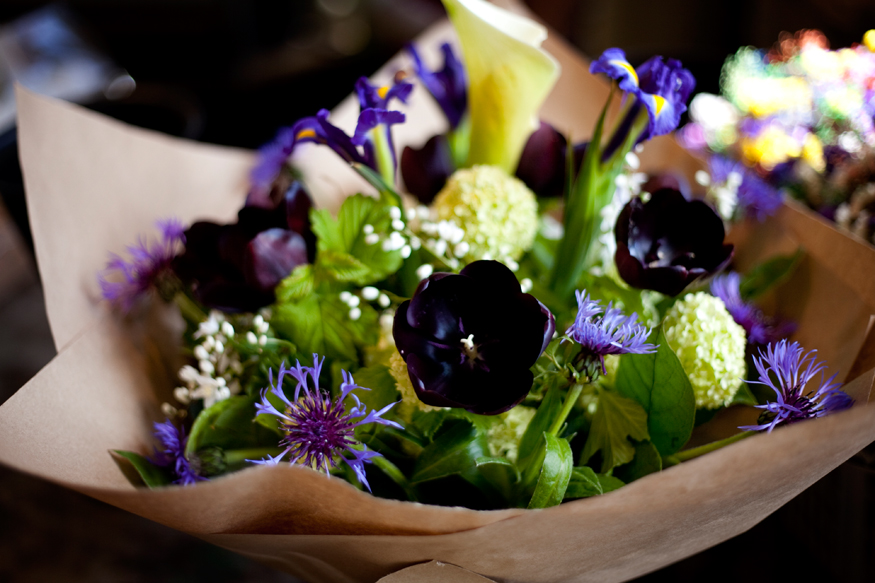 We rode the monorail to and from the Space Needle just to ride the monorail – it was only $4 round-trip, how could we say no??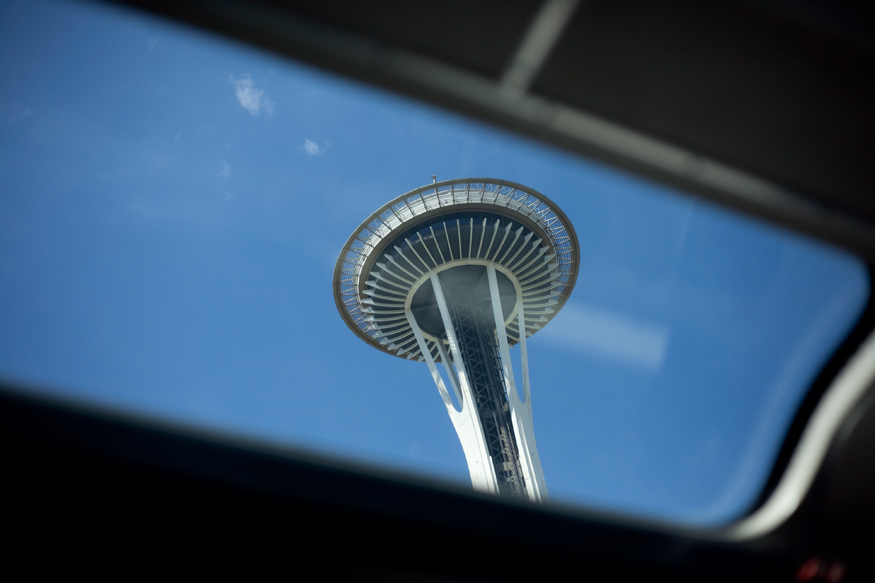 A lady selling postcards outside of a gift shop told us the story of the pig, but I'm still not quite sure what it was about. I do know it has something to do with it being a piggy bank for donations to raise money for something….I'm a terrible tourist. I just take photos and don't learn a whole lot. It sure was fun though!!!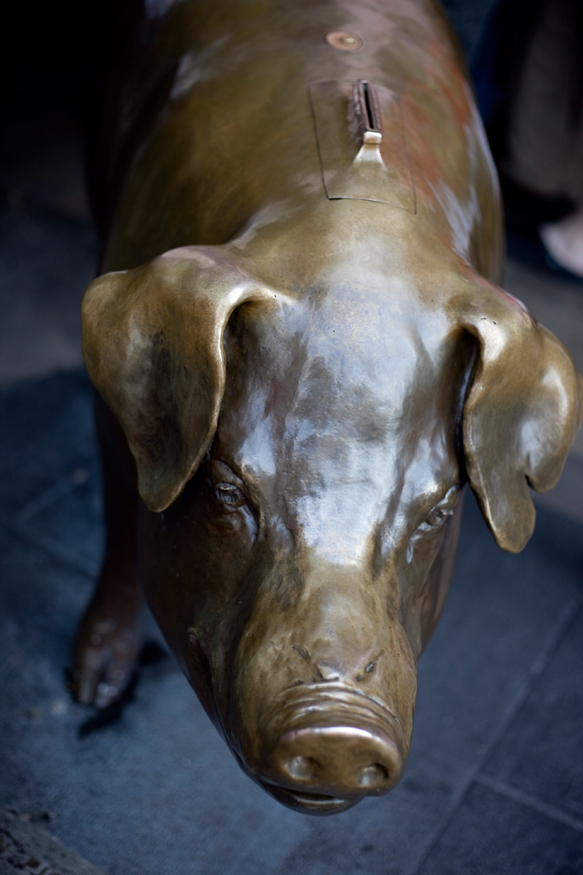 Comments
comments