Scott and Sarah had the most perfect, intimate, detail-filled, laid-back wedding and I was so excited to be a part of it!! We started with a quick little first look before walking over to the ceremony site at Blue Bell Lodge in Custer State Park.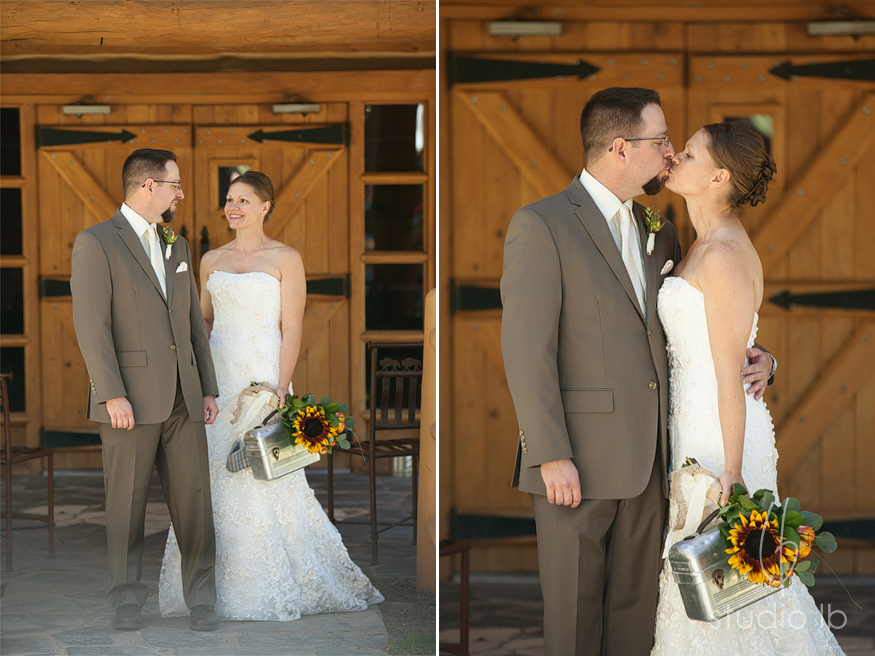 Waiting at the ceremony were goody bags filled with water, tissues and a little fold-up fan. Sarah's mother made these wonderful little bells with Scott & Sarah's names, their wedding date, and CSP scenery – trees and buffalo. :-) They were a perfect way to 'ring in' the new couple! :-D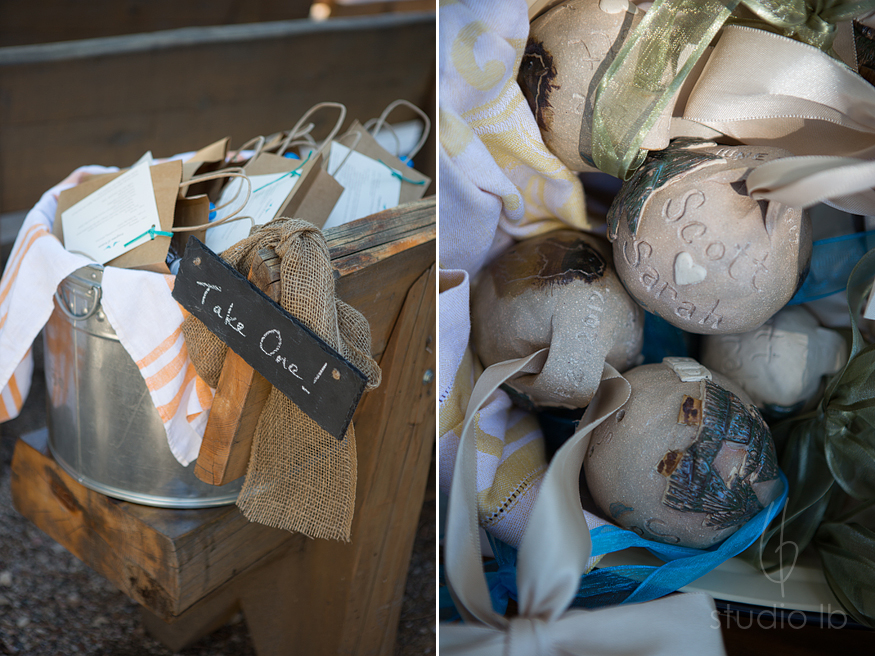 I love that Scott walked Sarah to the ceremony – they even shared a little kiss on their way over! :-)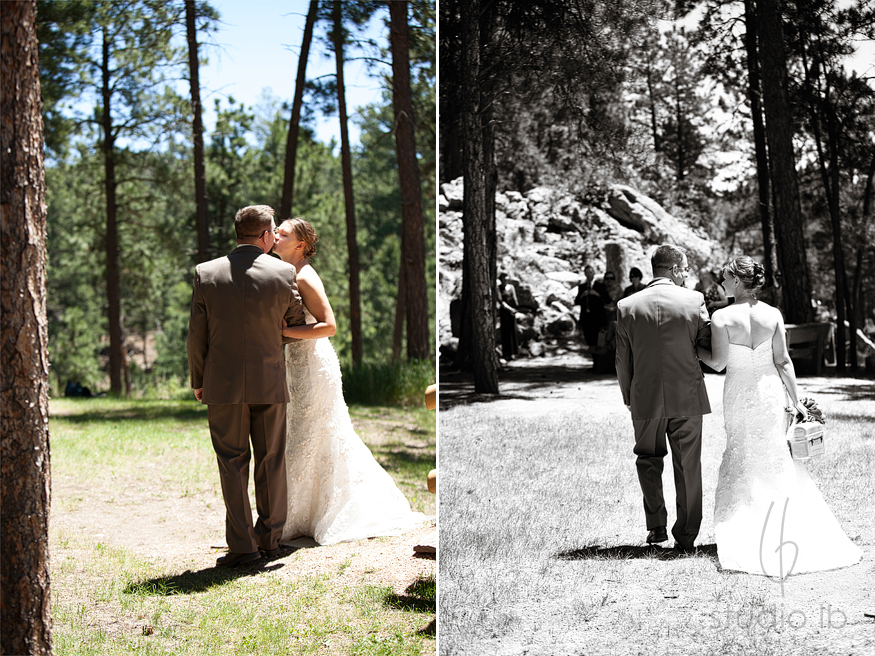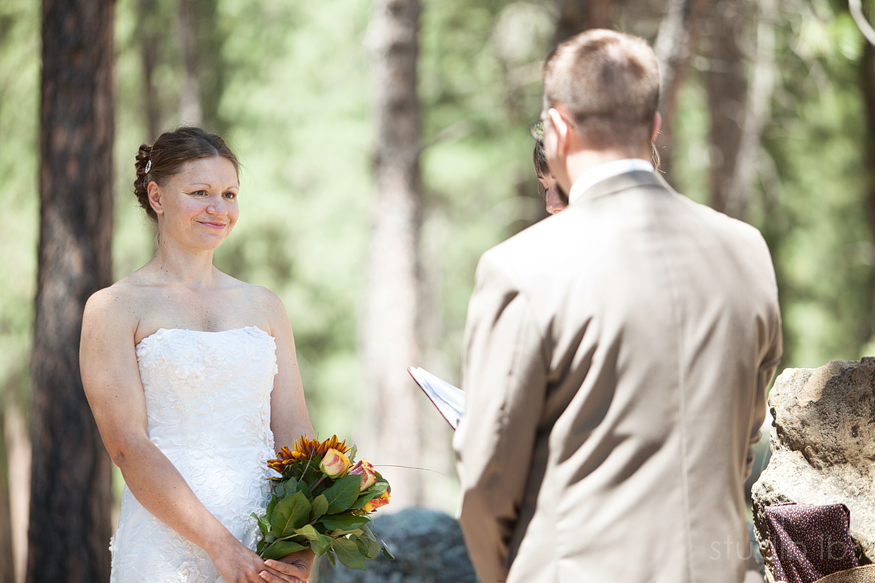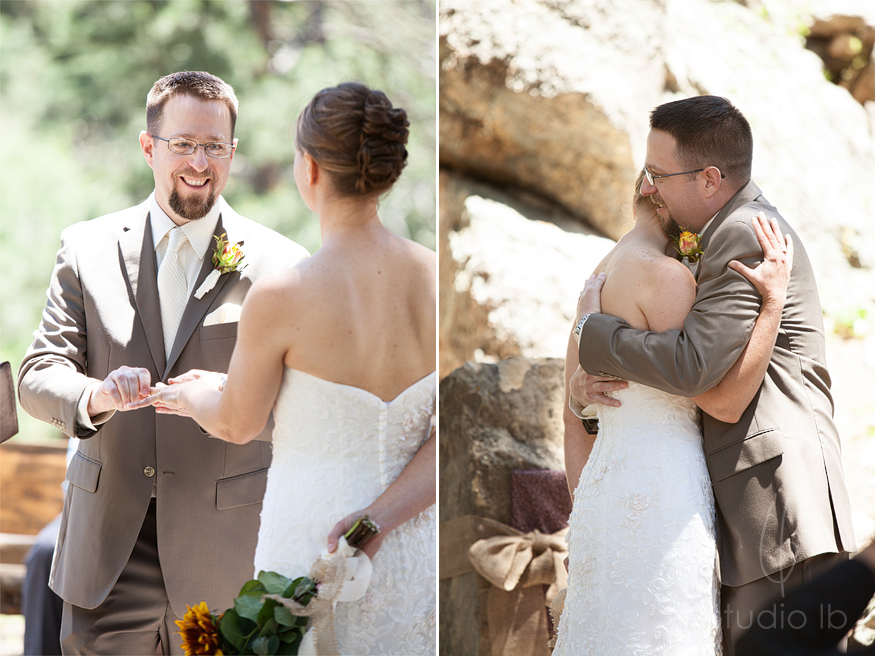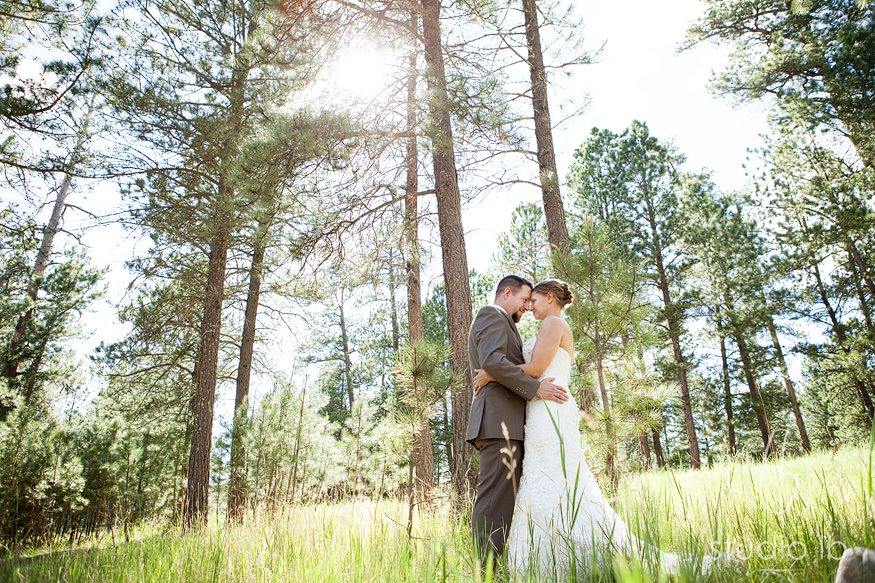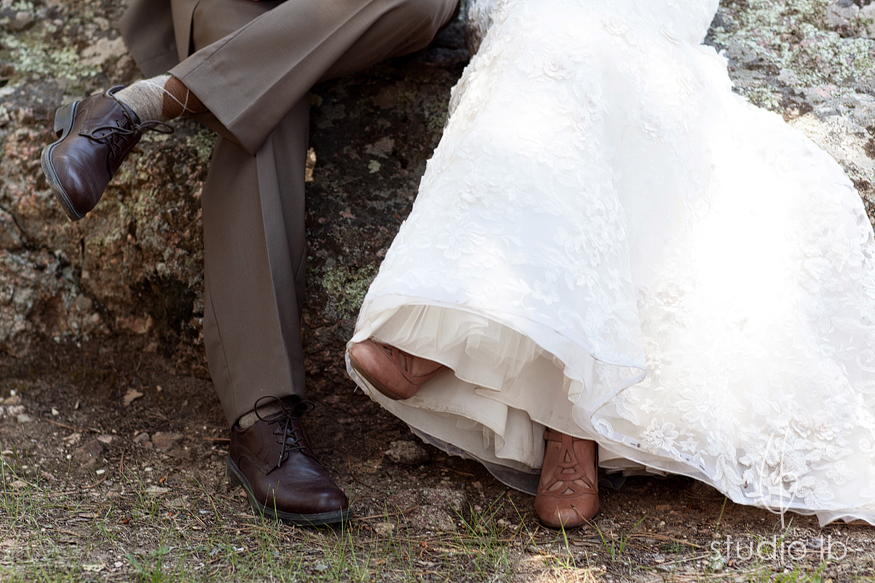 Scott + Sarah had arranged for the park's Jeeps to take everyone around the park – and to find the buffalo…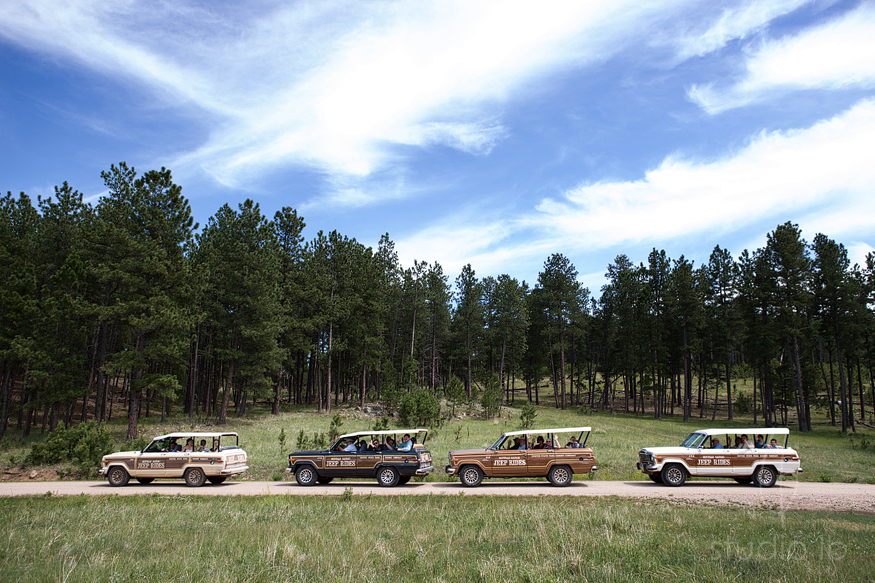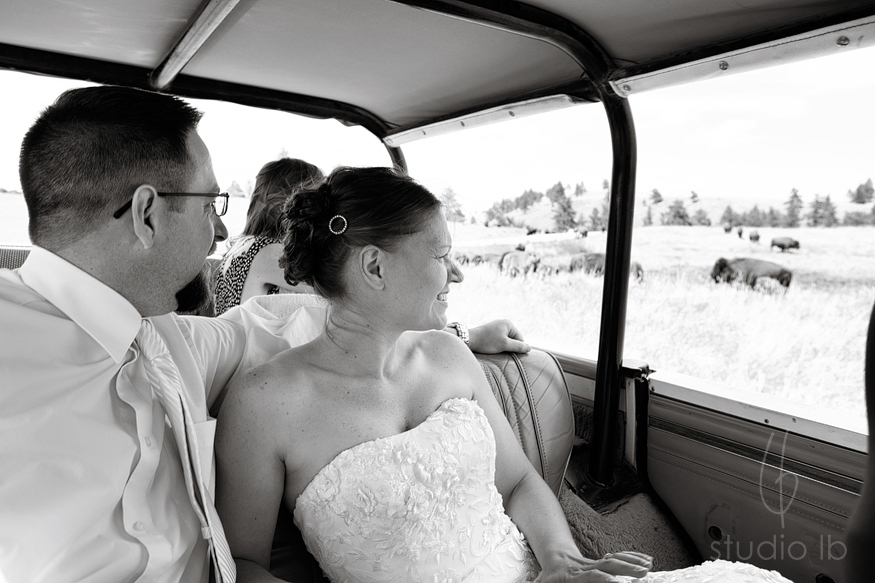 … which we totally did find!!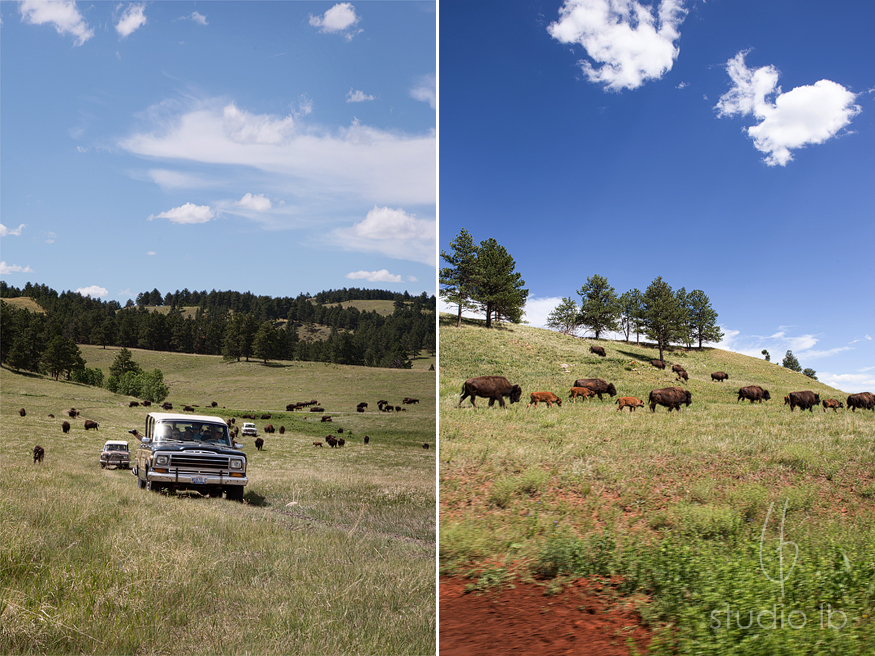 A little more portrait time before dinner – yay for being married!! :-)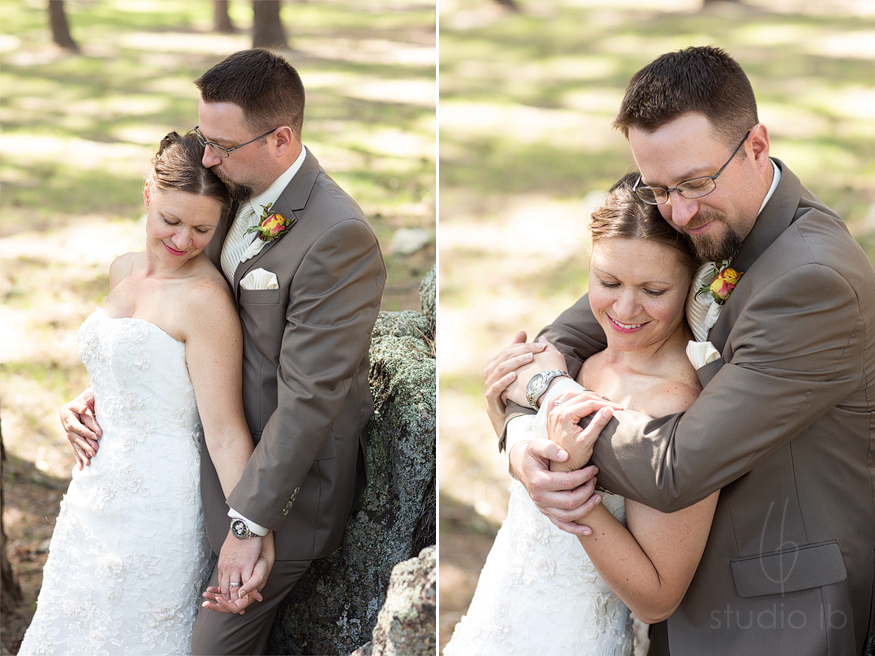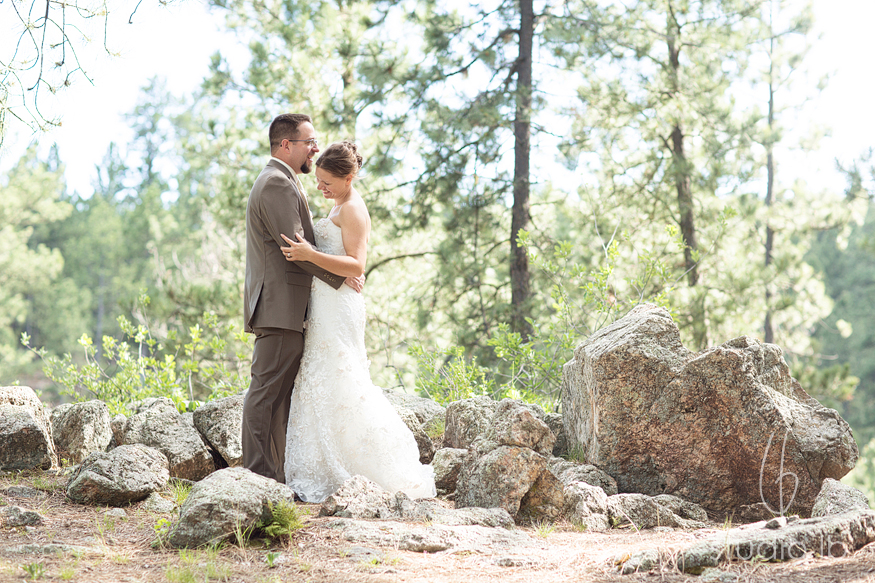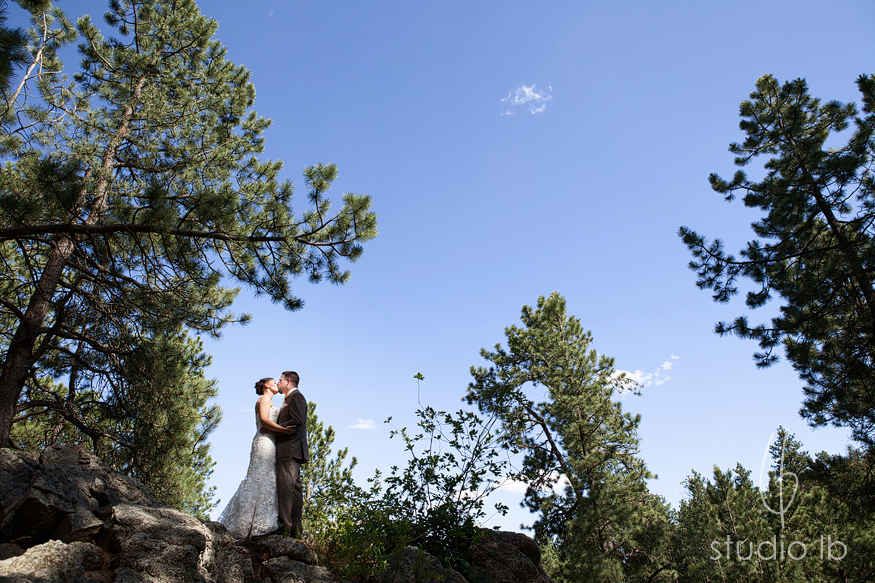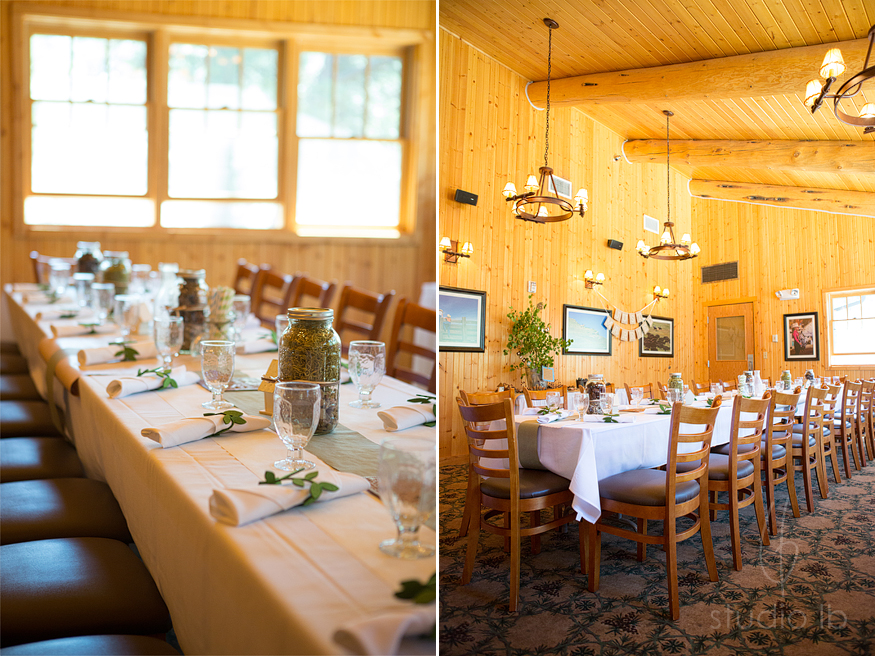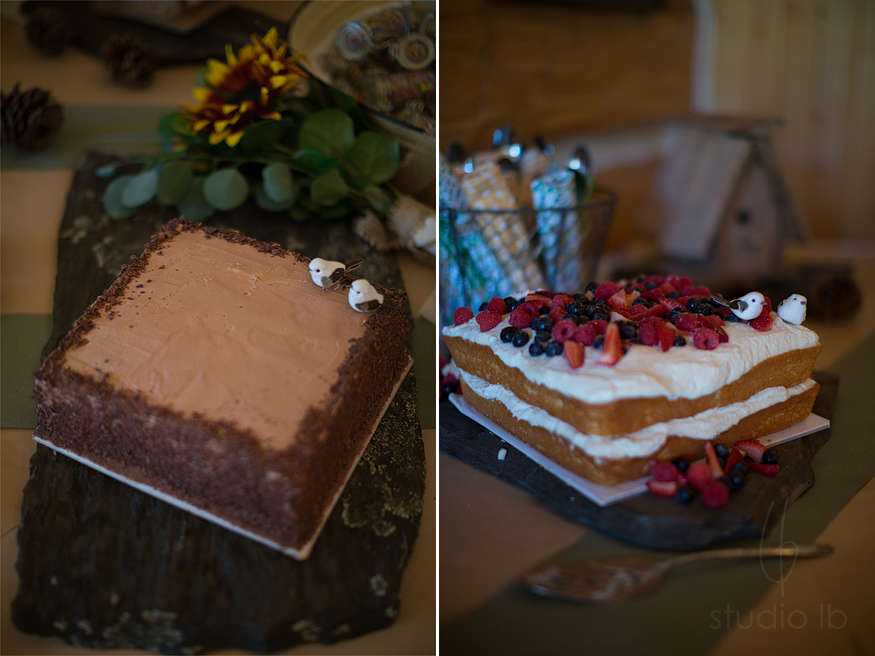 I could have made a blog post just with all the fun little details at their reception (birdhouses, fabric napkins, chocolate-covered sunflower nuts, pinecones, a tin lunchbox, the list goes on…), but my FAVORITE was their 'guest tree' – so fun and so cute!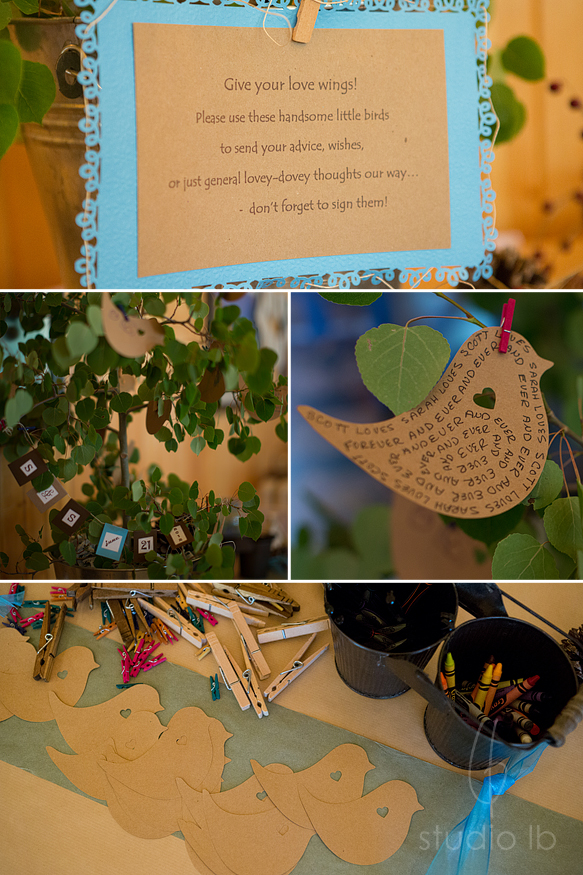 I also had a lot of fun with the rings – so many fun details to take photos of!!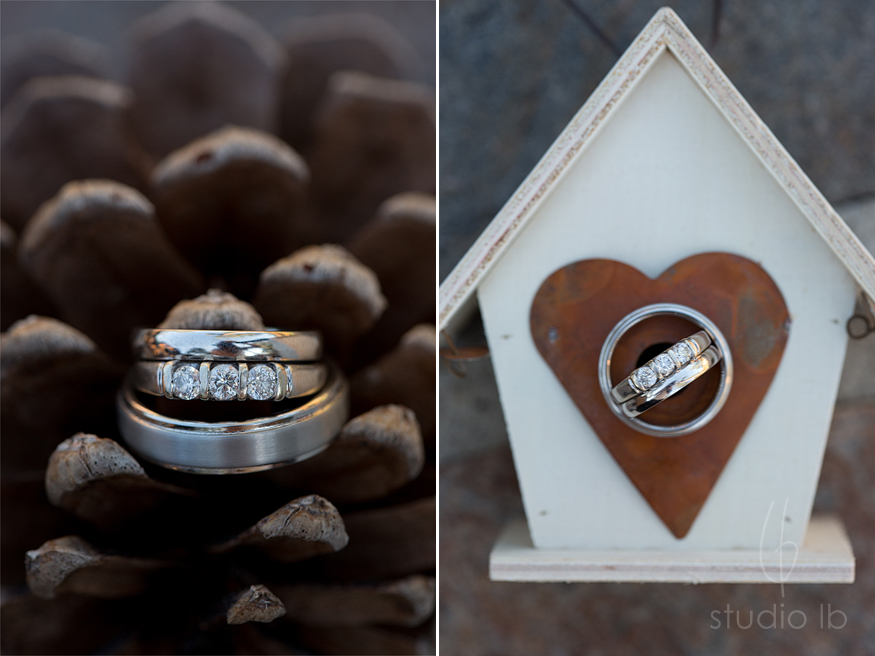 ceremony + reception + caterer | Custer State Park Resort – Blue Bell Lodge
wedding gown | David's Bridal
groom's suit | Halberstadt's
hair + flowers + cake + decorations | themselves!!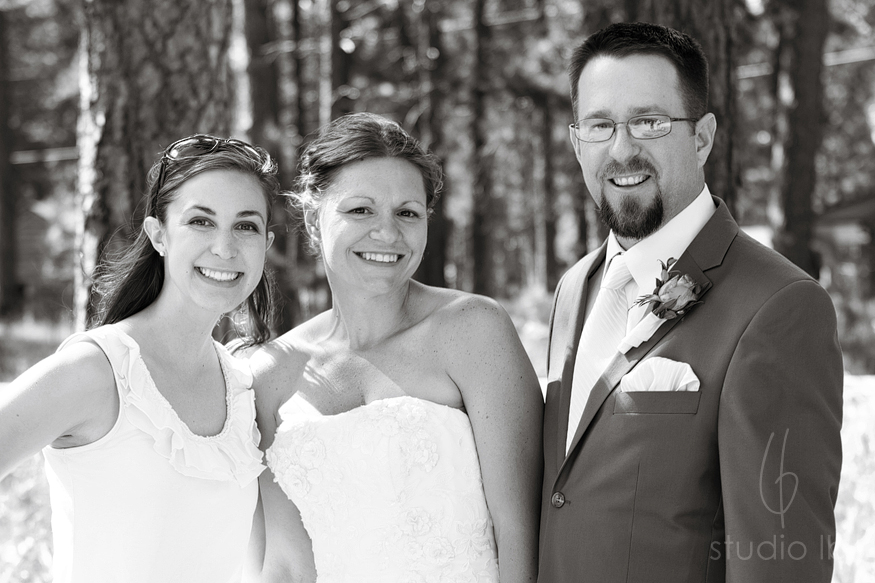 Scott + Sarah – Thank you SO much for including me in your big day!! I am so excited for you and I hope there are fewer than normal forest fires this summer so you can spend lots more time together. ;-)
Comments
comments