Pat + Mackenzie are truly the sweetest people EVER!! They are both so calm and quiet and they are always holding hands and stealing glances at each other. :-) Their wedding was so perfectly them – the sun shining brightly and lots of family and friends to celebrate with them.
The wedding was held at the Ellsworth Air Force Base, which I found pretty easily. It was the chapel within the base that I had a hard time finding. Thankfully I had been in contact with Mackenzie's mom ahead of time and she told me to call her if I had any troubles. So here I am. Driving around the base with a huge "VISITOR" sign screaming from my dash looking totally clueless. I try not to make eye contact with anyone else at the base as I drive around in circles. So I call Mackenzie's mom. "Hi Natalie. It's Laura. I'm lost." Turns out it is pretty much right next to the entrance gate. Right under the HUGE water tower. Don't ask me how I drove right past it.
I found the girls getting ready – let me rephrase – I found Mackenzie helping the girls get ready!! She is seriously the most helpful, selfless girl I've ever met.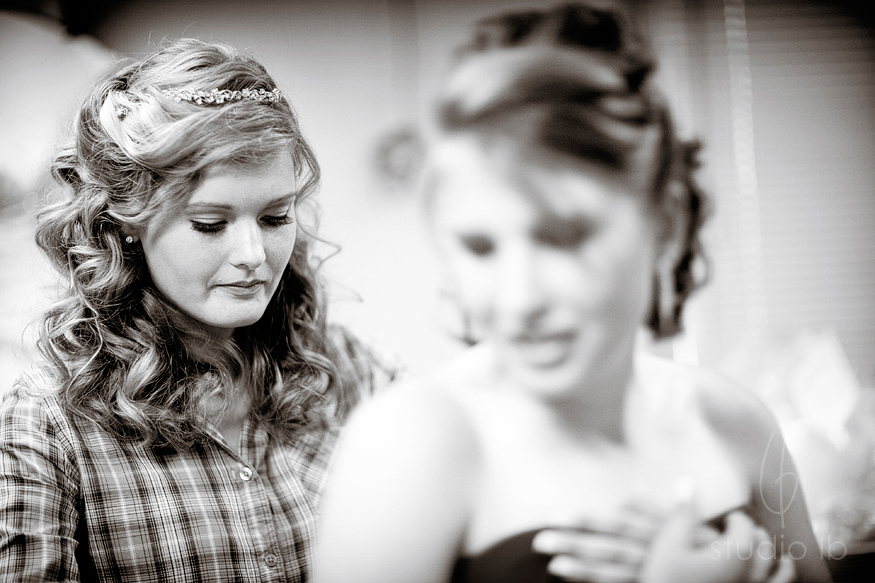 And then her mom comes in to help Mackenzie get ready "Oh, good! Laura made it!!" :-)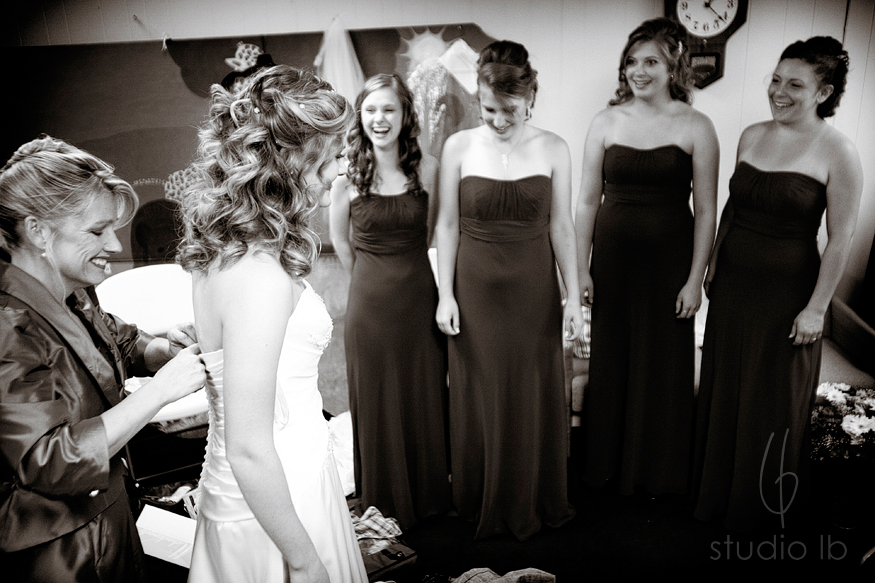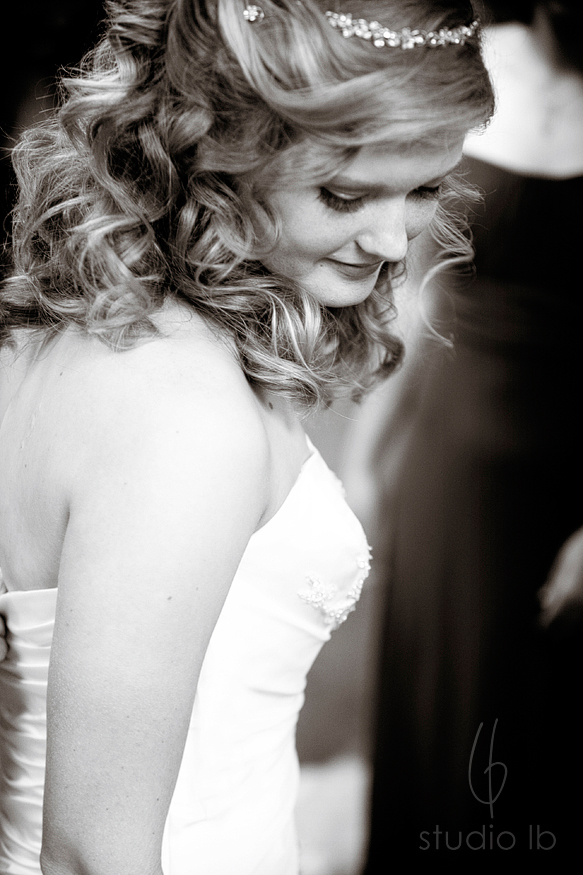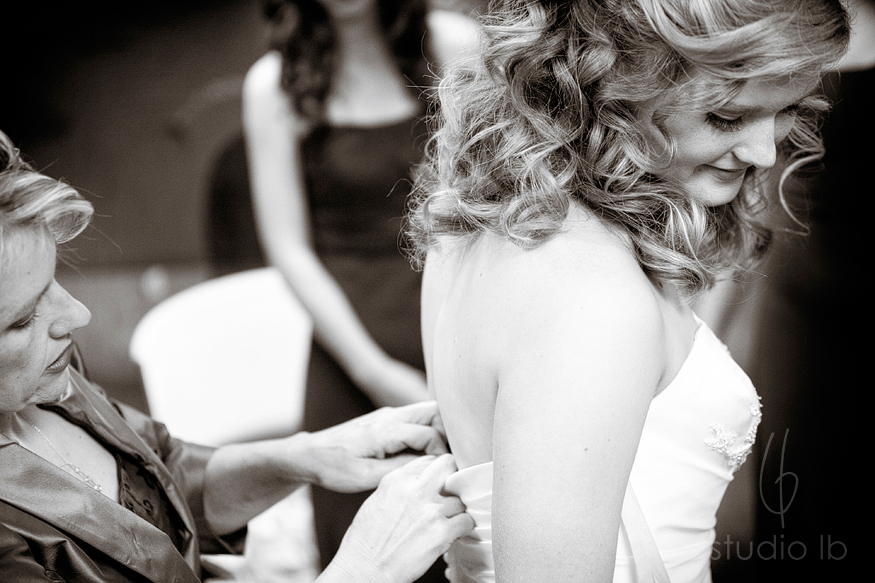 I love watching brides get ready.
I love watching bridesmaids interact with the bride as she's getting ready.
It's the moment where a girl really turns into a bride and all the bridesmaids realize "ohmygooodness you're getting MARRIED today!!!!!!!"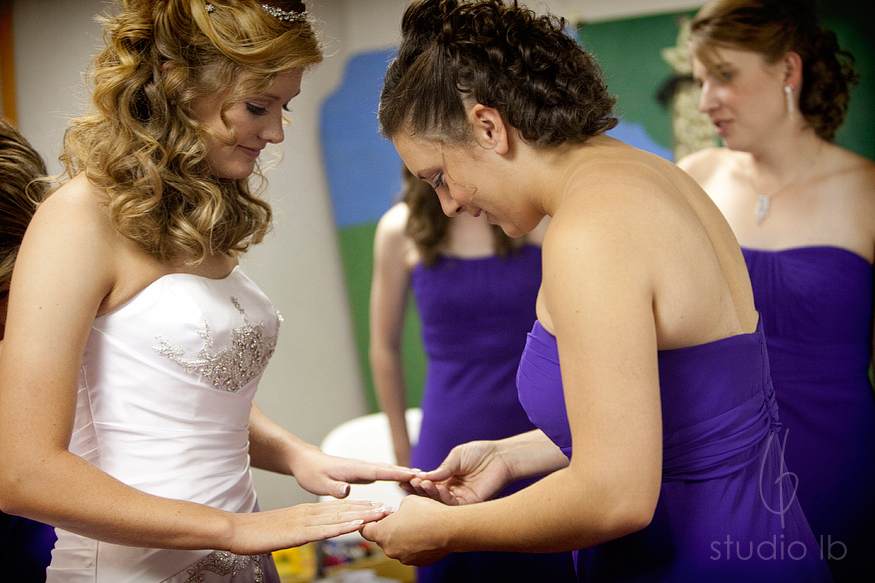 And these girls ROCKED their serious/sassy look! Except for Kyli. She's just too sweet to be fierce. ;-)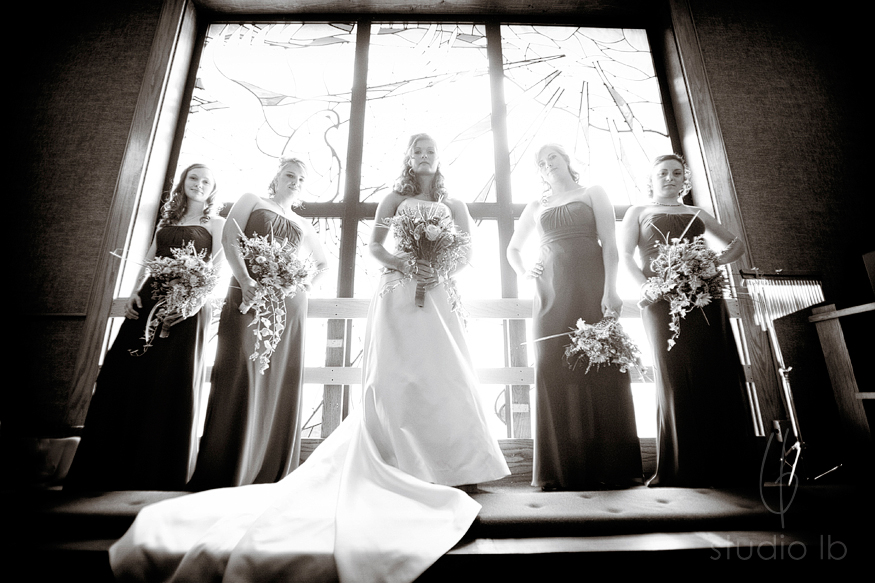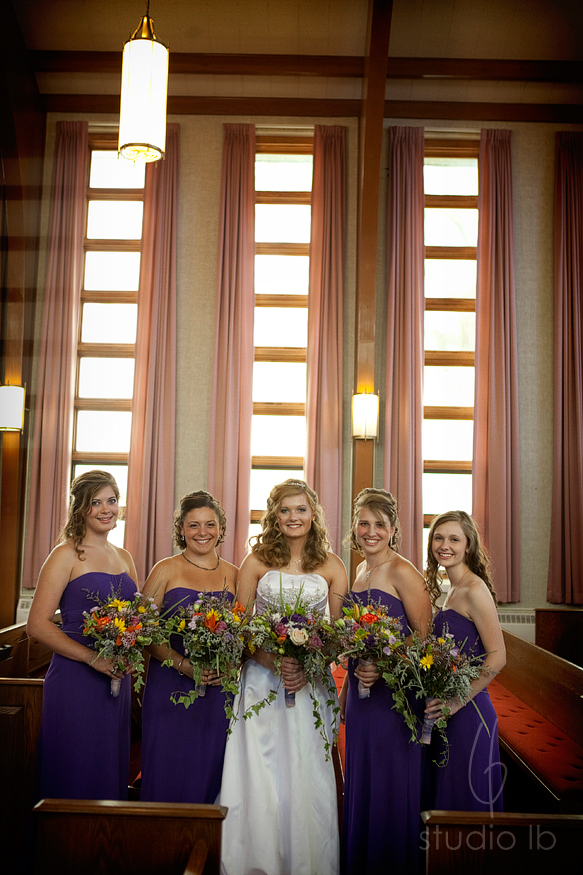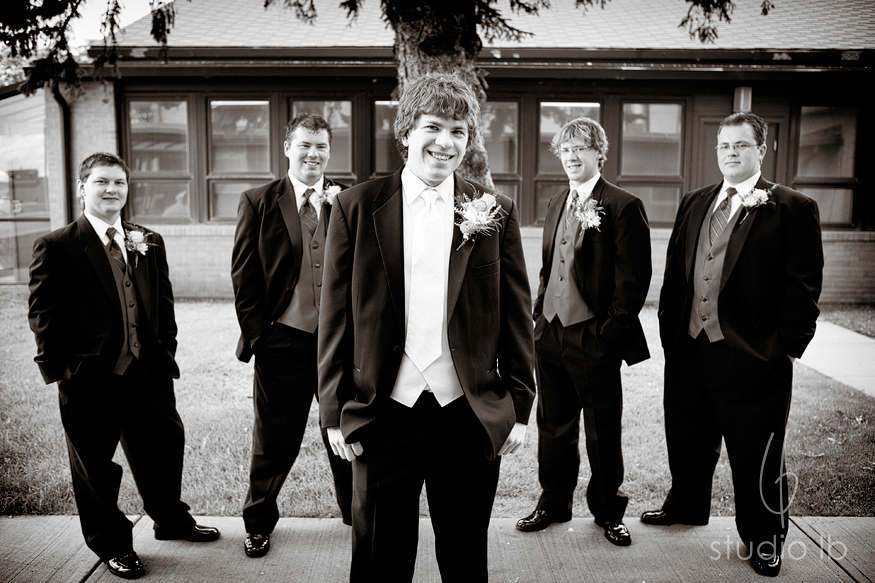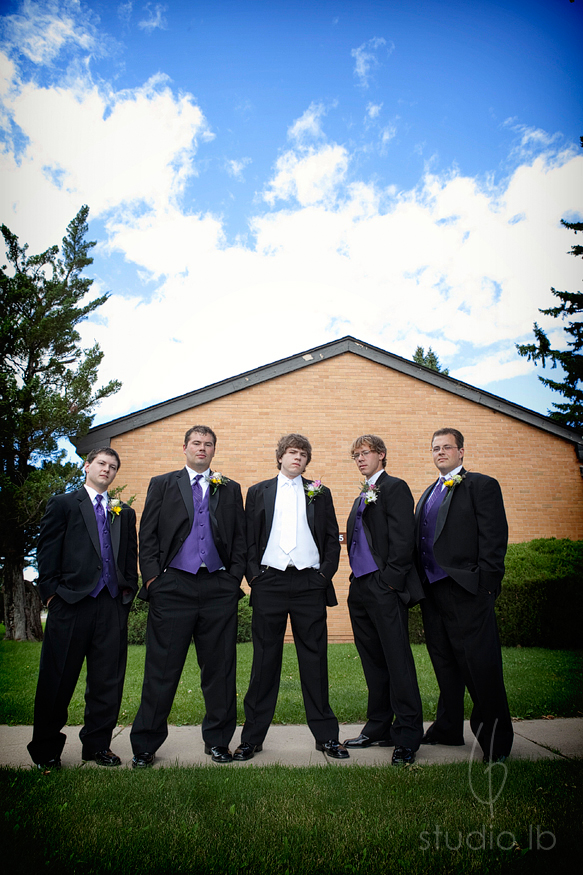 Story time!!!!
So when Pat proposed to Mackenzie, they were taking a walk behind her parents' house. And snacking on Peachie O's. Mackenzie's favorite. (and mine, too) So Pat hands her a Peachie O, but not just any Peachie O, a Peachie O with a RING IN IT!!!! :-) So on Saturday, before I leave town for the wedding, I swing by a gas station to pick up some Peachie O's. For pictures. And for me to snack on. :-)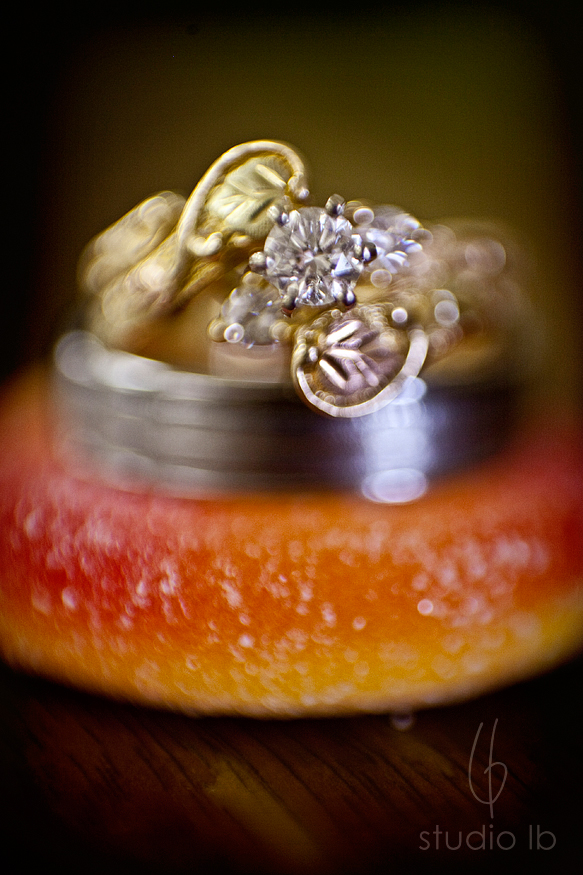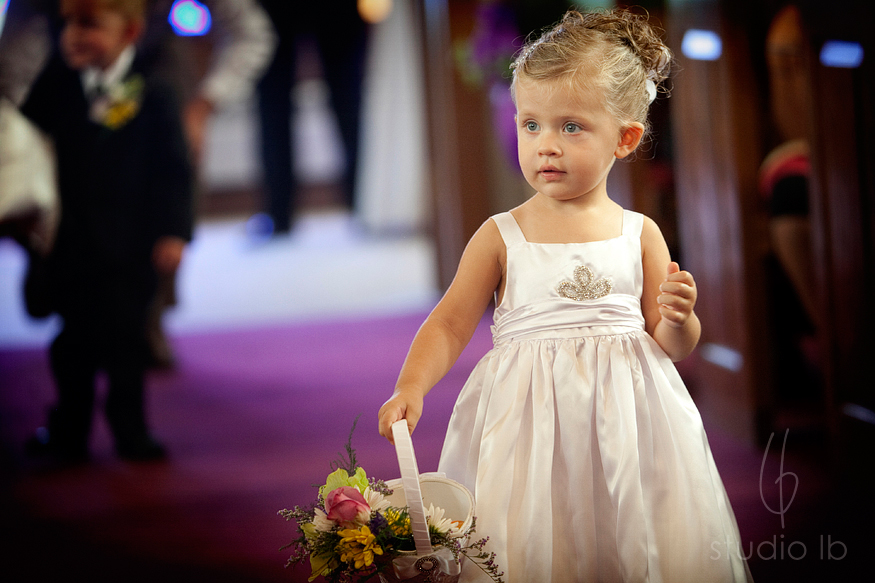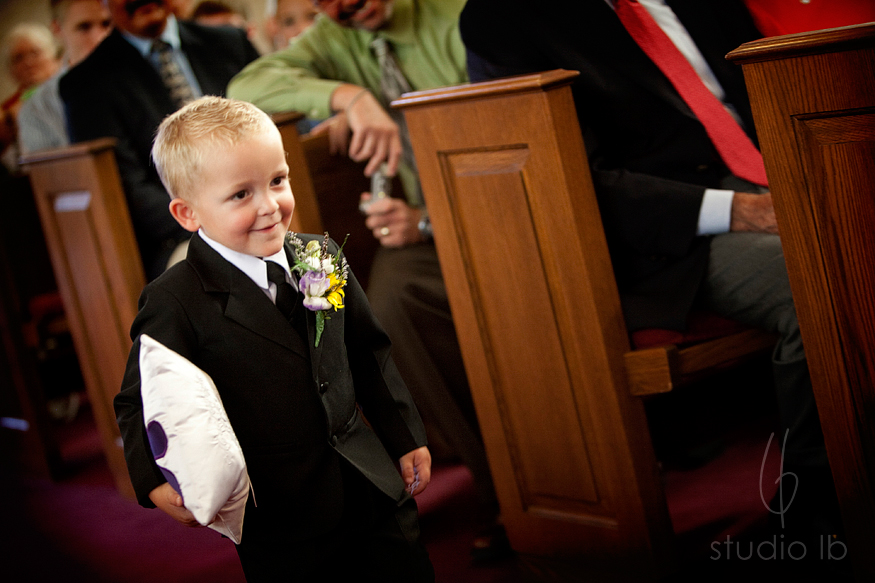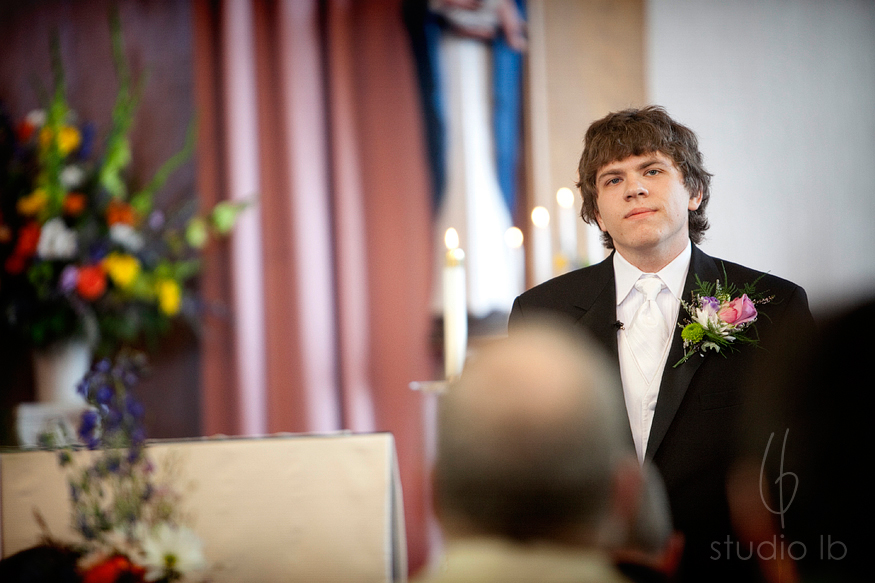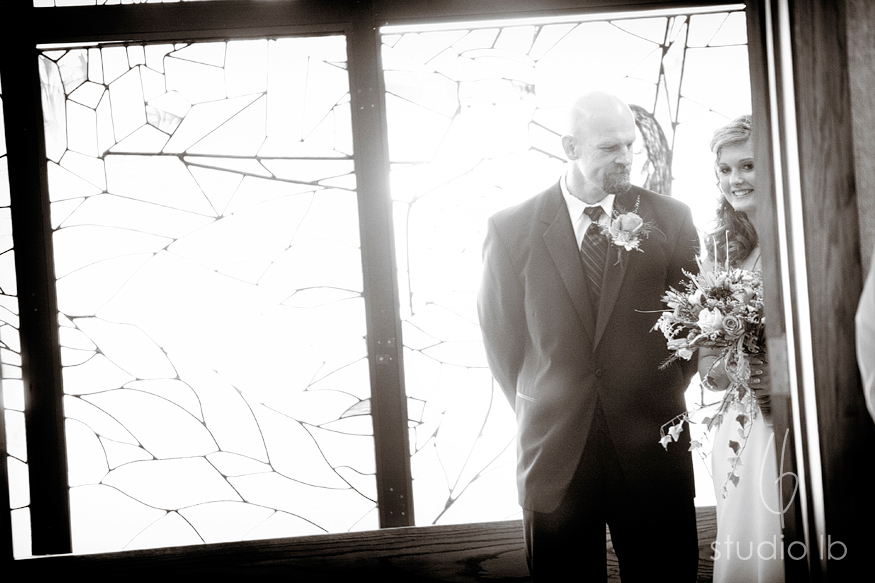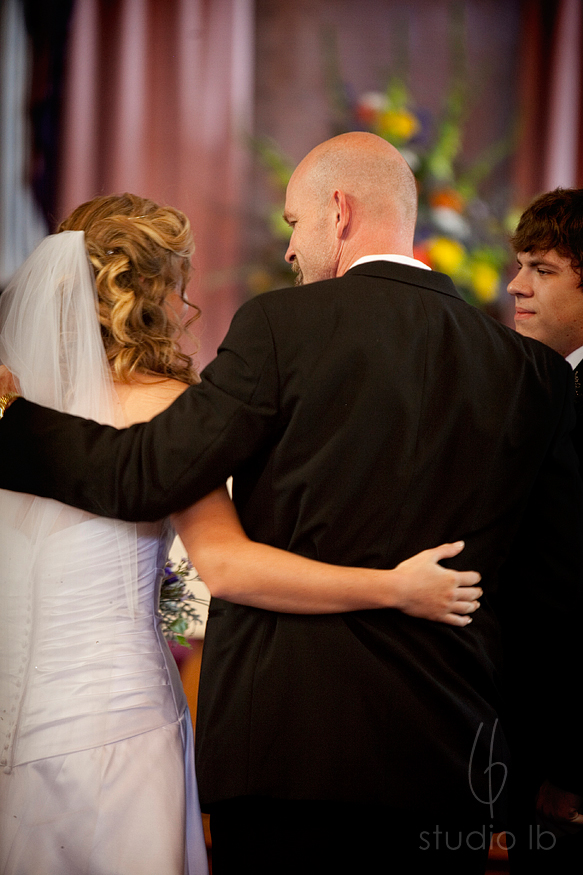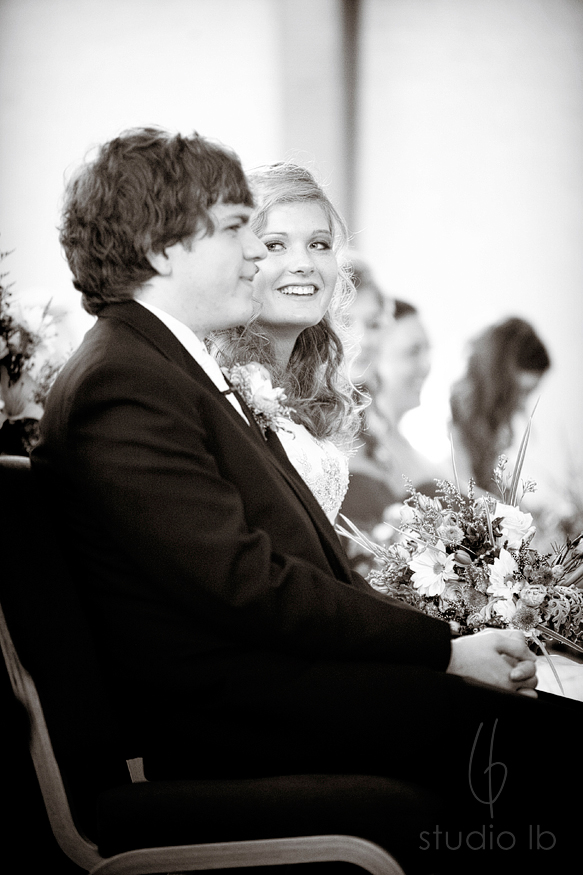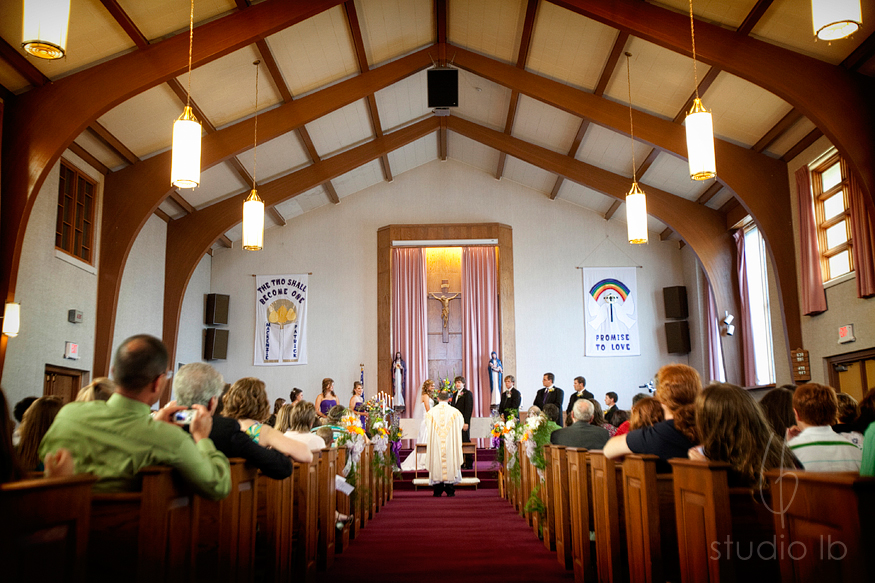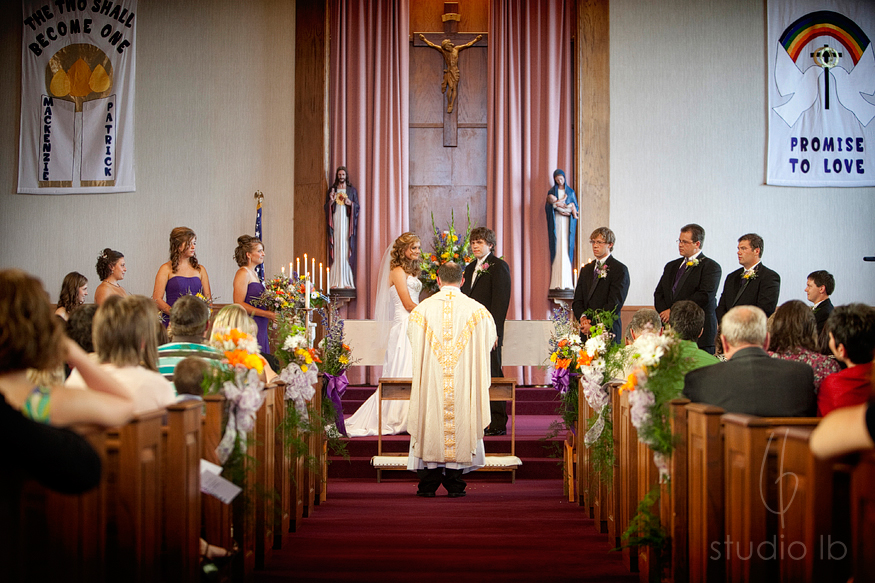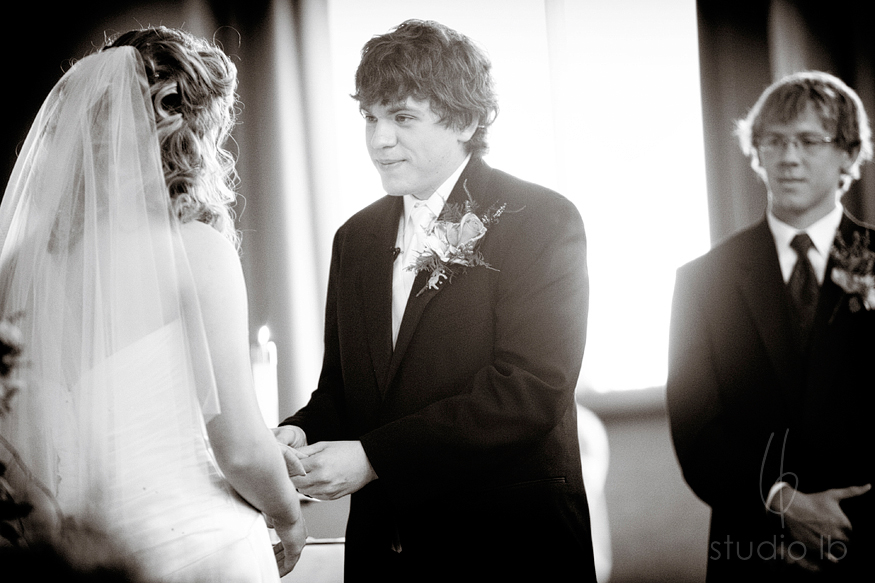 LOVE this photo of the Our Father – with Fr. Paul's hands around Pat + Mackenzie, plus each of the fathers' hands reaching towards their children. :-)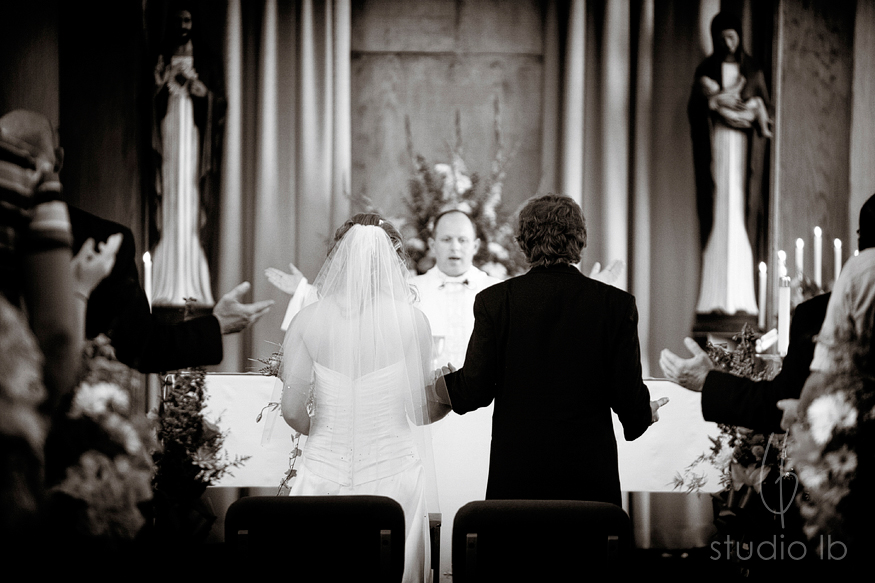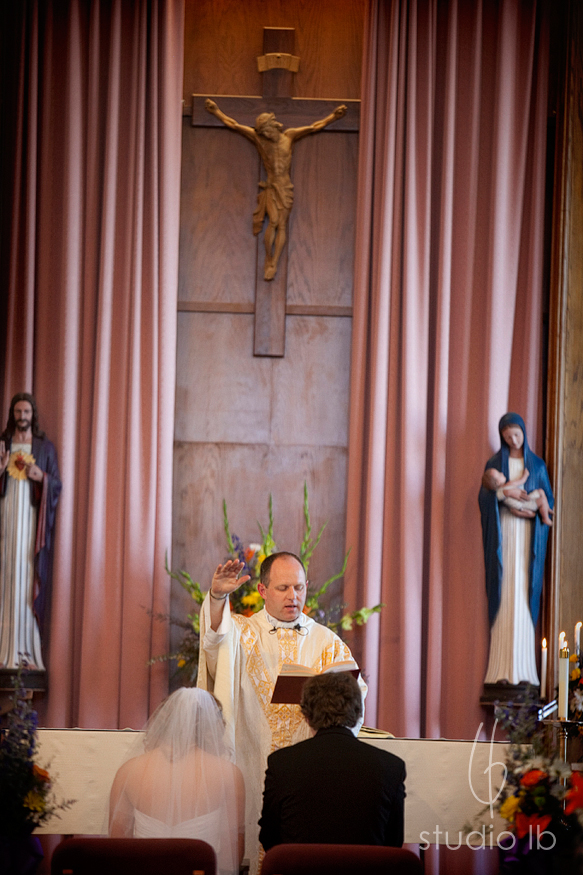 First kiss as Mr. and Mrs.!!!!!!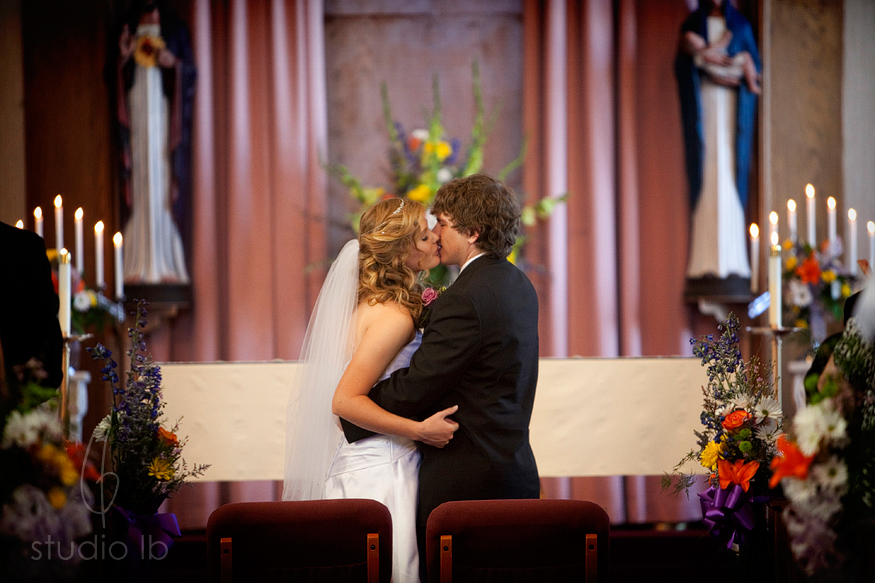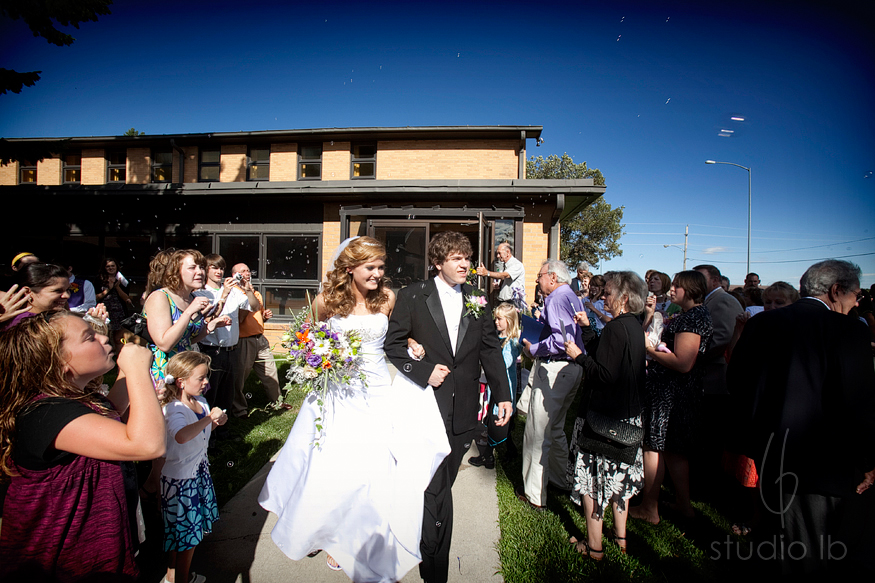 Their reception was held at the beautiful Black Hills Receptions.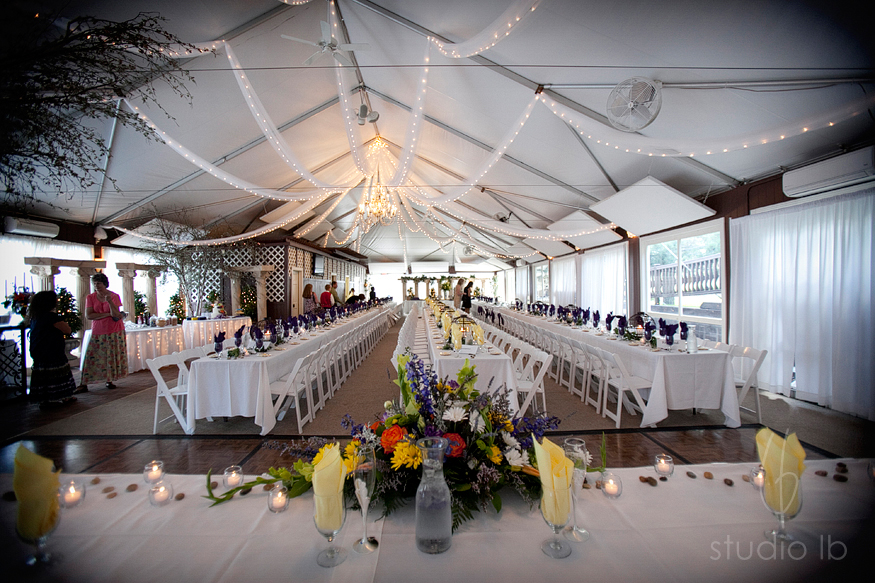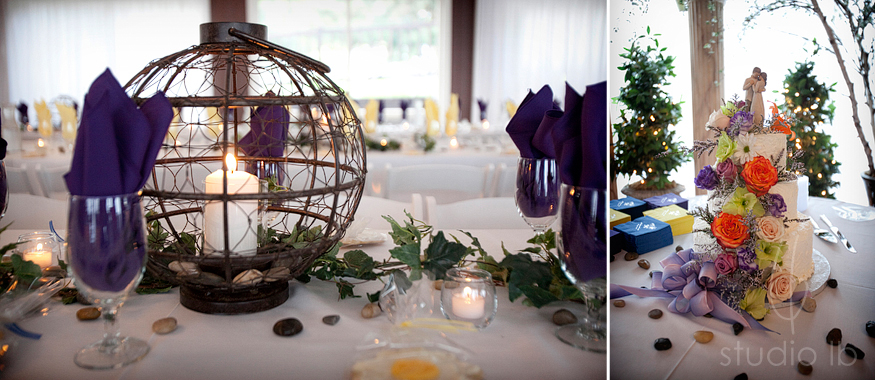 While I stole the bride and groom for photos, all the guests enjoyed a nice cocktail hour – a note to anyone choosing to do your photos after the ceremony, make sure your guests have something to do while you're taking photos! This makes the time go by much faster, and (hopefully) people aren't just waiting around for food! :-)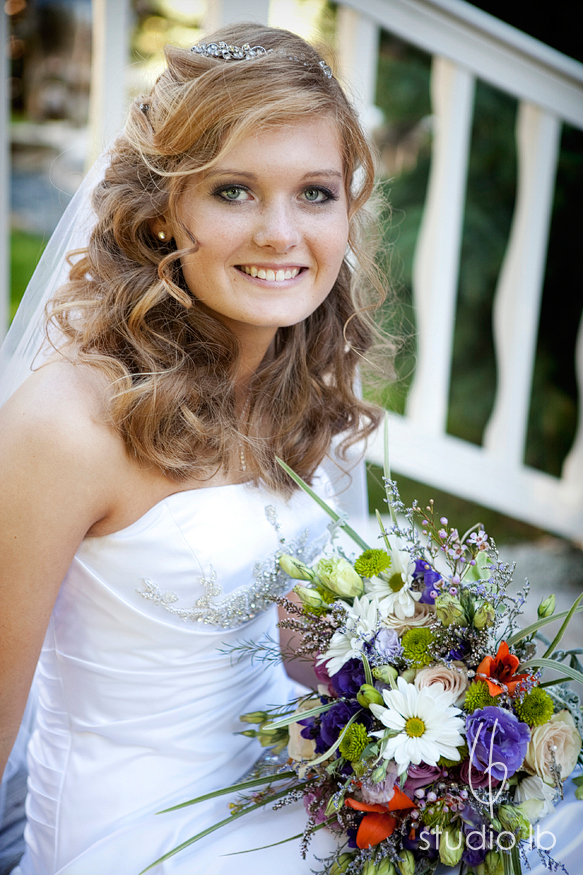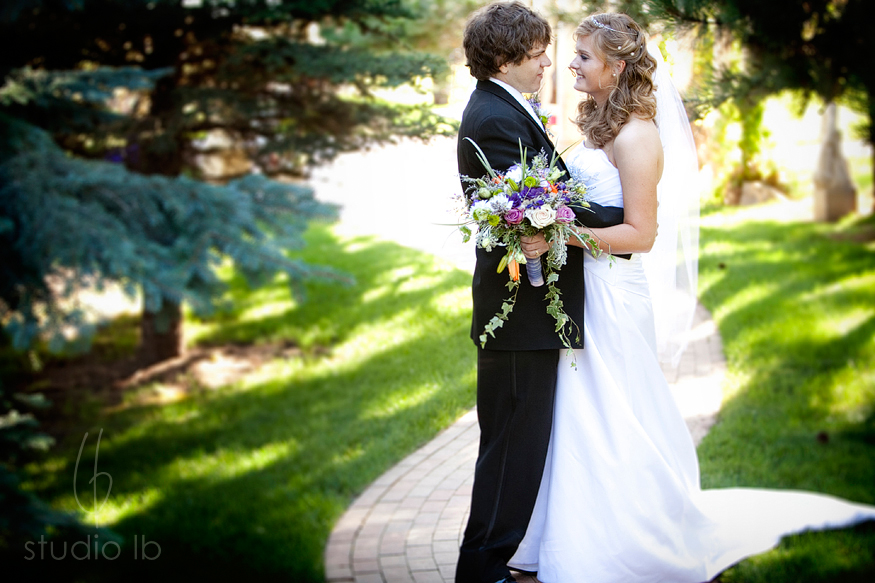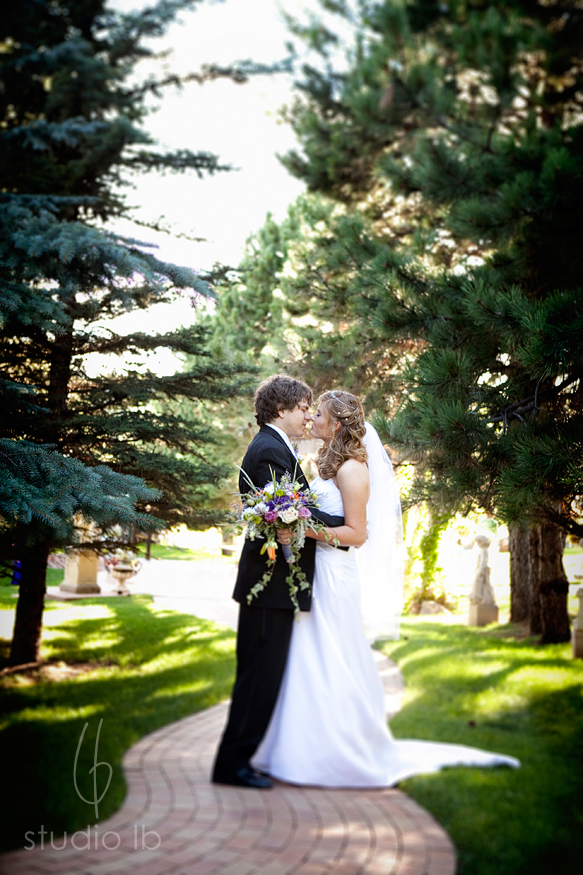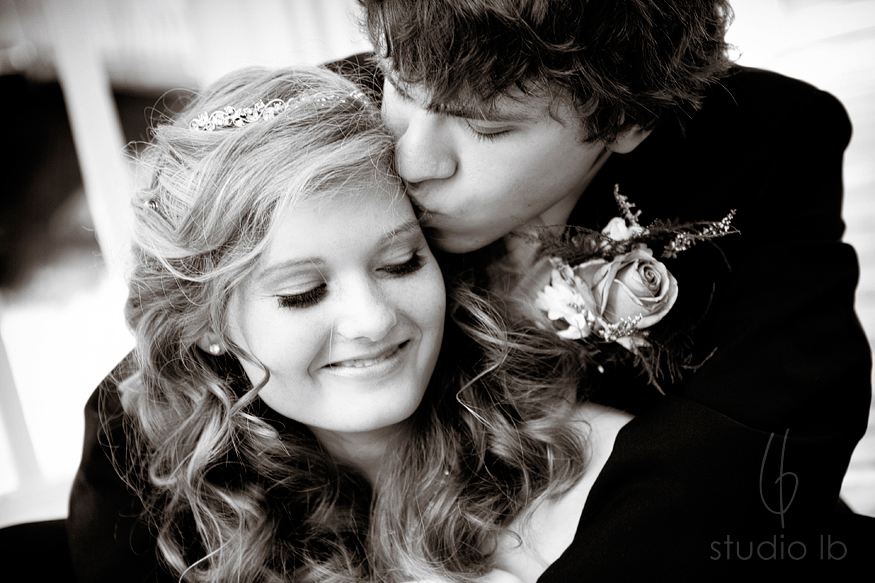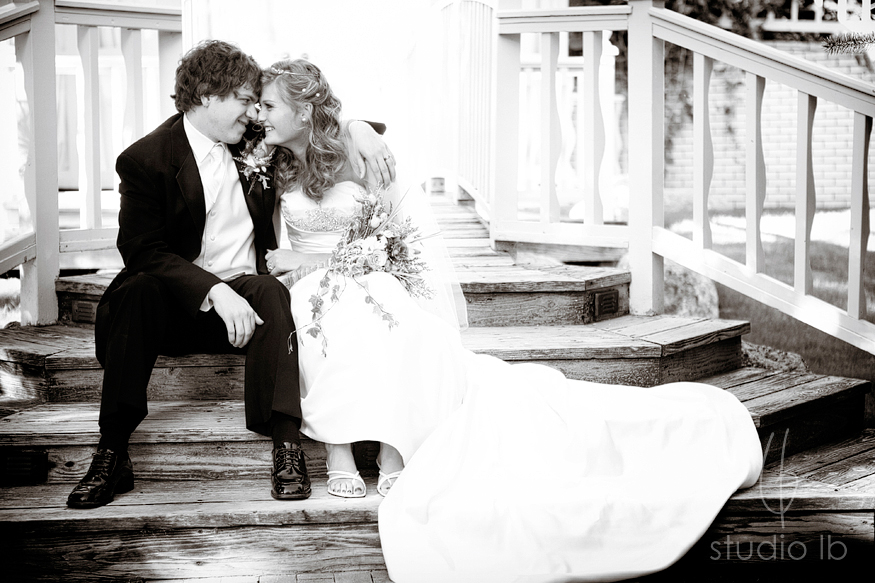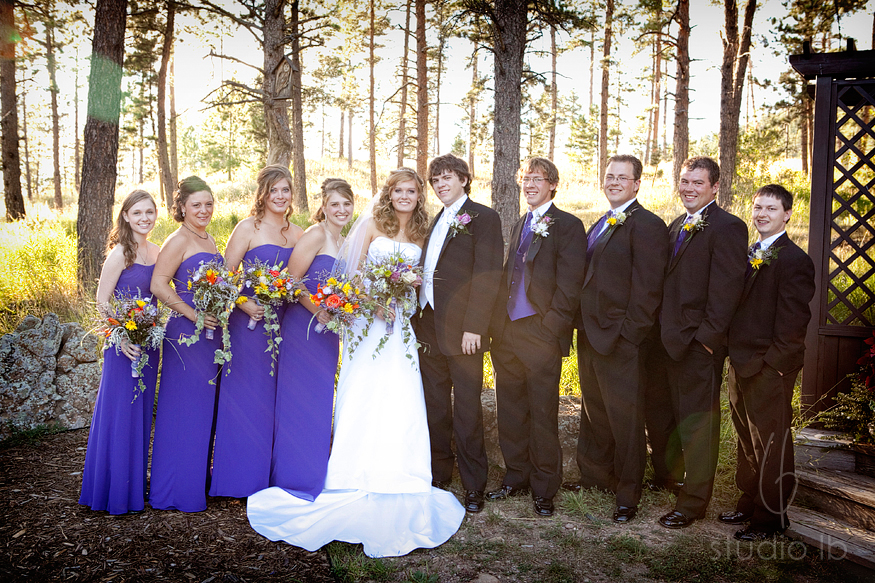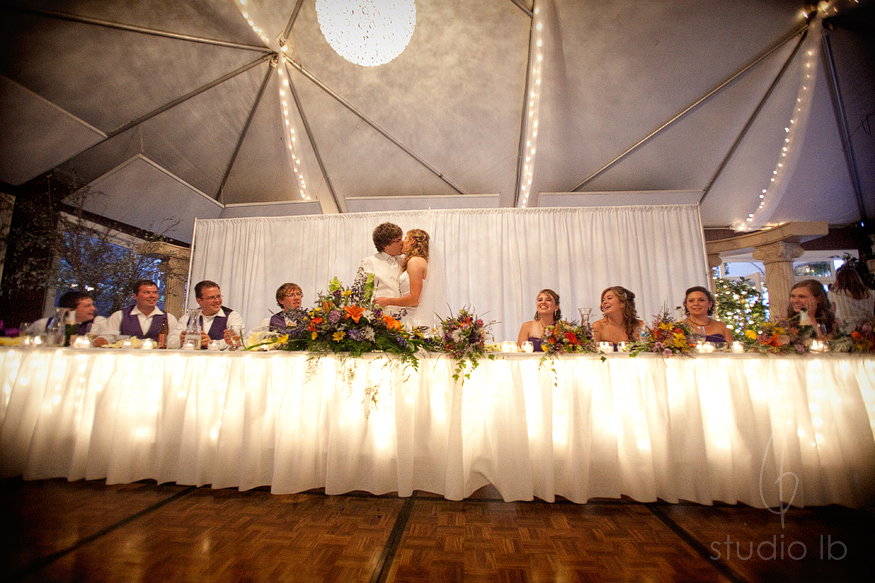 Pat + Mackenzie had this crazy awesome dance to start the evening off right. Everyone at the wedding lined up and danced around the whole tent, weaving around tables and each other and finally circling Pat + Mackenzie, where everyone then watched them dance their first romantic dance as a couple: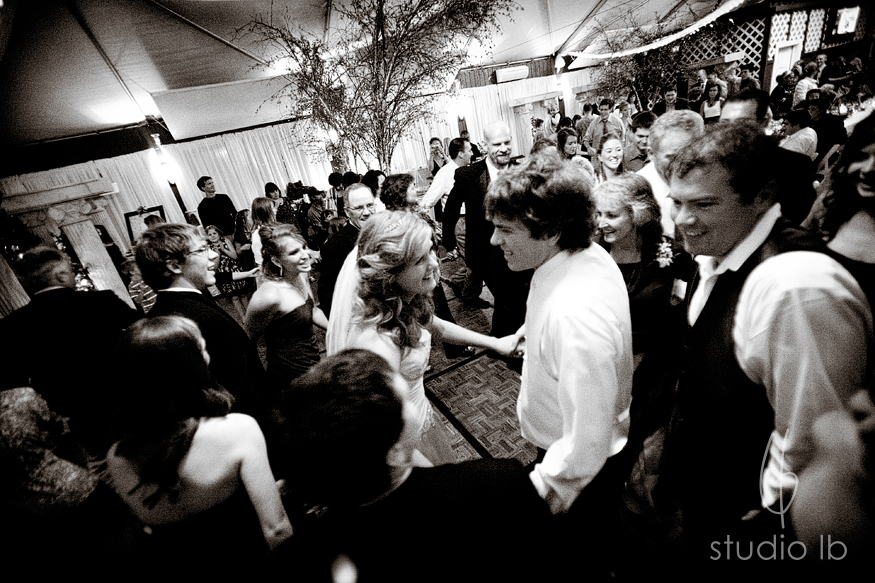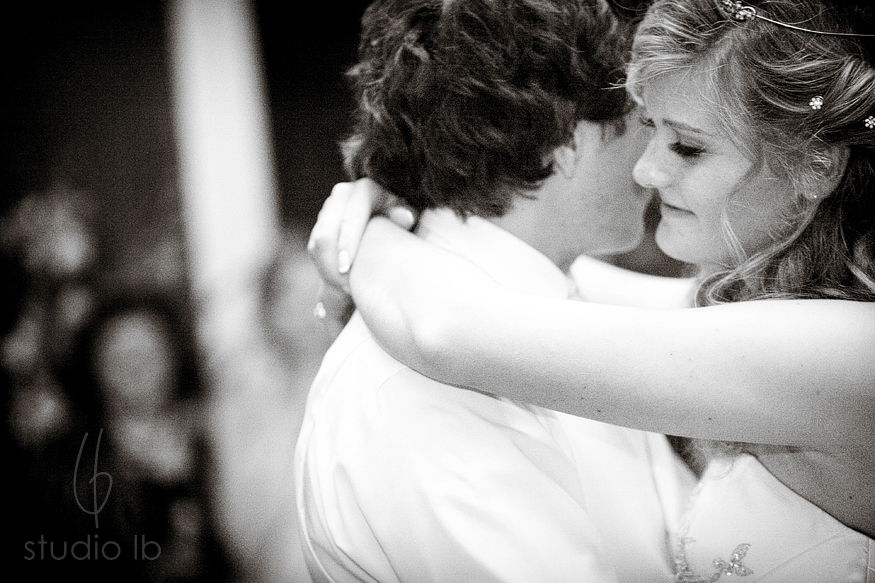 Pat + Mackenzie, thanks for being so adorably SWEET!!!! :-) Your wedding was truly beautiful and I hope you two live happily ever after, just like in the fairy tales! :-) Also, have fun at LEGOLand. And the San Diego Zoo. :-)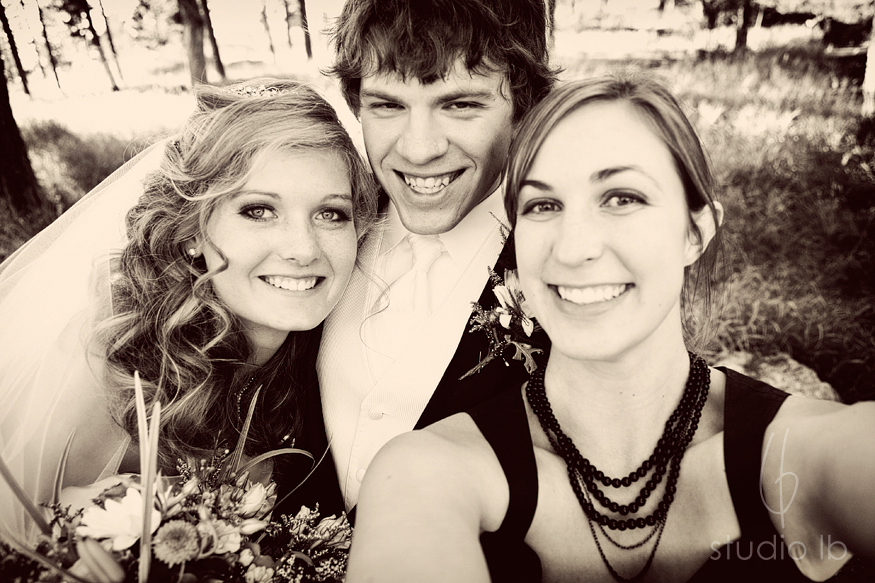 Comments
comments