For the past five years, we've been alternating holidays between my parents and his parents. But this Easter we were tired of traveling and decided to spend our first holiday alone… together…
But not going to our parents' meant I had to cook a ham.
I almost changed our plans last-minute so I wouldn't have to.
And then I discovered hams are pre-cooked… I figured I could handle that.
We found the tiniest ham we could, prepared a chocolate pudding pie, and made a family-size dish of cheesy potatoes (we love cheesy potatoes!!!). But it wasn't officially Easter without Easter bread mailed from my mom and a basket full of goodies from his mom. Thankfully they both arrived in time.
Hope you all had a wonderful weekend!!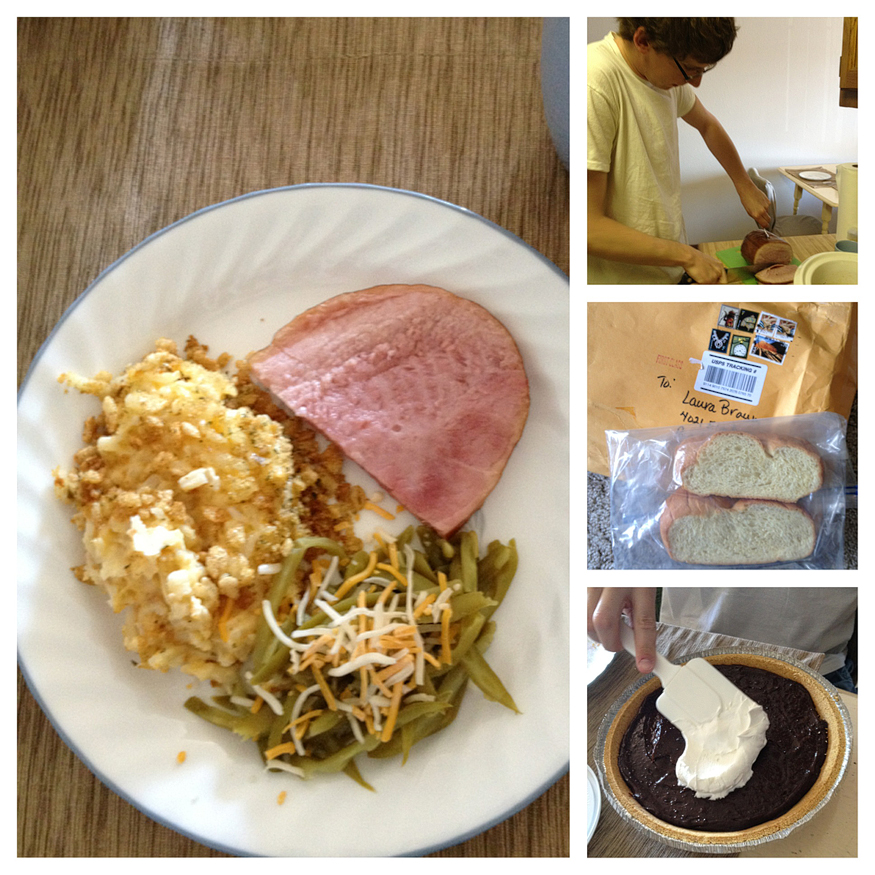 Comments
comments