When Emily first told me that she was getting married in October, in northern Minnesota, I feared the worst. I was sure we would be trapped in a snowstorm and we'd all have to wear snow boots and big, heavy parkas.
When I showed up on Saturday, there was not a cloud in the sky or a breeze through the trees. It was 75 degrees and sunny. In October!
No one had to wear snow boots.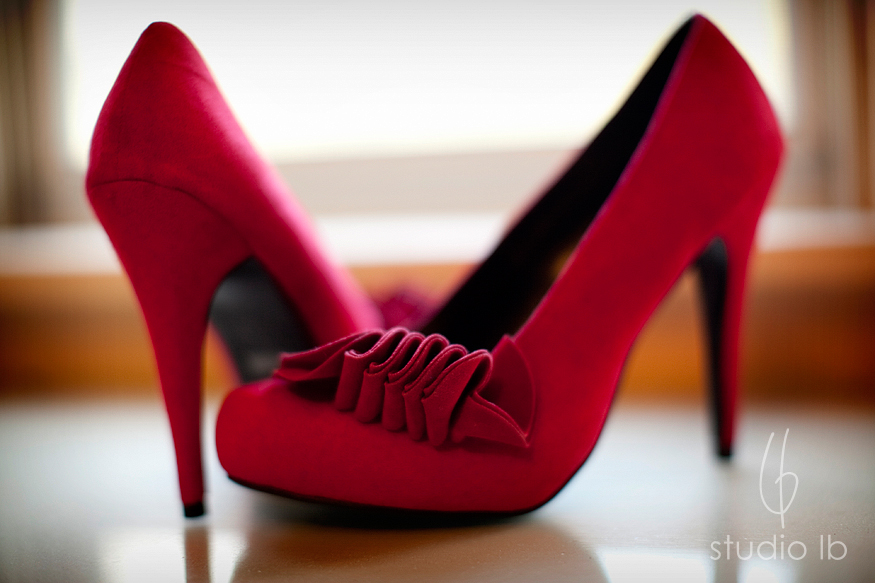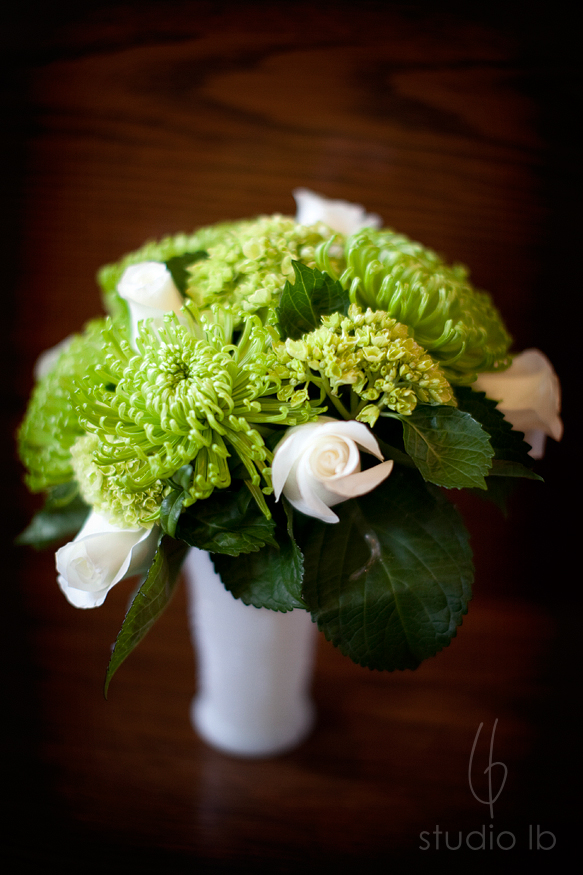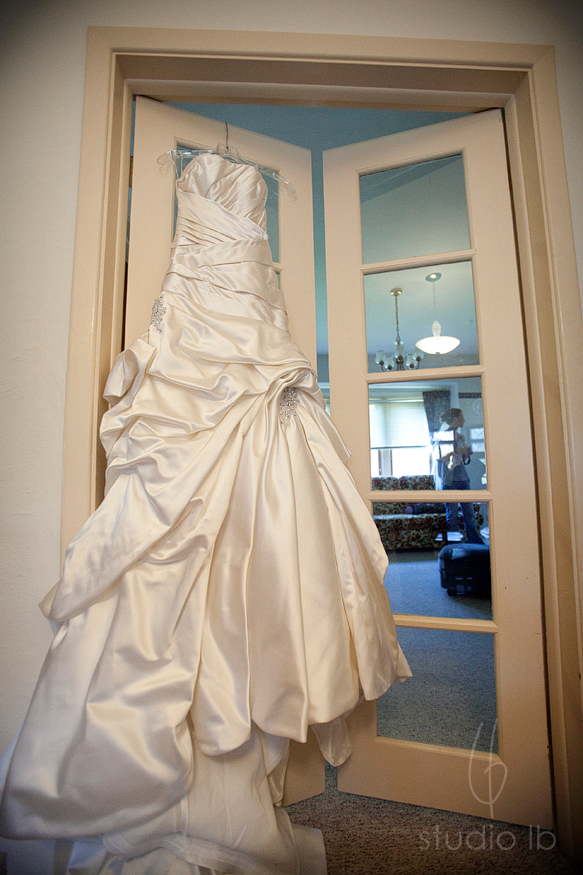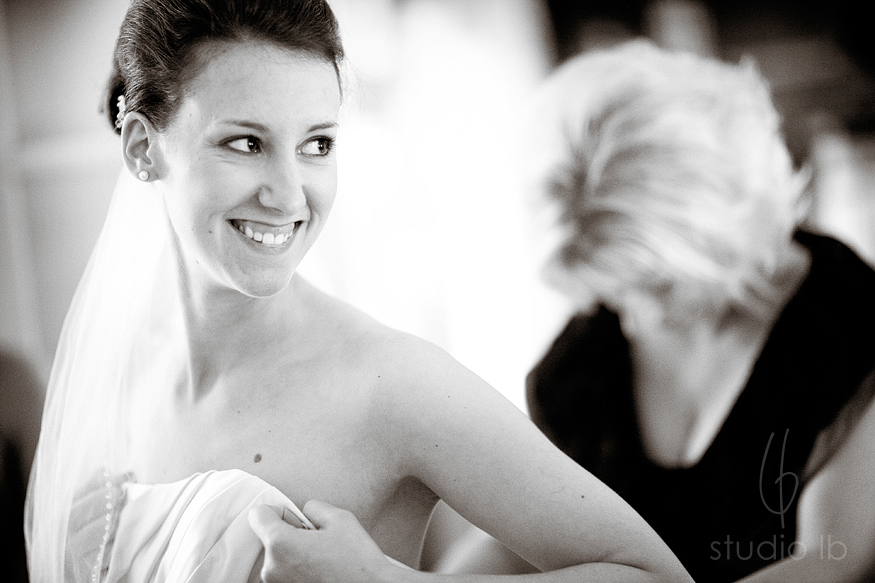 Edie, I apologize in advance if any of these make you cry! Again!! :-)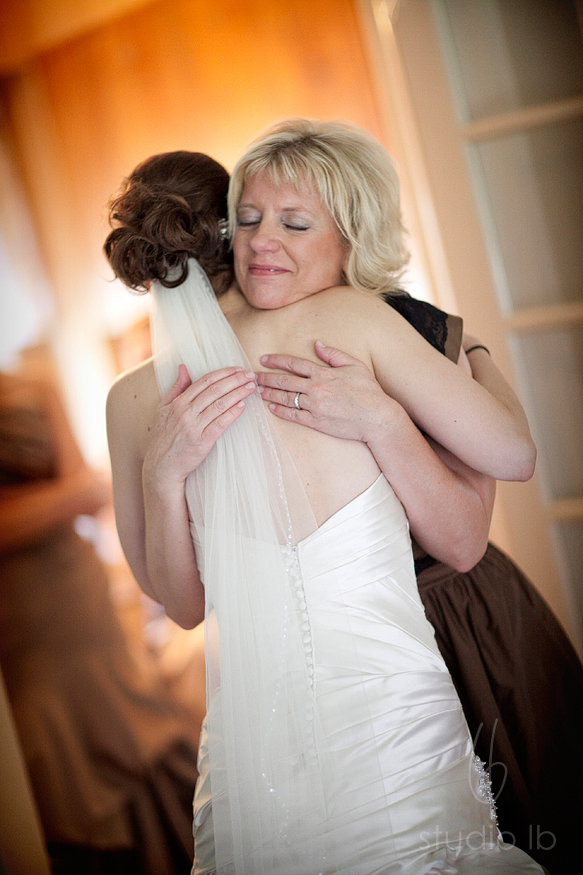 The first look!!!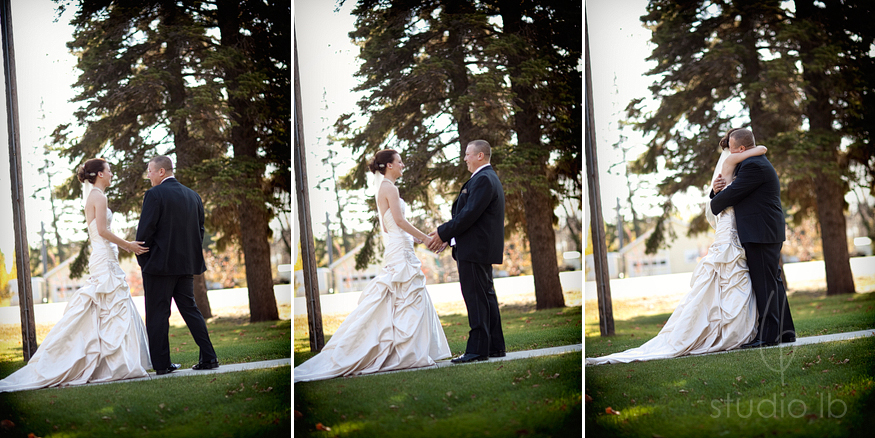 There was ONE tree with pretty leaves on it. We took full advantage of it!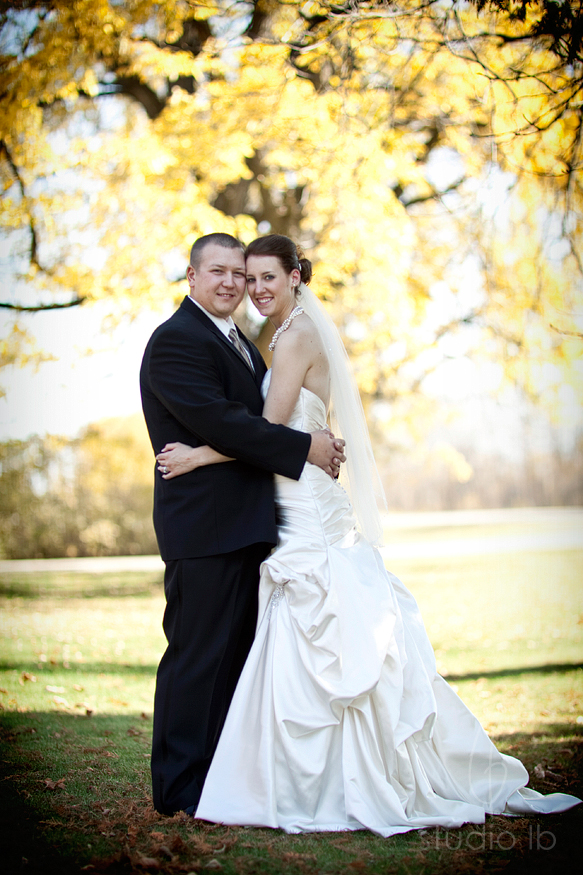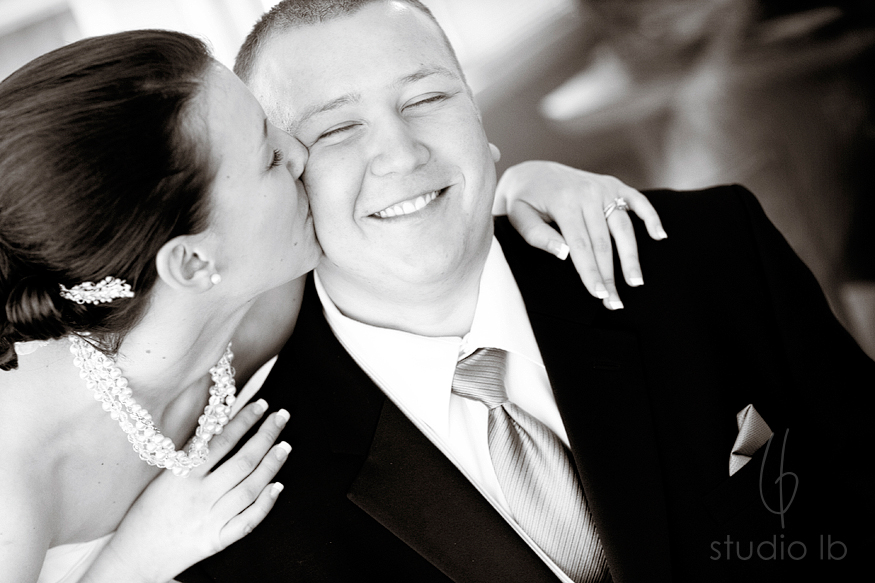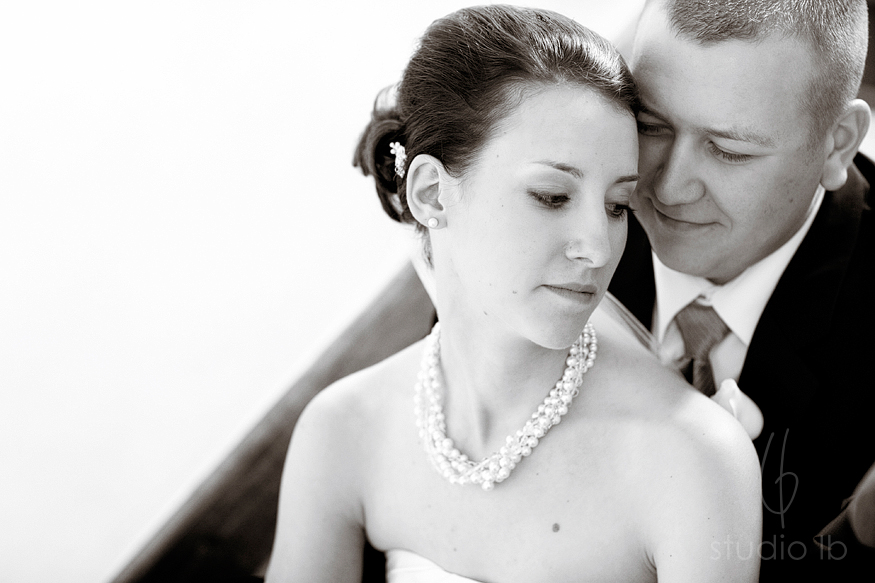 Emily said "I KNEW my shoes would make you happy!!"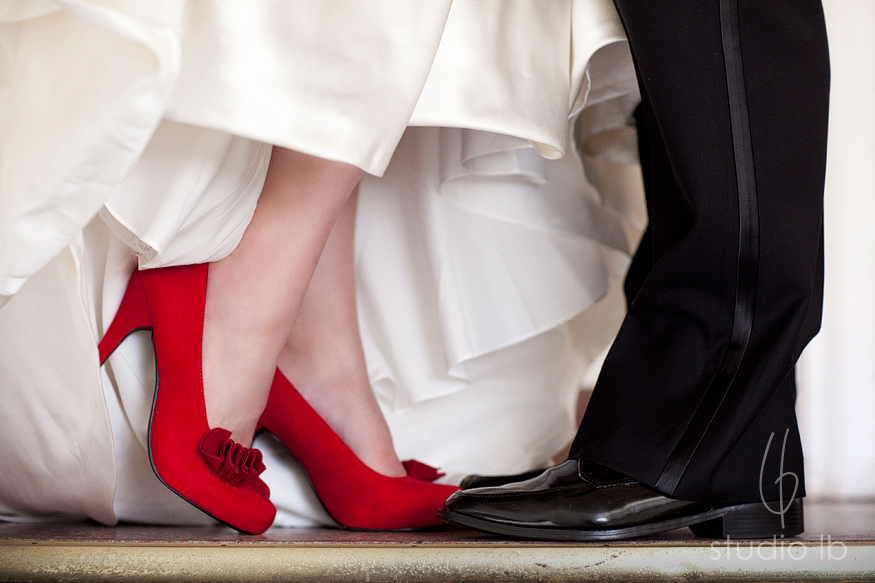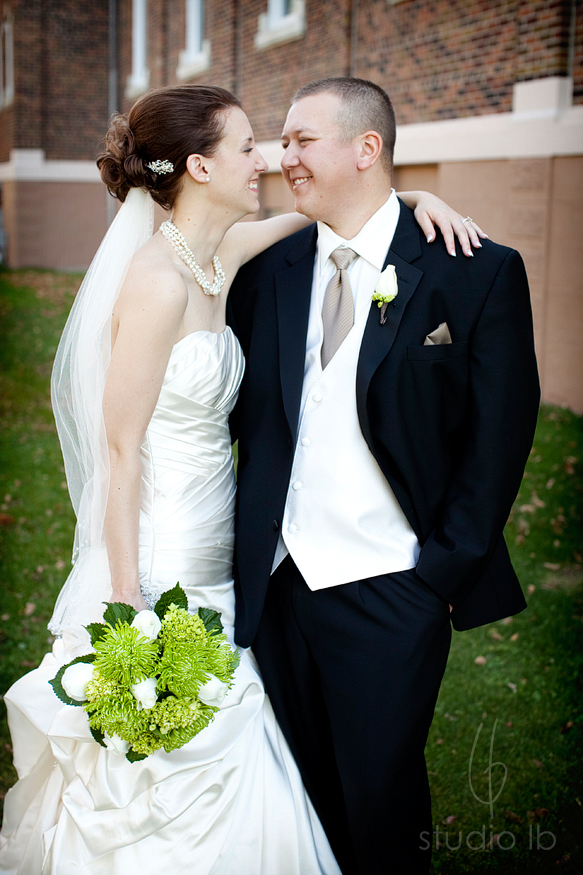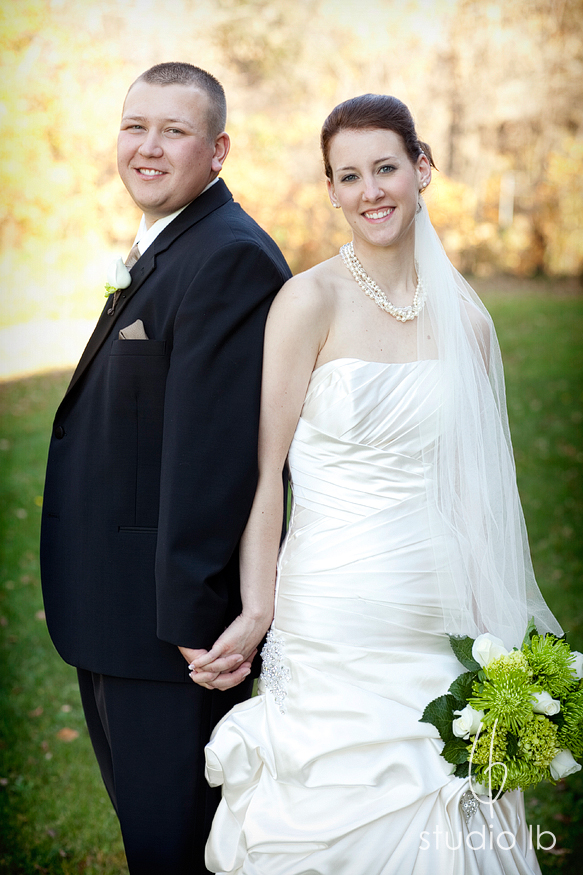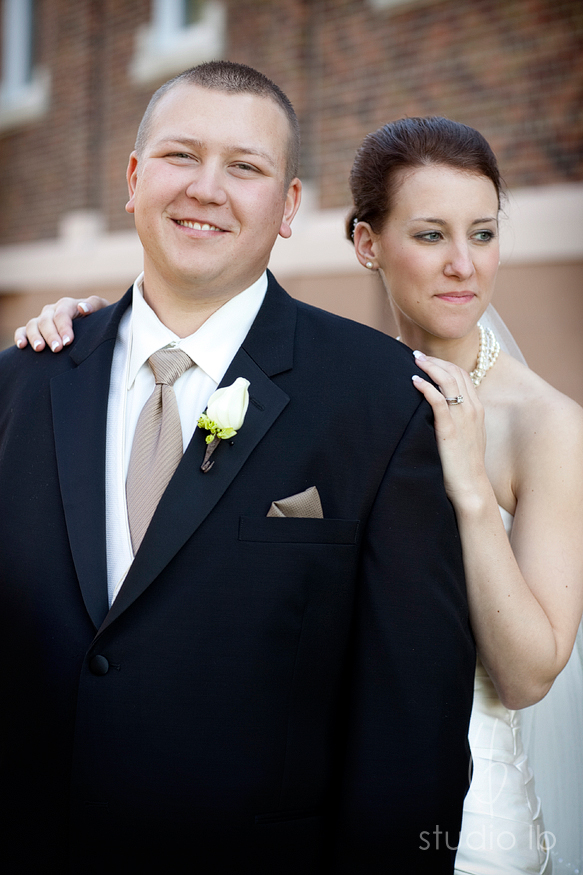 That's right, ANOTHER shoe shot. You see, every chance Emily got to dress up in a costume she would ALWAYS be Dorothy from The Wizard of Oz. She probably has ruby red sippers in every size. So it was only natural that she would have a pair for her wedding… the biggest, most special 'dress up' day EVER!!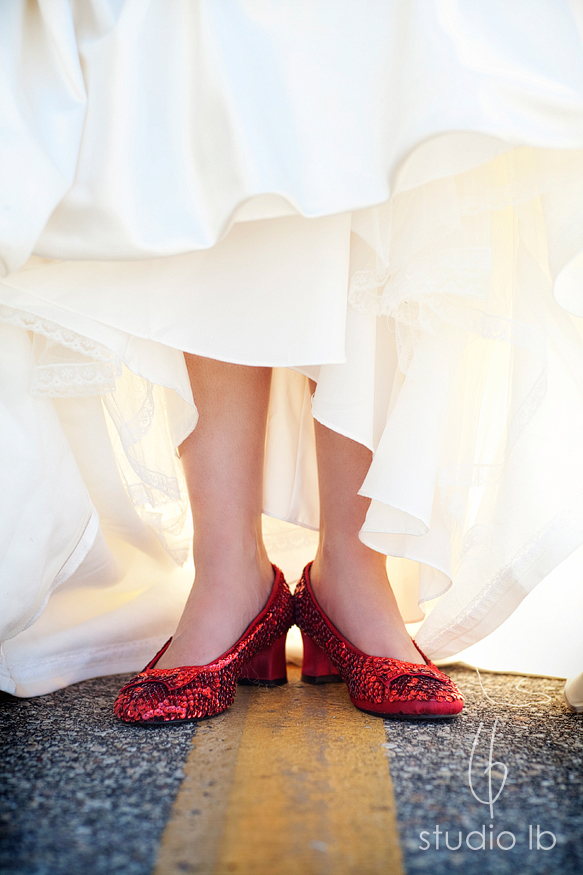 Emily and her beautiful bridesmaids: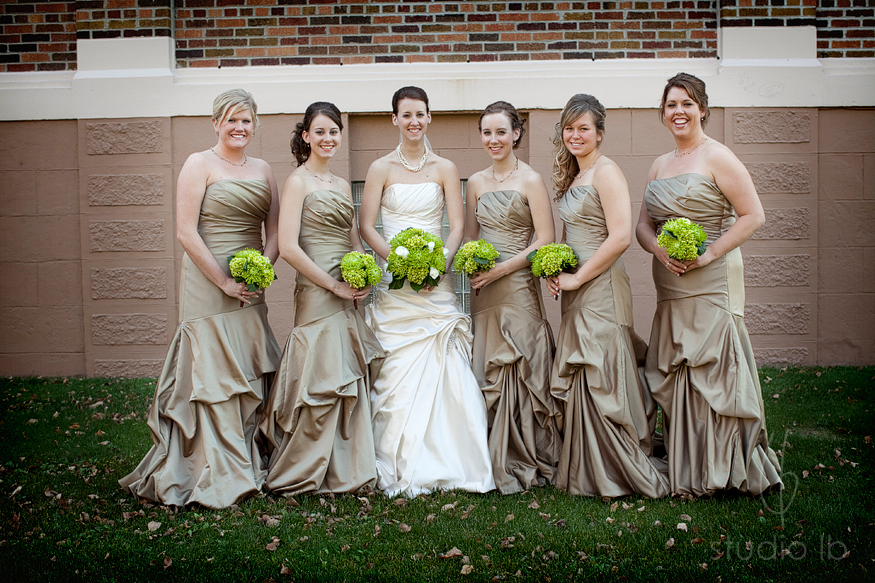 The entire wedding 'party,' who fully lived up their name later that night…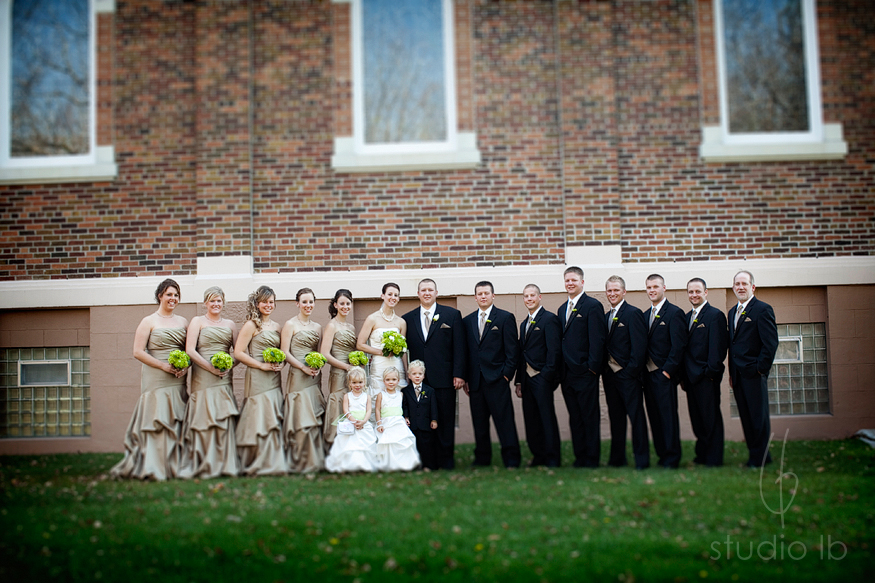 Nate and his dapper groomsmen: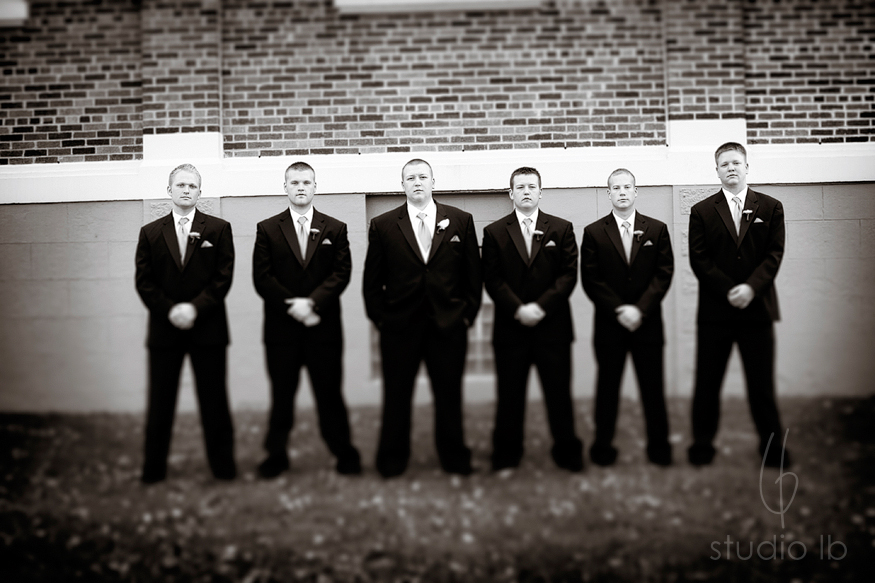 A little sparkly love…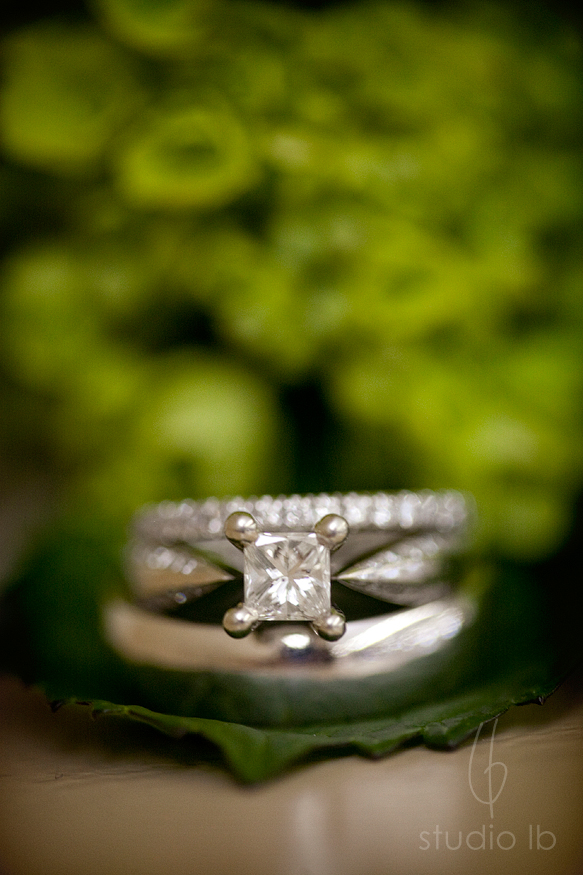 Nathan + Emily win the award for having the cutest flower girls and ring bearer. But then again, how can you NOT win with TRIPLETS?!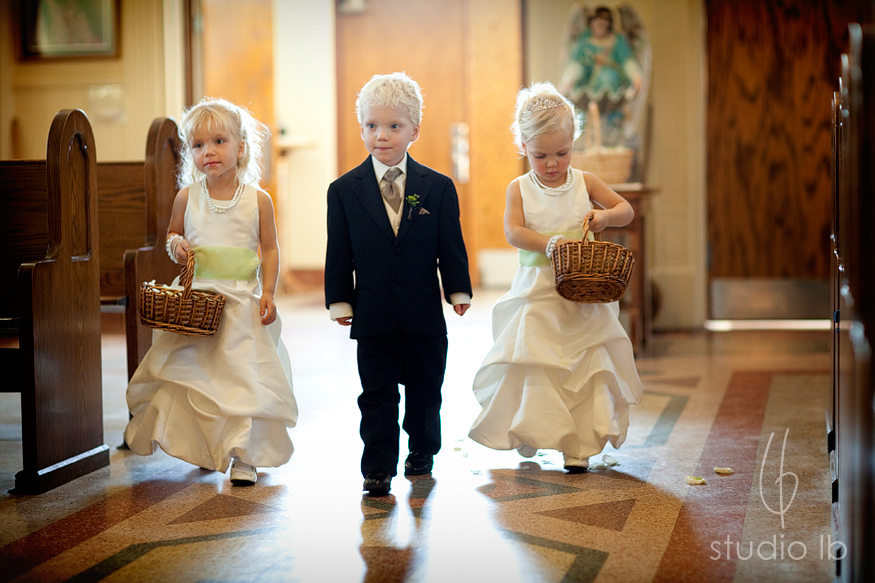 Pretty sure I'm not the only one who realizes how cute they are!!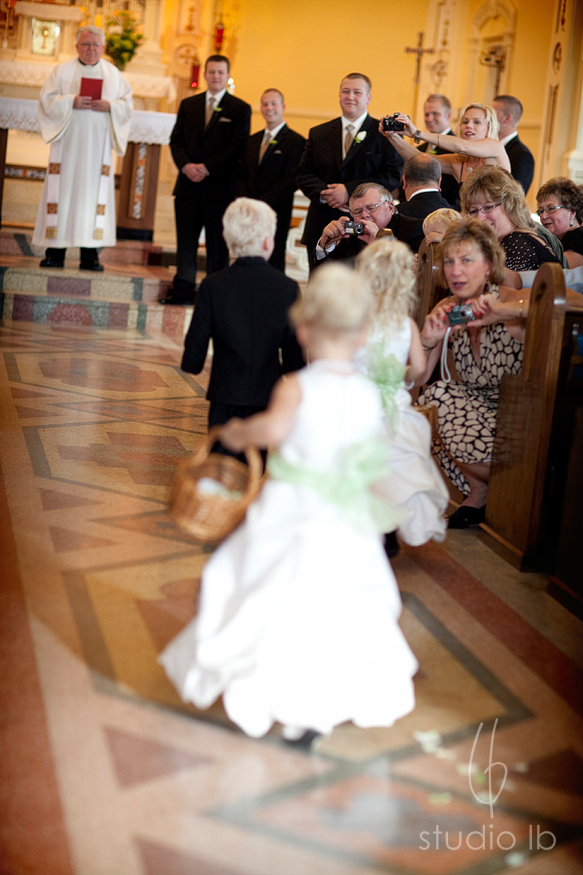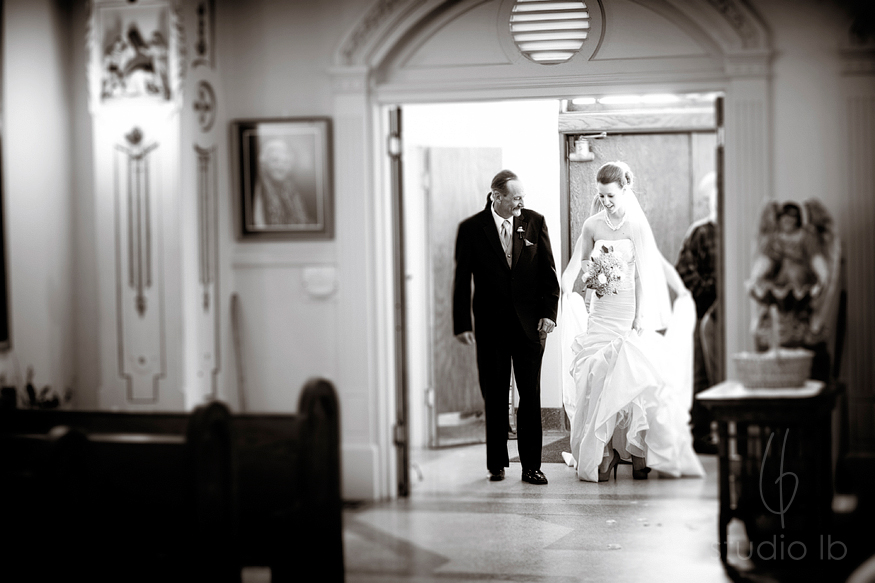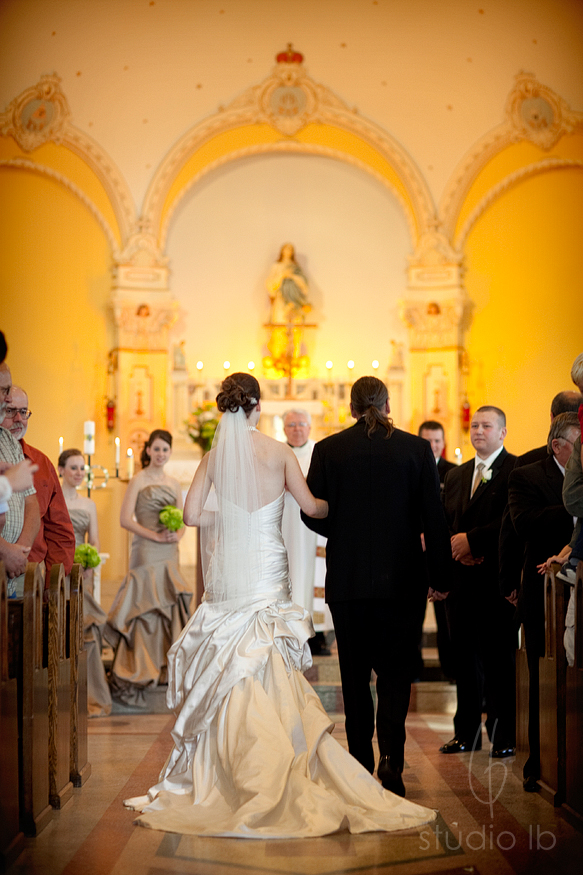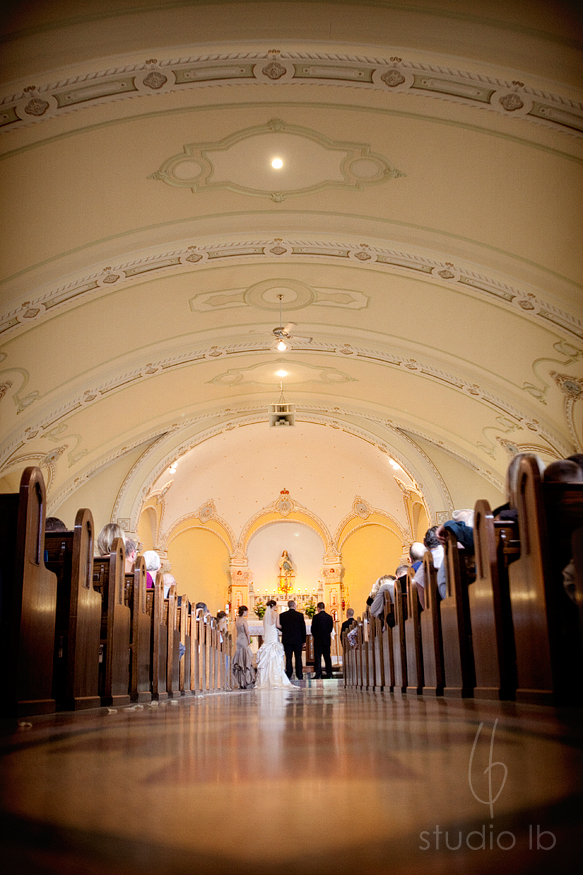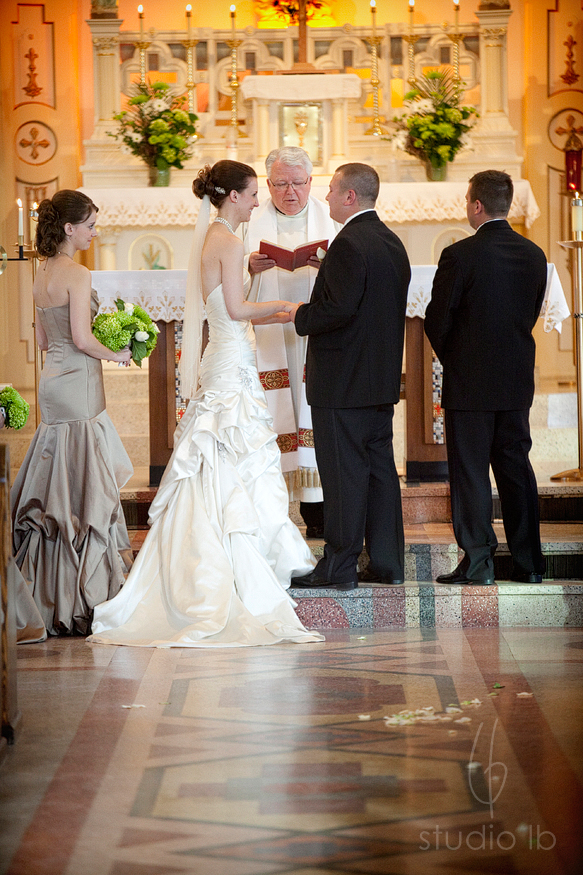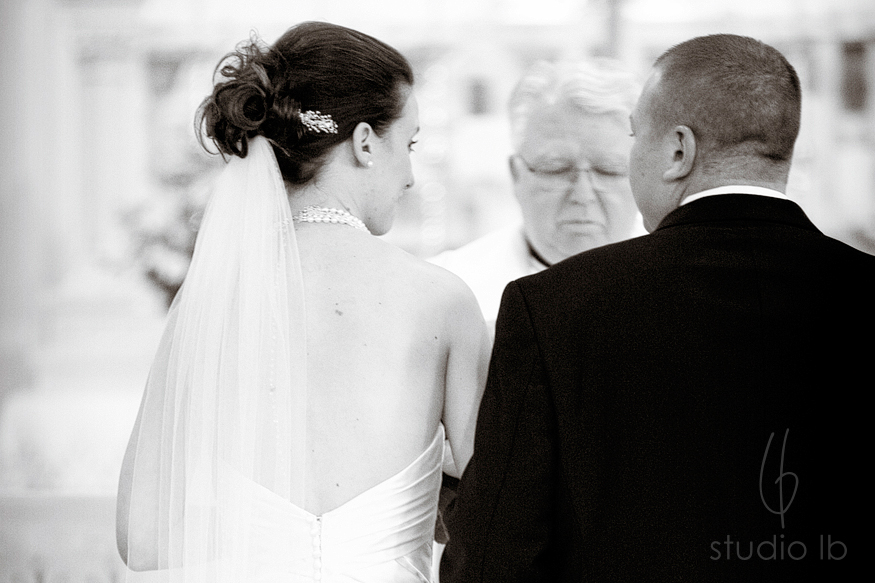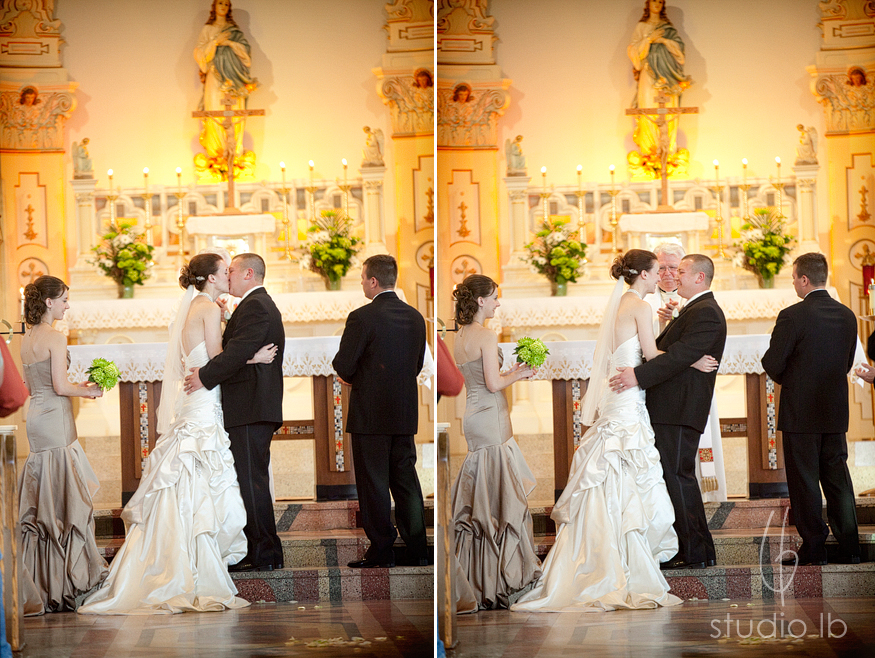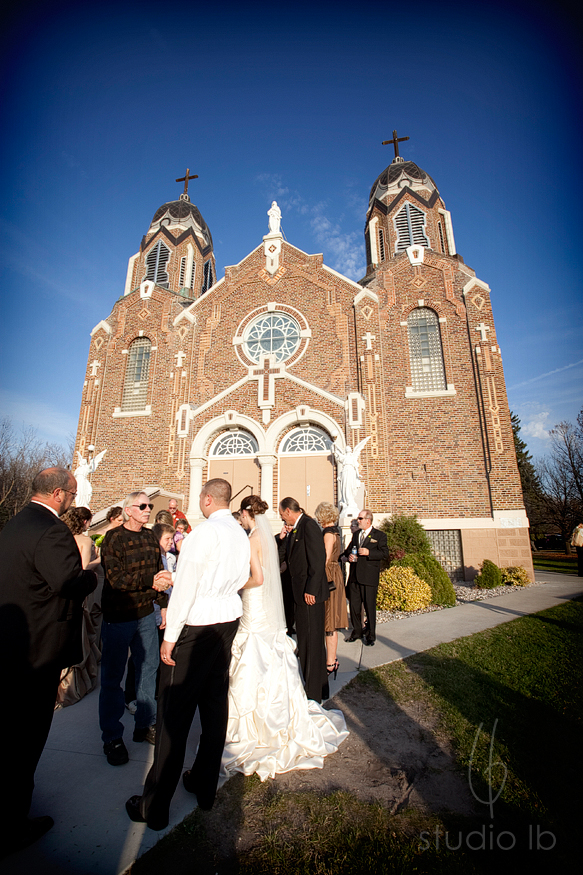 Nathan + Emily also win the award for having the cutest grandparents. :-)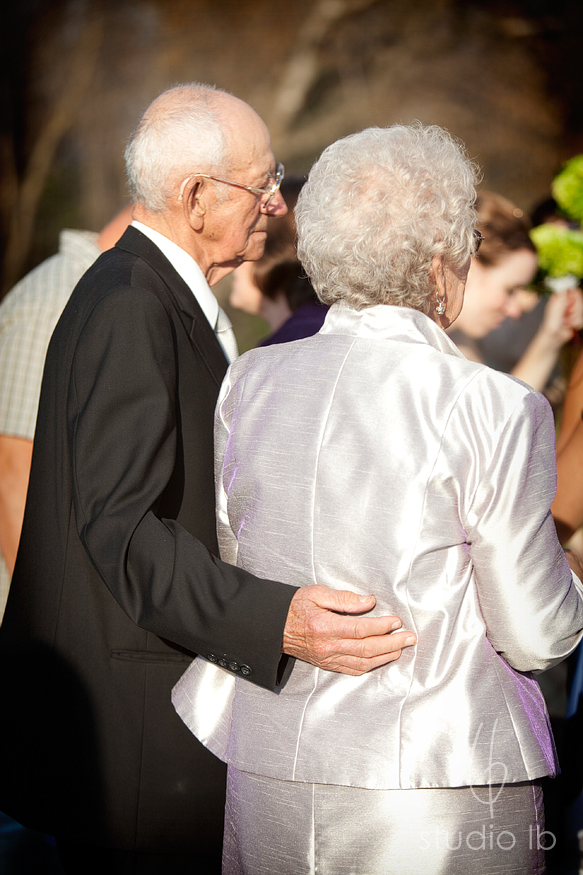 The reception was full of fun people and beautiful details: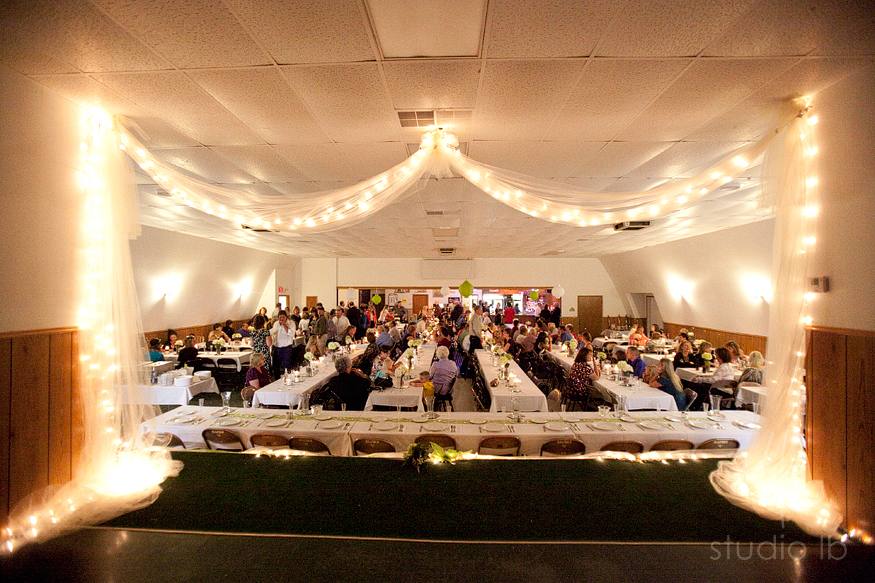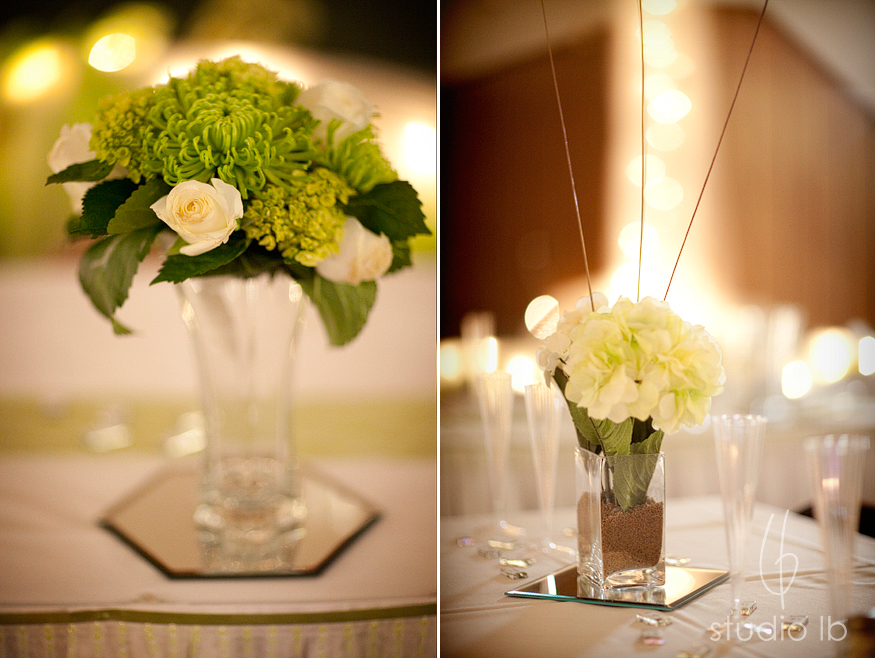 Emily's sisters finally got to dig up all of Emily's dirt *without* getting in trouble for it. :-)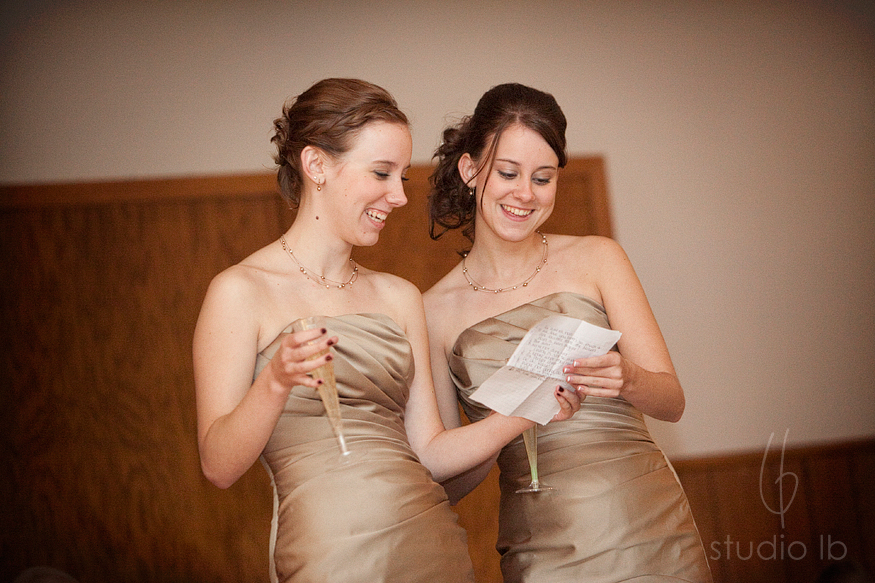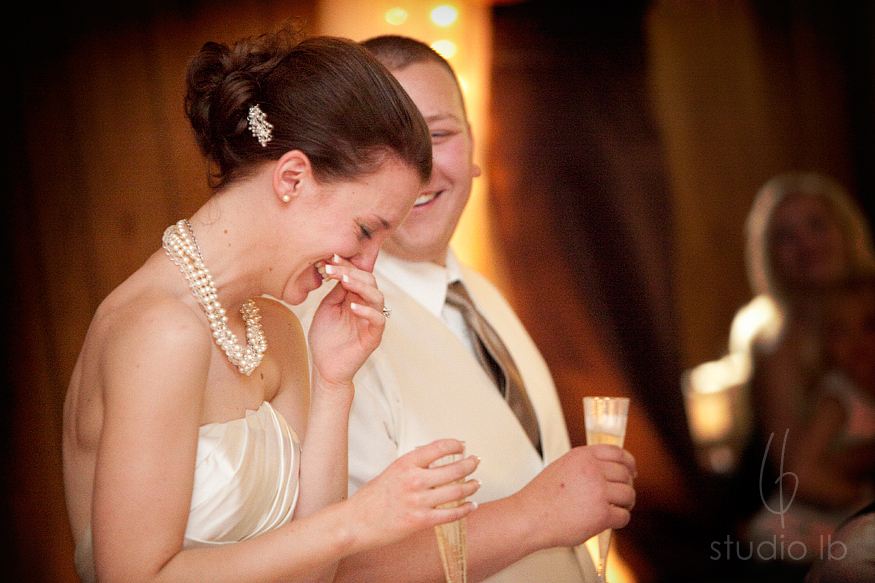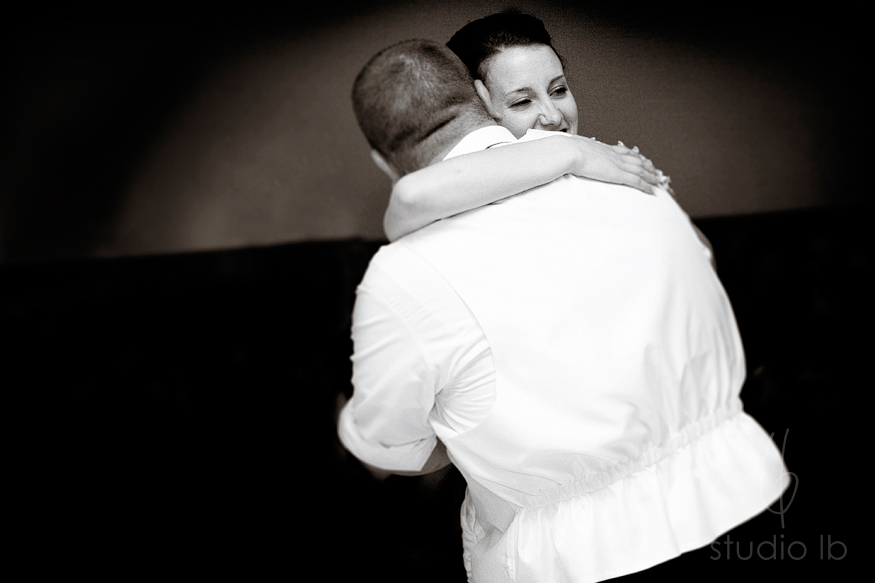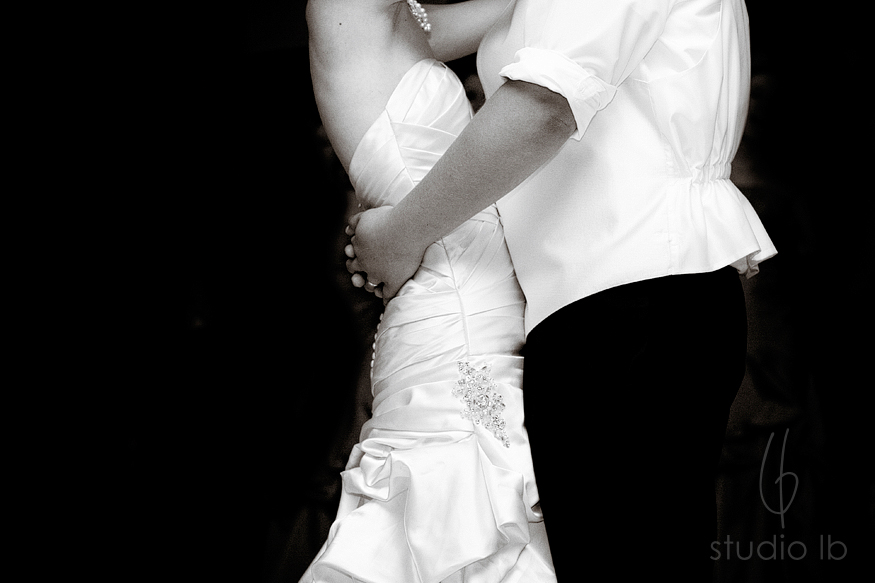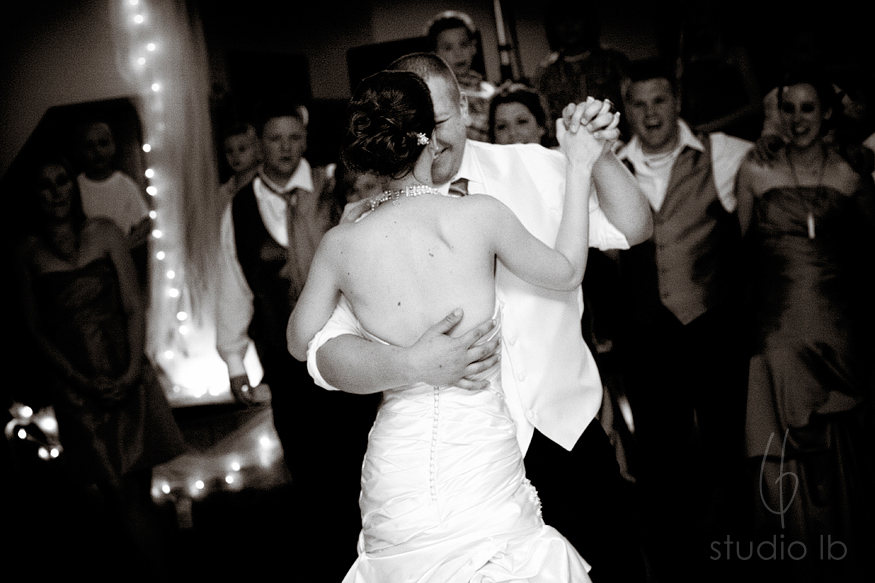 Me and the happy couple and my go-go-gadget arms!!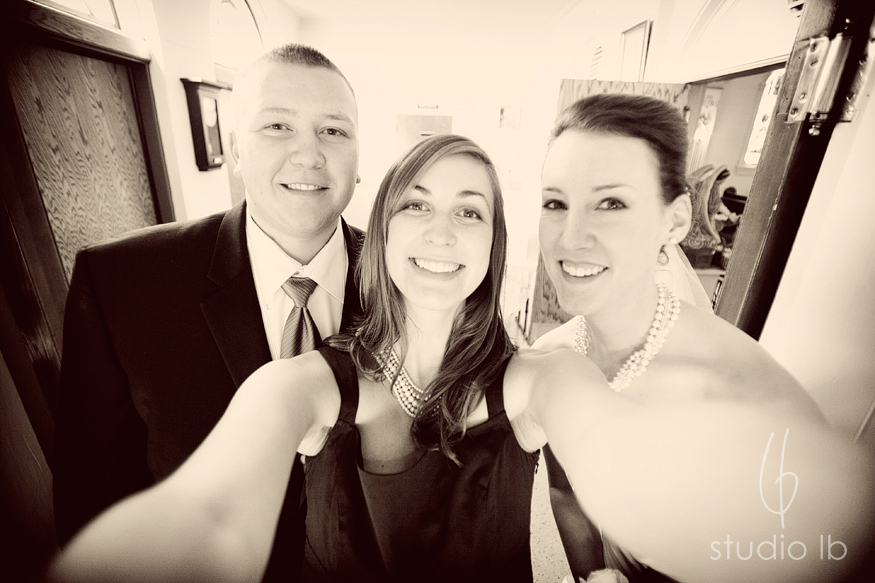 Emily moved before our senior year in high school, but if you were to substitute her for the two foreign exchange students we got that year, this would be 4/9ths of our graduating class. We pretty much could have called this our five-year class reunion.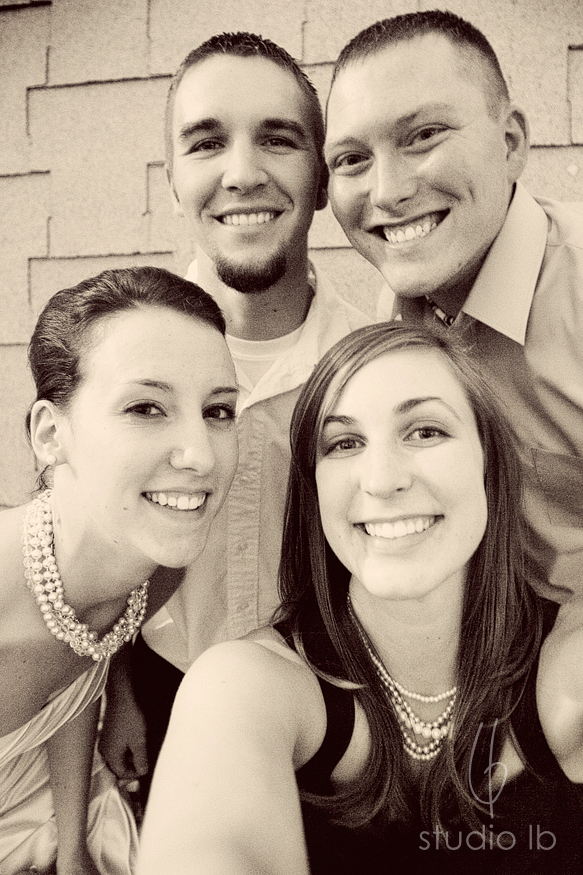 Comments
comments