Mike + Becca are the very definition of a sweet, fun-loving couple. They chose to get married in the morning with their closest friends and family, and after lunch they took off on their three-week-road-trip honeymoon!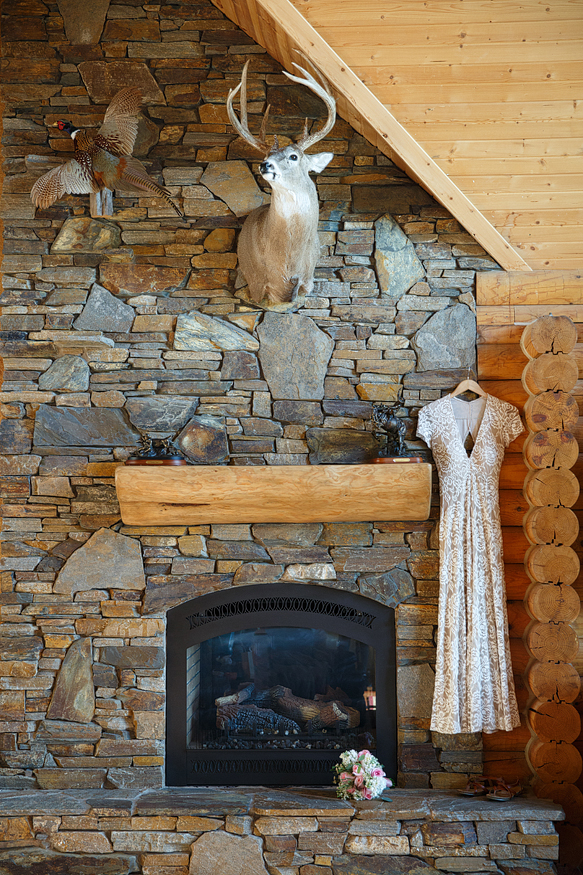 You guys know I love a sweet mother-daughter moment! Gosh, it's so hard not to cry at weddings!!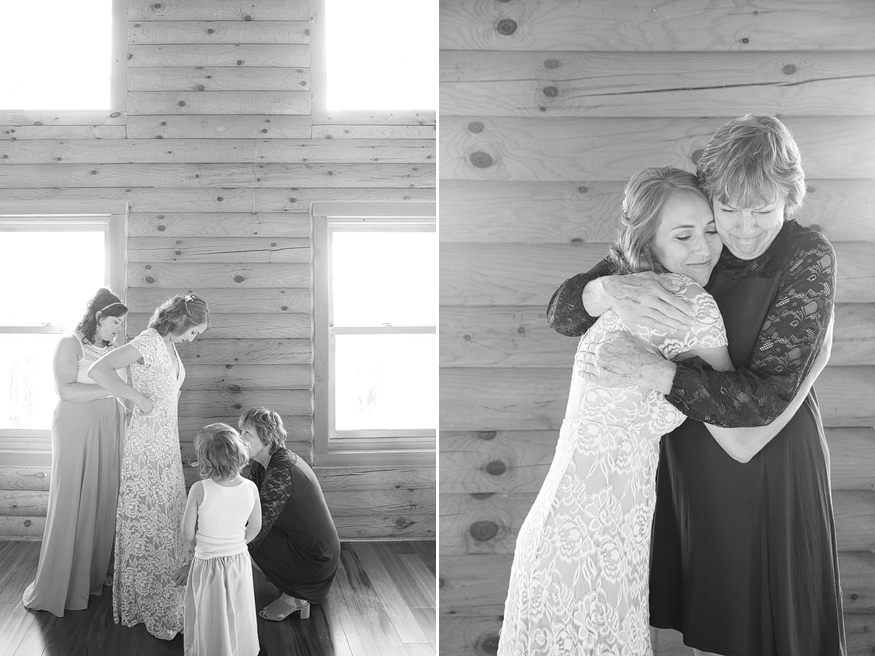 After getting dressed, Becca hopped in my car to go meet Mike… but we couldn't resist a little walk through some wildflowers, so we pulled over and did just that. :-)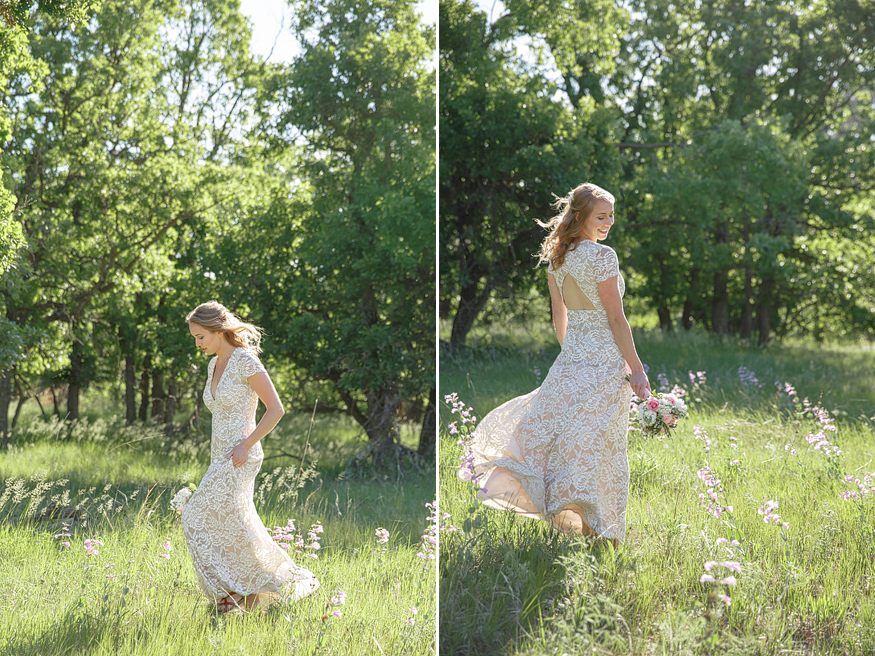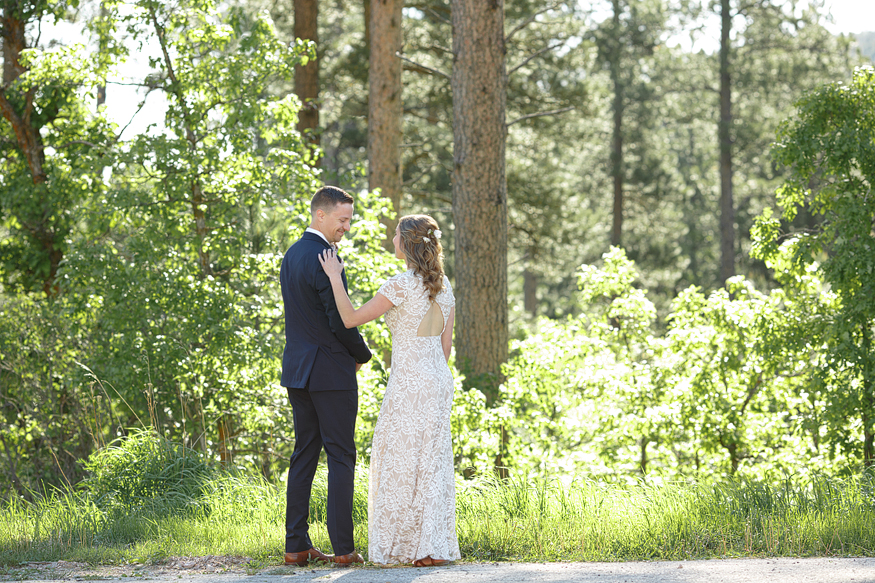 Their first look was the most endearing moment I have ever seen during a first look! Mike turned around to see Becca, and he barely even looked at her before embracing her in the biggest, longest 'first look hug' I have ever witnessed. ⠀
⠀
One minute and eight seconds. (I checked the time stamp on my camera settings.) 68 seconds of hugging before he even got a good look at how good she looked. And she looked gooood. ;-)⠀
⠀
But you know what? It didn't matter what she wore! It didn't matter what she looked like! It mattered that THIS WAS THE FIRST DAY OF THEIR MARRIAGE and they were SO excited just to be with each other.⠀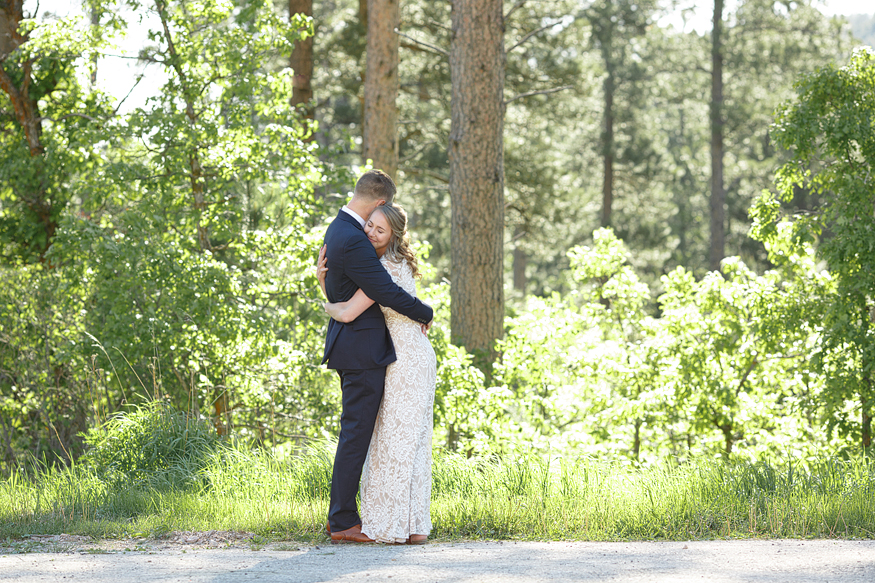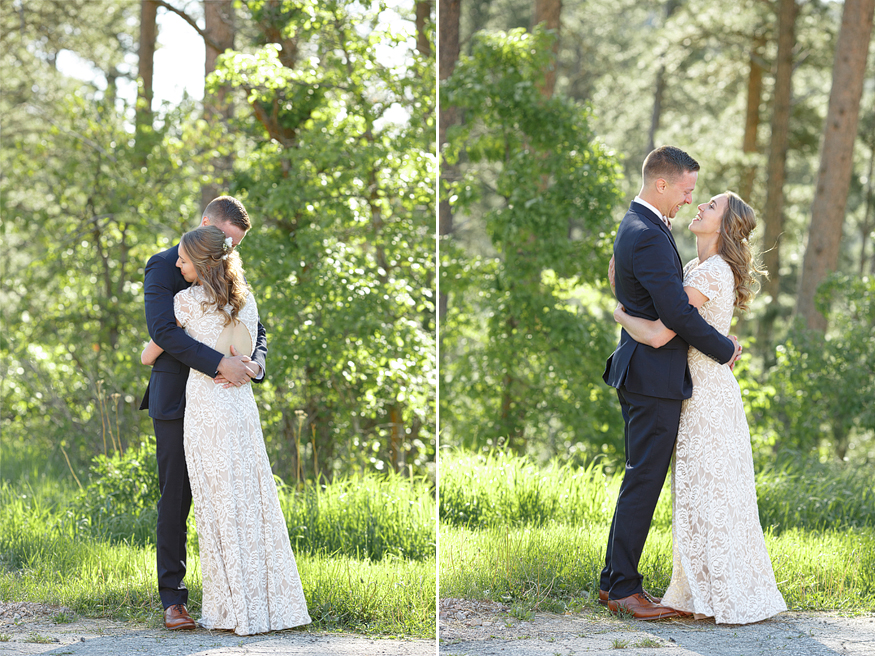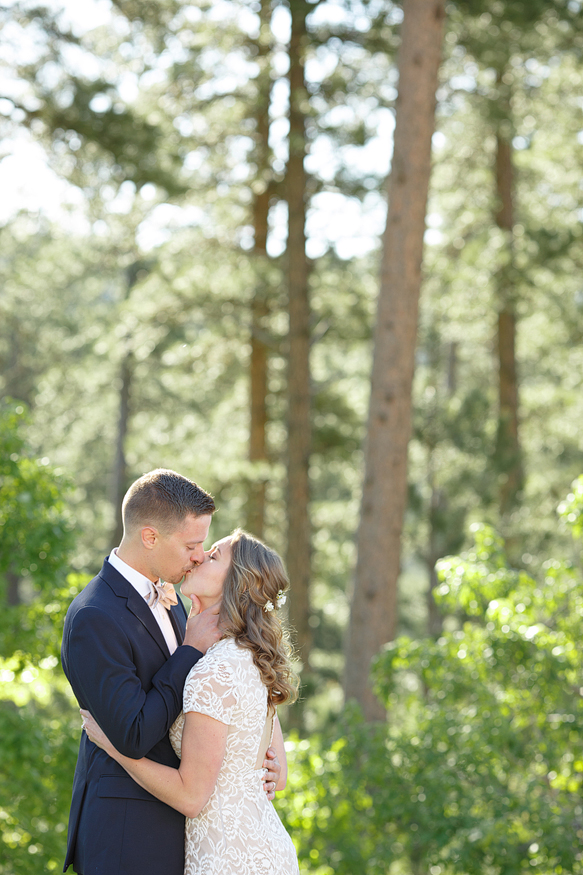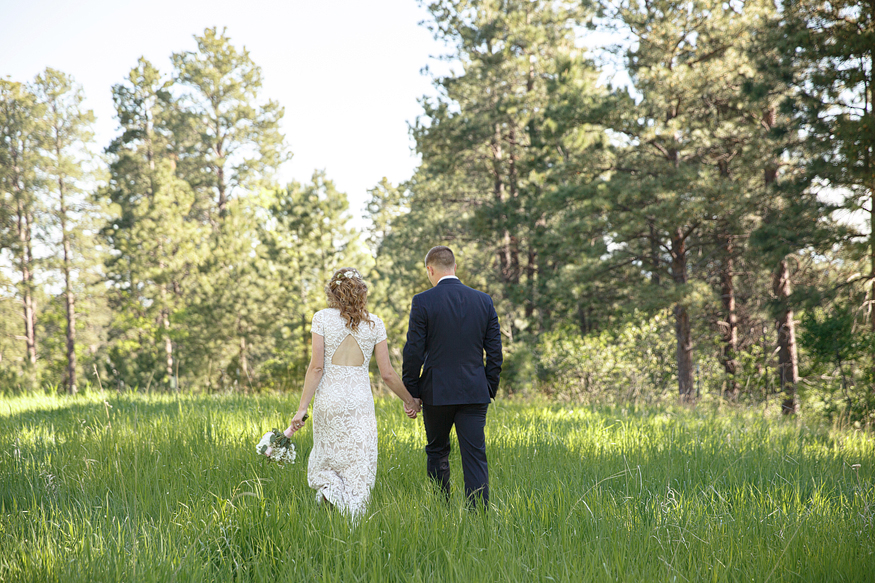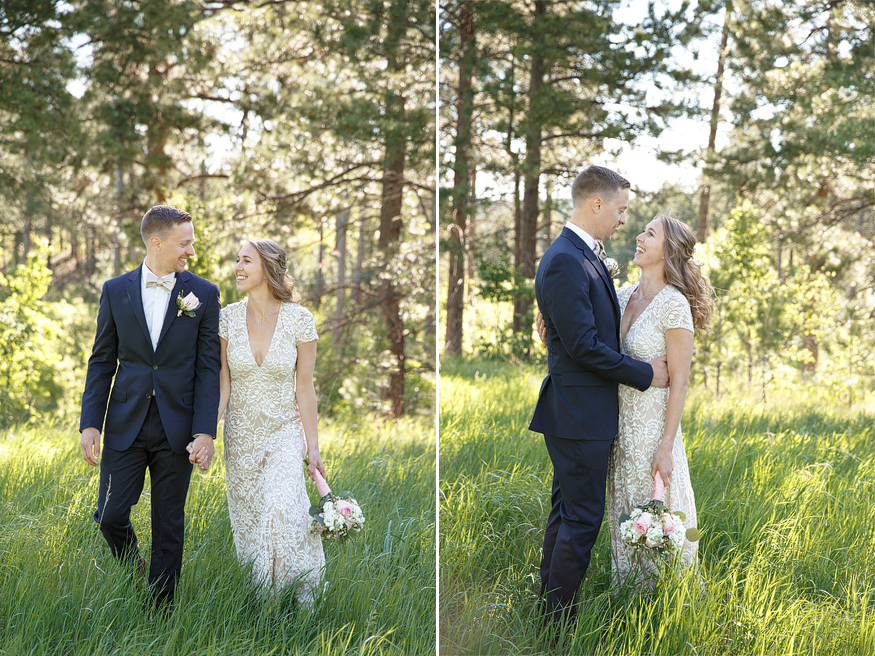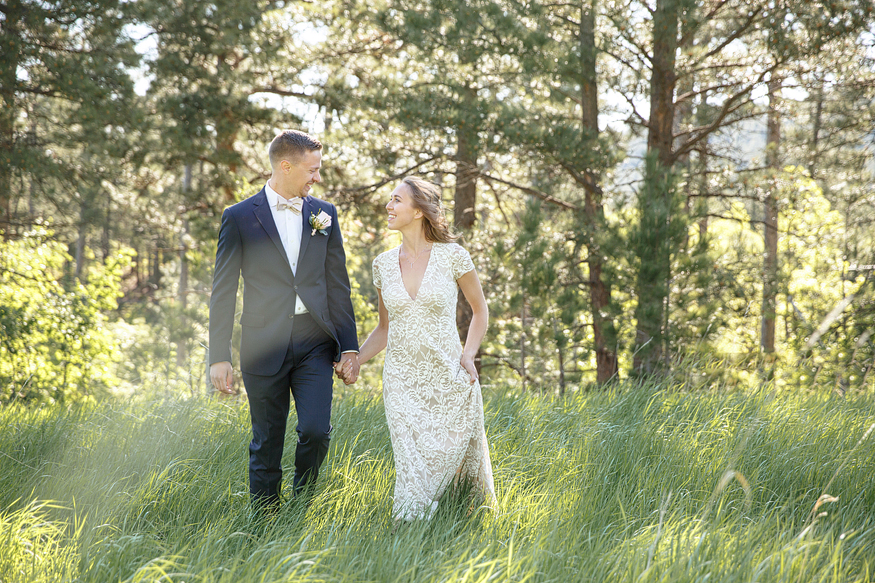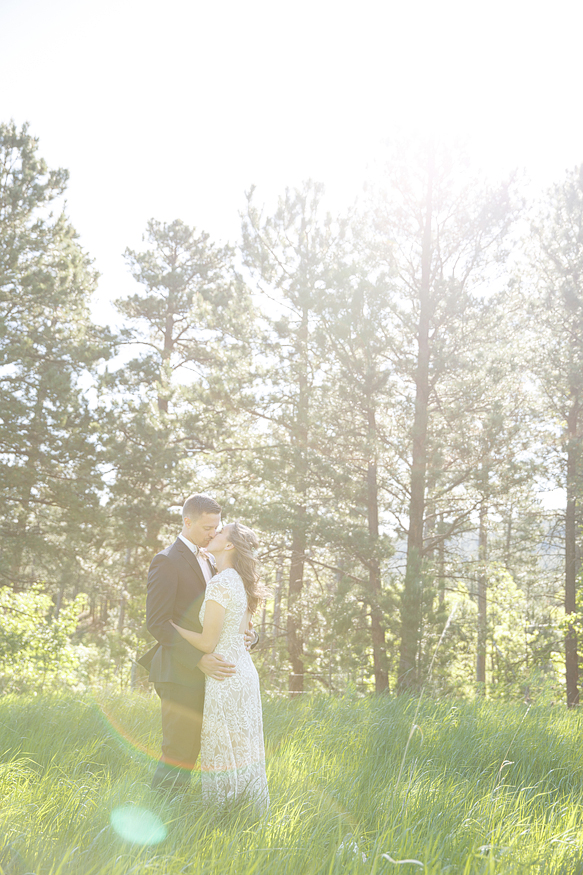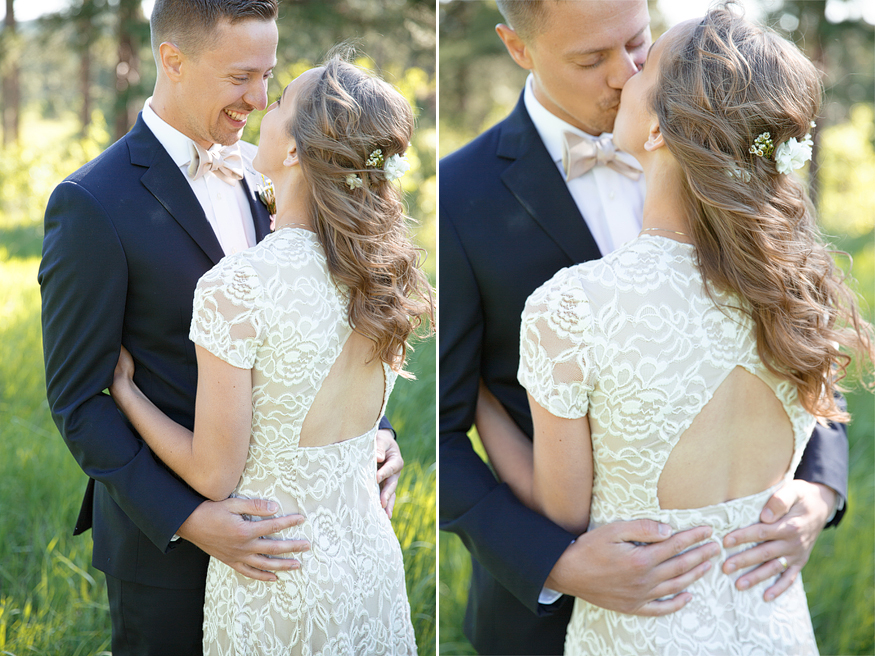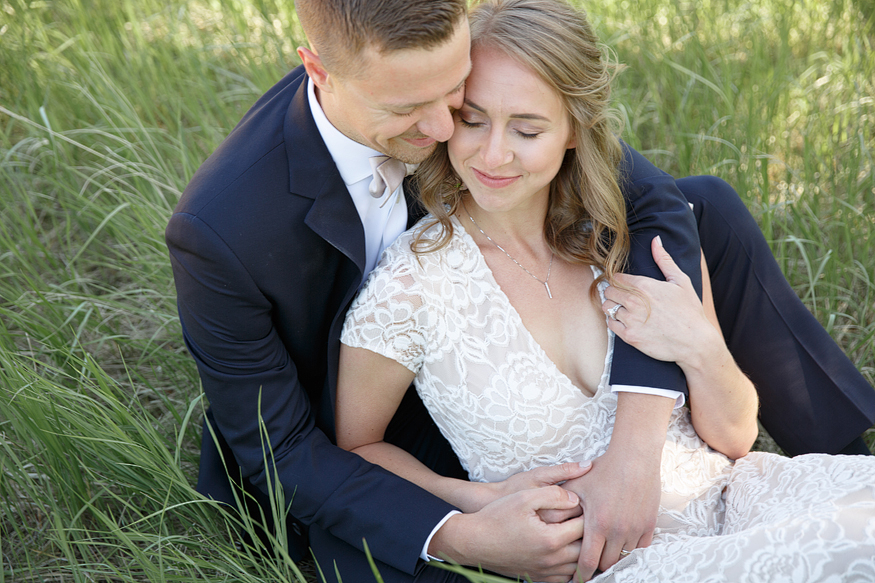 We had such a lovely, peaceful time in the meadow, but I wanted to give them some real 'Black Hills' photos with a bit more landscape. The wind also decided to join the party, but that didn't stop Mike + Becca from having fun, as you can see from their 'jazz hands' below. ;-)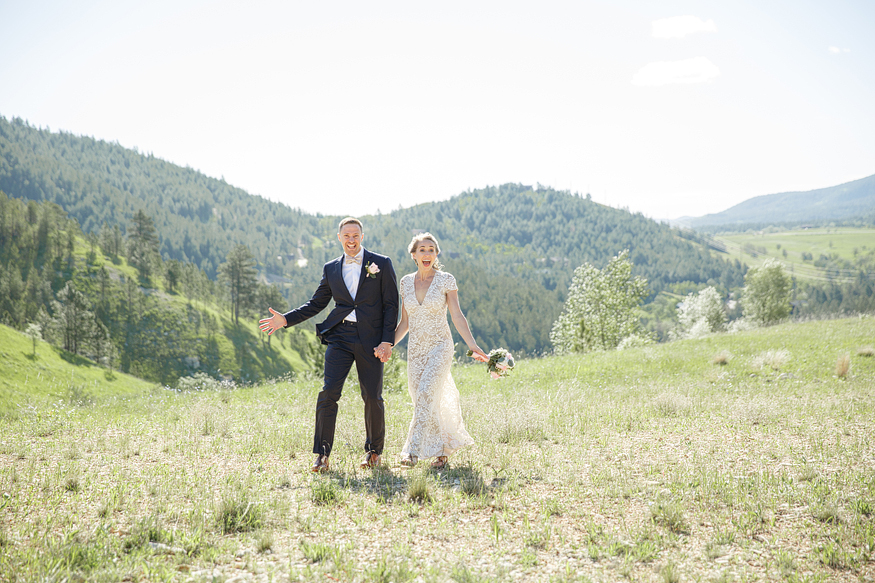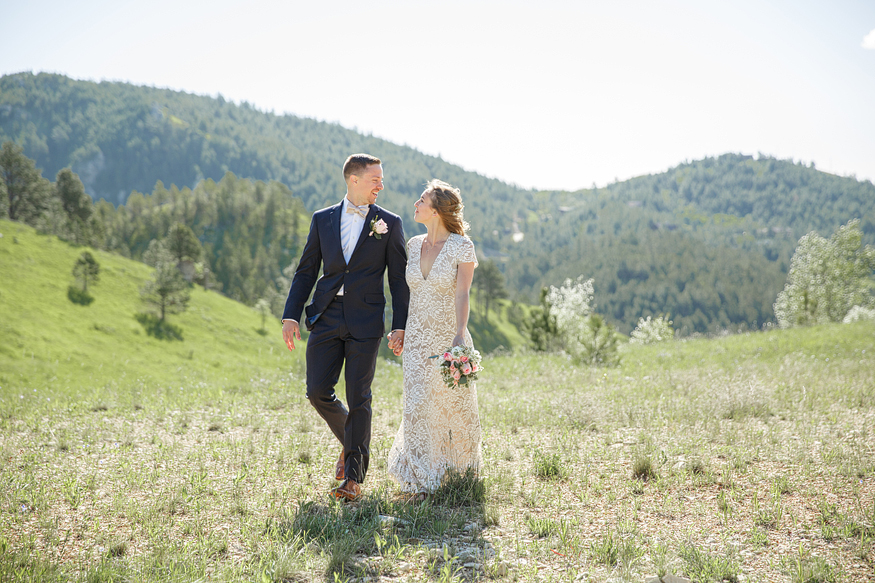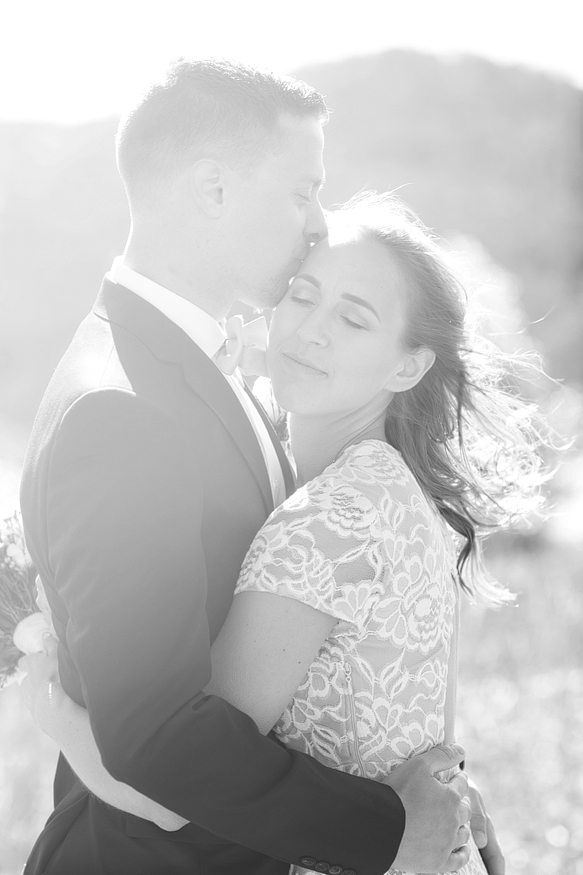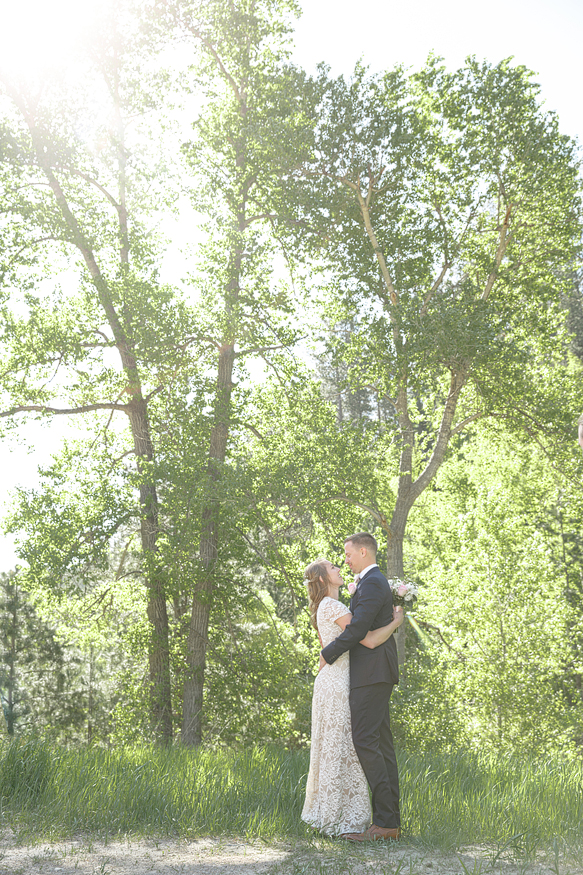 Classic wedding party portraits are always a necessity, but I love that Mike + Becca's siblings and friends are just as fun-loving as they are, and photos that showcase that is even more special!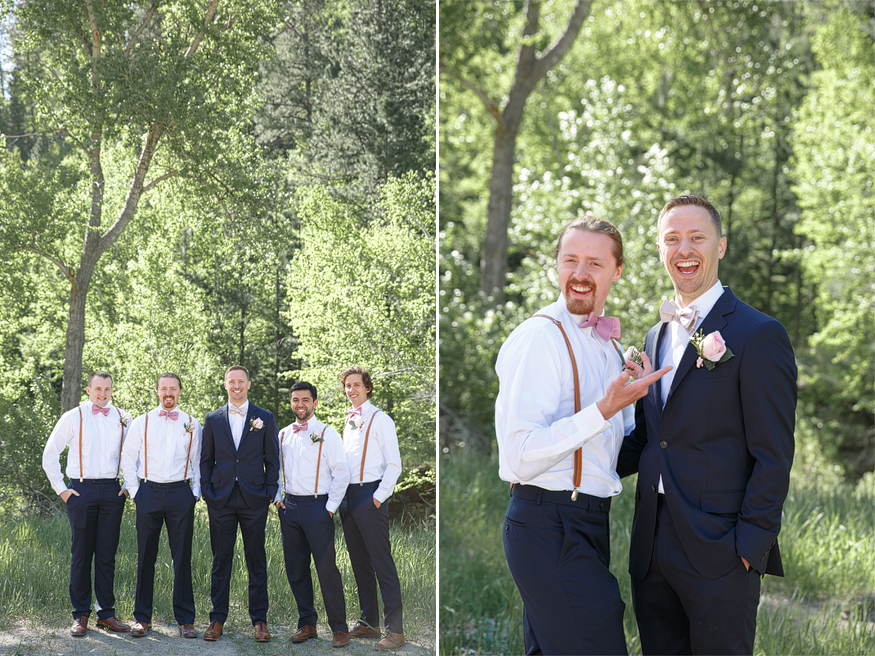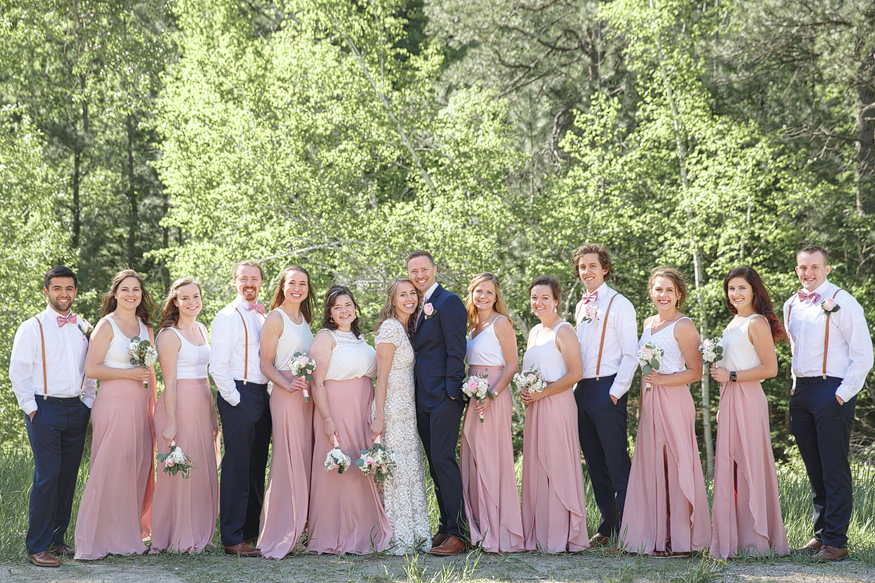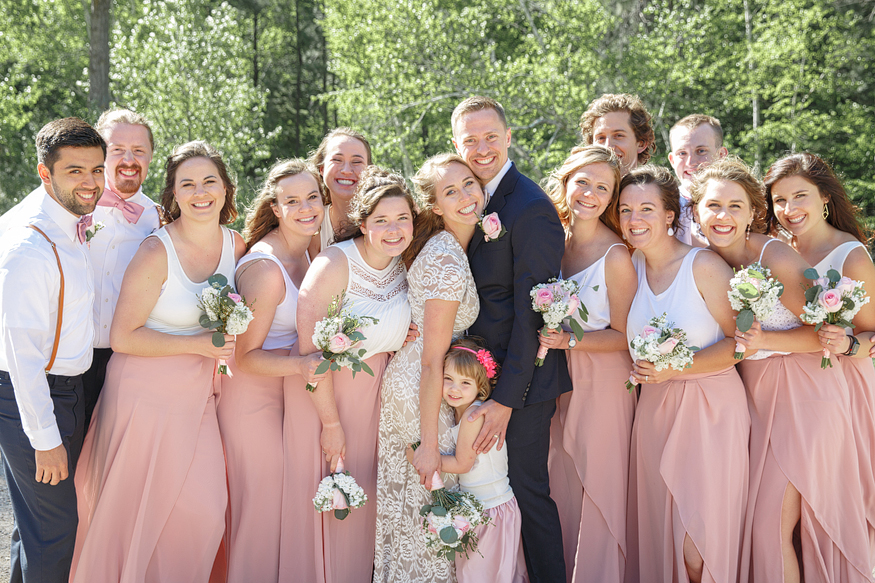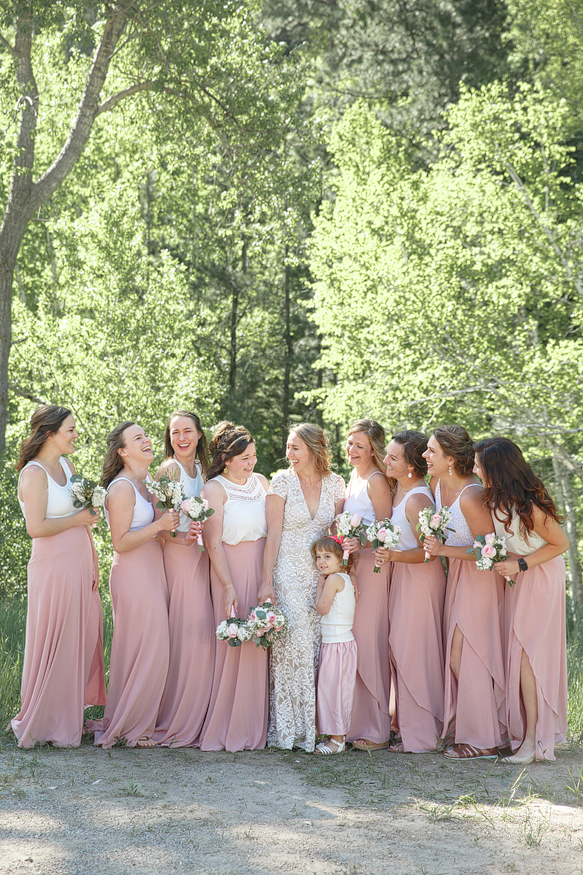 Next stop: the Sanford Lab Homestake Visitor Center for their ceremony + reception, where the wind really showed off.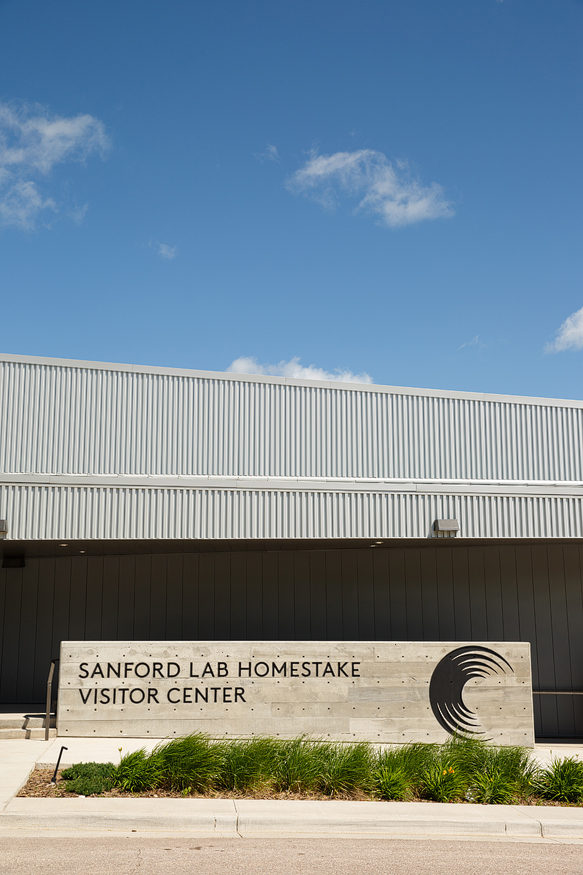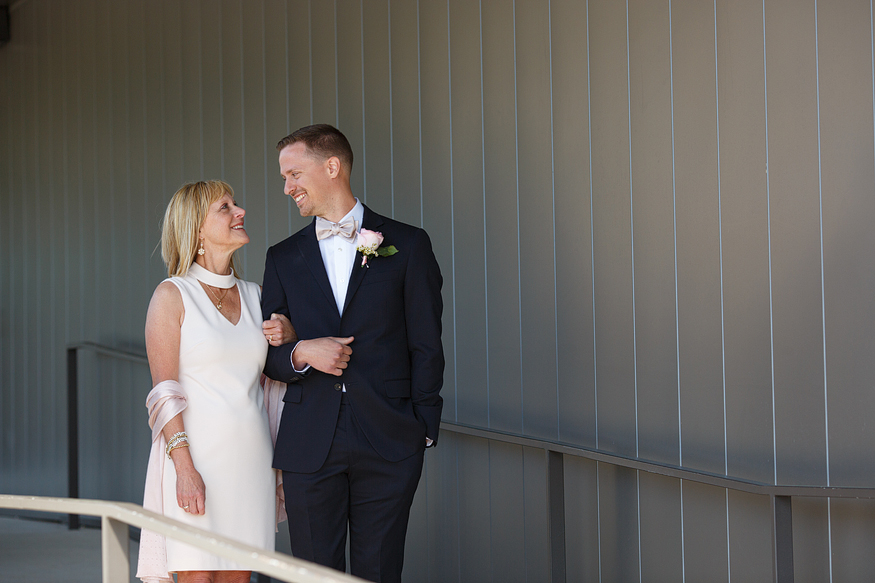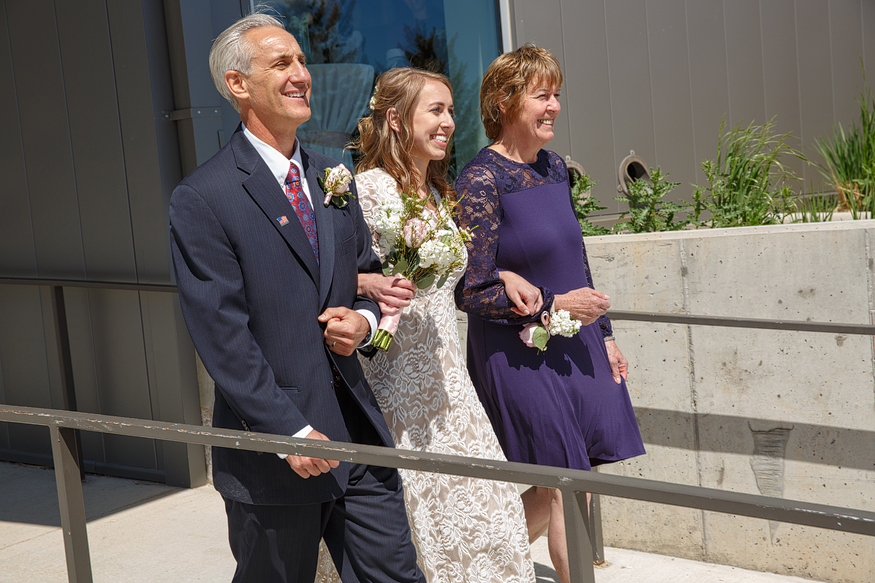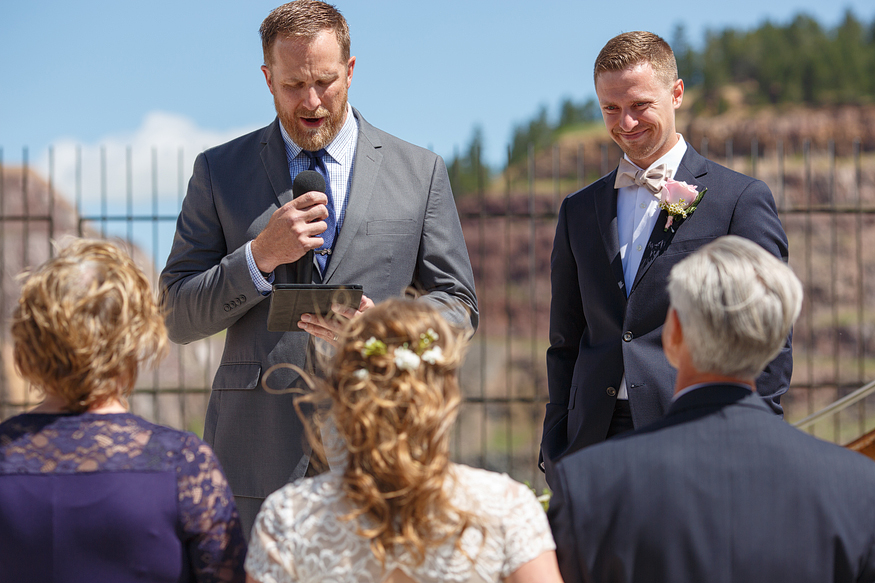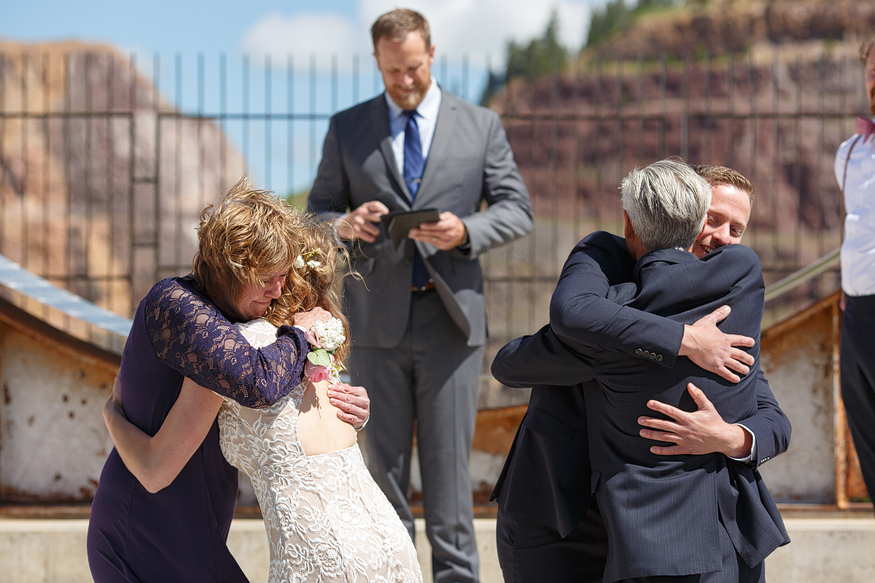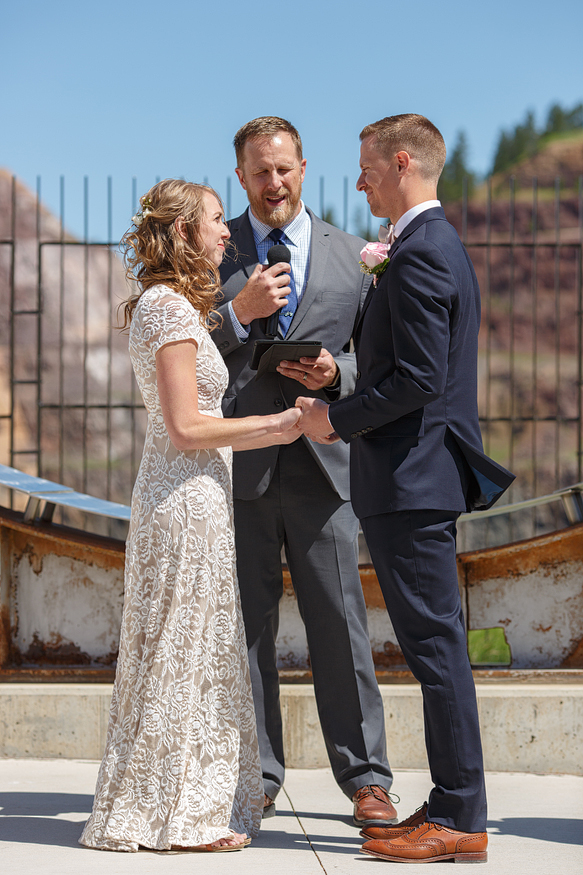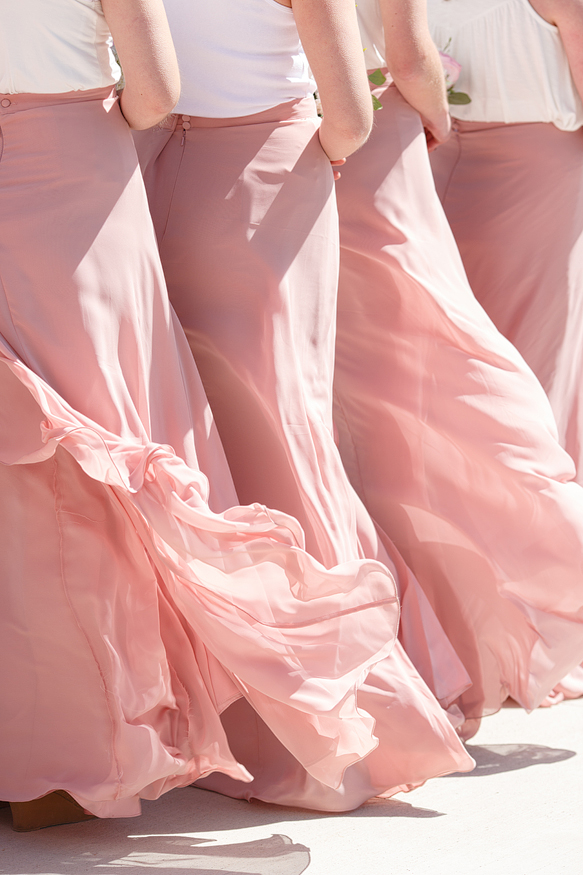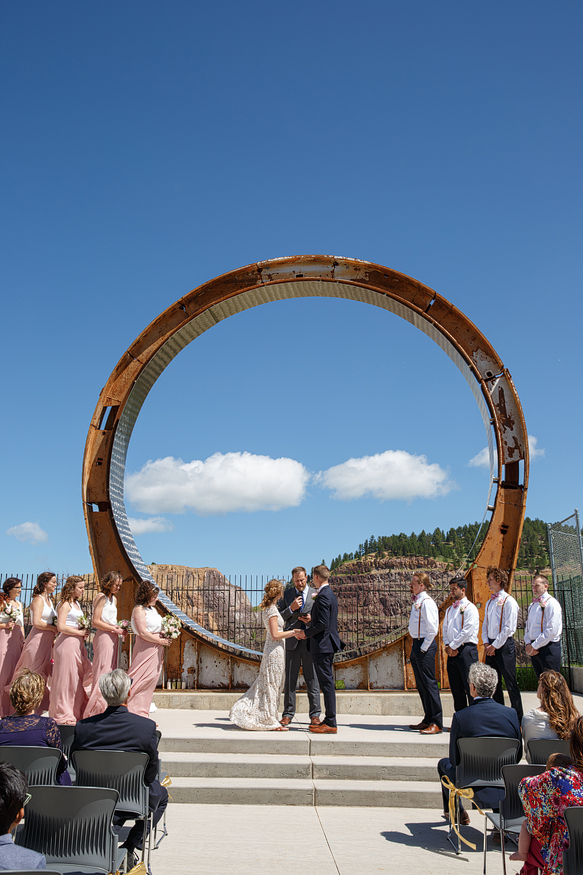 Mike had been holding back tears since that morning when he was waiting to see Becca. When it came time for them to exchange vows, he couldn't hold them in any longer!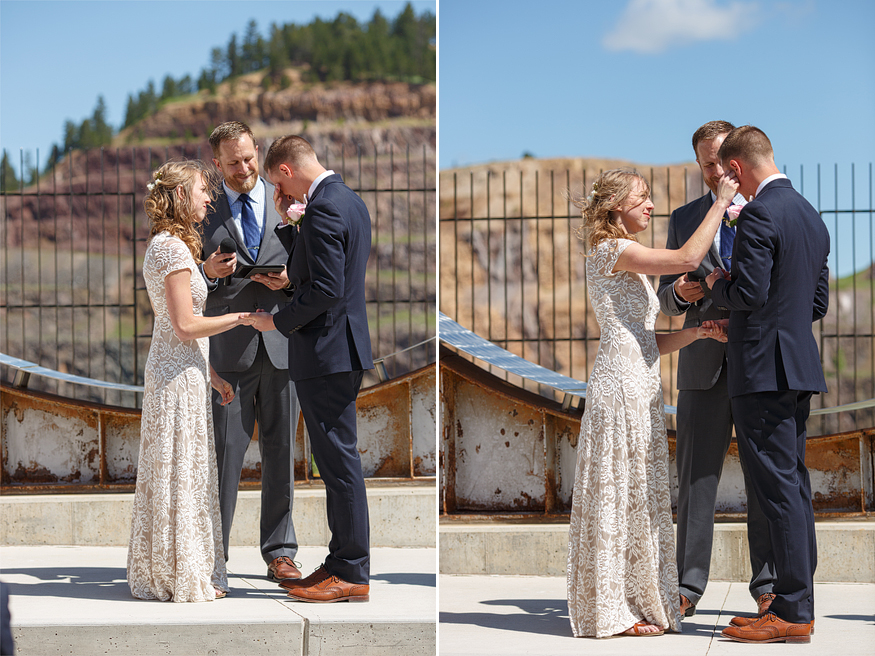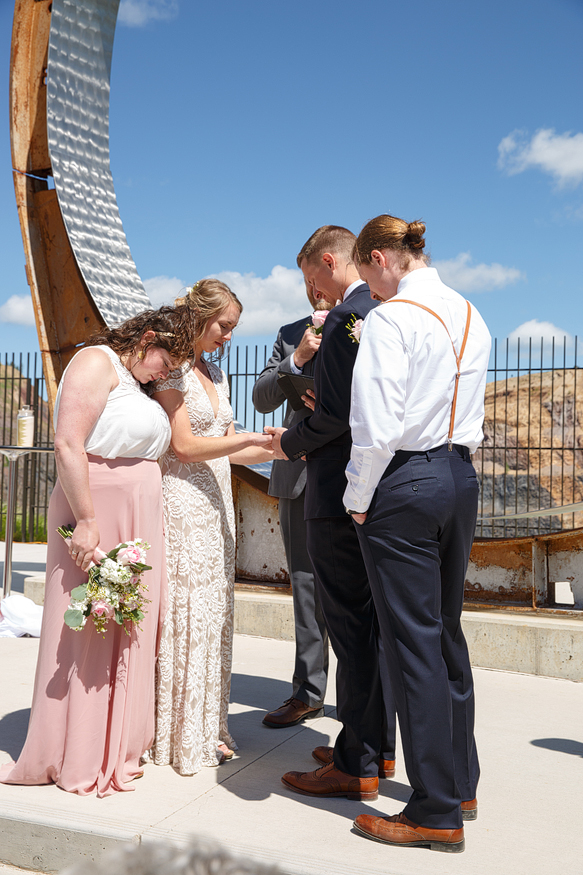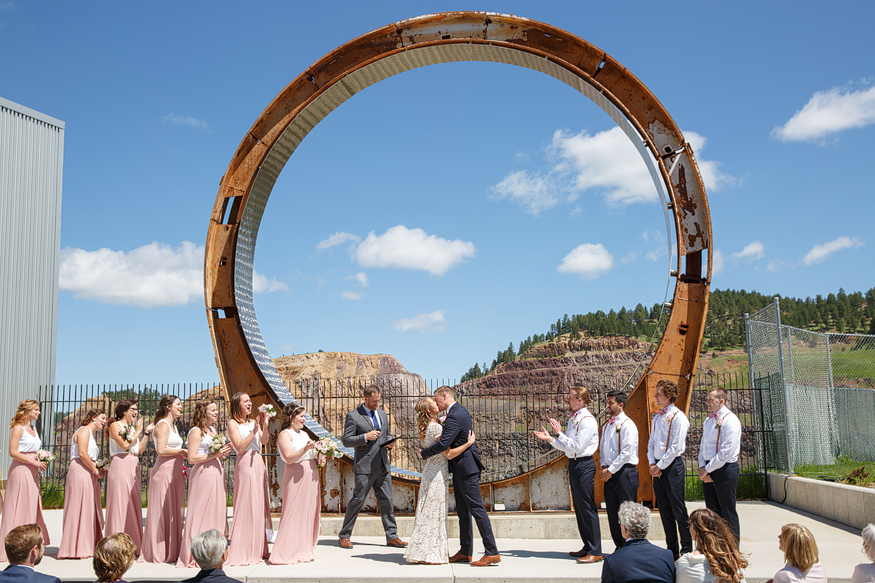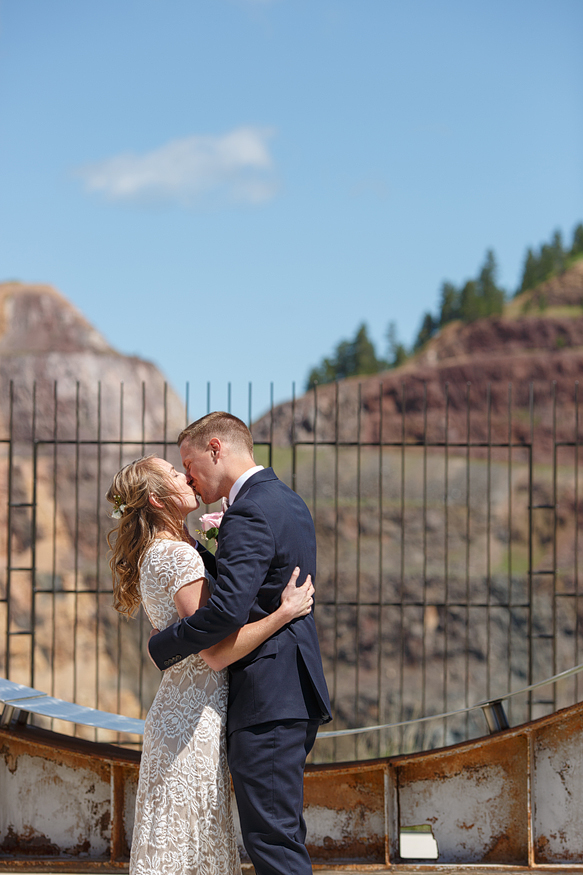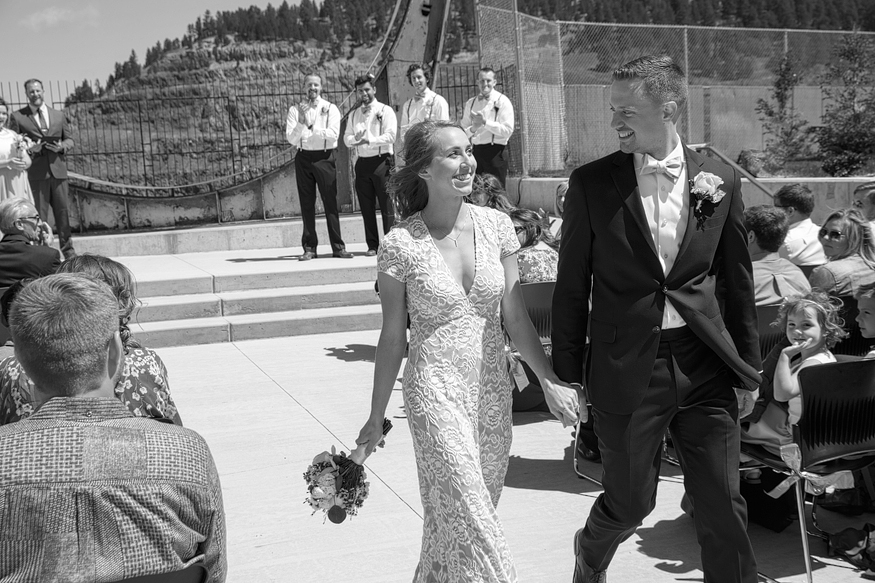 Another sweet, thoughtful moment that Mike + Becca shared on their first day of marriage was having a first dance to themselves. Mike had the song on his phone in his pocket and they swayed together and let the wind dance around them.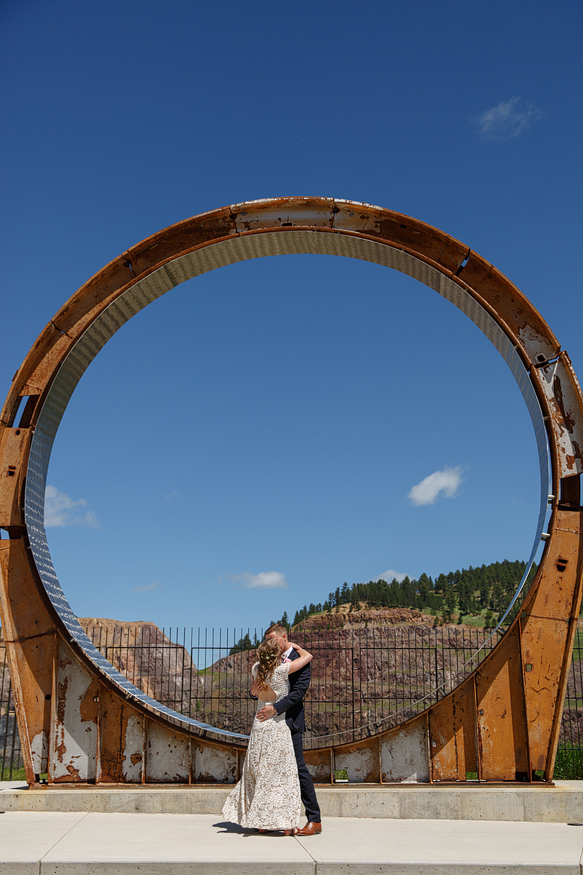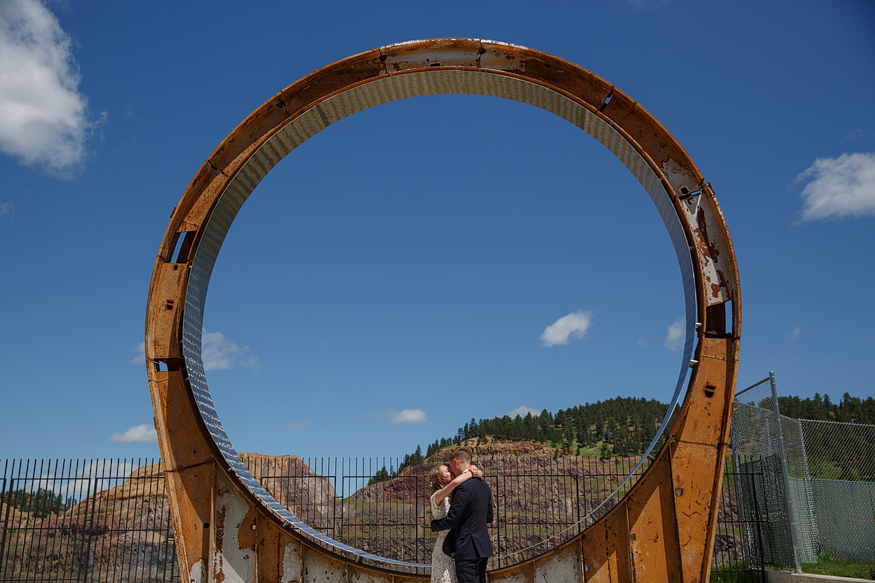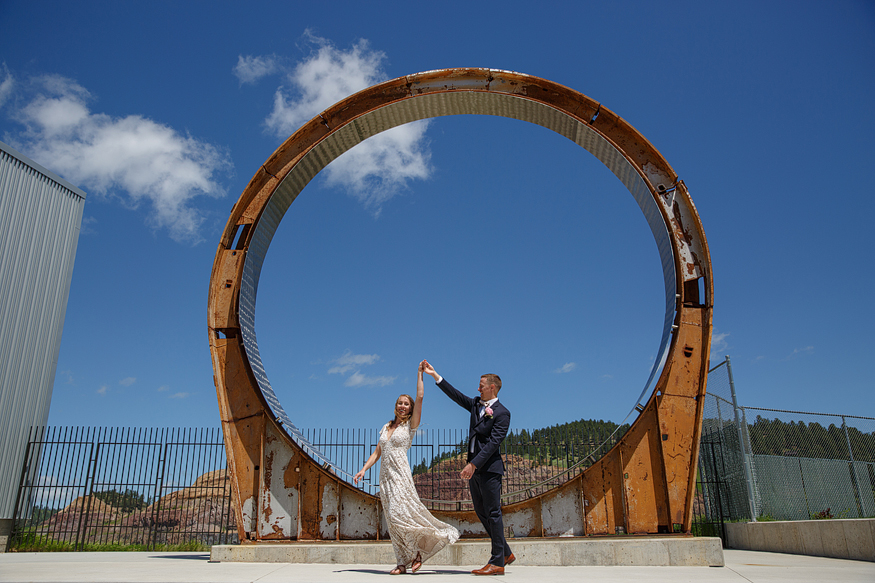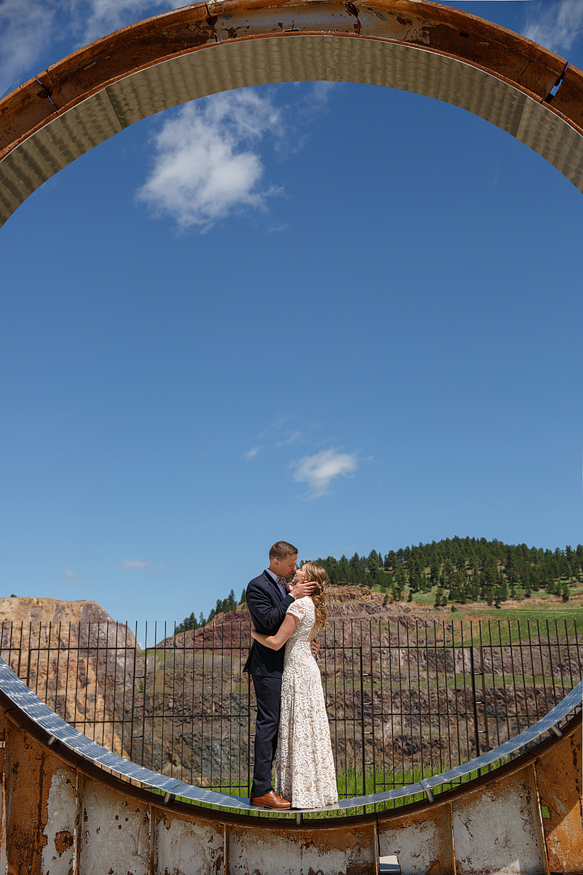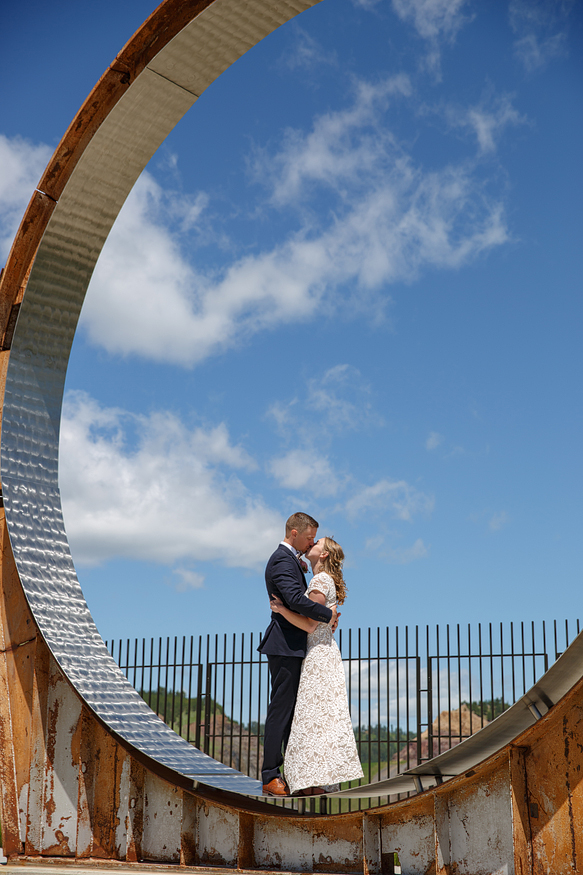 And before you forget, not only are they sweet, they are FUN (insert jazz hands, again). :-D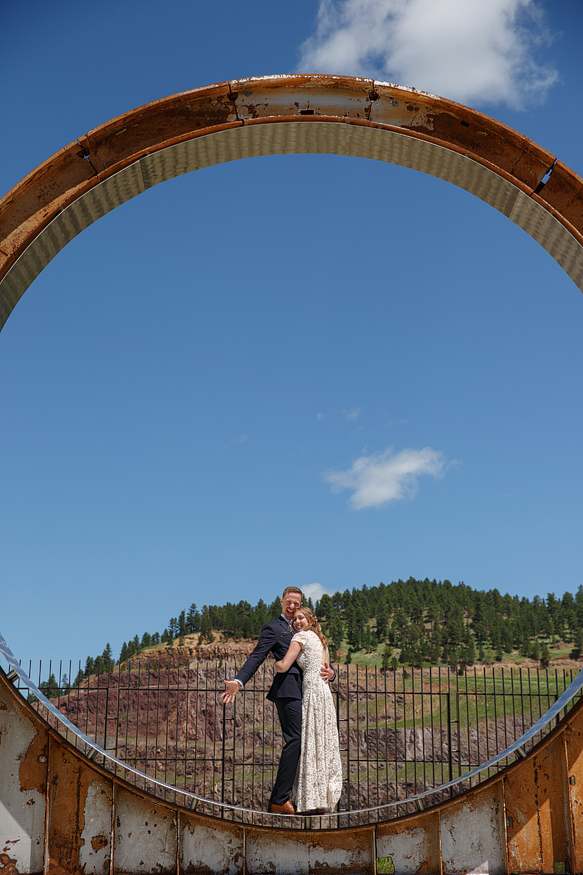 Their car loaded up with their bikes on top, ready for their road trip!! Becca told me that she planned on wearing her dress to dinner that night in Colorado. As comfortable as her dress looked, I wouldn't be surprised if she wore it for those 6-ish hours in the car ride that afternoon!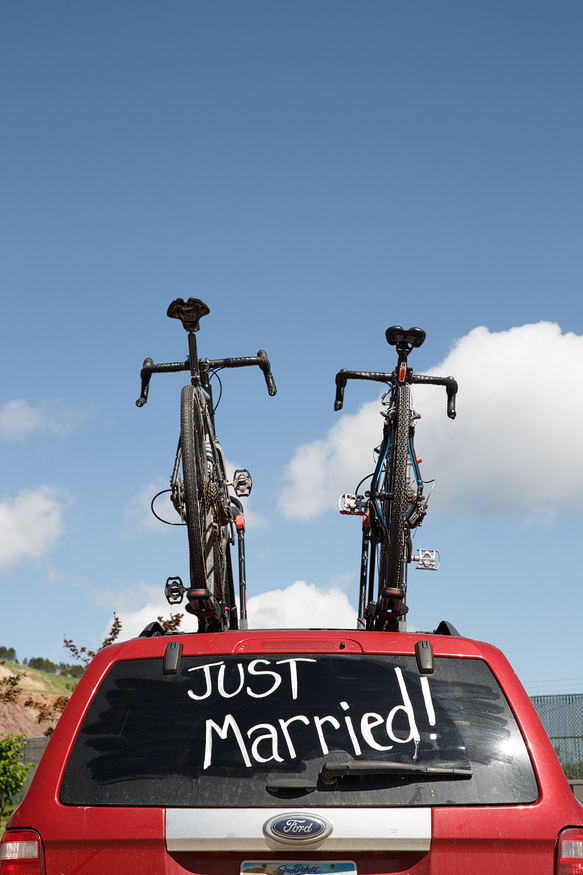 Oh man, Mike + Becca, how do I even begin to thank you for having me photograph your big day? Everything you planned was so thoughtful and down-to-earth. Your first look is one I will remember for years. Your sporadic jazz hands will also be hard to forget. :-) I hope you are having the best time on your trip, and I hope you have fond wedding day memories every time a gust of wind blows hair in your face.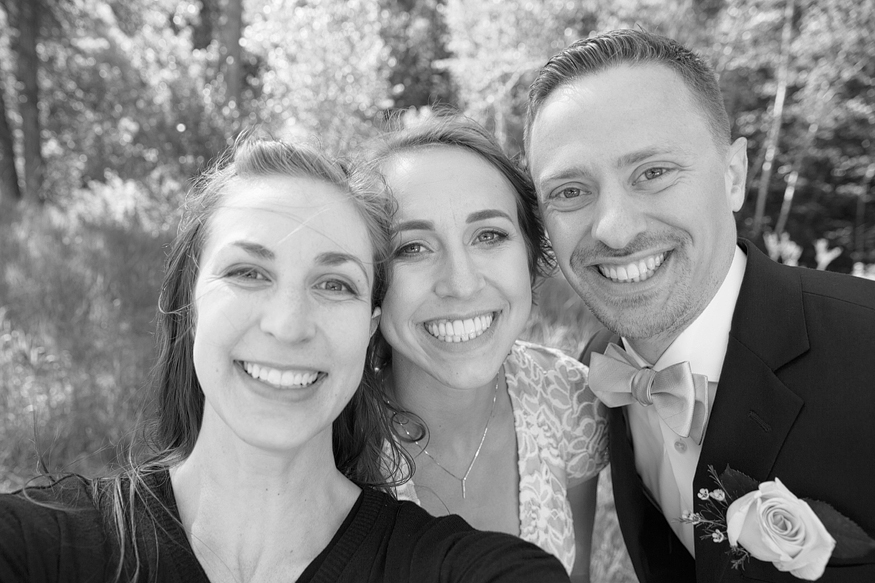 Comments
comments