Matt + Kate were one of those brave couples last weekend who wouldn't let a snowstorm/blizzard/snowpocalypse stop them from getting married! (For those of you unfamiliar with the outrageous storm we had in the Black Hills last weekend – 2-5 feet of snow blew in to the hills on 50+mph wind gusts and left many people stranded and without power for days. Not the kind of weather anyone plans to get married in.)
But no amount of snow + wind + power outages was going to keep Matt + Kate from exchanging vows and having a small reception with their friends + family who had gotten to town well before the storm started. I imagine it was a beautifully intimate ceremony and fun evening all around!
However, with most roads being closed in the hills, Matt's parents and I, among many other guests, were unable to attend Matt + Kate's 'winter wonderland wedding.' So on Monday, as soon as I was plowed out of my neighborhood, I called these two lovebirds and we set up a 'just married' session up in Deadwood. And what a treat that Matt's parents stayed an extra day to be a part of the 'reenactment.' :-)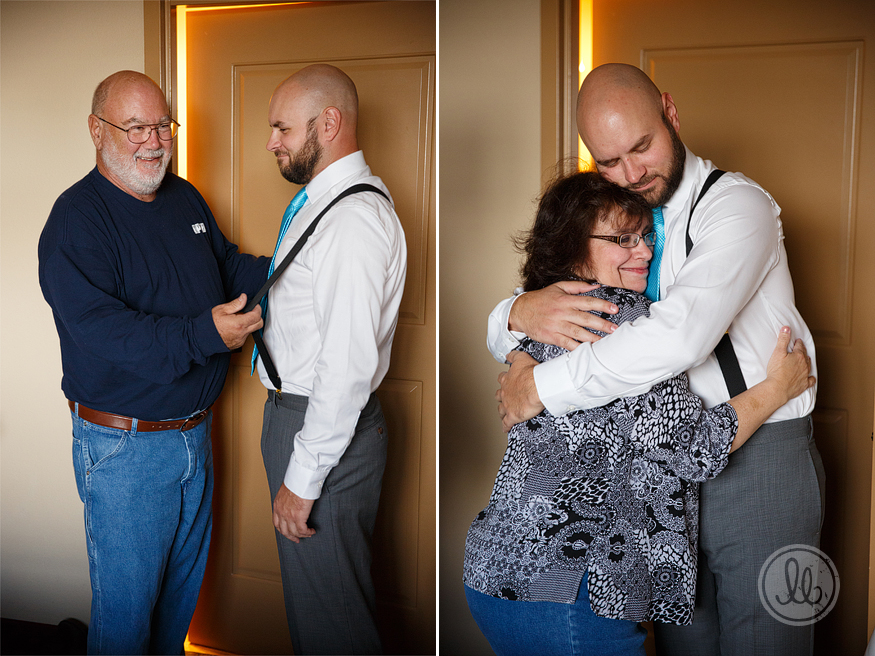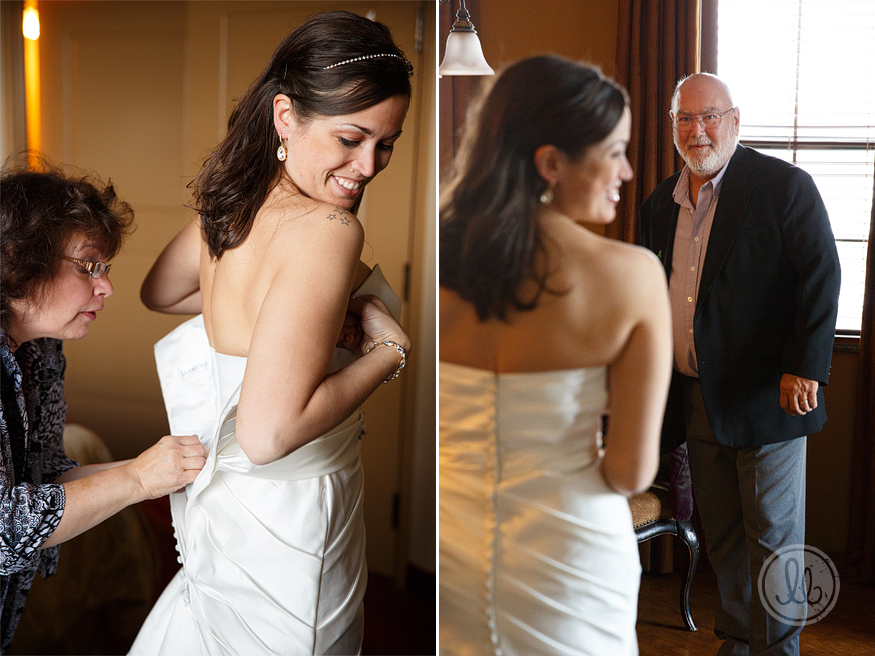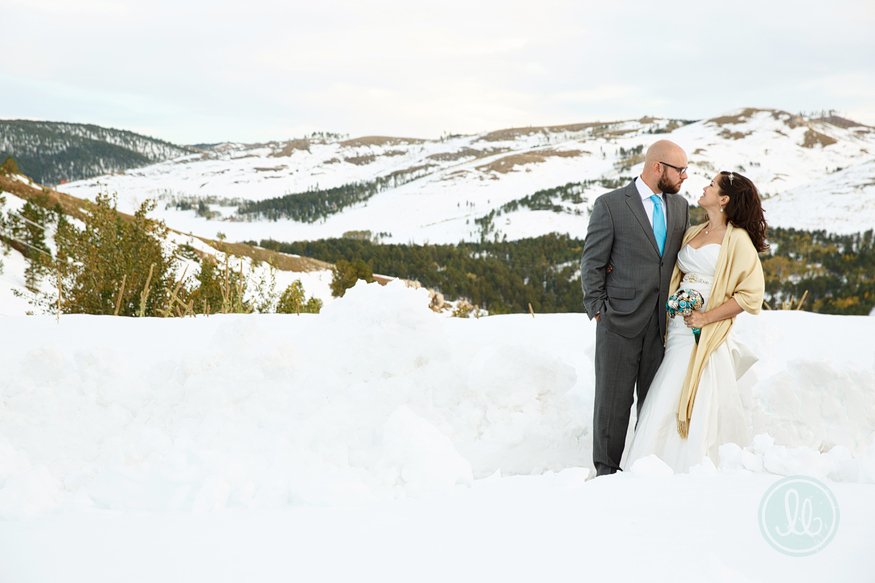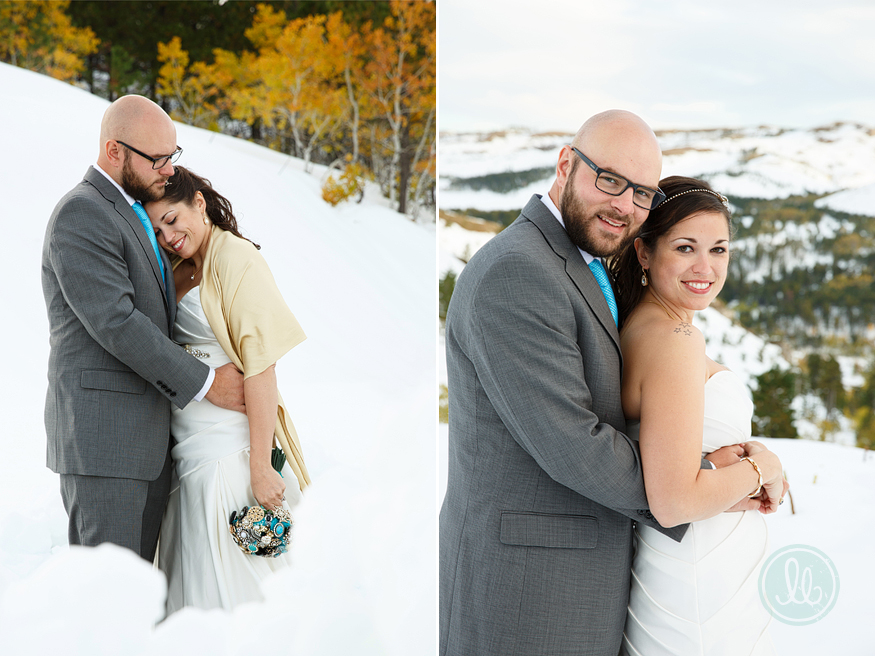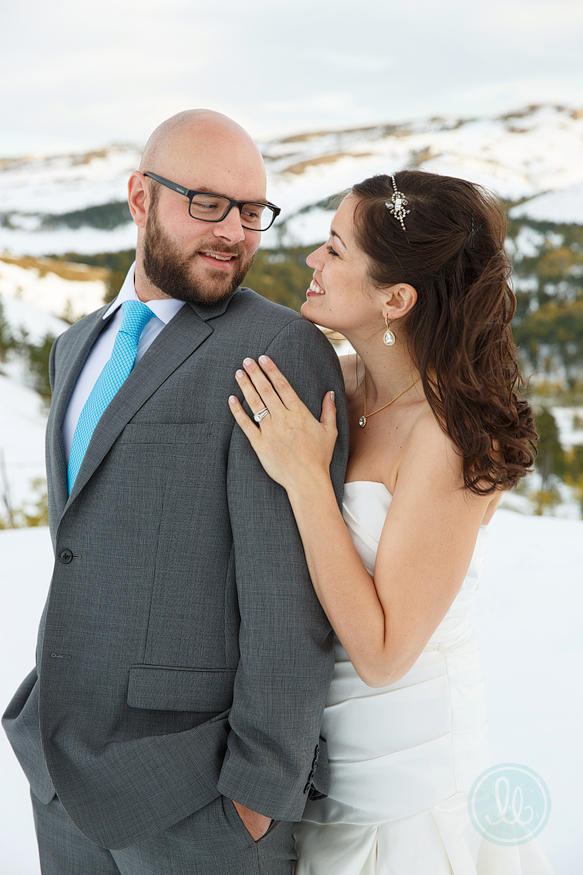 I wanted to re-create a part of their ceremony, so I had them face each other as if they were exchanging vows and I told them to think back on that special night they got married. Just then, Matt pulls his vows out of the pocket of his jacket. :-)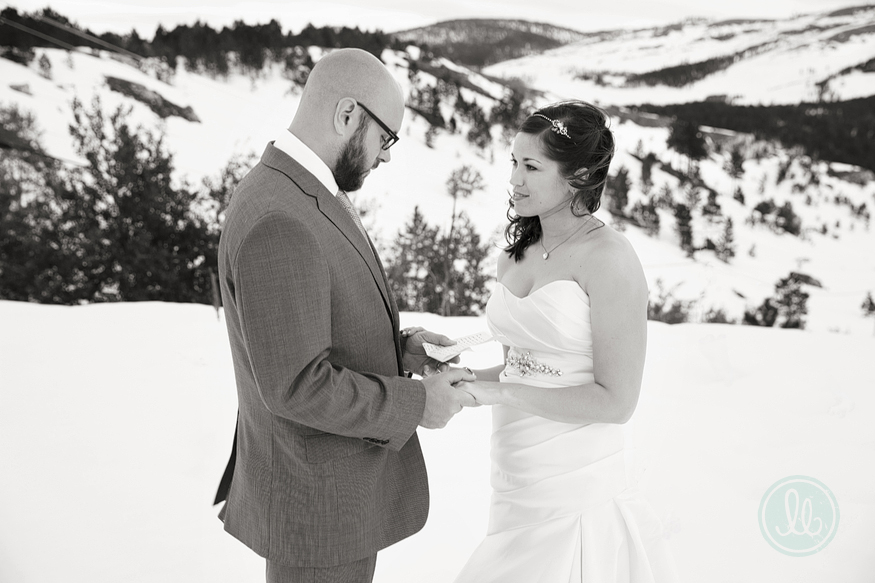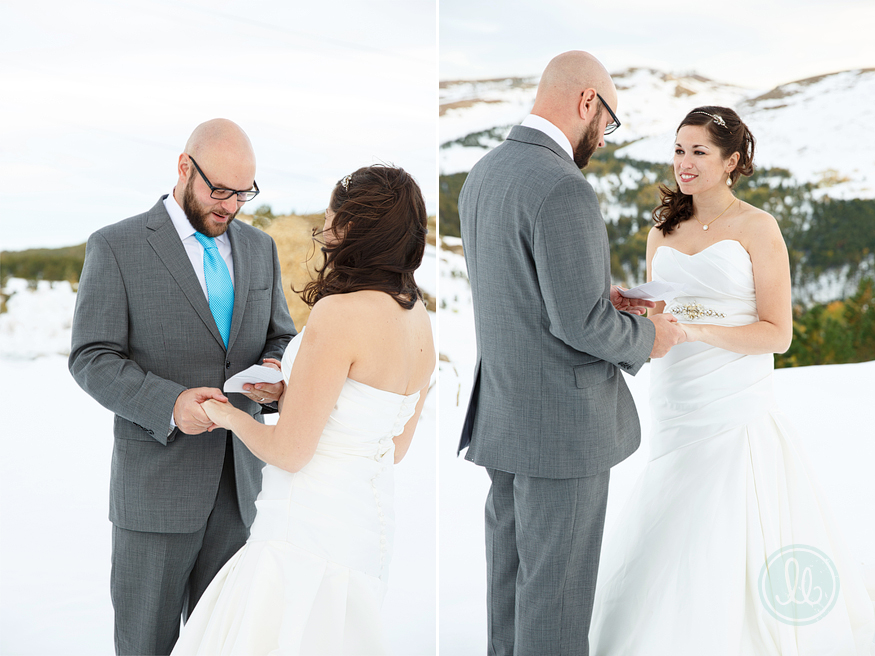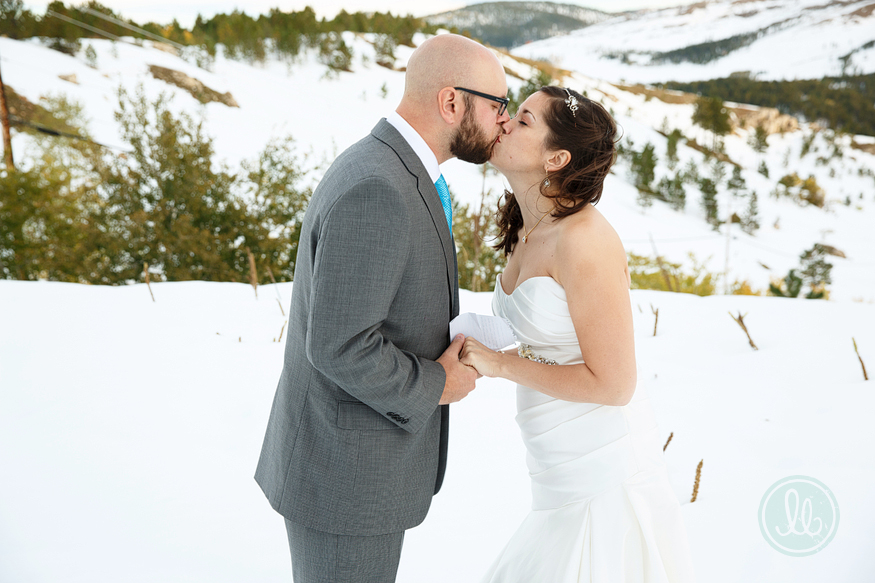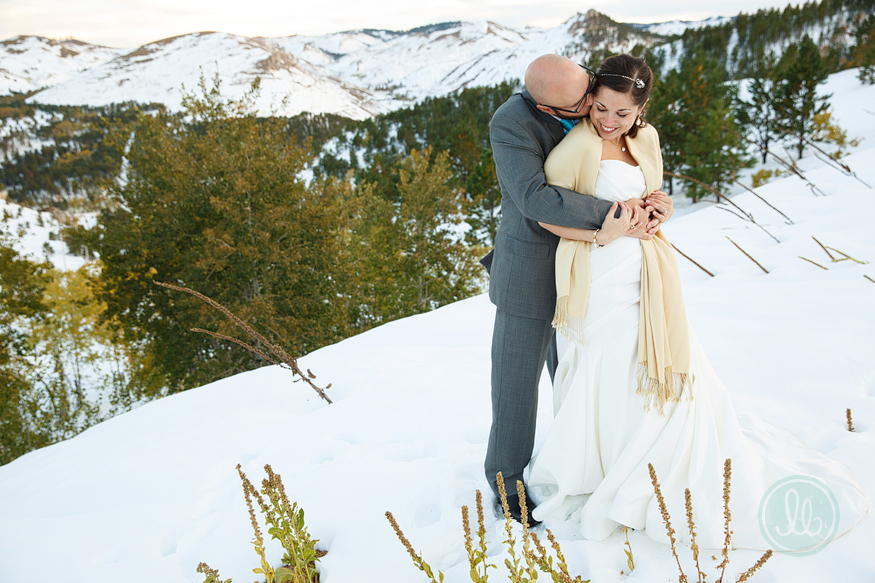 Matt + Kate – Thanks again for allowing me to come photograph you in your wedding attire! I think it is so beautiful that after two years of planning your wedding, the most important detail of the day was that you two became husband and wife!! Congratulations again, and hugs to you both! I know you will have the happiest of ever afters!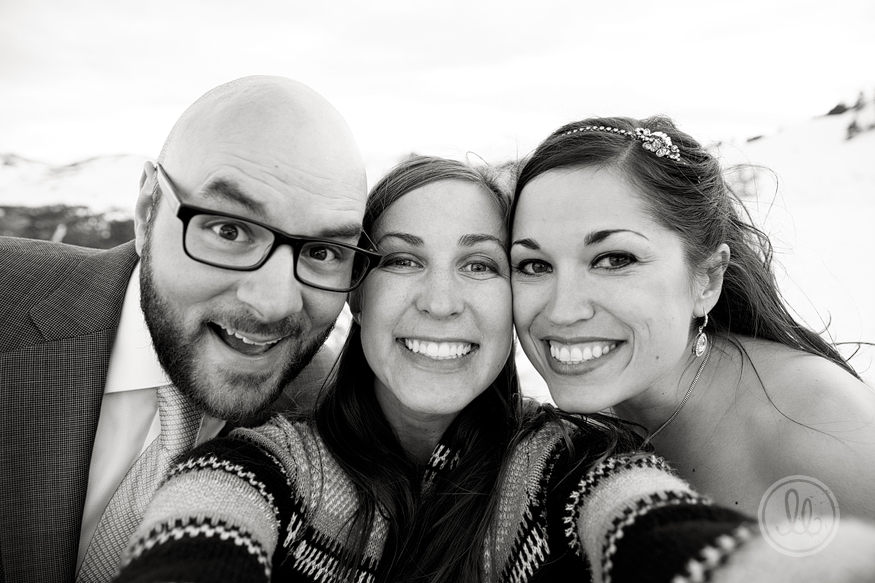 Comments
comments