Your wedding photographer is the one person you hire for your wedding who will be spending the majority of the day with you.
Your wedding day. The day that you and your fiance become Mrs. and Mr. until death do you part. The day that you have been planning for months or even years! And you're going to hire someone to document your entire love story come together with the unity of marriage. And they'll be there. All. Day. Long.
Aside from whether or not you really LOVE the photos you're going to get from this photographer (which you should – you're hiring him/her!!) this person should be able to make you genuinely smile. They should make you feel completely comfortable in front of the camera. I believe that hiring a photographer should be more than just the photos they take. It should be a combination of their talent AND personality that you base your decision on.
By loving your photographer (their good looks (photos) and their charm (personality)) I'm sure you will feel super comfortable with them being around you all day long. And who doesn't deserve to be comfortable on their wedding day?! :-)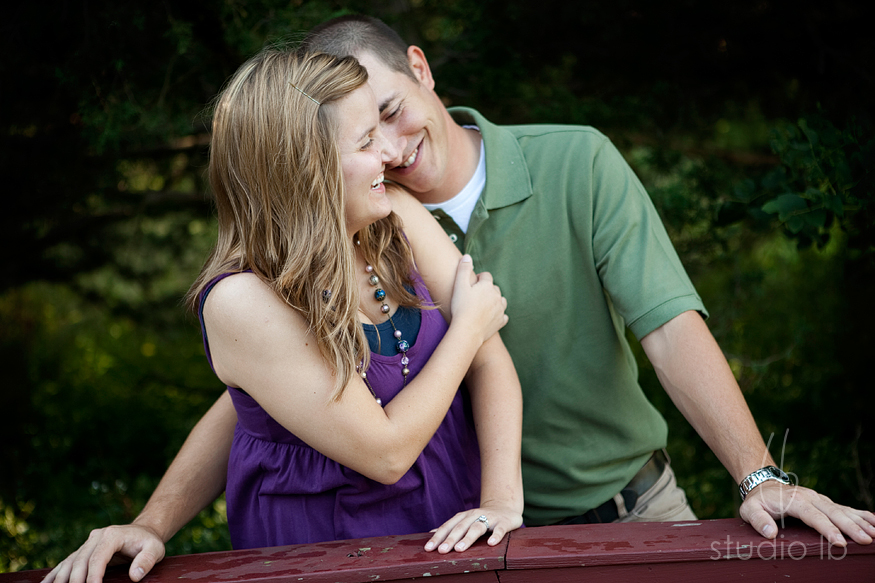 p.s. I don't care if this is the third time this image has been on the blog – I just love how in LOVE Dan + Kalina are!! And their wedding is only a little over a month away! Hip, hip hooray!!
Comments
comments