September was a bit of a mixed bag! I enjoyed some really lovely weddings and our sixth wedding anniversary. I did not enjoy both kids getting sick at the same time, but thankfully their grandparents were here to help out and the colds cleared up in a few days.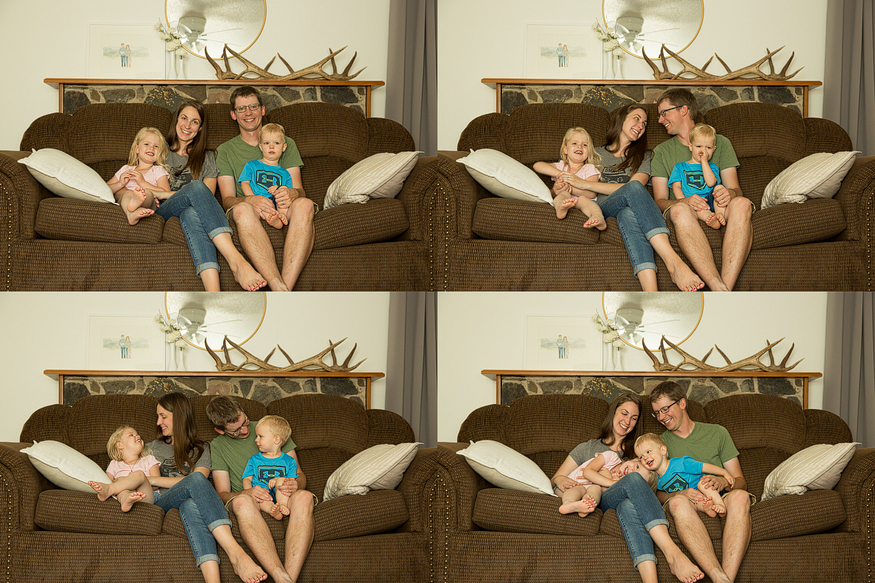 A question I get asked by many other wedding photographers and professionals is, "How many weddings do you have booked for the year?" Honestly, I can never answer them. I send out my pricing when I'm available, and I give referrals when I'm not. Every year, I am thankful to get to work with the people I do, and every year I claim it's the 'best year yet.' Which is equivalent to those 'best day ever' signs that you see at every wedding now – each of those days and each of these years really do feel like the best ever because of who I get to work with!
This year, it really does feel great to be winding down with weddings in September. We've had a cold spell these last couple weeks and have already re-arranged our living room to enjoy the fireplace. There is no place I would rather be than snuggling with my husband and our kids in our cozy living room! But who knows, maybe by this time next month I'll be going  stir-crazy and asking all my friends if we can come over to play! ;-)
Speaking of the kids, Elodie is becoming more grown up and motherly and patient every day. I overhear her playing with Milo, "My hands are full, I can't help you right now, can you please be patient?" One morning while getting ready for church, she said "I'm going to go get Milo's church clothes. He's going to be so stylish!" So helpful and thoughtful! On the other hand, she's also still a toddler when she says 'pack-pack' instead of backpack, 'heart beep' instead of heartbeat, 'ear muffins' instead of earmuffs, and all the goofy made-up words she says before giggling like crazy.
Milo is starting to talk non-stop, trying to say anything we say. If he doesn't want his stinky diaper changed, he runs away saying 'keen cheeks,' meaning he wants me to think he's got 'clean cheeks' and doesn't need a fresh diaper. He finishes our meal-time prayers with a big 'AMEN,' leads me to the kitchen saying 'nack' for 'snack,' and puts his foot in my face saying 'ock' for me to fix his sock that is falling off. He also said, 'mo' meat' the other night which made his grandma really proud, as that's what Milo's daddy said when he was Milo's age.
I hope you are all enjoying little lovely moments in this changing of seasons!
Comments
comments