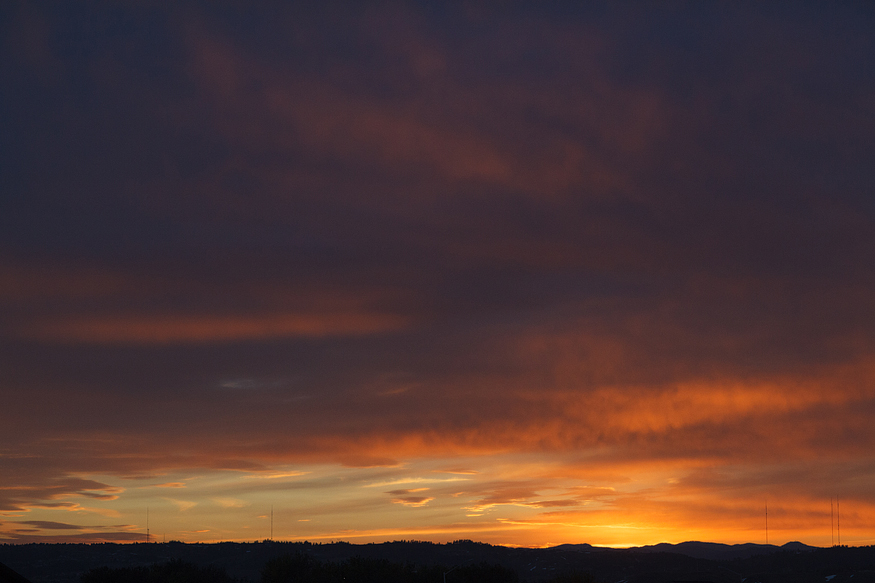 This past month has been busy with weddings, engagement sessions, and one, giant snowstorm. So this month I was more 'thankful for everyday blessings' than 'loving the latest chocolate bar or nail polish I found.' Although, I am super excited for all my favorite TV shows that are back on the air – Parenthood, Modern Family, New Girl, The Mindy Project… :-)
– Electricity. During the snowstorm, we lost power for a little over 24 hours and were snowed in for almost 4 days. I never realized how warmth and hot food makes me a happier person. But it was fun to 'camp' in our house – heating soup over a propane space heater, spending time together talking (and shoveling snow), and going to bed when the sun went down.
– Sunsets. With the change of seasons, the sun no longer sets behind our neighbor's house. Instead, we get to see it set over Rapid City. The above photo is the view from our front porch.
– Fall. And everything that comes with it – the cozy clothes, baking to warm up the house, and especially the beautiful colors of the changing leaves.
Comments
comments