July was incredibly busy. In the best way possible. When I was planning to share July's edition of 'laura loves…' I had so many fun sessions to share with you, and then I went home for some needed family time, and then another fun session to share, and then MORE family time.
So, now that it's AUGUST I now have a moment to share the things I was loving the most in July!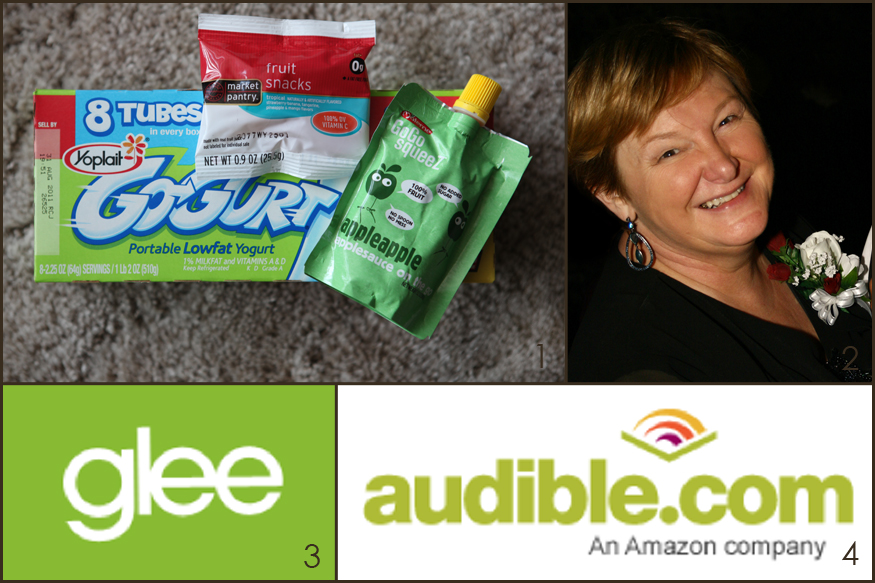 1. kid food – my brother, his wife and their two boys came to visit me this past weekend and I had SO MUCH FUN shopping for kid food for my older nephew. (Buying food for a 3-year-old is much more fun than buying baby food for an 11-month-old…) I was finally able to blame getting Coco Puffs and Trix on my nephew! Not that I don't mind buying sugary cereal (I do it all the time), but this time I felt just a little less guilty. And the snack foods? So cool!! They make applesauce in a squeezable packet! No mess! No spoon needed! The nephews might have gone back home, but these snacks are definitely still being enjoyed. :-)
2. Aunt Carla – my aunt lost her battle with esophageal cancer this past month and I was able to spend a few days with my family and travel with them to her funeral. I definitely miss her and the way her eyes would tear up during a good laugh, but I know she is in a better place and no longer suffering. I'm so thankful to have the flexibility in my career and understanding from my clients to take some personal days to be with my family on such short notice.
3. Glee – it's hard for me to watch a new show without starting from the beginning, so while I was in Sioux Falls staying with my bff Jill, she got me started. And I couldn't.stop.watching. I enjoy Brittany's crazy comments, Emma's sweetness, Sue's outrageous threats, Puck's guitar playing, and Artie's Safety Dance.
4. Audible – turns out it's a lot easier to read a book on the boat/in the car/at the pool/while doing laundry when it's an audiobook. I've already 'read' Heaven is For Real, Something Borrowed, Bossypants, and I just started The Help. Any other audiobook suggestions to add to my list?
Comments
comments