Welcome to the thirteenth edition of 'laura loves!!!' Now that I've been posting these for over a year, it's fun to look back and see what I was enjoying this time last year. And apparently I am a new year's workout resolution junkie… but this year I have real motivation – looking great in a wedding dress!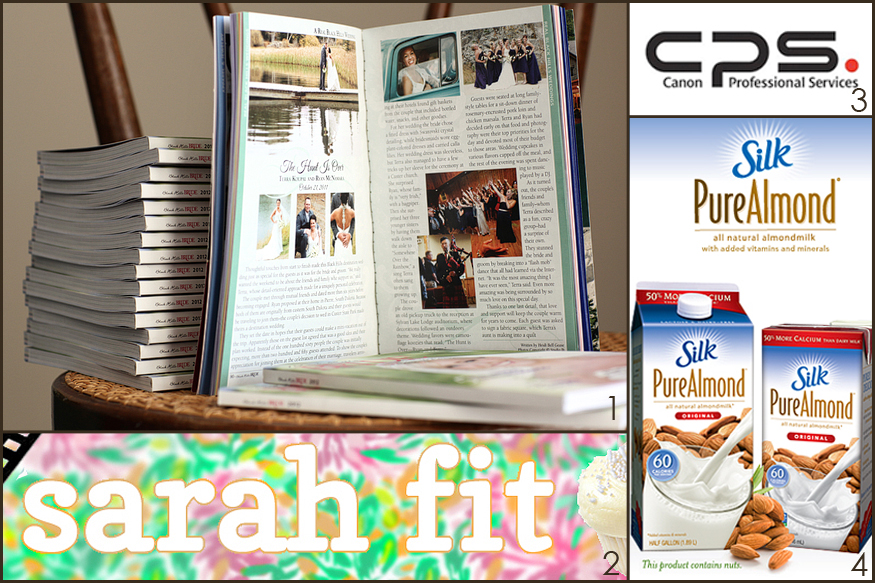 1. The one thing I am most loving this month is Ryan + Terra's wedding featured in the Black Hills Bride magazine!!! I had no idea their wedding was going to be featured until I attended the BHB launch party earlier this month and saw it IN PERSON!! It was such an exciting experience to see the wedding featured AND to see several other images I had taken throughout the year scattered in the magazine. It was like a scavenger hunt – sitting there, going through the magazine page by page, recognizing images even before reading the photo credits. :-)
2. Sarah Fit videos – mmhmm I started working out. again. But this time I'm actually enjoying it! Maybe it's because I have all those cute workout clothes from last year. Or maybe because I'm on day thirty-something and I can actually SEE that I have muscles!! Or maybe because 'sarah fit' is super nice in her videos, and most are workouts I can do in my apartment without bothering my neighbors by jumping around.
3. Canon Professional Services – I take every precaution I can to not get dust inside my camera, but after changing lenses so often, it's only a matter of time before the insides need a little t.l.c. And the eyeshadow buildup on the back of my camera? It's almost unsightly after a year!! So now that I have a bit of time between weddings, I just sent one of my two main camera bodies in to get cleaned and serviced. The exciting part? I had it back within ONE WEEK!!! I love quick turnaround – especially with my beloved camera bodies! Now, to send my other baby in to get cleaned before my next wedding!
4. Almond Milk – tastes way better than soy milk. And it makes awesome coffee drinks. :-)
Comments
comments