Hello, August! Thanks for giving me a little time off of work to enjoy summer!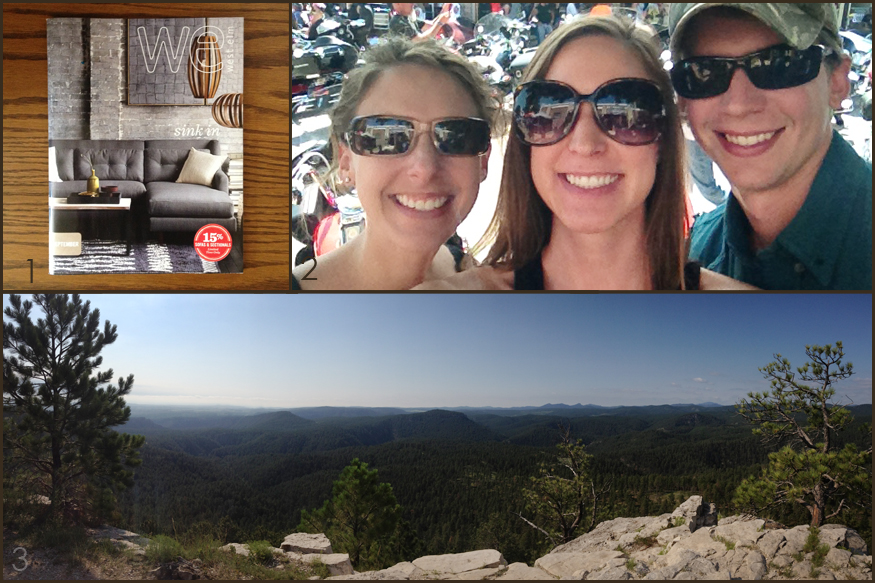 1. The latest West Elm catalog came in the mail and it was so much fun to have the time to sit and 'real-life pin'
2. We had another guest!! My sister-in-law came to town and we went up to Sturgis to check out the motorcycle rally. I found a pretty teal bike and wondered if should get it for my business. Although I'd probably be terrified to ride it – I just got used to riding a bicycle!!
3. Buzzard's Roost – Hiking in the Black Hills is so rewarding. No matter which trail you choose, the scenery is always breathtaking. This particular trail has multiple routes – we chose the easiest. :-)
Comments
comments