Who's excited about all these extra hours of daylight? This girl!! Now begins the time of year for evening walks and beautiful engagement sessions! :-) Other than all this extra daylight time, here are a few things I've been enjoying this month!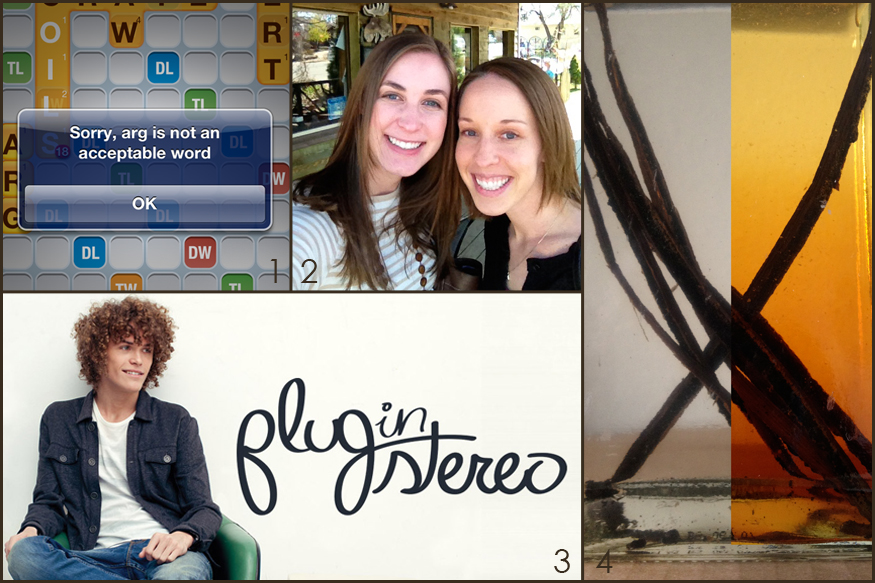 1. Words With Friends – I finally upgraded my free slider phone for an iPhone (yay!) and now I can play all sorts of fun games (double yay!) However, I do still prefer Bananagrams over Words With Friends.. because I can use pirate language whenever I want. :-)
2. My BFF – Jill was here for a couple days and we had so much fun eating ice cream and drinking coffee. It's what we do.
3. "Oh Darling" by Plug In Stereo – I heard it on my Ingrid Michaelson Pandora station the other day and I couldn't get enough!! Video bonus: they both have amazing hair.
4. Homemade Vanilla Extract – vanilla beans + vodka = yummy vanilla extract!! It takes a few weeks to 'process' but after that, it just keeps getting better! Or so I've heard. I haven't used mine yet because I know once I start using it, I'll never want to use the bottle of store-bought vanilla extract still in my cupboard!
Comments
comments