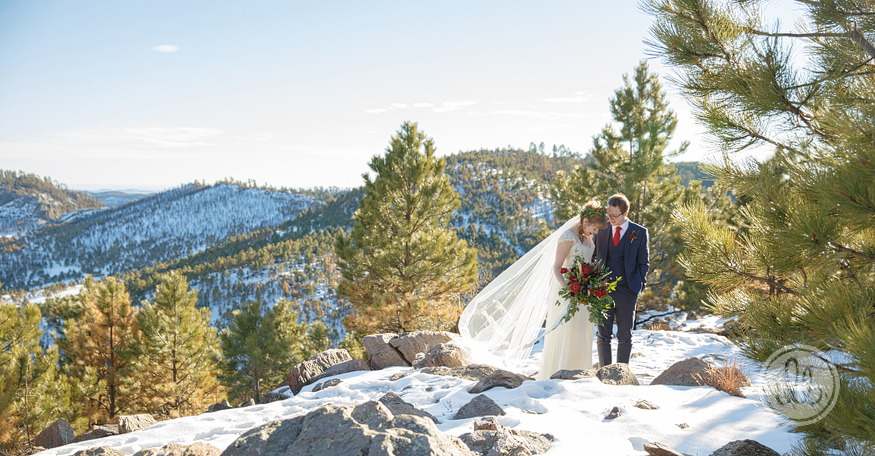 Joe + Victoria escaped the hustle + bustle of New York City to get married in the middle of Custer State Park in the middle of winter with only their immediate families in attendance. They got ready mostly by themselves in a small cabin (which ironically was larger than their NYC apartment), then had a romantic first look filled with lots of hugs and a twirl. Next, they had planned lots of time for photos so that we could go for a little drive to find some dramatic scenery before their sunset ceremony near the State Game Lodge, followed by some hors d'œuvres, mingling, and an intimate dinner.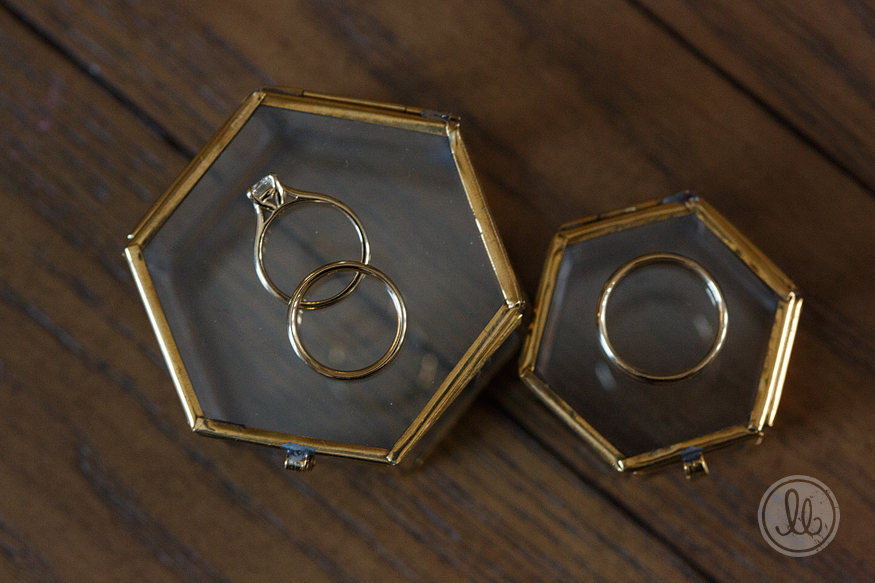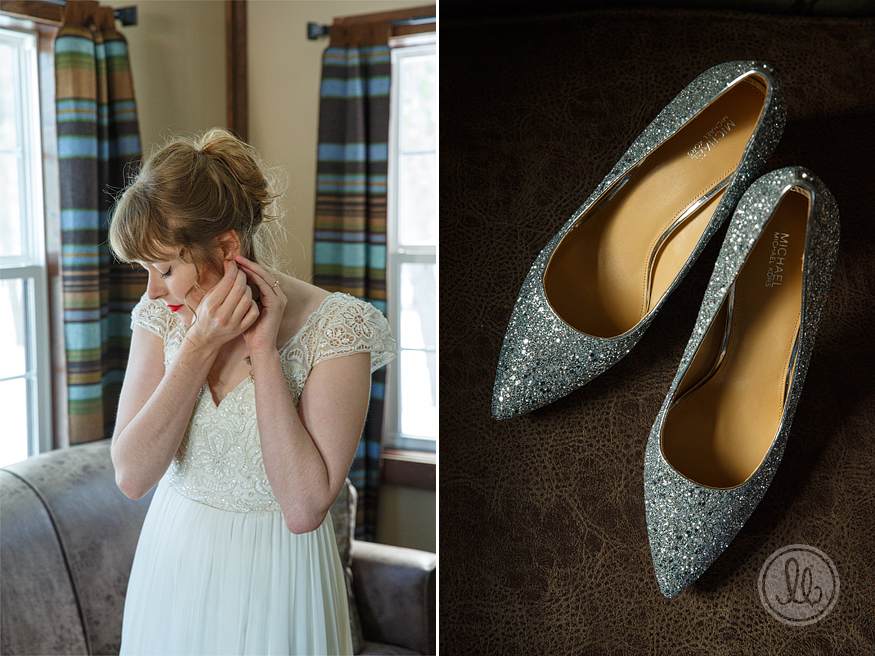 Victoria had a vintage locket with photos of her grandparents on their wedding day which she wrapped around the base of her bouquet. Little details like this are some of my favorite!!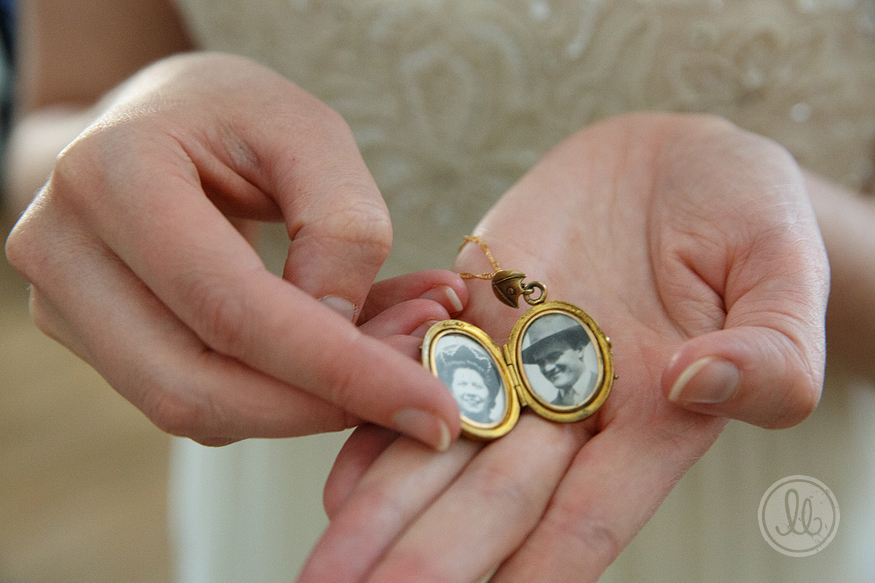 Also, some of my favorite details are bouquets from Jenny's Floral in Custer. Never have I ever photographed a bouquet of hers that I didn't love!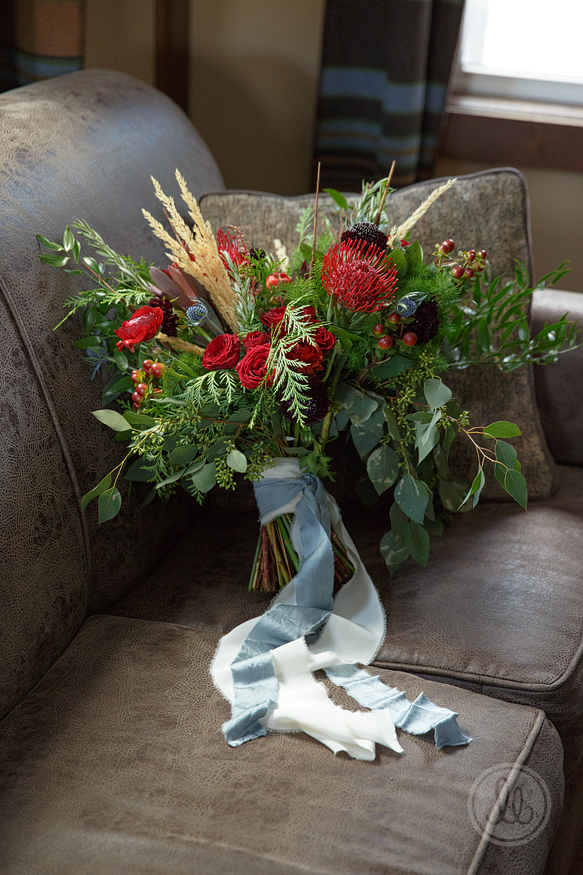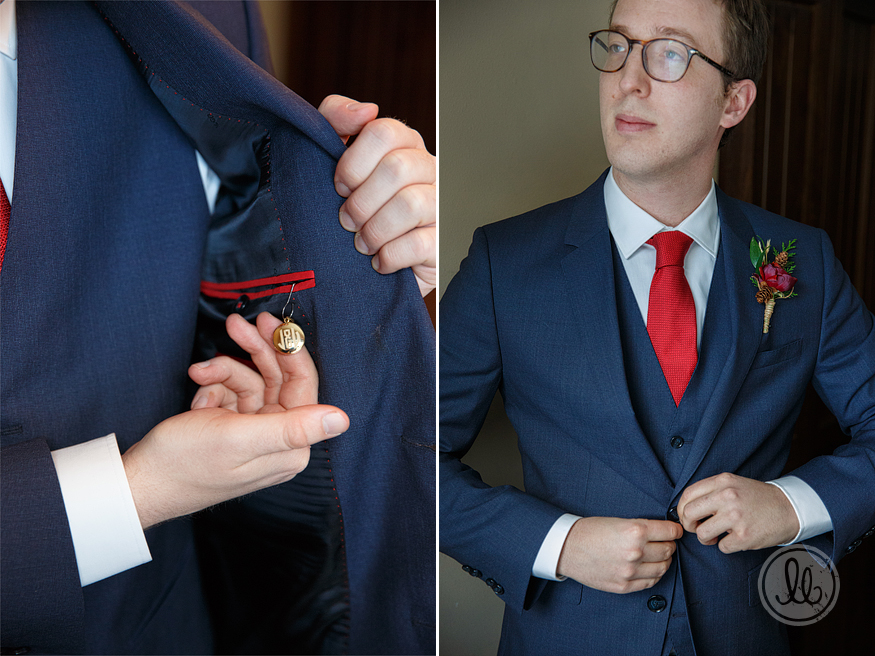 After hiding out in separate rooms in their cabin, I brought them outside for this sweet first look. Joe's smile plus the excitement all over Victoria's face are perfect!!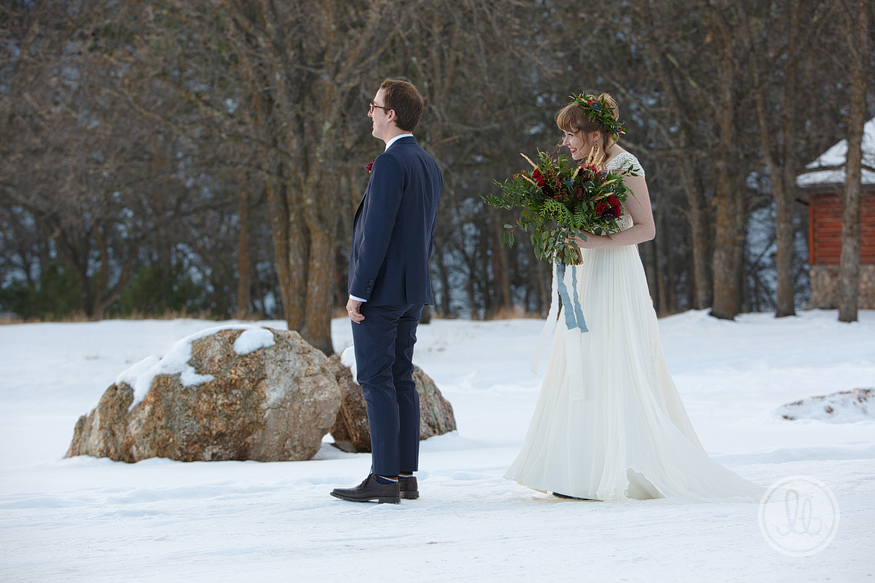 "Hi! You look so good!!!"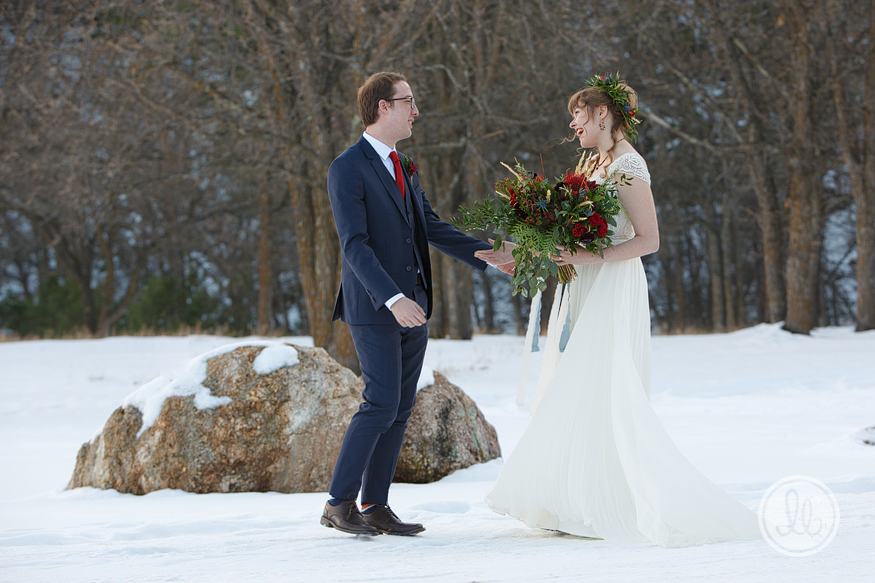 *snuggle snuggle*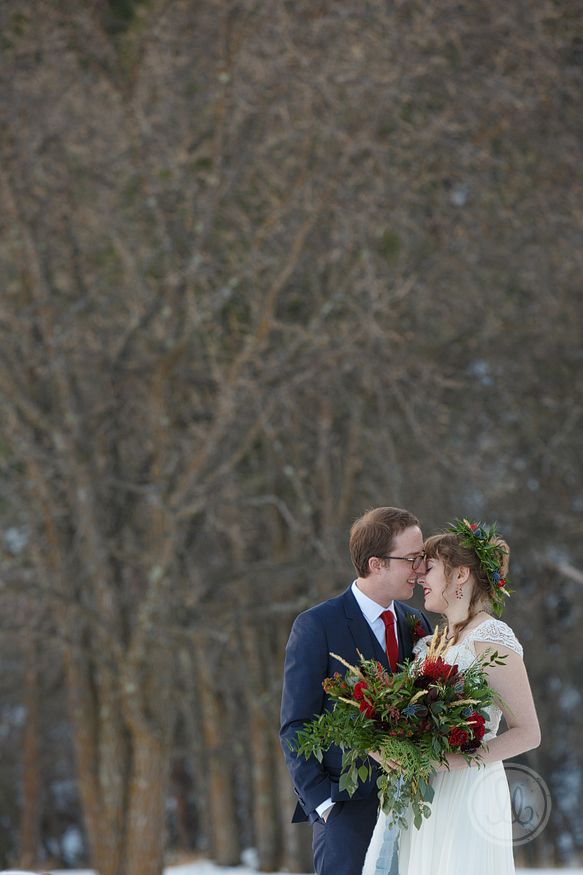 But wait, check out this dress some more!! ;-) I love how Joe can't keep his eyes off his beautiful bride!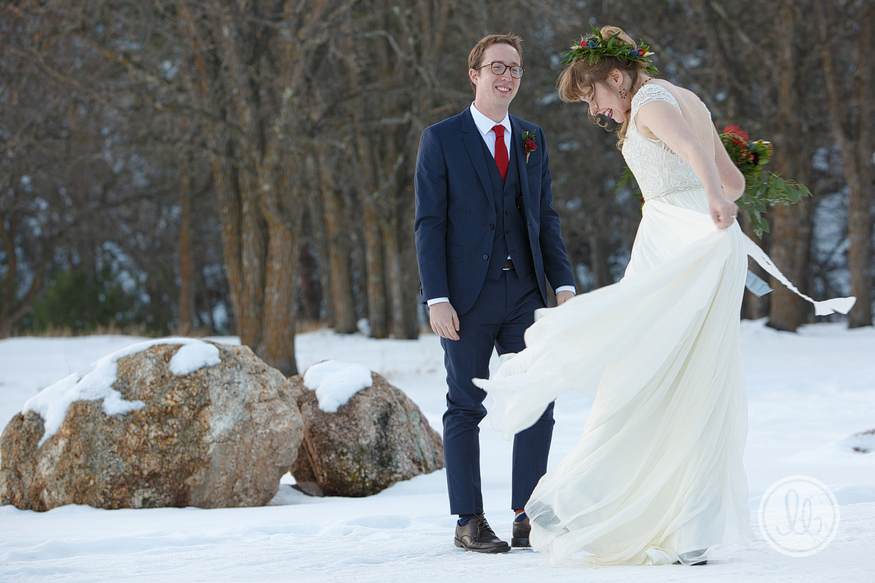 Victoria planned for cold weather and brought an assortment of 'cover ups' to keep warm. This was one of my favorites! Part jacket, part cape, all beautiful and cozy!!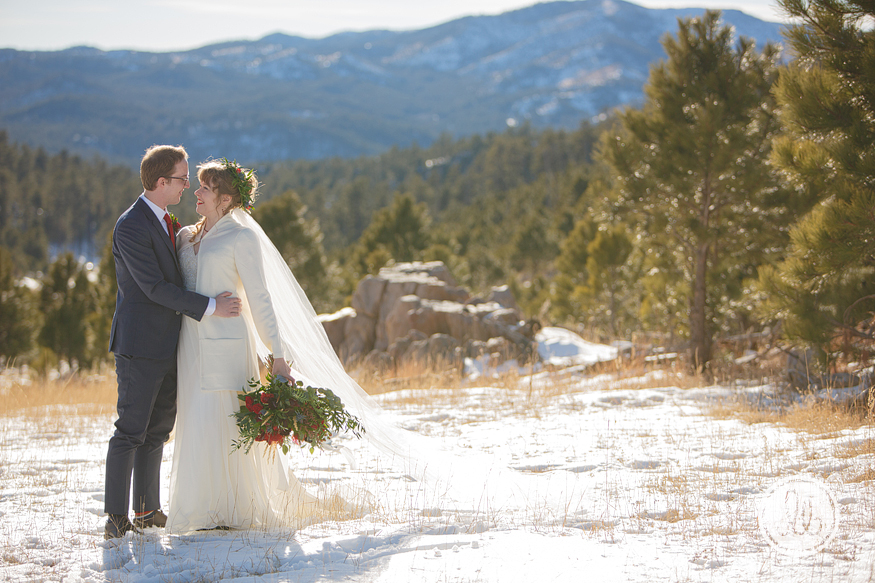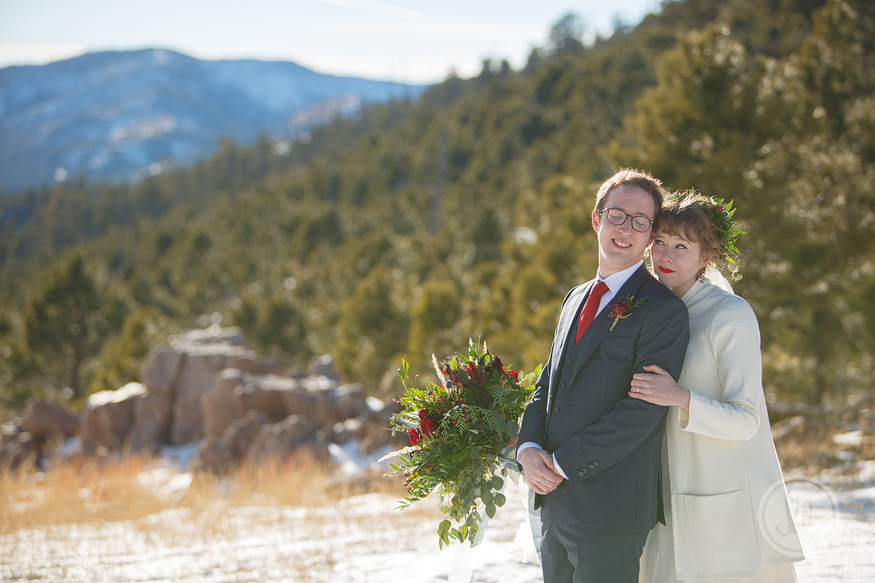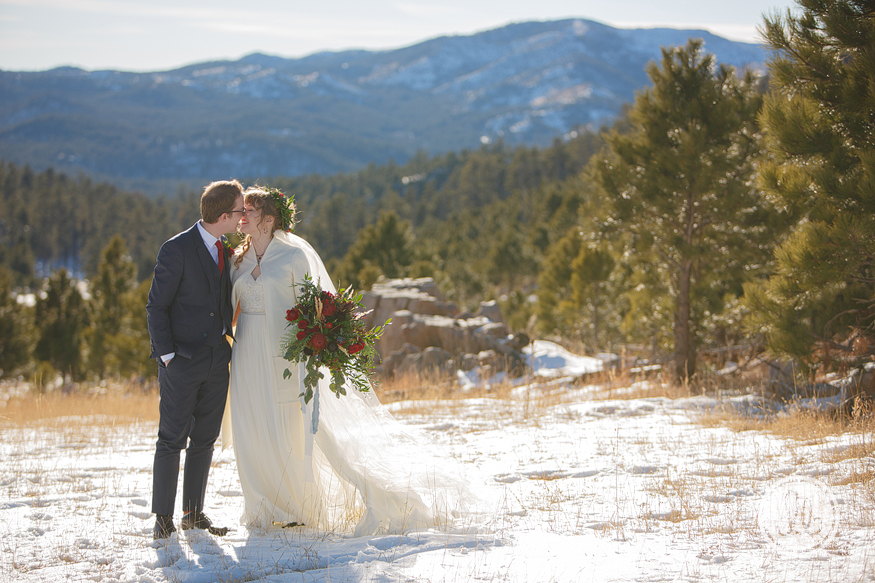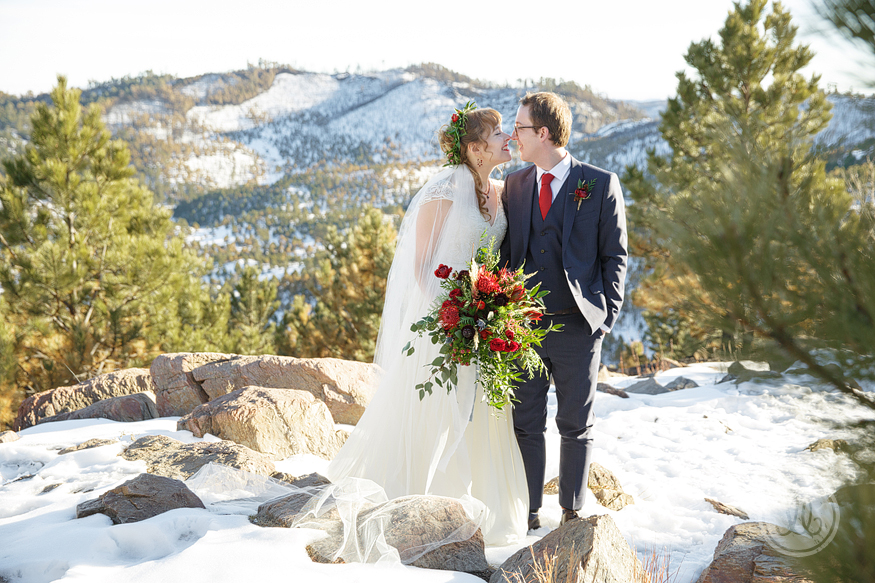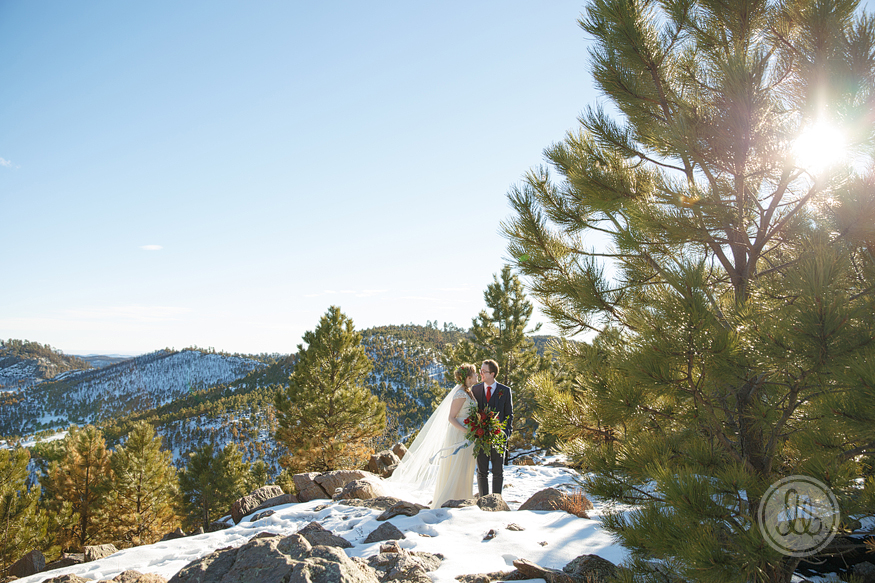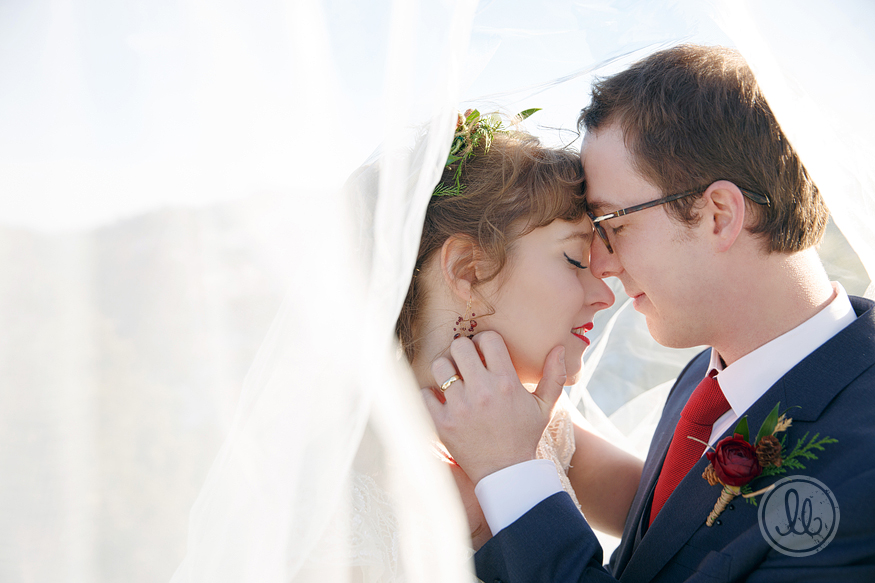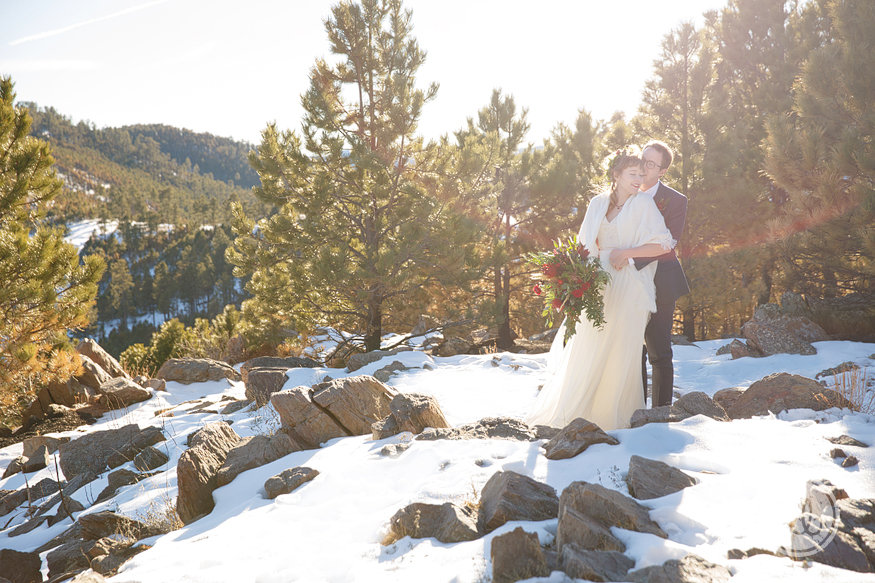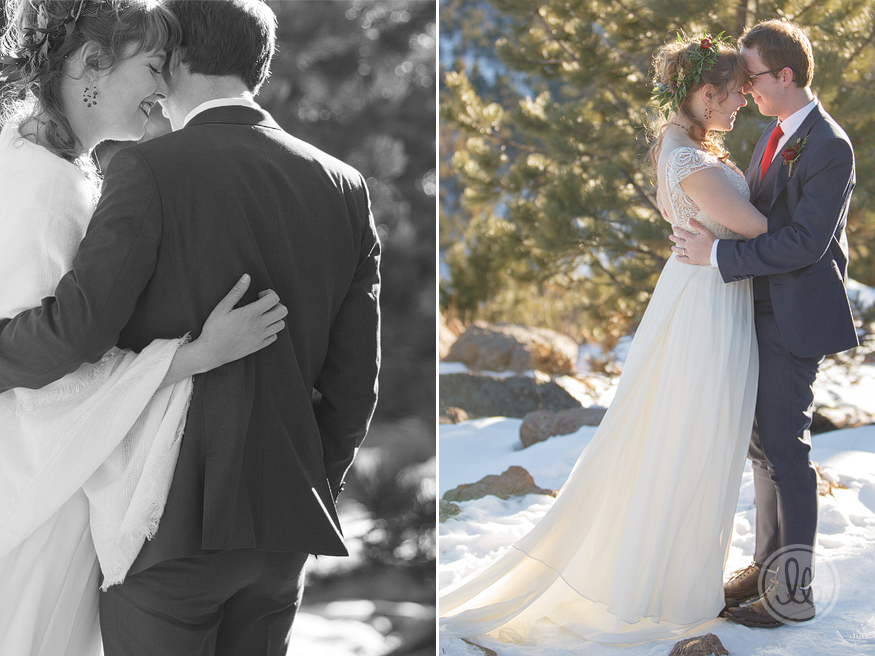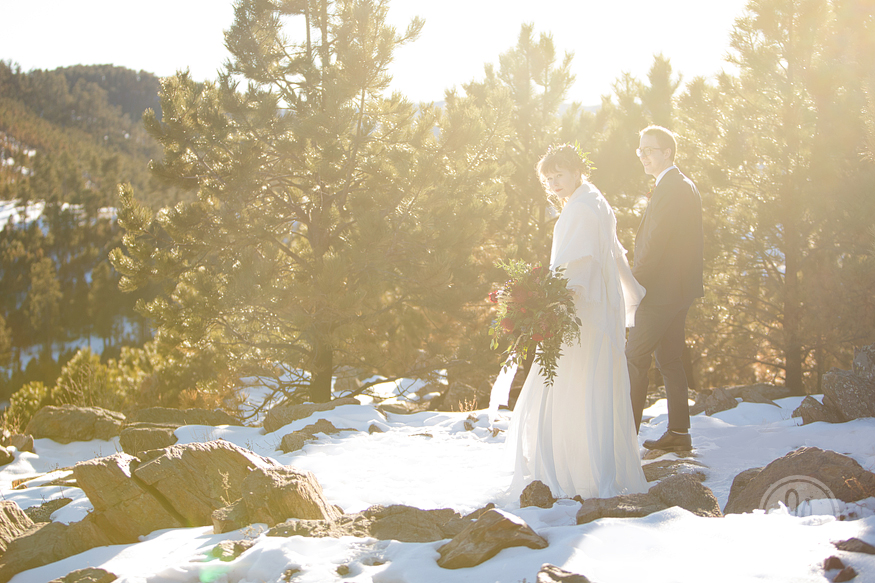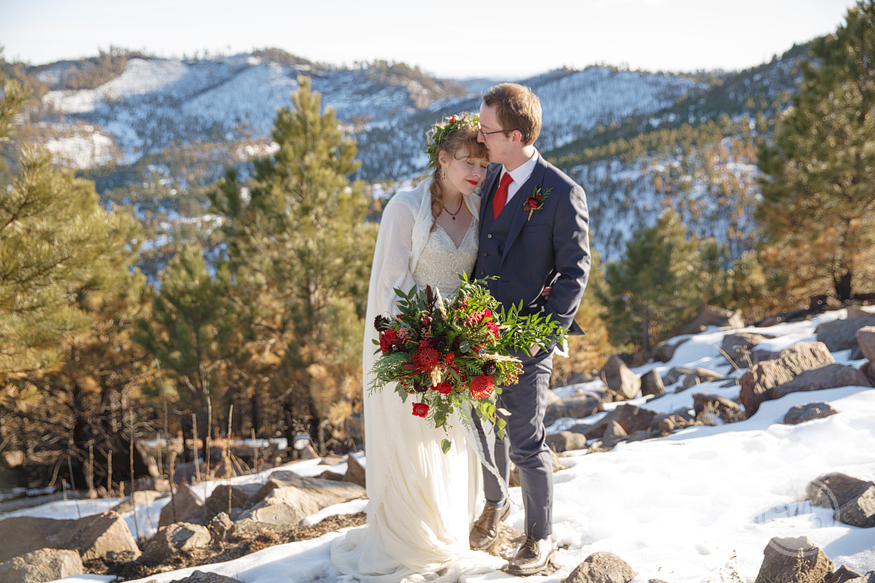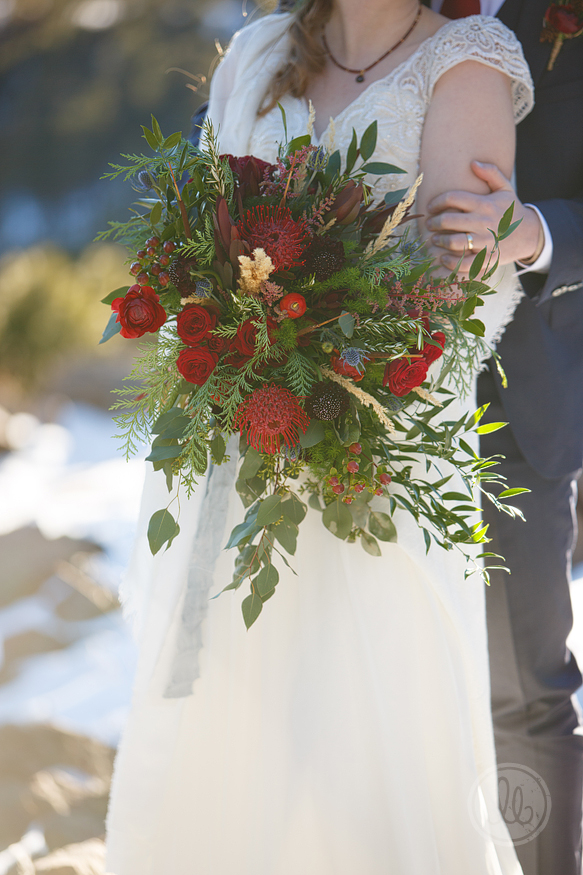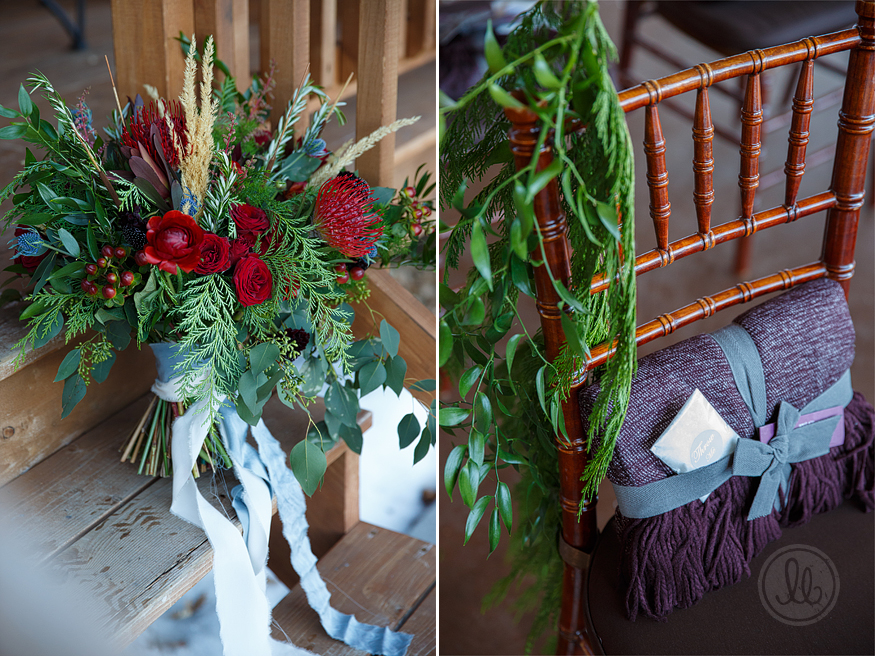 One of my goals for 2018 is to share more 'moments' for each wedding instead of saving them for the yearly 'best of' blog posts. Joe escorting his parents up the aisle was a favorite because 1) Joe can't stop smiling – he's moments away from getting married!! and 2) his parents are clearly just as excited for him!!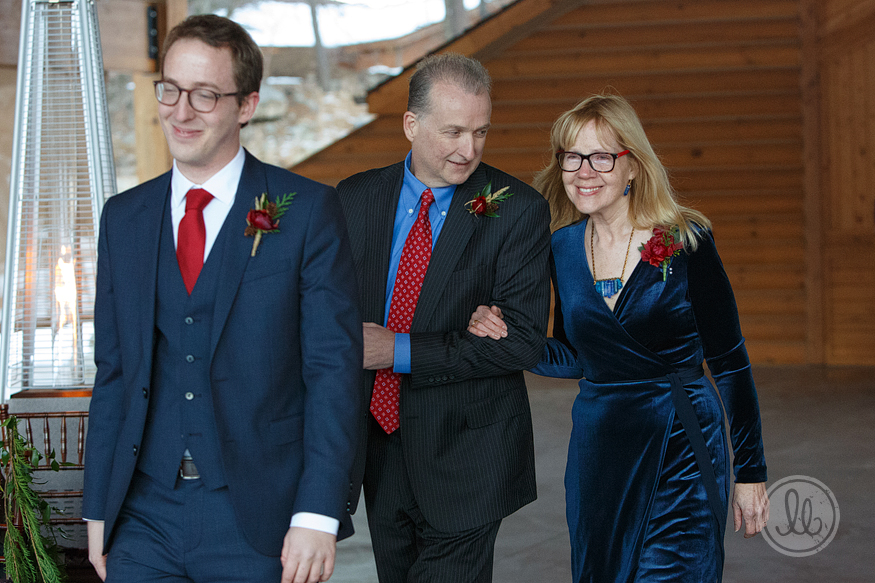 And Victoria's parents were super sweet as well. I LOVE when both the bride's parents walk her up the aisle (and I honestly don't know how anyone keeps it together – I'm tearing up just thinking of walking my own babies towards their future spouses!!). Plus, those stolen glances get me every time. I want to know exactly what they're thinking!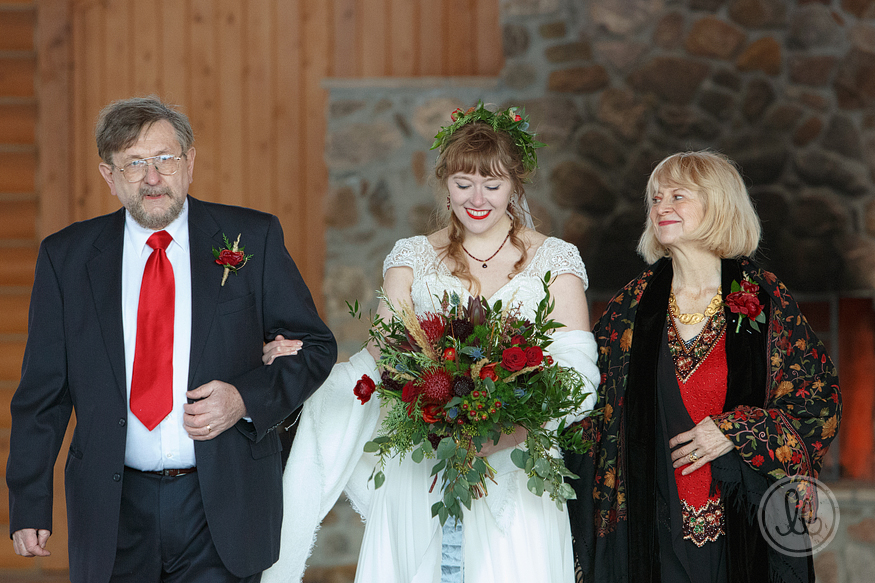 Oh, Joe. The way you look at Victoria is everything. Even after having a first look and traipsing around in the freezing snow together, the excitement and emotions these two wore on their sleeves was simply beautiful.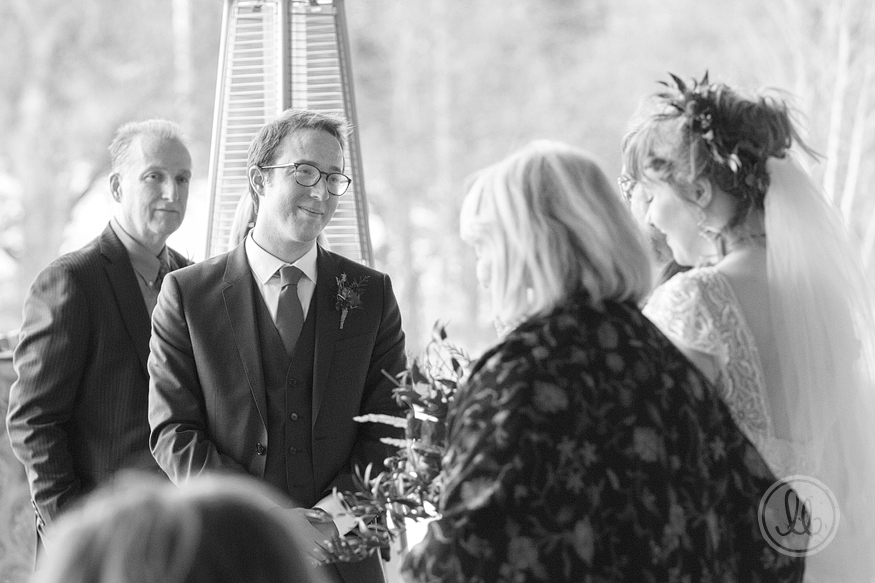 One more favorite detail: when Mary Maisey-Ireland does weddings. The way she gets to know each couple and customizes their ceremonies is so lovely, but the way she delivers all the text that has been thoughtfully curated is even lovelier.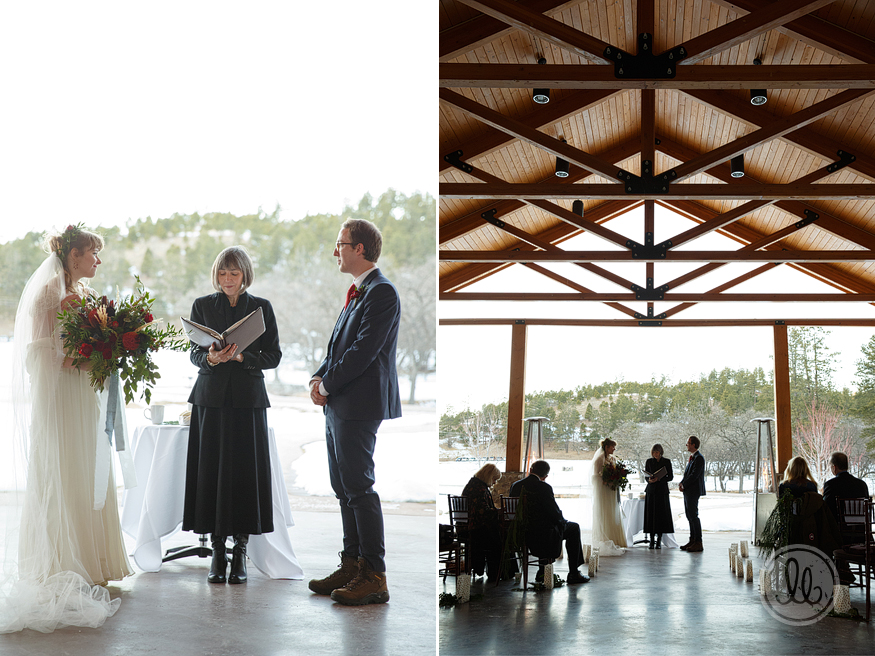 There goes Joe again, giving Victoria that look! ;-)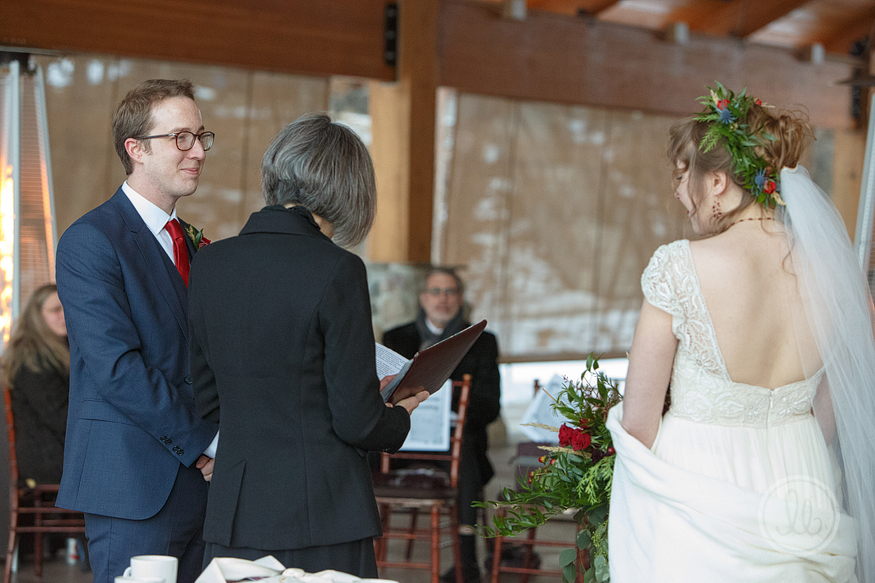 Victoria was nodding so hard to all her promises she vowed to keep, her veil fell out before she could even say 'I do.' In the background, you could hear giggles from the mothers, and as I took another step to the side, I caught Victoria's father wiping away a tear.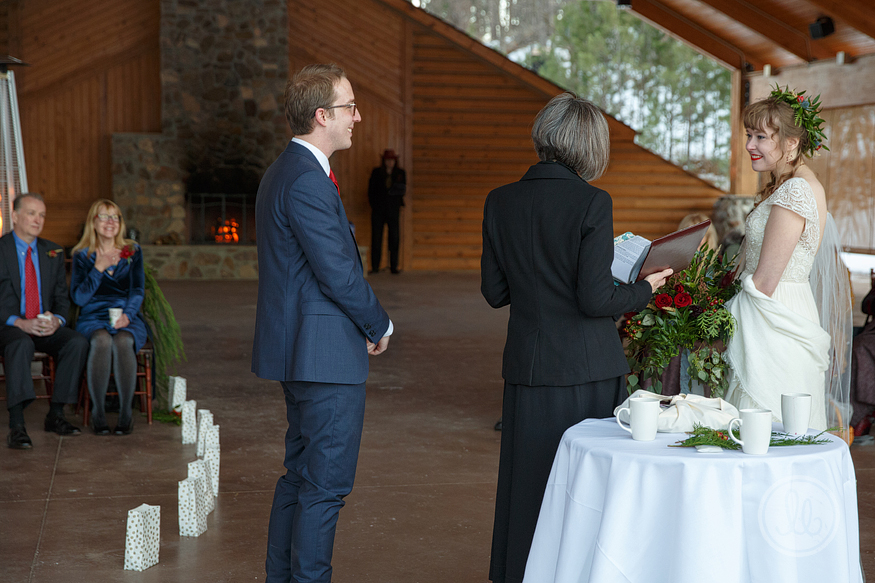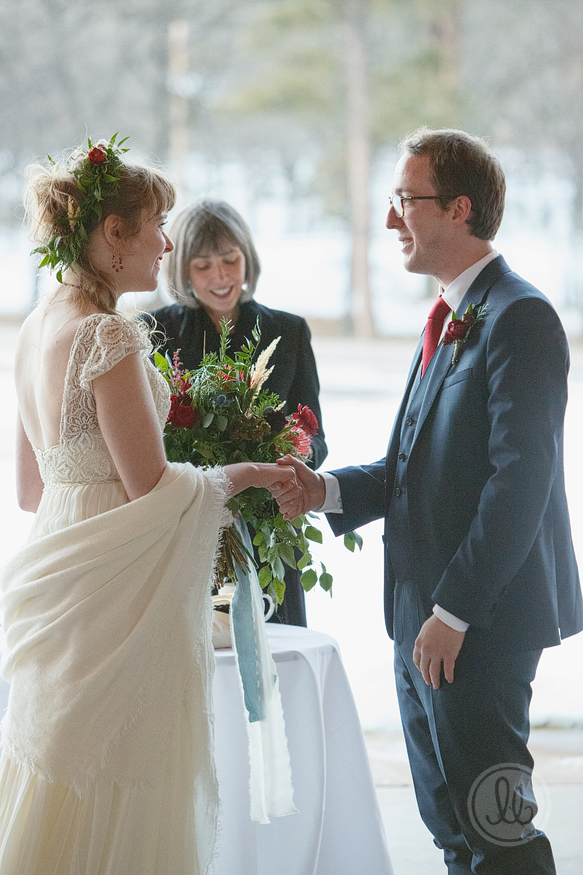 Putting a ring on it!!! :-D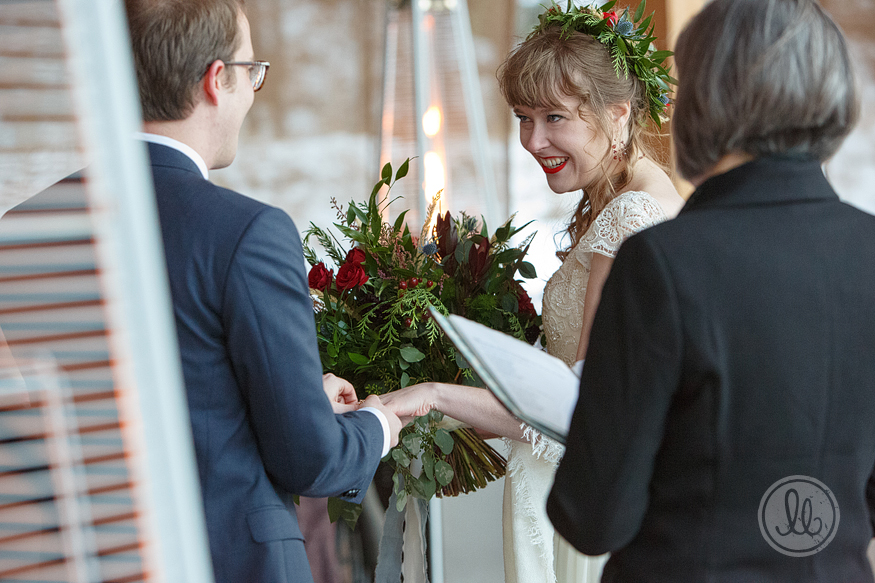 Cheers to a long and happy marriage!!!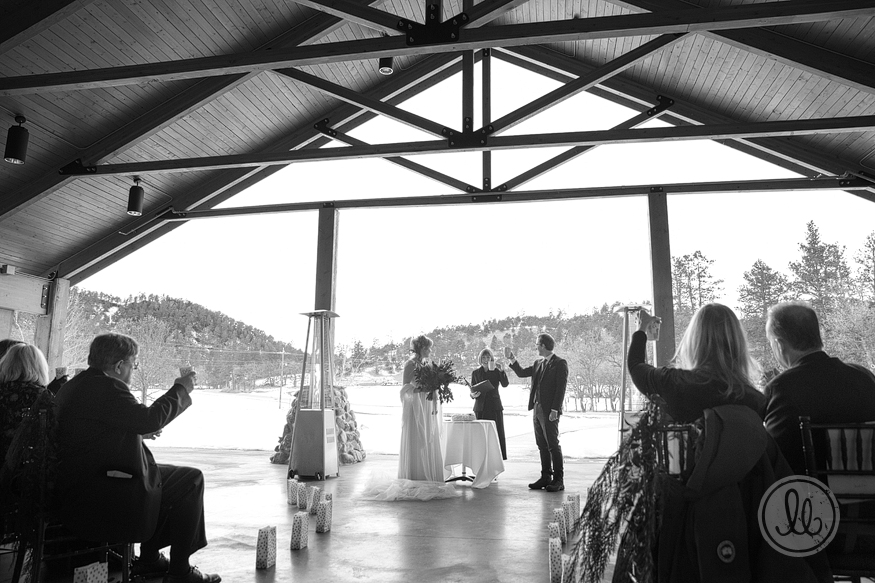 Oh, those misty eyes as they are pronounced husband and wife. LOVE IT!!!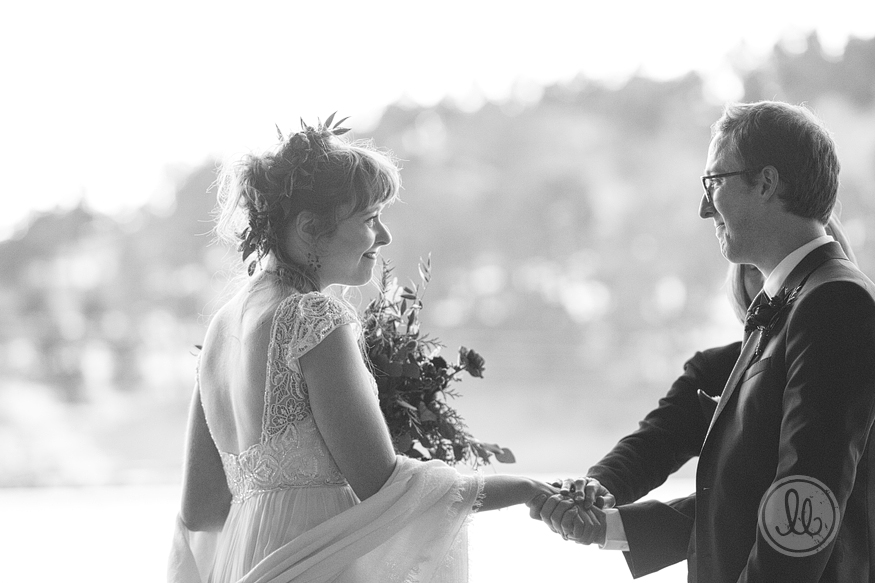 Even though we had plenty of time before the ceremony for photos, I loved having a few minutes with Joe + Victoria while their guests made their way to the reception. Also, how awesome is Victoria's cape?! It's a vintage nurse's cape and it went perfectly with the red + navy colors for their wedding! And yes, I am now trying to come up with a reason of why I need one in my closet as well. ;-)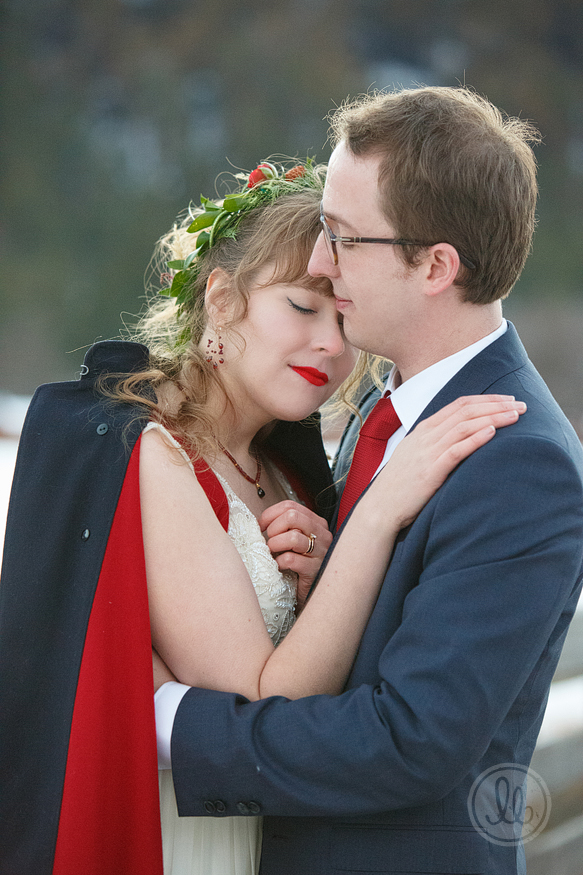 As the sun dipped lower and lower, the sky glowed pink and for a moment I felt all warm and fuzzy even though it was *really* really cold out.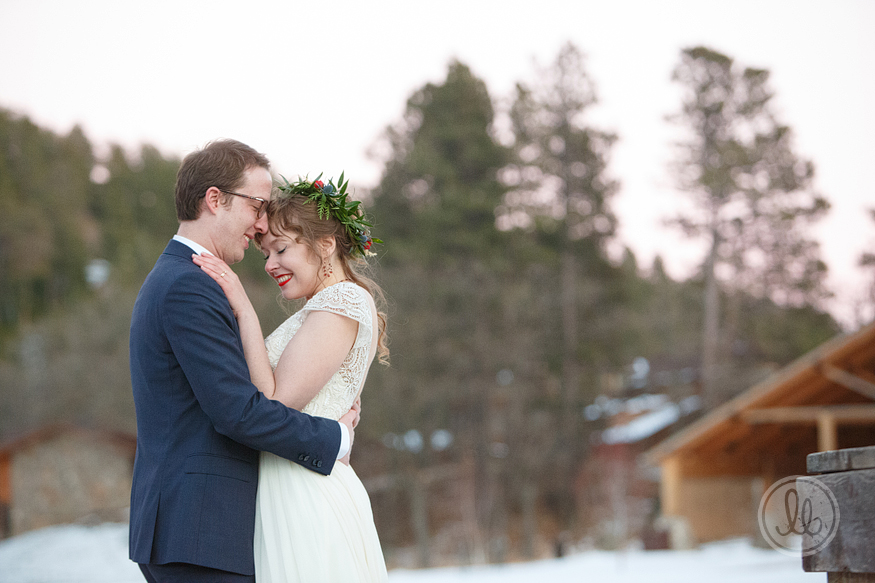 THOSE RINGS!!!!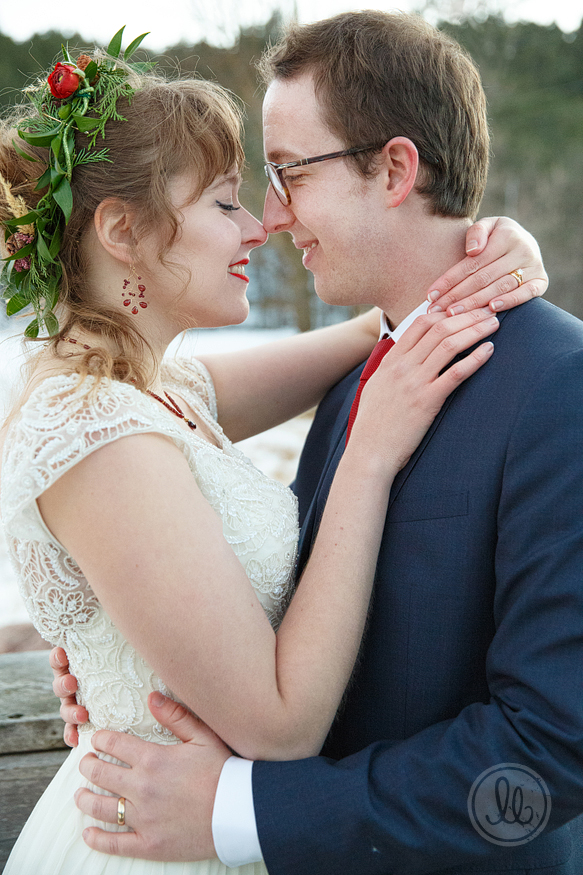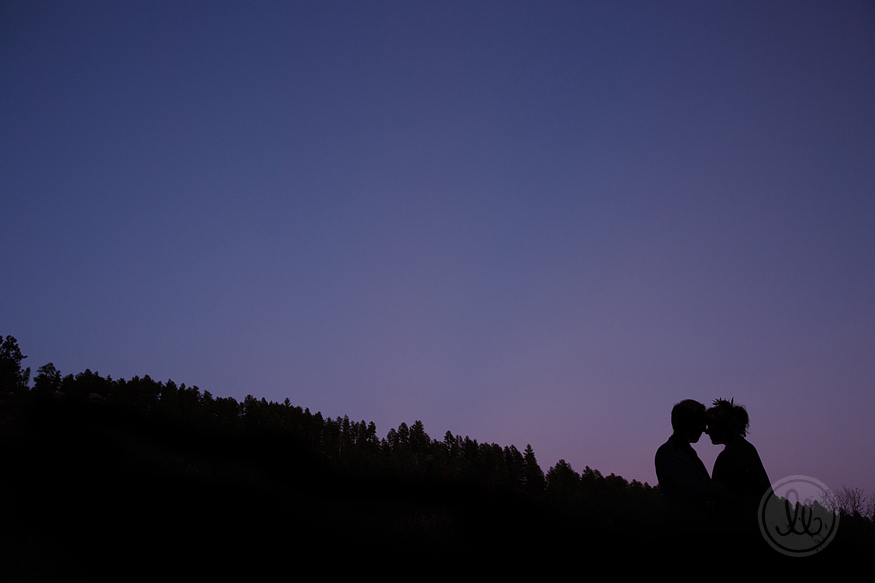 With their small guest list, they were able to have dinner in the original dining room at the State Game Lodge.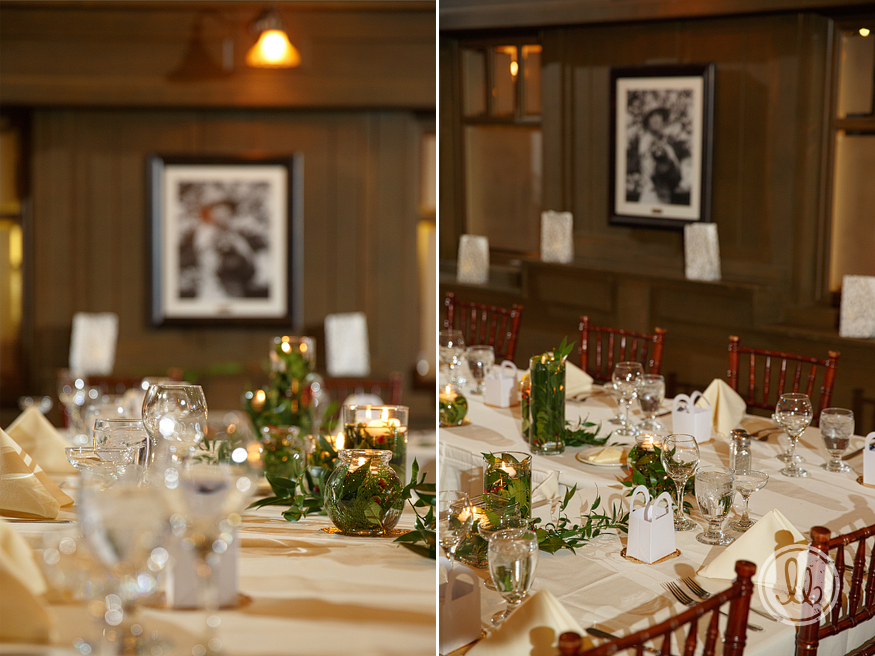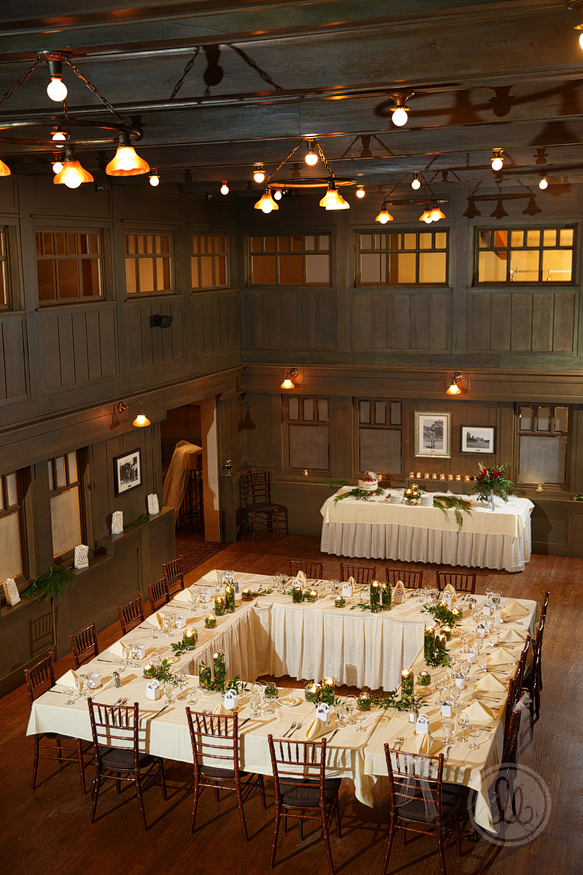 Joe + Victoria – THANK YOU SO SO MUCH for daring to trek through the slush and ice and snow on your wedding day. I hope these photos were worth it, and I hope that they bring you all kinds of happy memories for years to come! :-)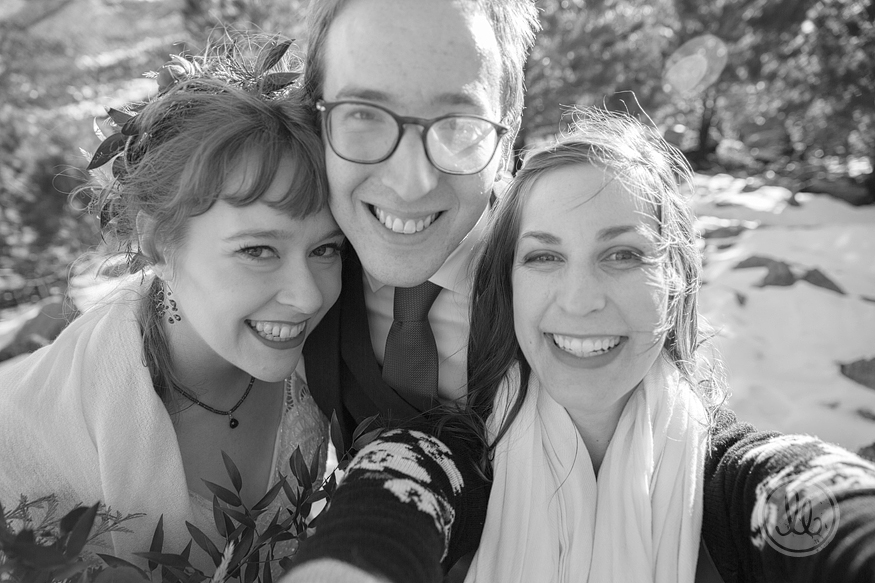 Comments
comments