John + Natalie are such an inclusive couple. They spoke to each other and their kids and their guests during their vows, and they insisted on spending as much time with everyone gathered as possible. Still, they managed to stay connected to each other through glances, inside jokes, and a hand on the other.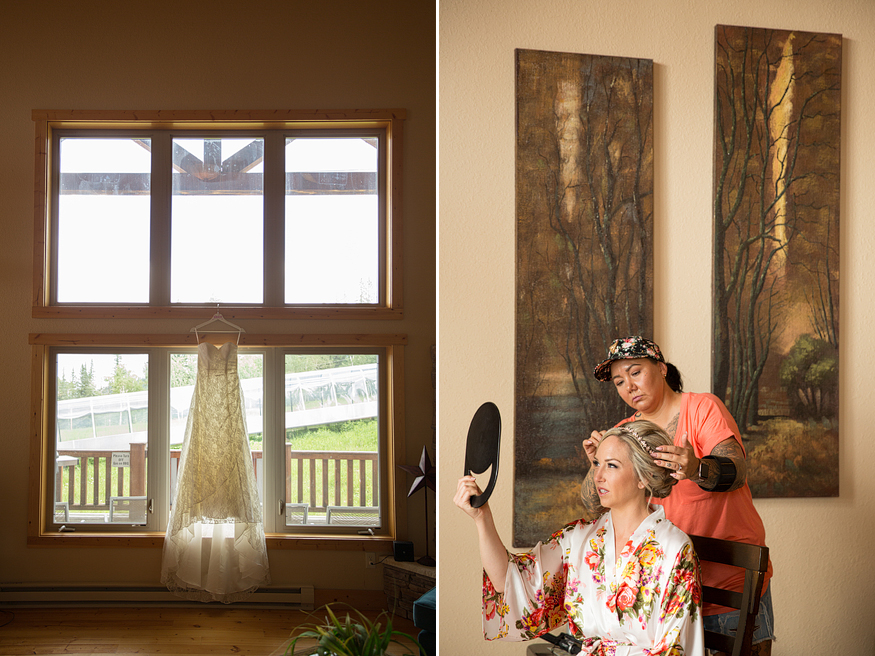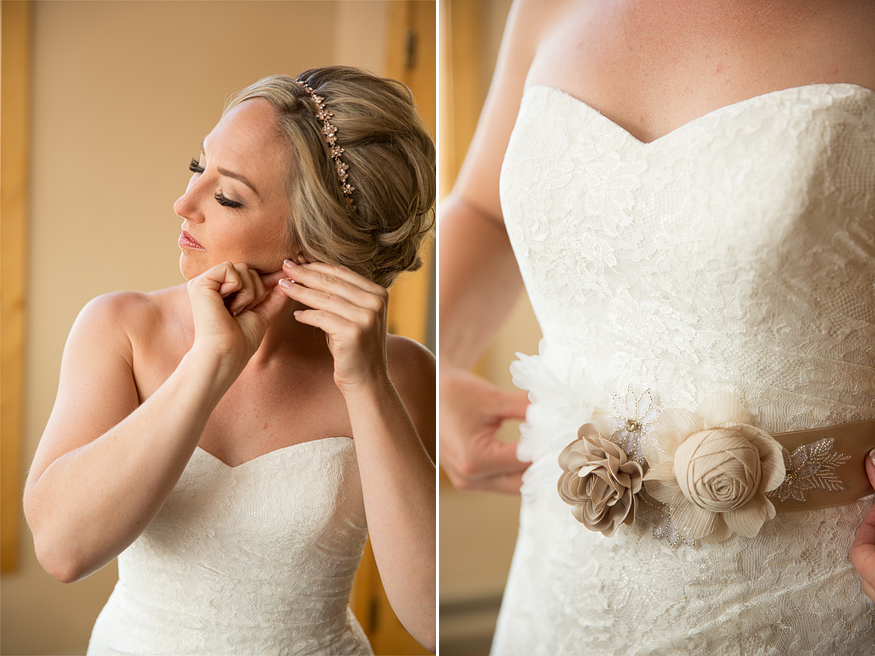 Natalie's grandfather's wings – I love little details like this!!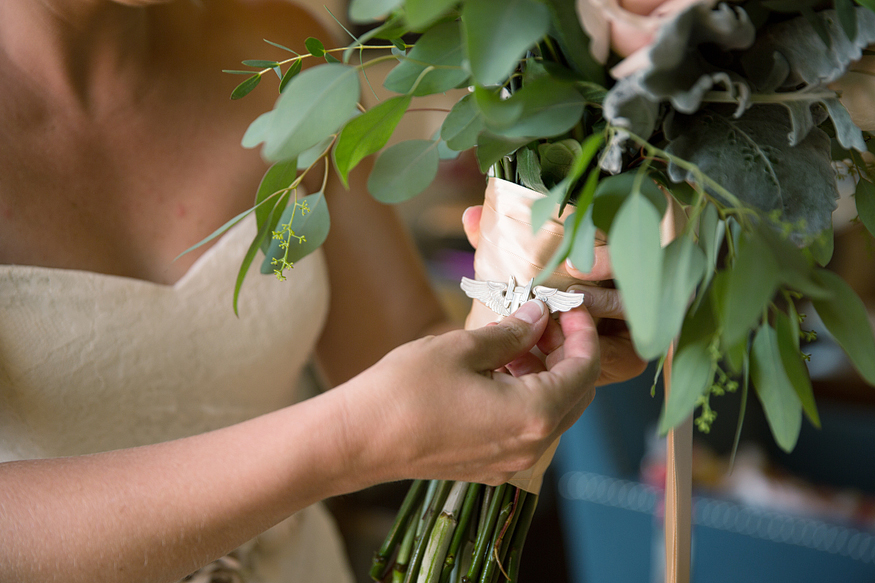 Natalie *loves* the rain, and was so excited when the clouds came over and dropped a few raindrops on them on their wedding day!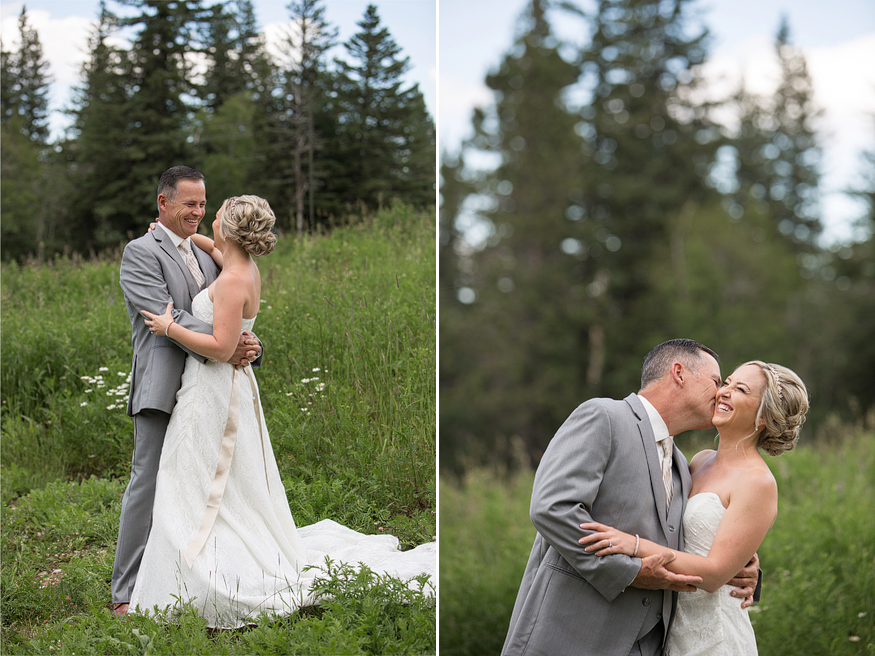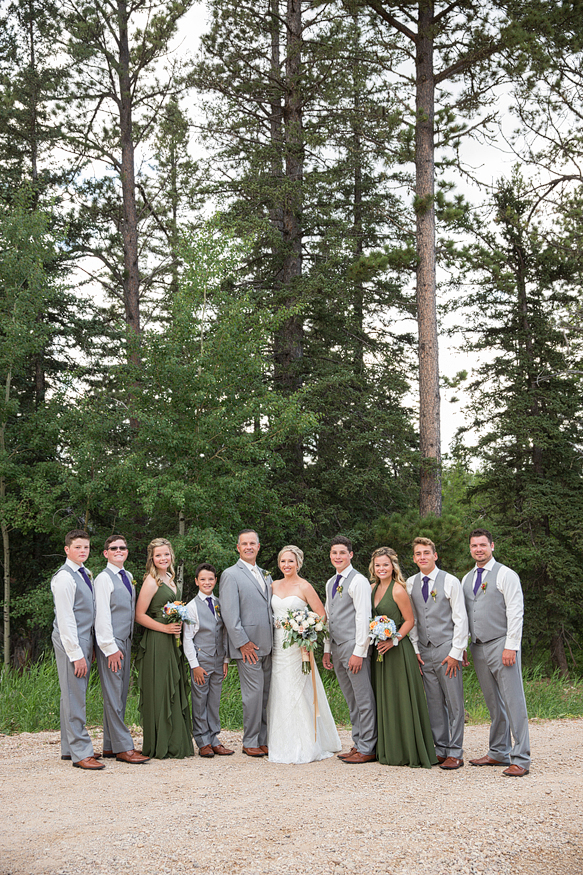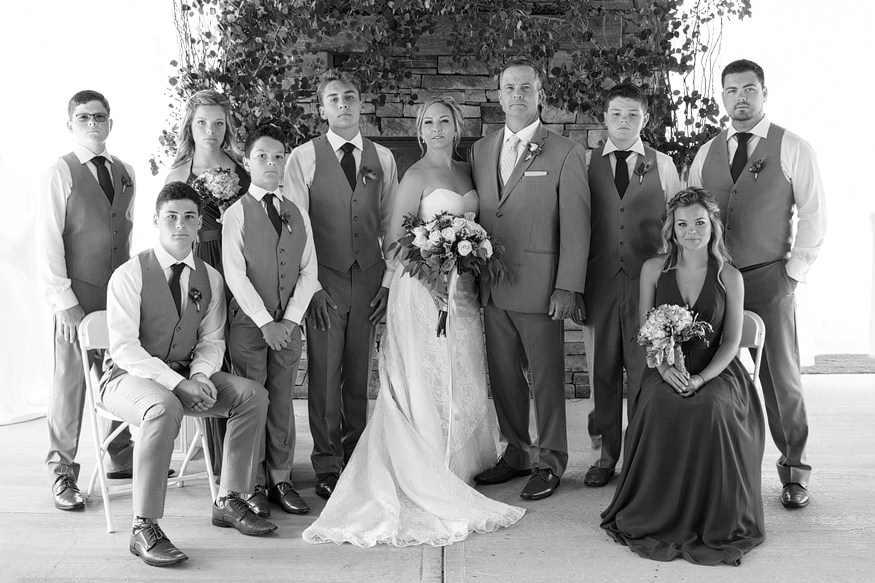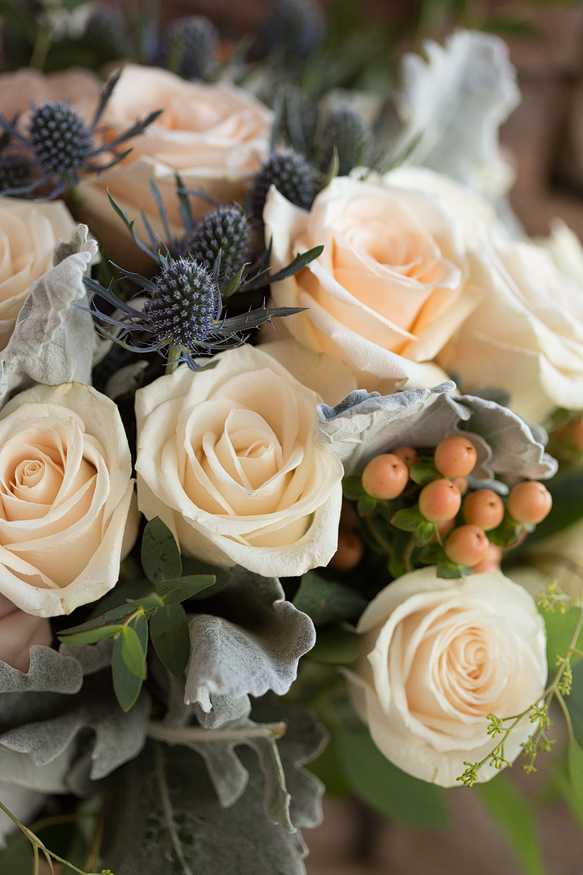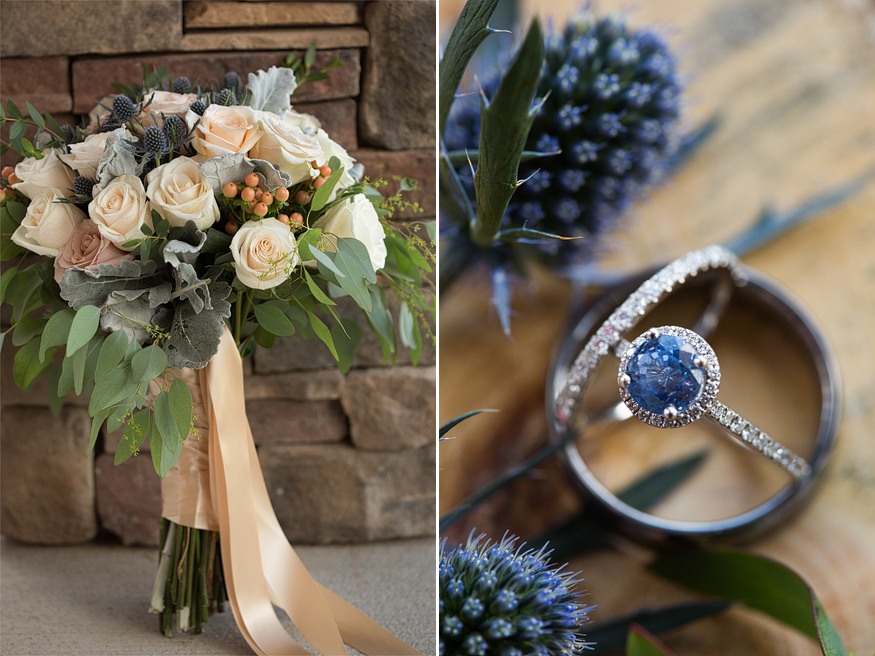 Some of those loving glances right before the ceremony! :-)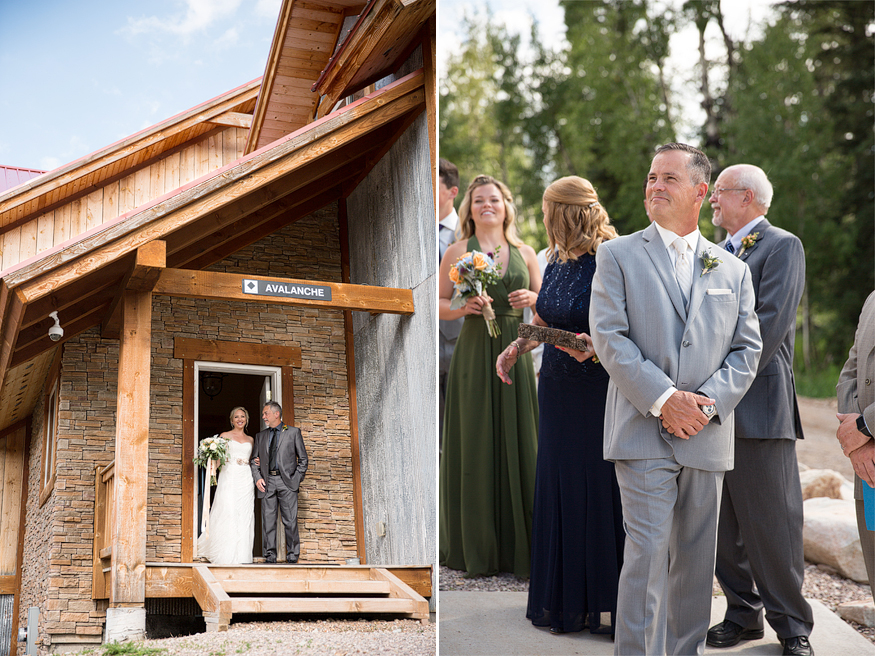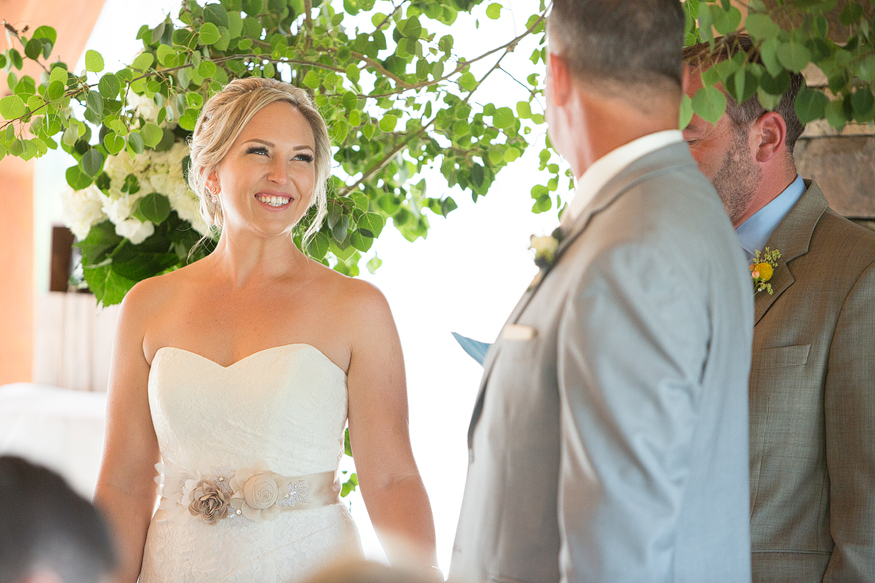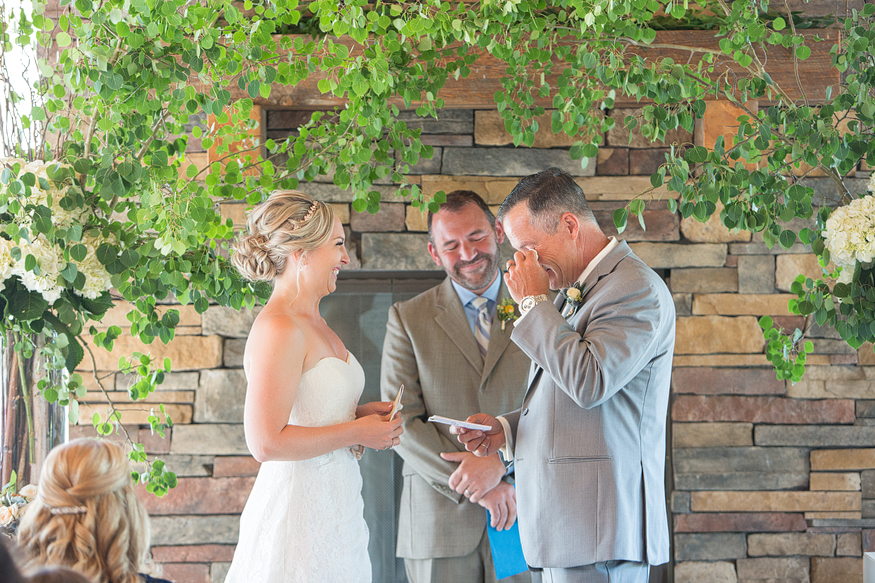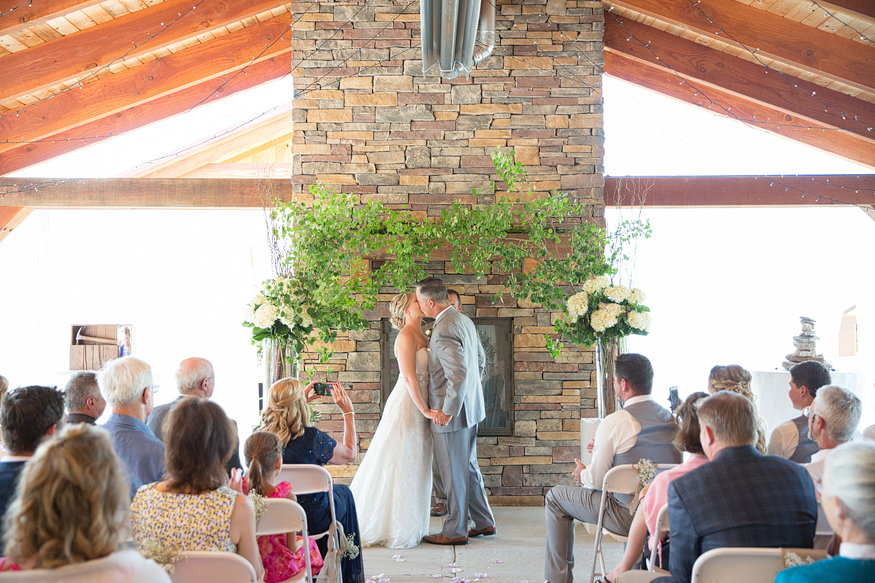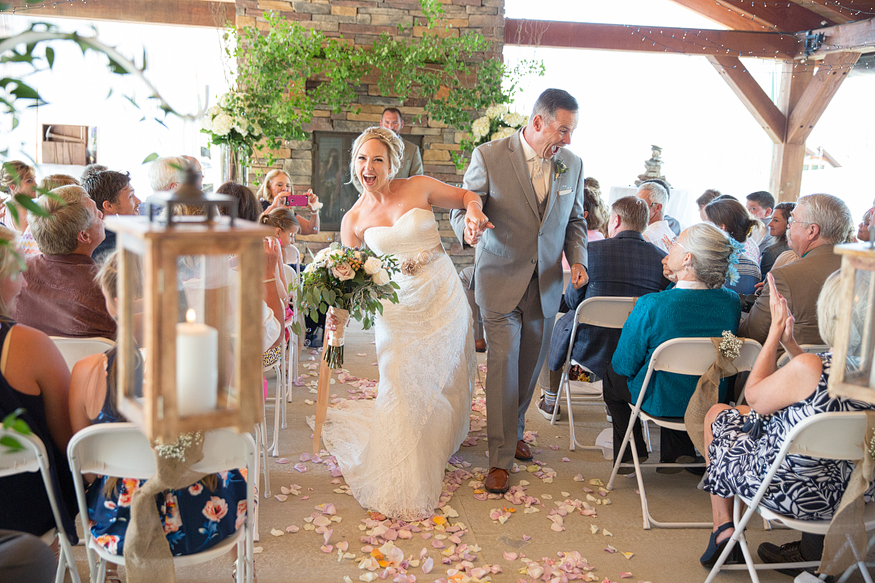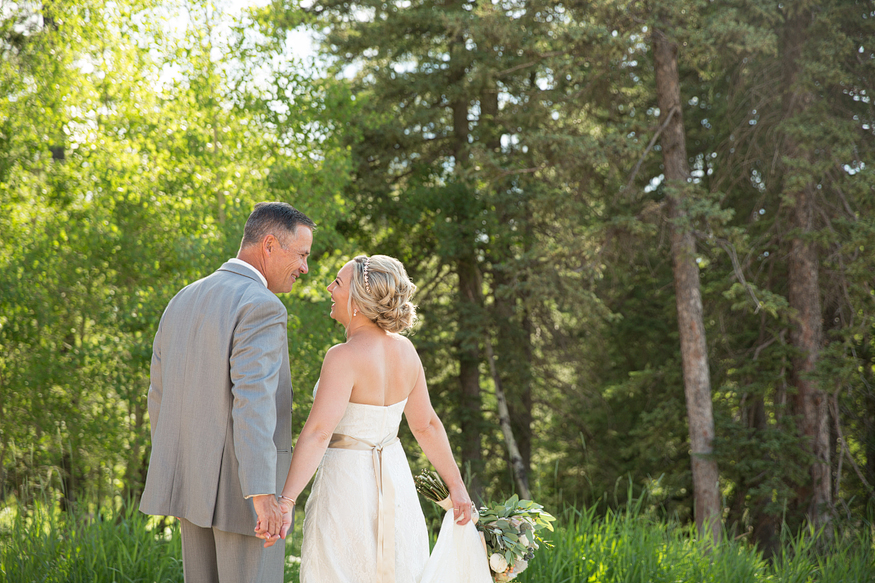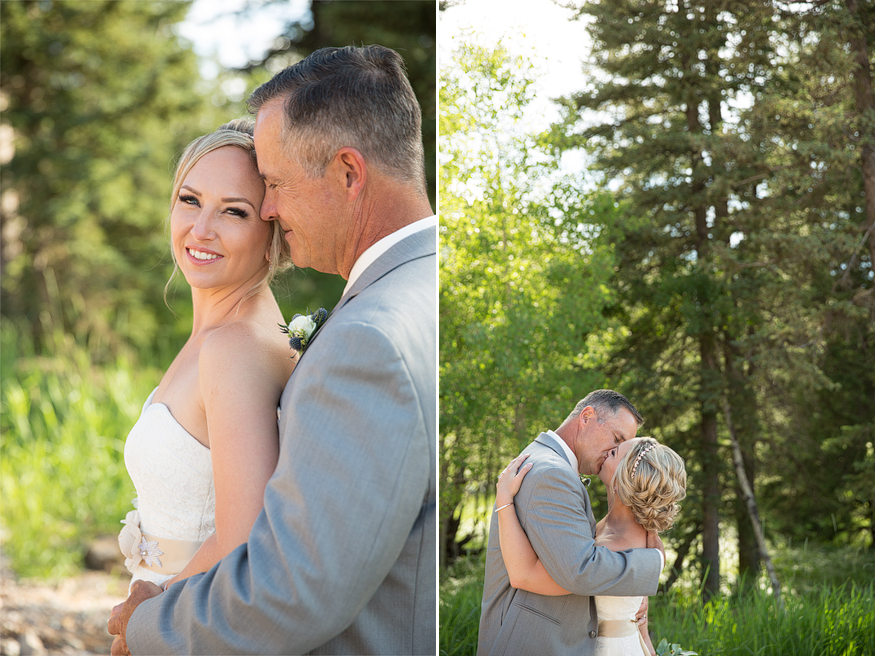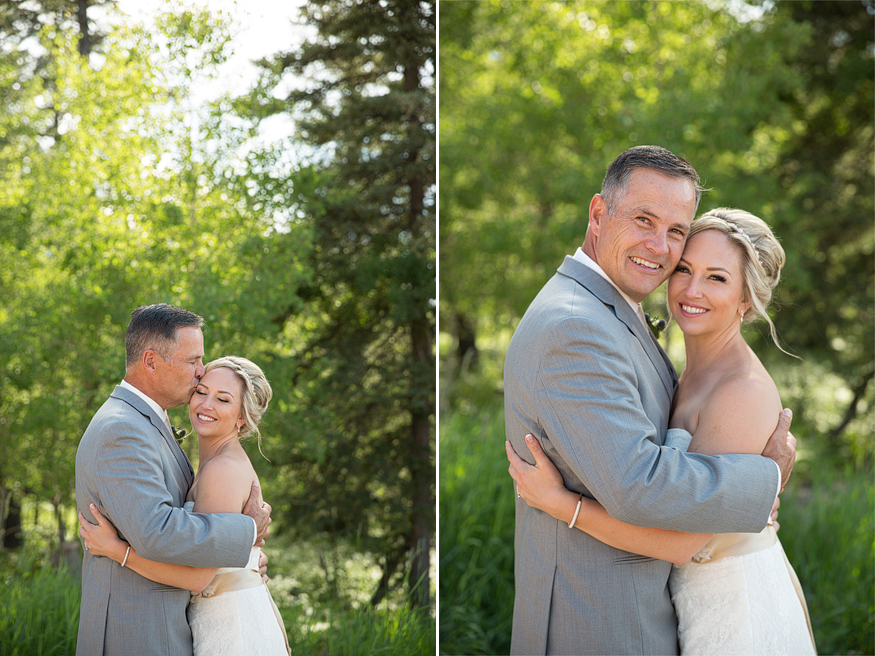 When John proposed to Natalie, they were surrounded by cairns. John didn't notice (he just kept walking until they found a secluded spot), but Natalie asked asked if he picked this spot for a reason. When he asked why (and what was a cairn, exactly), Natalie explained, "A cairn- the rock formations hikers build for each other to tell other hikers they are on the right path, they are going the right direction. A cairn is a symbol of balance and kindness in doing good deeds for others." The cove was full of them.
In the days leading up to their wedding ceremony, John, Natalie and their kids each found a rock to stack into a cairn for their unity ceremony. To remind the children that John and Natalie will always guide them on the right path, to help them find balance in their hectic lives, and to know that there will always be a hard and steadfast foundation in their home for the kids to return to. Such a lovely, personal touch!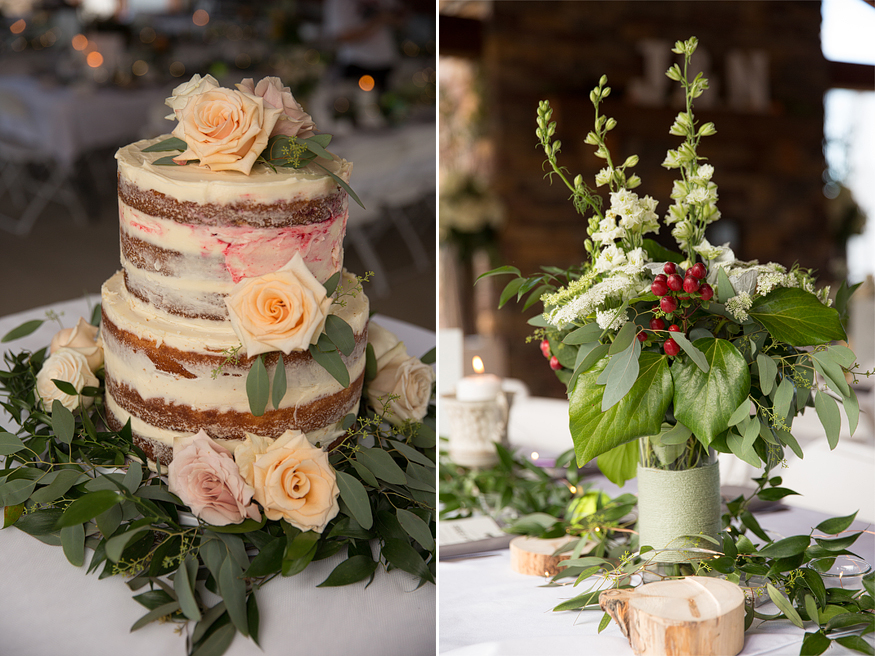 We had the perfect window of time before their reception started to grab just a few more photos. These ended up being some of my favorite from the day! (I love a good overlook!)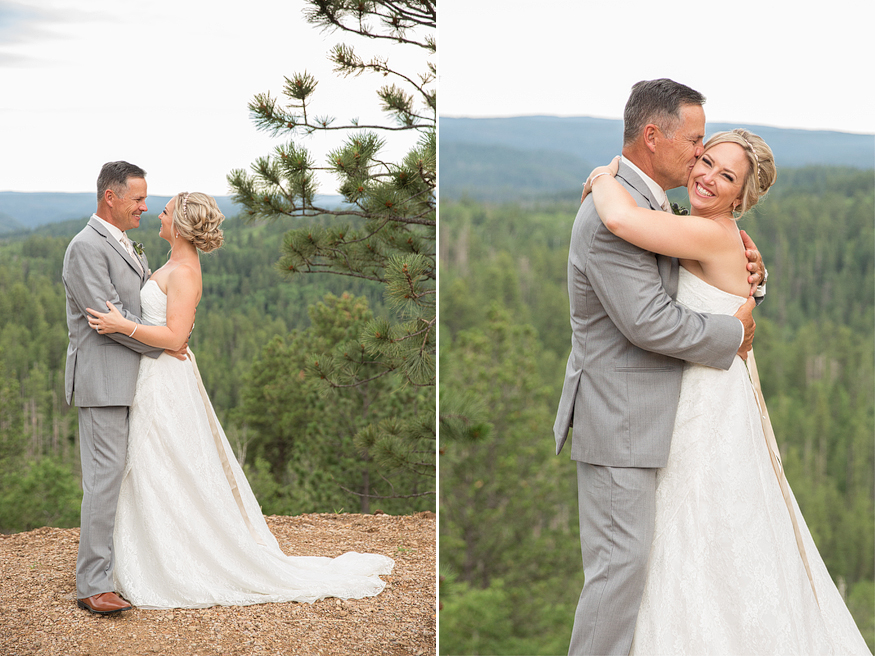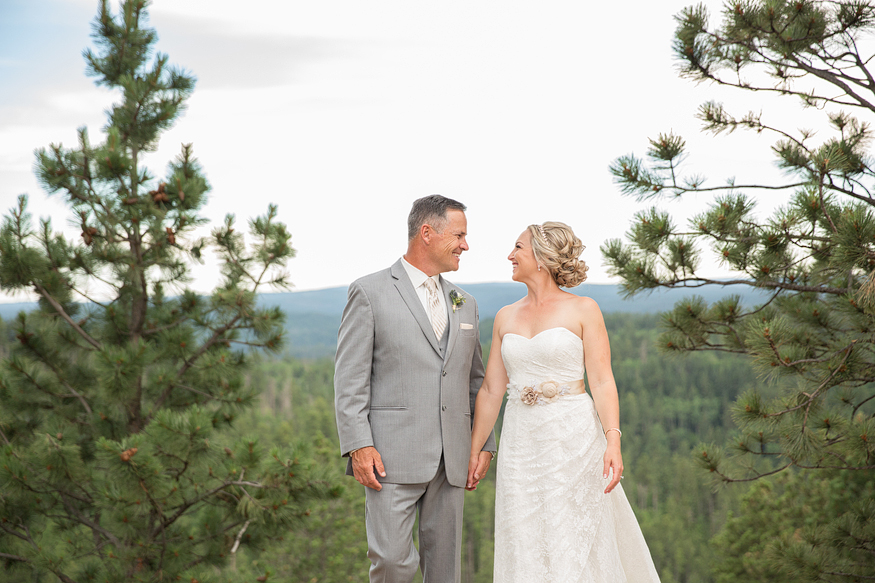 When we came back, everyone sat down for dinner and their kids each said a little something to them. It was sweet and funny, but my favorite part was John's hand on Natalie's back as they looked at and listened to the kids. Again, so inclusive towards others, while still staying connected to each other.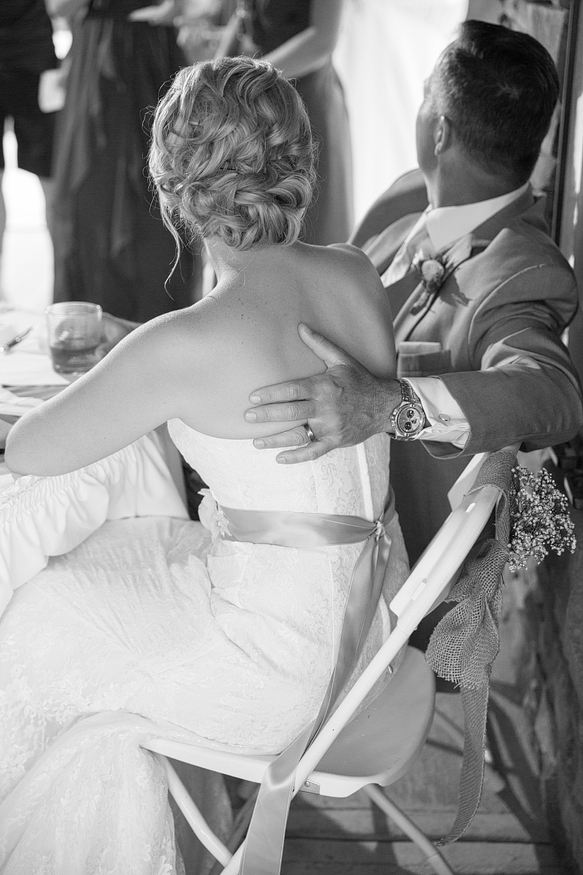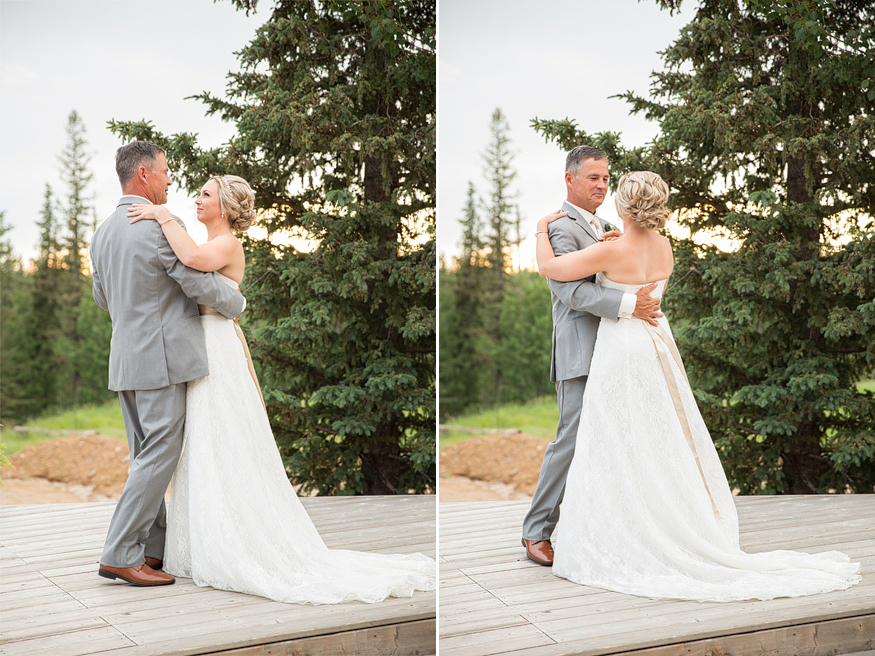 The two photos above were pretty much the only sweet/romantic dancing photos of the evening. The rest of the dance looked a lot like this.. crazy moves and multiple dance-offs!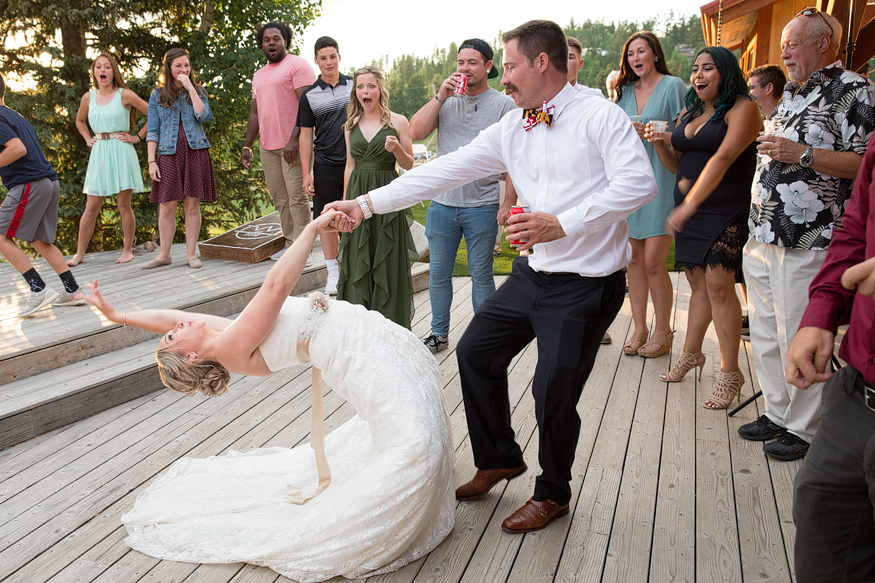 John + Natalie – thank you so much for including me in your special day! You and your family are so kind and fun, and I loved watching all of your interactions throughout the day. I hope you had a lovely time in the Black Hills for your wedding and the surrounding days! :-)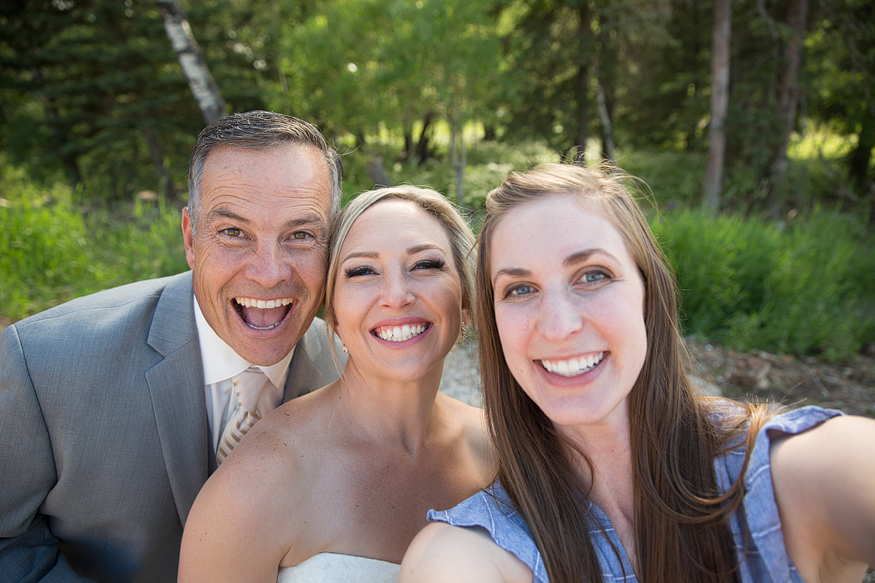 Comments
comments