South Dakota weather can never be planned, but somehow Eric + Brianna Mae timed their wedding out perfectly! We had waves of sunshine come and go, then overcast for their ceremony with just a few sprinkles at the end, rain on the drive to 'just married' photos at the lake, then the clouds parted and everything dried out for dinner!
Three details I really loved about their wedding: 1) they planted a tree for their unity ceremony using dirt from the homes they grew up at, 2) they had a live band play for their reception, and 3) they harvested their own wedding dinner!!! Buffalo and rainbow trout had never tasted better than they did that night!!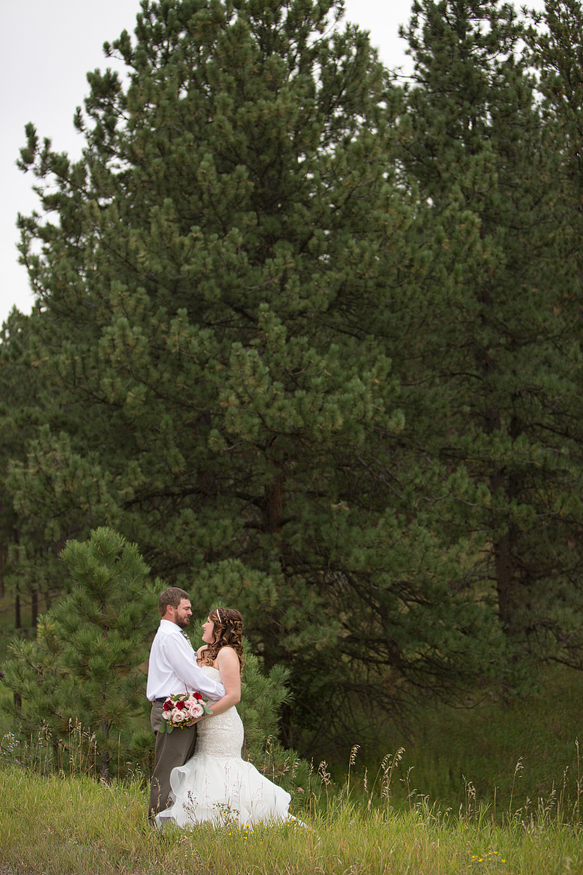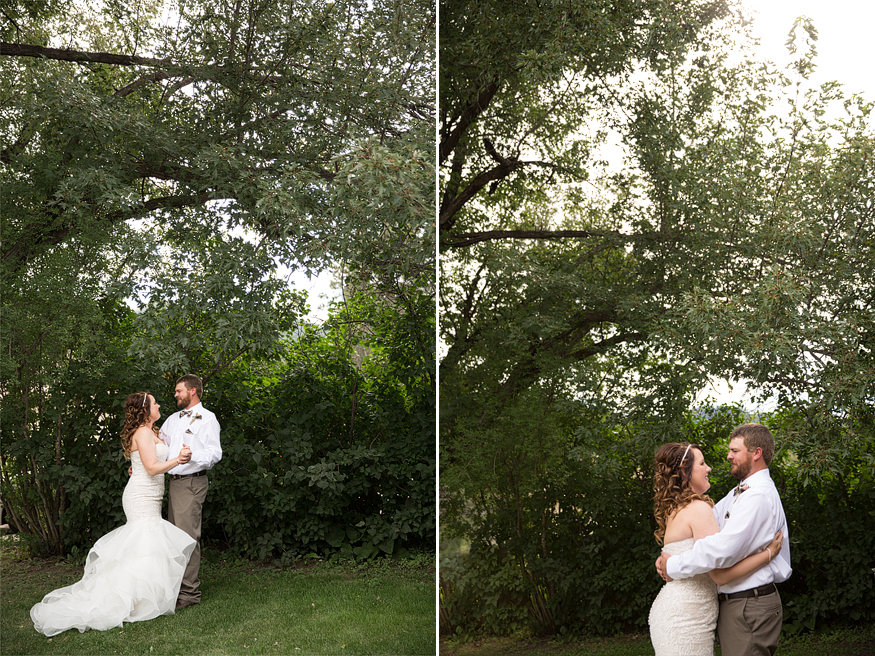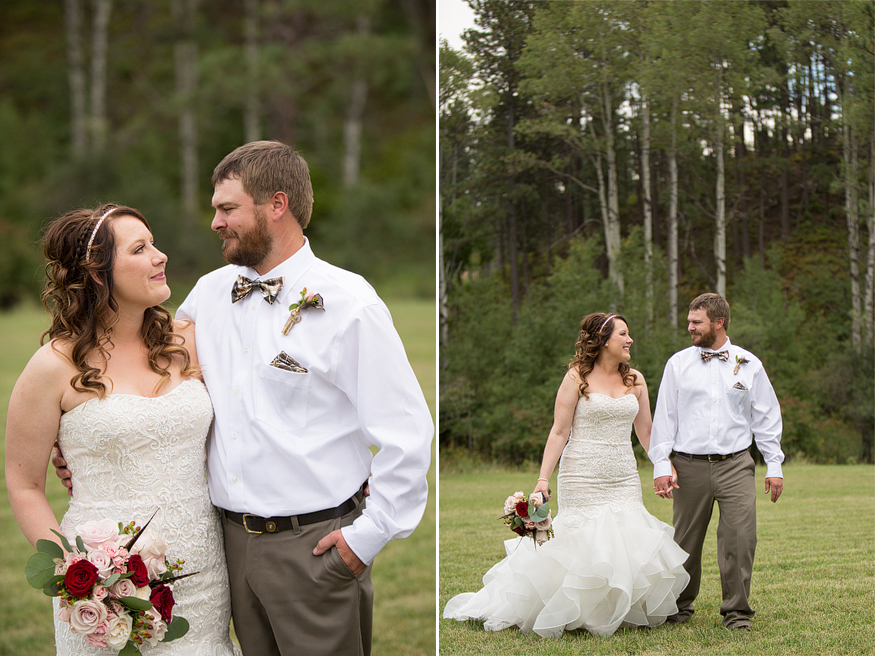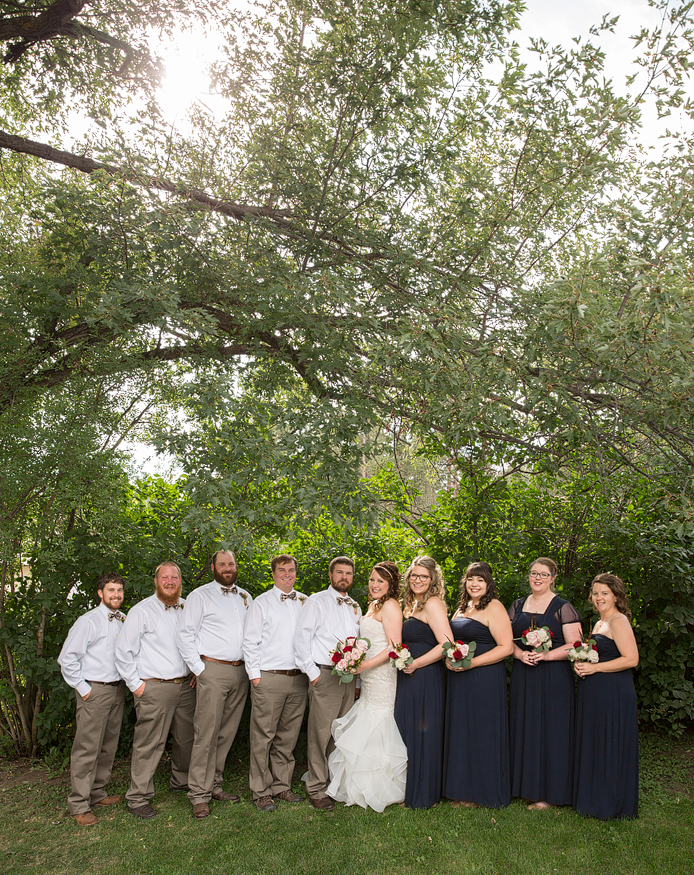 Another lovely wedding officiated by the ever-amazing Mary Maisey-Ireland from Your Joyful Wedding. Eric and Brianna asked me if I hear a lot of the same things over and over, and I really don't! Mary works closely with each of her couples to create a unique, one-of-a-kind ceremony and it's spot on every single time. One thing I did notice about this wedding was the use of fishing terms, like 'catch' and 'hook' that she seamlessly weaved into her readings.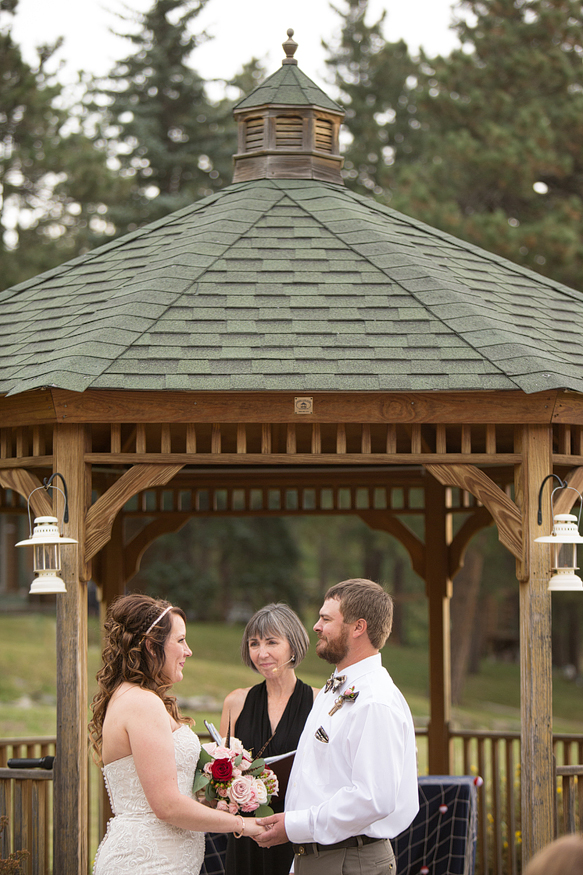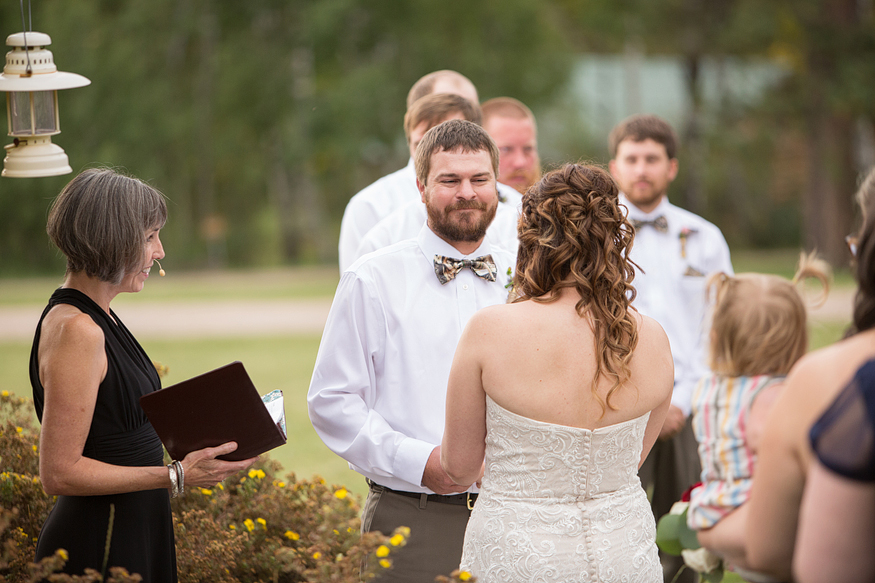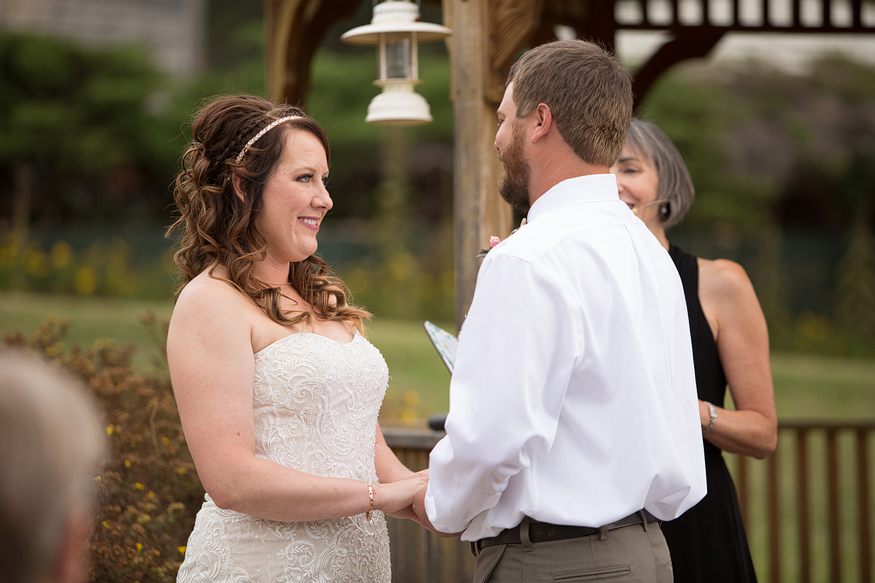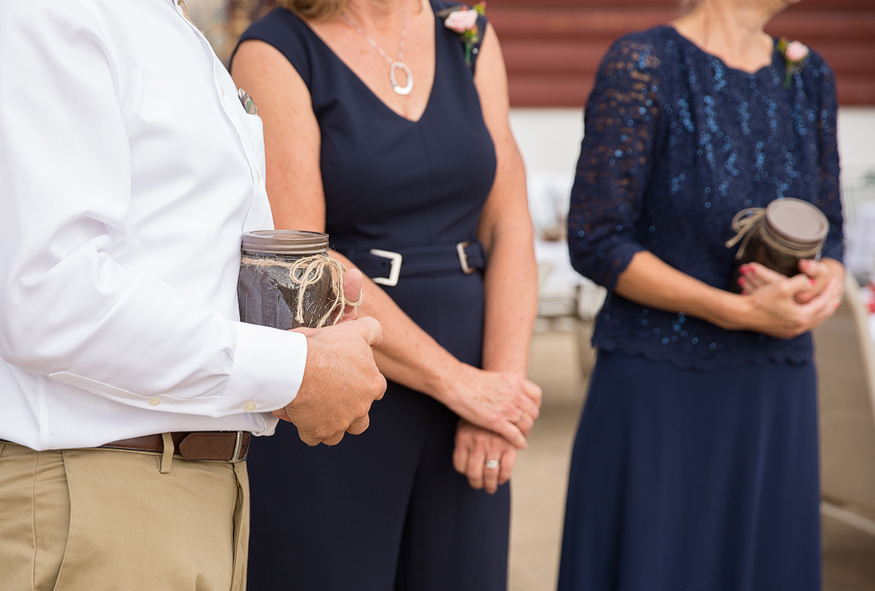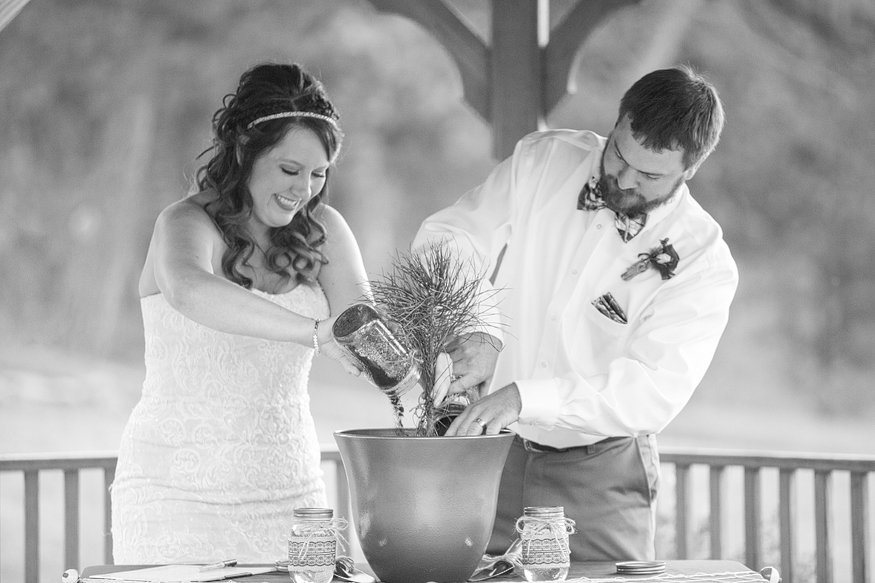 One of the most awkward, hilarious wedding exits I've ever witnessed! They picked a very special song to walk out to, and waited a solid 45 seconds until the main chorus started. Everyone was looking at them, wondering why they weren't going anywhere. But it was so worth it – it was Brianna's favorite part of the day! This here, is the queen of his double wide trailer! hahaha!!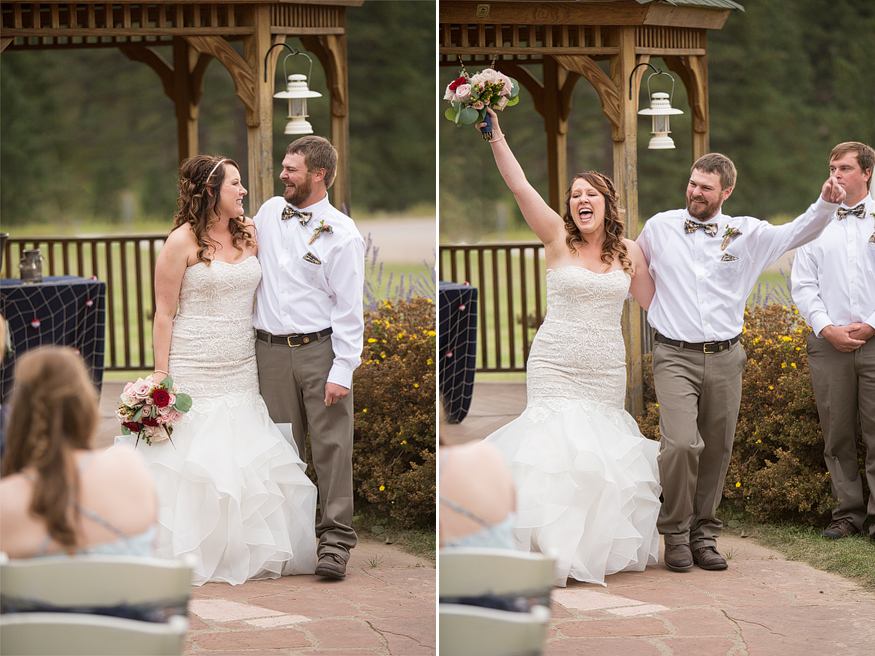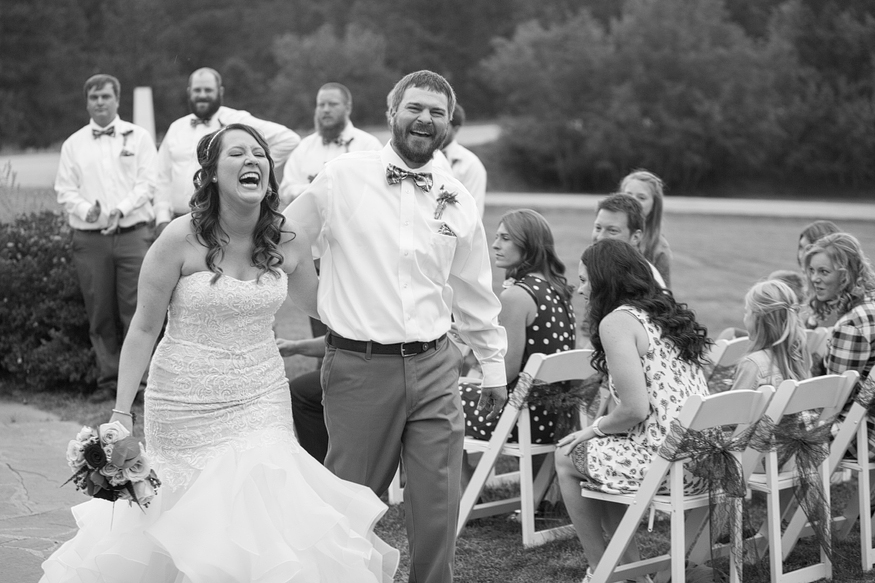 So we *almost* dodged the rain on their wedding day. The downpour let up, we walked to the shore from my car, and a little trail of a shower swept over them and created this sparkly magic!!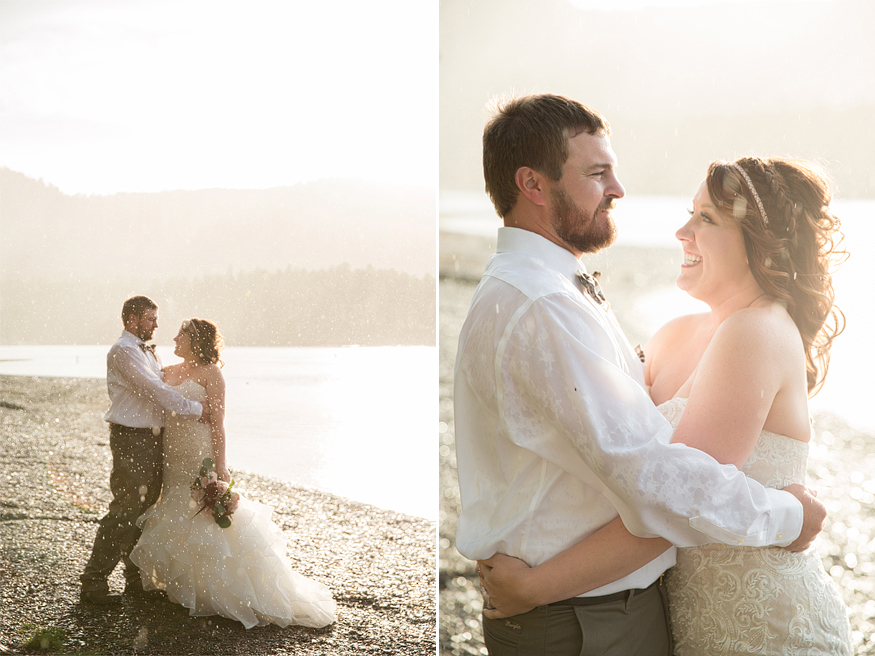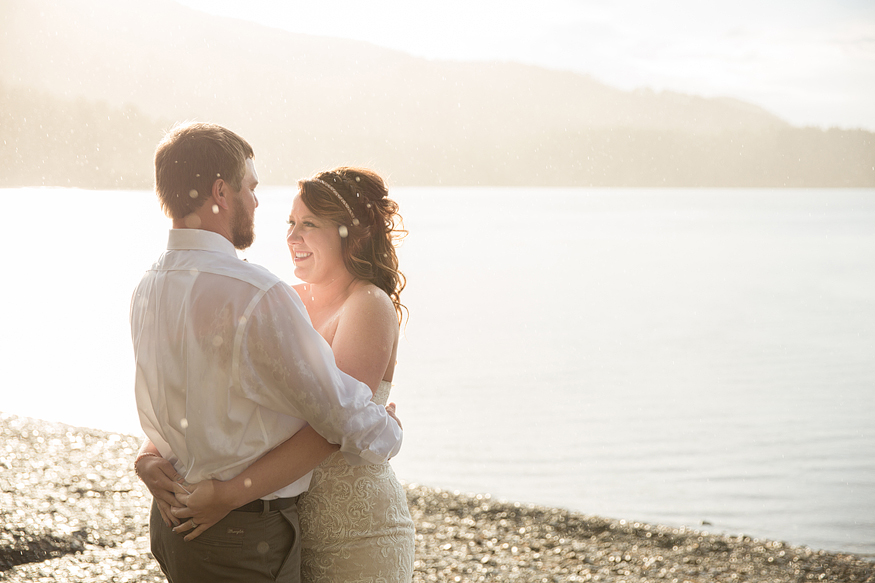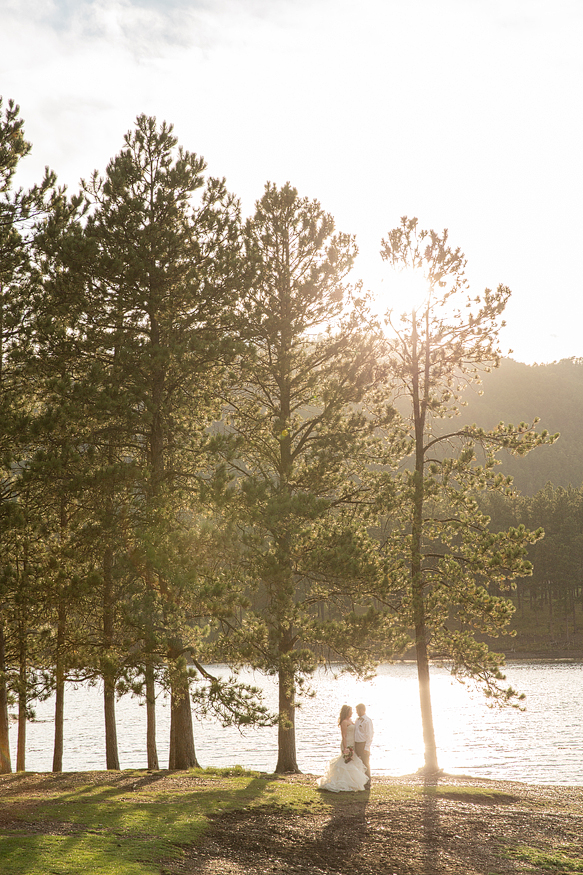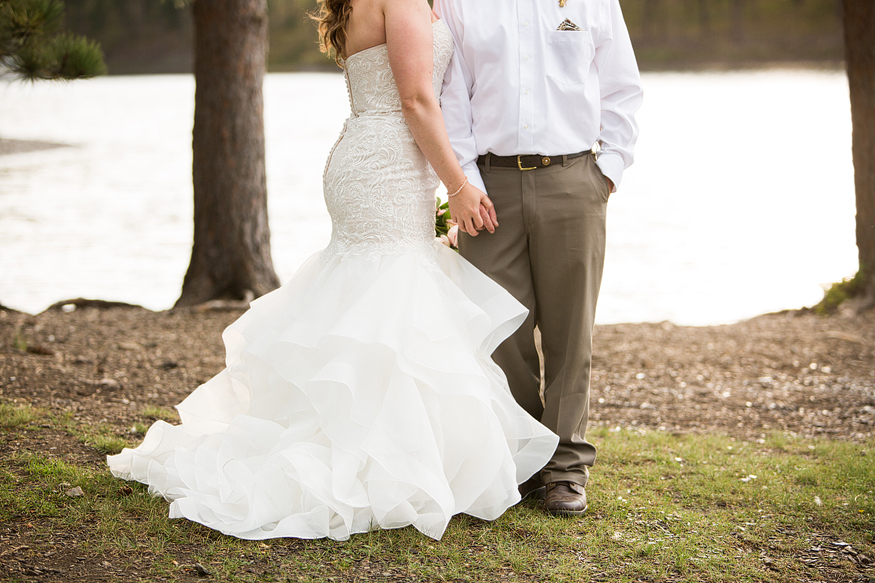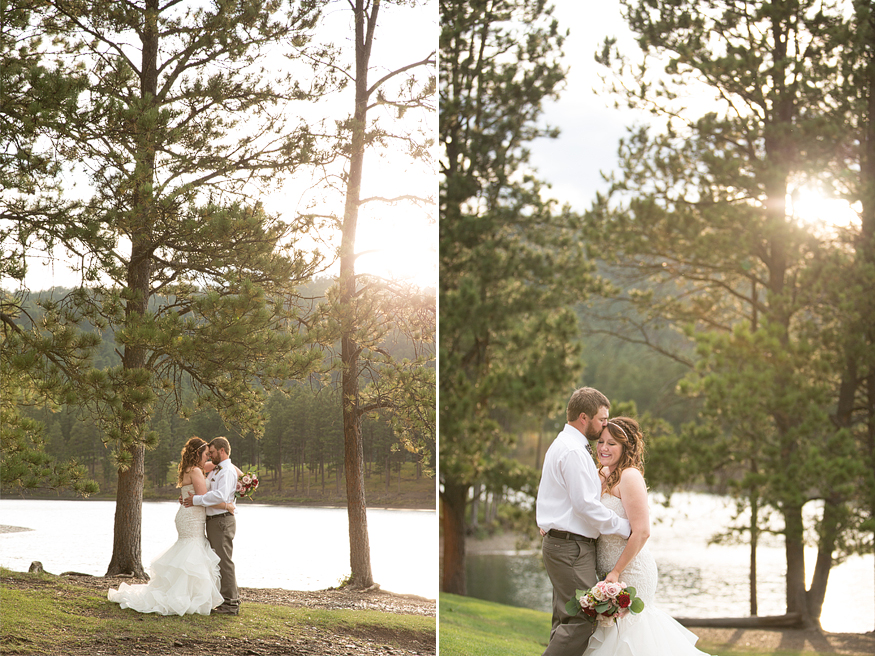 We came back to the reception and their families were switching out soaked tablecloths for dry ones, while The Friday Nighters played on. I could have watched this group play all night! With the rapidly changing weather, they had to re-tune between songs, but they all kept going and had a great time!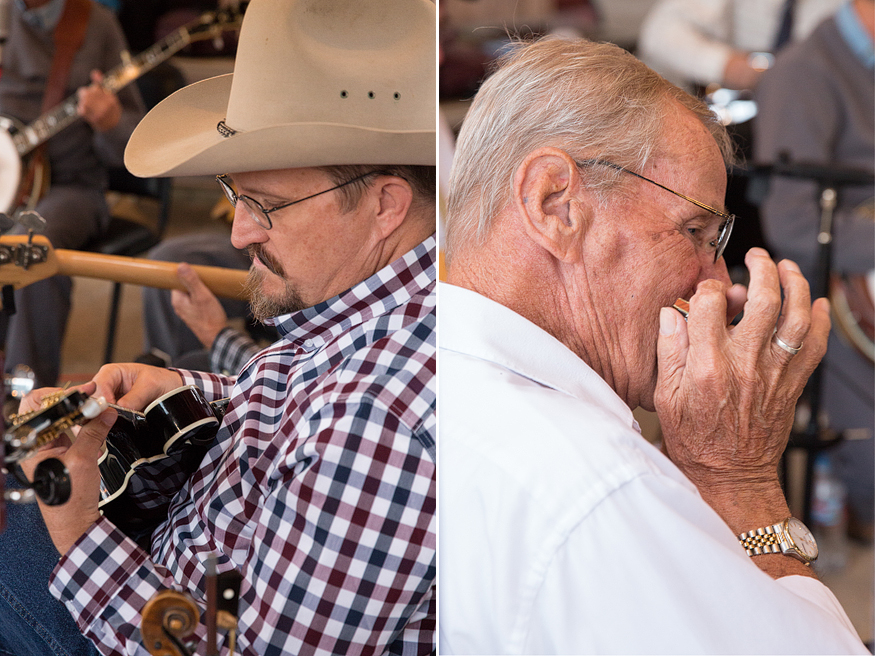 A few clouds lingered, and the Black Forest Inn provided the perfect patio for dinner.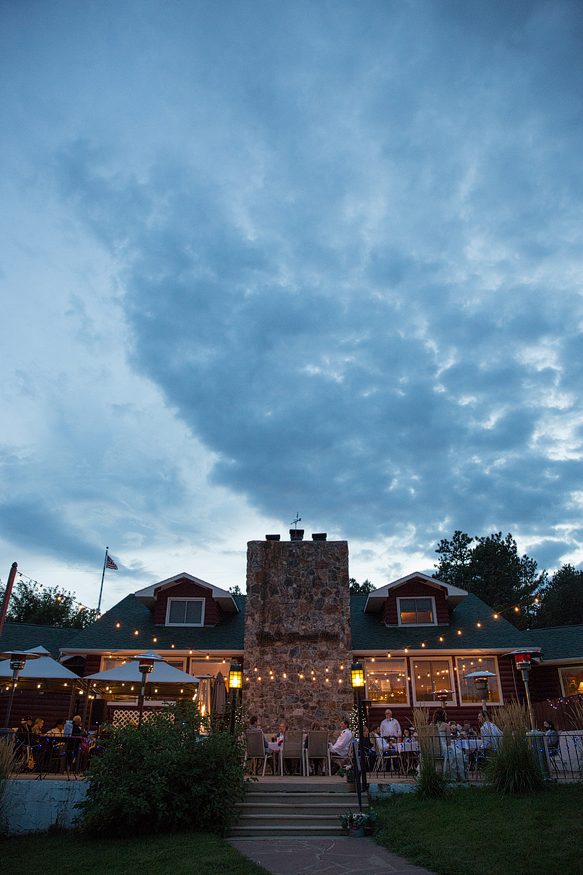 Not sure I've ever taken a picture like this before, but this was the part of the wedding they were most looking forward to (and rightly so)!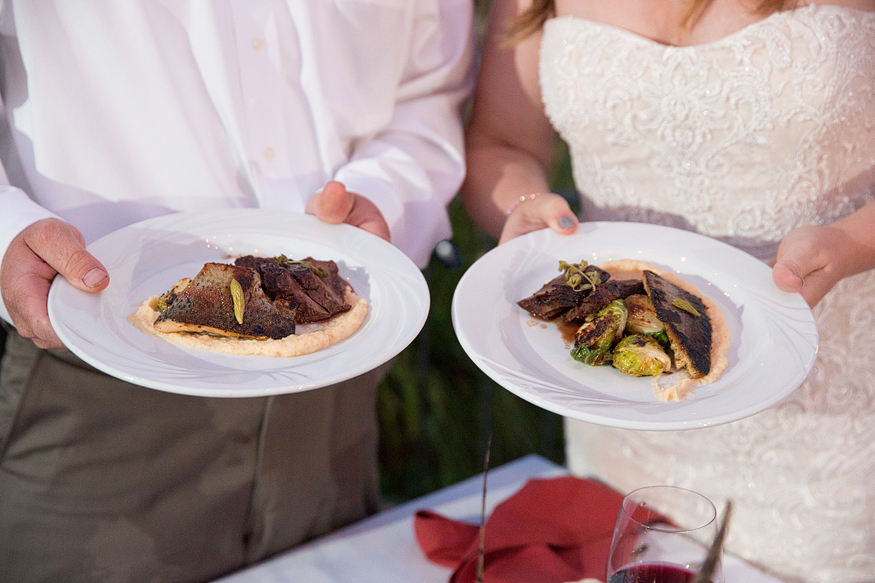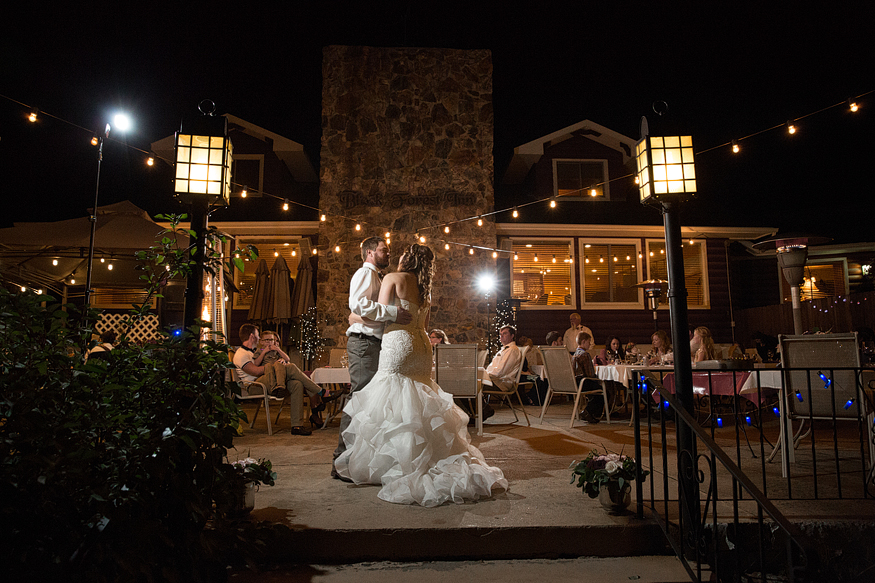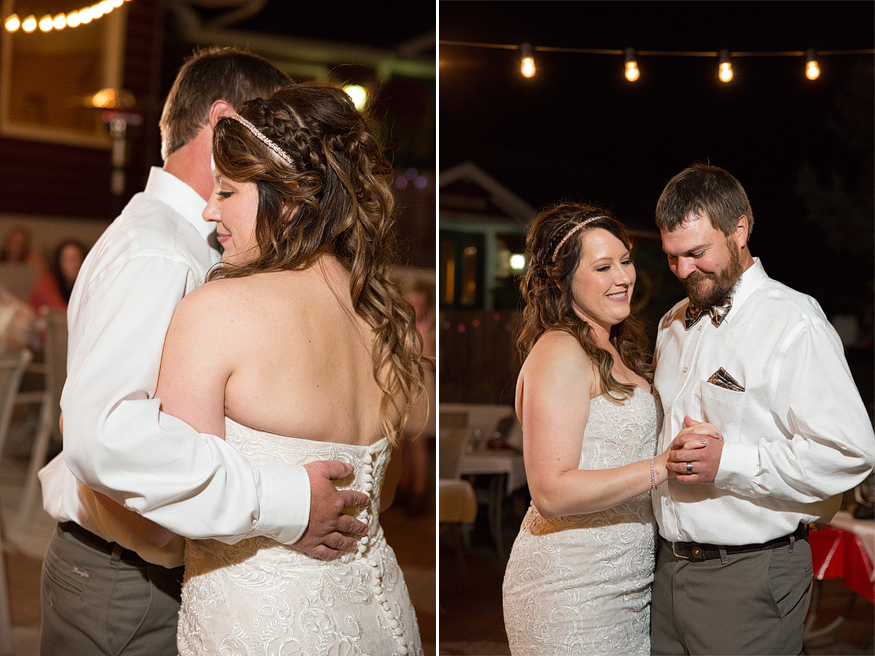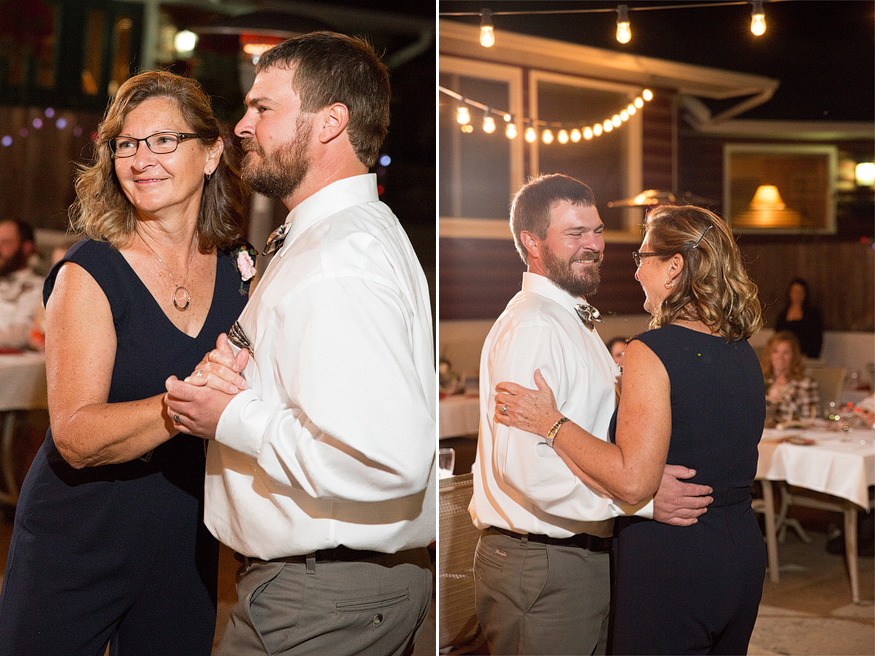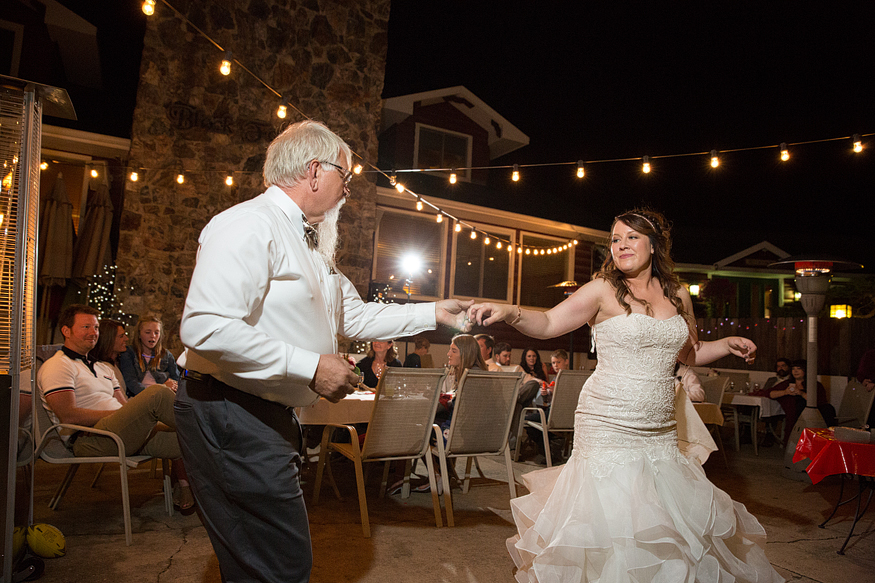 Eric + Bmae – Thanks for being so chill and hilarious! Weddings like yours are a real treat – so much fun and so little stress!!! I hope your time in the Black Hills was awesome as always. And so you know, I'm pretty sure I saw a falling star within five minutes of leaving that night, so keep making those memorable commitments to each other!! The universe is rooting for you! ;-)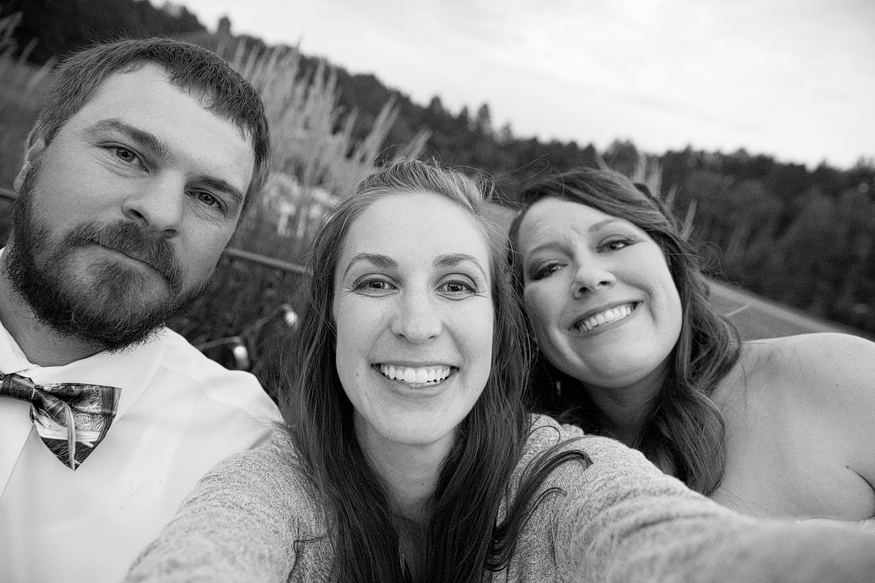 Comments
comments