Today is my 365th day of my 101 in 1,001 goals project.
So far I have completed 26 goals. 17 of those are posted on the blog. The completed goals that are not on the blog will be coming soon! Except for goal #47. Have a coffee date with Paige. We had a coffee date. I forgot my camera. So now we have to have another coffee date. :-)
I am currently working on 13 different goals. These are the ones that I have started, but take time to finish. Such as goal #11. Learn more about SEO. #46. Take a self portrait with each couple at their wedding. #27. Learn fashion photo lighting. #12. Perfect close-up ring shots.
My current tally:
101 goals – 26 completed = 75 goals left
1,001 days – 365 passed = 636 days left
Wish me luck!
P.S. I've updated my bedroom since I blogged about decorating my apartment. I found a new bedding set on clearance at Kohl's, made a few decorative pillows, found a fun picture frame at Target, and inherited the circle decoration from Lance's sister (thanks, Jenn!!).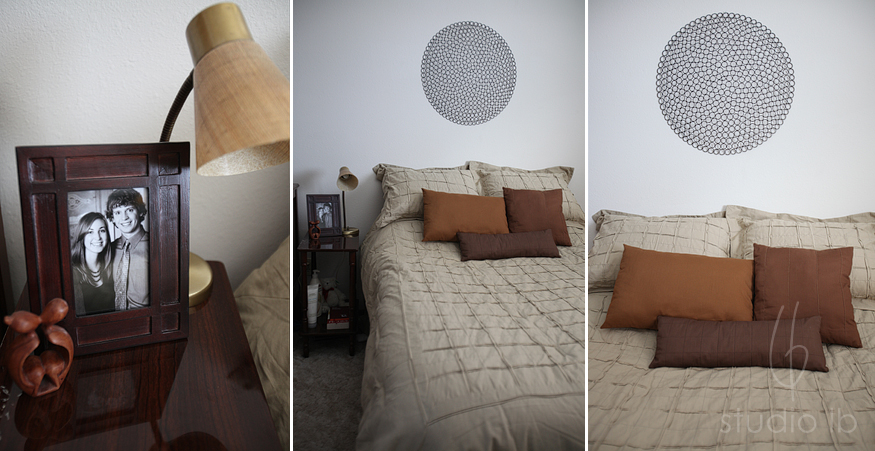 Comments
comments