David + Marcy could not have planned a more perfect September South Dakota State Park wedding. The details from Timeless Weddings & Events were so beautiful, as were the flowers from Jenny's Floral. But my favorite part of David + Marcy's wedding came from up above – the clear blue skies providing warm sunshine and the perfect breeze to keep everyone comfortable.
Also my favorite was David + Marcy themselves. After having photographed them twice for engagement pictures (because we just had so much fun the first time around and wanted to do it again), they were so at ease in front of the camera. So many last-minute wedding day details can be stressful, but the photo portions of the day were a breeze.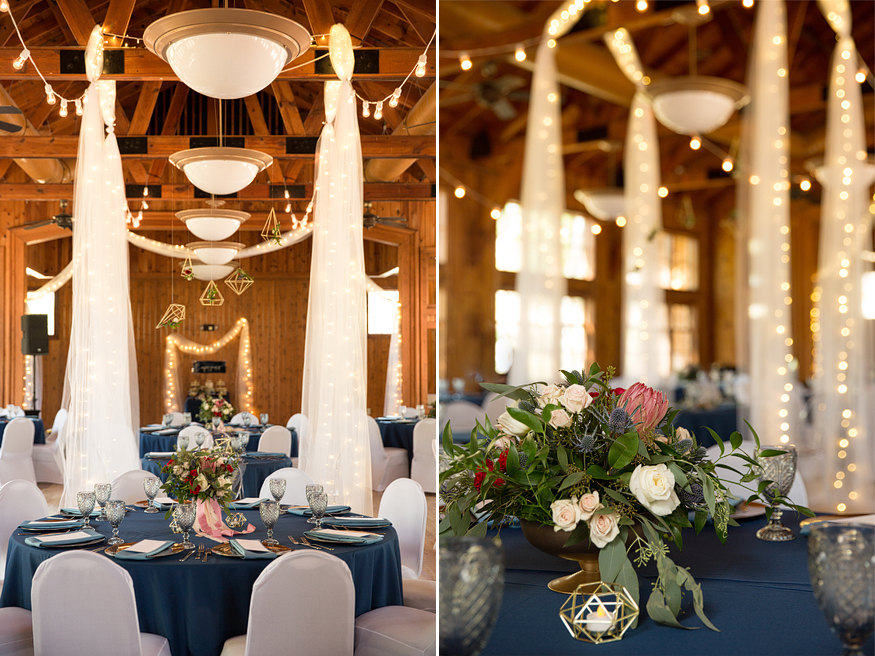 Can we take a moment to talk about Marcy's dress? You see, she had ordered a beautiful mermaid-style gown with a tulle overskirt, but after alterations were made, she could hardly breathe, let alone sit down in it! So this beautiful number was off the rack, and the veil was made specifically for her. Marcy was comfortable and so she practically radiated beauty and confidence!! And her amazing updo by Tancy at Elite Hair Design helped boost that 'beauty level' up an extra notch. ;-)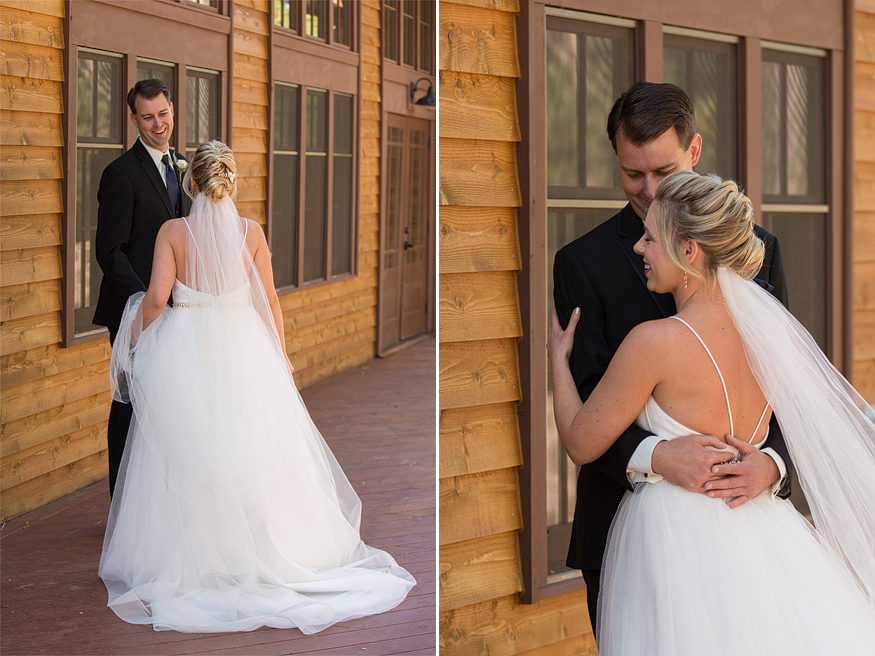 Memorial Day weekend at Sylvan Lake is nuts. Thank goodness for Photoshop! ;-)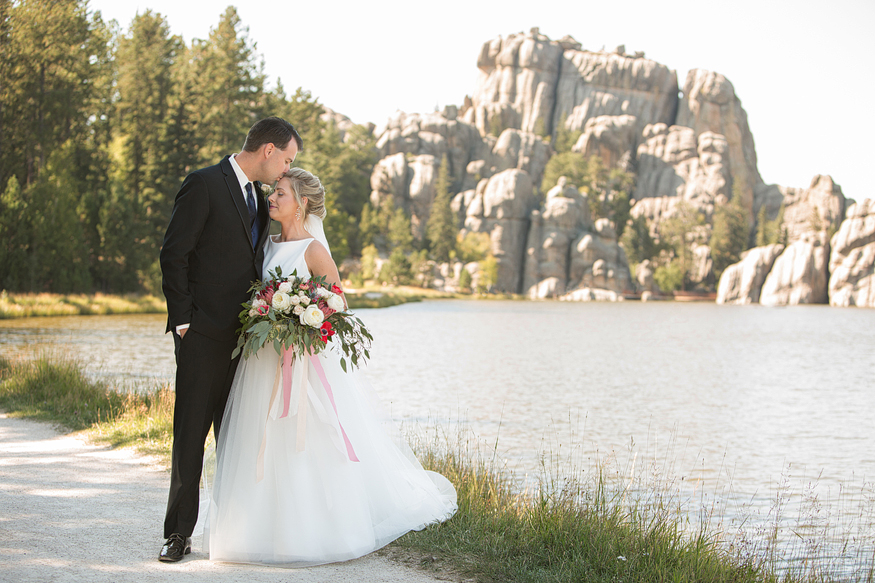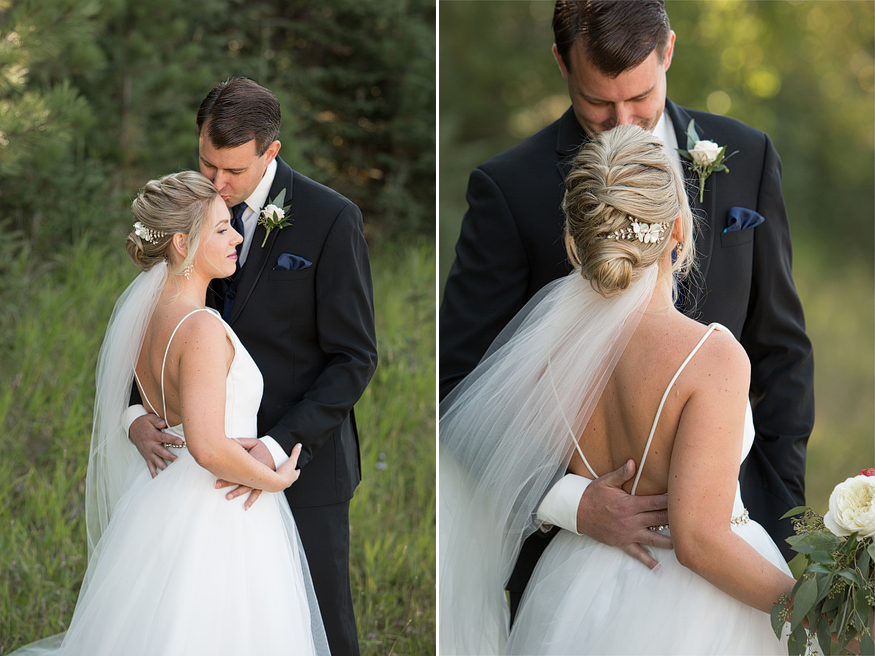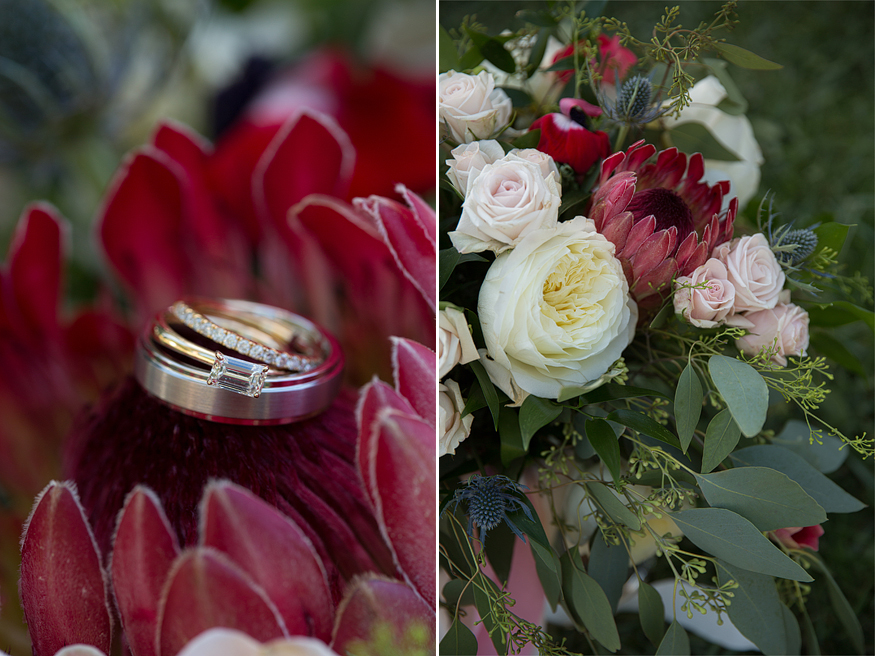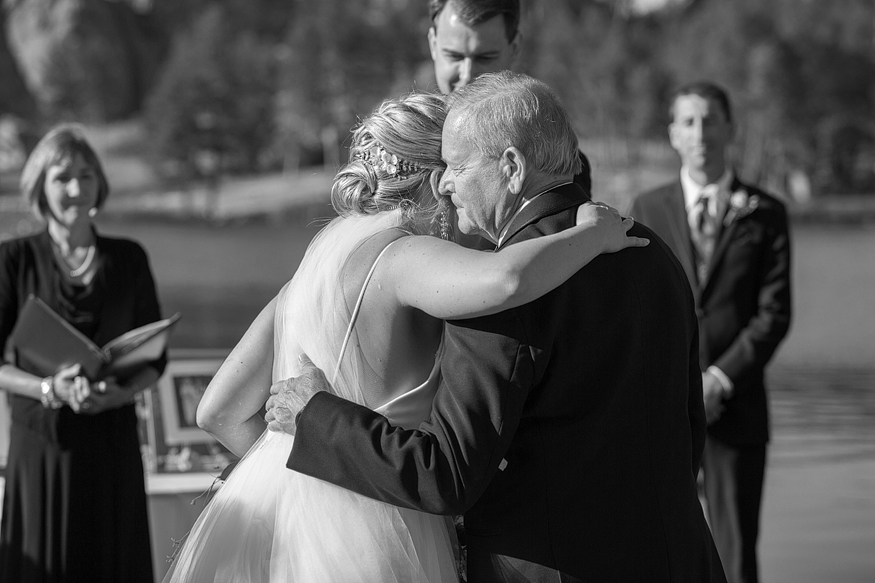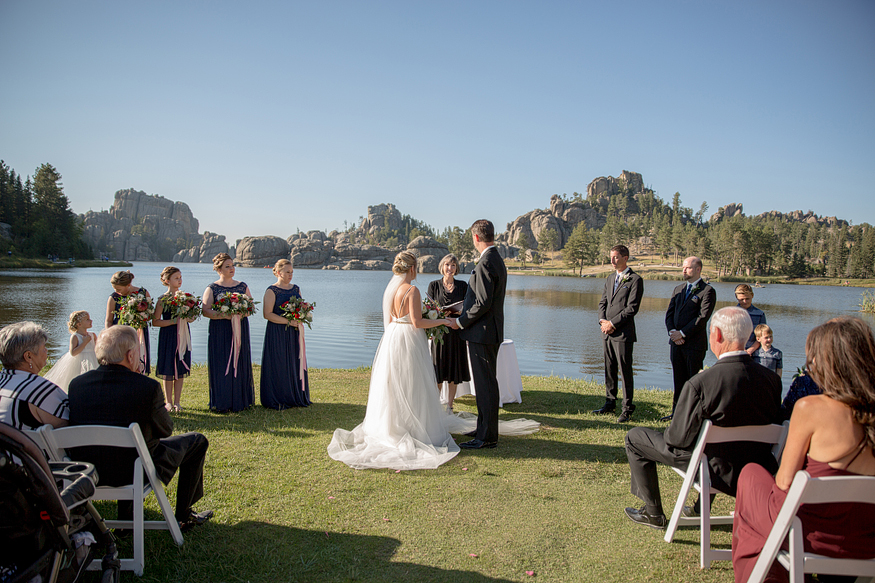 I loooooove stolen glances anytime throughout the day – especially during ceremonies when the officiant has said something that pulls a heartstring. Mary from Your Joyful Wedding creates and delivers the most beautiful ceremonies – it's always a treat and an honor to get to work alongside her!!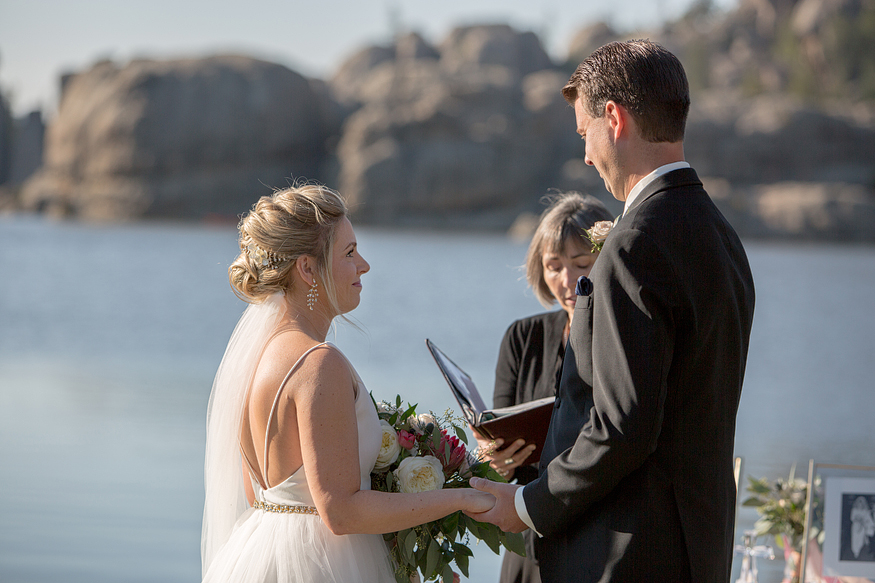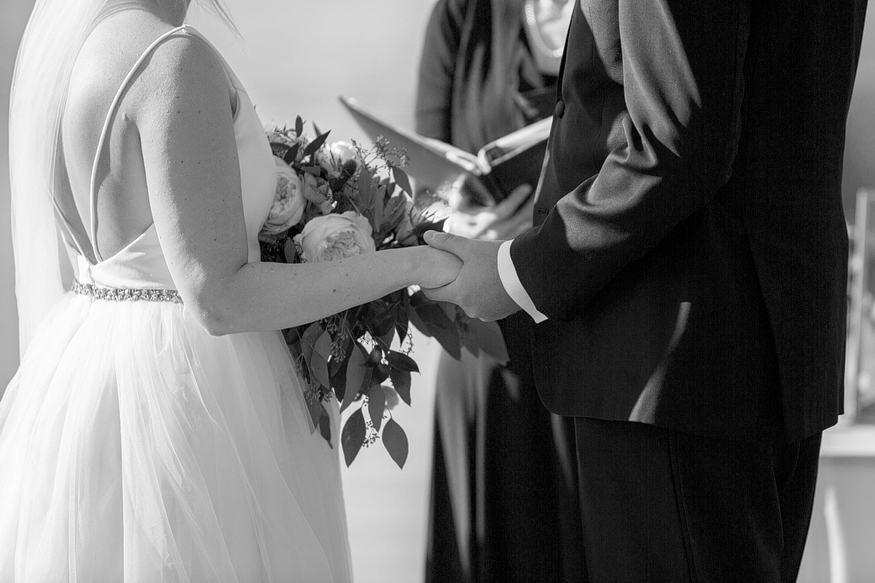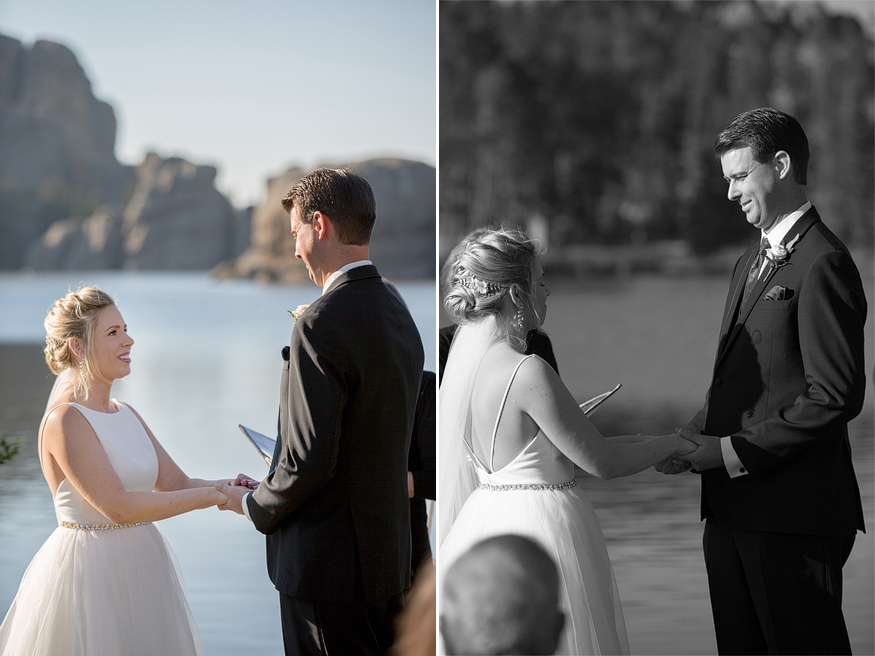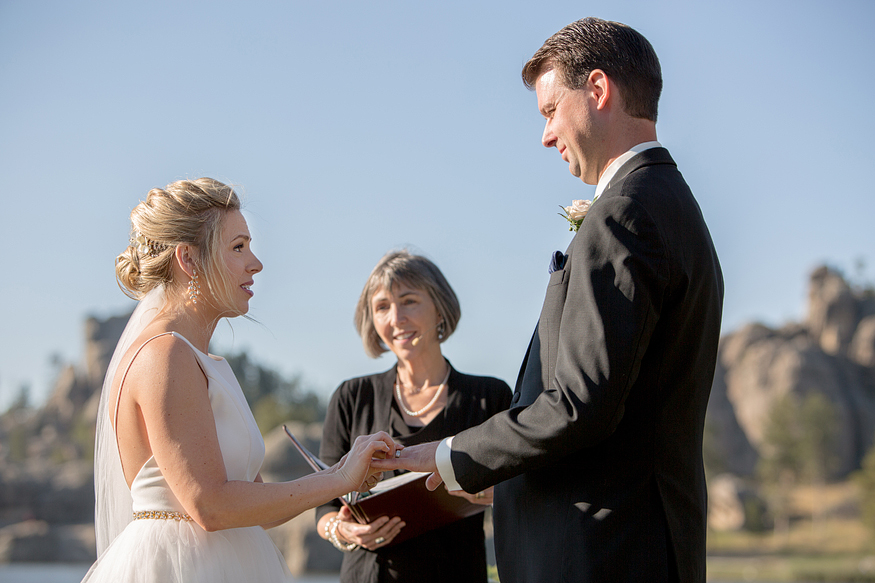 The plan for photos was to climb this rock immediately after their receiving line. The light was perfect, the amount of time before we had to get back to the reception was perfect, and the breeze was BEYOND perfect. Just you wait and see. :-)
Also, Marcy purchased her wedding shoes based on the fact that she would be climbing a rock for photos. My kind of bride right there!!! Poor David was stuck with slippery rental shoes. Oops!!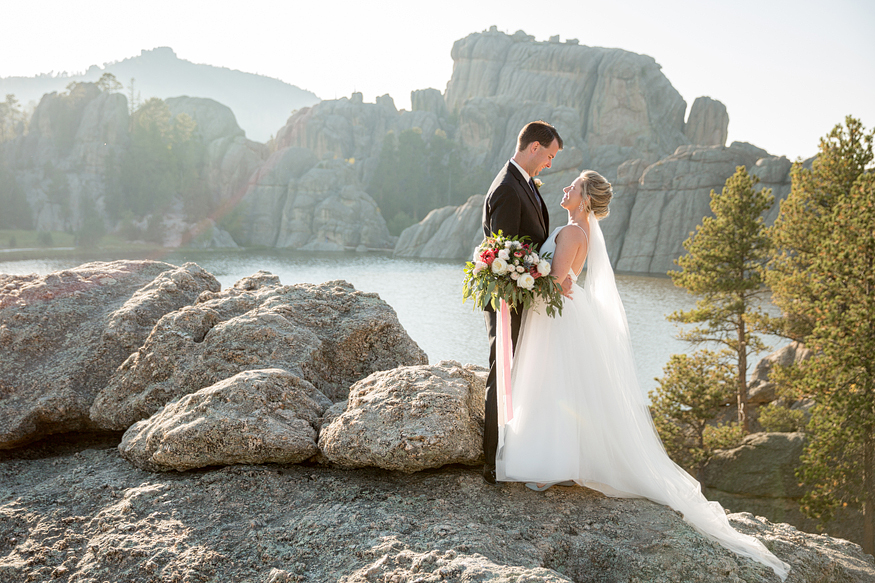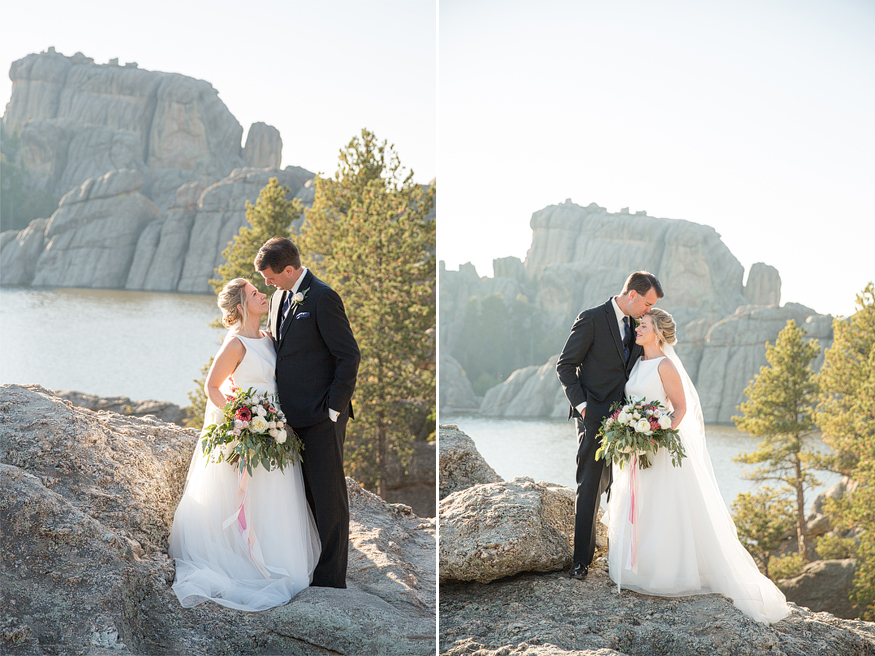 It's very possible I shed a tear when I took this photo, and I know it has caused many other tears to fall since sharing it online a couple days ago. This is exactly what wedding photographer dreams are made of!!!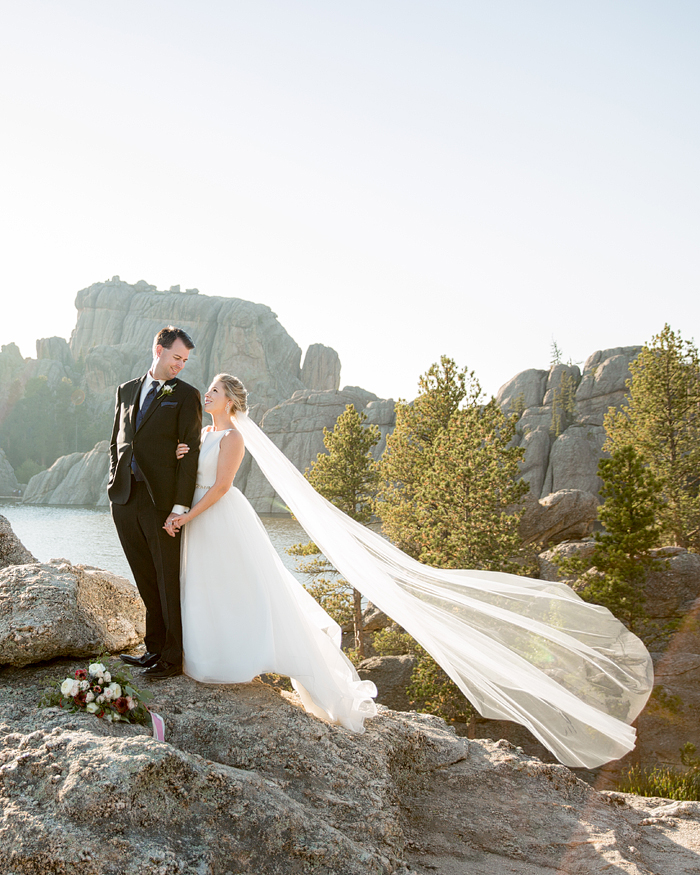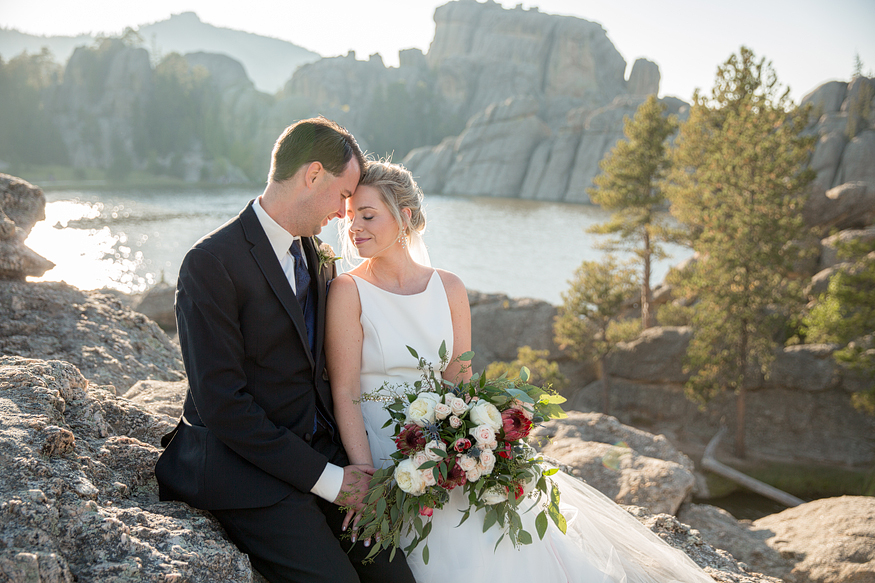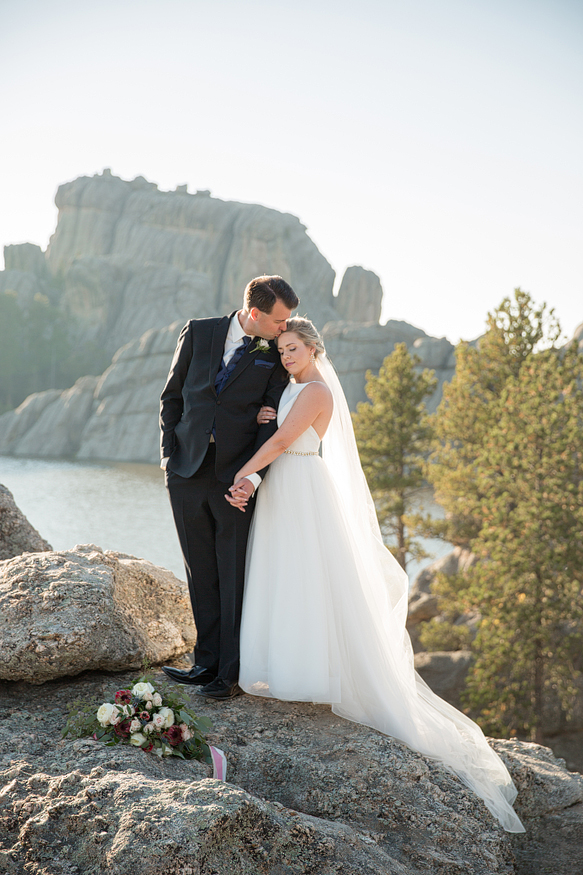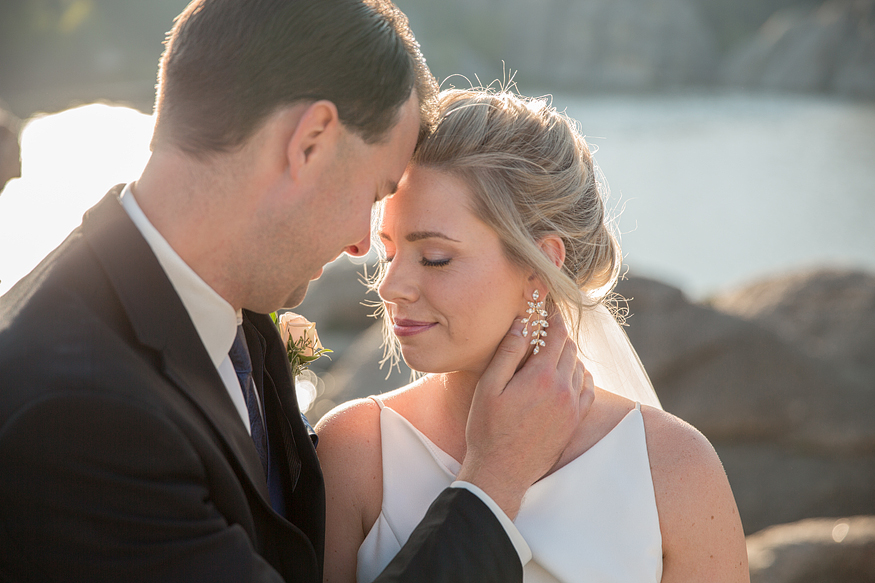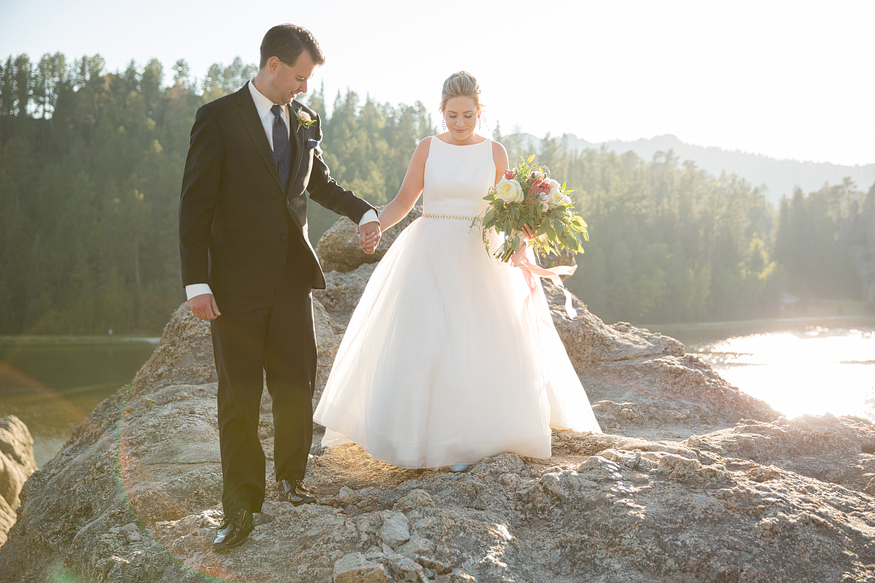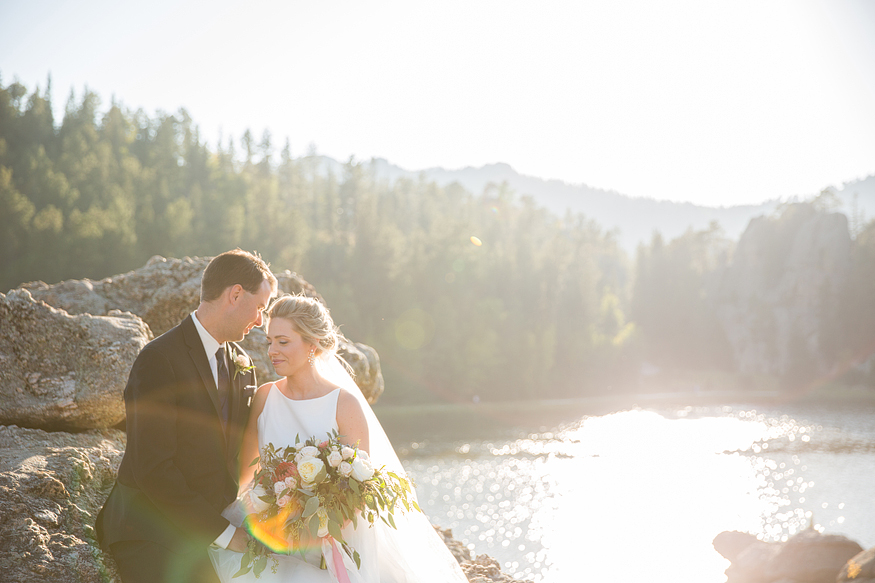 Okay so one more favorite thing about this wedding – the rock candy geode on the cake!!!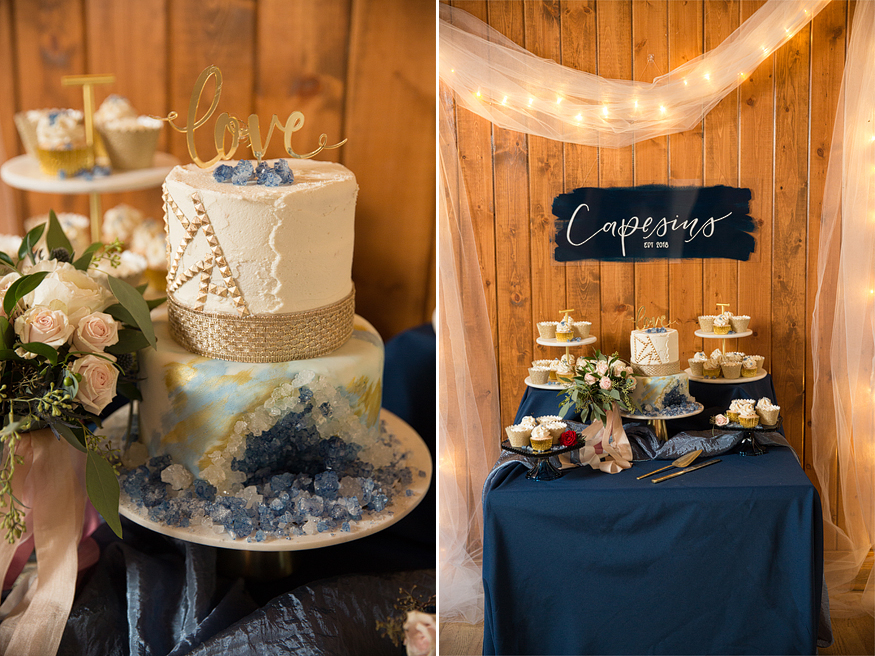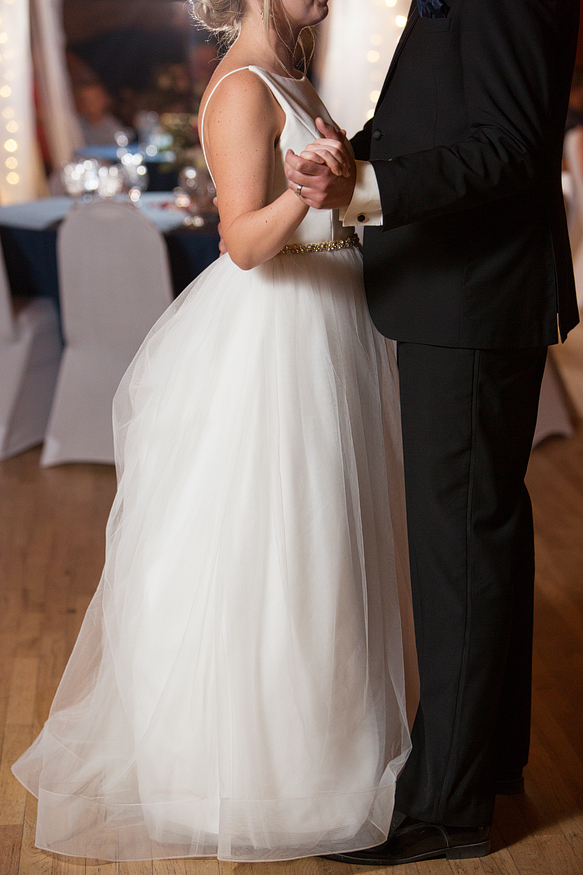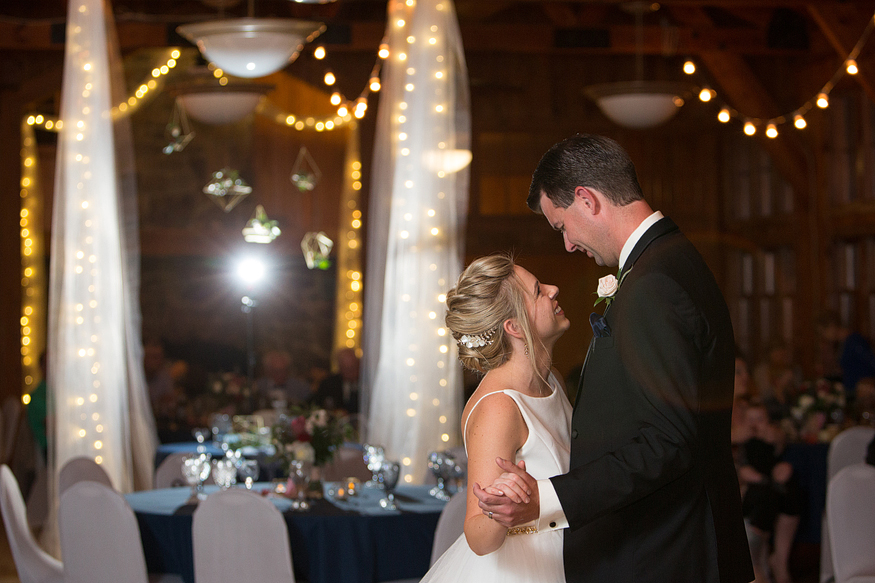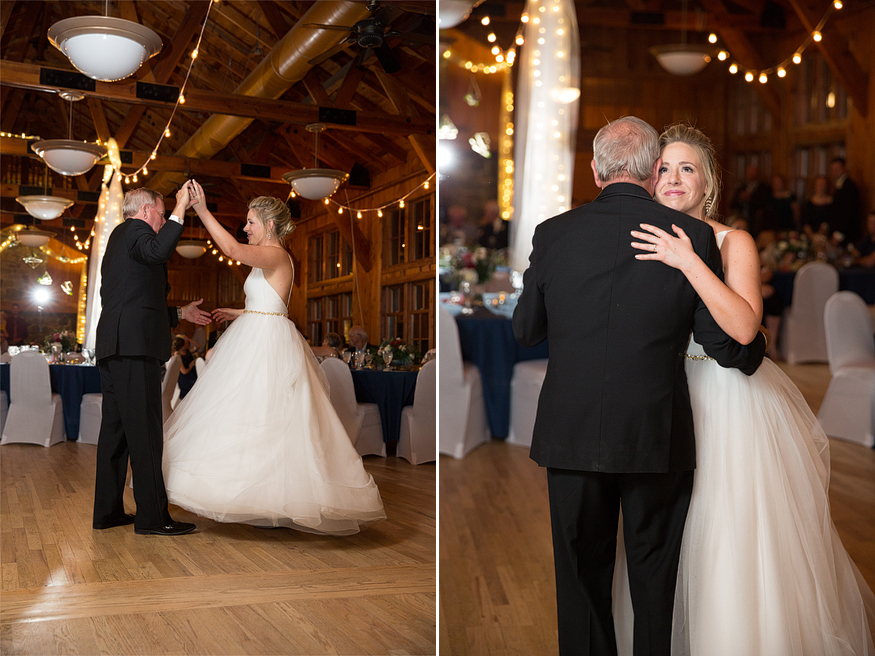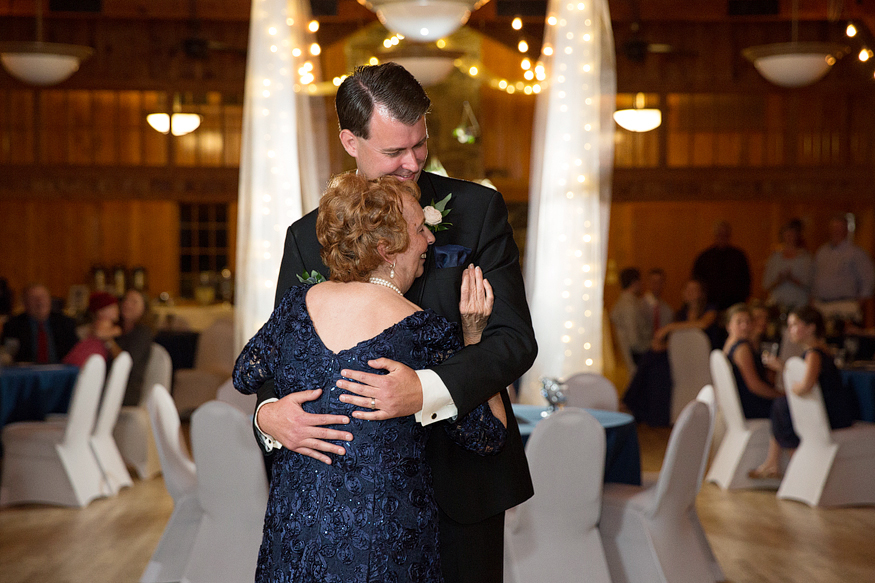 David + Marcy – Oh man, how do I even begin to thank you for having me photograph you? I loved every minute of your wedding day, and I tried to savor it as best I could because I didn't want it to end! Don't be alarmed if I print up a few of these photos and put them up in my own home. Love you both, and I hope these first few months of life as newlyweds go smoothly with the move. Text friends forever, mmkay? ;-)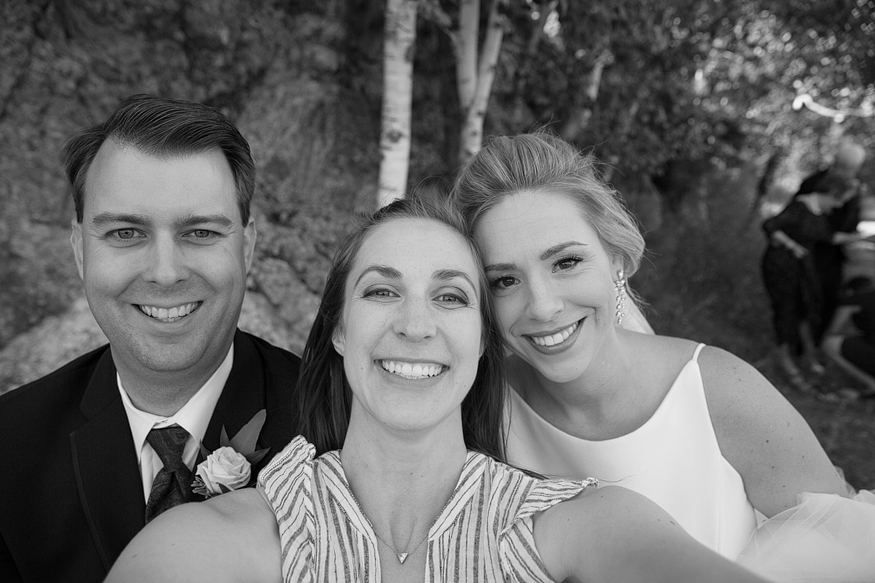 Comments
comments