Engagement sessions and wedding day portraits are the perfect time to make some gorgeous photos, but the moments that happen unprompted make those memories that last forever. Those moments bring tears and lots of smiles and laughter.
These moments often don't make it on the blog because the lighting isn't perfect, or the background is too distracting, or the moments themselves could be downright embarrassing for some. But here, in this yearly roundup of 'best of 2017 MOMENTS' writeup, anything goes!!
From sweet mother-daughter moments like this…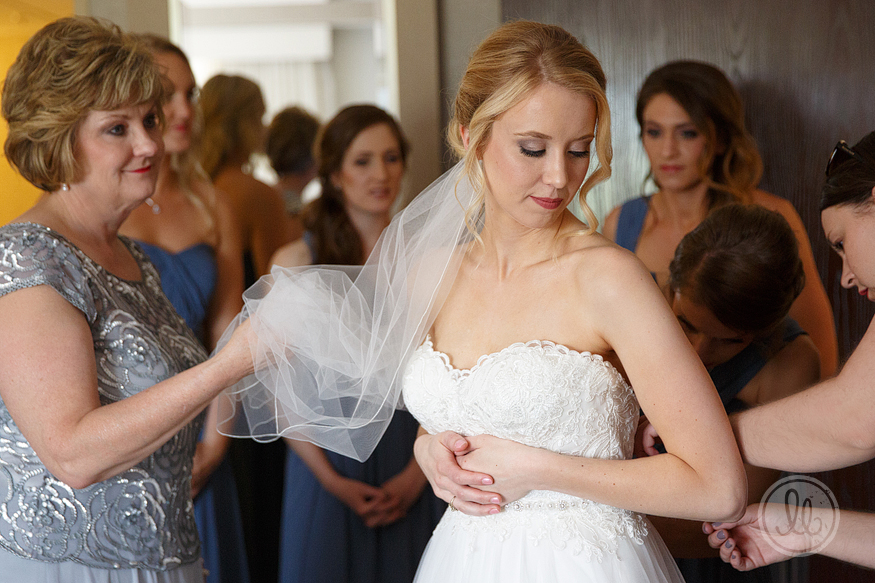 … to this special moment in the groom's getting ready room…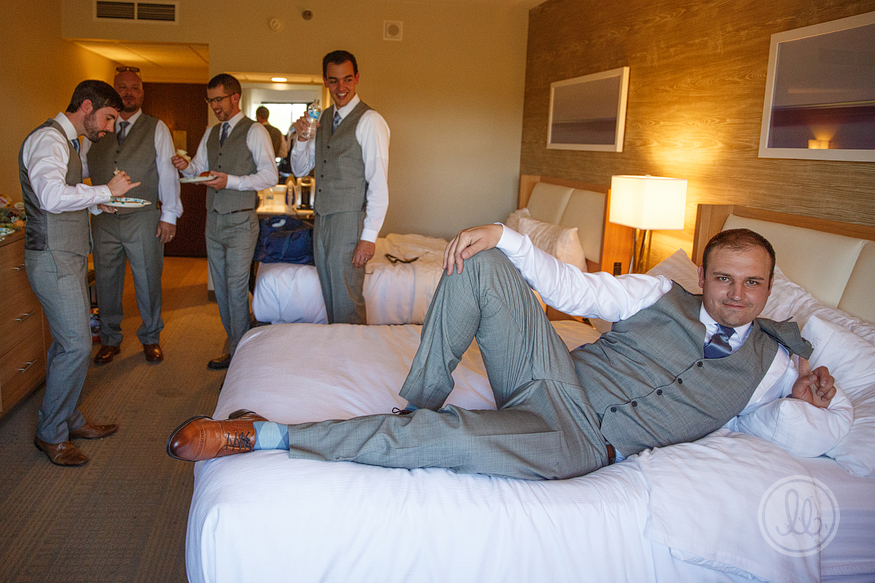 … to my all-time favorite first look reaction…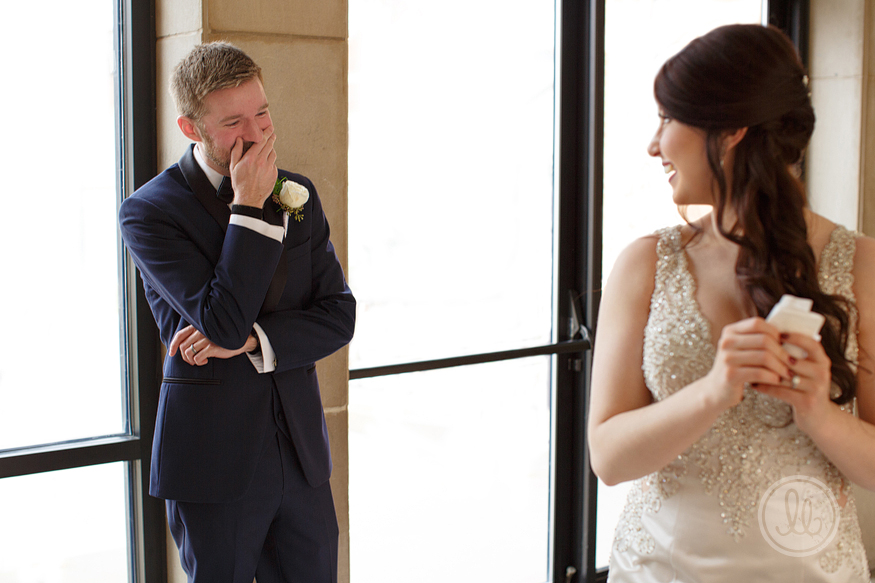 … and this moment where we weren't sure his ring was going to fit…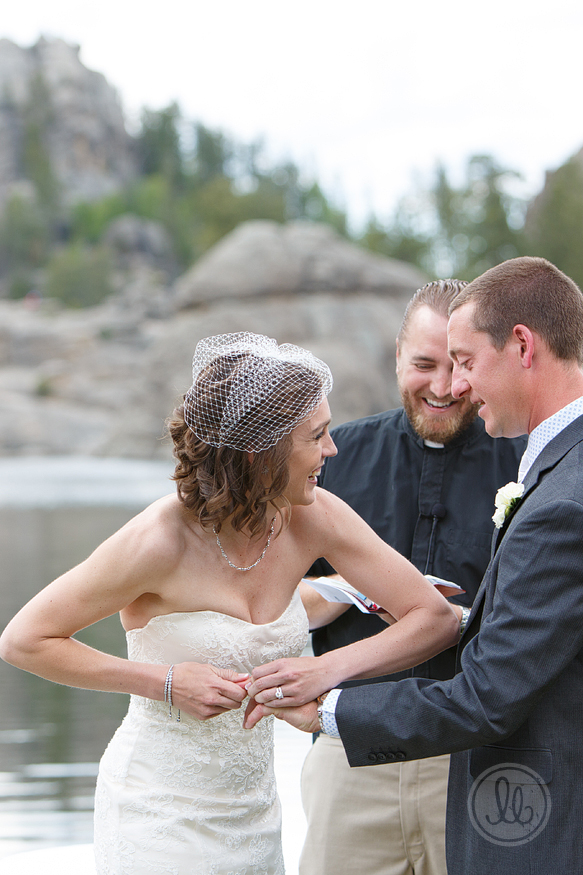 … and this 'Lady Marmalade' dance off…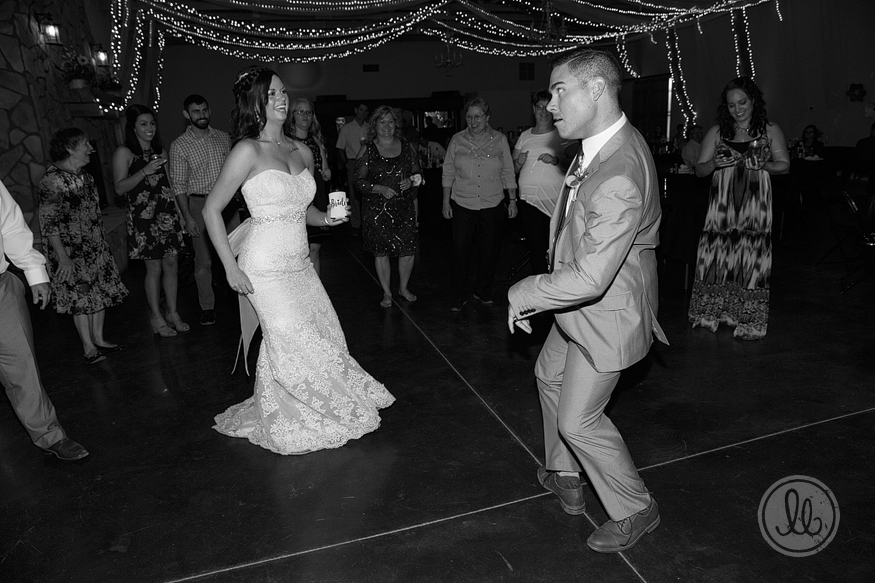 … to this "Harry, your hands are freezing" moment… Enjoy my favorite moments of 2017!!! :-)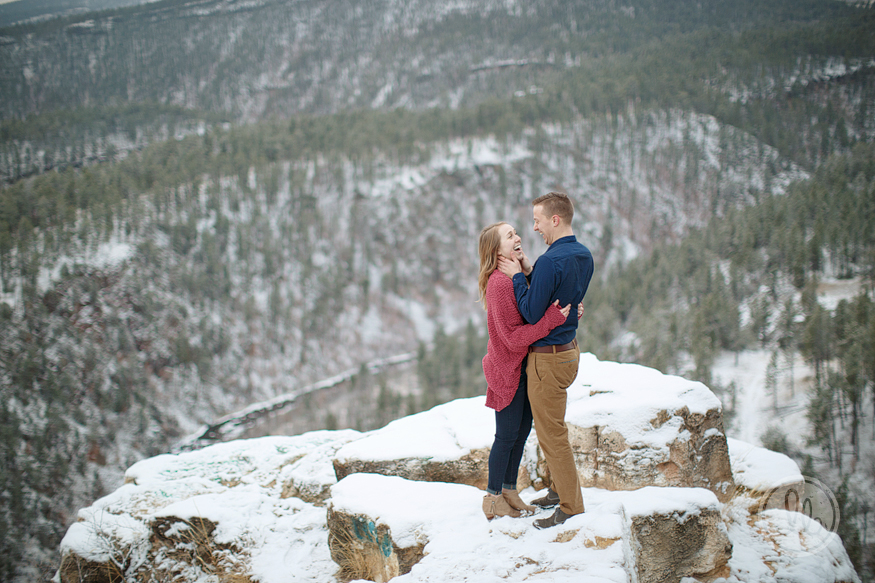 Another sweet mother-daughter moment – after buttoning up the dress, Ashley's mom brushed her hands over her shoulders to smooth her dress before helping her daughter into her wedding shoes. Imagine all the times she helped her daughter get dressed as a baby and little girl. Now here she is, helping her 'baby' get dressed one last time before she marries the man of her dreams! *cue the waterworks!!*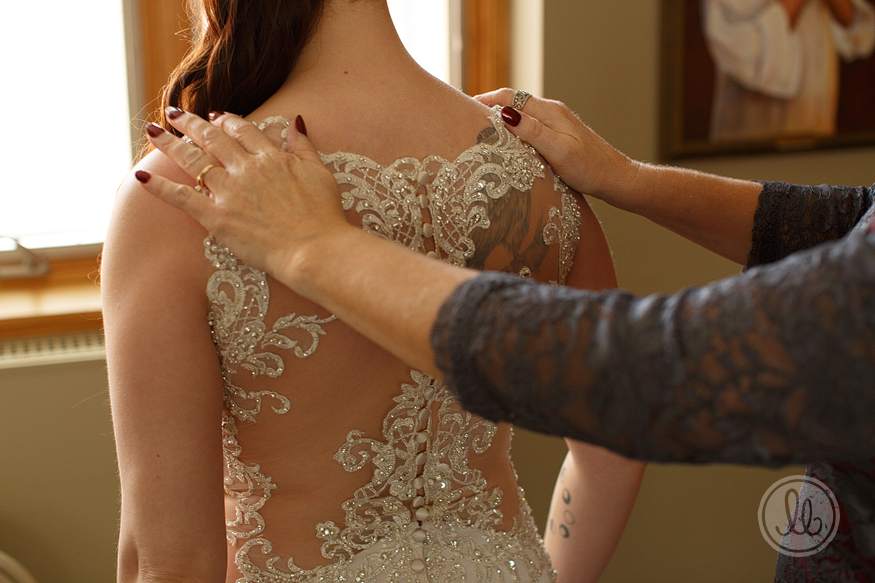 Jake was the joking-est groom I've ever met. Seriously, what other Jake would Megan get earrings and a love note from on her wedding day?! Thanks for the clarification after the signature… ;-)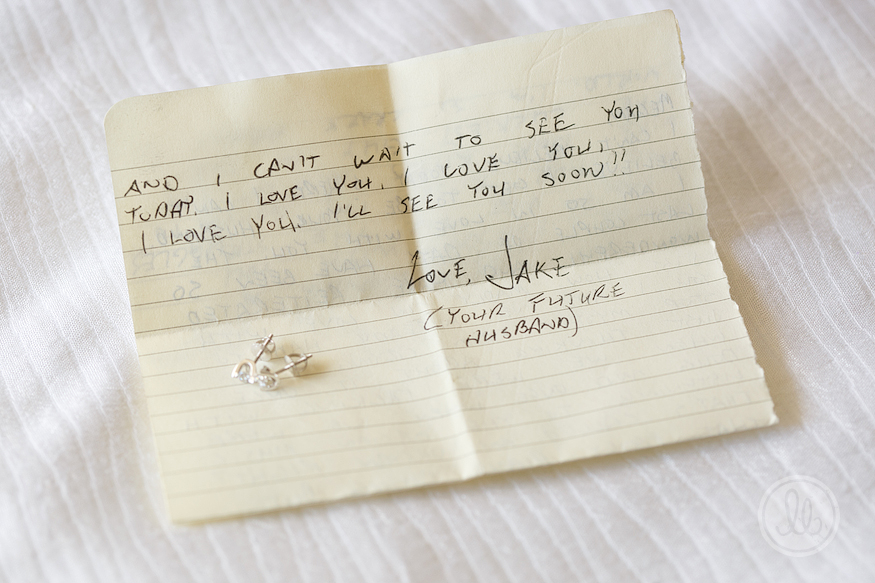 This photo doesn't look like much, but the groom had secretly borrowed the bride's shoes the night before and wrote "Ms. Fladeland in the morning" on one shoe and "Mrs. Lucich in the evening" on the other. This was her first time seeing his surprise, and I love that he thought to do this!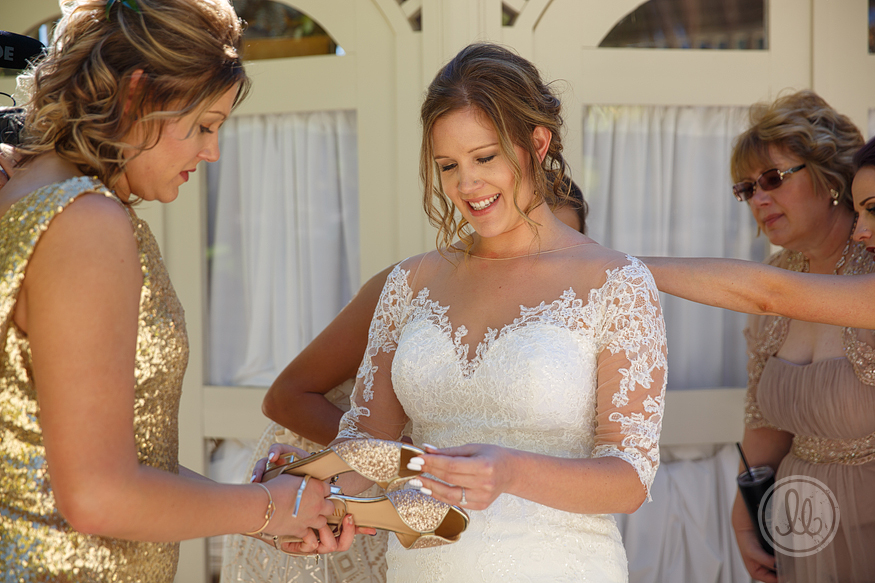 Earrings can be tough to get in sometimes. ;-)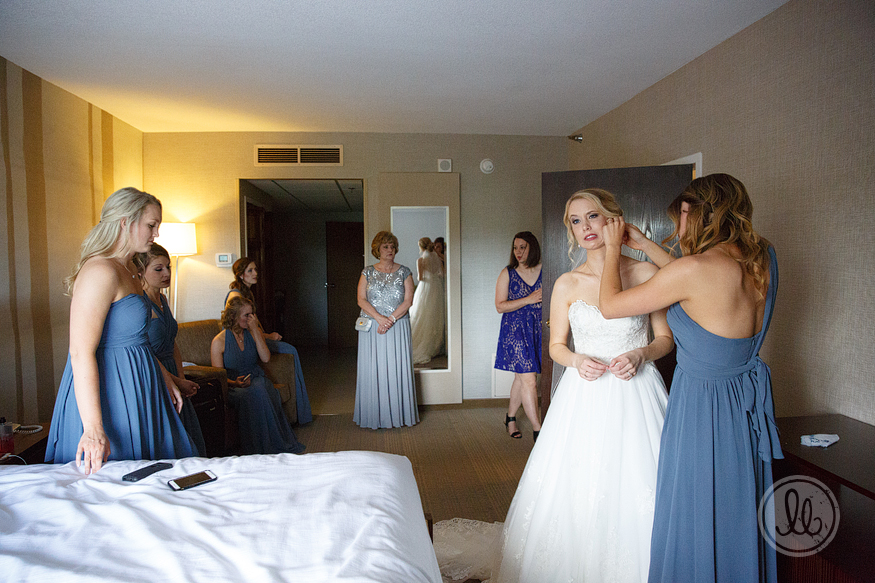 This' first touch' was a first for me and I loved it! They didn't want to see each other before the ceremony, but they wanted to have a special moment together before the ceremony. This was so beautiful and perfect and I only cried a tiny* bit behind my camera.
*tiny as in I had to keep shooting even though my vision was blurry – thank goodness for auto focus!!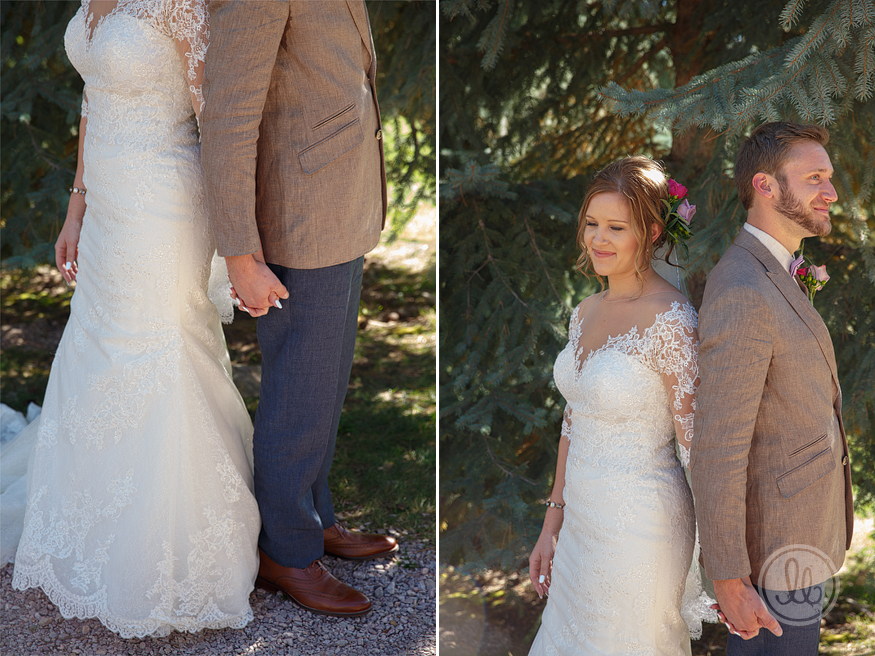 This bride wanted to have a first look with her father before going to see her groom.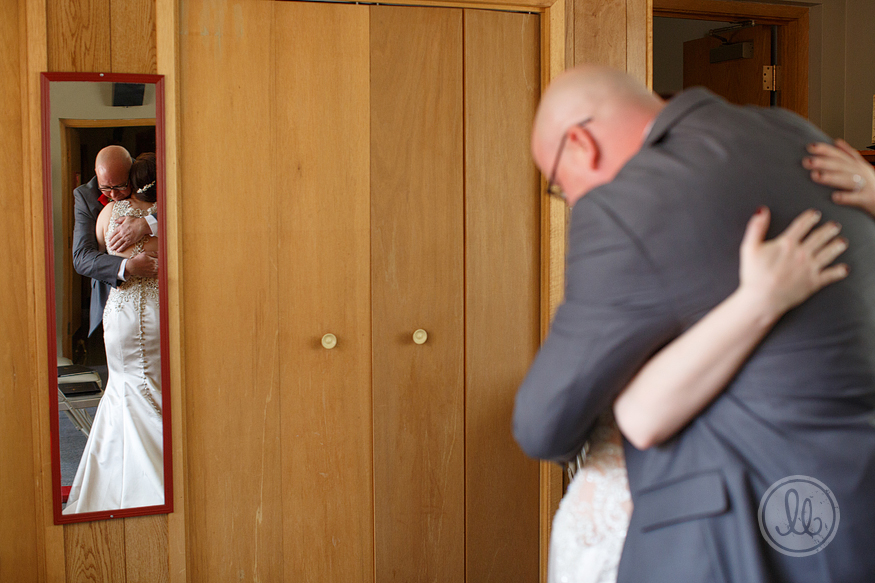 SPEECHLESS!!! This is actually the moment *after* he first saw her. I suggested he see the back of her dress – the first thing he finally did say was "mmhmm."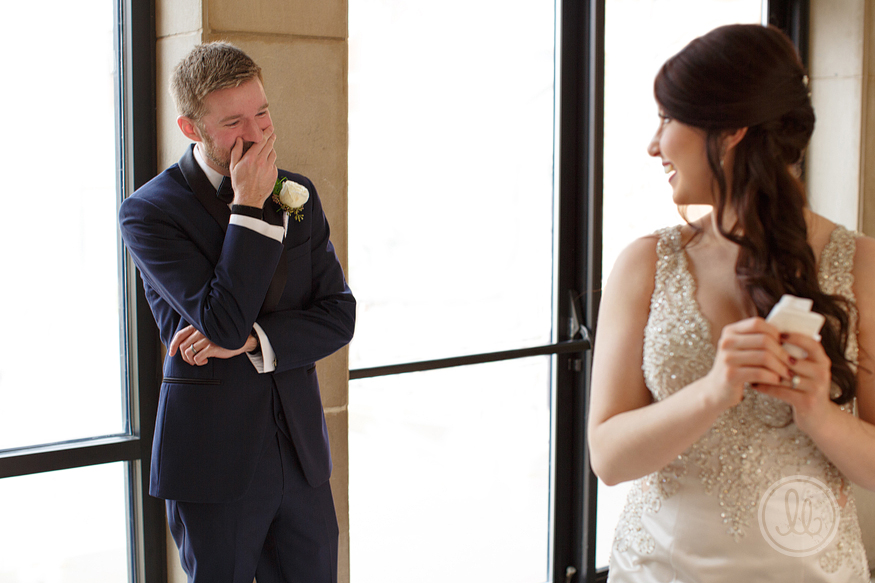 This first look was a bit more humorous – I was a ways away so I can only guess what kind of (maybe inappropriate) commentary was happening over the walkie-talkies. Haha!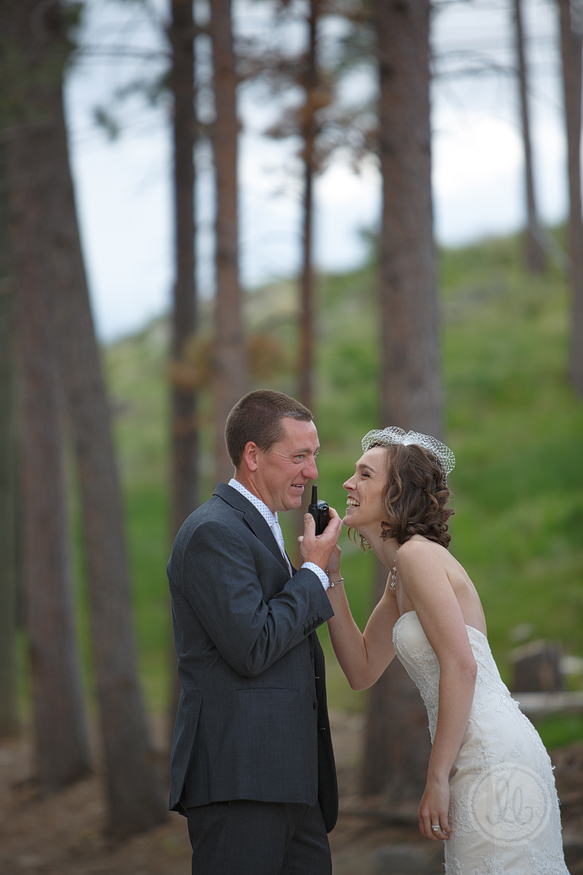 I love thoughtful gifts! This bride wanted to somehow incorporate the groom's brother who had passed away into photos. We bounced some ideas around, and this photo pin that he could wear on his boutonnière over his heart was the perfect way to have his brother there at his wedding!!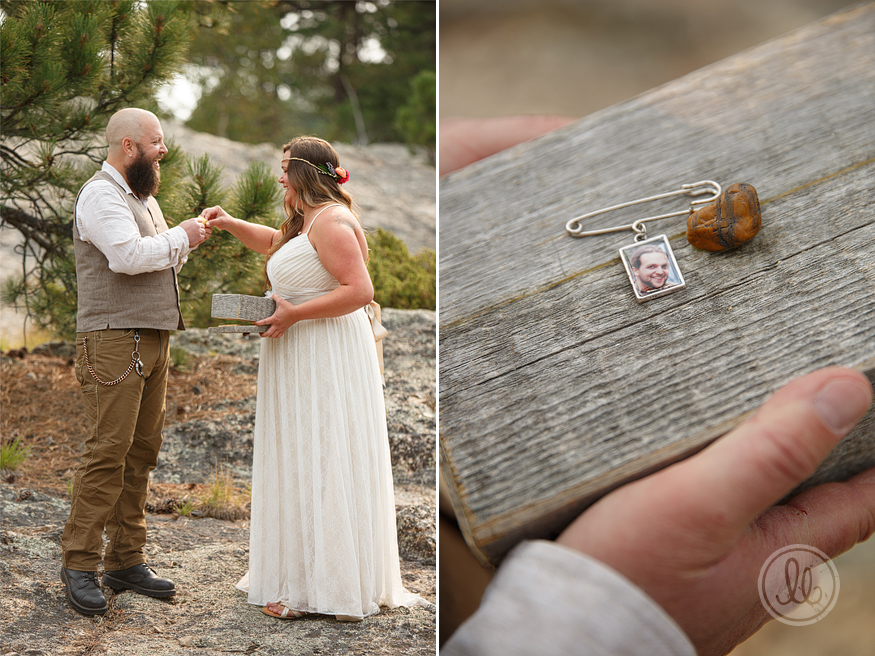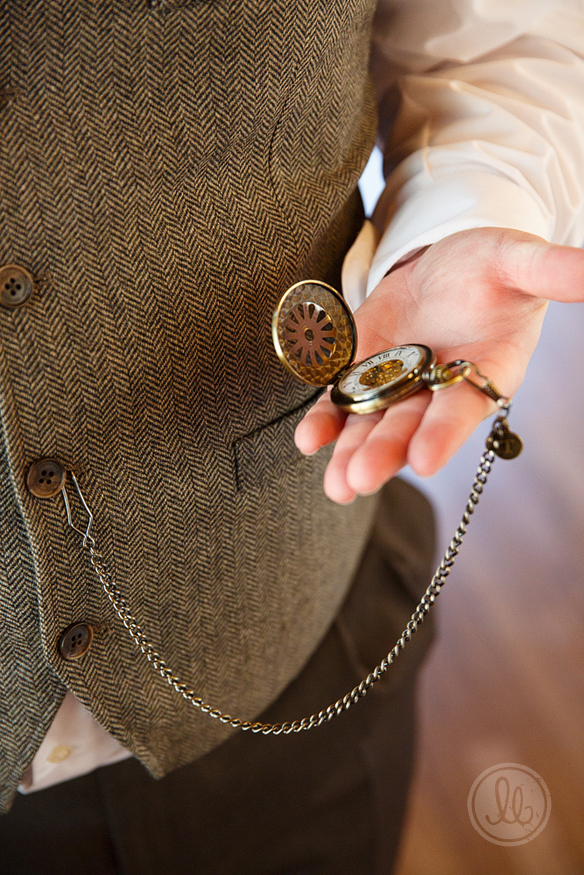 Ready for some cute kids? Tickle time!!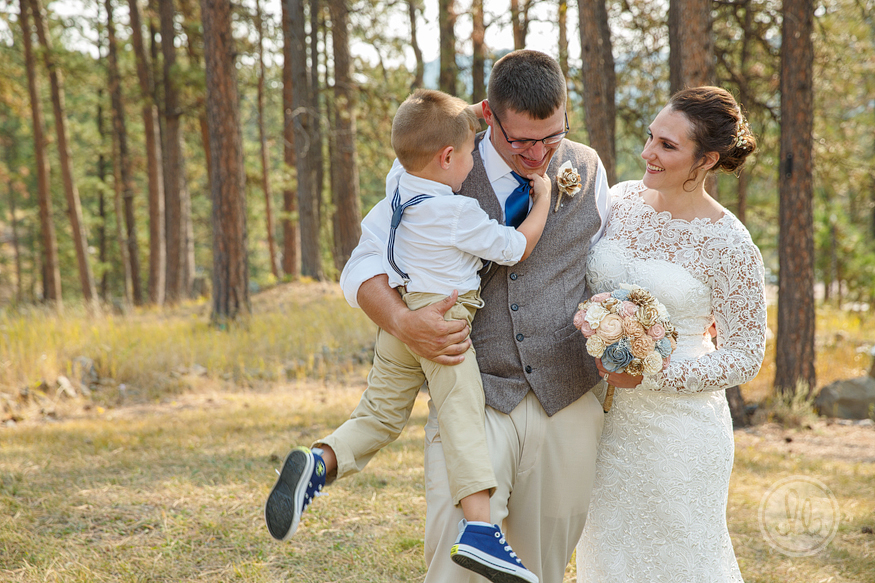 Snuggle with mommy time!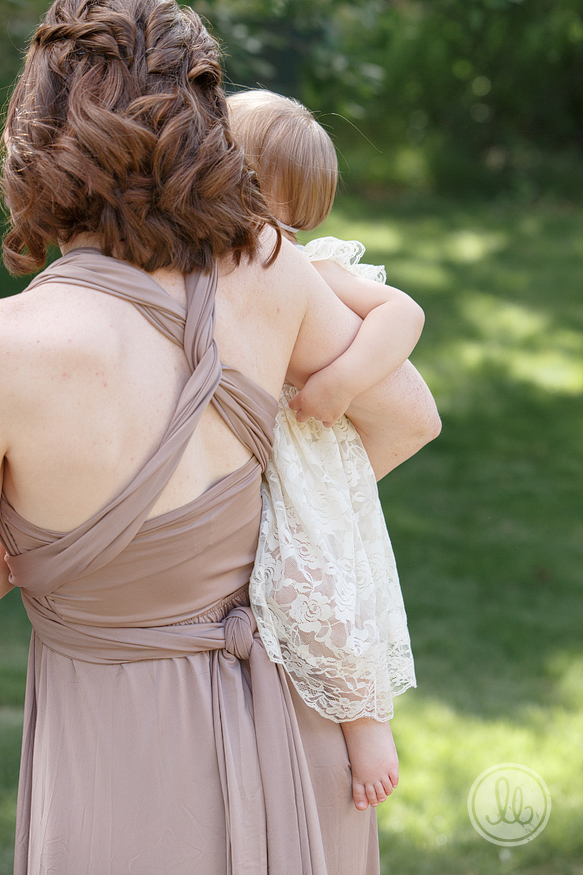 Twirling time!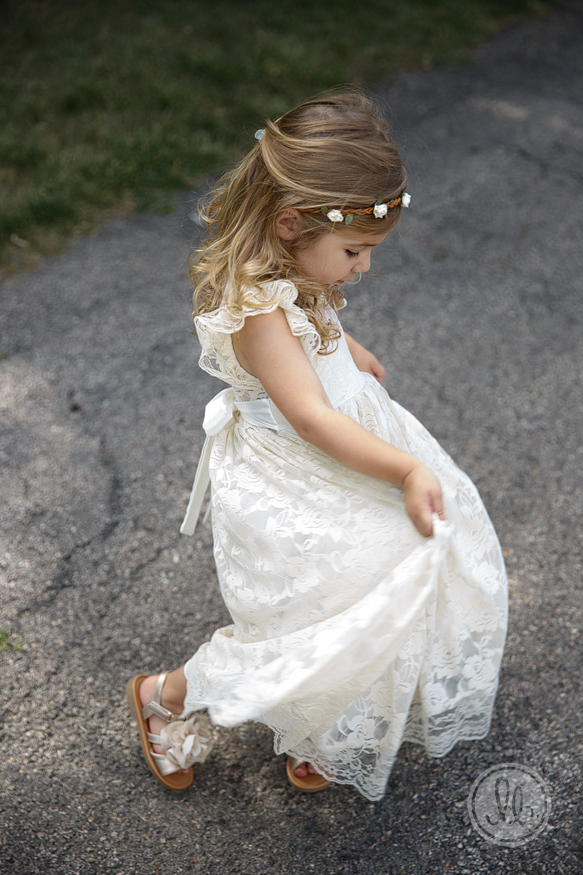 Play in the grass while waiting patiently for photos time!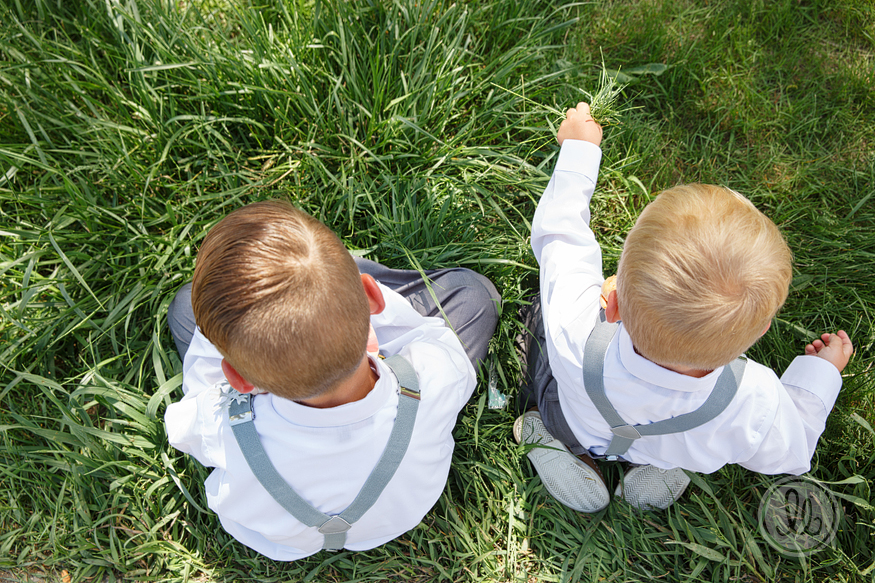 Make friends with the photographer time!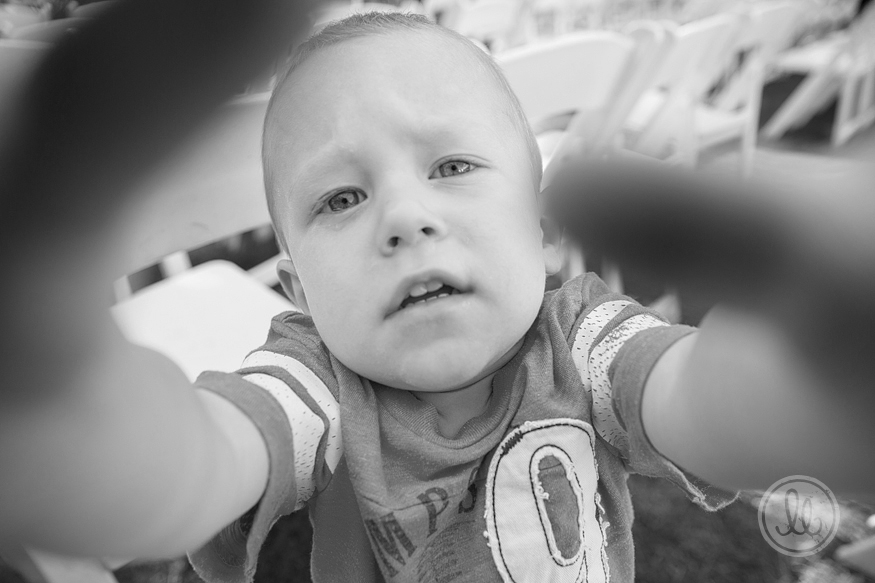 And a few 'formal portrait' outtakes. There's always that one groomsman, right?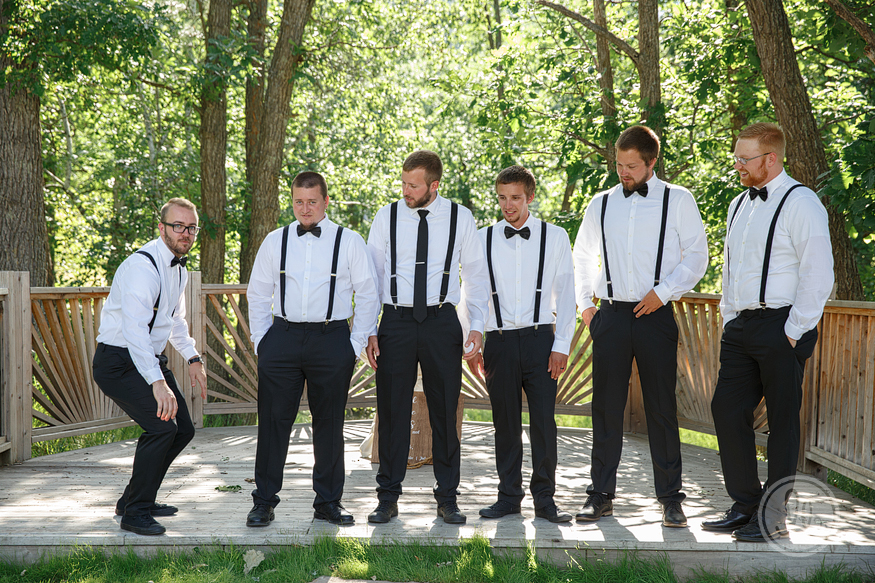 I love a good candid photo of parents – that right there shows me that the groom was raised in a fun, loving home!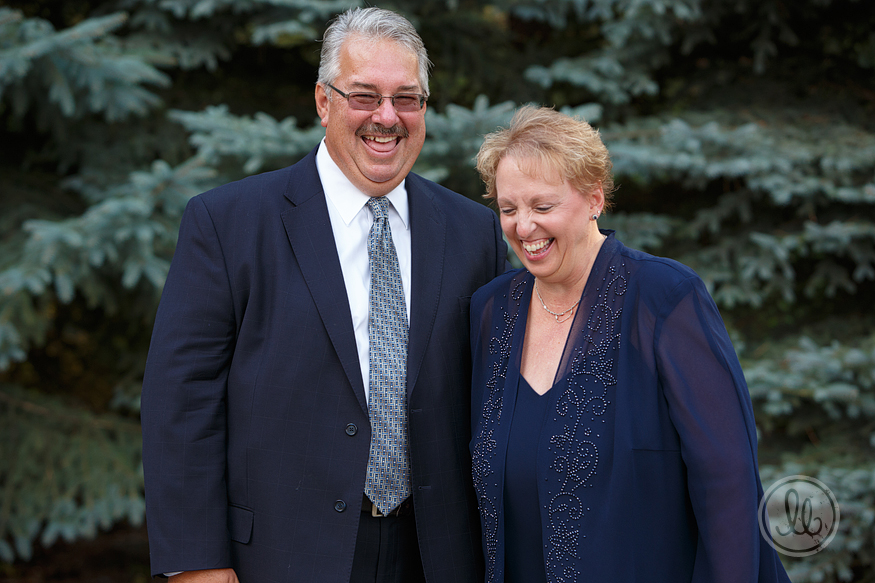 Again with that one groomsman… a special Titanic-style moment. :-D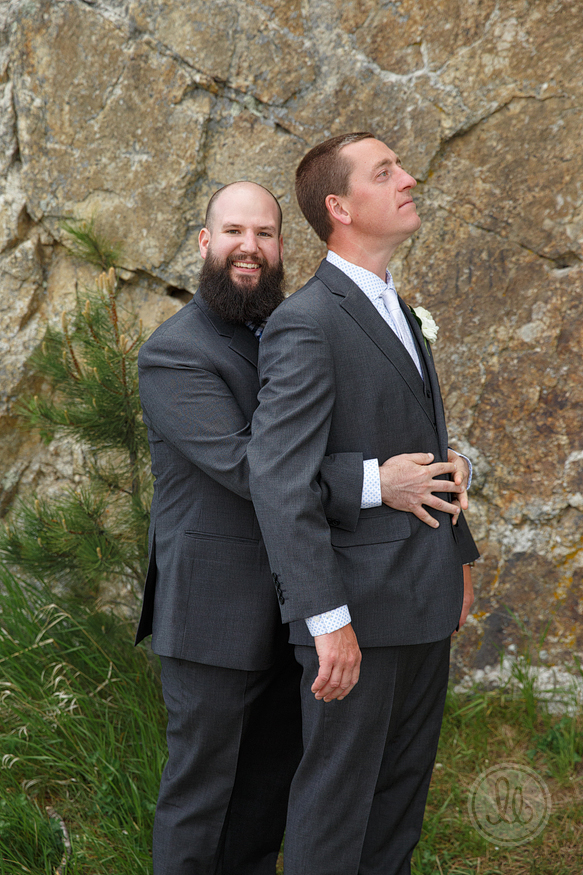 While this may look like a staged Pinterest-style photo (which it is), what you don't know is that I jokingly told the couple looking away to smile… and they did! Haha!!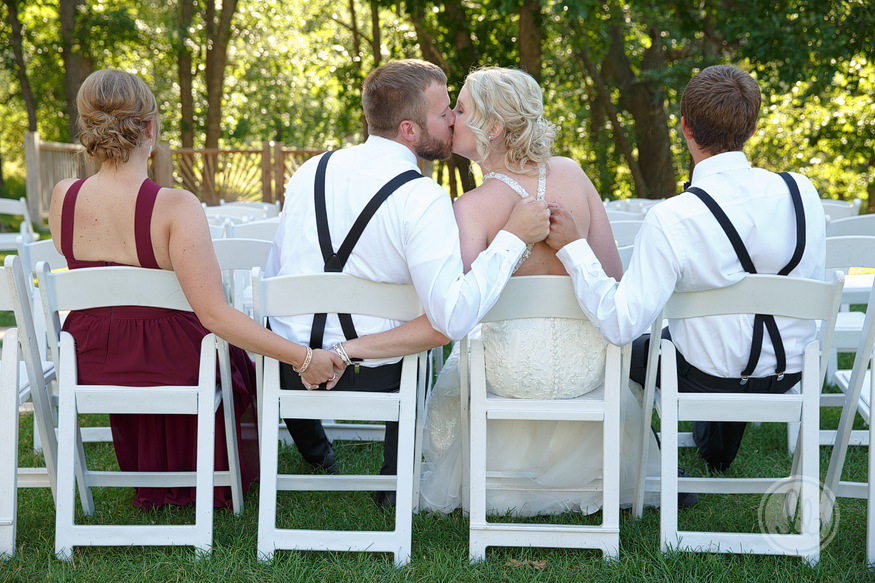 Photobombed by a turkey!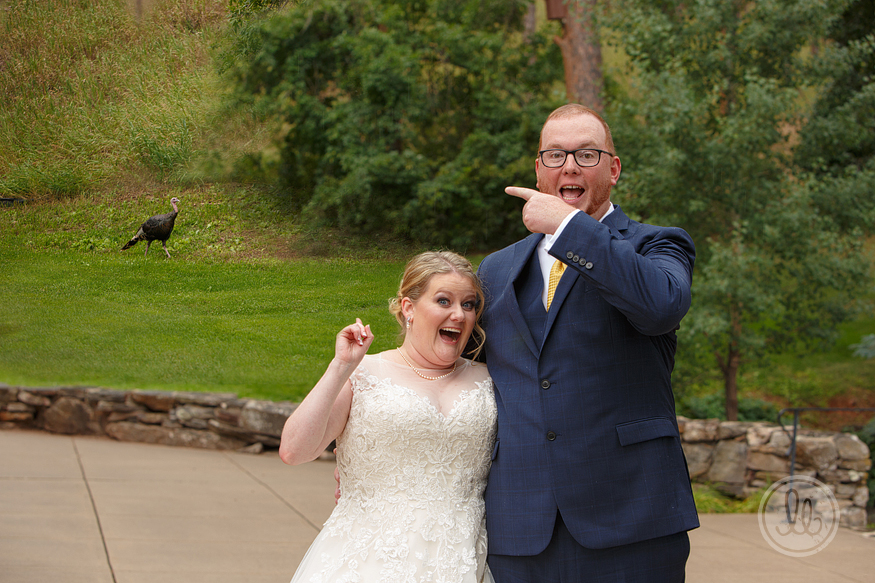 And some deer! Which is more of an inside joke because of a sweet thank you card the bride had sent after engagement photos. On the cover was a lovely painted deer wearing a flower crown, and on the inside she had written something about 'wouldn't it be neat if there were deer at our wedding?' AND THEN THERE WERE DEER AT THEIR WEDDING!!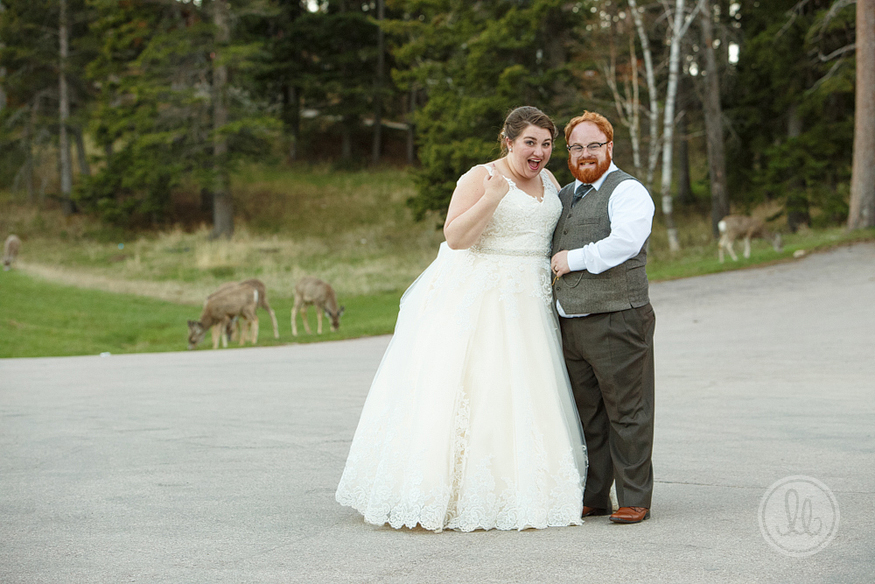 Pre-ceremony prayers.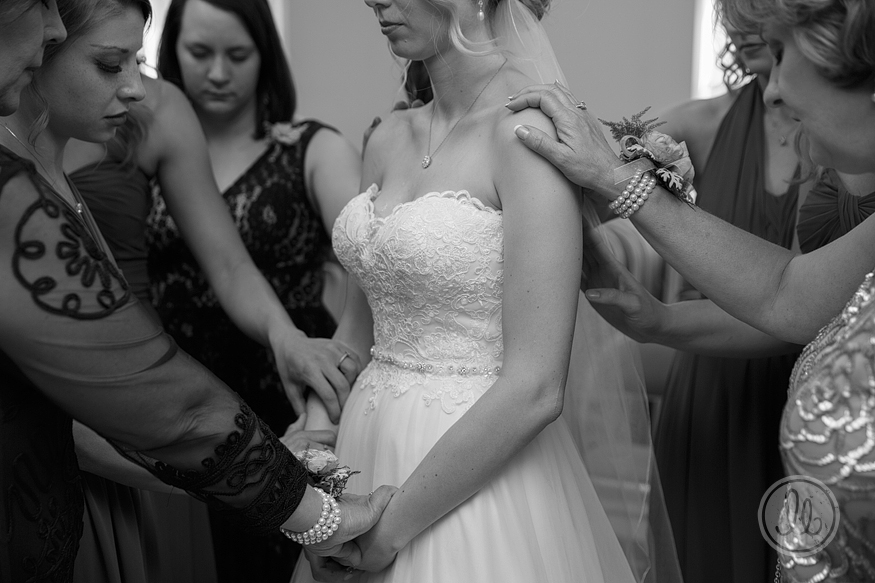 Pre-ceremony high fives.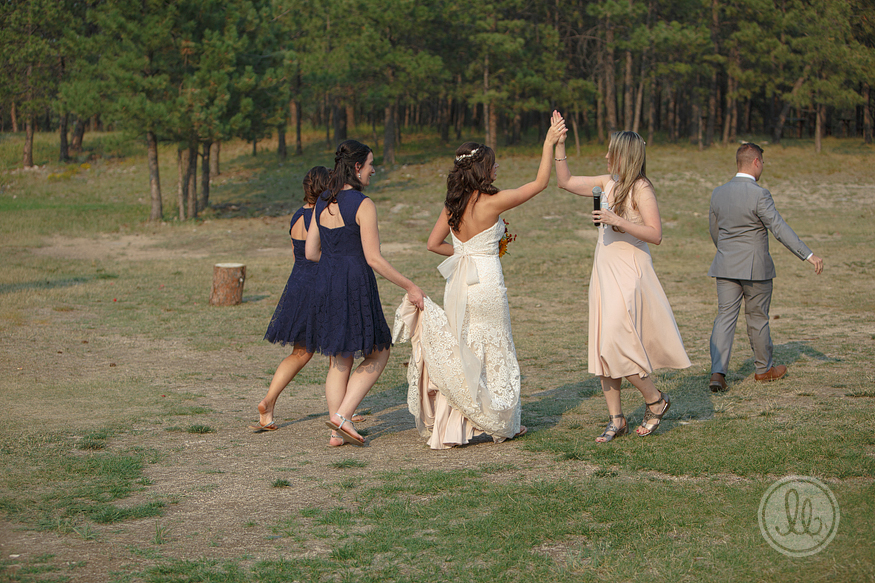 Pre-ceremony meltdowns.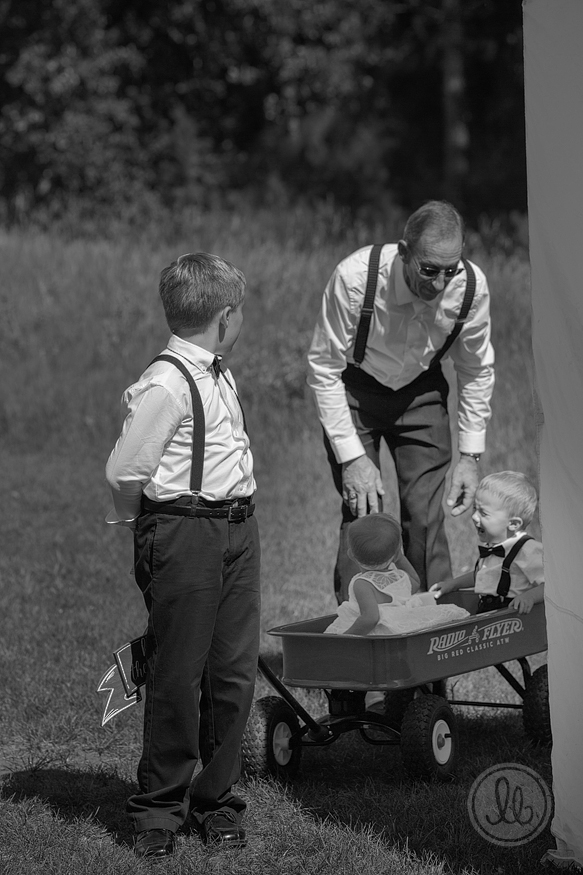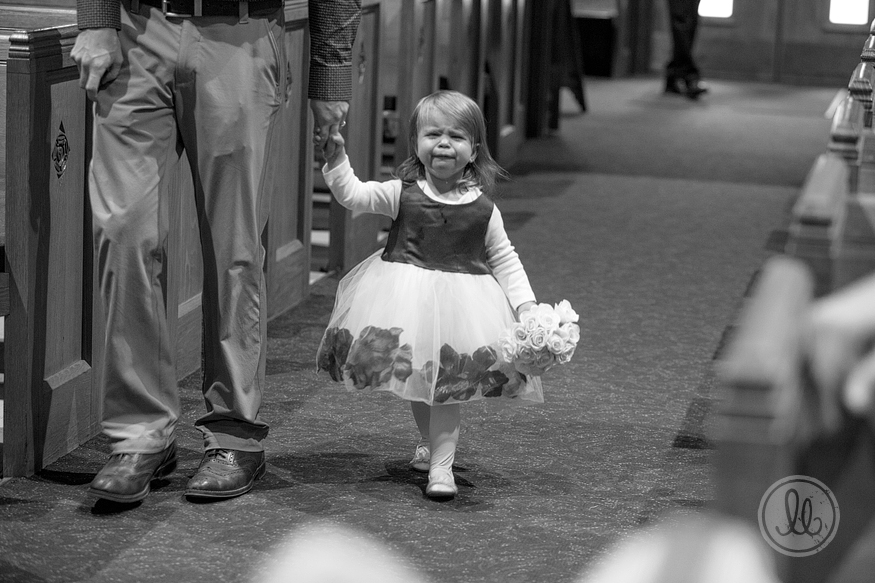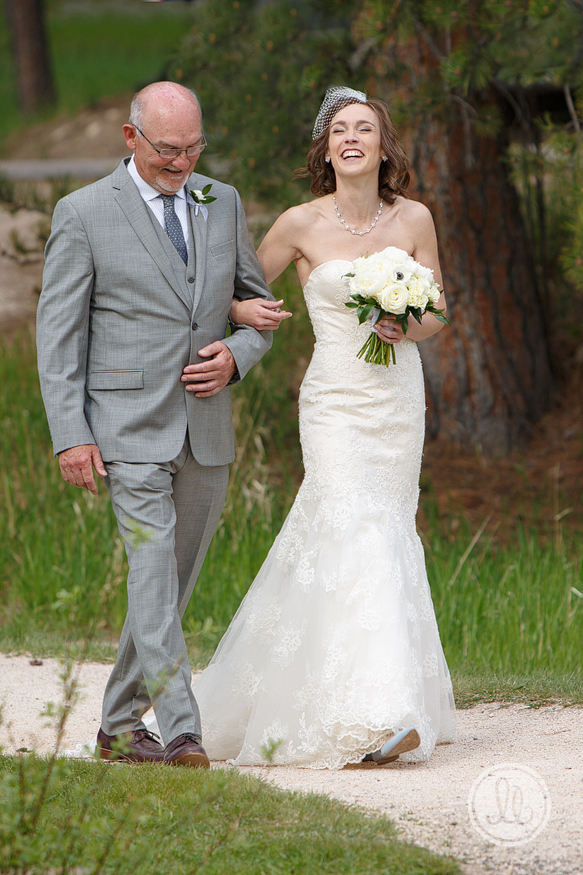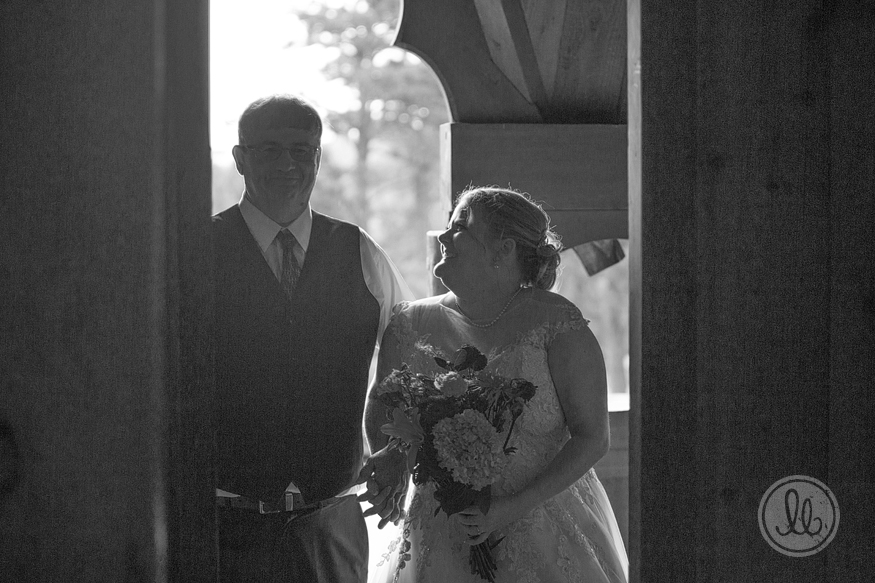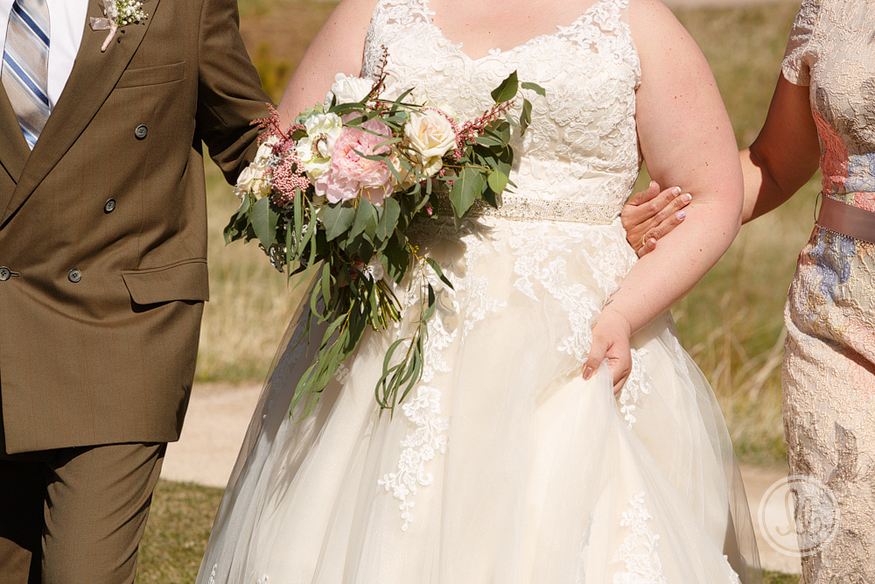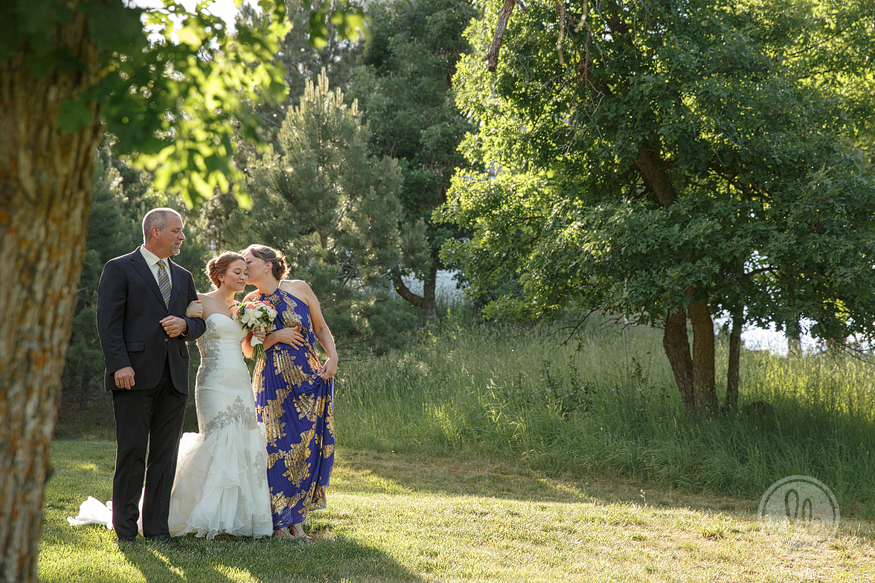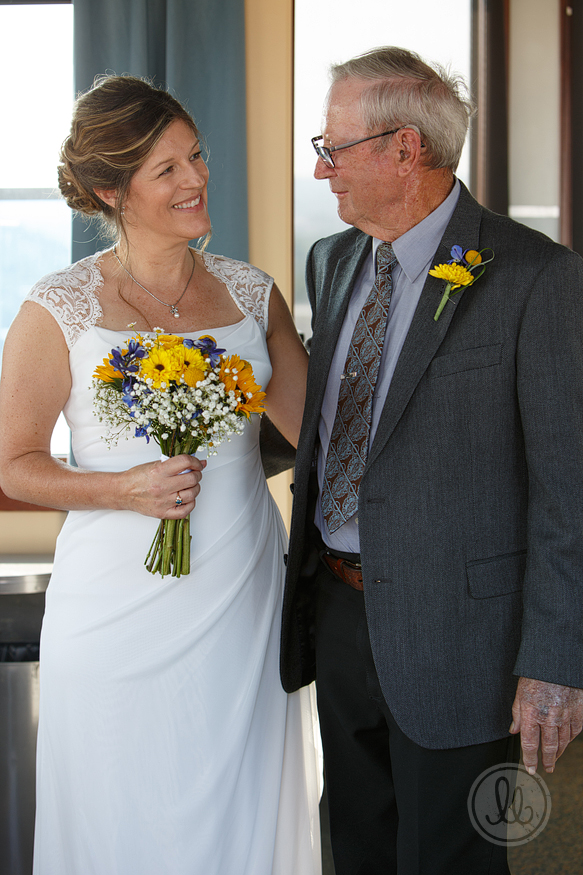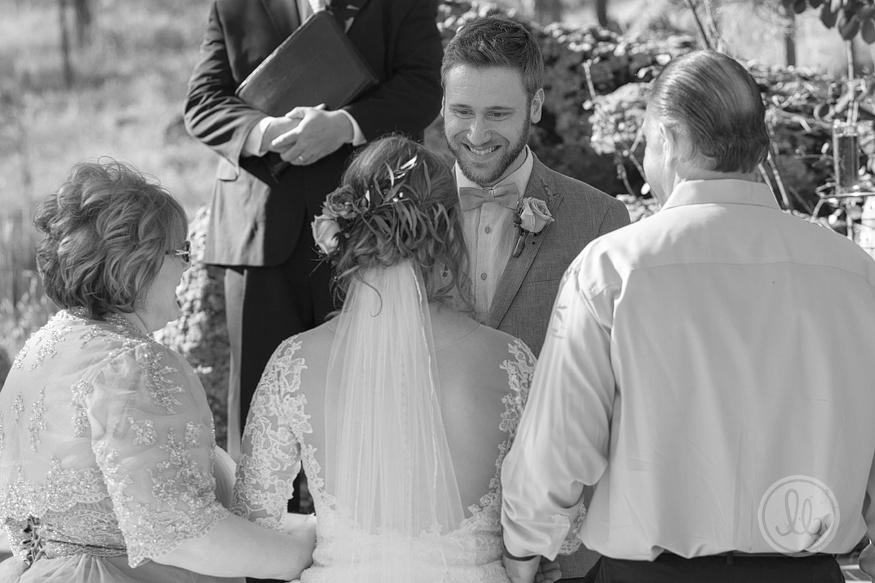 I was so focused on the bride and her dad, that I almost missed the groom's reaction!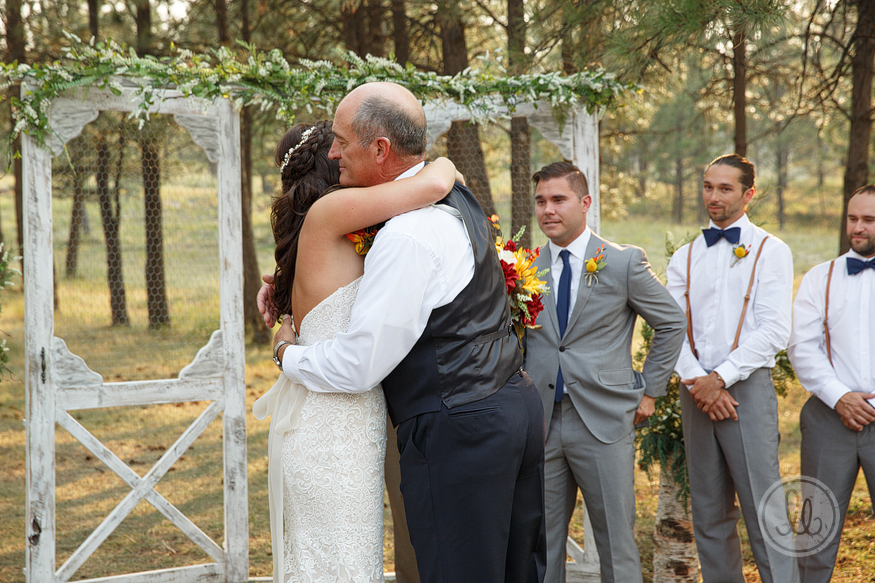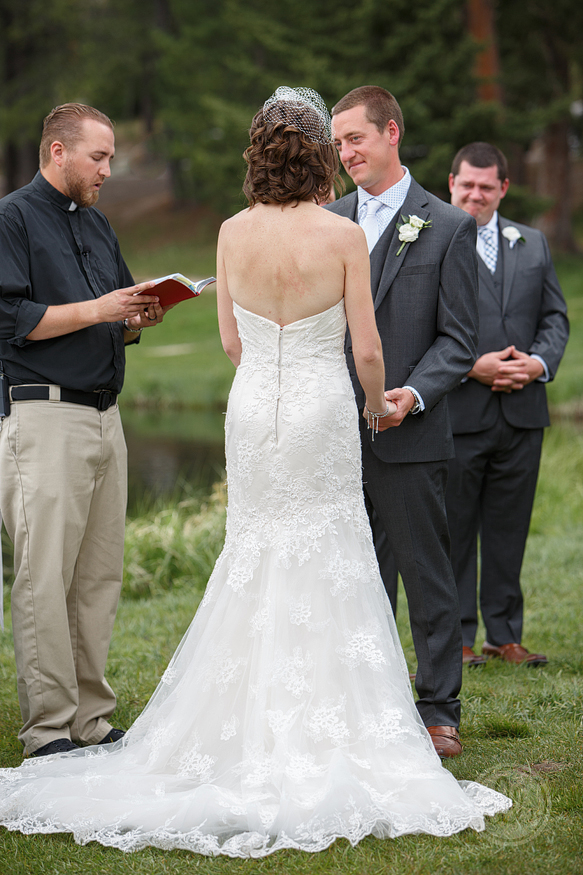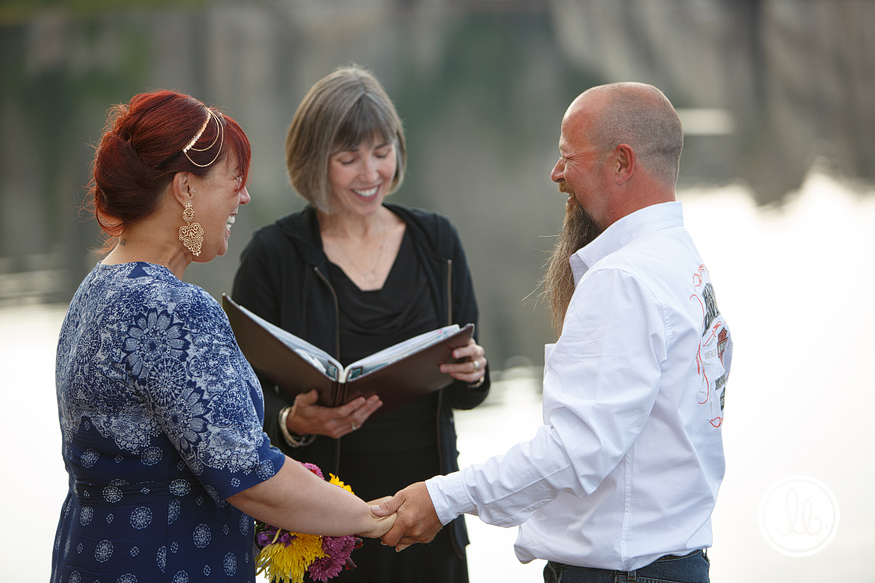 Vows are hard to repeat sometimes. Especially long sentences. This one of Jordyn strongly annunciating fragments of her vows still gives me the giggles!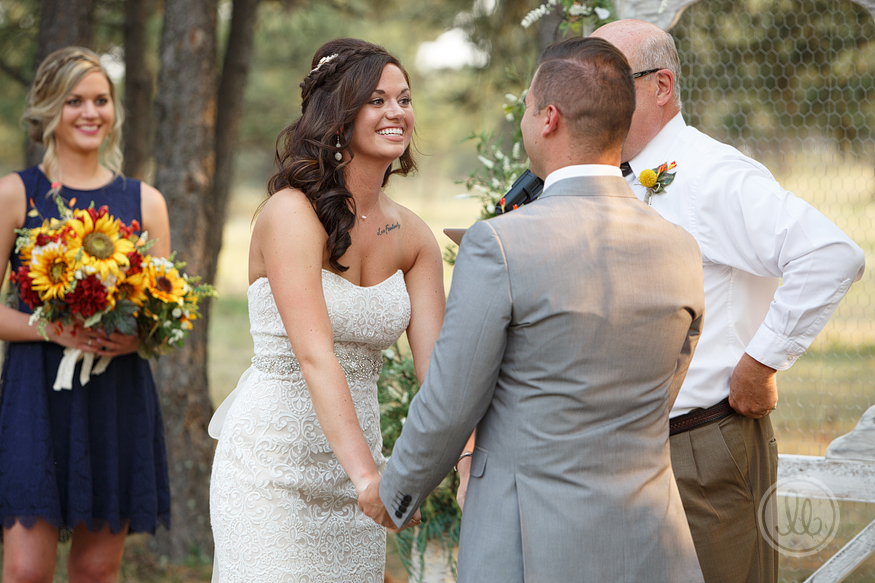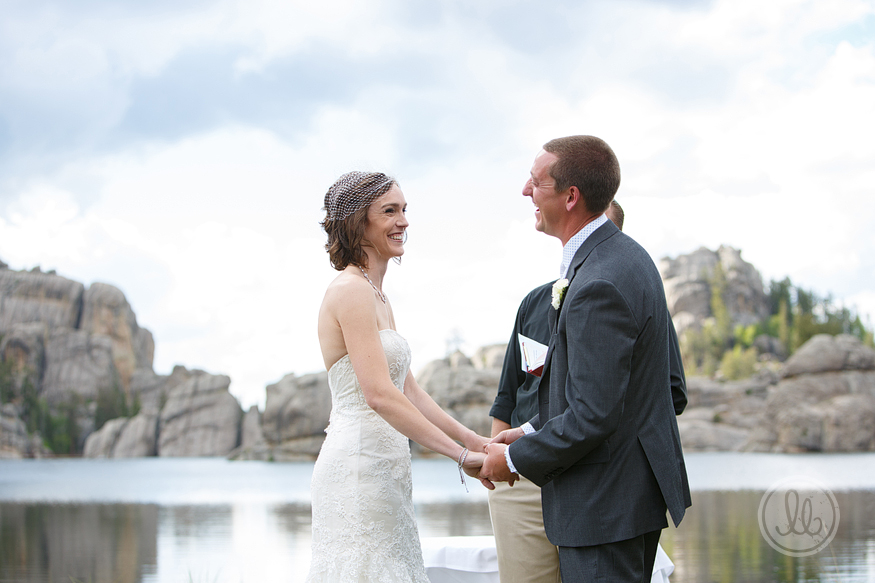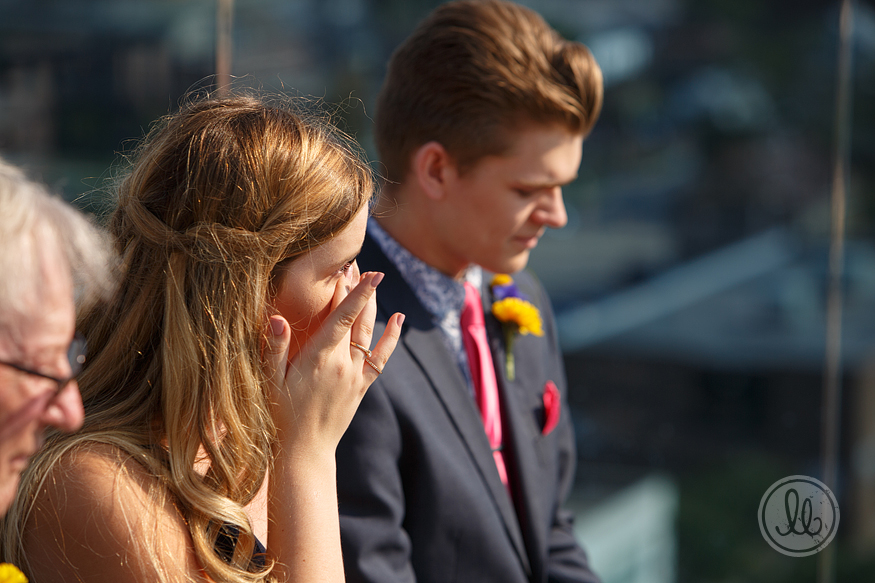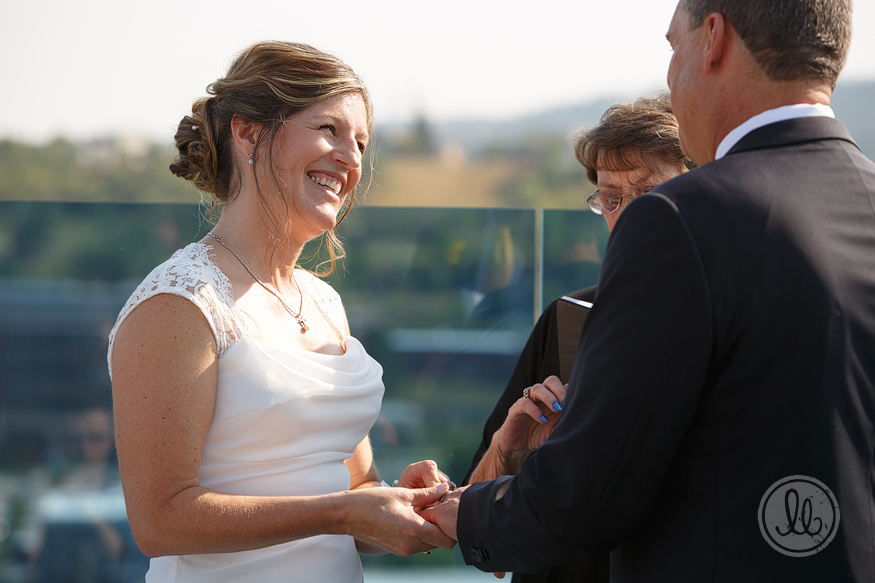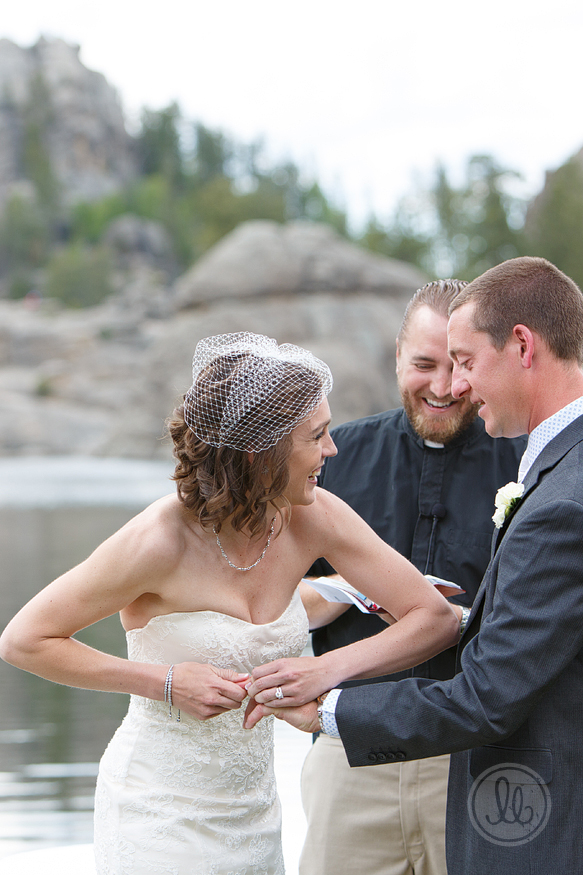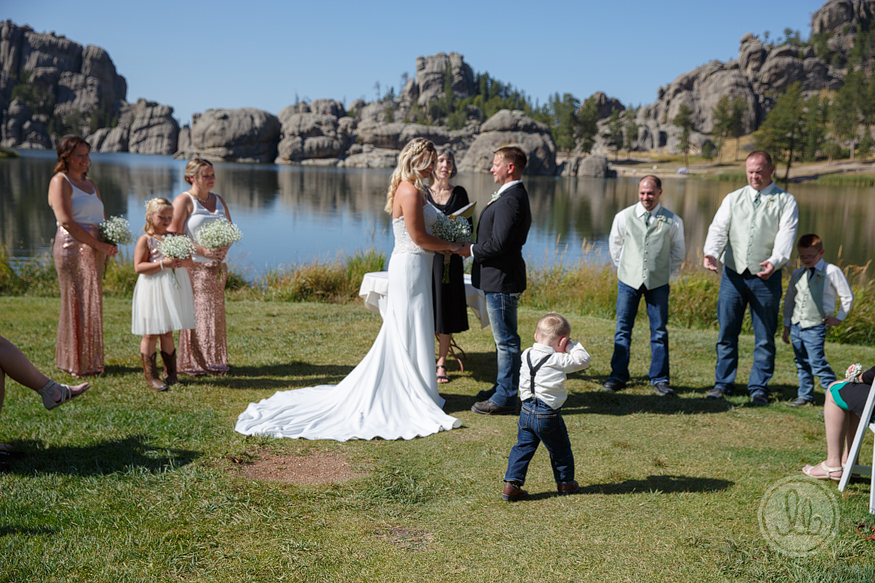 This couple stole a kiss during the sign of peace, before they were officially pronounced husband and wife!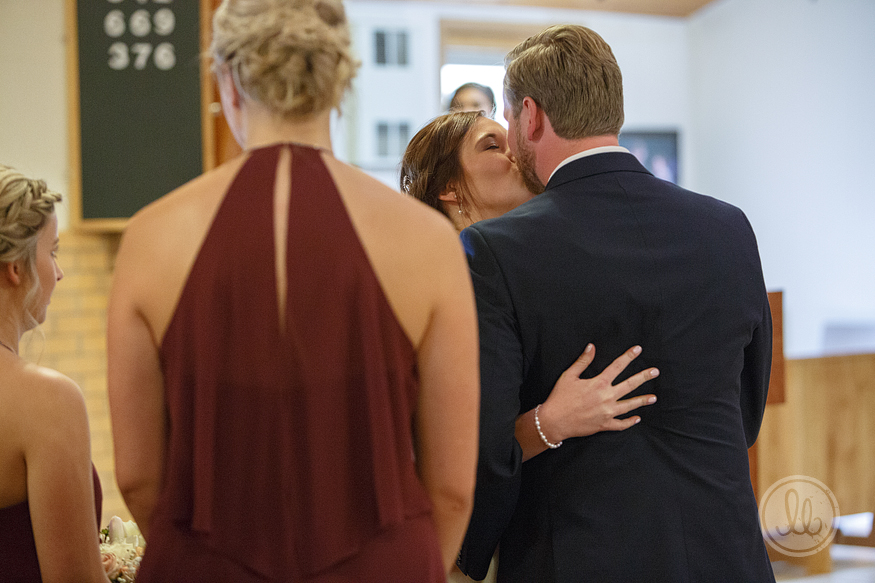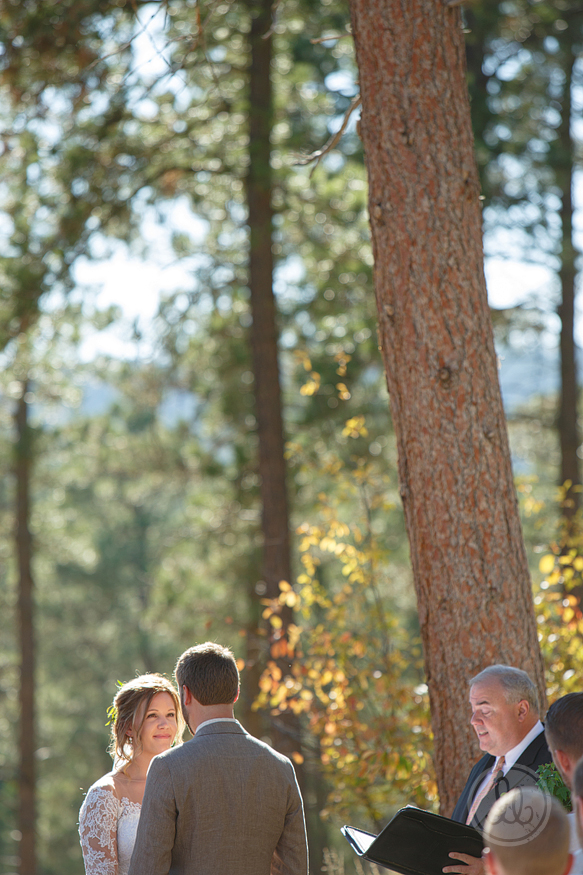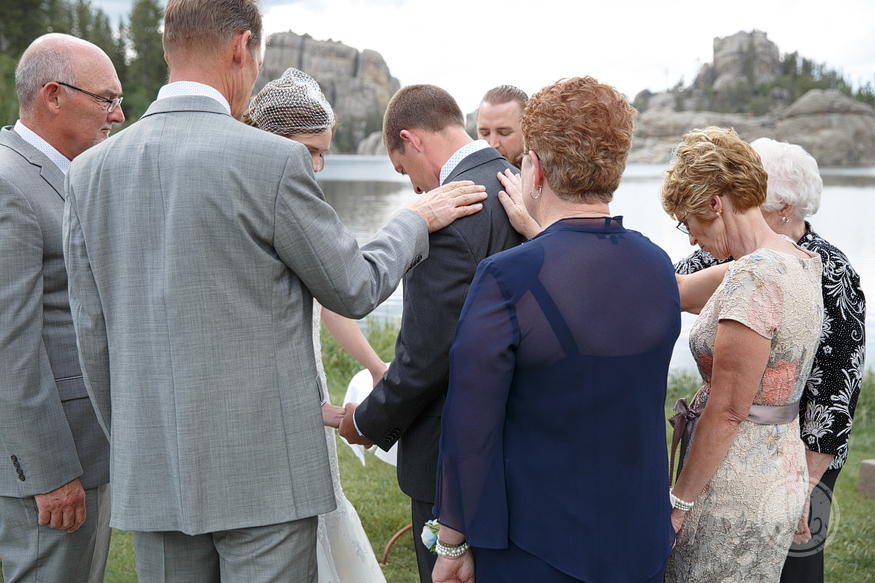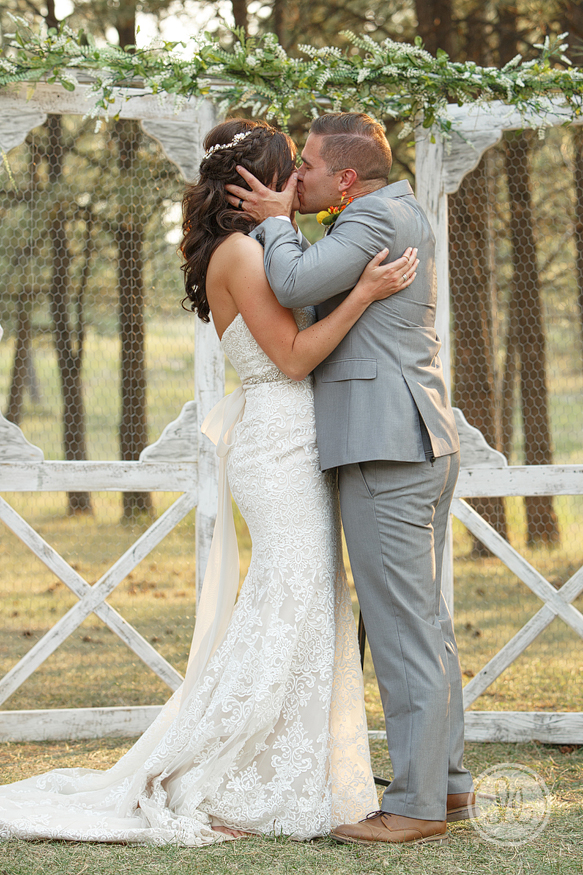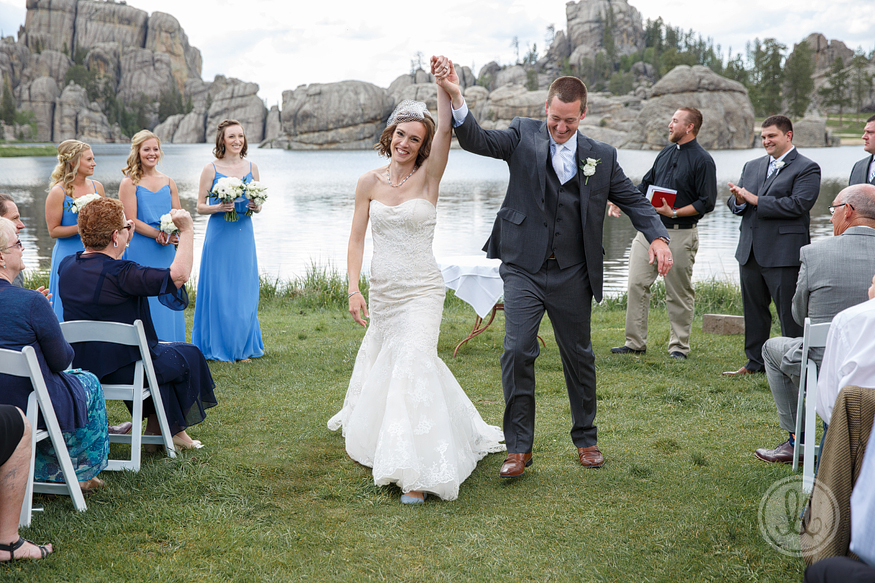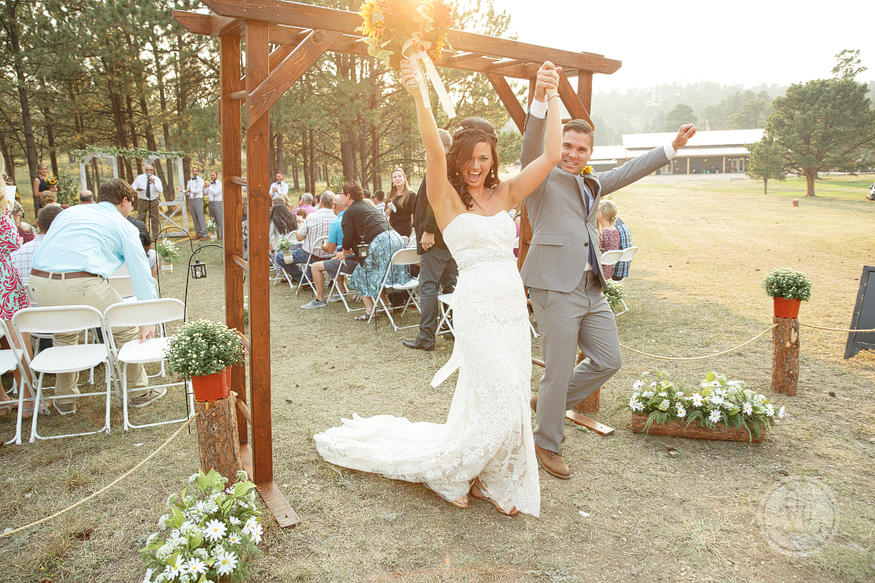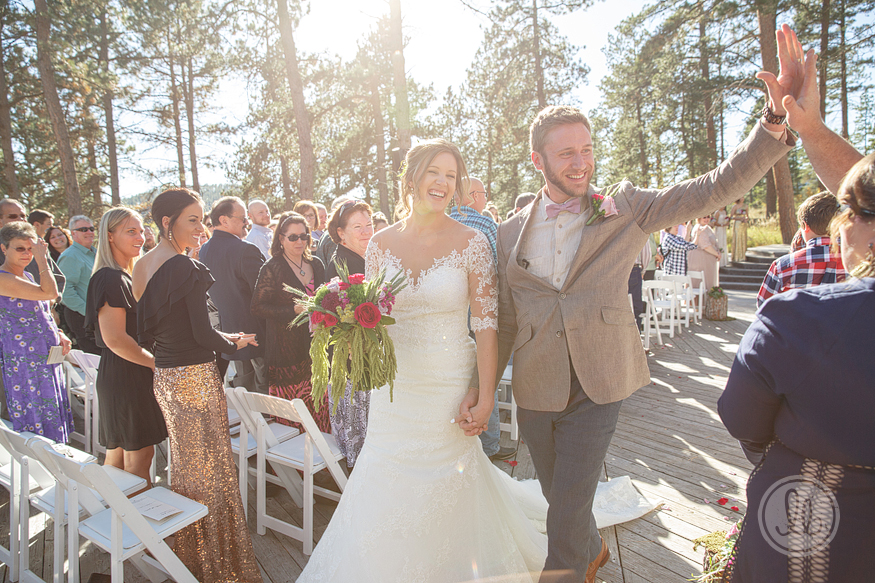 Often times, when a couple walks away from their ceremony, they just keep walking. It's a beautiful moment. It's their first walk as husband and wife, and it ALWAYS brings out the most pure body language! Arms intertwined and the biggest hugs you ever did see. :-)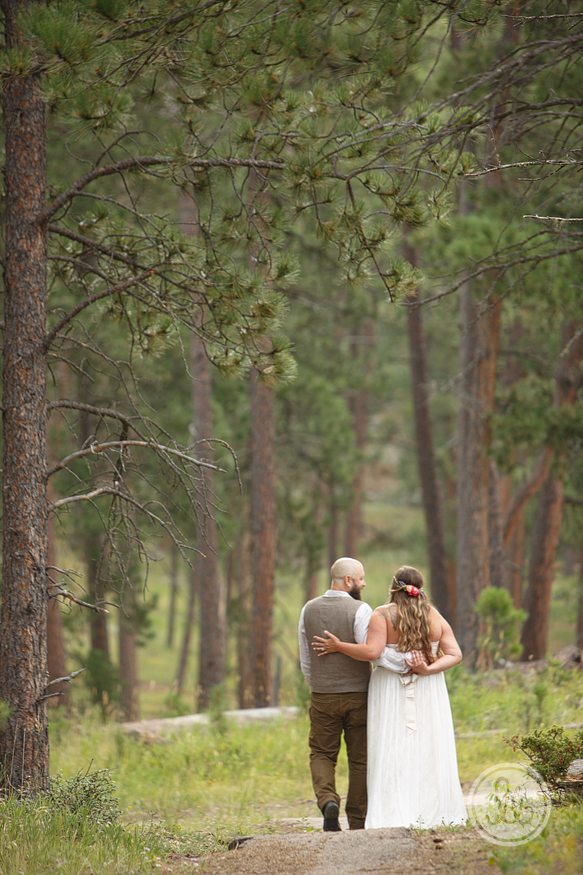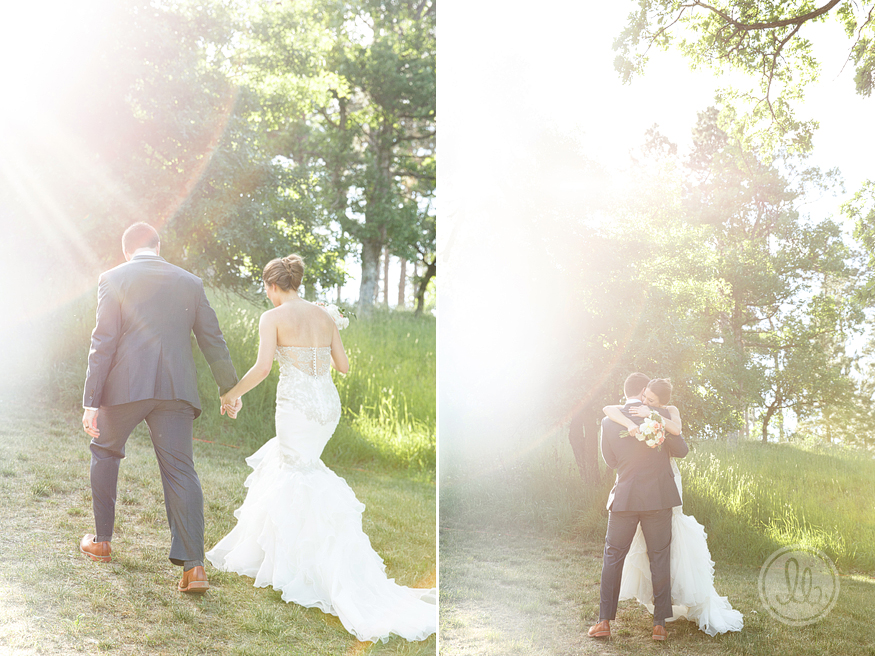 Receiving lines are a great way to say 'hello' to everyone who came to the wedding, but my favorite part is when the parents can't wait to congratulate their sons and daughters on officially becoming Mr. and Mrs.!!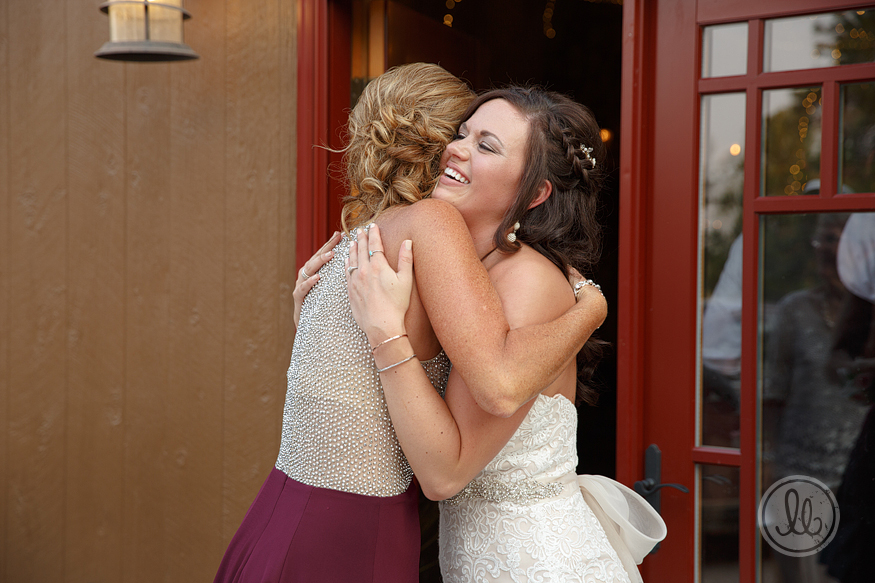 Reception mingling time! My husband's and my grandparents passed away long before we got married, so I really treasure (and envy) moments like this!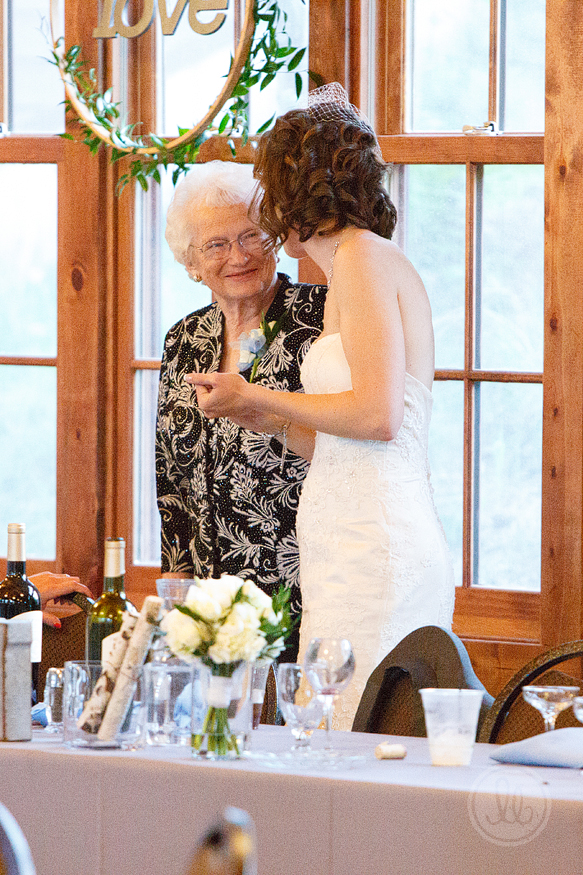 This bride and groom walked hand in hand, table to table, greeting their guests.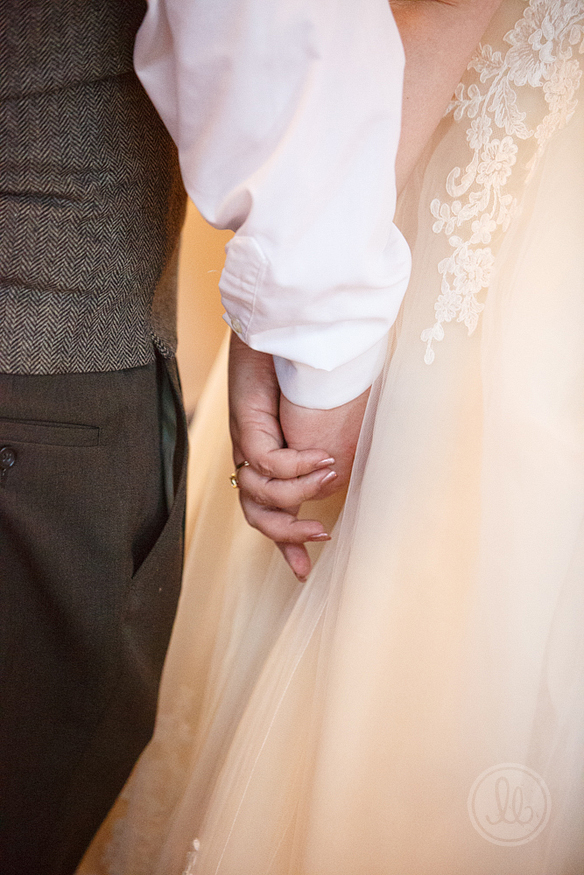 The mother and sister of the groom having a moment. I love looking around at a reception and seeing what is going on between the guests. This moment was sweeter than I could have expected!!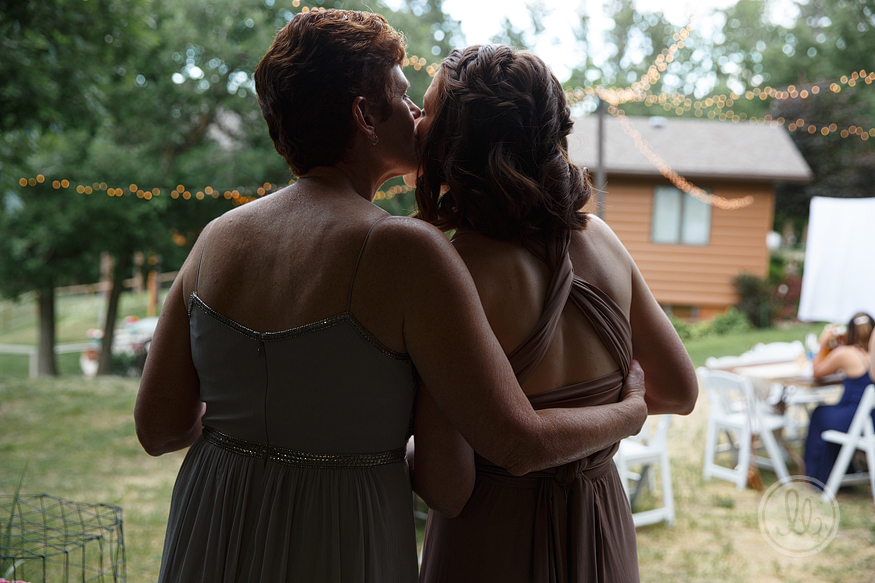 FUNNEL CAKES!!! I'm sure the logistics of purchasing and operating a funnel cake machine at their wedding was more work than most would ever choose to endure, but this was really the coolest thing to happen at a wedding. By far.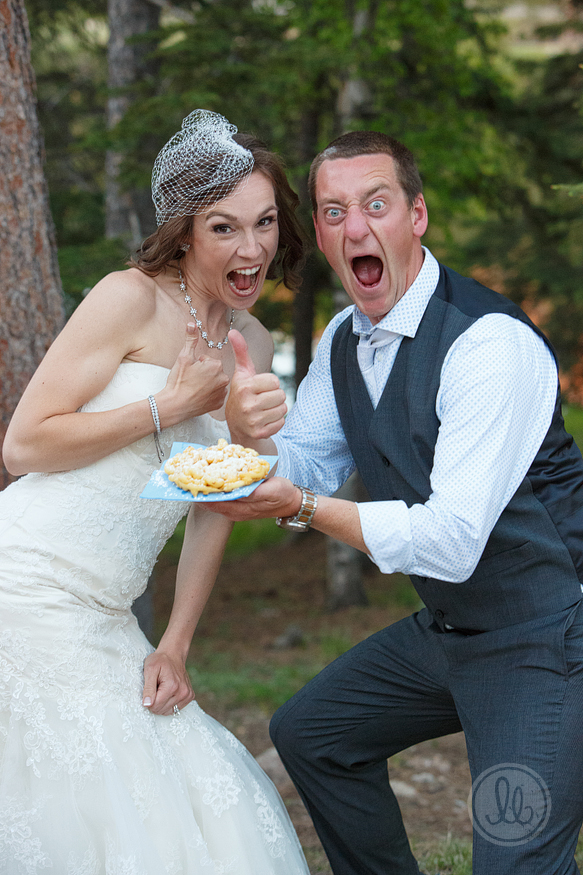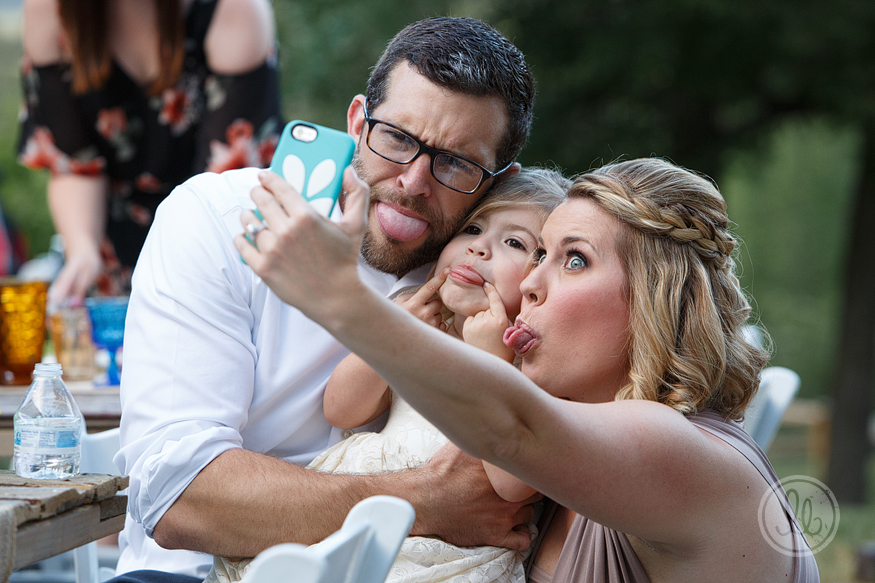 This moment when the bride was surrounded by her mom and sister during their slideshow just makes me melt!!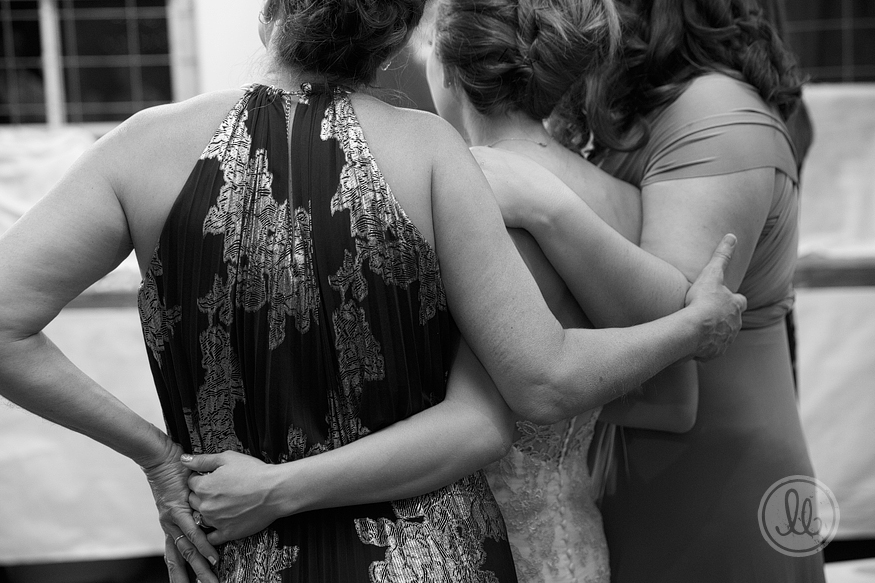 How many grooms take the time during their reception to go over and give their mama some love? (Answer: grooms that also know that funnel cakes are worth having at their wedding. These are good people, I tell ya!!) ;-)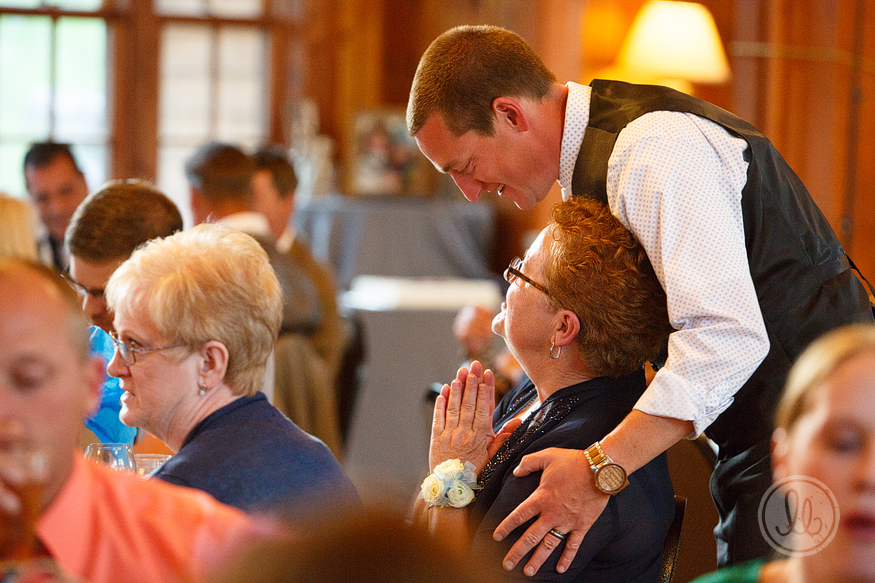 Doin' what her papa taught her. ;-)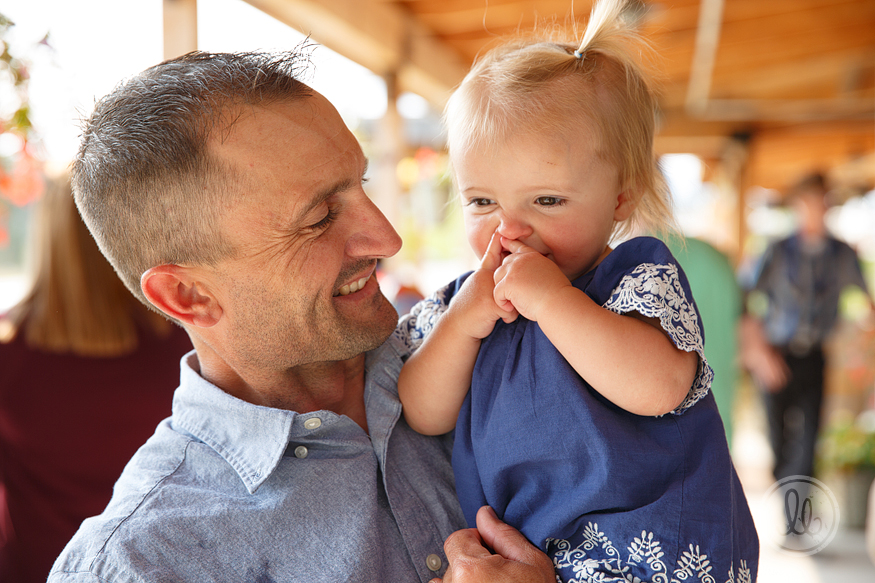 This next one is from a morning wedding – all the kids (and there were a lot) at this wedding were suddenly ready for naps at the same time. This sweetie and her mama made me want to go home and snuggle my own babies – which I did, as soon as I got home that day. :-)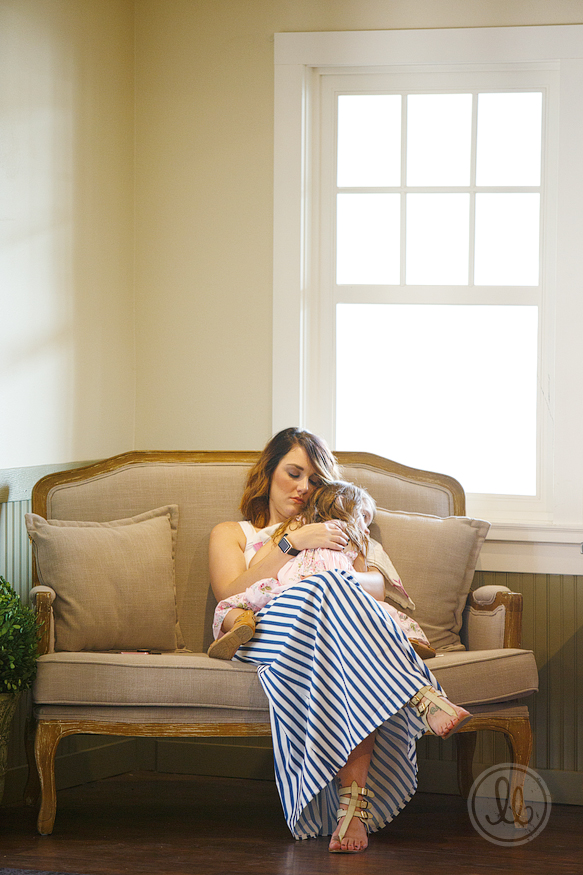 You've all seen the reception game where a couple from the crowd has to show the bride and groom how to kiss, and then the b + g have to replicate it, right? Well this couple added a twist. Before showing the bride and groom how to kiss, they first gave a bit of marriage wisdom. Some were sweet, some were funny, and all were straight from the heart!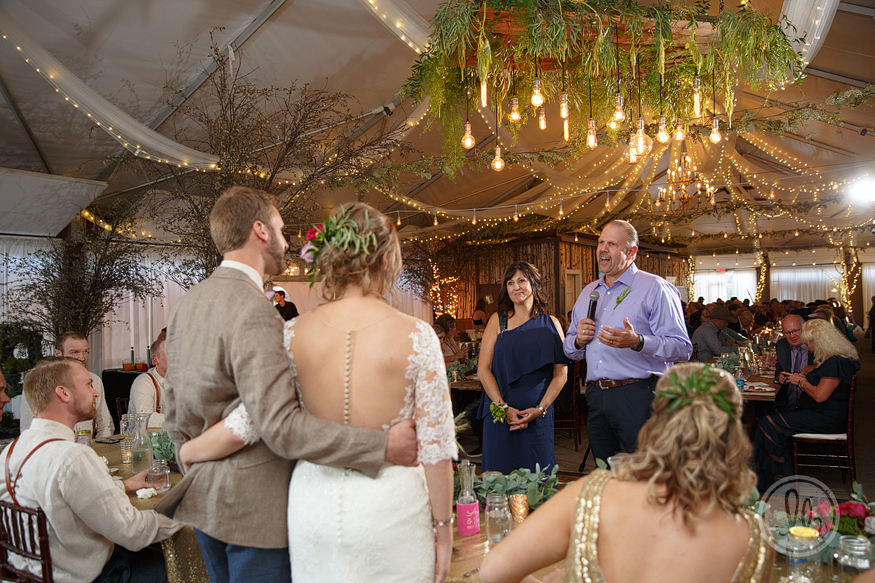 The bride's life story sung to the tune of "Goodbye Earl" (their favorite song from when they were younger) was a highlight for the year. Something about moving to Florida and getting a cat? Not all of it worked perfectly, but that's exactly what made it a perfect memory.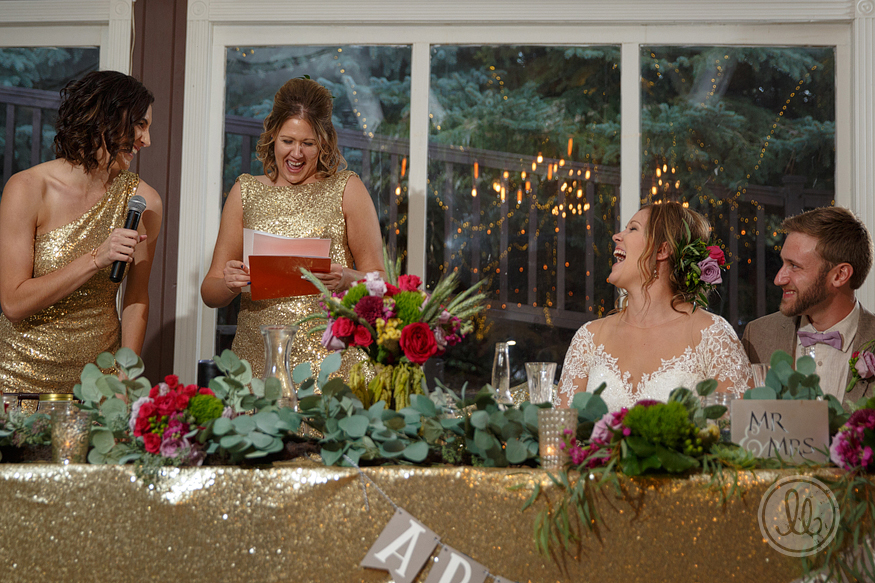 This reaction to the bride's dad's speech – so good. Jokes about their age difference (they started dating when he was a senior and she was a freshman in high school) a plenty! We all knew it was coming, but his delivery was just that good!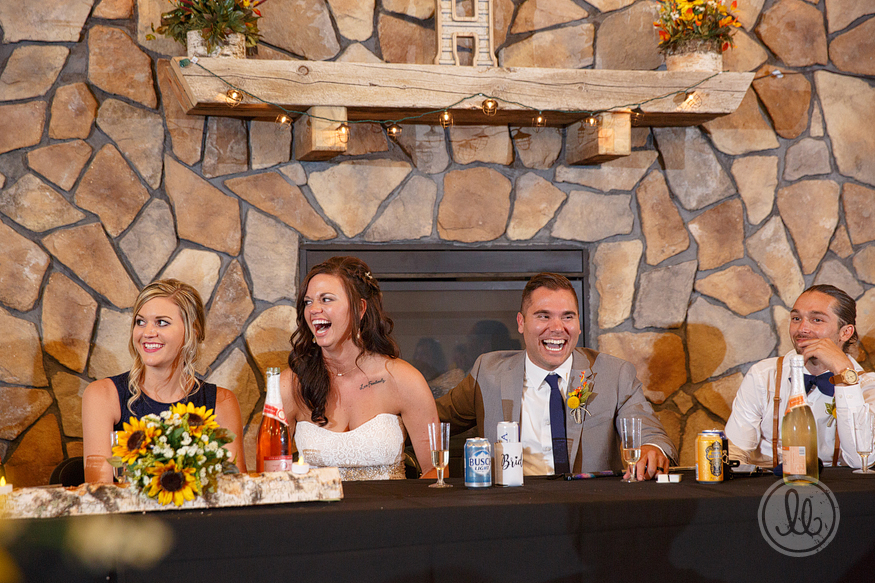 Huge props to a maid of honor who can embarrass a bride, then make her cry in the same speech.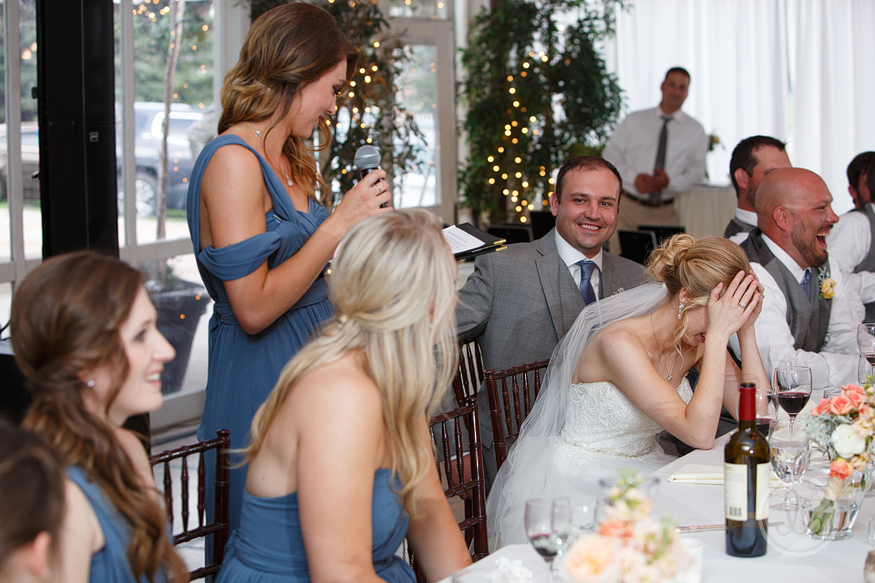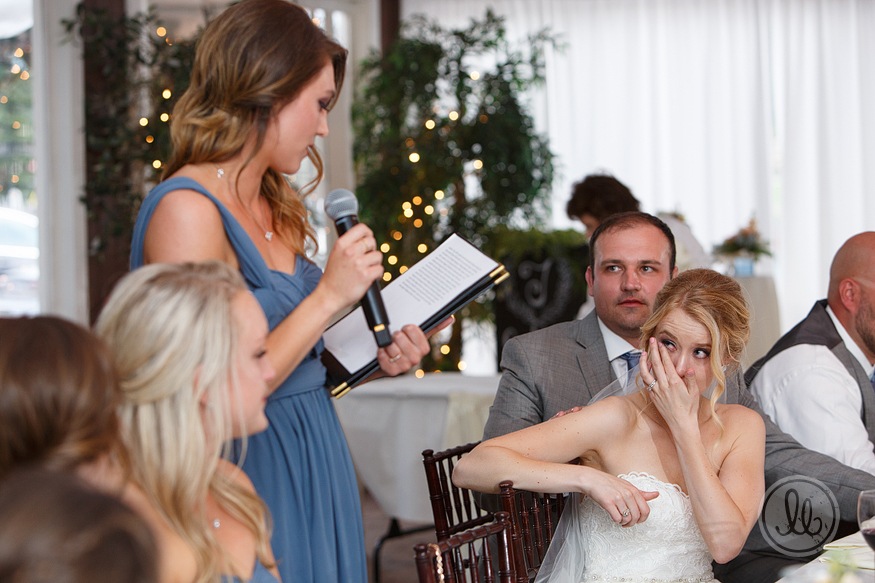 This is the same joking groom who clarified he was the soon-to-be-husband in the love note earlier. After thanking all the guests for coming, he said something like "We're really surprised anybody showed up. We picked a holiday weekend a long ways away from our friends, thinking everyone would want to be anywhere but at our wedding. So, thanks, I guess?"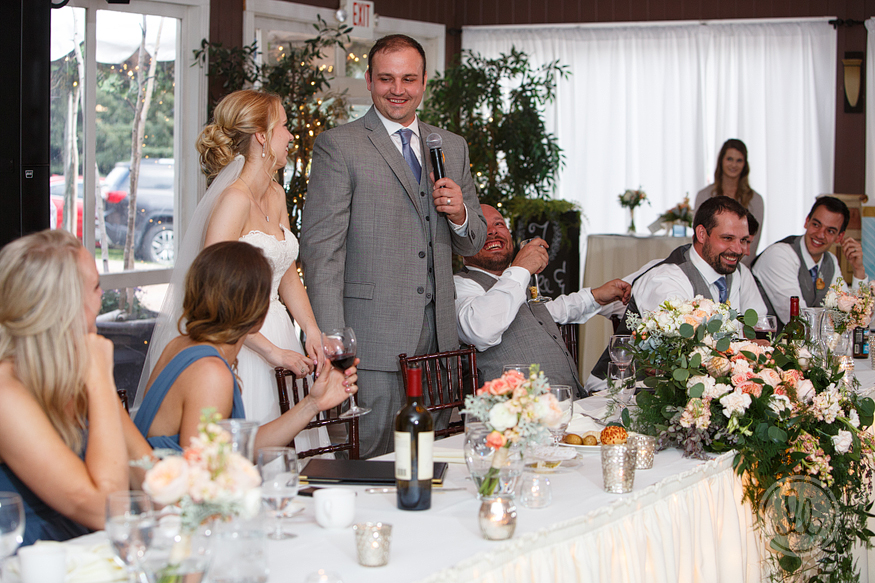 Mid-dinner massage time!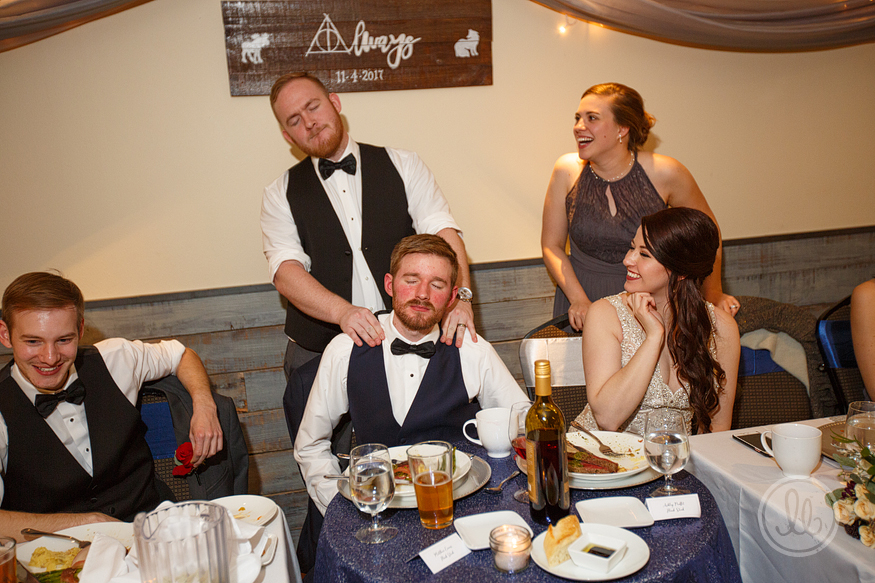 Who needs to stretch before their first dance as husband and wife? This guy.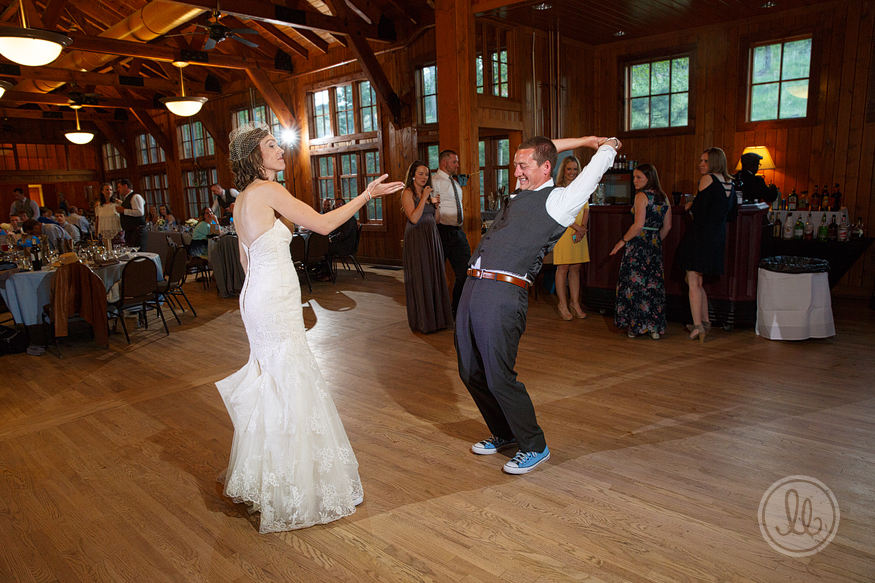 Okay, so maybe it was good that he stretched for this. Haha!!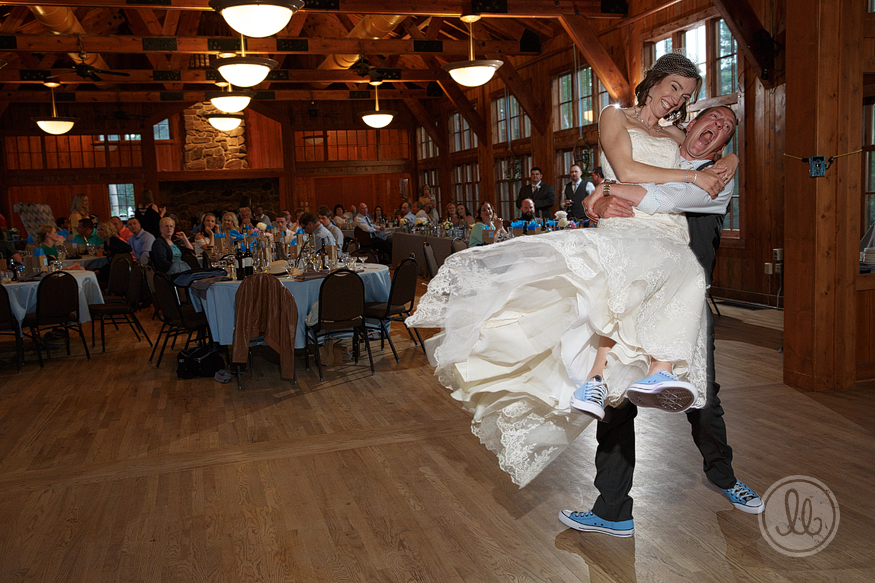 Loosen up those joints!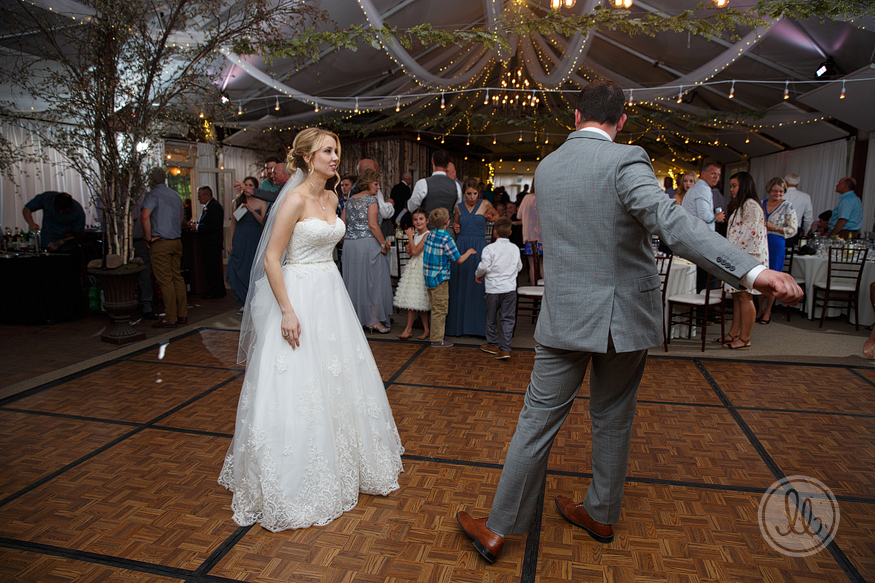 Make room for Jesus!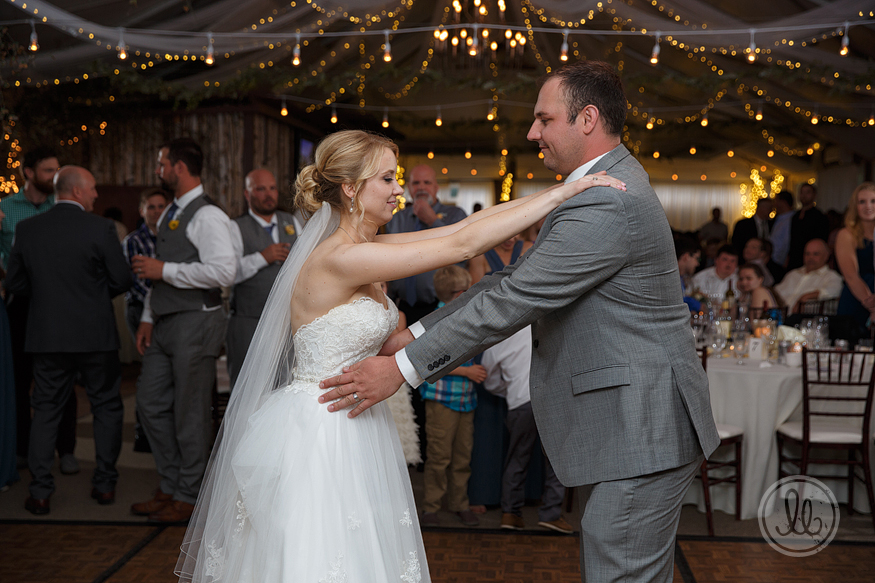 Switching back to some super sweet moments… the photo on the left I love because both the bride's and groom's dads are in the background watching them dance. The photo on the right, the groom is watching his bride dance with his father. Love love love!!!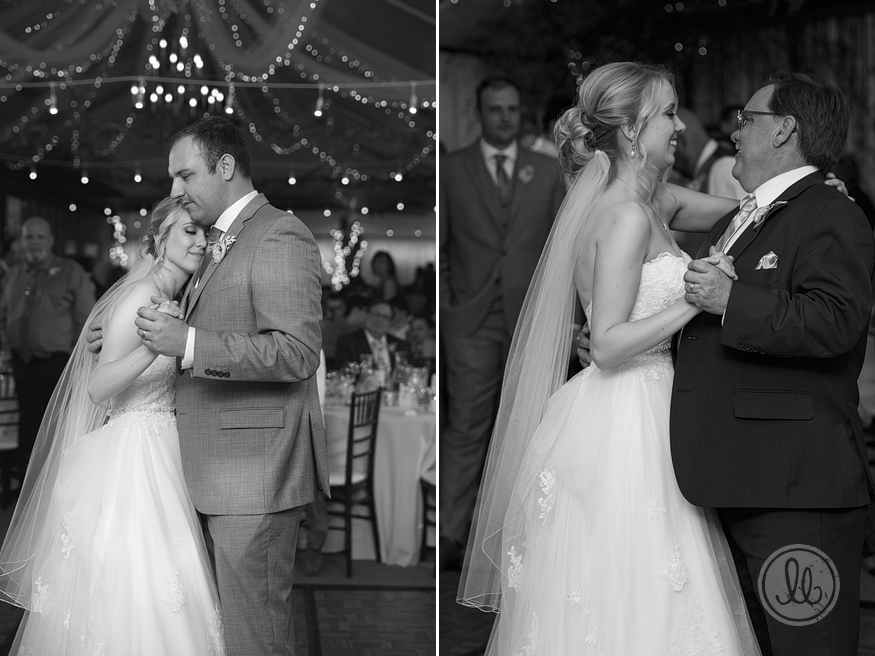 This bride's father introduced this song as one that he used to either sing to her or play for her when she was a baby. Can you imagine all those memories swirling around in the heads of these two during this dance? This moment is what waterproof mascara is made for!!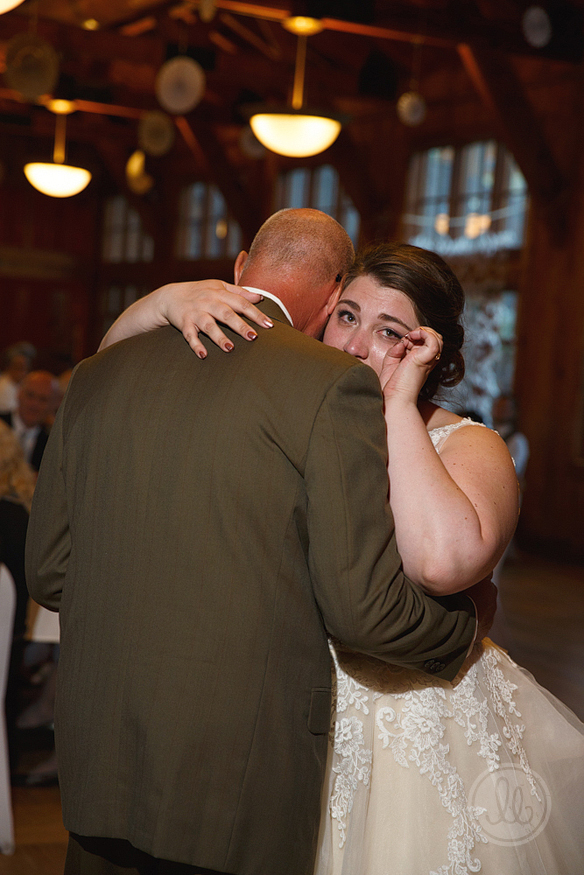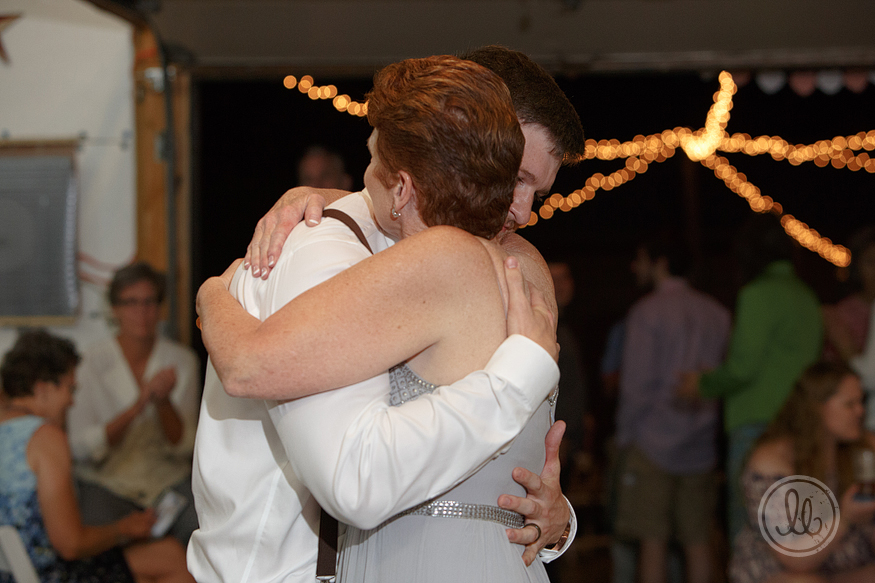 After the bride danced with her new husband, she danced with her father. After she danced with her father, she walked over and hugged her mother…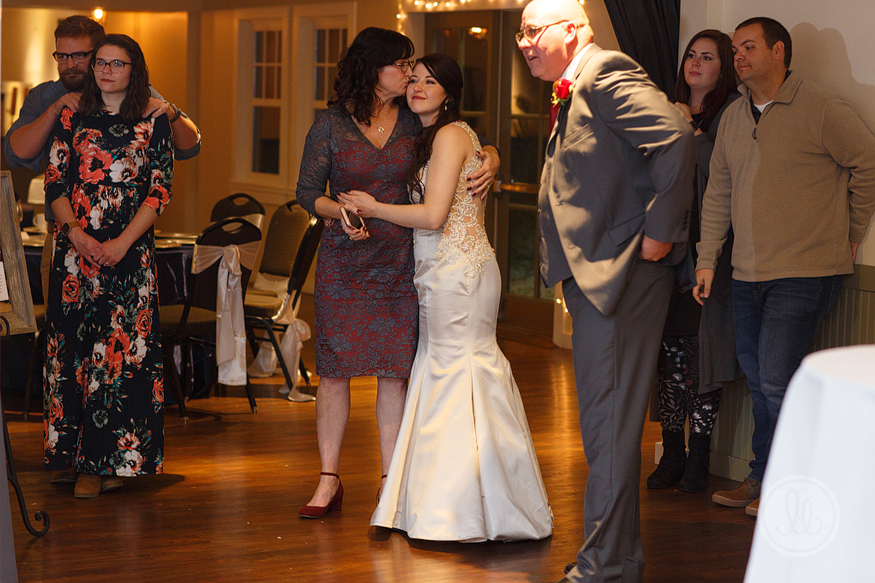 … and all there of them watched her husband dance with his mother. #familygoals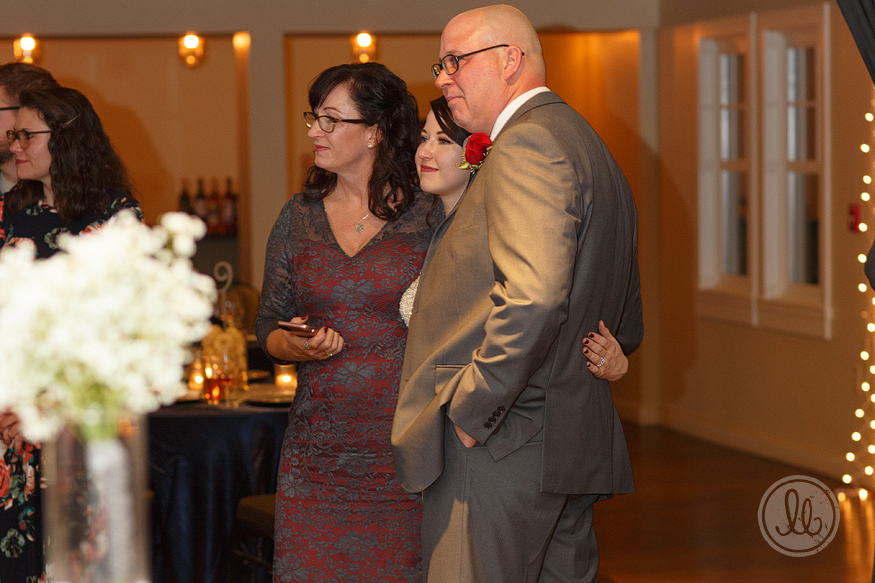 Now lets get this party started! Before the bride was done dancing with her father, this kid was ready to jam out!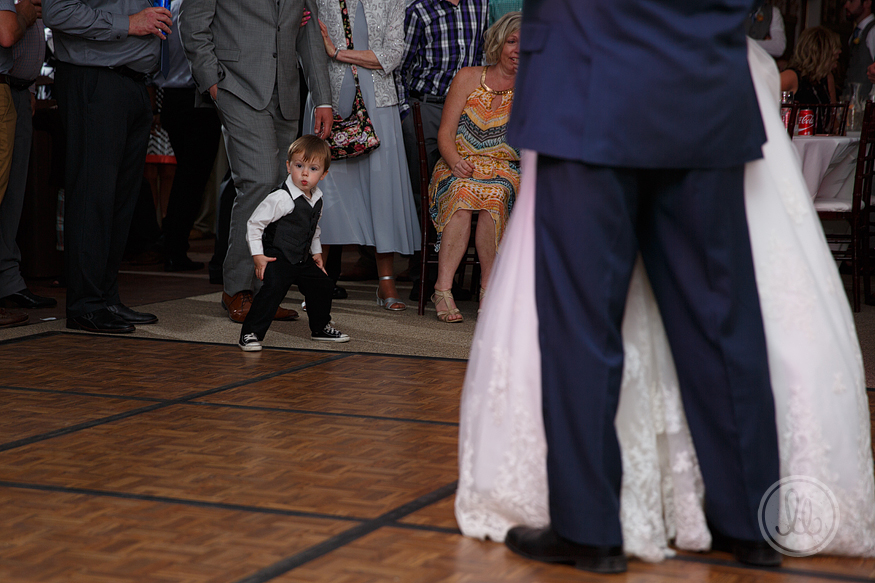 Pop that hip!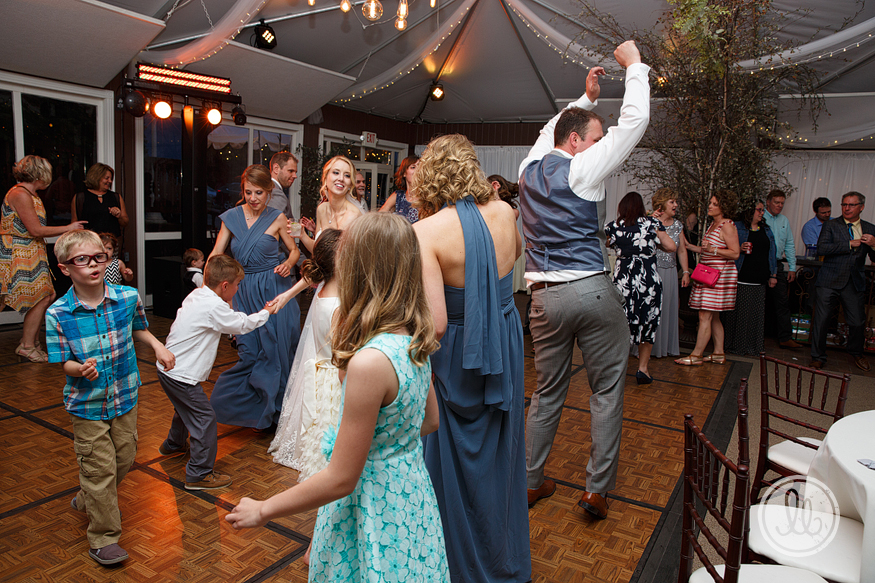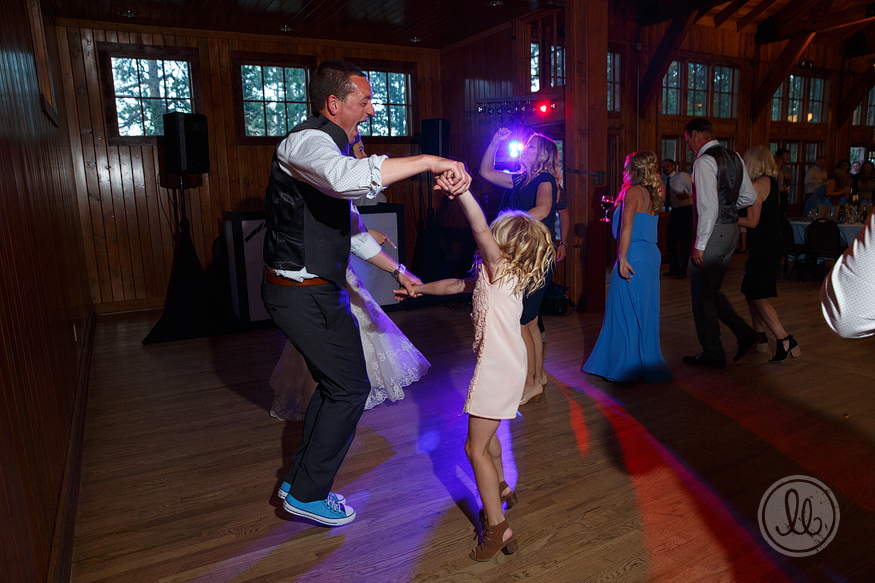 Another sweet grandma moment! :-)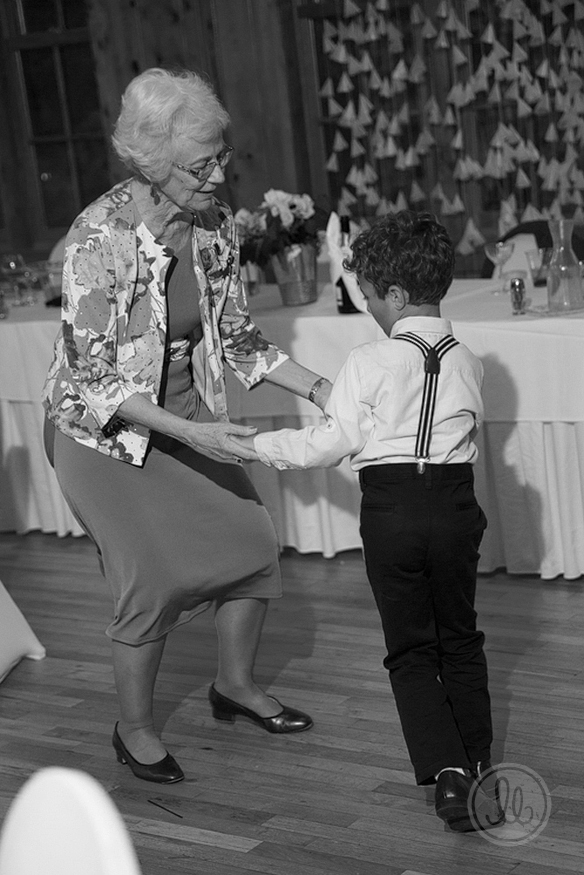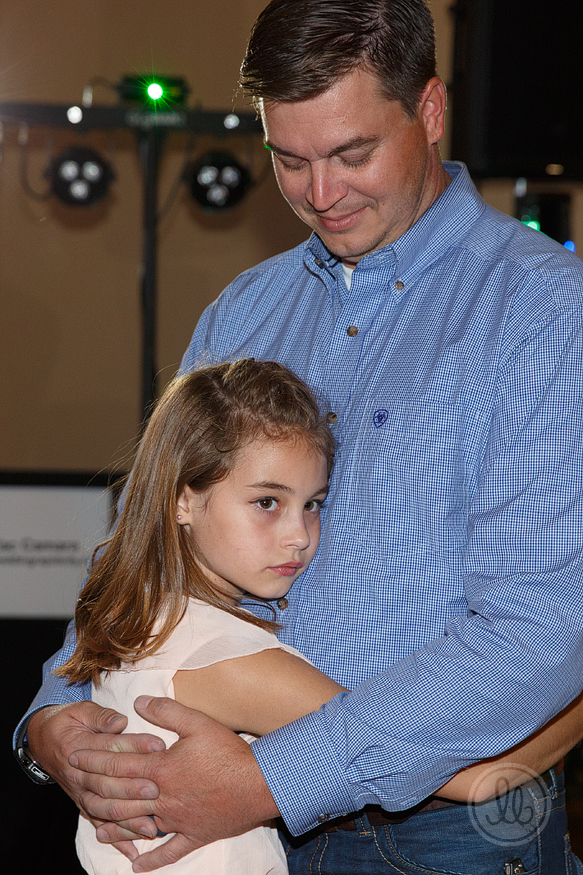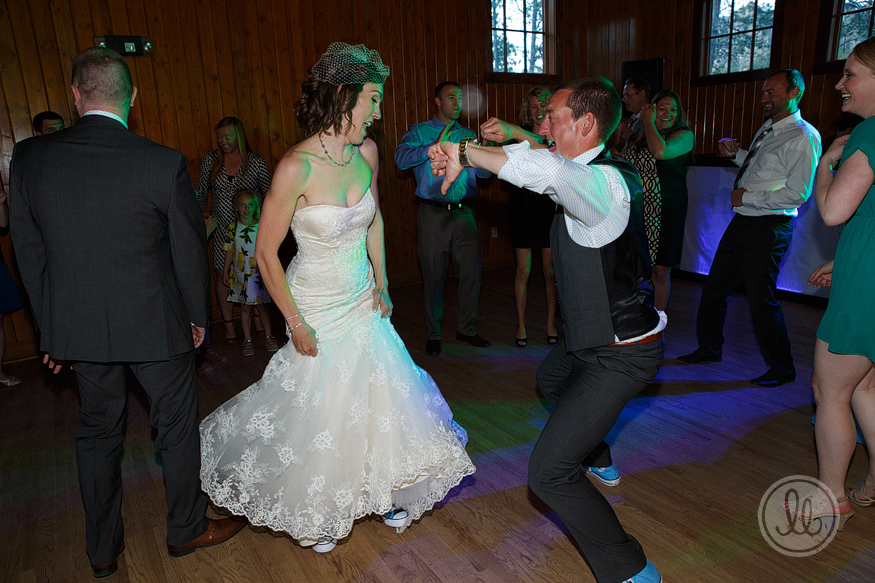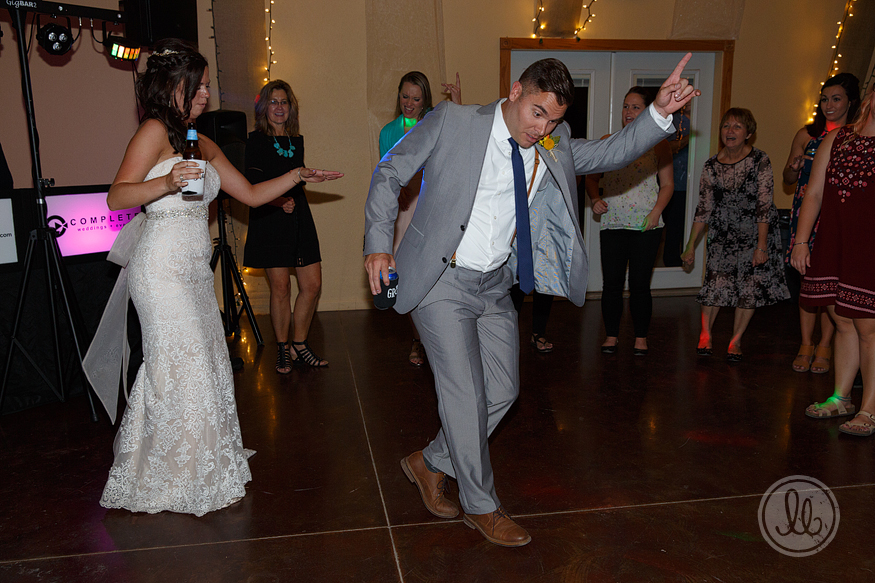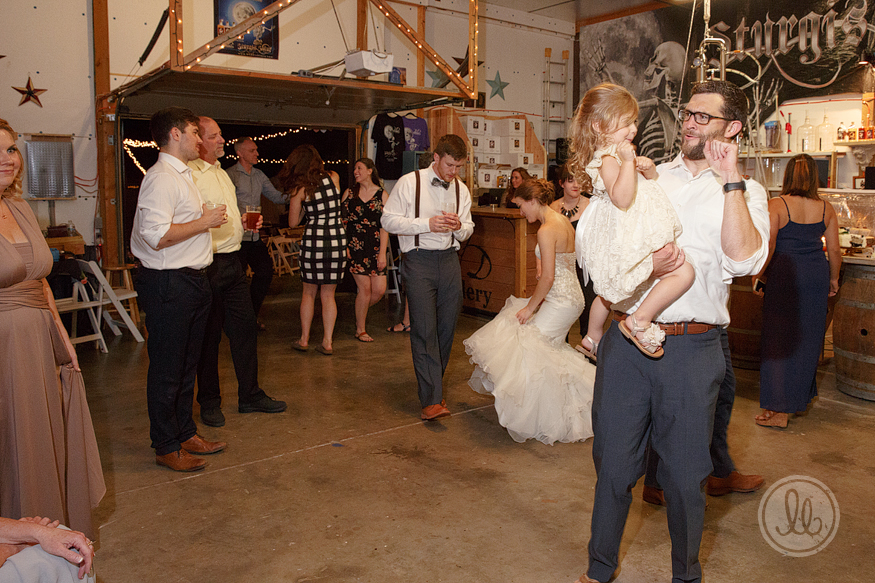 Parent of the bride cutting a rug! And someone taking a photo of a moment I missed. I love seeing people take pictures at weddings! I can't capture every single moment. I try, but I just can't. So thanks to all who love to take pictures at weddings alongside the hired photographer!! #captureallthemoments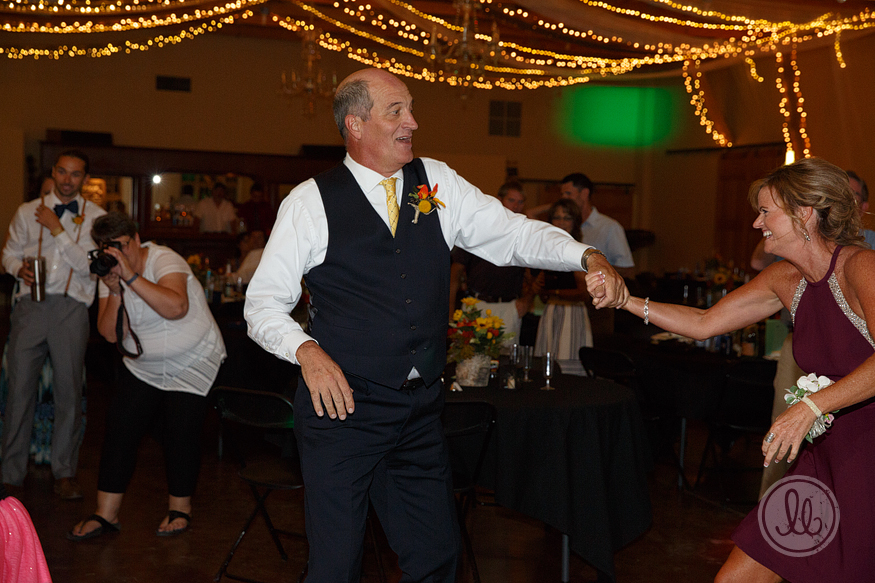 The flower girl that didn't need to duck to get 'a little bit softer now' and also the guy who is almost completely parallel to the floor without actually laying down.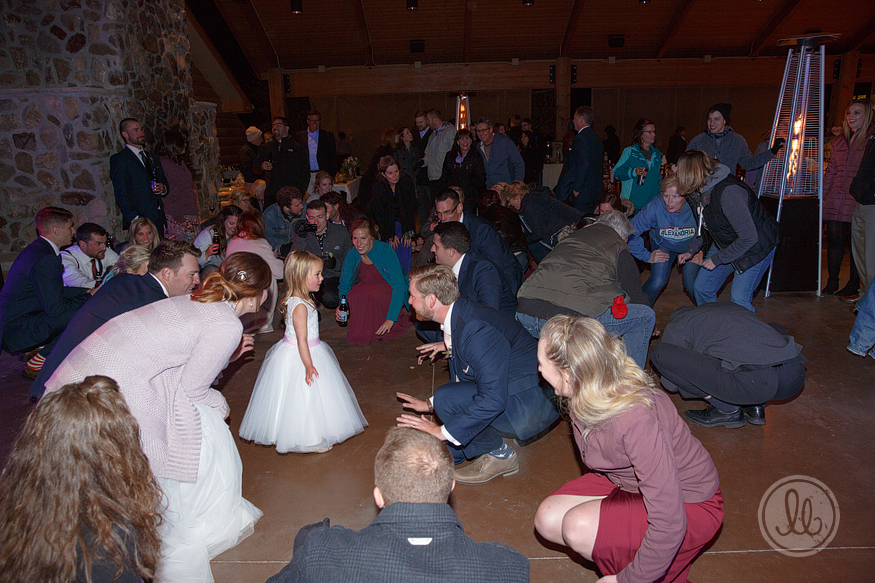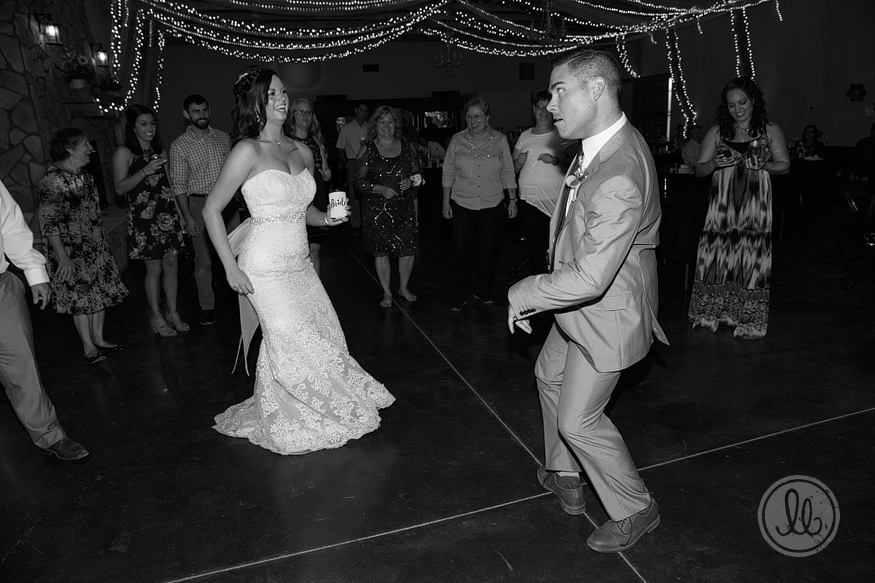 Oh, did you think that weddings are the only time that moments happen? Think again. ;-) Mike shows his true feelings towards snuggles…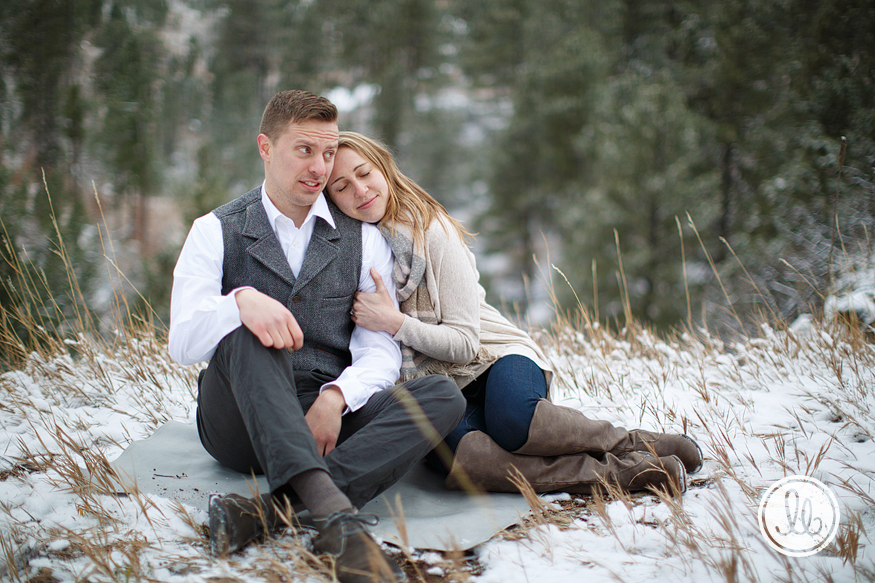 Whisper something dirty into her ear… "mud."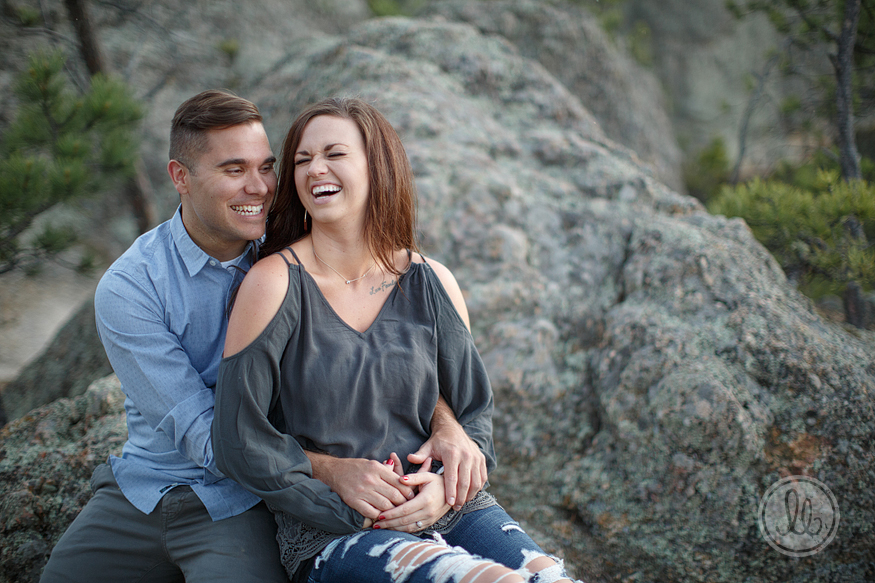 Walking is hard sometimes…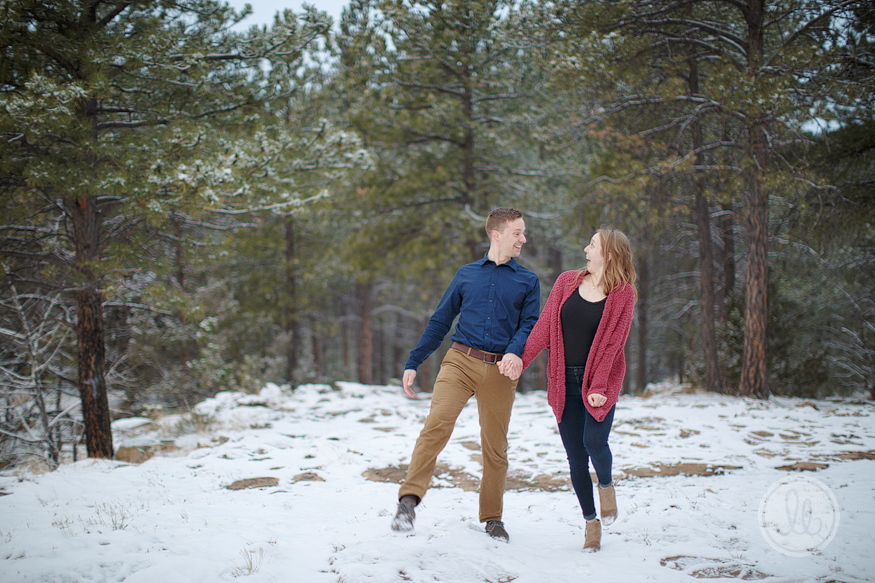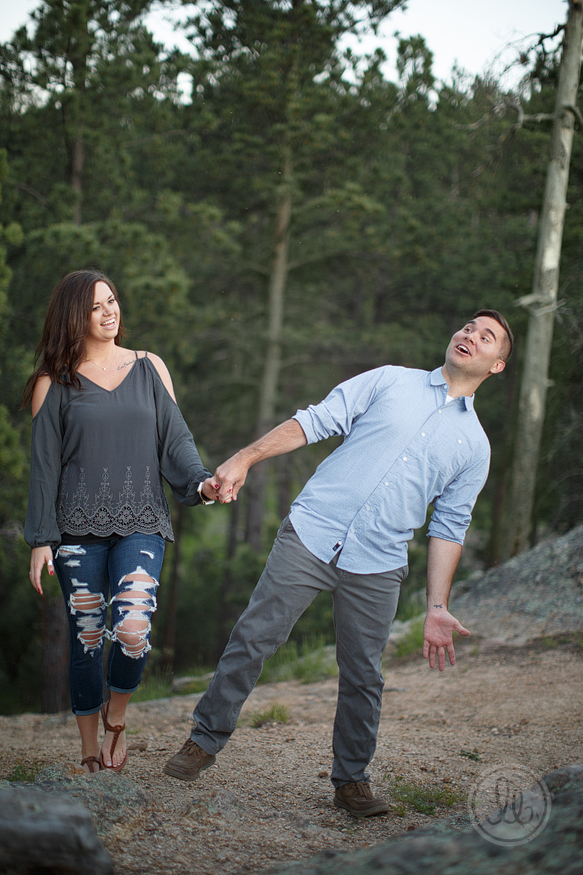 When you go in for a cute piggy back ride and end up choking your fiancee… so romantic. ;-)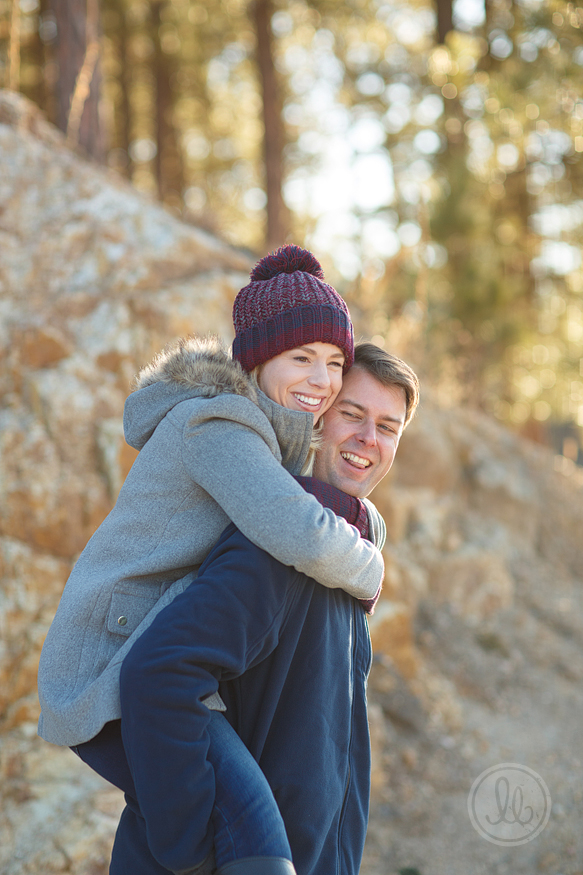 Tell me how you really feel about being up at sunrise to take pictures…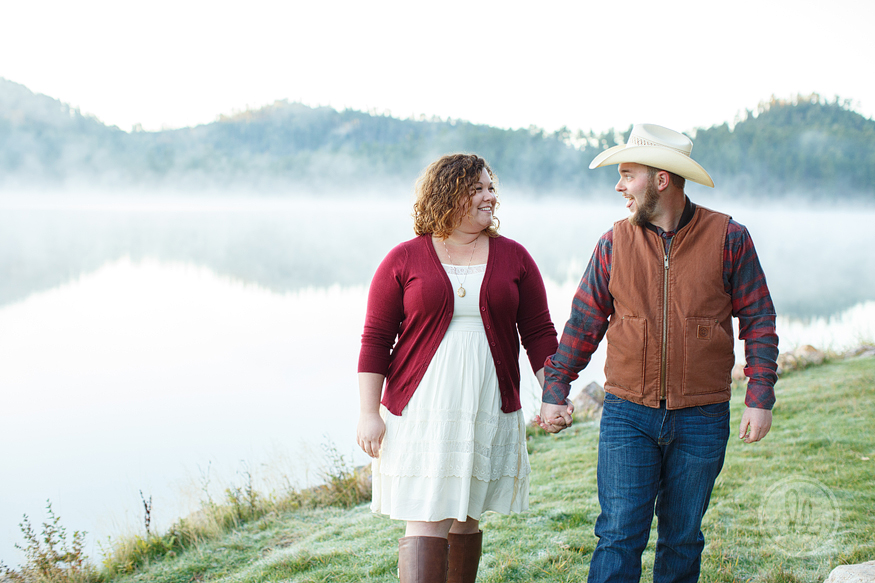 Puttin' the moves on her man!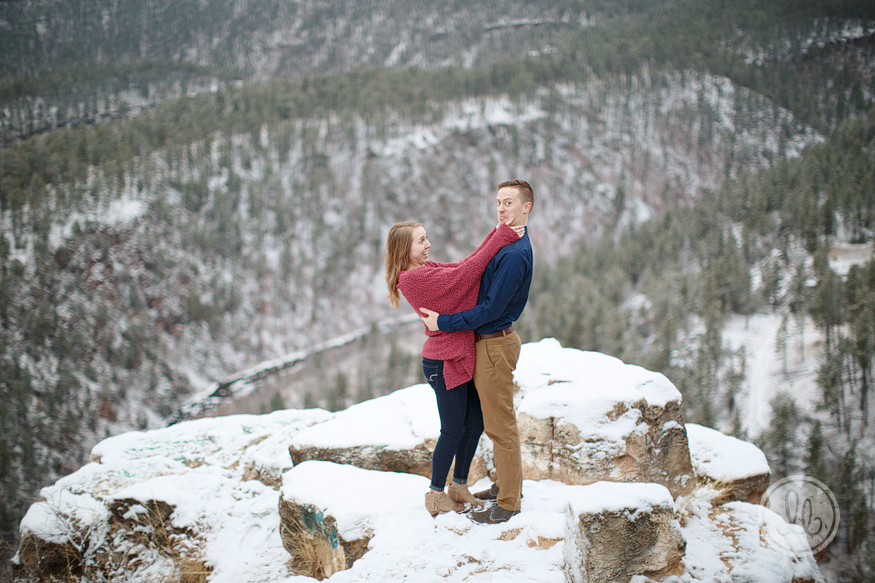 More whispers – I love prompts that create all kinds of different reactions unique to each couple. Giggles are by far my favorite. :-)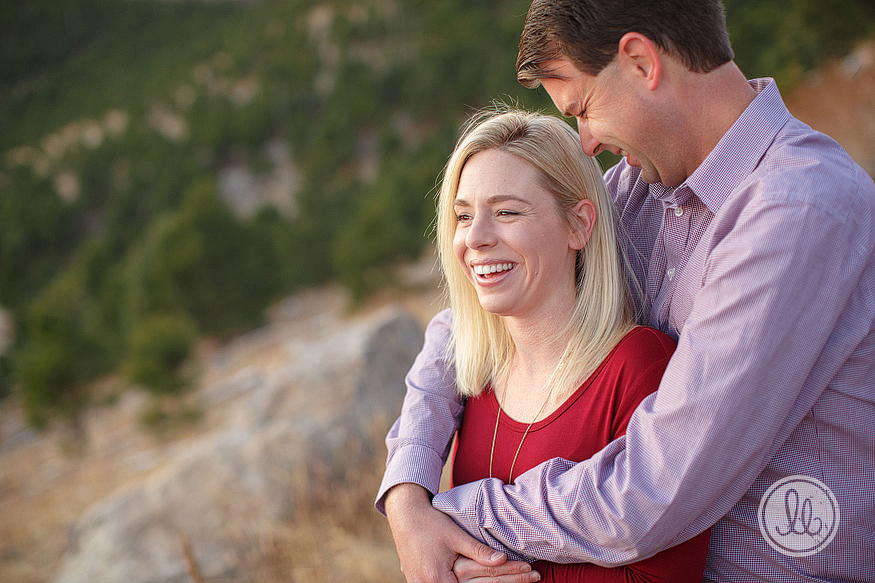 Thanks so much for following along! 2017 was such a fun year. I hope you enjoyed my favorite candids/outtakes/moments/memories! :-)
Comments
comments