I was standing in the jewelry aisle at Hobby Lobby. I had no idea what I needed, I just knew what I wanted the necklace to look like based on a picture I saw on the internet.
Do I need string? Wire? Tools? What kind of clasp? Help!!
I normally don't walk up to strangers and ask questions, but I was so lost and needed all the help I could get. Plus, she looked like a pretty nice gal – not a store associate, just a pretty nice gal. "Excuse me, can you help me? I am just starting to make my first piece of jewelry and I have no idea what I need. I have these pearls picked out, but that's as far as I've gotten."
She picked out some really thin wire and an all-in-one tool for me to get started with. "Good luck!" she said as I walked away towards the check-out.
The very next day she came in to the coffee shop. "Are you the girl from Hobby Lobby yesterday?!" I asked. "I thought you looked familiar!" she said.
Fast forward about three months…. I have done nothing with the necklace. I just didn't know where to start! She comes in to the coffee shop again and asks how my necklace turned out. I'm a little embarrassed when I tell her everything is still in the plastic bag from the store. I need to get started on this project!!
That night I go home and practice twisting the wire – I have no idea what I'm doing. The wire breaks! And I didn't have any pearls strung onto it yet!! I go and buy thicker wire that weekend. I twist and I thread and I curse myself for wanting to get into jewelry-making. "How on earth is this blasted necklace ever going to lay flat?"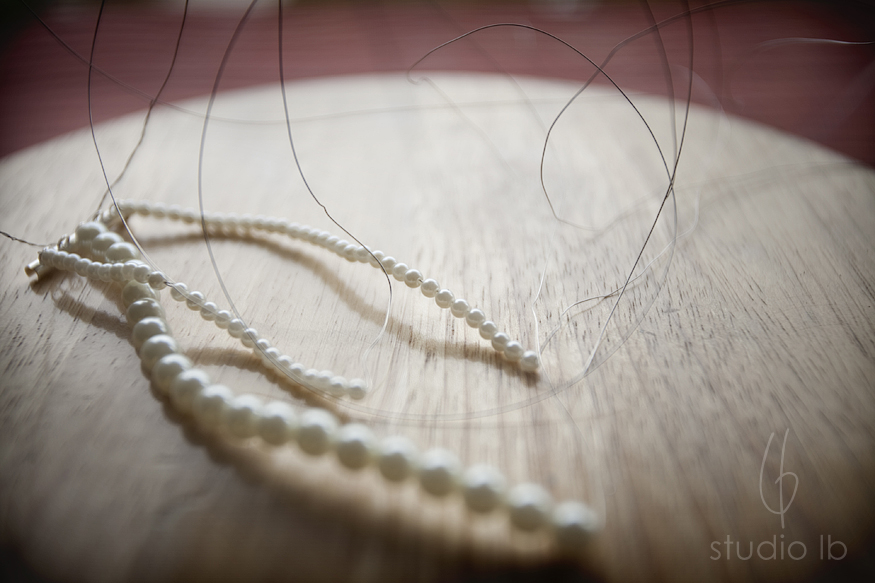 Enter Halley. She calls me as I'm in the middle of threading this darn necklace that I'm about to give up on.
"Halley, I'm about to poke my eyes out with this stupid wire!!"
Little did I know, Halley does jewelry!!!! She convinces me it's not worth it to poke my eyes out, and she'll bring her jewelry-making things over this weekend.
Little did she know how complicated my necklace was. :-)
Halley and I worked for HOURS that night re-threading this darn necklace. HOURS I tell you!
It's finished. I put it on. And it does not. lay. flat. Halley wants to cry.
She leaves her magic thread and her tools with me to re-string 3 out of the 5 strands.
Thank goodness for fishing line. It does not make me want to poke my eyes out, and the strands of pearls lay SO nicely!!!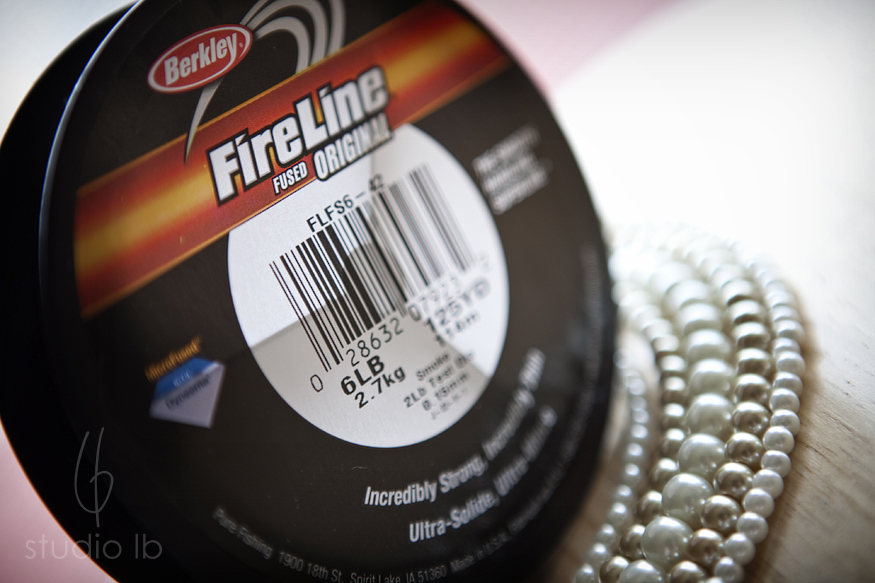 Of course, Halley gets to use this necklace for whatever event she wants, whenever!! And again, I need to find an excuse to dress up and wear it!!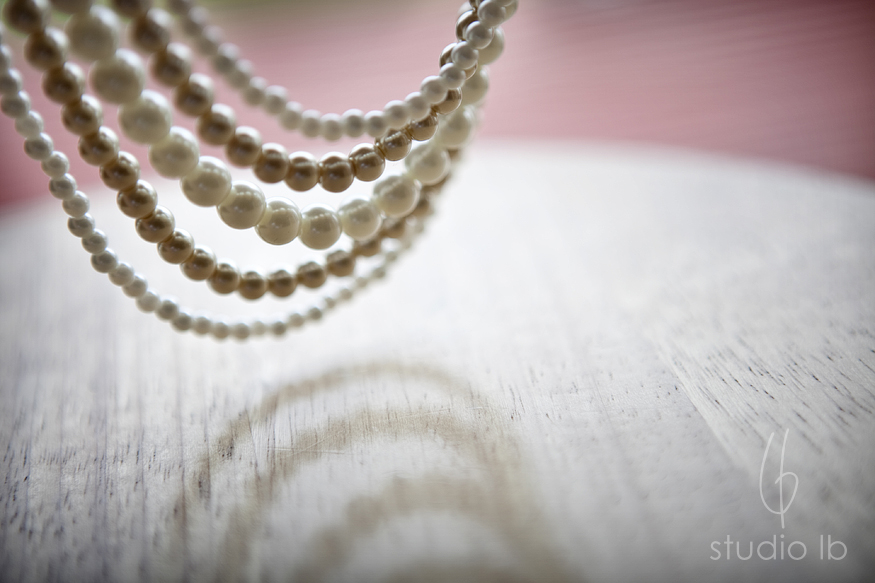 Comments
comments