People often ask me if I have a studio. Since I do weddings, I really don't have a need for an actual office/studio space – my office is wherever I am!
This summer, out of my fifteen weddings, four were in the Black Hills region and the farthest was Stephen, Minnesota (yay Nathan + Emily!!) Being away from home for half of the summer meant that I would need a portable workstation so I could catch up on emails and editing every chance I could get!!
Here are a few of my 'offices' from the road. Clockwise from the top left: Lance's parents' sunroom, Coffea in Sioux Falls, fold-up table at my parents' house, the Union at SDSU, the couch at my parents' house, Bethania Church where my mom and her friends quilt together every Tuesday.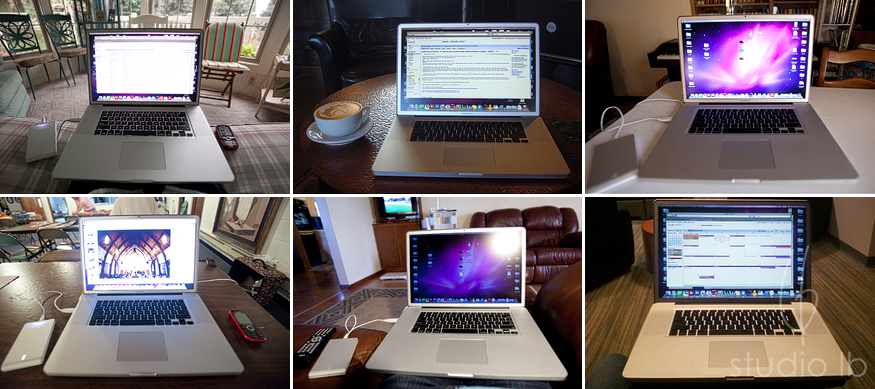 The REALLY exciting thing about my 'portable office' was that I ran out of packaging supplies while staying at my parents' for over a month. (October was studio lb's best month EVER in print orders!!) I rewarded myself by buying 6×8″ cardboard boxes.
Really?! That's not exciting for you? Well, it would be if you knew how ridiculous it is to put a 5×7 box of prints into a 9×11 box. But now, I have the perfect-sized shipping boxes for smaller orders. Yay!
Comments
comments