This past weekend, my BFF Jill came to visit! She grew up in Rapid City and has hiked Harney Peak several times. When she said she was going to come visit, she also said in the same sentence, "We're going to hike Harney Peak."
Say whaaaa?! Put me in heels and give me heavy camera bags and I'll photograph a wedding all day, but hike a MOUNTAIN?! (The highest point East of the Rocky Moutains and West of the Pyrenees Mountains in Europe!!) Are you kidding me?
So I've been 'training' for the past few weeks. Going on walks, hiking M Hill, and of course, snacking on trail mix. :-)
In four hours we made it from the trailhead at Sylvan Lake to the lookout tower and back. We both saw someone we knew (small world) and we also met lots of interesting people. One girl asked if there was a bathroom at the top of Harney Peak. "Uh, yeah, there's a couple of trees right over there…" Then an older gentleman hiking behind us asked us when we got back to the trailhead if we just hiked all the way up to the top. "We sure did!" "Wow, you guys look fresh!" Ummm thanks? Speedwalk back to the car!!
So here's some proof that I was at the top of Harney Peak!! (all photos from my cell phone – I wasn't about to carry 8 extra pounds of camera gear…)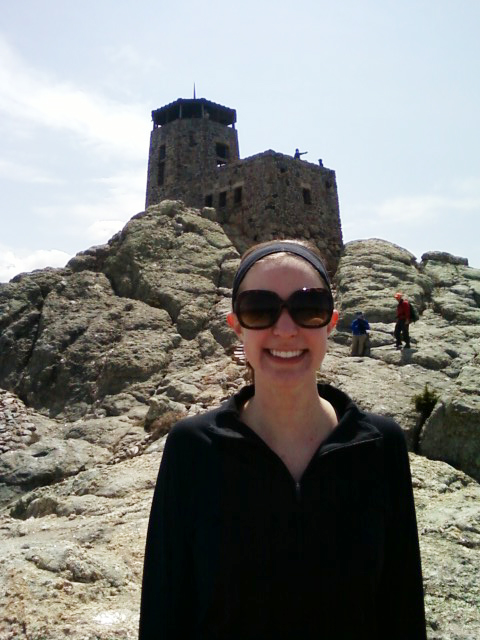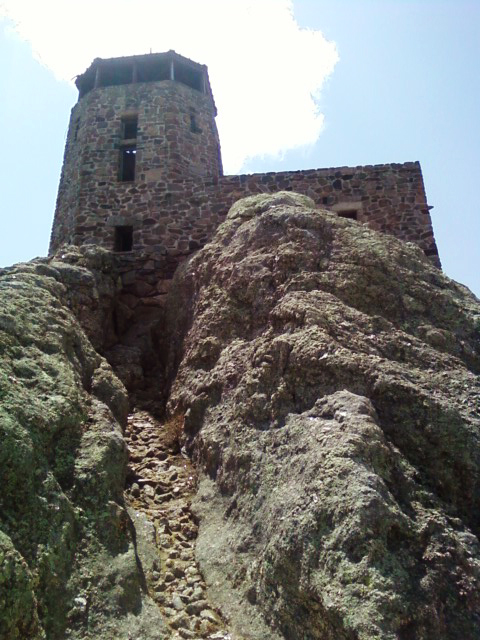 You can see the back of Mt. Rushmore in this photo. It's the rectangular rock formation in the top middle of the photo, where the blue haze starts.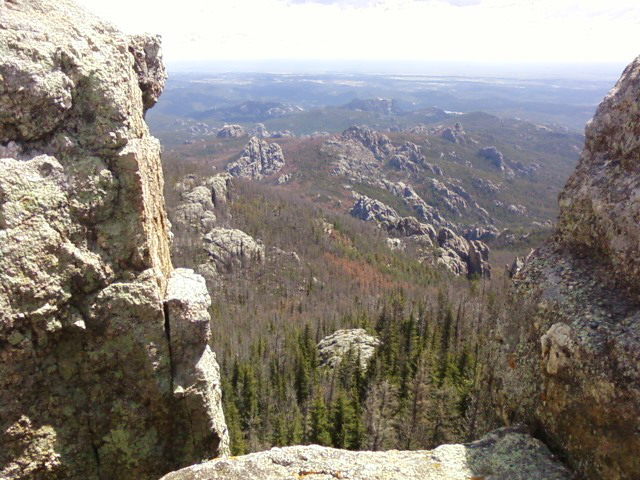 "Where the granite spires rise…"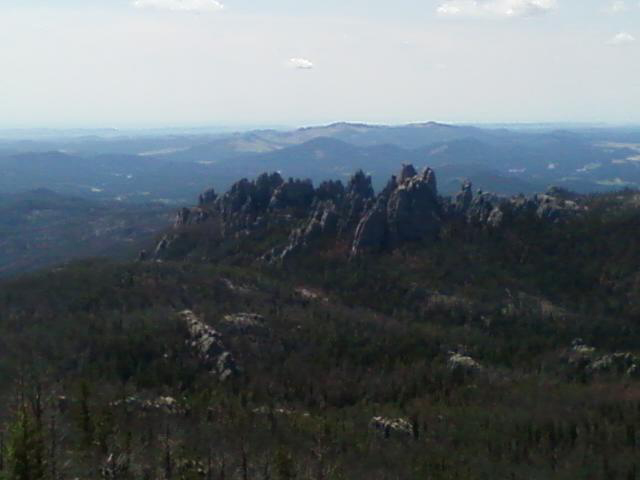 And what trip to Custer State Park is complete without seeing some baby buffalo?!?! They're so cuuuuuute!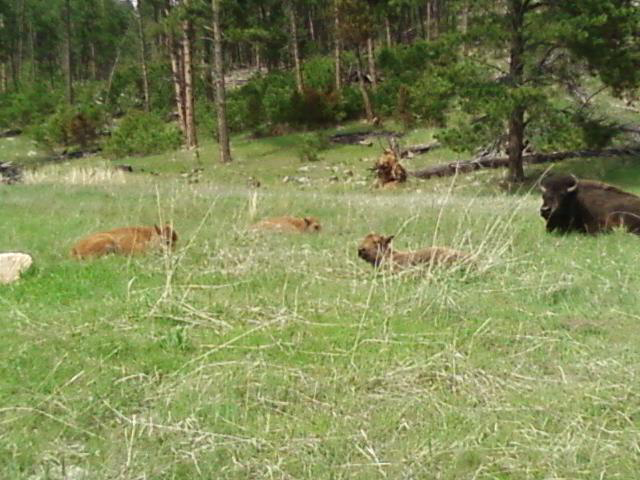 Comments
comments