It all started ten months ago when I was staying at my cousin's apartment in Aberdeen after a friend's wedding. I had just finished watching all ten seasons of Friends and I didn't know what I was going to do with all my spare time!! Becky lent the first two seasons of Gilmore Girls to me to get started, and I've been hooked ever since! After I finished the first two seasons, I signed up for netflix and waited oh-so patiently in-between sending disks back and forth. Eventually I upgraded to the two-dvds-at-a-time subscription instead of only one. This made my goal go a LOT faster, and thus, leading to Thursday.
I had only four episodes left. Once I started the first, I knew I wasn't going to be able to stop. There was so much I just had to find out and I couldn't wait until Friday morning to finish!! Was Rory going to get accepted at the New York Times? What would happen with Logan? Could Lorelai and Luke ever be friends again?
I won't spoil the ending for you here on my blog in case you are in the middle of watching this fabulous TV series. Even though it's been off the air for a few years. I was part-way through season six when a girl at the coffee shop found out I was watching it and said "Oh. My. Gosh!! I still can't believe ________ left ______ for _______!!! I'm still so mad at ___!!!" My jaw dropped. "WHAT?!!" "Oh, you haven't gotten that far? Sorry!"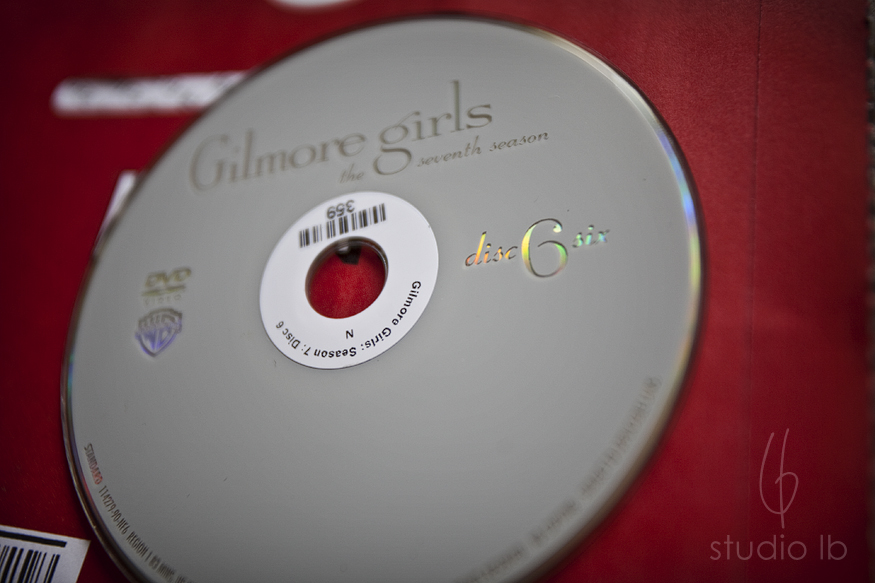 Any recommendations for new tv shows to watch? I'm pretty good at following The Office online. I've heard How I Met Your Mother is another one to get into. What do YOU think I should start watching next??
Comments
comments