February was great this year, mainly because our family went to Kauai to celebrate my parents' 40th anniversary!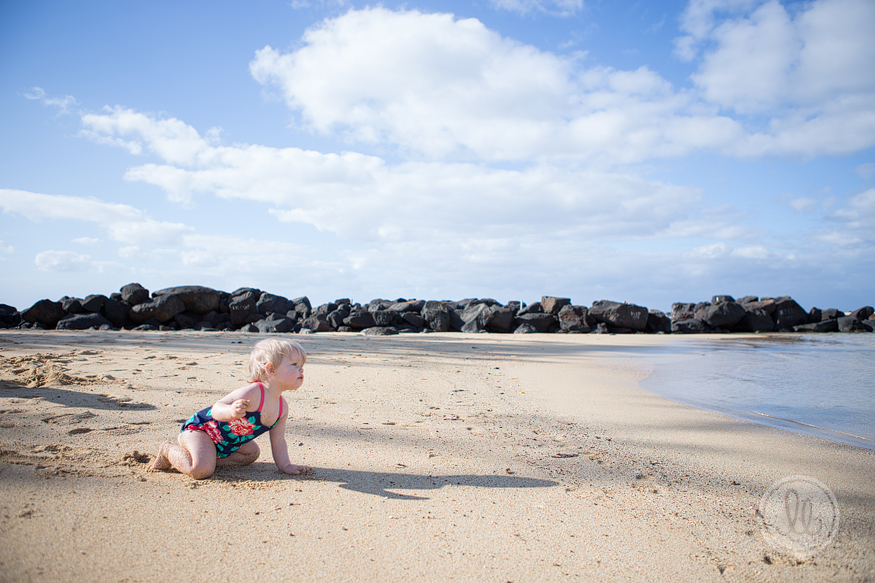 We enjoyed checking out several local shops, coffee houses, scenic drives, and beaches. Basically, we tried to blend in with the locals (but our pale skin and my giant camera clearly gave us away). :-)
Elodie LOVED the beach, and if it hadn't been for the amount of sand she consumed plus the extensive clean-up involved, we would have taken her every day. She was always the first to point out any birds around, and when I asked if she saw the waves in the ocean, she would wave.
She traveled so well, we are already thinking of where we should go next! What's your favorite vacation destination?