August, you are so hot. And not in a good way. This month I've been enjoying air conditioning and ice cream and coconut flavored coffee syrup (for both iced coffees and in Diet Coke – yumm!!) Oh, and our baby girl turning seven months old. Duh.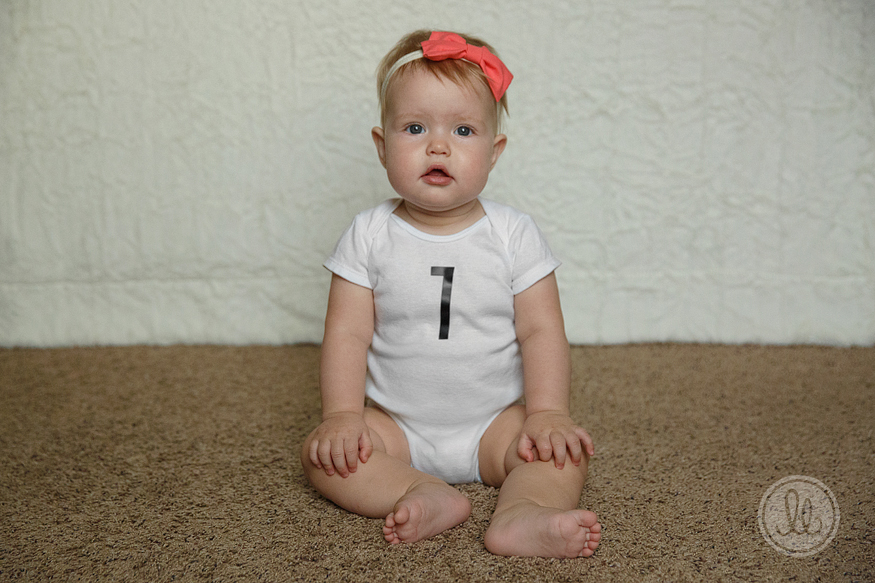 Little girl is loving her new view of the world as she now prefers to sit up most of the time. She also enjoys pool time and rolling away from mommy and daddy. She's now saying "mama" but only when she's fussy/tired and wants attention (by the way, it totally works), and has started to whisper "dada" and "th." No sign of her wanting to use her legs yet, which I am just fine with because look at those chubby thighs!!! I don't want them to go anywhere!!!
Hope you are all staying cool and enjoying the little things in life!