My favorite things to do when there's snow on the ground? Sip hot chocolate, hum Christmas carols, and new to my list… take photos of John + Heidi!! :-)
I had an exceptionally fun time photographing these two because their love is so fun and goofy and real! I mean seriously, what fun are snuggles without inside jokes whispered in your ear? Or walking down Main Street, Rapid City, holding hands with your fiancé and not imitating all the presidential statues? What is love without laughter? And "what is life, without love?" (hugs to all my "Friends" fans out there)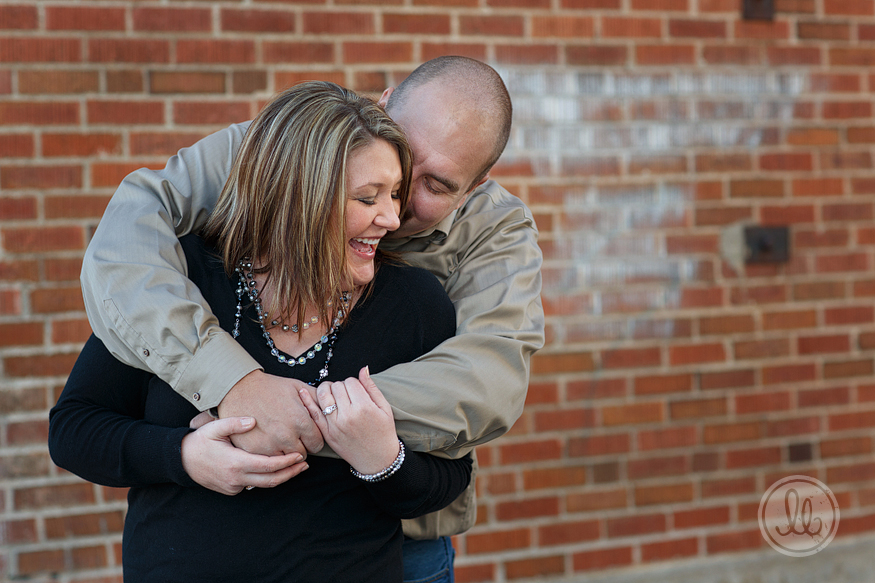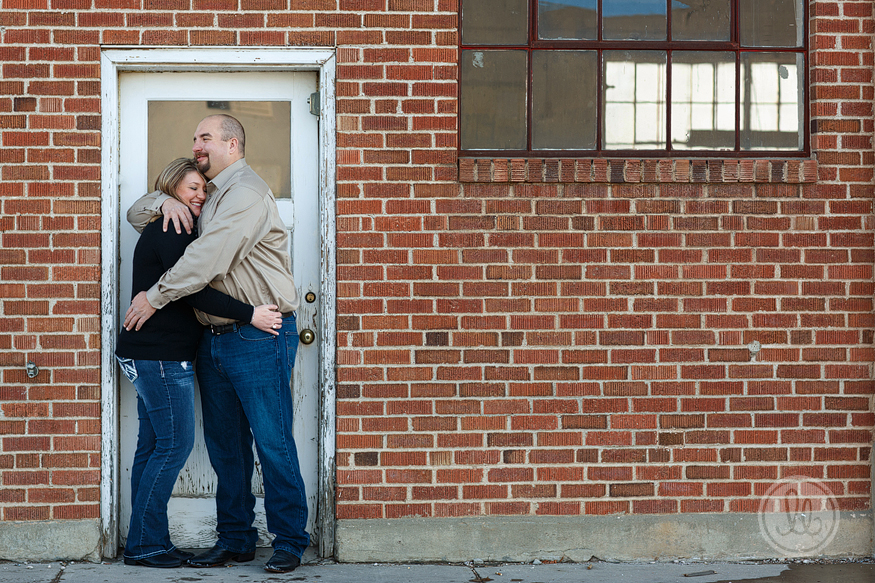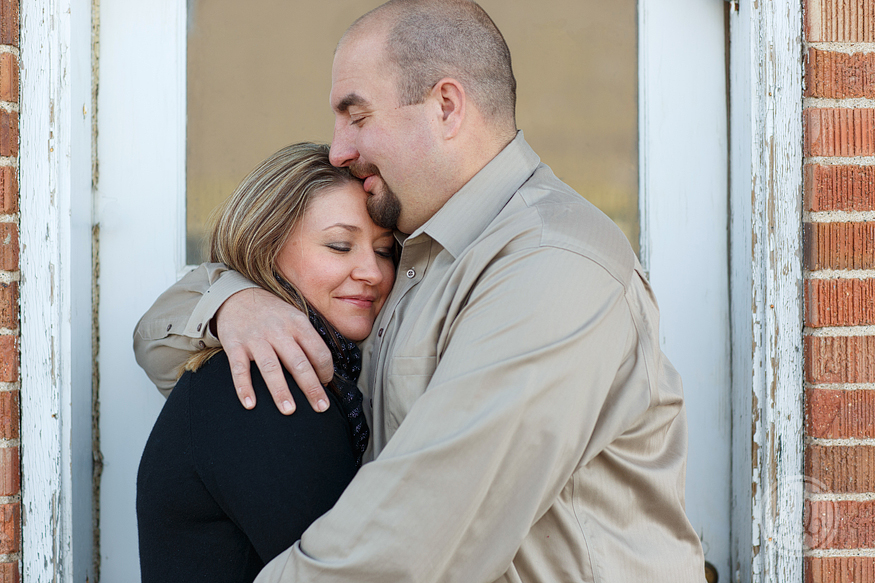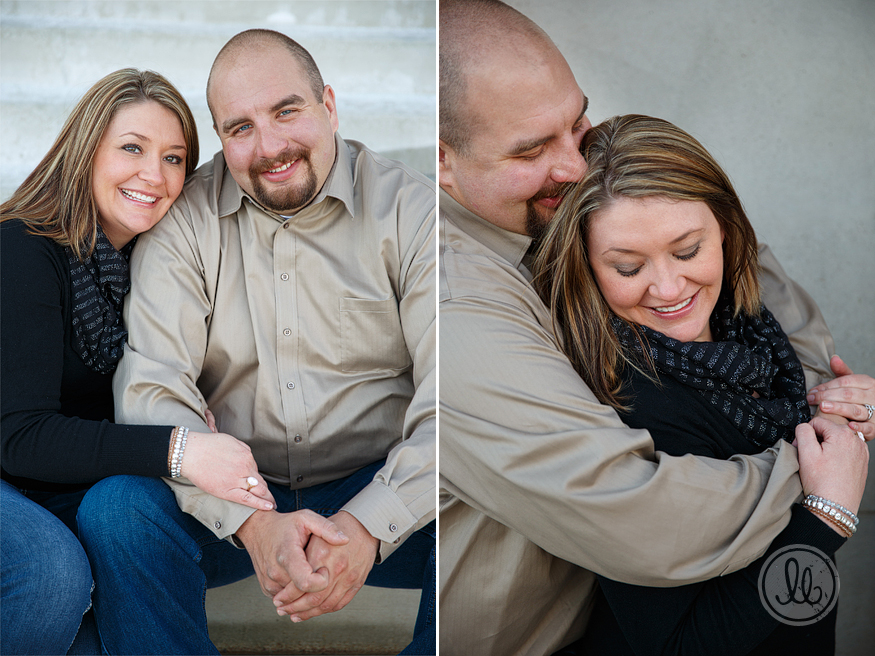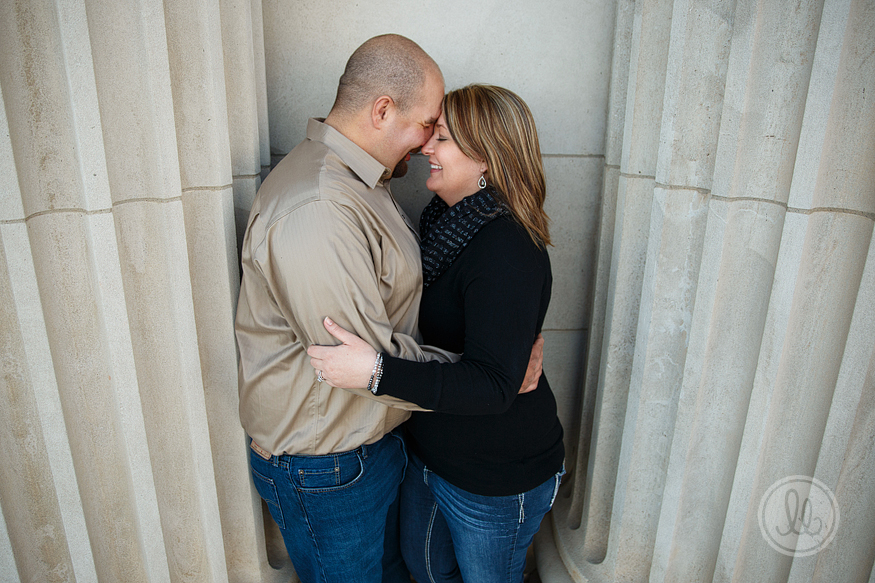 I'm sure every girl dreams about the day she'll get engaged – wondering how the love of her life is going to ask and what the ring will look like. But what happens when you get a ring *and* a puppy? I think that means you win at life. :-) Internet, meet Magnus. He likes to take long walks, play with sticks, and give kisses. Isn't he dreamy?? :-)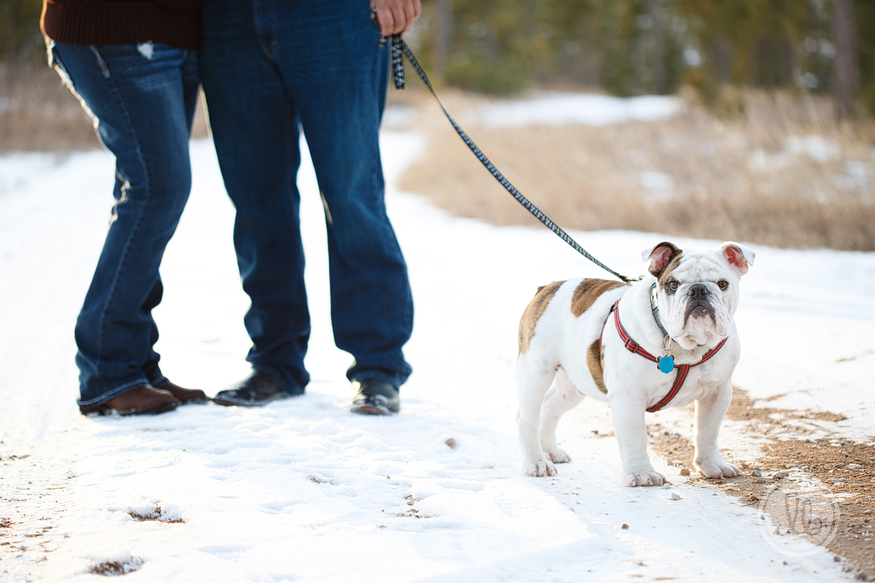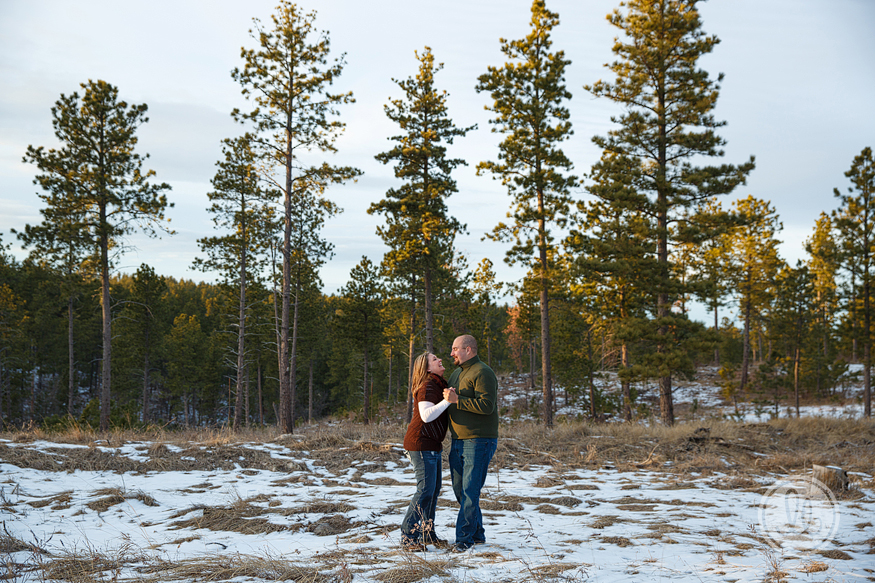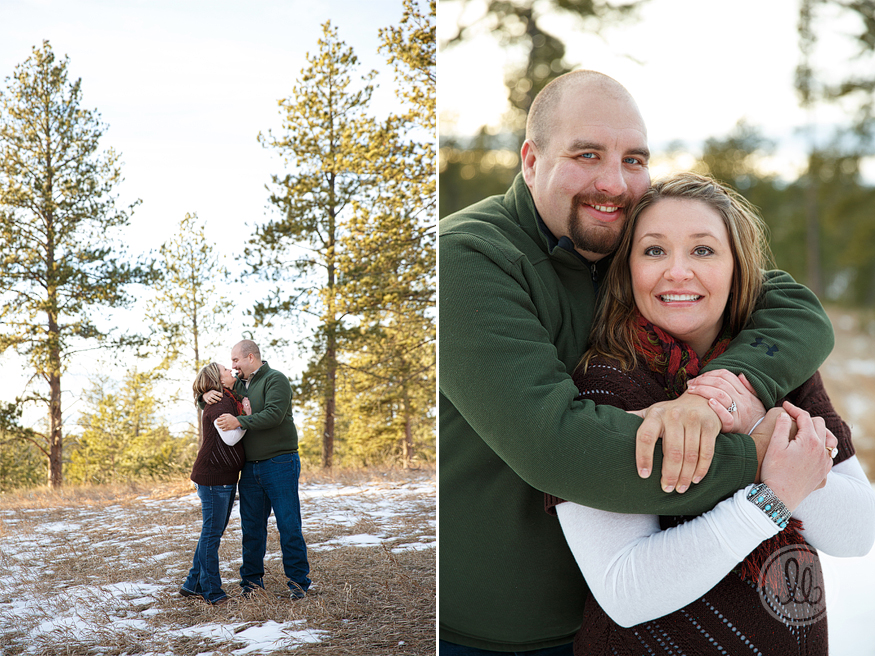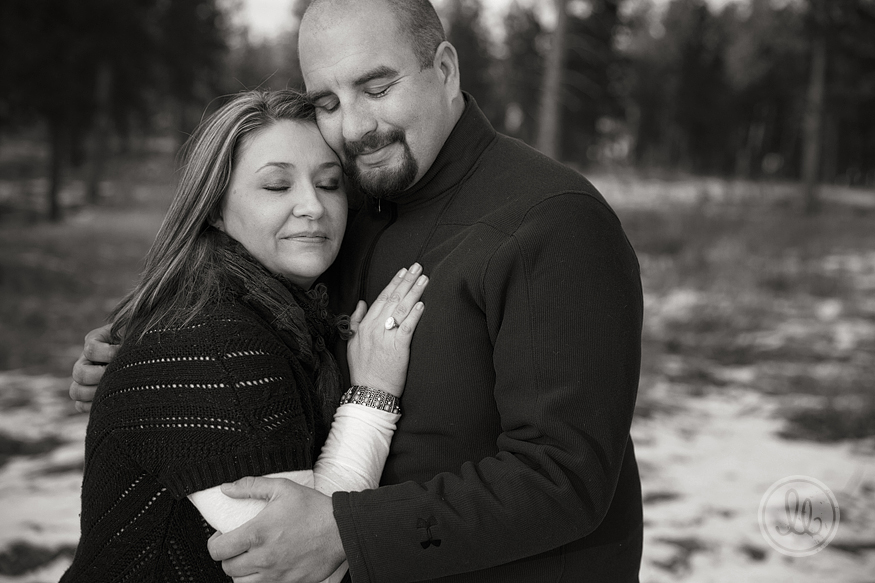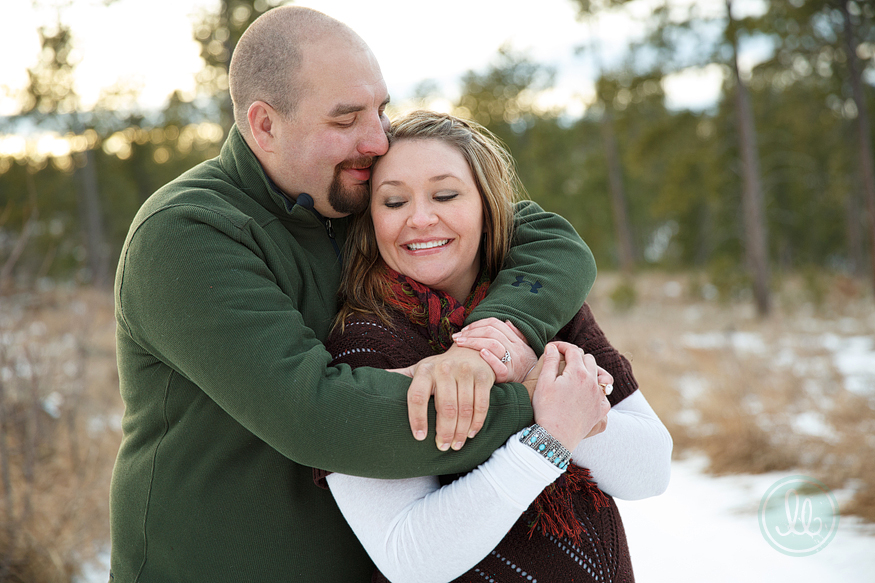 John + Heidi – I am SO glad you braved the cold to do these photos!! I am also praying we won't be needing any hand warmers in May. :-) See you in five months!!!!!
Ahh, December. The month of hot cocoa, cozy blankets, and CHRISTMAS!! Since my last edition of laura loves, I have celebrated my birthday twice, Thanksgiving and an early Christmas – so guess what my favorite things were… cupcakes and nephews! :-)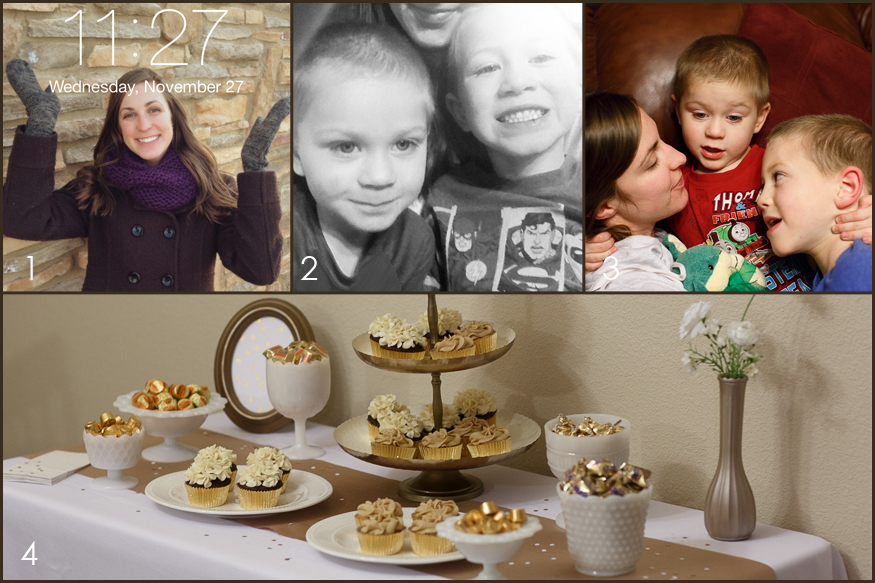 1. This year I celebrated my golden birthday! I always get excited when I see 11:27 on the clock. So much so, that I made my husband take a picture of me *being 27* at *11:27* on *November 27* – really, it's the little things in life that make me happy. That and free birthday coffees from Caribou & Starbucks.  :-)
2. My family spent Thanksgiving weekend at my parents' home to celebrate our annual ThanksgivingChristmas, and boy oh boy are my nephews growing up so fast!!
3. My younger nephew, Isaac, spent a good fifteen minutes pretending to be a kitten, sitting on my lap, and communicating only in meows. I didn't mind one bit. Soon, Jonas came to 'feed' him some 'kitty food' and we all snuggled on the couch for a 'cat nap.' That right there, spending time snuggling and meowing, was more precious to me than any Christmas present. :-)
4. We had our first guests over for dinner!! I cooked and made cupcakes and put together a little golden birthday party dessert table. (Hey, I'm a wedding photographer, dessert *has* to be pretty!) It was so much fun to have friends over and stay up late playing dominoes. This might have to become another yearly tradition – you know, since I don't have a company Christmas party… :-)