I'm going to be honest with you – I changed this from 'print and hang photos in my apartment' to 'decorate apartment' because none of the photos I take are wall-worthy…for my walls anyway. For my clients, yes. For me, no.
This week I found myself looking for things to do – I'm all caught up on editing, I finished everyone's album previews and now I'm just waiting to hear back from everyone so I can order their albums. *twiddle my thumbs*
For a couple months now, I have had an idea of how I wanted to decorate the wall behind/above (never thought about the correct direction) my bed. I had four 12×12″ corkboards that I thought would look cool. So I taped them onto my wall with masking tape. And that's how they stayed. For a few months. Until yesterday!! :-)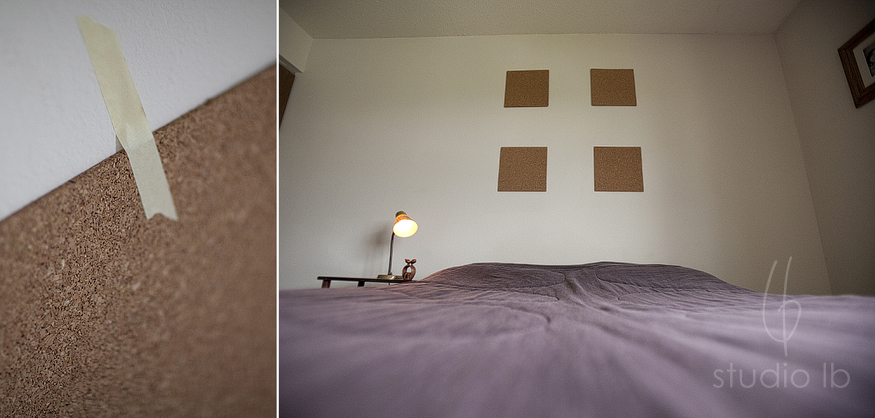 Now that my decorating juices were flowing (and the other wall in my bedroom was now awkwardly bare) I decided to start on my OTHER decorating project for my bedroom. I found the idea on design*sponge around the time I made my 101 in 1,001 list. So I started collecting tp rolls.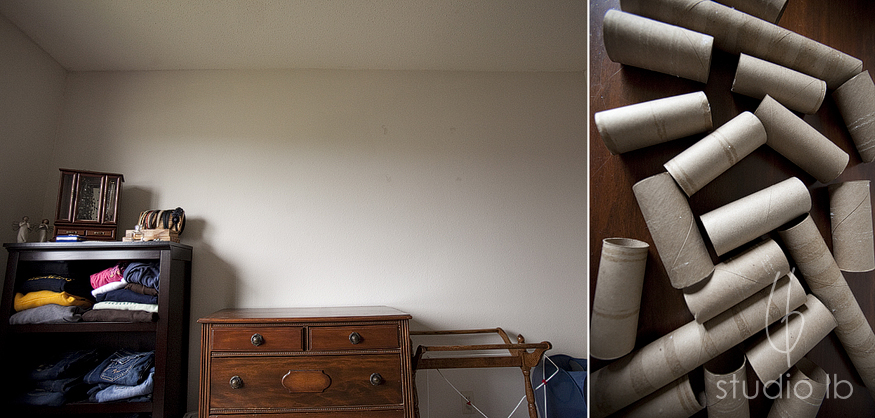 I gathered all the rolls, flattened them, cut them and started to arrange them.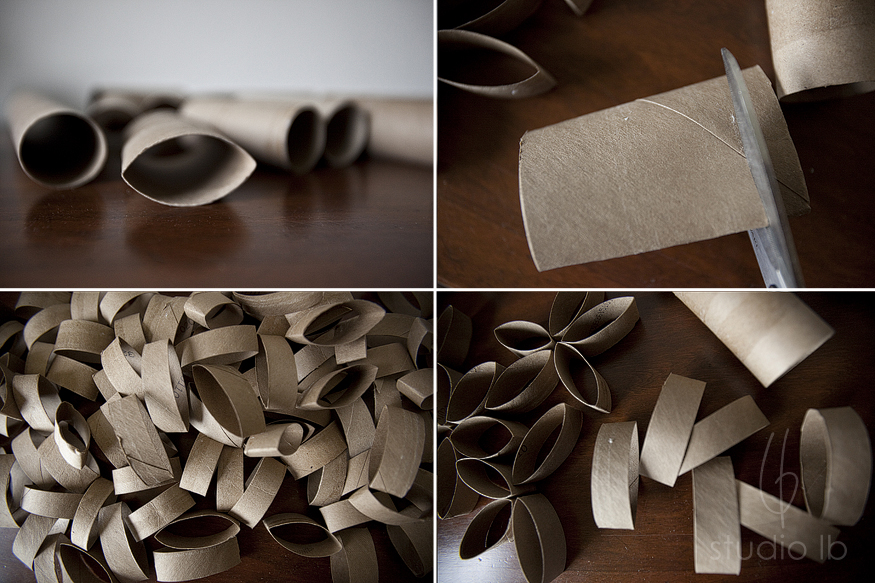 Then, I glued them all together and secured them with paper clips. Until I ran out of paper clips. Thank goodness for bobby pins!!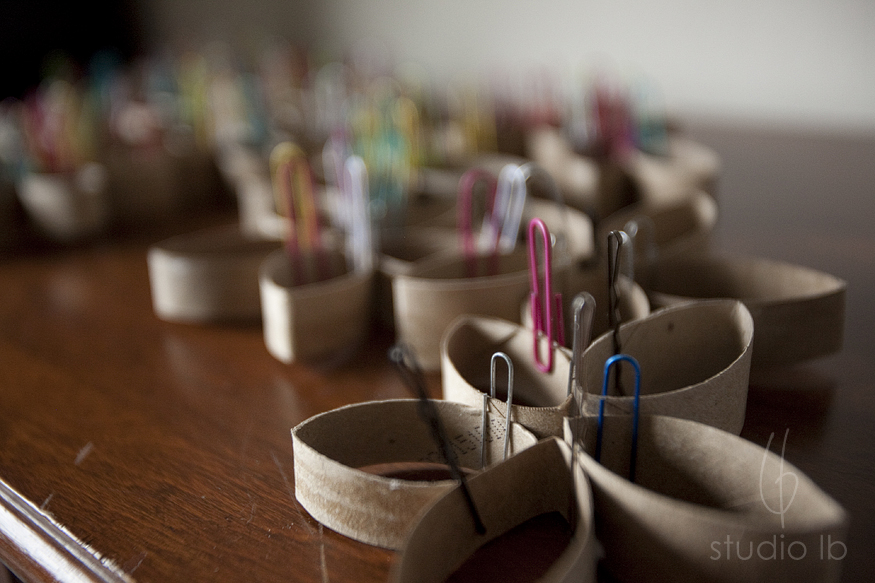 Then, I waited until the next day when the glue was dry and my handy boyfriend came over to help me hang it up!! Ta da!!!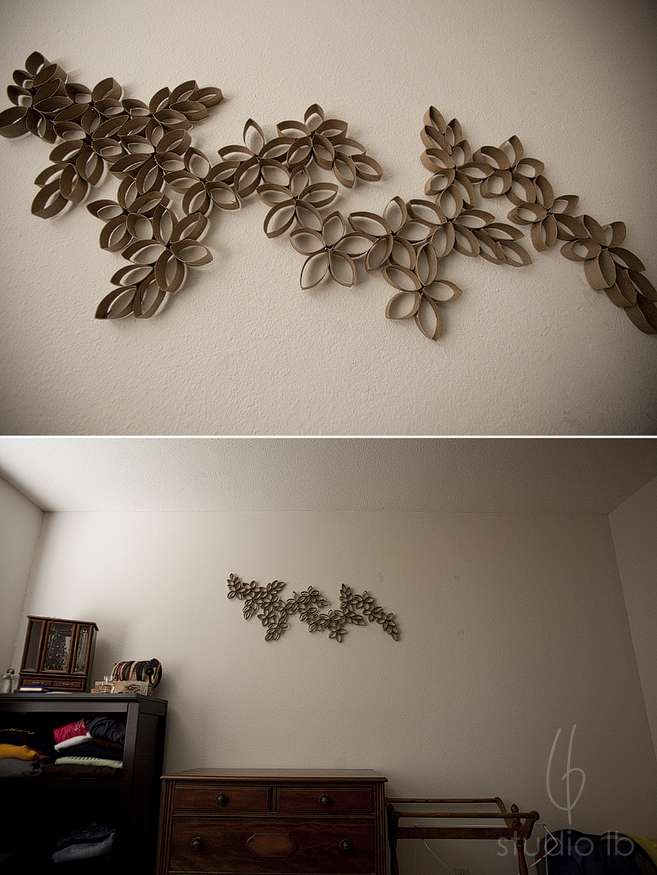 Yes, I know, it doesn't quite fill out my wall, but I'm still saving tp rolls. :-)
Comments
comments