Back in August, right in the middle of wedding season, I 'attended' a workshop by the ever-fabulous Jasmine Star in Seattle, Washington.
By 'attended' I mean the workshop was online. Live. For five days. Including a REAL wedding!!!
I was only able to watch a few segments live, because occasionally I had to change out of my pajamas and get some work done. However, I can go back anytime to go over everything from how Jasmine shoots an entire wedding to her online branding tips, to finding great light, and how to make couples feel more comfortable in front of the camera.
I think the most rewarding part of this workshop was watching the wedding and how Jasmine and her second shooter/husband JD, photographed it. I have second shot for other photographers, and it is so much fun to see how they work and react to different wedding-day situations. The awesome part about this particular wedding was that Jasmine would explain what she was doing why she was doing it. And I didn't have to get out of my pjs.
Since I 'attended' this workshop online, I obviously don't take any photos. So I'll share with you my favorite from Jasmine's blog.
It's simple. It's in an alley. But I love that the light is so soft and even. It makes me want to see things only by how the sunlight is being reflected.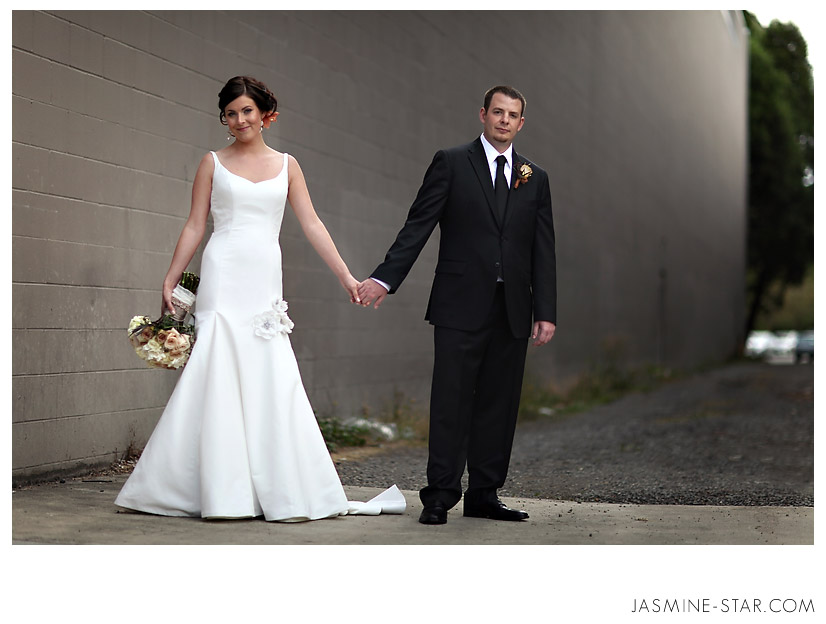 Jasmine, you inspire me to be a better photographer by being myself and practicing what I love!
Comments
comments